Pages 134-138
A History of the County of York North Riding: Volume 1. Originally published by Victoria County History, London, 1914.
This free content was digitised by double rekeying. All rights reserved.
STARTFORTH
Stradford (xi cent.); Strafford, Stratford (xii cent.); Stretford, Stratford (xiii–xvi cent.); Stratforth, Startforth (xvi cent.).
This parish, now including the townships of Egglestone Abbey (fn. 1) and Boldron, (fn. 2) formerly comprised only the township of Startforth. The area of the present parish is 1,008 acres, of which 289 acres are arable land, the remainder being mostly permanent grass. (fn. 3) The subsoil is Yoredale Rocks, the soil loam; the chief crops raised are wheat, oats, barley and turnips. There were mills here in the 13th century. (fn. 4) A factory for the production of shoemakers' and saddlers' thread and twine now stands on the banks of the Tees in Startforth and gives employment to about 200 hands. Deepdale Beck, which forms its northern boundary, enters the parish at a height of 900 ft. and gradually descends to meet the Tees, the bed of which is here 500 ft. above the ordnance datum. Thorsgill Beck, which cuts the present parish into two nearly equal parts, rises on its western border and flows eastward to the Tees above Egglestone Abbey. The village of Startforth lies at the point where the Roman road from Bowes crosses the Tees, while the church stands on a cliff directly above the river. Opposite is Barnard Castle, with which its history is so intimately connected; communication was once carried on by means of an ancient ford, and later by 'Barnard Castle Bridge,' for which Yorkshire was assessed in 1577–8. (fn. 5) The river is now spanned by two bridges, one of stone with two arches, and a light iron foot-bridge that was erected to replace the bridge destroyed by the great flood of 1881.
The group of houses round the church forms High Startforth, and another group a little to the north is known as Low Startforth. Two hundred yards west of the church is Startforth Manor House, a plain rect angular building, on the south side of which are details placing its date probably in the early 17th century. The windows of both stories have architraves, the upper with a frieze and cornice. Above the doors on the north and south sides of the house are elliptical windows placed vertically. Inside there is an original oak stair with balusters and handrail on return flight. Opposite to the manor-house is another house of about the same date, with pilasters and a square doorway with entablature above. Startforth Hall, which is mentioned in a will of 1555, (fn. 6) appears to have been practically rebuilt in modern times; it is the residence of Mrs. Haslewood.
The rectory is close to the west end of the churchyard, and at the south-east angle of the wall, built in as a quoin, is a stone about 20 in. long inscribed with a form of Rosicrux, a stepped cross with a rose in place of arms.
The following names of closes, &c., in Startforth occur in 1540: Lendyng Close, Crakestanes Close, Mortand Gilleer; and in Nether Startforth: Grangefield, Pacokfeld, New Risde, Ryddyng, Gyllehouse, Parva Dereboughte, le Brignell Lonyng. (fn. 7)
Manor
STARTFORTH was among the lands of the see of Durham pledged by Bishop Aldhun to Ughtred 'Eorl' of Northumbria and two Danes in 990–1020. (fn. 8) It was held in the time of the Confessor by Tor and Torphin, the latter possessing the 'manerium.' (fn. 9) At the time of the Domesday Survey Startforth belonged to Count Alan, and it continued to be a member of the honour of Richmond. (fn. 10)
Under Count Alan Enisan held the 2 carucates of Tor, Bodin the 4 carucates of Torphin. Enisan's lands descended to the Fitz Roalds and the Scropes of Bolton (fn. 11); Bodin's fee was held by the Fitz Alans and their descendants. (fn. 12) It is interesting to note that Thomas de Hastings, in all likelihood a descendant of Torphin, (fn. 13) did suit of court here by attorney in 1233. (fn. 14)
One of the 3 carucates of Startforth was held in the early 13th century by Walter Savage or le Savage. (fn. 15) Walter granted its services to Emma de Barforth, (fn. 16) whose descendants thus became mesne lords of this manor. (fn. 17) Richard Savage, son and heir of Walter, (fn. 18) had succeeded him in 1239, though he seems to have been holding by right of Amabel his wife. (fn. 19) Thomas son and heir of Richard granted Egglestone Mill before 1268 (fn. 20) to John de Balliol, sen. (fn. 21)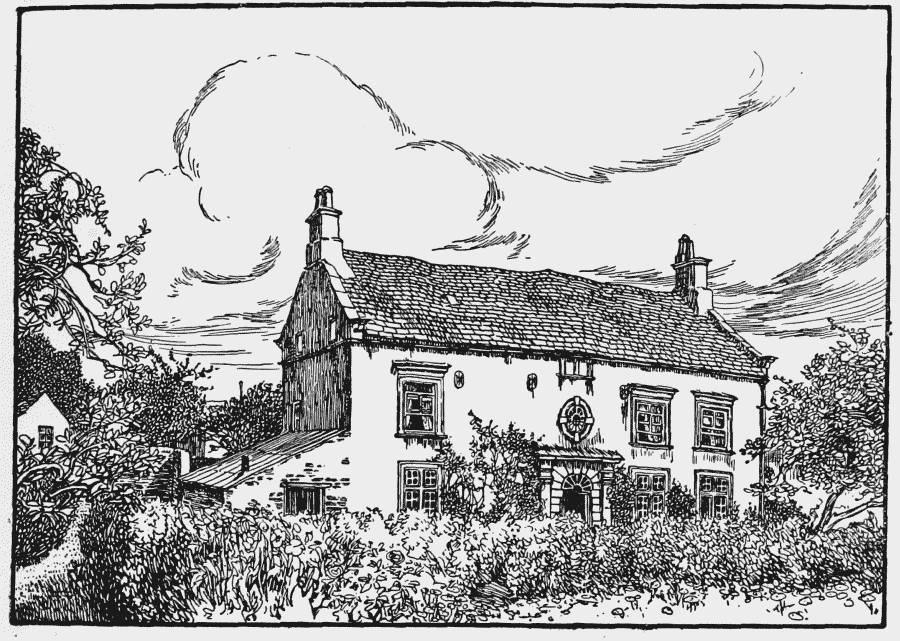 Walter Savage had granted tenements in Startforth to William Greathead, father of Robert Greathead, who was tenant in 1291, (fn. 22) and the Greatheads certainly had the manor, for in 1342 Joan widow of Robert claimed a third of it in dower. (fn. 23) After the Greatheads the Bowes held this carucate, which seems to have escheated to the lords of Barforth and to have been granted by them to the Charles family, their undertenants here in 1375. (fn. 24) This land was granted by the Charles family to the Bowes. (fn. 25)
In 1305 Master John de Bowes obtained licence to alienate a messuage, 1 carucate of land and 100 acres of pasture in 'Over Startforth' to the abbey of Egglestone, (fn. 26) but died before doing so, leaving a brother and heir Stephen. (fn. 27) In 1316 the Abbot of Egglestone and William son of Stephen were returned as joint lords of Startforth. (fn. 28) William obtained a fresh licence for the alienation of his lands of Over Startforth in fulfilment of his uncle's intentions in 1318. (fn. 29) Egglestone Abbey does not seem, however, to have obtained these lands, for the abbey never held more than the 2 carucates it had previously possessed. William de Bowes paid the subsidy in Startforth in 1327–8. (fn. 30) William son of John, who may have been a Bowes, was assessed in 1332–3. (fn. 31) In 1342 William de Bowes called Edmund Charles to warrant to him the manor, (fn. 32) and he is mentioned in 1345. (fn. 33) Subsequently the manor came into the possession of the Blands.
John de Balliol, junior, is the first recorded owner of the mill. On his attainder it was given by Edward I to John Earl of Richmond. (fn. 34) As the earl died without issue the mill ought to have remained to the king, but 'certain men of those parts' took possession of it. (fn. 35) In 1399 the Beauchamps (successors of the Balliols at Barnard Castle) made a family settlement of the mill, which they had acquired of Thomas Bland. (fn. 36) Surtees mentions inscriptions in Startforth Church to Thomas and Alice de Bland and to Alan Fulthorpe and Alice his wife. (fn. 37) An Alice Bland, probably the above, held Startforth Manor; her daughter and heiress Katharine left daughters and heirs Alice (apparently the wife of Alan Fulthorpe) and Margaret, who married John Meynell. (fn. 38) Between 1467 and 1473 Alan Fulthorpe, son of Thomas son of Thomas Fulthorpe son of this last Alice, and Robert Meynell, son of Margaret and John, were jointly holding the manor of Startforth. (fn. 39) Alan died in 1484, leaving a son and heir Christopher, (fn. 40) who died in 1531 in possession of the manor of Boldron and mill of Startforth, leaving a son and heir John. (fn. 41) Three years later Anthony Meynell, son of Ralph son of John, died seised of the same, leaving a brother and heir Ninian. (fn. 42) John Fulthorpe died seised of the manors of Startforth and Boldron and half Startforth Mill in 1556, leaving daughters and heirs Anne, married to Francis Wandesford and afterwards to Christopher Nevill, and Cecily, afterwards married to Christopher Wandesford. (fn. 43) From Christopher the manor descended in 1601 to Christopher his only surviving son, a lunatic (fn. 44); his heir Sir George Wandesford of Kirklington joined with his brothers in conveying tenements in Startforth to Ann and Israel Feilding in 1602–3. (fn. 45) Israel son of William Feilding of this place died in 1644 and was succeeded by his son William, whose son Israel was a child of ten in 1665. (fn. 46) Israel appears to have been succeeded by William Feilding, whose son William died in 1695. (fn. 47) George Feilding paid the tax on one man-servant at Startforth in 1780. (fn. 48) There are monuments in the church to William Feilding of Startforth Hall, who died in 1539, and to George Feilding, major in the 23rd regiment of the Welsh Fusiliers, who died in 1830, also of Startforth Hall.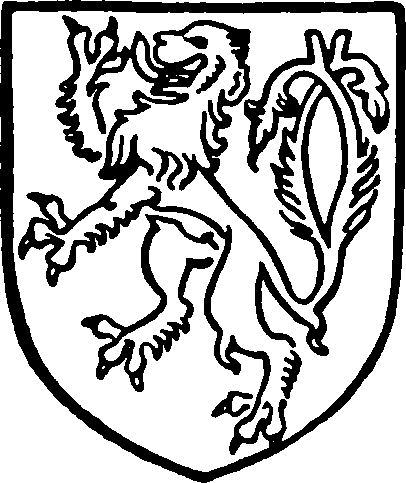 In 1597 Thomas Lancaster and Parnel his wife and Ambrose Lancaster settled tenements in High and Low Startforth on Thomas Barnes, (fn. 49) who in 1604 died in possession of 'the manor,' leaving a son and heir Ambrose, (fn. 50) afterwards bailiff of Barnard Castle. In 1691 Ambrose Barnes, grandson of Ambrose, (fn. 51) conveyed the manor to Jonathan Hutchinson and his heirs, (fn. 52) whose descendants were still landowners in 1906.
There is now no separate manor of Startforth, although the old manor-house still exists. (fn. 53)
The following 13th-century enfeoffments in Startforth are interesting for their genealogical detail : In 1202 Neel Marescal granted one-sixth of a knight's fee (presumably 2 of the 3 carucates of Startforth) to (1) Thomas de Burgh, (2) Gilbert de Towers and Ulias his wife, (3) Roger son of Stephen and Aveline his wife and (4) John of Barnard Castle and their heirs. For this Thomas de Burgh was to pay Neel 2 marks yearly for life, (fn. 54) but all these families held lands for some time in Startforth. (1) In 1278–9 Thomas de Burgh was said to have granted, or possibly confirmed, 2 carucates in Startforth to Egglestone Abbey (fn. 55); it held them until the Dissolution, (fn. 56) after which they were held by customary tenants. (fn. 57) (2) Thomas de Towers, successor of Gilbert de Towers, granted the mill of Startforth in 1246 to Richard de Tyndall, who bound himself and his heirs to certain services. (fn. 58) In 1250–2, however, Henry son of Richard returned the mill, as he could not pay the services, 'and Thomas was content.' (fn. 59) This is the last mention found of this part. (3) Roger son of Stephen seems to have been Roger de Gatenby, for in 1228 Henry III confirmed to Jervaulx Abbey I carucate in Startforth granted to the abbey by Aveline widow of Roger de Gatenby. (fn. 60) This is the last mention of the family or of Jervaulx Abbey in Startforth. (4) John of Barnard Castle is identical with John Balliol, who acquired other lands in Startforth; they were taken into the king's hands on account of the rebellion of his son John, and given by Edward I to the Earl of Richmond. (fn. 61)
Church
The church of HOLY TRINITY consists of a chancel 22 ft. by 18 ft., with small north vestry and south organ chamber, nave 53 ft. 6 in. by 25 ft., south porch and a western tower 8 ft. square inside. It was built in 1863 in place of the old church, which is described by Whitaker (in 1823) (fn. 62) as a diminutive structure without aisles or tower, probably a rebuilding within half a century of Domesday. A photograph of it, hanging in the vestry, shows its general appearance. It had a small single lancet at the east, and to the south-east a triplet of small lancets, with another lancet further to the west. In the west wall of the nave were two long, narrow trefoiled lights with widely splayed jambs, and in the west gable was a bellcote. (fn. 63) It was completely destroyed when the present church was built.
The present church has a three-light traceried east window and a single light with tracery over in each side wall, and the chancel arch has attached shafts and a moulded two-centred arch with a label.
The nave is lighted by six trefoiled lancets in its north wall, set in pairs, and each with a trefoil over, two pairs of similar lights in the south wall to the east of the entrance doorway and a single one to the west of it. The tower arch, which is of two chamfered orders, is partly closed up by a gallery which runs across the nave at the west end.
The tower forms a west porch in its lowest story with a west doorway. Its belfry is lighted by three trefoiled lancets on each side, and it is surmounted by an octagonal stone spire with broach stops and small spire-lights.
The font is octagonal with concave sides to the bowl, on three of which are the letters r k and e on shields, the other sides having blank shields.
Another relic of the old church is a limestone coffin-slab with a much-worn recumbent figure of a woman with hands raised in prayer and wearing a mantle over a long dress. It is a very poor piece of sculpture, and even in its best days can have had little merit. Around the bevelled edge of the slab is a running ornament in a conventional foliage pattern, and the date is perhaps in the first half of the 14th century.
Under the altar-table is a slab of blue marble, much worn and much damaged by a senseless and barbarous trimming of its edges. On it are the figures of a knight and his lady, the latter being fairly well preserved, incised in thin and shallow lines in a beautiful early 14th-century style. Round the edge has been an inscription in fine Gothic capitals, now nearly entirely cut away, the only complete words being eorum et at the foot of the slab.
At the west end of the nave, partly under pewing, is an early 18th or late 17th-century stone, with an almost illegible inscription very quaintly engraved on a spiral band, inclosing a small death's head; below it is a shield on which is a heron, both shield and band being inclosed in strapwork frames. In the churchyard is another curious stone of 18th-century date, on which is carved a head-piece representing an angel blowing a trumpet among stars, &c., with the inscription 'The angels sound, The dead must rise, The serpent's mouth, Did dark ye scyes.' On one side of the stone is a tree (? of life) and on the other a skeleton (death).
There are two bells, the first dated 1780 and the second 1720, with the inscription 'Voco veni precare.'
The communion plate is modern.
The registers begin in 1665.
Advowson
The church was formerly dedicated to the honour of St. Michael. (fn. 64) In the time of the Confessor it belonged to Torphin, (fn. 65) whose descendants probably retained it after the Conquest. Helen de Hastings, granddaughter of Torphin de Allerston, who seems to have been great-grandson of the above Torphin, (fn. 66) granted it to the Abbot and convent of Egglestone, the grants of Helen and Thomas de Hastings her son being confirmed to this abbey in 1313. (fn. 67) The church was already appropriated to the abbey before 1292, (fn. 68) and the advowson remained in the hands of the abbey till the Dissolution. It was granted by Edward VI to Robert Strelley and Frideswide his wife and the heirs and assigns of Robert. (fn. 69) In 1554–5 Robert died seised, (fn. 70) and the grant was renewed to Frideswide his widow. (fn. 71) In 1563 Robert Strelley and others conveyed the advowson to William Savile. (fn. 72) It remained in the Savile family till 1597, when Henry Savile and Ann his wife conveyed it to Richard Smythe, M.D. (fn. 73) Paul Smythe, son of Richard, in 1604 granted the rectory and the advowson of the church to Sir Henry Compton, kt., (fn. 74) who in 1628 sold it to Sir John Lowther, kt., (fn. 75) of Lowther, Westmorland, father of Sir John, created a baronet in about 1638. The first baronet was succeeded by his grandson John Lowther, created Viscount Lonsdale in 1696, who died in 1700. On the death of John's sons Richard in 1713 and Henry in 1750–1, without issue, Sir James Lowther, grandson of Richard, second son of the first baronet, succeeded. With many other honours, he was made Earl of Lonsdale in 1784. On his death without issue in 1802 he was succeeded by his cousin William Lowther, also created Earl of Lonsdale in 1807. William died in 1844, his eldest son William, unmarried, in 1872, and his second son Henry Cecil had died in 1867, leaving a son Henry who died in 1876. Henry's eldest son St. George Henry died childless in 1882 and his second son Hugh Cecil, sixth Earl of Lonsdale, (fn. 76) is now patron of Startforth.
A pension of 66s. 8d. was paid by the abbey of Egglestone before the Dissolution to a chaplain at Startforth to pray for the soul of Richard Tyndall. (fn. 77)
Charities
In 1591 Ralph Spenceley, by deed, charged his farm at Aiskew in Bedale with the yearly payment of 10s., to be given to the poor and impotent on Good Friday, the money being formerly laid on a blue stone within the church; the stone exists, but the money is not now forthcoming.
Donors unknown also gave an annual certain sum of 10s. out of a field called Bull Ings, belonging to the vicarage, and an annual sum of 10s. out of an estate called Mount Pleasant in this parish. The 10s. is paid by the vicar, 8s. is paid by Mr. R. T. Richardson of Barnard Castle, and 2s. by Mr. W. Teasdale of Danby Wiske. These sums are applied by the churchwardens towards church expenses, according to ancient custom.
Charles Hutchinson, by will dated 1744, charged his estate at Startforth with 5s. yearly for the poor, to be delivered in wheaten bread upon May Day yearly. The payment has ceased to be made.
Owen Longstaff, by will proved in 1872, left a legacy, represented by £106 16s. 2d. consols with the official trustees, the dividends to be distributed amongst the poor. Gifts of money are given to the poor.
The Morritt Memorial Schools were founded by deeds dated respectively 17 September 1860 and 14 July 1892.