Pages 286-290
A History of the County of York North Riding: Volume 1. Originally published by Victoria County History, London, 1914.
This free content was digitised by double rekeying. All rights reserved.
WEST WITTON
Witun (xi cent.); Witton (xii cent.); Wudetun, Wittuna, West Wytton, West Wythton, Westwithington (xiii cent.); West Witton (xiv cent.).
This parish stretches from the southern bank of the River Ure up the northern slope of Penhill, and covers, with Swinithwaite, an area of nearly 3,880 acres. The soil is loam on a subsoil of Carboniferous Limestone and Yoredale Rocks. There are not quite 80 acres of arable land in the parish, but 2,613 acres are laid down to permanent grass, (fn. 1) the chief crop being hay. The whole parish lies at a very considerable height above ordnance datum, rising steadily from 400 ft. near the banks of the Ure to 1,800 ft. on the heights of Penhill.
The northern part of West Witton lies in Wensleydale, and includes the hamlet of Swinithwaite. Here stands the chief house in the parish, Swinithwaite Hall, a fine mansion which is believed to occupy the site of an ancient capital messuage, (fn. 2) associated in 1465 with one John Burwell, (fn. 3) and said to have been the home of a branch of the Metcalfe family in the 16th and 17th centuries. (fn. 4) They were tenants also of Bechard's land in Swinithwaite, (fn. 5) a holding accounted for separately in 1485 (fn. 6) and leased to George Metcalfe in 1610 for forty years. (fn. 7) North-east of Swinithwaite is Wanlass Park, known as the park of West Witton in the 13th century, (fn. 8) when it covered 60 acres (fn. 9) and was stocked with deer. (fn. 10) By 1465 it had acquired its present name, possibly to distinguish it from the 'new parks,' Capplebank and Penhill. (fn. 11) Christopher and Ottiwell Metcalfe were parkers of Wanlass in turn in this century, whilst in the next other Metcalfes enjoyed its herbage and pannage. (fn. 12) One of them, Oswald, for some years owner of Temple Dowskar, (fn. 13) gave his name to Oswald Pasture in the west of the parish. In the same direction Doveskar Plain and Dove Skar recall a 13th-century place-name, (fn. 14) afterwards used to describe the whole territory of the Knights Templars. (fn. 15) Slapehow, one of its early boundaries, (fn. 16) may possibly have been contiguous to the Slapestone Wath by the river, near which was the first dwelling of the brothers. (fn. 17) 'Balshagh under Penle' and 'Austbalca of Leirhagh,' also landmarks in 1202, (fn. 18) were probably on higher ground, Leirhagh being perhaps the present Lairas, near Temple, the site of the home of the brothers, which lies 'prone on the lower northern knee of Penhill a short furlong above Temple Farm.' (fn. 19) Here in 1840 were accidentally discovered the foundations of the walls of the chapel of our Lady and St. Catherine, with other remains. (fn. 20)
This was a rectangular building measuring about 52½ ft. by 17½ ft. There was perhaps also a small chancel, for 21 ft. from the east wall there are traces on each side of the foundations of a cross wall. In the south wall, close to the west end, are a few stones remaining of the jambs of a doorway 3½ ft. in width. At the east end is a rectangular platform of wrought stones, now mostly separated, which probably formed the base of an altar. A short distance to the west of the altar is a stone 12 in. square with a small square socket hole. On each side of this, sunk in the ground, are two small stone coffins, without covers, the head of each being to the west and the length inside only 4 ft. 8 in.
In the south wall is a piscina with a shallow shellshaped bowl cut in one large stone which has a slight moulding on the face. Outside the south wall is a stone coffin lying loose, the interior measuring 5 ft. 2 in. There are also here several plain tomb or coffin slabs.
Temple Farm is an early 17th-century building altered later to the classical style. Above the east door is an inscription:—
'who so shal com e to this hous o l ord do them prote ct and who doth p as forth of the sam e jesv there waye de rect: p: aim 'a' 1608.'
The fireplace wall of the kitchen is quaintly designed in three bays divided by pilasters with moulded capitals. The central bay is occupied by the fireplace itself, and the two bays on either side by a circular oven and cupboard on the right and a doorway on the left. At a short distance from Temple Farm is Temple Cross, a stone built into a wall with a double cross cut into it. (fn. 21)
The village of West Witton, which consists chiefly of one long street built on the northern slope of Penhill, stands high above the river on the Leyburn and Hawes road, in a situation affording splendid views of Bolton Castle with its woods and heaths and the rich valley of Wensleydale beneath. (fn. 22) The ground on the hill-side above the village, known as 'The Gill' in 1823, (fn. 23) is a beautiful glen with winding woodland paths and a beck falling in a series of small cascades. (fn. 24) In the church of St. Bartholomew, which stands in the middle of the village to the north of the street, is a monument to John James, a Yorkshire antiquary of some note and member of a family long resident in West Witton. (fn. 25) The belief at one time prevalent that West Witton was part of Wensley parish (fn. 26) is said to have arisen from the fact that the churchyard was too rocky for interment and that the parishioners of West Witton buried their dead at Wensley until in about 1780 soil was brought to their own churchyard and the site consecrated. (fn. 27)
There is a Wesleyan chapel in the village dating from 1842, (fn. 28) and in 1823 West Witton had its Roman Catholic chapel and resident priest. (fn. 29) The house called Chantry was licensed as a place of meeting for Quakers in 1720. (fn. 30) On higher ground than the farm-house of Chantry lie Witton Moor and Penhill Park, both inclosed in 1779, when the former contained 1,300, the latter 300 acres. (fn. 31) Penhill Park is first mentioned in 1465. (fn. 32) A moiety of this park was leased by the Crown to Ralph Croft in 1539. (fn. 33) Penhill, the 13th-century Penle, (fn. 34) 'counted the hiest hill of Richemontshire' in the 16th century, when Leland wrote of 'the ruine of a castlet or pill in the toppe,' (fn. 35) was surmounted by the beacon fired at the coming of the Armada. (fn. 36) One of the many old quarries of the parish is in its vicinity. In the 17th century wool-dyeing flourished here, in connexion with which trade tokens were issued in 1667. (fn. 37) Butter tubs were also made here in considerable numbers before 1681, when a great quantity of wood provided for their manufacture was destroyed by fire. (fn. 38) In 1612 the inhabitants of West Witton were presented at quarter sessions for failing to set up butts for archery, (fn. 39) probably at Gunnery Plain, near Oswald Pastures, which is said to have been used in former times for sports and races. (fn. 40) A village feast is still held on St. Bartholomew's Day and several days after, ending with an ancient ceremony in which an effigy of the saint is burnt. (fn. 41)
Among place-names are Stanegatehede, newly inclosed in 1485, Stanegatelee (of the 15th century). (fn. 42) Capplebank Park lay in the east of the parish, where it has given its name to a farm, plantation and beck.
Manors
WEST WITTON, assessed at 5 carucates, was a berewick of the manor of East Witton (q.v.) in 1086, (fn. 43) but seems to have been afterwards considered part of the lordship of Middleham. (fn. 44)
It is possible that the first sub-tenants were members of the family of Acharis, lord of Ravensworth (q.v.) and founder of Jervaulx Abbey in East Witton, (fn. 45) whose grandson William son of Hervey held half a knight's fee in West Witton. (fn. 46)
In 1201 Robert de Tateshall, (fn. 47) in return for a quitclaim of all other rights here, granted a carucate in West Witton, formerly held by William son of Hervey, to William's brother Gilbert as a tenth of a knight's fee. (fn. 48)
From the second Robert West Witton descended through his son of the same name to his grandson the fourth Robert de Tateshall, (fn. 49) lord in 1257. (fn. 50) At Robert's death in 1273 West Witton passed to his son, another Robert de Tateshall, (fn. 51) who was succeeded in 1298 by his son Robert, (fn. 52) who died about four years later, leaving a son, Robert de Tateshall, a minor at his death in 1305 or 1306. (fn. 53) In the partition of his lands between the descendants of his great-grandfather (fn. 54) West Witton fell to the share of Robert's great-aunt Joan de Driby, who was in possession in 1316 and 1325. (fn. 55) It came afterwards to John de Orby, grandson and heir of her younger sister Isabel, (fn. 56) who was born and baptized here in 1319 and died seised of the manor in 1354. (fn. 57) Margaret his widow held West Witton until 1369, her heir then being her granddaughter Mary, (fn. 58) daughter of her only child Joan, second wife of Henry Percy. (fn. 59) Mary, in 1382 wife of John Lord Roos of Hamlake, (fn. 60) died childless and a widow in 1394, (fn. 61) and West Witton reverted to her stepbrother (fn. 62) Henry Percy Earl of Northumberland. Henry, his grandson and heir of the same name, (fn. 63) granted it to Ralph Nevill Earl of Westmorland before 1417. (fn. 64) It followed thenceforward the descent of Middleham (q.v.), with which it came to the Crown. (fn. 65) In 1628 the manor was still Crown property. (fn. 66) Thomas Sudell was lord in 1695–6, (fn. 67) when Florence Sudell, widow, had interest here, and in 1723. (fn. 68) Thomas may have been succeeded before 1734 by William Sudell 'of Wanlas Park.' (fn. 69) Francis and William Sudell had an interest here in 1769, (fn. 70) and seven years later the manor of West Witton was settled in tail-male on Francis Sudell by Martin Hopkins and his wife Elizabeth with contingent remainder to the heirs of Elizabeth. (fn. 71) In 1776 and 1779 the manor was held by Marmaduke Bowes and his wife Margery as the inheritance of Margery. (fn. 72) It came afterwards to the Chaytors of Spennithorne and was sold by the trustees of Sir William Chaytor in 1853 to the third Lord Bolton, (fn. 73) whose son and heir, the present Lord Bolton, is now lord of the manor. (fn. 74)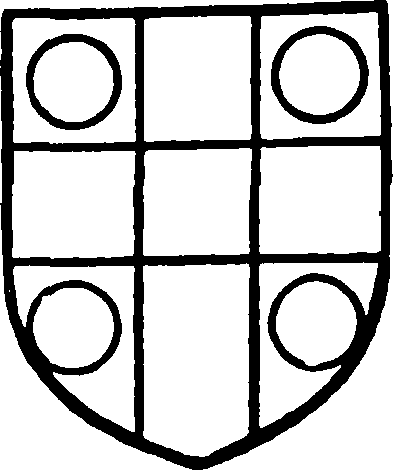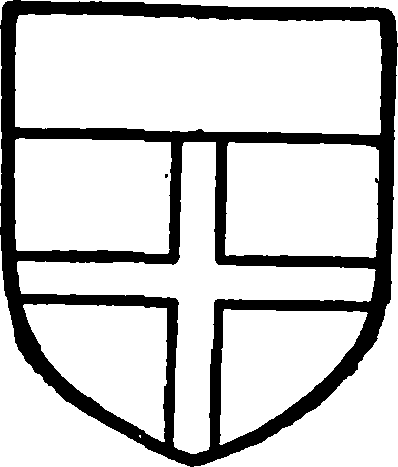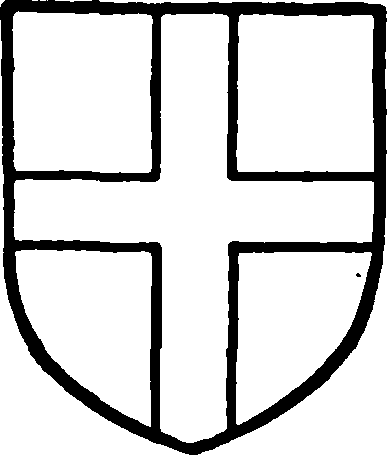 TEMPLE DOWSKAR (Duvesker, xiii cent.; Temple Dousker, xvi cent.; Temple Dowsker alias Temple, xvii cent.).—In 1185 3 carucates in demesne on Penhill were held by the Knights Templars of the gift of William son of Hervey, (fn. 75) who seems fourteen years later to have been concerned in a suit between Robert de Tateshall and the master of the order touching this land. (fn. 76) Under an agreement of 1202 Robert surrendered to the Templars the whole tenement they had received from his predecessor William son of Hervey, and added 50 acres between their house and the Ure, besides 24 acres stretching from the cemetery of the brothers to the end of the vill of Swinithwaite. (fn. 77) After the suppression of the order their lands here came to the Knights Hospitallers, (fn. 78) and were held by the Preceptory of Mount St. John until its dissolution, (fn. 79) when they were leased to Thomas and Roger Spence. (fn. 80) In 1552 Edward VI granted 'the manor of Temple Dowskar' to Lord Clinton. (fn. 81) Lord Clinton perhaps conveyed his rights to William Robinson, Alderman of York, who thirty years later sold Temple Dowskar to Oswald Metcalfe of Hornby Castle, declaring that he himself was 'sole and lawful owner.' (fn. 82) In 1586 and 1592 Oswald was lord, (fn. 83) but Temple Dowskar had reverted to the Crown by 1602, when Elizabeth granted it to Richard and Francis Threakston. (fn. 84) Richard with his wife Eleanor and John Robinson, possibly the alderman's son, and his wife Mary sold Temple Dowskar the following year to Anthony Atkinson. (fn. 85) A later Anthony Atkinson held it with Elizabeth Atkinson, widow, in 1687, (fn. 86) and in 1710 the lord was again one Anthony Atkinson. (fn. 87) Thirteen years afterwards a rent of £4 payable out of tenements in Temple Dowskar was sold by Richard and Thomas Bellasis to Lord Fauconberg, (fn. 88) and the property is said to have passed through various hands until its purchase in 1849 by James Pilkington, (fn. 89) whose son-in-law, Sir George Augustus Pilkington, is the present owner. (fn. 90)
Some land in the hamlet of SWINITHWAITE (Synnygthwait, xv cent.) belonged to the Knights Templars, (fn. 91) but the greater part seems to have been included in the manor of West Witton. (fn. 92) In the early part of the last century, however, it belonged to the Anderson family, (fn. 93) and since 1849 it has been held with Temple Dowskar. (fn. 94)
A small property of the annual value of £2 13s. 4d., which had belonged to the abbey of Jervaulx, (fn. 95) was rated in 1557 for Christopher Askewe. (fn. 96)
Free warren in his demesne lands of Witton was granted to Robert de Tateshall and his heirs in 1257. (fn. 97) In 1417 free chase in his lands of West Witton and Penhill was granted to Ralph Earl of Westmorland, (fn. 98) and free warren is mentioned as late as 1769. (fn. 99)
One of two water-mills belonging to West Witton Manor in 1298 (fn. 100) had disappeared before 1465 (fn. 101); the water-mill then mentioned remained an appurtenance until 1723. (fn. 102) Temple Dowskar also had its water-mill in 1592 and 1602. (fn. 103)
The capital messuage of West Witton Manor mentioned in 1298 (fn. 104) seems to have existed until the close of the 15th century. (fn. 105) At that time there was also one in Swinithwaite, (fn. 106) and probably another in Temple Dowskar. (fn. 107)
In 1610 mines and quarries were excepted from a grant to George Metcalfe. (fn. 108) A lead mine and coal mine belonged to West Witton Manor in 1695–6, (fn. 109) mines and quarries in 1776 and 1777. (fn. 110) At the beginning of the 18th century the Duke of Bolton also owned coal and lead mines here. (fn. 111) View of frankpledge was held at the West Witton court in 1610 and some subsequent years. (fn. 112)
Church
The church of ST. BARTHOLOMEW consists of a chancel measuring internally 34 ft. by 16 ft., north vestry, nave 42 ft. by 17 ft. 3 in., north aisle 9 ft. 6 in. wide, west tower 6 ft. 9 in. by 6 ft. 1 in. and south porch.
The whole edifice has been almost entirely rebuilt. The windows of the chancel and the chancel arch are modern. On the north side an archway opens to the organ chamber and a doorway leads into the vestry.
The nave has a modern arcade of three bays on the north side, and on the south three two-light cinquefoiled modern windows and a south doorway. The north aisle is lighted by three square-headed windows of two cinquefoiled lights, and the organ chamber by one of a single light.
The tower is in one stage without string-courses or buttresses and dates probably from the 16th century; there is an embattled parapet with pinnacles at the angles, and the bell chamber windows, which are squareheaded and have labels, are of two long trefoiled lights. The tower arch is plain and pointed, and the west window has two uncusped pointed lights within a square head and an external label.
The walling of the aisle is of old rubble; high up at the west end is a blocked window. The rest of the church is modern, and is built of coursed rubble without buttresses. The porch is also modern and contains a moulded pointed doorway of which some jamb stones are old.
The bells in the tower are three in number, all modern, but in the church is one inscribed in Lombardic characters 'a b c d e f g,' and one of very early shape with no date or inscription.
The plate consists of two cups of 1662 presented by Christopher Norton, 1677, and two thick flat patens of the same date, a modern silver flagon and two pewter flagons.
The registers begin in 1578.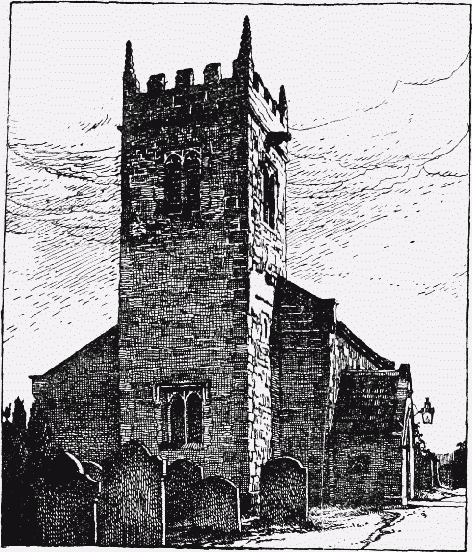 Advowson
The earliest mention of the church, variously described as church, chapel or free chapel, (fn. 113) seems to occur in 1281, when Robert de Tateshall held the manor and advowson. (fn. 114) The church and manor descended together until 1325, when the former was granted by Joan de Tateshall, widow of Robert de Driby, to Sir Geoffrey le Scrope of Masham, to whose son Henry it was quitclaimed in 1383 by Sir John Roos and his wife. (fn. 115) The advowson descended with the manor of Masham (q.v.) until 1456. (fn. 116) At some later date it came into the possession of the Abbot of Jervaulx, licence being granted for its appropriation in 1472. (fn. 117) After the Dissolution the history of the advowson seems to be identical with that of the rectory, which James Metcalfe had held in 1535. (fn. 118) The rectory was leased for terms of twenty-one years in 1538, (fn. 119) 1554, 1571, (fn. 120) 1594, (fn. 121) 1603, (fn. 122) and in 1604. (fn. 123) In 1609 the rectory of West Witton was sold by the Crown to Francis Morice and Francis Phillips, (fn. 124) who probably sold it to Emmanuel Lord Scrope of Bolton, Earl of Sunderland. It followed the descent of the manor of Castle Bolton (q.v.) until the present day, (fn. 125) Lord Bolton being now patron. (fn. 126)
The invocation of the church of West Witton, unknown in 1840, (fn. 127) is now of St. Bartholomew. (fn. 128) In 1535 there was a manse with glebe, (fn. 129) but there was no house in 1840. (fn. 130)
A chantry here was founded according to 16thcentury tradition by William Harby, who gave Jervaulx Abbey lands and stock for finding a chaplain to say mass thrice a week. The house and land were purchased by 'H. Askwith' at the Dissolution. (fn. 131)
Charities
By a scheme of the Charity Commissioners dated 1 June 1897 the following charities are administered under the title of the United Charities, namely:—
William Atkinson's alias the Poor's Land, being 6 a. at Carlton in Coverdale, let at £16 a year.
The Doles Charity, consisting of five several rentcharges issuing out of certain lands in the parish, amounting together to £1 15s. 8d. a year.
Charity of Charles Robinson, will, 1790; endowment, £396 16s. 2d. consols with the official trustees.
The parochial school, consisting of a messuage and buildings, formerly used as a school, built on waste land.
By the scheme as varied by an order of 9 September 1904, made under the Board of Education Act, 1899, the charities are applicable as follows:— the rent, when let, of the parochial school; the dividends on £327 9s. 1d. consols, part of the aforesaid sum of consols, amounting to £8 3s. 8d., for educational purposes in West Witton; the dividends on £40 consols, other part of said stock, being £1 a year, for educational purposes in the township of Newbiggin in Aysgarth. The dividends on £29 7s. 1d. consols, balance of the said stock, amounting to 14s. 8d., to be paid to the vicar of West Witton on condition of his reading service and preaching two sermons upon 30 January and 29 May in every year, in accordance with the terms of the codicil to the will of the said Charles Robinson. The rent of William Atkinson's charity is applicable in apprenticing, prizes and exhibitions, and the charity known as the Doles for the general benefit of the poor.
The Wesleyan chapel, founded by deed 1842, is regulated by a scheme of the Charity Commissioners, 1874.