Pages 49-51
A History of the County of York North Riding: Volume 1. Originally published by Victoria County History, London, 1914.
This free content was digitised by double rekeying. All rights reserved.
BRIGNALL
Bringhenale, Bringhale (xi cent.); Brigenhall, Brigenhale (xii–xiii cent.).
The parish of Brignall comprises 2,104 acres of land and 7 acres of land covered with water. (fn. 1) There are 160 acres of woods and plantations, but the largest part is pasture; only 297 acres are arable, (fn. 2) oats and barley being the chief crops grown. The subsoil is Yoredale Rocks, the soil mixed. There are numerous old quarries here, (fn. 3) and slate and flagstone are still worked.
A rough road runs south from Watling Street through this parish to the River Greta, which is crossed by a ford or 'wath' (fn. 4) connecting the parishes of Brignall and Barningham. Brignall Lane joins this road at right angles. Brignall village is not in itself very interesting. The ruined church of St. Mary stands on the bank of the stream at some distance from the new church, and the mill is about 2 miles from the village. Brignall had four mills in 1712. (fn. 5) In 1344 Thomas de Rokeby had licence to impark his wood of Brignall (fn. 6); and from 1377 to the 16th century the park here belonged to the Scropes. (fn. 7)
The parish is separated on the north from Rokeby parish, to which it scenically belongs, by the Tutta Beck and on the east by the River Greta, which also takes its course round the southern boundary. Greta Bridge is in the three parishes of Brignall, Rokeby and Wycliffe. The Greta, dashing over the boulders of its limestone bed under white overarching cliffs and canopies of trees, has made Brignall famous for river scenery. A little above Greta Bridge is the cave where 'Bertram Wycliffe' met 'Guy Denzil' and listened to 'Edmund's' song and the chorus of revellers:—
'And as I rode by Dalton Hall Beneath the turret high, A maiden on the castle wall Was singing merrily:— Chorus.
'Oh, Brignall banks are fresh and fair, And Greta woods are green; I'd rather range with Edmund there Than reign our English queen.' (fn. 8)
In the angle formed by the meeting of the Greta and the Tutta Beck is the outline of a camp probably Roman.
Carefully concealed under a heap of stones on Gatherley Moor were found ('within memory of man' in 1823) two leaden plates inscribed with rude scratches, planetary figures and the legend 'I doe make this, that the father James Phillip, John Phillip, Arthur Phillip and all the issue of them shall come presently to utter beggary and nothing joy or prosper with them in Richmondshire. J. Philip.' (fn. 9) An account of the magical tables was sent in 1789 to John E. Brooke of Somerset Herald's Office, who gave the information that James Phillip, second son of Henry Phillip of Brignall, was living at Brignall in 1575 and had an elder brother Charles who had two sons John and Cuthbert. James had five sons, John, Arthur, Henry, Christopher and Thomas. Whether the curse had effect or not is not known, but in 1789 the family had for some time been extinct. (fn. 10)
Manor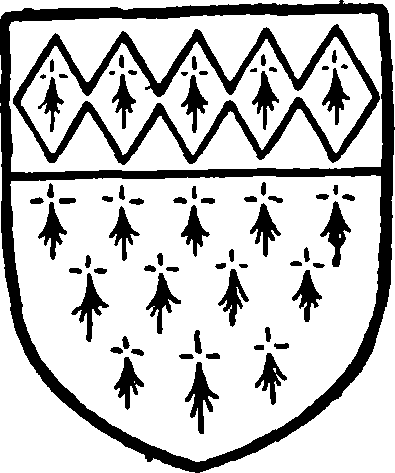 BRIGNALL in 1086 was composed of 12 carucates of land (fn. 11) all waste, and soke of Count Alan's manor of Gilling (q.v.); it remained, as a member of the honour of Richmond, under the overlordship of Count Alan's successors. (fn. 12)
Roger de Mowbray, who died about 1188, (fn. 13) was at one time mesne lord of Brignall, which was held of him by William de Logi his man, (fn. 14) but there is no further mention of this mesne lordship or of any descendants of William de Logi. In 1211–12, or a little earlier, Ranulf (de Rye) son of Robert of Gosberton, Lincolnshire, held one knight's fee of the honour of Richmond, (fn. 15) and this fee must have been Brignall; it was perhaps acquired by Ranulf after his marriage with Constance daughter of Brian and granddaughter of Scolland, (fn. 16) an important tenant under the honour. (fn. 17) It was found by inquiry made in 1241 that Ranulf had been followed by a son Thomas, on whose death without heirs King John seized Brignall and lands of Ranulf in Lincolnshire. Philip brother of Ranulf then made an agreement with the king by which Philip had the Lincolnshire lands and the king kept Brignall and other lands, and the marriage of Margery daughter of John, another brother of Ranulf. (fn. 18) This marriage was granted with Brignall to Charles de la Wardrobe. (fn. 19) In 1227 Robert son of John de Rye gave up all right in one knight's fee in Brignall, Cliffe, Cowton and Layton to his sister Margery and her husband. (fn. 20) Charles's descendants took the patronymic of Charles. He was dead by 1241, when his land had been seized by the overlord and granted until the majority of William Charles his son to the Bishop of Carlisle. His widow Margery, however, recovered possession, (fn. 21) and in 1263 William their son was lord of the manor. (fn. 22) He was succeeded before 1284 by his son Edward, (fn. 23) who died about 1330, having delivered Brignall to one of his younger sons, Edmund, six years before his death. (fn. 24) In 1333 William Charles grandson of Edward (fn. 25) conveyed the manor (to which Edward son of Edmund Charles put in a claim) to Thomas, lord of the neighbouring manor of Rokeby, and Julia his wife and the heirs of Thomas. (fn. 26) Thomas de Rokeby, 'the uncle,' kt., and Julia his wife in 1347 settled the manor on themselves and the heirs of Thomas with various contingent remainders, (fn. 27) and in 1352 the park and free warren of Thomas de Rokeby the elder at Brignall are mentioned. (fn. 28) The previous settlements, however, may have made the alienation of the manor by William Charles invalid, as in 1380 Sir Robert son of Edward son of Edmund Charles conveyed the manor to Sir Richard le Scrope of Bolton. (fn. 29) Sir Richard probably had some earlier interest in it, for in 1367–8 Theophania widow of Edmund Charles claimed dower from him in Brignall, (fn. 30) and in 1377 he complained that William de Bowes, kt., Thomas de Rokeby and others broke his parks at Brignall and elsewhere and hunted there, carried away his goods and deer, and assaulted and imprisoned his servants. (fn. 31)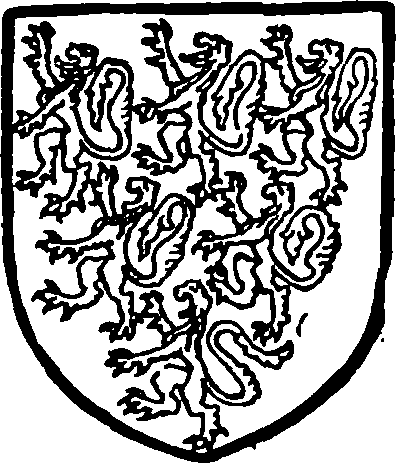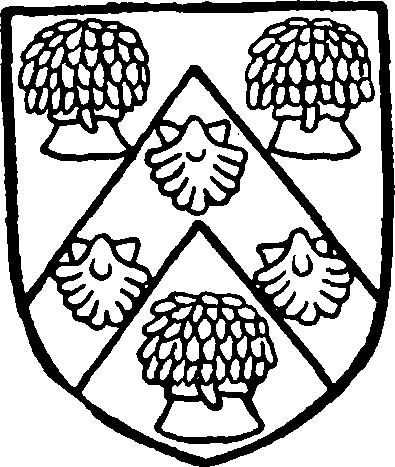 On the overthrow of Richard II Brignall seems to have been taken from the Scropes for a while, as in 1399 the town and park were granted to William de Newsham for life. (fn. 32) They must, however, have been soon afterwards restored; and they followed the descent of Bolton Castle (fn. 33) until the division of the Scrope lands in 1653 among the daughters of Emanuel Lord Scrope, (fn. 34) when a settlement was made of the manor on his daughter Elizabeth wife of Thomas Lord Savage. (fn. 35) It remained in possession of the Savages, Earls Rivers, until Elizabeth daughter and heir of Richard Savage, Earl Rivers, became in about 1706 the second wife of James Barry, Earl of Barrymore, (fn. 36) who was owner in 1725. (fn. 37) The manor shortly afterwards passed to the Edens of Windlestone, Durham. Sir Robert Eden appointed a gamekeeper for his manor of Brignall in 1745, (fn. 38) and his grandson Sir Robert Johnson-Eden (fn. 39) held the manor in 1823. (fn. 40) By 1872 it had come into the possession of Mr. W. J. S. Morritt, who was succeeded in 1874 by Mr. R. A. Morritt. Mr. Henry Edward Morritt of Rokeby (q.v.) is the present lord of the manor.
Free warren in Brignall was in 1264 granted to William Charles and his heirs (fn. 41) and in 1335 to Thomas de Rokeby and his heirs. (fn. 42) Leave was given in 1265 to William Charles and his heirs to hold a weekly market at Brignall on Thursday and a yearly fair on the vigil, feast and morrow of the Nativity of the Virgin. (fn. 43) The market and fair were among the appurtenances of the manor in 1712. (fn. 44)
Churches
The church of ST. MARY THE VIRGIN, built in 1833, consecrated 4 September 1834 and restored in 1892, is a plain rectangle 40 ft. by 24 ft. within the walls, with a tower at the west, all in the dull Gothic of the time. The interior of the church has, however, been made much more attractive at a late refitting and it has now some very well-designed oak screens, pulpit and good quire seats. By means of the screens a vestry has been taken off the width of the chancel on both sides. A panelled dado runs round the walls, and the flat plaster ceiling is marked out with pitch pine ribs having carved bosses at their intersections. The tower is of three stages, with glazed lancet lights in the top stage, and is finished with battlements and angle pinnacles.
The font was removed from the old church and is of the 13th century, but, unfortunately, much cut down and reworked; it has a round bowl on a stem with six attached shafts and bases, but no capitals. Between the shafts are lines of dog-tooth ornament, mostly left unworked.
There is one bell of 15th-century date, with 'Ave Maria gracia plena' in Gothic capitals.
The plate consists of a pewter flagon with lid and spout and paten with cover; there are also a modern silver-gilt flagon, paten and chalice.
The registers begin in 1588.
The ruins of the old church of ST. MARY, on the bank of the River Greta, are sufficiently preserved to show that it had an aisleless nave and chancel, the latter being of the 13th century, about 24 ft. by 12 ft. There were originally three lancets in the east wall, which in the 16th century were replaced by a squareheaded four-light window. In the south wall is a 13th-century piscina, with signs of a widely-splayed window, which was probably a lancet, though now it has a square head; there are also some remains of a low-side window at the south-west. The north wall shows nothing earlier than a 16th-century doorway, but a piece of stone with interlaced ornament is built into it. A 14th-century grave slab with a large pair of shears carved on it lies in the chancel.
In the rectory grounds are a few details from the old church, including part of a 13th-century base, a stone with dog-tooth ornament and a 14th-century grave-cover with a cross and sword. There is also a Roman altar, found in the neighbourhood.
Advowson
Roger de Mowbray gave the church in the 12th century to the Hospital of SS. Peter and Leonard of York to hold quit of all geld and service as William de Logi his man gave them. (fn. 45) Afterwards William de Vescy, whose connexion with Brignall is not apparent, (fn. 46) and his heirs confirmed the promise of Eustace his father touching the church of Brignall made to St. Leonard's Hospital, York. (fn. 47)
In 1219 Charles de la Wardrobe and Margery granted the advowson in frankalmoign to the same hospital, (fn. 48) which, obtaining papal permission to appropriate the church in 1309, (fn. 49) did so without royal licence (fn. 50); this, however, was obtained in 1317. (fn. 51) The church was held by the hospital (fn. 52) until its dissolution on 1 December 1539. (fn. 53) The advowson then passed to the Crown, which retained it (fn. 54) until 1874, when it, among others, came by exchange into the hands of the Bishop of Ripon, (fn. 55) the present patron. The rectorial tithes belong to the vicar. In 1688 an agreement was made between the vicar and the parishioners as to the manner of paying their tithes of lamb, wool, hay, corn and calf, by which the vicar was to have 2s. in the pound according to rents and also Easter dues and vicarial tithes; for instance, in a dispute which arose one witness deposed that he paid yearly 1d. for a foal if he had any, a tithe for his bees when he had any, 1½d. for every cow, 1d. for every geld or barren cow, 1½d. for himself and every communicant that he had in his family and also a hen yearly in kind at St. Andrew's Day or 6d. in lieu thereof. (fn. 56)
Charity
This parish is entitled to benefit by the charity founded by Abraham Hilton known as the Bowes Cross Charity. (See parish of Bowes.)