Pages 505-511
A History of the County of York North Riding: Volume 1. Originally published by Victoria County History, London, 1914.
This free content was digitised by double rekeying. All rights reserved.
HOVINGHAM
The parish is composed of the townships of Hovingham, Airyholme with Howthorpe and Baxtonhowe (Backstone Howe, 1749), Coulton, Fryton, Ness, Scackleton, South Holme and Wath. It is a rich agricultural district, and of its 8,838 acres with 1,960 acres in Stonegrave and Muscoates, (fn. 1) 4,959 acres are arable, 4,298 acres permanent grass and 1,149 acres woods and plantations. (fn. 2) This was an ancient forest region. Hovingham Wood is mentioned in 1086 (fn. 3) and that of Coulton in 1222–3, (fn. 4) and before 1297 Roger de Mowbray granted to Ralph de Kirketon the forestry of Hovingham with trees blown down, their branches and bark, a quarter of wheat every ten weeks, and a robe of the suit of Roger's esquires or 20s. in lieu thereof at Hovingham at Christmas. (fn. 5) The park, mentioned in 1830, (fn. 6) still exists as Hovingham Park Wood. There was a forester for Coulton in 1305 (fn. 7) and a wood called Howthorpe Park at Howthorpe in 1455. (fn. 8) The parish lies on inferior oolite, Oxford clay, corallian beds and alluvium, and there are several limestone quarries. The chief crops raised are wheat, barley, oats, turnips and potatoes. Disputes as to common between the tenants of Stonegrave and Hovingham resulted in murders in 1575. (fn. 9)
The parish is very hilly, and from various points fine views over the vale of Ryedale may be obtained. A prehistoric track traverses the uplands to the west of New Malton towards Easthorpe and Hovingham, and is crossed by the Roman road from York to Thirsk. (fn. 10) A Roman pavement, bath and coins were discovered in 1745, when some excavations were being made near the present hall, (fn. 11) and before Dodsworth's visit of 1619 the Roman sarcophagus at East Ness had been exhumed. (fn. 12)
Hovingham, which has a station on the North Eastern railway, is one of the prettiest villages in Ryedale. It lies on low ground about a large green, which has been built upon both at the north and south. Running westward across the green, which is bounded on the north by a small stream, is a roadway leading to the hall, the seat of Sir W. H. A. Worsley, bart. The present mansion was built in 1750 by Thomas Worsley, surveyor-general of the Board of Works. The building forms a large L-shaped block, facing westwards upon the park, and entered from the village street through the large archway of the covered riding-school which projects upon the east and performs the additional function of a magnified 'porte cochère.' The whole design is a pleasing example of the period, the ground stage of the west front of the principal block being occupied by a rusticated arcade. In the entrance hall, which is entered from the riding-school and is placed in the centre of the principal block, is a colossal group by John of Bologna of Samson slaying a Philistine. A Latin inscription states that it was given by Philip IV to Charles I on his departure from Spain, and was by him presented to the Duke of Buckingham. Having once more returned to the royal collection, it was given to Thomas Worsley by George III. There was a capital messuage here in 1297, and 'the mansion called the manor-house' was mentioned in the reign of Charles I. (fn. 13) North of the hall is the church.
At Hovingham are three springs of sulphurous, chalybeate and pure rock water.
Many becks traverse the parish, including 'the sweete rivelet called Wath Beck which hath springes upp att Ganthorp, comethe by Aryholme wher itt receiveth many small springes, and comethe to Wath, which giveth itt name, thence to Friton and by Slyngsby into Holbeck.' (fn. 14)
At Wath, about half a mile out of Hovingham, on the road to Malton, standing by the stream, is the Mill House, an old stone building. The capital messuage here is mentioned in 1343, (fn. 15) that of Fryton in 1302, (fn. 16) and that of Howthorpe in 1455 (fn. 17) and in 1634. (fn. 18) A grange at Airyholme belonged to Byland Abbey. (fn. 19) Dolemaid House was the capital messuage at East Ness in 1592. (fn. 20) It was in existence in 1640, (fn. 21) but there is now only the site to be seen and a deserted sundial.
Richard Holtby, the Jesuit, son of Lancelot Holtby of Fryton, was born at Fryton in 1553, (fn. 22) and Thomas Myers, the mathematician and geographer, born in 1774, was a native of Hovingham. (fn. 23)
There is a Wesleyan chapel at Hovingham and Primitive Methodist chapels at Hovingham, Coulton and Scackleton. A public elementary school was erected at Hovingham in 1864 and an infants' room added by the late Sir W. Worsley in 1890, and one at Scackleton was built in 1866.
Manors
The 'manor' and 8 carucates at HOVINGHAM belonged before the Conquest to Orm. Its berewicks, Wath, Fryton, Howthorpe, Scackleton, Waite in Scackleton, Coulton, Grimston, Newton, East Ness, South Holme, Slingsby, Butterwick, Amotherby, Broughton and Newsham, made 32 carucates, in the possession of Hugh son of Baldric (fn. 24) in 1086. All afterwards formed part of the Mowbray fee, (fn. 25) Coulton and perhaps the others being held of the manor of Thirsk, (fn. 26) of which Hovingham was a member. (fn. 27) In 1086 Hugh son of Baldric had two ploughs in Hovingham, which was held in demesne by his successors the lords of Thirsk (fn. 28) (q.v.). On the death of Anne, heiress of the Mowbrays, Hovingham descended to Sir John de Segrave, kt., and then to William Viscount Berkeley, created Marquess of Berkeley in 1488. (fn. 29) Thomas Lord Berkeley, the grandson of William's brother and heir Maurice, (fn. 30) died seised in 1534; his heir was a posthumous son Henry (fn. 31); he in February 1562–3 conveyed the manor to Sir Thomas Gerard, kt., who in 1563 conveyed it with the manor of Coulton to Sir Robert Worsley. (fn. 32) Sir Robert in this year entailed these manors and that of Howthorpe. (fn. 33) The Gerards and Worsleys were both Lancashire families, the Gerards lords of Brynn in the parish of Ashton-in-Makerfield, the Worsleys owners of Booths, a hamlet close to Worsley. Robert Worsley 'of the Bothes,' son of Sir Robert Worsley, kt., married Elizabeth daughter of this Sir Thomas Gerard, kt., 'of the Bryne.' Their son Thomas died in 1658, (fn. 34) and, his eldest son Thomas having previously died, was succeeded by his grandson Thomas. Thomas died in 1664 and was succeeded by his son Thomas, who made a settlement of this property in 1710. (fn. 35) He died in 1715 and was succeeded at Hovingham by his nephew Thomas son of William Worsley. His son the sixth Thomas was surveyor-general of the Board of Works to George III. He died in 1778 and was succeeded by his second son Edward, who made a settlement in 1827–8 (fn. 36) and died unmarried in 1830, when the property passed to his nephew William son of George Worsley, rector of Stonegrave. William was created a baronet in 1838 and died in 1879. His second son and successor, Sir William Cayley Worsley, died childless, and was followed in 1897 by his nephew, the present lord of the manor, Sir William Henry Arthington Worsley, bart. (fn. 37)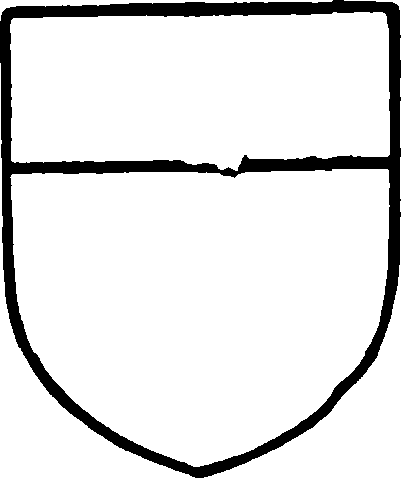 In 1564 Sir Robert Worsley conveyed the 'manors' of Hovingham, Coulton and Howthorpe to Sir Thomas Gerard, (fn. 38) who in 1570–1 conveyed the 'manor' of Hovingham to Sir John Atherton (fn. 39) of Slingsby (q.v.). From this time an estate called a manor in Hovingham followed the descent of Slingsby Manor (q.v.) until at least 1794, (fn. 40) when the last mention of it is found.
The grant Henry I made to Malton Priory of 5 acres of land in Hovingham was confirmed by King John in 1201, (fn. 41) the land being retained until the Dissolution. (fn. 42) Byland Abbey held land granted by Richard I in 1199 (fn. 43); and besides the church the canons of Newburgh held 2 carucates 6 oxgangs here in 1284–5 (fn. 44) and claimed infangentheof, tol and team and soc and sac by charter of Henry II, and amendment of the assize of ale. (fn. 45)
In 1252 Henry III granted to Roger Mowbray a weekly market on Thursday at Hovingham and a yearly fair on the vigil, feast and morrow of the Assumption. (fn. 46) Roger Mowbray in 1279–80 expressed the local desire for a Monday market. (fn. 47) The charter was renewed in 1740, but the market has long been discontinued. (fn. 48)
Roger de Mowbray received free warren here in 1296. (fn. 49) His halmote court is mentioned in 1297–8. (fn. 50)
At COULTON (Coletun, xi cent.; Coltun, xii cent.) before the Conquest 1 carucate belonged to Oudulf. (fn. 51) In 1086, according to one entry in Domesday Book, Coulton was a royal vill and the archbishop had half a carucate of which the soke belonged to the Count of Mortain's manor of Helmsley (fn. 52); according to another entry it was a berewick of Hovingham, (fn. 53) and according to a third the king claimed 1 carucate, the archbishop half a carucate and the Count of Mortain 1½ carucates. (fn. 54) By 1284–5 the Mowbrays, lords of Hovingham, were overlords of the whole 4 carucates of Coulton. (fn. 55) In 1222–3 Nicholas de Jeland and Eustacia his wife granted to William de Guttevill (? Wyville) (fn. 56) lands in Slingsby and Nunwickthornes and 7 oxgangs in Coulton at a rent, to the heirs of Eustacia, of a pair of gilt spurs or 6d. at Easter, and free multure and housebote, haybote and pannage for his men of Coulton in the wood of Nicholas and Eustacia. (fn. 57) In 1253 William Wyvill of Slingsby obtained free warren here. (fn. 58) Thirty years later he had 7 oxgangs in demesne and 2½ carucates in service. (fn. 59) Until 1563 the manor of Coulton followed the descent of that of Slingsby (fn. 60) (q.v.). In 1563 Henry Earl of Huntingdon and Katharine his wife, Sir Thomas Gerard, kt., and Elizabeth his wife, conveyed the manors of Coulton and Howthorpe to Sir Robert Worsley, kt., (fn. 61) who in the following year conveyed them with Hovingham (q.v.) to Sir Thomas Gerard, kt. (fn. 62) By a deed of the same year, however, Robert Worsley, son of Sir Robert, sold the manor of Coulton to Nicholas Fairfax (fn. 63) of Gilling, and it has descended with the manor of Gilling (q.v.), and is now the property of Mr. H. C. Fairfax Cholmley of Brandsby (fn. 64) (q.v.), whose uncle Francis Cholmley married Harriet youngest daughter of Charles Gregory Fairfax of Gilling. (fn. 65)
In 1284–5 5 oxgangs were not geldable; half a carucate was in the liberty of St. Peter's, York, and the canons of Malton had 1 oxgang. (fn. 66) Newburgh Priory also held lands in Coulton, Fryton and Howthorpe by grant of the Mowbrays. (fn. 67)
Half a carucate in FRYTON (Fritun, Frideton, xi cent.; Friton, xii–xiv cent.) belonged in 1086 to the Count of Mortain as soke of the 'manor' of Helmsley; the rest of the vill was a berewick of Hovingham. (fn. 68) In 1284–5 John de Chauncefeld was mesne lord under Roger Mowbray, (fn. 69) but this lordship is no further mentioned.
Hugh de Flamvill of Fryton, living in 1188, (fn. 70) for the health of his soul and that of Maud his wife granted Poketo Mill in Fryton near the Hay of Slingsby with the suit of his men of Fryton to Rievaulx Abbey. (fn. 71) Hugh was succeeded by Walter de Percy (son of his sister Agnes by William de Percy of Kildale) and by Maud de Flamvill, possibly his widow. (fn. 72) Early in the reign of Henry III each held half a knight's fee in 'Fryton and elsewhere,' (fn. 73) and each confirmed Hugh's grant to Rievaulx Abbey. (fn. 74) Despite the returns of 1301 (fn. 75) the Percys of Kildale must have alienated their Fryton lands to the family of Louvain by 1284–5, when John de Barton held 3 carucates of land in Fryton (then assessed at 6 carucates) and Matthew de Louvain 2 carucates 7 oxgangs. (fn. 76) Matthew de Louvain of Eystan-adturrim (Little Easton, co. Essex) died in 1301, leaving a son and heir Thomas, (fn. 77) from whom John de Barton seems to have bought the manor of Fryton. John de Barton was one of the king's justices (fn. 78) and obtained a grant of free warren in Fryton and Howthorpe in 1300. (fn. 79) In 1315 he owed Thomas de Louvain 100 marks, (fn. 80) and, as in the following year he was returned as sole lord of Fryton, (fn. 81) this sum may represent the purchase money of that manor. His son Adam is mentioned in 1330. (fn. 82) John was dead, leaving a widow Agnes, in 1335. (fn. 83) In 1367 William son of John and Isabel his wife made a settlement of the manor. (fn. 84) A Ralph de Barton was living here in 1393. (fn. 85) In 1439 Margery daughter of John Barton and heiress of her grandfather Richard Barton of Middleton in Lancashire (fn. 86) married Sir Ralph Ashton, kt., son of Sir John Ashton of Ashton-under-Lyne, (fn. 87) who is described as 'of Fryton' in 1482. (fn. 88) Sir Ralph was knight-marshal of England in the reign of Edward IV, and was appointed to act as vice-constable of England at the coronation of Richard III. His son Richard left a son and heir Richard, who distinguished himself at Flodden. (fn. 89) He died in 1548–9, leaving a son and heir Sir Richard, (fn. 90) who had the reversion of the manor of Fryton on the death of Anne widow of Sir Robert Bellingham by settlement of 1541. He died in 1550, leaving a son and heir Richard, (fn. 91) who conveyed the manor in 1562 to Sir John Atherton, (fn. 92) later of Slingsby (q.v.), with which manor Fryton descended (fn. 93); it is now in the possession of Rosalind Countess of Carlisle.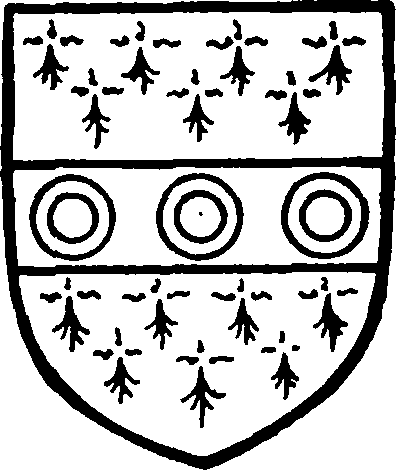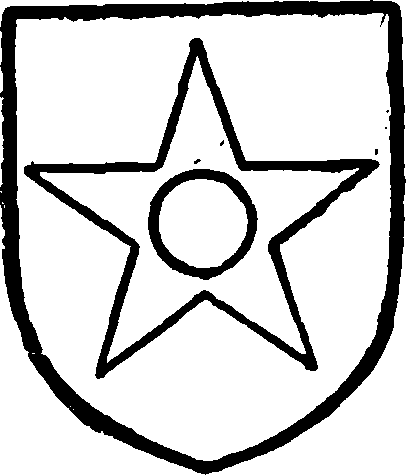 In 1284–5 the lords of Fryton (q.v.) were mesne lords of HOWTHORPE (Holtorp, xi–xii cent.; Holthorp, xiii–xvii cent.; Howthorpe, xiv cent. onwards; Houlthorpe, xvi cent.), which was assessed at 2 carucates. (fn. 94) In 1328 the manor was said to be held of John de Haryngton, who held of John Percy of Kildale. (fn. 95) In the middle of the 15th century the overlordship belonged to Katharine wife of John Viscount Beaumont. (fn. 96)
In 1165–6 Hugh de Howthorpe owed 1 mark in the wapentake of Ryedale, (fn. 97) and in the following year Howthorpe was said to belong to Hugh son of Ralph. (fn. 98) John de Howthorpe was tenant in demesne in 1284–5. (fn. 99) Katharine daughter of John de Holthorpe married John Stillington of Nether Acaster, (fn. 100) and a William de Howthorpe at some time held Howthorpe, (fn. 101) but by 1328 the manor, perhaps by an escheat, was in the hands of John de Barton, from whom it was bought in this year by Richard Welwick, Prior of Warter, (fn. 102) Robert de Welwick and John de Theford having licence to alienate it to that house. (fn. 103) In 1364, however, it was like Coulton in the hands of Sir Ralph Hastings of Slingsby, (fn. 104) and descended with Coulton until 1568, (fn. 105) when Sir Thomas Gerard and Robert Worsley conveyed it to Francis Slingsby (fn. 106) of Scriven Park. Francis died seised in 1599 (fn. 107) and his descendants (fn. 108) still held it in 1781. (fn. 109) In 1825 it was in the possession of George William Frederick Howard, afterwards Earl of Carlisle, (fn. 110) and it is now held by Rosalind Countess of Carlisle.
Three carucates at EAST NESS were under the overlordship of the Mowbrays; they were part of the fee of the lords of Kirkby Moorside (q.v.) and were held as of the manor of Buttercrambe (fn. 111) (q.v.).
Jordan Foliot held a further mesne lordship in 1282 (fn. 112) and 1284–5, (fn. 113) but it is not recorded that his descendants had any services here. (fn. 114)
Sir Gilbert de Louth of York was tenant in demesne in 1284–5 (fn. 115); he died in 1288, leaving a son and heir Nicholas, (fn. 116) whose heir was lord in 1316. (fn. 117) This heir was William de Crathorne, son of John le Tygheler (Tyler) of York, to whom in 1333 Alice daughter of Joan de Pothow (Potto) released all right in this and other places. (fn. 118) The Crathornes of Crathorne (fn. 119) (q.v.) held this manor until 1788, (fn. 120) when the manor and capital messuage were released by trustees to the use of Thomas Kendall for 2,000 years. (fn. 121) East Ness is now in the possession of Mr. Marcus Kendall.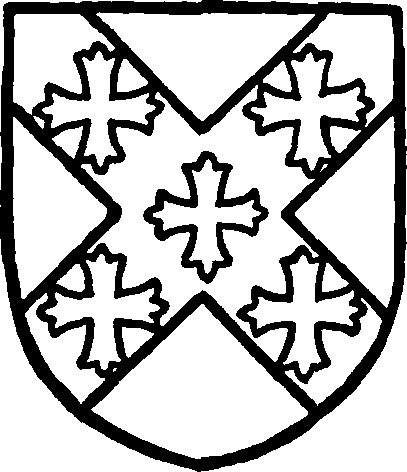 At SCACKLETON (Scacheldene, Eschalchedene, xi cent.; Schakeldene, Skacolden, xiii cent.; Scakelden, xiv-xvii cent.; Scakendene, xiv cent.) before the Conquest Gamel held half a carucate and Waltheof 1½ carucates; by 1086 Gamel's land was in the possession of the king, Waltheof's in that of the Count of Mortain, (fn. 122) but the only overlordship mentioned later is that of the lords of Hovingham. (fn. 123)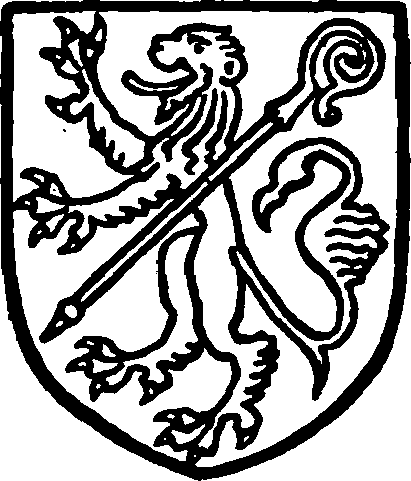 Scackleton in 1284–5 was assessed at only 7 oxgangs, (fn. 124) but Roger de Mowbray granted 3 carucates of land here in 1140 to the community afterwards settled at Byland. (fn. 125) In 1545, after the Dissolution, the grange was granted to Henry Wildon and John Bell. (fn. 126) The Wildons held the grange (fn. 127) until at least 1637, (fn. 128) but in 1553 John Barton of Whenby, (fn. 129) whose ancestors had held a messuage and about a carucate of land here since the early 14th century, (fn. 130) died seised of 'the manor' (for the first time so-called) of Scackleton. (fn. 131) In 1558 his brother and heir Thomas, (fn. 132) Barbara his wife and John Gower conveyed it to Lancelot Holtby (fn. 133) of Fryton, by whose grandson and heir Marmaduke (fn. 134) it was forfeited under the Commonwealth. It was bought from the treason trustees by Thomas Redshaw and discharged from sequestration in 1653. (fn. 135) In 1753 the lord of the manor was Beilby Thompson of Escrick, a minor. (fn. 136) It afterwards came into the possession of the Garforths, and has descended to the Hon. William Henry Wentworth Fitzwilliam of Wigganthorpe. (fn. 137)
Three carucates at SOUTH HOLME (Holme, xi cent. (fn. 138); Sutholme, xiii–xiv cent.) were in 1284–5 divided among Ivo de Etton with 1½ carucates, Nicholas de Barton with 1 carucate and the heir of Roger de Butterwick with half a carucate. (fn. 139) With Gilling (q.v.) in Ryedale the fee of Ivo de Etton came into the hands of the family of Fairfax of Walton. (fn. 140) In 1514, however, William Fairfax, cousin of the Sir Thomas Fairfax who made good his claim to Gilling, (fn. 141) and son of Guy Fairfax of Steeton, one of the judges of Common Pleas, died seised of the manor, (fn. 142) and his son and heir William (fn. 143) had leave in 1519–20 to convey it to Robert Dormer. (fn. 144) In 1526 Robert Dormer made conveyances to Richard Lister, (fn. 145) Sir John Porte, kt., and others, (fn. 146) and it may be assumed to have been this manor of South Holme that was in the possession of the priory of Mount Grace in 1539. (fn. 147) In 1545 this manor was leased to William Wilson for twenty-one years, (fn. 148) and in 1553 granted to Richard Bullock and others. (fn. 149) Richard Bullock, elder son of Nicholas Bullock of East Ness, (fn. 150) died seised of the capital messuage in 1558 and was succeeded by his brother and heir Lancelot, (fn. 151) who died seised in 1576, leaving a son and heir Thomas. (fn. 152) Richard son and heir of Thomas was aged twenty-two in 1612. (fn. 153) In 1695–6 William Bullock, Richard Bullock and others conveyed the manor to Robert Ward, clerk, and others. (fn. 154) The landowners in 1859 included the Rev. Charles Hall and Captain Ward. (fn. 155) In 1872 Captain Charles Hall was lord. The manor is now in the possession of Mr. Henry Peckett of Husthwaite Gate, York, and Mr. B. Frank of Helmsley.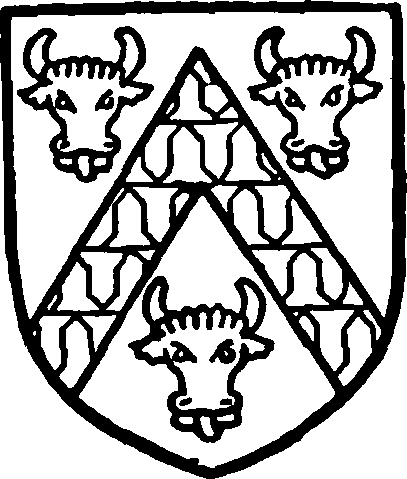 There was a second manor in South Holme. In 1284–5 Nicholas de Barton held 1 carucate of land here, (fn. 156) but by 1316 William de Roos of Youlton was lord of this part (fn. 157); he died seised of the manor conjointly with his wife Elizabeth in 1345, leaving heirs his daughter Joan and great-grandson Thomas de Musgrave, son of Thomas son of Margaret sister of Joan. (fn. 158) In 1395 Brian Stapleton and others granted their manor of South Holme to Alice de Kirkeby, (fn. 159) and this seems to be the last mention of this part.
Early in the reign of Henry III WATH (Wad, xi cent.) belonged to Roger de Stapleton, (fn. 160) but in 1272 Nicholas de Stapleton, head of the family and lord of Stapleton (fn. 161) (q.v.), obtained free warren in this place. (fn. 162) It was held of the Mowbrays by the service of rendering a pair of gilt spurs yearly, (fn. 163) and followed the descent of Stapleton (q.v.) until 1629, when Sir Thomas Metham, kt., Jordan Metham and Joan Metham, widow, conveyed it to Sir Charles Cavendish, (fn. 164) from whom it descended with Slingsby (q.v.) to Mrs. Daly, the owner in 1749. (fn. 165) It was probably purchased with Slingsby in 1751 by the Earl of Carlisle, who held it in 1794. (fn. 166) Rosalind Countess of Carlisle is now lady of the manor.
Church
The church of ALL SAINTS consists of a chancel with north vestry and organ chamber, a nave of four bays, north and south aisles, a south porch and west tower.
The oldest part of the church is the tower, which dates from the middle of the 11th century, and formed part of an aisled church of the same date. With the exception of the tower the whole church was rebuilt in 1860 in 13th-century style, when two windows from the earlier church, a small round-headed light and a narrow lancet, were reset in the south wall of the chancel and an early 13th-century doorway in the south wall of the south aisle. This has a semicircular head of two chamfered orders, the outer one being carried by shafts having carved capitals with moulded abaci, which stop the inner order.
The tower, which is 12 ft. 9 in. square inside the ground stage, is divided into three stages by flat unmoulded string-courses, and has a modern pyramidal roof of stone slates carried on a modern corbel table. The tower has no buttresses, but the quoins are built in 'long and short' masonry, while each stage sets back from the one below. The walls of the ground stage are 3 ft. thick, while the tower arch is only 5 ft. 4 in. wide and has a semicircular head stopping on a chamfered abacus, which is cut off flush with the west wall of the nave. Just below the string marking the level of the intermediate or present clock stage in the south wall is a small square-headed light. Built into the wall beneath is a sculptured Saxon stone divided into eight round-headed compartments, each containing a much-worn figure. Those in the two dexter compartments apparently represent the Annunciation, the adjoining pair the Salutation, and the remaining figures the Flight into Egypt and the Presentation in the Temple. The lower part of the stone is occupied by an oblong panel sculptured with a scroll of foliage with birds and beasts and branch bindings. (fn. 167) In the west wall is a semicircular-headed doorway of one order, the chief member of the arch mould being a large roll. It is carried by an attached shaft of the same circumference, having a capital composed of two quarter rounds under a square hollowchamfered abacus. Immediately above the doorway is a small cross, and below the string-course is a row of diagonally set stones. Lighting the clock stage on the south is a round-headed window with internal and external splays, while in the north and west walls immediately under the level of the bell-chamber are small rectangular lights. On the east wall at the level of the floor of the bell-chamber is the clock face. The openings in each face of the bell-chamber are divided in the middle by shafts with flat sides and rounded ends, placed centrally in the walls and supporting thin abaci having hollow-chamfered angles. The responds have inner splays, but abaci of the same description, and over each opening is a head of two semicircles, which are supported in the middle by the central shafts. Over the top window an elaborate Saxon cross has been set into the walling. The ground stage of the tower is divided internally into two stories, the upper one being used as a ringing chamber. In the east wall of the clock stage is a small opening into the roof of the nave. It is possible that this was formed to enable the sacristan to watch for the elevation in order to ring the bell. On the walls inside the tower can still be seen some of the original plaster. Though the lower part of the tower has been built into on the south by the modern work, on the north can be seen the line of the north wall of the nave of the original church.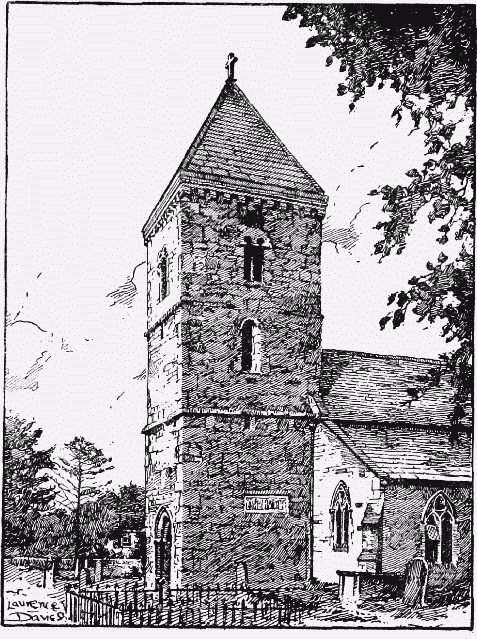 On the north wall of the organ chamber are two mural tablets, one to Mrs. Frances Arthington, daughter of Fred Arthington of Arthington, who died 1716, and the other to Mrs. Ann Arthington of Arthington, daughter of Henry Arthington, who died 1692.
In the north aisle is a mural tablet to Thomas Worsley and Mary his wife, which, although not dated, is apparently of the 18th century.
The altar table is of the 17th century.
There is a peal of six modern bells by Taylor & Co., 1876.
The plate consists of a silver cup, a chalice and paten, two pewter flagons and a plate and a plated salver. The cup, which is of 1639, was embossed at the expense of Frances Worsley in 1822. It bears the maker's mark, 'F.B.,' for Francis Boyce of York. The chalice and paten are modern and the flagons and plate are not dated. The salver is of copper silvered over, and was presented by Frances Worsley of Hovingham Hall in 1822.
The registers begin in 1642.
The church of ST. GEORGE THE MARTYR, Scackleton, consists of a continuous chancel and nave and a timber porch. The walls are of local stone and the roof is tiled. The interior is lighted by narrow pointed windows, and the chancel is divided from the nave by a screen of pine. The porch is of oak and stands on a stone base. There is one bell carried by large oak brackets in the centre of the west wall. The font was presented from Dalby Church.
Advowson
A church and priest are mentioned at Hovingham in 1086. (fn. 168) Roger de Mowbray granted the church to his foundation of Newburgh Priory, (fn. 169) and this grant was confirmed by the pope in 1199, (fn. 170) and again, with all chapels, by the Dean and Chapter of York between 1204 and 1210. (fn. 171) The priory still held the church at the Dissolution. (fn. 172) After several leases, James I in 1606–7 granted the rectory and tithes to Henry Butler and Henry Ogle and their heirs, (fn. 173) and they enfeoffed Sir Charles Cavendish, (fn. 174) to whom John Atherton, who may have had a sublease, had already conveyed the advowson in 1594. (fn. 175) From this time the advowson and tithes of Hovingham Church passed with the manor of Slingsby (fn. 176) (q.v.) until 1860, when Sir W. C. Worsley, bart., purchased it from the Earl of Carlisle. (fn. 177) It is now in the possession of Sir W.H.A. Worsley.
In 1566 Queen Elizabeth granted our Lady chapel in Hovingham, lately belonging to Newburgh Priory, to Francis Barker and Thomas Blackway in fee. (fn. 178) A chapel at Fryton, granted by Roger Mowbray with Hovingham Church to Newburgh Priory, (fn. 179) was mentioned in 1284–5 (fn. 180); it was granted out in 1574 as a ruined cottage, formerly a chapel. (fn. 181)
Charities
Poor's Money.—The several legacies and charitable benefactions for the poor of this parish, amounting to £108, which are recorded on a tablet in the church, together with a sum of £20 given in 1716 by Mrs. Frances Arthington for educational purposes, were reconstituted by the late Sir William Cayley Worsley, bart., by whom a sum of £128 was in 1895 paid to the official trustees of charitable funds and invested in the purchase of £123 7s. 6d. consols, and the trusts thereof declared by deed of 26 February 1895 (enrolled in the books of the Charity Commissioners), the sum of £104 2s. 3d. consols being made applicable for the benefit of the poor under the title of 'The Worsley Charity,' and £19 5s. 3d. consols for educational purposes, representing Mrs. Arthington's charity.
The official trustees also hold a sum of £9 12s. consols, purchased in 1895 with a sum of £10 given to the poor by Richard Prowde, who died in 1773.
Miss Frances Worsley, who died in 1837, by her will proved at York 2 March 1840, bequeathed £200 consols, the income to be applied for the benefit of poor, sober and industrious householders. The stock is held by the official trustees.
The charities for educational purposes consist of the sums of £19 5s. 3d. consols, Mrs. Arthington's charity above mentioned, and of £210 consols, held by the official trustees, representing a legacy bequeathed by the will of the Rev. James Graves, dated 4 June 1804.