Pages 365-371
A History of the County of York North Riding: Volume 2. Originally published by Victoria County History, London, 1923.
This free content was digitised by double rekeying. All rights reserved.
HINDERWELL
Hildreuuelle, Ildreuuelle (xi cent.); Hilderwell (xii-xv cent.).
This parish contains the townships of Hinderwell (including Runswick and part of Staithes) and Roxby, Hinderwell township being governed from 1870 by a local board and now by an urban district council under the Local Government Act of 1894. (fn. 1) It has an area of 4,915 acres of land, of which 12 acres are covered by water, 191 acres are foreshore and 1 acre is tidal water. (fn. 2) Nearly half the parish (fn. 3) is occupied by woods and plantations, the rest being nearly equally divided between arable land and permanent grass. (fn. 4) An award was made for the inclosure of Hinderwell Township Fields in 1853. (fn. 5) The subsoil is Kimmeridge clay, upper and middle lias, the soil clayey with a mixture of gravel and clayey loam, the crops wheat, oats and beans. In 1874 350 men and two boys were engaged at the ironworks of Rosedale, (fn. 6) 50,000 tons of ore being sent annually to Jarrow. (fn. 7) These mines then belonged to the lord of the manor of Hinderwell, Mr. (afterward Sir) Charles Mark Palmer of Grinkle Park, (fn. 8) and are now worked by the Grinkle Park Ironstone Mining Co. Ltd. There are various stone and slate quarries, and jet workings all along the coast. Being only about 12 miles removed from the Dogger Bank, the coast fisheries here are very active. Sixteen fishermen of Staithes were summoned to musters in 1539, (fn. 9) and 223 men were employed in this industry in Hinderwell township in 1831. (fn. 10)
The village of Hinderwell, about a mile inland, with a station on the Saltburn and Whitby branch of the North Eastern railway, lies about 292 ft. above ordnance datum. It is almost entirely built on Hinderwell Lane, at the north end of which is St. Hilda's Church, and, in the churchyard, St. Hilda's Well, to which the village owes its name, (fn. 11) both being called after the founder of the abbey of Whitby, 9 miles away. (fn. 12) There are Primitive Methodist and Wesleyan chapels here.
The Lumleys' water-mill (perhaps on the site of the present mill at Dalehouse) is mentioned in 1374, (fn. 13) the site of the manor in 1438. (fn. 14) That family also possessed 'a park called Windmillenheng.' (fn. 15) Sir Francis Bigod of Settrington, who was attainted in 1537, evidently had a manor-house here, (fn. 16) and his younger brother Ralph was described as of Seaton (fn. 17) in this parish. In Chapel Field, north of the church, now converted into a cemetery, sculptured AngloSaxon grave-stones have been discovered. (fn. 18)
On Rosedale Cliffs, at a height of 375 ft., neat Far Rosedale (a farm) and Port Mulgrave, used to be a beacon. A lane south-east from Hinderwell ends at the hotel on the cliff (250 ft. above ordnance datum), below which is the hamlet of Runswick, (fn. 19) on Runswick Bay. Like Whitby, Old Scarborough and Robin Hood's Bay, Runswick is chiefly composed of sandstone cottages, some of them whitewashed, crowned with dark red tiles and perched in irregular terraces on the face of the cliff, narrow alleys running between the rows of houses and steep stairs leading from tier to tier. 'The situation of the place is singular,' wrote Graves, (fn. 20) 'and must excite the curiosity of strangers; when . . . they may on one side enter the door of one dwelling, and from thence look down the chimney of another in front.' The Congregational chapel dates from 1829. Much ground has been lost by landslips. At the south end of the bay, which is surrounded by a fine stretch of sands, is Hob Hole, the resort of a beneficent Hob, to whom parents, until lately, brought children with whooping-cough and recited the lines:
'Hob-hole Hob! My bairn's getten 't kink-cough: Tak't off! Tak't off.' (fn. 21)
This bay was formerly a great resort for smugglers. (fn. 22)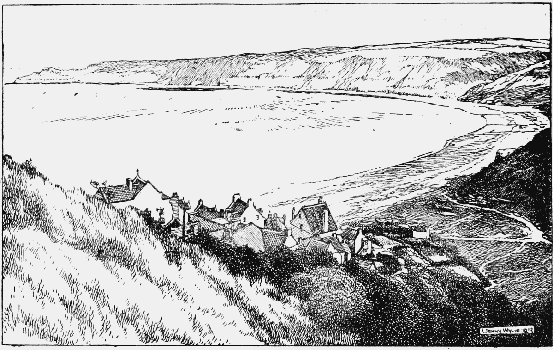 Staithes, a small fishing village on the northern boundary of the parish, has a Wesleyan chapel and a Congregational chapel built in 1823; the Roman Catholic church of Our Lady Star of the Sea was built in 1885. The picturesque village is of the same type as Runswick. The beck that descends from the moors and cuts the village into two parts is bridged by a light wooden foot-bridge, the only communication. Otherwise difficult of access, Staithes has a station on the Whitby and Saltburn branch of the North Eastern railway. Captain Cook, the circumnavigator (1728–79), was bound apprentice at the age of twelve to the grocer and haberdasher of Staithes, but, wrongfully suspected of theft, he quarrelled with his master, his indentures were cancelled and he was newly bound to shipowners of Whitby. (fn. 23)
South-west of Staithes is Seaton Hall, a farm-house, and a quarter of a mile east of it is the supposed site of Seaton Church, mentioned in Domesday Book. (fn. 24) On this site three stone coffins and human bones have been found. One of the coffins, which was carved with interlaced work of the Anglo-Saxon period, was used (fn. 25) in 1874 as a water-trough on the left of the road ascending the hill to Seaton Hall. Seaton was in 1284–5 one of the ninety-seven vills in the wapentake of Langbaurgh, (fn. 26) and, although now always described as 'lost,' (fn. 27) may have been the present Staithes, which was not in that list of vills, for in 1450–1 and 1461–2 the hamlet of Seaton Staithes (i.e., Seaton landing-place) lay within the manor of Seaton. (fn. 28) In 1314 the lord of the manor had a messuage at Seaton (fn. 29); the site of the manor is mentioned in 1438, (fn. 30) and Ralph Bigod lived here a century later. (fn. 31)
Dam Beck, which flows in a thickly wooded ravine from the south-western moors, becomes Roxby Beck by the disused mill of Roxby, and enters the North Sea through the village of Staithes; it joins Easington Beck at Dalehouse, (fn. 32) a hamlet with a mill south-west of Staithes, on the road from Hinderwell to Boulby.
Roxby, to which a lane leads south-west from Dalehouse, lies nearly 2 miles north-east of its disused mill. (fn. 33) North-west of St. Nicholas's Church is the site of the Boyntons' mansion, Roxby Hall, of which only a small fragment remains (fn. 34); south-west follow the manor-house and a few detached clusters of cottages on the road that ascends to the moor on the south. Roxby High Moor attains the height of 725 ft. On Roxby Low Moor is the tumulus known as Stang How, and there was a barrow, now completely destroyed, near Roxby Moor House. (fn. 35) Canon Atkinson suggested (fn. 36) that Hailthorpe in Roxby township and Scaling in Easington parish may represent the two vills of Roscheltorp and Arnodestorp mentioned with Hinderwell in 1086. The former was then appurtenant to the manor of Loftus (q.v.), the latter, like Hinderwell, was land of William de Percy. (fn. 37) Gildhustofts, the wood of Roucegrive, Rammesclei and Houtland are mentioned in the 13th century, (fn. 38) Lightfootfield (fn. 39) and Blaton alias Monk Carr (fn. 40) in the 16th century.
The public elementary school at Roxby was erected in 1878 and that at Staithes in 1879.
An annual horse show is held at Hinderwell, and Staithes has its yearly wakes on the Monday and Tuesday after Trinity Sunday.
Manors
In 1086 1 carucate 2 oxgangs of land in HINDERWELL were soke of the 'manor' of Hugh Earl of Chester at Loftus. (fn. 41) Lands thus appurtenant to Loftus usually descended to the overlordship of the Percys of Dunsley, but in 1314–15 Richard de Percy of Dunsley only held a mesne lordship here under the Percy overlord of the other part of Hinderwell. (fn. 42)
Another 4 carucates 6 oxgangs which had belonged to Norman before the Conquest were in 1086 in the hands of William de Percy, (fn. 43) and the manor was held of his descendant the Earl of Northumberland (fn. 44) in 1491. (fn. 45)
The early feudal returns for Hinderwell are clearly incomplete, but services and tenements here must have belonged to the family of Brus, as three branches of the heirs of the third Peter de Brus, who died in 1272, (fn. 46) held lands here which can be traced until the 17th century. Marmaduke de Thweng was returned as sole lord in 1316, (fn. 47) but his descendants the Thwengs and Lumleys of Kilton (fn. 48) only held tenements. (fn. 49)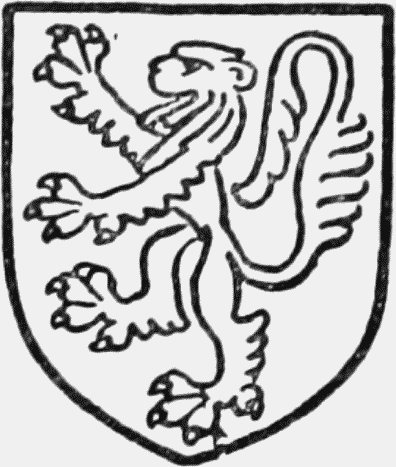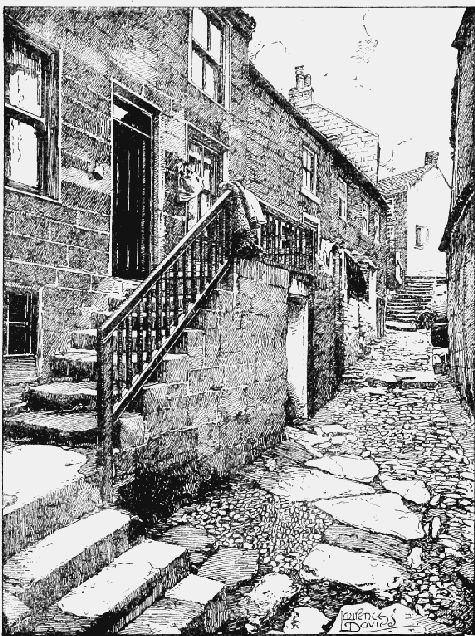 The Fauconbergs inherited the Brus lordship of Skelton (q.v.), and in 1425 lands here called the 'manor' were held of William Nevill afterwards Lord Fauconberg as of Skelton Castle. (fn. 50) Joan Countess of Kent and heir of the Fauconbergs (fn. 51) herself died seised of the manor, (fn. 52) and lands called a manor descended with the manor of Skelton until the 16th century, (fn. 53) and are no further to be traced. The Nevills, also, through Lucy wife of William Lord Latimer, heirs of the Brus fee, (fn. 54) held this 'manor' of the Fauconbergs (fn. 55) from 1383 to 1475. (fn. 56)
The Darcys of Knayth, lords of Whorlton (q.v.), however, connexions by marriage and sometimes coparceners with the heirs of Brus, were mesne lords (fn. 57) of what, in spite of the lack of records, seems to have been the actual manor.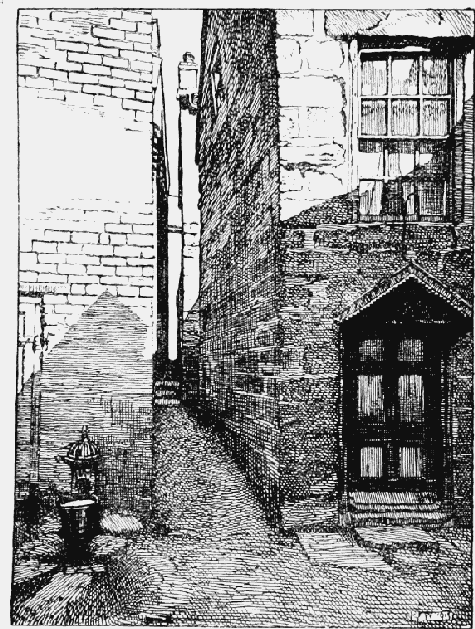 The Wirfaucs (fn. 58) must have been the earliest undertenants. The grant of half a carucate of land in Hinderwell from William Wirfauc, with consent of William his son, was confirmed to Whitby Abbey in the second half of the 12th century (fn. 59); William Wirfauc of Hinderwell sold Ugthorpe (fn. 60) (q.v.) to Guisborough Priory in 1202, and Osbert his son and heir in 1234–5 quitclaimed his right in the advowson of this church to Marmaduke de Thweng. (fn. 61) John Wirfauc, mentioned in 1281, (fn. 62) lived here from 1300 to 1316, (fn. 63) his lands being assessed at 5s. 11¾d. for the subsidy in 1301–2, (fn. 64) when the sole return for knights' fees in Hinderwell was that 4 carucates of land of the fee of Percy were held by free tenants. (fn. 65) Edmund de Mauley (fn. 66) died seised of the right of alternate presentation to the church and of 37s. 10d. rent of free tenants in or before 1314, holding the same of John Wirfauc. (fn. 67) Hinderwell was then included in the extent of Seaton Manor, and was perhaps manorially dependent on Seaton, but afterwards it descended as a separate manor with that of Seaton until 1857 or later. Sir Charles Mark Palmer, bart., of Grinkle Park, was already lord in 1872. He died in 1907, and it is now held by his widow Gertrude, Lady Palmer.
Although not stated to be appurtenant to Loftus in 1086 ROXBY (Rozebi, Roscebi, xi cent.; Roucebi, xii cent.; Rossby, Rouxby, Rokysby, Rowkesbie, Rokesby, xvi cent.; Rowsby, xvi-xvii cent.; Rousby, xvi-xix cent.) was in the fee of Arnold de Percy (fn. 68) in 1302–3. (fn. 69)
One carucate was land of the king in 1086 (fn. 70); 2 carucates were soke of Seaton (fn. 71) (q.v.) and 3 carucates formed a berewick of Borrowby. Borrowby and Roxby, held before the Conquest by Swen as one 'manor,' were held in 1086 by Niel Fossard of the Count of Mortain. (fn. 72) Robert son of Niel Fossard and William his son granted to Whitby Abbey 1 carucate of land here, (fn. 73) of which the abbey subenfeoffed Thurstan the steward of Acklam, (fn. 74) and succeeding lords of Acklam and Roxby, no doubt descendants of Thurstan, held lands here of Whitby Abbey. (fn. 75)
The 'heir of Marmaduke de Thweng' (fn. 76) was mesne lord of three parts of a knight's fee in Acklam and other places and Roxby in 1284–5. (fn. 77) Of this fee and Yarm Lucy de Thweng and her third husband, Bartholomew de Fanacourt, made a settlement in 1346, (fn. 78) and the mesne lordship followed the descent of Yarm (fn. 79) (q.v.).
Roger de Acklam, probably lord, granted to Hugh son of Patrick 14 acres of land here between the foot of the moor and the waterfall, except the wood of Roucegrive. (fn. 80) He died before 1230–1 leaving two daughters and heirs, Agnes who married Henry son of Ralph and died childless, and Joan who married Ingram de Boynton. (fn. 81) William, said to be son of Ingram, (fn. 82) was lord in 1284–5. (fn. 83) He married Alice daughter and heir of Ingram de Monceaux (fn. 84) and had a son and heir Ingram, (fn. 85) assessed for the subsidy in Roxby in 1301–2, (fn. 86) and lord of Roxby and Acklam from that date to 1316 (fn. 87) or later. His son, described as Walter de Boynton (fn. 88) 'of Acklam,' lord in 1325, (fn. 89) was succeeded by a son Thomas who made a settlement of the manor in 1340, (fn. 90) received a grant of free warren here in 1365 (fn. 91) and was succeeded by a son Thomas. (fn. 92) Henry son and heir of Thomas rose with the Percys in 1405 and was executed and attainted, (fn. 93) but as his widow Elizabeth had not maintenance for herself and six children or money to pay her husband's debts she was allowed to retain this manor for life. (fn. 94) On the death of Elizabeth it was seized by Henry V and was still in the hands of the Crown in 1425 when William, eldest surviving son of Henry Boynton, petitioned for its restoration. (fn. 95) Roger de Thornton, to whom it had probably been granted with Acklam, held the Boynton lands in 1428, (fn. 96) but they were ultimately restored to their old owners. William Boynton had a son and heir Thomas, father of Henry, who married one of the co-heirs of Barmston. (fn. 97) Henry left a son and heir, Thomas Boynton (fn. 98) 'of Roxby,' who died in 1523. (fn. 99) Matthew son and heir of Thomas (fn. 100) died seised of the reversion of the manor (on the death of his mother Cecily) in 1540 leaving a son and heir Thomas. (fn. 101) Cecily died in 1550–1 and was buried in Roxby chapel. (fn. 102) Thomas, with whom the family begin to be described as of Barmston, was knighted in 1578 (fn. 103) and died in January 1581–2 leaving a son and heir Francis. (fn. 104) Francis, knighted in 1603, (fn. 105) was succeeded in 1617 by his son Matthew, (fn. 106) knighted in May 1618 and created a baronet six days later. (fn. 107) Matthew took the Parliamentary side in the Civil War, assisted in the capture of Sir John Hotham, was governor of Scarborough Castle and colonel of a troop of horse. He died early in 1646–7 leaving a son and heir Francis. (fn. 108) His first wife Frances and widow Katharine are both buried at Roxby. (fn. 109) Francis made a settlement of the manor in 1649, (fn. 110) succeeded to the Griffith estates at Burton Agnes, and died in 1695. (fn. 111) His grandson and successor, Sir Griffith Boynton, son and heir of Lieut.-Col. William Boynton who died in 1689, died childless in 1731 and was succeeded by his cousin and heir Sir Francis, son and heir of the Rev. Henry Boynton, rector of Barmston, third son of the second baronet by his second wife. (fn. 112) Sir Francis appointed a gamekeeper for this manor in 1738 (fn. 113) and died in the following year leaving a son and heir Griffith, who appointed gamekeepers in 1740, 1741 and 1745 (fn. 114) and died in 1761. (fn. 115) His son and heir Griffith died in 1778 leaving a son and heir Griffith, who before his death in 1801 (fn. 116) sold this manor to John Turton of Edinburgh. (fn. 117) From this time the manor descended with the Turtons' manor of Upsall in South Kilvington parish (q.v.), and it is now in the possession of Mr. Edmund Russborough Turton of Upsall Castle.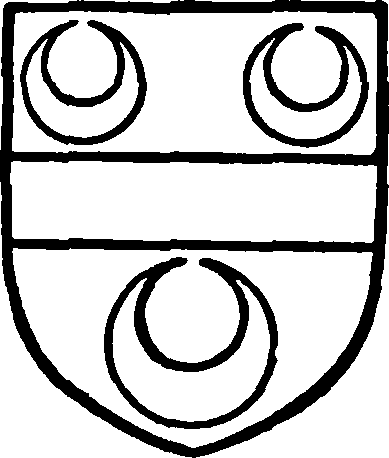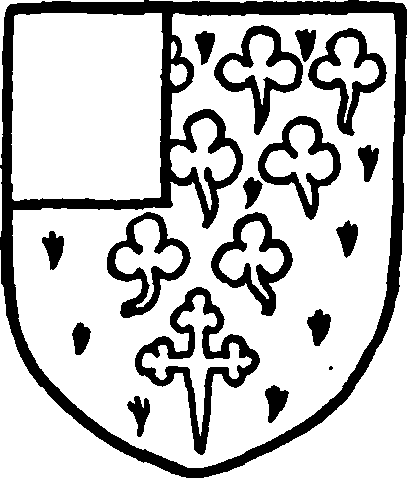 Of SEATON (Scetune, xi cent.; Sethuna, Setton, Saiton, xii cent.; Seton, xii-xviii cent.; Seyton, Ceton, xiii cent.; Setun, xiv cent.; Stokton, 1428; Seaton, xvii cent.) Arnold de Percy was overlord in 1302–3, (fn. 118) but the Percy fee here, as at Roxby, seems to be no further mentioned.
Three carucates of land, held before the Conquest by Uctred as a 'manor,' were in the hands of Richard de Surdeval, tenant under the Count of Mortain, in 1086. (fn. 119) The Surdeval fee had passed to the family of Brus by 1272 (fn. 120) and descended to Lucy de Thweng (fn. 121) and her descendants the Darcys, (fn. 122) the manor being held of their manor of Whorlton (q.v.) in 1401. (fn. 123) In 1450 (fn. 124) and later it is said to be held of the Crown in chief.
The under-tenants were a family called Seaton whose identity with the ancestors of the great Scottish family of Seton of Seton in East Lothian has been suggested. (fn. 125) Benedict, Abbot of Whitby, who resigned in 1148, (fn. 126) granted to Osbert de Seaton in fee half a carucate in Hinderwell given by William de Wirfauc to Whitby Abbey. (fn. 127) Ivo de Seaton was fined 100s. for forest offences in Yorkshire in 1175–6 (fn. 128) and 1 mark for robbing a Norwegian ship wrecked on this coast in 1179–80 (fn. 129); he was probably the Ivo son of Adam de Seaton who granted the manor of Castle Eden in Cumberland to Guisborough Priory. (fn. 130) Robert son of Sir Ivo de Seaton held lands in Hinderwell parish. (fn. 131) Adam de Seaton was lord of this place in 1246 (fn. 132) and 1272 (fn. 133); and 18d. was paid to the king's bailiff in 1284–5 as fine for the lands in Hinderwell of the heir of Robert de Seaton, (fn. 134) perhaps another Adam, for in 1287–8 the escheator was ordered to seize all tenements of the Adam de Seaton who held of the heir of Robert de Thweng. (fn. 135) A John de Seaton followed and was probably the knight of Robert de Brus of Annandale who was indicted for forest offences in Cumberland in 1285, (fn. 136) and the John de Seaton who granted the vills of Gamblesby and Unthank in Cumberland to Robert de Brus and Christine his wife, who died childless, and their issue with reversion to himself. (fn. 137) This John died seised of the manor of Seaton in Hinderwell parish and lands in Cumberland in or before 1298, (fn. 138) and in 1299 Christopher his son and heir did homage for his father's lands. (fn. 139) Christopher was serving with Edward I against Robert de Brus in 1303–4, (fn. 140) but in 1306 was hanged for having taken Robert's side. (fn. 141)
In April 1306 Edward I granted Christopher's lands in Seaton to Edmund de Mauley in fee for his good service, (fn. 142) and in the same year he received a grant of free warren here. (fn. 143) Edmund died seised at Scriven in or before 1314, when the fourth Peter de Mauley was his heir. (fn. 144) From this time the manor has descended with the Mauleys' manor of Mulgrave (fn. 145) (q.v.).
Churches
The church of ST. HILDA is in plan a plain rectangle, 67 ft. 6 in. by 28 ft. 6 in., with an embattled tower at the west end forming a porch, 11 ft. 3 in. by 9 ft. 6 in., all these measurements being internal. There is also a small vestry on the north side of the tower.
The building dates from 1773, but the tower was rebuilt in 1817, and replaces an older structure apparently of late 12th-century date, or at any rate incorporating some work of that period. (fn. 146) The church was restored in 1895, but is of no architectural interest. It is constructed of wrought stone with quoins at the angles and is lighted by six square-headed windows on each side, and at the east end is a window of three lights of 'Venetian' type now built up and treated internally as an altar-piece. This window, the middle light of which has a semicircular head, is quite plain outside, but internally has an entablature over the side lights carried on Tuscan pilasters, and a keyed architrave to the middle opening. The north and south windows, which were of the usual plain 18thcentury type, were gothicized in 1895 and now have perpendicular tracery in the heads.
The roof is eaved and has been re-slated and the east gable is quite plain. (fn. 147) There is a gallery at the west end erected in 1818, now containing the organ. The font, pulpit, and all the internal fittings are modern. The tower, which contains the gallery staircase, has round-headed belfry windows and south doorway. There are two bells dating from 1792.
The plate includes a mediaeval chalice and paten of great interest. They are both apparently of late 15th-century date, c. 1490, and the chalice is of parcel-gilt. It has a deep bowl and hexagonal stem and foot. The gilt portions are the inside and rim of the bowl, the knop, and the front compartment of the foot. In this latter is engraved a crucifix with attendant figures of St. Mary and St. John. The chalice is 6¼ in. high. The paten is a thin plain saucer-shaped plate with a plain rim. In the centre is the Agnus Dei, with growing grass and flowers. There are slight traces of gilding on the paten, the diameter of which is 6¼ in. The plate also includes a cup of 1777, without inscription, and a pewter flagon. (fn. 148)
The registers begin in 1601.
The church of ST. NICHOLAS at Roxby consists of chancel, nave, and small west tower containing two bells, and was largely rebuilt in 1818, though portions of the north wall are of 17th-century date. The only object of antiquarian interest is a brass in the floor of the chancel in memory of Thomas Boynton, with full length figure in armour and four shields, with the arms of Boynton in the corners. The inscription, which is in Gothic characters, reads, 'Pray for the soule of Thom's Boynton of Roysby, Esquier who caused this chyrche fyrst to be halowd and was ye first corsse that was beryed in yt and deceased the xxix day of marche the yer of Or Lord God Ml. Vc. and xxiij on whose soule Jhu haue mercy. Amen.' (fn. 149) No portion of the existing building is as old as Thomas Boynton's church. There is a mural monument to Frances Lady Boynton (d. 1634) and a stone in the floor to Katherine Lady Ingram, daughter of Thomas Lord Fairfax (d. 1666). Graves, writing about ten years before the rebuilding of 1818, mentions some armorial glass in the east window, (fn. 150) but this has disappeared.
In 1894 the church was closed by order of the archbishop on account of the lack of population and the dilapidated state of the building. It was, however, reroofed and put into good structural repair in 1909. It is still disused.
The plate consists of a cup of 1570, made by Robert Beckwith of York, and a pewter plate and flagon. (fn. 151)
Advowson
The advowson of Hinderwell Church descended in moieties from the 13th to the 17th century. Osbert Wirfauc in 1234–5 quitclaimed to Marmaduke de Thweng his right in the advowson, (fn. 152) and in 1246 Adam de Seaton granted the next presentation to Robert de Thweng, arranging that he and Robert and their respective heirs should henceforth present alternately. (fn. 153) The Thweng moiety descended to the Lumleys of Kilton, (fn. 154) who held it until the 17th century. (fn. 155)
The second moiety descended with the manor of Seaton (q.v.) until some date between 1609 (fn. 156) and 1634, when the whole advowson was purchased by the Rev. Philip Wheath (fn. 157) from Lord Lumley and Ralph Salvin. (fn. 158) Philip died seised in 1633, leaving a son and heir Joseph, who was succeeded by his son Philip. (fn. 159) In 1666–7 Robert Crompton and Anne his wife, perhaps Anne daughter of Philip Wheath, (fn. 160) in right of Anne conveyed the advowson to Thomas Strickland and his heirs and Walter Crompton, (fn. 161) and in 1670 William Salvin quitclaimed it to Robert Crompton and his heirs. (fn. 162) The archbishop presented by lapse in 1714, the king in 1747, Boynton Langley in 1763, the archbishop in 1781, Montague Lind in 1790, and Dame Mary Boynton in 1793. (fn. 163) The archbishop was said to be patron in 1817, (fn. 164) Mary Lady Boynton in 1822. (fn. 165) Thomas Smith presented 1823–41, (fn. 166) Robert Barry 1851–74, (fn. 167) the Duke of Portland 1875–85, John Corner 1886–98, the Rev. A. E. Corner 1899–1901, and since then the present patron, the Rev. Harry Spencer Moore. (fn. 168)
Richard Osbaldeston, successively Bishop of Carlisle and London, was instituted rector in 1715. (fn. 169)
Seaton Church is not heard of after 1086.
The chaplain of Roxby is mentioned in 1301–2, (fn. 170) but a mention has already been made of the record that Thomas Boynton, who died in 1523, caused this church to be hallowed. (fn. 171) His younger brother Martin bequeathed 40s. in 1518 to the use of Roxby chapel. (fn. 172) The living is a chapelry annexed to Hinderwell.
The old National school at Staithes is licensed for worship and is served by the rector of Hinderwell.
Charities
In 1780 Nicholas Howlet, by will, left £50, the interest to be given to the poorest inhabitants of the several townships, in respect of which an annuity of 40s. was by Samuel Howlet, the testator's brother, secured by deed dated 15 January 1782 on a parcel of land in the parish of Kirkby-in-Cleveland. The charity is still administered. There was at one time a lapse owing to difficulty in identifying the land on which the annuity is secured, but the present rector cleared up the matter and all payments, including arrears, have been made.
In 1824 the Rev. William Smith, by will, left £102 10s. 2d. consols (with the official trustees) for the relief in December of poor attending divine service. The dividend, amounting to £2 11s., is in accordance with trusts distributed in money among eight recipients.
St. Hilda's almshouses, consisting of six cottages, were the gift of the late Mr. John Corner.