The Court of Chivalry 1634-1640.
This free content was Born digital and sponsored by AHRC and University of Birmingham. CC-NC-BY.
515 PETT V MARTIN
Peter Pett of Ratcliff, co. Middlesex, master shipwright, gent v Roger Martin of Limehouse, co. Middlesex, sea captain and William Fishmore of Stepney, purser
December 1639 - February 1640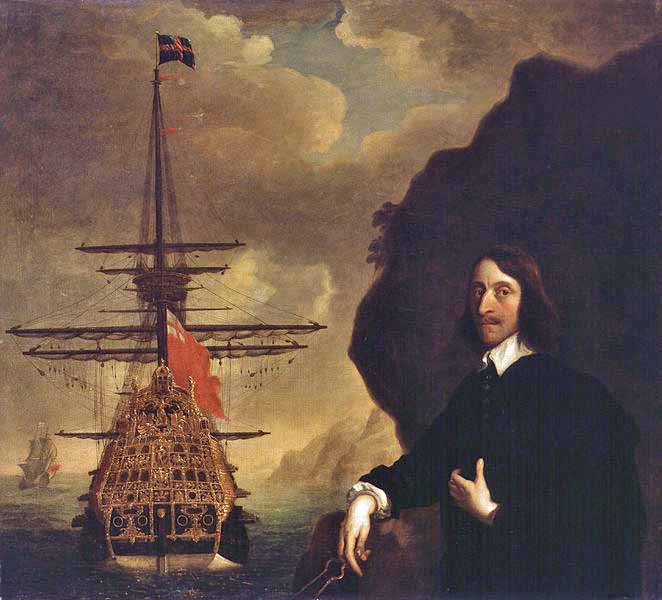 Abstract
Pett, master shipwright of the king's navy, complained that Martin, abetted by Fishmore, had called him 'a base cheating fellowe', in November 1639 not far from his house on the highway at Ratcliff, Middlesex. When Pett reprimanded him, Martin replied'he cared not, he had pulled a better man out of his coach then your petitioner is'; and Fishmore swore, 'Gods wounds' that Pett had cheated Martin. Pett supported his petition with an affidavit signed by two bystanders, and entered bond to prosecute the cause on 9 December 1639. There were proceedings in February 1640, but nothing further survives.
Initial proceedings
2/81, Petition to Arundel
'The humble peticion of Peter Pett, Master Shipwright of his Majestie's Navy Royall.
Your petitioner, and his predecessors, have served his Majestie and his progenitors for divers generations as master shipwrights, and performed there duty in that vocation with integrity, honesty and good sufficiency, and are gent of name and of armes.
Your petitioner is at this time imployed by his Majestie for the building a new royall ship of London, next the Prince Royall and Soveraigne, and his Majesty hath committed the care thereof unto your petitioner.
So it is, may it please your lordship, that one Roger Martin, a sea captaine, to disgrace and disparage your petitioner, did combine with one William Fishmore, lately his purser. And in the king's highway at Ratcliffe, not far from your petitioner's habitacon, in November last, and in the hearing of divers people of good credit, did charge your petitioner to be a base, cheating fellow, reutterating those words very often. And, being tould that your petitioner would take a course against him for these abuses, he replyed that he cared not, he had pulled a better man out of his coach then your petitioner is, And William Fishmore swore God's wounds, that your petitioner had cheated Roger Martin.'
Petitioned that Martin and Fishmore be brought to answer.
Maltravers granted process on 19 December 1639.
2/83, Plaintiff's bond
9 December 1639
Bound to appear 'in the Court in the painted Chamber within the Pallace of Westminster'.
Signed by Peter Pett.
Sealed, subscribed and delivered in the presence of [left blank].
2/82, Affidavits of Edward Fox and Elizabeth Barwick
'Edward Fox of Wapping in the parish of Whitechapel in the county of Middlesex, vintner, aged forty years and upward, maketh oath, that upon Satterday the sixteenth day of November last, Roger Martin of Lymehouse in the parish of Stebunheath in the said county of Middlesex, captaine in sea service, did, in the hearing of [Fox] and others disgrace and reproache Mr Peter Pett of Ratcliffe in the parish of Stebunheath, his Majestie's Master Shipwright saying that he was a base cheating fellowe and had cheated him of his goods. And if he could cheate the king as well as he had done him he would make my Lord Admirall acquainted therewith. And, using other vaunting speeches, said he had pulled a better man out of his coach then Mr Pett. And these words he did repeat in very opprobrious manner in the highe way att Ratcliffe in the hearing of divers passengers. And Captaine Martin's purser, then present, swore, Gods wounds, twas through Peter Petts meanes his master was cheated of his goods.
3o Decemb 1639
Sworn before Robt. Aylew
Elizabeth Barwick of Stebunheath aged fortie and eight yeares and upwards maketh oath that she was present when the words were spoken abovementioned, and they are the very same that Captaine Martin did speake. And his purser swore, Gods wounds, that Peter Pett was the cause that Captaine Martin was cheated of his goods.
3o Decemb 1639
Sworn before Robt. Aylew'.
Summary of proceedings
Dr Duck was counsel and there were proceedings before Lord Maltravers on 4 February 1640.
Notes
On 14 August 1629, Peter Pett, shipwright, was appointed as one of the king's master shipwrights for life with a fee of 20d per day. He also acquired a grant of livery in November 1637. A Peter Pett of Chatham, co. Kent, esq, was a justice of the peace in 1663.
J. Broadway, R. Cust and S. K. Roberts (eds.), A Calendar of the Docquets of Lord Keeper Coventry, 1625-40 (List and Index Society, special series, 34-35, 2004), part 1, p. 175; part 2, p. 345; G. J. Armytage (ed.), The Visitation of Kent begun in 1663 and finished in 1668 (Publications of the Harleian Society, 54, 1906), p. 132.
Documents
Initial proceedings

Petition to Arundel: 2/81 (19 Dec 1639)
Plaintiff's bond: 2/83 (9 Dec 1639)
Affidavits: 2/82 (3 Dec 1639)

Proceedings

Proceedings before Maltravers: 8/31 (4 Feb 1640)
People mentioned in the case
Aylew, Robert
Barwick, Elizabeth
Duck, Arthur, lawyer
Fox, Edward, vintner
Fishmore, William, purser
Howard, Henry, baron Maltravers
Howard, Thomas, earl of Arundel and Surrey
Martin, Roger, sea captain
Percy, Algernon, earl of Northumberland [Lord Admiral]
Pett, Peter, gent
Stuart, Charles I, king
Places mentioned in the case
Middlesex

Limehouse
Ratcliff
Stepney
Wapping
Westminster
Whitechapel
Topics of the case
allegation of cheating
blasphemy
comparison
denial of gentility