The Court of Chivalry 1634-1640.
This free content was Born digital and sponsored by AHRC and University of Birmingham. CC-NC-BY.
562 ROBARTES V BEARSEY
John Robartes, 2nd Baron Robartes of Truro, co. Cornwall v William Bearsey of Lanlivery and Lostwithiel, co. Cornwall
March - May 1636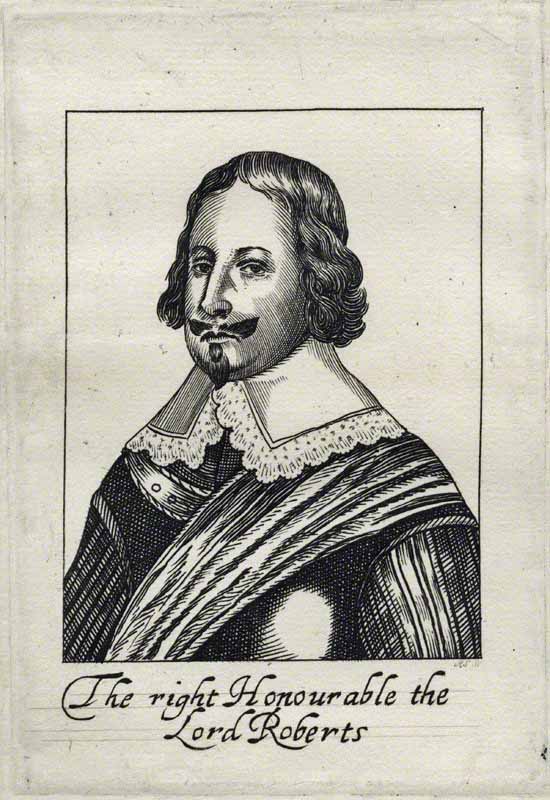 Abstract
This cause was connected with Lord Robartes's prosecution of John Samuell the younger [see cause 563]. Robartes had initially intended to prosecute Bearsey along with Samuel and the two were mentioned together in an initial proceeding in March 1636; but, for reasons which are unclear, the case against Bearsey was dropped.
Initial proceedings
3/11, Note
'The L. Roberts plaintiff
Will Bersey of the parishes of Llanlivery and Lostwithiell in Com Cornwal
The L. Roberts plaintiff
John Samuel Junior [of the same parishes]
John Lo: Roberts Baron of Truro in Com Cornwal
Wm Bearsey et John Samuell junior [of the parishes of ] Llanlivery [and] Lostwithiell in [the aforementioned county]
By Dr Ducks warrant 7 Marti 1636'.
Summary of proceedings
On 7 May 1636 Bearsey was attached to appear and respond in this cause when next stipulated.
Notes
John Robartes, 2nd Baron Robartes of Truro was the son of Richard Robartes, 1st Baron Robartes of Truro and Frances, daughter of John Hender of Boscastle, co. Cornwall. He became a close associate of the earl of Essex and a parliamentarian commander in the civil war until obliged to resign by the Self-Denying Ordinance in April 1645. Active in the Convention Parliament of 1640, in 1663 he was appointed commissioner for executing the office of Earl Marshal, and temporarily served as Speaker of the House of Lords. In 1679 he was created Viscount Bodmin and Earl of Radnor. John, Lord Robartes was mentioned as married to Lucy, daughter of the earl of Warwick in the 1620 Visitation of Cornwall.
A. Duffin, 'John Robartes, 1st earl of Radnor', Oxford DNB (Oxford, 2004); G. E. Cokayne, Complete Peerage (London, 1949), vol. 11, p. 36; J. L. Vivian and H. H. Drake (eds.), The Visitation of Cornwall in the year 1620 (Publications of the Harleian Society, 9, 1874), pp. 186.
Documents
Initial proceedings
Proceedings

Undated proceedings: College of Arms MS. 'Court of Chivalry' (act book, 1636-8) [pressmark R.R. 68C] (hereafter 68C), fos. 64r-67r (c. Apr 1636)
Proceedings before Arundel: 68C, fos. 89r-100r (May 1636)
Proceedings before Maltravers: 68C, fos. 74r-83v (7 May 1636)
Proceedings before Sir Henry Marten: 68C, fos. 84r-88v (9 May 1636)
People mentioned in the case
Bearsey, William (also Bersey)
Duck, Arthur, lawyer
Essex, Robert, earl of Essex
Hender, Frances
Hender, John
Howard, Henry, baron Maltravers
Howard, Thomas, earl of Arundel and Surrey
Marten, Henry, knight
Rich, Lucy
Rich, Robert, earl of Warwick
Robartes, Frances, lady Robartes (also Roberts)
Robartes, John, baron Robartes (also Roberts)
Robartes, Lucy, lady Robartes (also Roberts)
Robartes, Richard, baron Robartes (also Roberts)
Samuell, John the younger, gent (also Samuel)
Places mentioned in the case
Cornwall

Bodmin
Boscastle
Lanlivery
Lostwithiel
Topics of the case
civil war
parliamentarian