The Court of Chivalry 1634-1640.
This free content was Born digital and sponsored by AHRC and University of Birmingham. CC-NC-BY.
649 TREAVOR V MEDCALFE
Arthur Treavor, of the Middle Temple, esq, Councellor at Law v Christopher Medcalfe of Stepney, co. Middlesex, gent
May 1640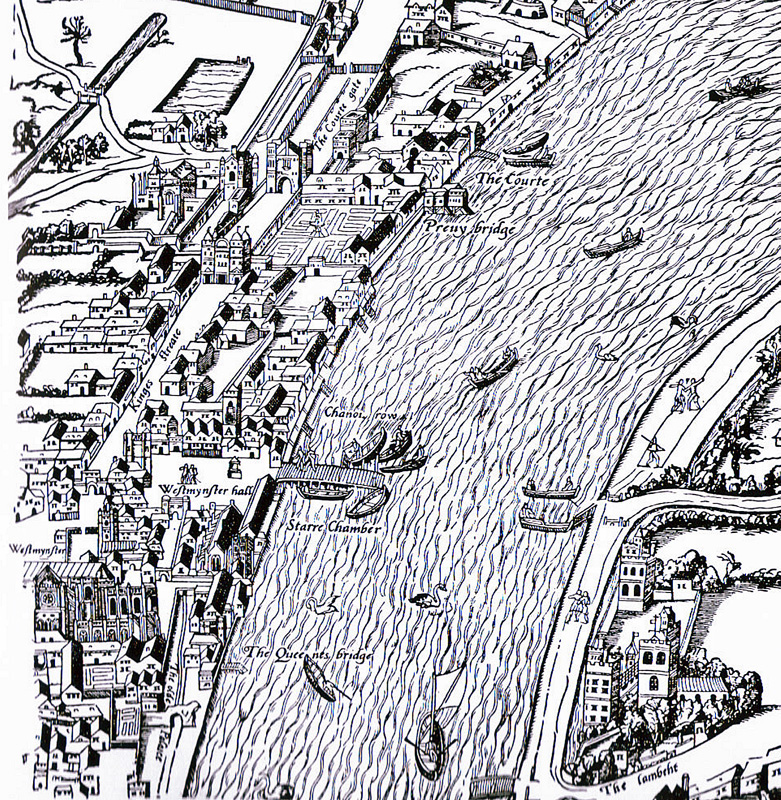 Abstract
Treavor, a counsellor at law, complained that Medcalfe called him 'a base lyeing fellow' on 13 May 1640 in Westminster Hall, and willed 'one Mr Buckley who was then present to tell your petitioner so much'. When Buckley told Treavor of the insult, Medcalfe confronted them and gave Treavor the lie. Process was granted on 15 May 1640 and both parties entered bonds; but no further proceedings survive.
Initial proceedings
5/38, Plaintiff's bond
6 May 1640
Bound to 'appear in the court in Arundel house scituate in the Strand in the County of Middlesex'.
Signed by Arthur Trevor.
Sealed signed and delivered in the presence of Richard Meade, notary public.
5/37, Petition
'Your petitioner is qualified as above and descended of an ancient family bearing armes. Christopher Medcalfe, on the thirteenth day of May 1640, in Westminster Hall did much abuse your petitioner and amongst other speeches said your petitioner was a lyeing fellow and a base lyeing fellow, and willed one Mr Buckley who was then present to tell your petitioner so much. And Mr Buckley presently afterwards telling your petitioner what Medcalfe had sayd, and thereupon your petitioner walking along with the same Mr Buckley, Medcalfe came to the petitioner and told your petitioner he lyed and used divers other provoking speeches to your petitioner, provoking him to strike Medcalfe.'
Petitioned that Medcalfe be brought to answer.
Maltravers granted process, 15 May 1640.
5/46, Defendant's bond
21 May 1640
To 'appear in the court in the Painted Chamber within the Pallace of Westminster'.
Signed by Christopher Metcalfe.
Sealed, subscribed and delivered in the presence of John Watson.
Notes
Arthur Treavor does not appear among the admissions to the Middle Temple, but one Christopher Metcalfe, surveyor of customs, married Hanna, third daughter of Edward Bennet of London.
G. J. Armytage (ed.), Middlesex Pedigrees (Publications of the Harleian Society, 65, 1914), p. 179.
Documents
Initial proceedings

Plaintiff's bond: 5/38 (6 May 1640)
Petition: 5/37 (15 May 1640)
Defendant's bond: 5/46 (21 May 1640)
People mentioned in the case
Bennet, Edward
Bennet, Hanna
Buckley, Mr
Howard, Henry, baron Maltravers
Meade, Richard, notary public
Medcalfe, Christopher, gent
Medcalfe, Hanna
Treavor, Arthur, esq
Watson, John
Places mentioned in the case
London
Middlesex

S Arundel House
Strand
Stepney
Westminster
Topics of the case
denial of gentility
giving the lie
inns of court
royalist