The Court of Chivalry 1634-1640.
This free content was Born digital and sponsored by AHRC and University of Birmingham. CC-NC-BY.
71 BROOKE V GUTCH
Thomas Brooke of Glastonbury, co. Somerset, gent v Clement Gutch the younger of the same, mercer
May - July 1640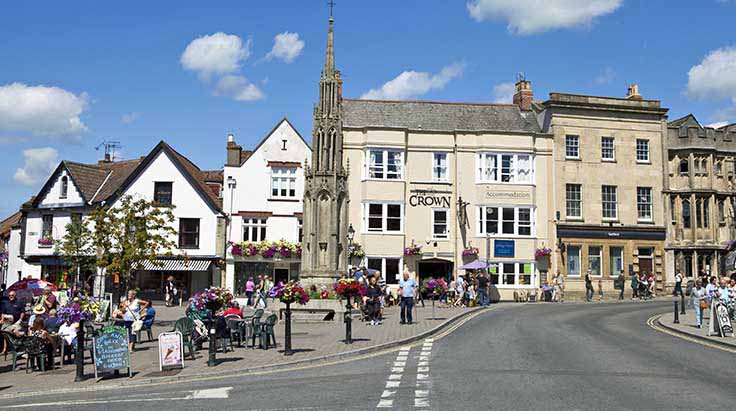 Abstract
Brooke accused Gutch, a mercer, and William Brodripp, an alehouse keeper, of having, on 16 March 1640 in Glastonbury, scornfully questioned his gentility, saying that 'his two daughters were no gentlewomen and that he was no more a gentleman then one Stephen Baker...who was a bastard and an almesman.' Process was granted on 2 May 1640 and by 6 July Brooke had won his case. On 22 July 1640, at the Somerset assizes at Chard, Gutch performed his submission before Sir Francis Crawley, judge, promising forthwith 'to behave with all due observance and respect towards Captayne Brooke and all other the gentry of this kingdome'. [See also cause 70].
Initial proceedings
5/28, Petition
'Your petitoner is a gentleman discended of an ancient family and hath right to beare armes, and hath been for these 30 years last Captaine of a trayned band of soldiers. Yet of late he hath been much abused by the disgracefull provoking language of one Clement Gutch and William Brodrip of the parish of Glastonbury who in a very scornfull manner openly said that your petitioner was no gentleman, and that they would prove it, and that one Stephen Baker (who is a bastard and a poore fellow) was or is as good a gentleman as your petitioner, with such other like abusive and provoking speeches.'
Prayed that Gutch and Brodrip be brought to answer.
Maltravers grants process, 2 May 1640.
5/27, Plaintiff's bond
11 May 1640
Bound to 'appear in the court in the painted chamber in the Palace of Westminster'.
Signed by Arthur Brooke of Glastonbury, co Somerset, who was acting for Thomas Brooke.
Sealed signed and delivered in the presence of John Watson.
17/6g, Libel
1. Brooke had been a captain of a trained band in Glastonbury for 35 years, and his family had been ancient gentry for up to 300 years, and was descended from the family of the Lords Cobham and John Brooke, a judge of the western circuit during the reign of Henry VIII, and Hugh Brooke, the third natural and lawful son of Edward, Lord Cobham. Gutch was a mercer descended from a plebeian family.
2. Around 16 March 1640 in the town of Glastonbury in the presence of several gentlemen, Gutch said 'that I was noe gentleman, and my daughters were noe gentlewoemen, and I was noe more a gentleman than Stephen Baker then present.'
3. Stephen Baker had been in the town for 10 or 20 years.
4. These were words provocative of a duel.
No date marked but filed under second session, Trinity term, 15 June 1640.
Signed by Arthur Duck.
Submission
4/41, Submission
Gutch was to perform his submission between 1 and 3pm on Wednesday 22 July 1640 before the Judge of the Assizes at Chard, there to 'stand bareheaded' and, 'with an audible voice', say 'Whereas I Clement Gutch stand convict... to have much abused in words Captain Thomas Brooke of Glastonbury, aforesaid and in particular to have sayd that Thomas Brooke was no gentleman and that his two daughters were no gentlewomen and that he was no more a gentleman then one Stephen Baker, then present, who was a bastard and an almesman, I do hereby humbly acknowledge that I am heartily sorry for those my rash and scandalous speeches and that I did Captain Thomas Brooke great wronge by uttering of the same and that the sentence of the Court Military against me is just and honourable. And I do hereby further pray the pardon and forgiveness of Captain Thomas Brooke whom I do acknowledge to be a worthie gentleman and do promise for the future to behave myself with all due observance and respect towards Captayne Brooke and all other the gentry of this kingdome.
6 July 1640
Let this submission be made accordingly'.
Signed by Lord Maltravers and Clement Gutch.
[Overleaf]:
'This submission being performed in manner aforesaid Clement Gutch is to subscribe his name thereto and to desire the Clarke of the Assizes to testify his performance thereof by subscribing his name; and then to return these present in the Court Military the first courte day of Michaelmas terme next ensuing'.
Signed by William Lewin, LL.D, registrar.
4/41, Certificate of submission
'The within named Clement Gutch did make his submission on Wednesday the xxii day of July 1640 between the hours of one and three of the clock in the afternoon of the same day openly in court before Sir Francis Crawley knight, the judge then sitting for the Gaole delivery, according as is prescribed by the order within specified'.
Signed by Francis Skenton, clerk of the assizes.
4/42, Submission
Copy of submission in 4/41.
Notes
The arms and pedigree of Thomas Brooke of Glastonbury Abbey appeared in the Somerset Visitation of 1623. He was married to Rebecca, daughter of John Wike of Minehead.
F. T. Colby (ed.), The Visitation of the County of Somerset in the year 1623 (Publications of the Harleian Society, 11, 1876), p. 15.
Documents
Initial proceedings

Petition: 5/28 (2 May 1640)
Plaintiff's bond: 5/27 (11 May 1640)
Libel: 17/6g (15 Jun 1640)

Submission

Submission: 4/41 (6 Jul 1640)
Certificate of submission: 4/41 (22 Jul 1640)
Copy of submission: 4/42 (no date)
People mentioned in the case
Baker, Stephen
Brodripp, William, alehouse keeper (also Brodrip)
Brooke, Arthur
Brooke, Edward, baron Cobham
Brooke, Hugh
Brooke, John
Brooke, Rebecca
Brooke, Thomas, gent
Crawley, Francis, knight
Duck, Arthur, lawyer
Gutch, Clement, the younger, mercer
Howard, Henry, baron Maltravers
Lewin, William, registrar
Skenton, Francis, clerk of the assizes
Watson, John
Wike, John
Places mentioned in the case
Middlesex
Somerset

Chard
Glastonbury
Glastonbury Abbey
Minehead
Topics of the case
assizes
comparison
denial of gentility
insult before gentlemen
military officer
trained band