The Court of Chivalry 1634-1640.
This free content was Born digital and sponsored by AHRC and University of Birmingham. CC-NC-BY.
83 BULLOCK V BLACKHALL
Sir Edward Bullock of Faulkbourne, co. Essex, knt v William Blackhall
No date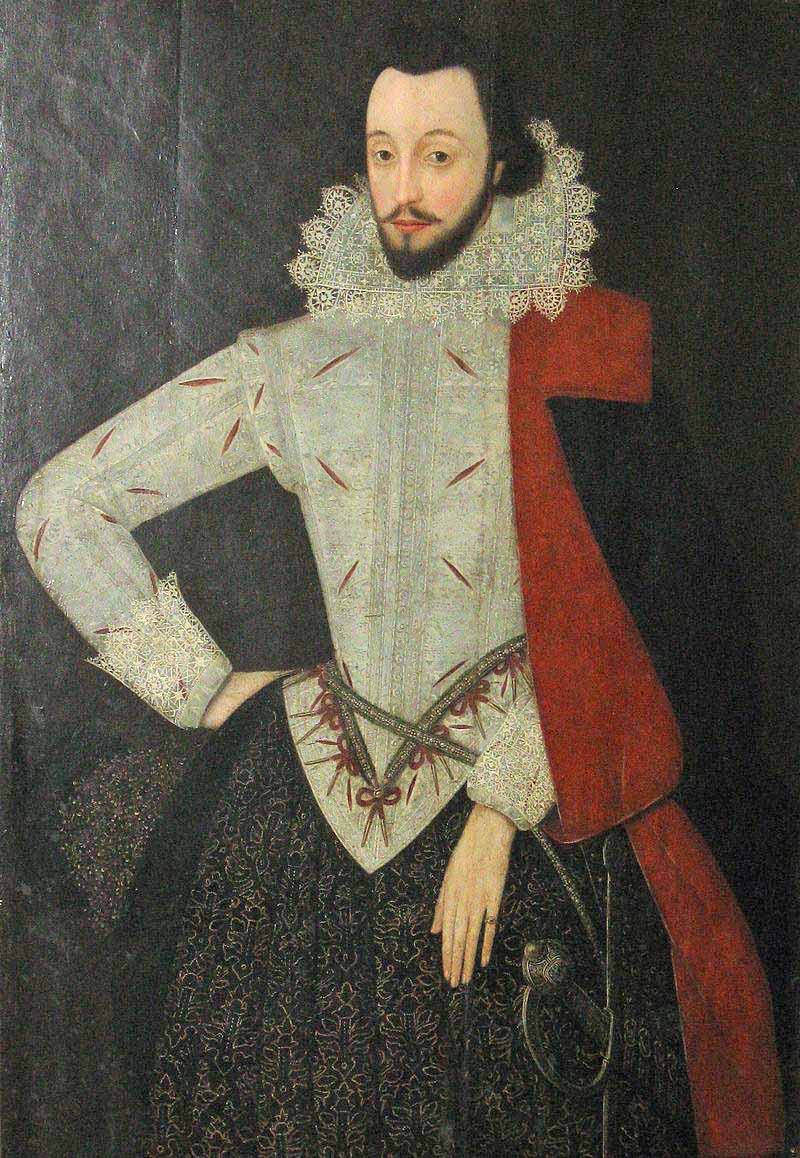 Abstract
In this undated action, Bullock complained that Blackhall had given him scandalous words. Blackhall, however, maintained that Bullock had prosecuted him out of malice, with an intent to gain his lands, and had 'vowed and protested not to leave him worth a groat'. He complained that of the arbiters appointed to settle the quarrel (Sir Henry Bedingfeild, Sir William de Gray and William Barnes, gent) de Gray and Barnes were kinsmen or friends of Sir Edward and had taken his side. He also maintained that the twelve witnesses ready to swear he did not speak the supposed words against Bullock had not been allowed to testify. Blackhall refused to submit himself to the Earl Marshal's verdict against him, for which he spent eight weeks in prison before confessing his fault and craving the Earl Marshal's pardon.
Submission
EM270, Defendant's petition
'Whereas it pleased your lordship the last terme to referre the matters in variance now depending between Sir Edward Bullock, knt., plaintiff and your petitioner, defendant, unto Sir Henry Benninfeild, Sir William de Gray, knights, and Mr William Barnes, Sir William de Gray being kinsman, and Mr Barnes being tenant and gossip to Sir Edward Bullock, and they are so commonly called, who have, upon the false affidavits of three men of unworthy condicon, made a certificate unto your honor against your petitioner, and taking the oathe of your petitioner, and his witnesses, saying that they had not power to administer an oath in your petitioner's behalf.
And your petitioner afterwards brought seaven of his witnesses to and fro to his greate costs and charges before Dr Hunt, being one of the Masters of Chanceries, and dwelling 50 myles distant to make affidavits upon oathe, whoe refused to take the same.
Nowe for that in this cause your petitioner hath undergone much injurie, and hath beine cruellie abused and beaten, even to the effusion of much of his blood; and hath twelve severall witnesses of good report and honest conversation that were present, who are upon oath ready and willing to make their severall affidavits, that your petitioner at the time and place the words are supposed to be spoken, never used anie disgracefull words at all against Sir Edward Bullock. And as the petitioner is able and hopeth to prove unto your good lordship that Sir Edward Bullock meerlie out of an imbred malice and rancor of spleene, grounded upon no just cause against the petitioner, hath vowed and protested not to leave him worth a groat. And Mr Barnes offered the petitioner that if he would sell his lands, either to Sir Edward Bullock or to him, he would make an end of all business, whereby it appears, that in all this unjust quarrel, the petitioner's lands is the onlie thinge that is aymed at.
He therefore humblie praieth and beseecheth your honor to be pleased to referr this matter anewe to some such three or two other indifferent men, as your honour shall think fitt, to be agreed upon to be nominated by Sir Edward Bullock of thone partie and your petitioner of thother partie; and that the affidavits of your petitioner's witnesses upon their severall oaths may be taken, and returned unto your Honor, whereby the truth of every thing may plainlie appear; and that thereupon your Honor would take such further order therein, as shall appertaine to justice; and equitie. And your petitioner (as in dutie most bound) shall and will daylie pray for your Honor's health, much increase of Honor and eternall happiness.'
No date.
No signatures.
EM271, Further defendant's petition
'That whereas your petitioner was heretofore willed by your Honor to submit himself to your Honor's censure, which he willfully and ignorantly refused, which he humbly confesseth was over rashly done, for which he hath for these 8 weeks past and still doth by your Honor's just command stand prisoner, he humbly confesseth his faulte, in not orderly submitting to your Honor's direccon; he is heartily sorry for the same, and hereby faithfully promiseth never to commit the like offence and humbly craves your Honor's mercie.'
No date.
Signed by William Blackhall [his mark]
Notes
Sir Edward Bullock of Faulkbourne Hall, co. Essex, knight, was the son of Edward Bullock of Wigborough, co. Essex (d.1596) and Joan, daughter of John Collen of High Laver, co. Essex, gent. Sir Edward married Elizabeth (c.1580-1644), daughter of Thomas Wyld of Glazeley Hall, co. Salop. His son, Edward Bullock of Pentney, co. Norfolk, matriculated at St John's College, Cambridge, in 1627.
W. C. Metcalfe (ed.), The Visitations of Essex, Part II (Publications of the Harleian Society, 14, 1879), p. 646; J. and J. A. Venn (eds.), Alumni Cantabrigienses from the earliest times to 1751 (Cambridge, 1922), vol. 1, p. 252.
Documents
Submission

Defendant's petition: EM270 (no date)
Further defendant's petition: EM271 (no date)
People mentioned in the case
Barnes, William, gent
Bedingfield, Henry, knight
Blackhall, William
Bullock, Edward, esq
Bullock, Edward, esq
Bullock, Edward, knight
Bullock, Elizabeth
Bullock, Joan
Collen, Joan
Collen, John, gent
de Gray, William, knight
Howard, Thomas, earl of Arundel and Surrey
Hunt, Dr, lawyer
Wyld, Elizabeth
Wyld, Thomas
Places mentioned in the case
Cambridgeshire

St John's College
University of Cambridge

Essex

Faulkbourne
High Laver
Wigborough

Norfolk
Salop / Shropshire
Topics of the case
arbitration
Court of Chancery
imprisonment