Pages 224-226
An Inventory of the Historical Monuments in Herefordshire, Volume 3, North West. Originally published by His Majesty's Stationery Office, London, 1934.
This free content was digitised by double rekeying and sponsored by English Heritage. All rights reserved.
STONE MOULDINGS IN HEREFORDSHIRE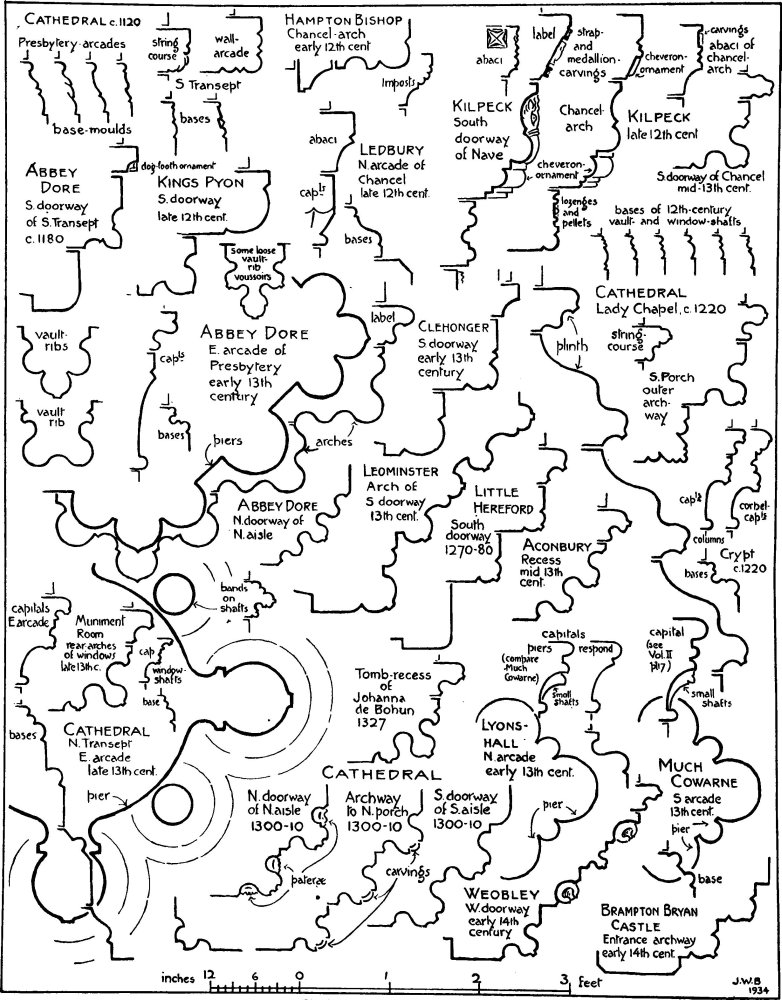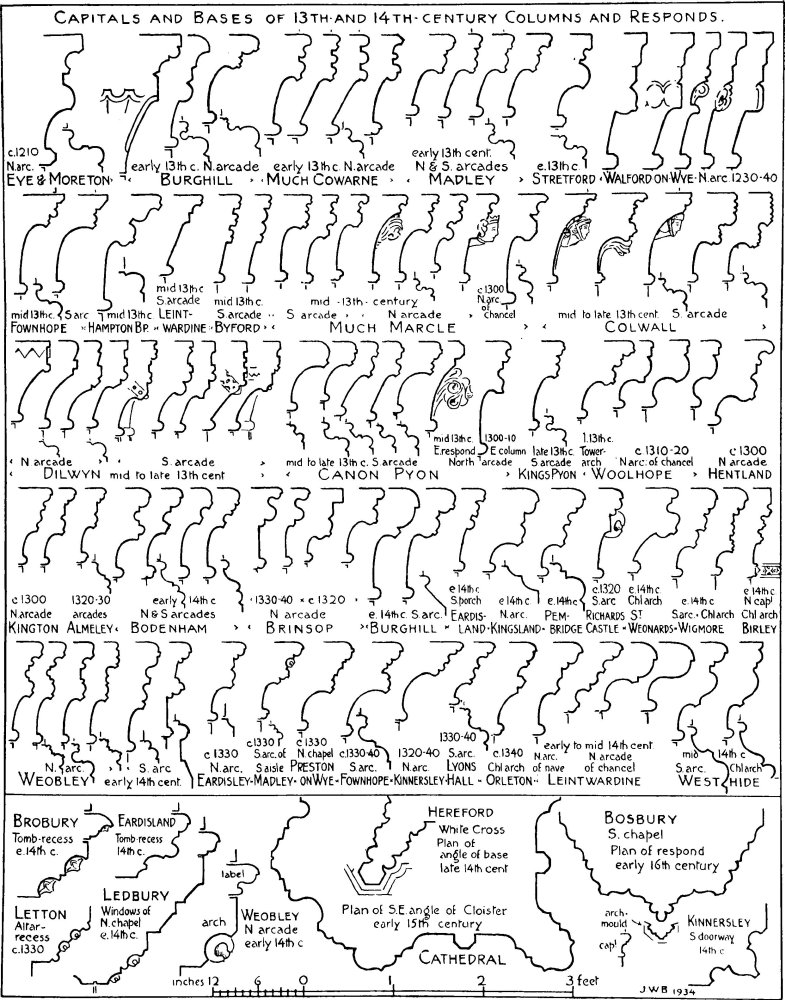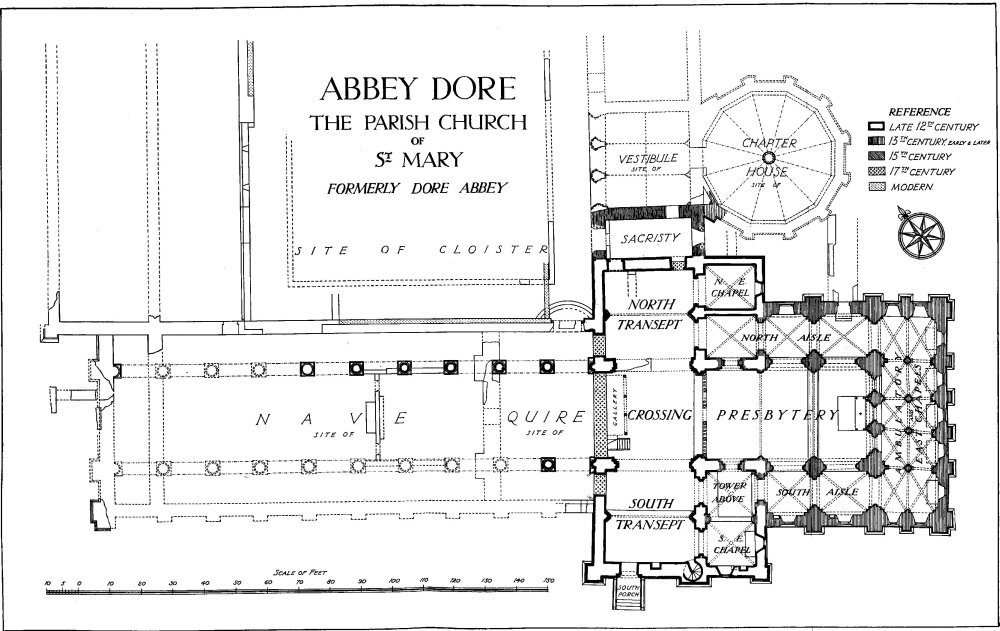 The sections illustrated are from parish churches unless otherwise named. The countymaintains a high standard of excellence in this branch of masons' work, especially in the 13th and 14th-century work. The 12th-century masons relied largely on surface ornament for their effects, but a few sections have been selected for comparison with the more subtile outlines of the later mouldings.
Abbey Dore and the Cathedral provide some of the best examples of the 13th and 14th centuries, but there is also a great profusion of interesting forms among the other buildings. The local sandstone, used practically everywhere, has always proved a good medium for mouldings and carvings although it is less fitted than fine limestone for the extreme undercutting or deep hollows to be found in other parts of the country.
An interesting feature in the capitals is the difference of contours which exist in many of the architectural units of a single period, some slight, as in the arcades at Weobley, others more marked, as at Colwall, etc.
Most of the piers or columns in arcades are of cylindrical or polygonal plan, but a few have attached or detached subsidiary shafts: the two illustrated, at Much Cowarne and Lyonshall Churches, are peculiar in this county for the way the capitals are treated above the shafts.
Records or inscriptions, from which examples can be closely dated, are rare. The Cathedral records provide a certain amount of information for the dating of that building, and Weobley is known to have been re-constructed in 1325, when the arcades, etc., must have been finished.
J. W. BLOE.