Pages 18-20
Survey of London: Volume 15, All Hallows, Barking-By-The-Tower, Pt II. Originally published by London County Council, London, 1934.
This free content was digitised by double rekeying and sponsored by English Heritage. All rights reserved.
VI.—MARK LANE (EAST SIDE)
(A) JOHN CROKE AND SIR WILLIAM DENHAM, KT.
In All Hallows Barking, Part I, reference is made to the property of Peter Blakeney on the east side of Mark Lane, in the 13th century, which apparently adjoined the parish of St. Olave's, in which he also had tenements. (fn. 1) The unsuccessful effort to charge these houses with the maintenance of a chantry in All Hallows Church is traced through the subsequent ownership of John of Cambridge and then of Godwin Turk. Two of the houses in St. Olave's were seized by Edward III and granted to the Abbey of St. Mary Graces. It seems certain from the boundaries that the house in Mark Lane is that described as granted by Henry IV to Matthew Swettenham, whose kinsman, James Swettenham (cousin and heir of Richard, Matthew's son), sold it in 1441 to John Croke, John Poutrell and others. (fn. 2) The house stood east of Mark Lane, south of a tenement of the Abbot and convent of St. Mary Graces by the Tower, north of a house of Alan Johnson and west of the garden formerly of Sir Robert Knollys, Kt. It is further described as in the parishes of All Hallows and St. Olave. John Croke leased the house in Mark Lane to Sir William Denham, Kt., for the upkeep of a chaplain in the parish church, which fact is learned from the Guildhall records, (fn. 3) and the same roll states that it was granted by Edward VI to Thomas Mildmay and Alice his wife. (fn. 4) The document is concerned with the grant by Mildmay, on trust, to Robert Spencer and Margaret his wife in 1556. The same year Spencer, described as citizen and clothworker, sells the property to Thomas Chamber, citizen and grocer, the great house being in the occupation of Spencer, and the two houses in St. Olave's being tenanted by John Cuthbert, draper, and Thomas Nogaye, gent. (fn. 5) In 1593 Philip Smythe, haberdasher, and Martha his wife were in possession and sold to (Sir) Henry Billingsley, Alderman. (fn. 6) The principal house was now divided into two, one part occupied by Smythe and the other by John and James Turner. In 1629 his grandson Henry Billingsley of Bromley, Herts, parted with the property to William Chislett, tallow chandler, the two tenants of the divided house being John Kipp and David Price. (fn. 7) The site is now covered by the Corn Exchange, first opened in 1747.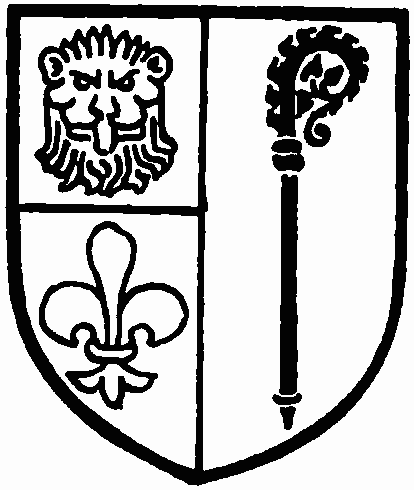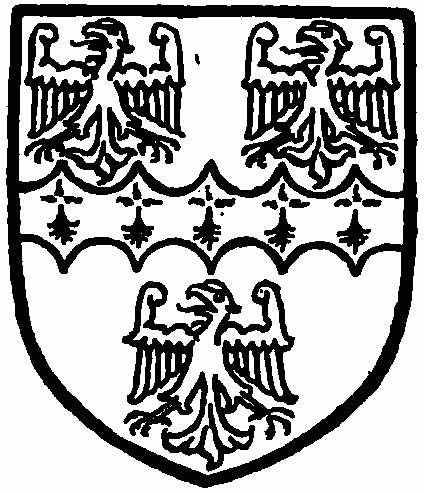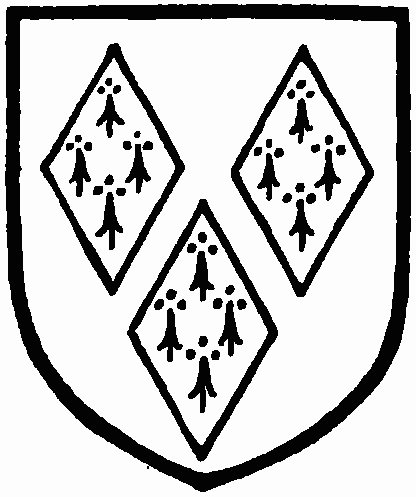 (B) HOUSE OF SIR HENRY COBHAM, KT.
The property south of Peter Blakeney is recorded as passing in 1313 from Matilda, widow of Salomon de Basynges, to John Priour and Benedict de la More. (fn. 8) South and east of this was a tenement of Cecilia, widow of Ralph de la More (father of Benedict). In 1386 Sir Robert Corbet, Kt., and Johanna his wife sold to Sir Thomas Ponyngs, Kt., a tenement which Henry Brisseley had granted to Sir Peter Scudamore (Escudmour), Kt., and Johanna, daughter of Henry. (fn. 9) Thomas Ponyngs, Lord St. John, sold the tenement in 1396 to Richard Myldenhale, (fn. 10) and the same year the latter parted with it to William Skrene, Thomas Tildesle, William Breton, draper, and Ralph Lubenham, draper. (fn. 11) That this is the same property as that of the de la Mores is clear from the northern boundary being given as Matthew Swettenham and the garden of Sir Robert Knollys. To the south was a tenement of William Ferrour. In 1423 we find the same property passing from William Sevenoke, John Thorlethorp, Alan Humbreston, clerk, and John Horold to Margery, widow of Robert Welton, (fn. 12) and in 1430 she granted it to John Bengeworth, chaplain. (fn. 13) The southern boundary was then John Bacon. The next transaction regarding this property is in 1456, when Alan Johnson, grocer, vests it in Thomas Burgoyne, Thomas Steell, William Corbet, Robert Langford and Robert Byllyngey, (fn. 14) evidently trustees, for in 1457 John Pygot, who was associated with Alan Johnson and Elena his wife and others in obtaining the property from Margery, widow of Robert Welton, makes it over to other trustees for the marriage settlement of Margery, daughter of Alan Johnson, whose husband was Thomas Cantelowe. (fn. 15) In 1544 the house is described as a capital messuage, and is in the possession of Henry Polstead, gentleman, and Alice his wife, who grant it to Richard Wygmore, mercer. To the north was now Sir William Denham and east the Dolphin in Seething Lane. (fn. 16) The latest reference is in 1585, when Thomas Smyth and Alice his wife grant the house with other property to William Haynes, his wife Alice and his sons William and Benedict. The "capital messuage" is then said to be in the occupation of Sir Henry (Brooke) Cobham, Kt. (fn. 17)
(C) THE HOUSE OF JOHN BACON
The property referred to above as of Cecilia de la More in 1313 seems to have devolved on John Priour, alderman, for in 1354 a portion given by him to his daughter Elizabeth was sold by Thomas Gardener of Chedistane, Suffolk, and his wife Elizabeth, to John de Glaston, rector of Weston in Rutland, and Walter Flechewyk, rector of St. George, London. (fn. 18) The latter sell in 1359 to William Malwayne and Johanna his wife. (fn. 19) In 1396 William Ferrour is in occupation from the evidence of the boundaries of the northern property. In 1410 Peter Codoun of Dunwyche and Margaret his wife quitclaim to John Skeet and Johanna his wife, the north and south boundaries being given as Lubenham (formerly Ponyngs) and Henry Somer (formerly Robert Kestene) respectively. (fn. 20) The following year Henry Rede, armourer, and his wife Katherine, daughter of Johanna, the daughter of John Priour, vest in Thomas Occle, Wm. Sevenoke and other trustees, (fn. 21) who sell in the same year to John Bacon, Nicholas Wotton, Richard Wynter and John Self. (fn. 22) It may be noted that the name of Rede appears as one of the eastern bounds of the Lubenham (later Alan Johnson) house to the north, just as that of Cecilia de la More in the description of that property in the early 14th century. Another document of this year is recorded in which Walter, brother and heir of William Breynte, releases his rights to John Bacon and his associates. (fn. 23) John Bacon, who has been given as the southern neighbour of the next house north in 1430, belonged to Easton Neston, Northants, and the fine brass to him and his wife in All Hallows is described later. In 1544 the same bounds give William Robyns, who in the description of the Bell, 1555 (see below), is called alderman. The space given to the attempt to set forth these properties east of Seething Lane is justified, partly because they contain references to occupation by distinguished citizens whose memorials exist in the church, and also because they are of assistance in the identification of another property east of the lane called the Bell. This is described in the Hustings Rolls in 1555 (fn. 24) as having been acquired by Robert Southwell from Sir Walter Devereux, Lord Ferrers. Devereux was created Viscount Hereford in 1550, and was succeeded by his grandson, Walter, created first Earl of Essex in 1572. At this date Southwell grants the Bell to three brothers named Anthony, Gaspar and John Bassano, described as the "King's Musicians," one of whom is the subject of an amusing reference in the church registers which is mentioned on p. 69, and its northern boundary of the house is given as the tenement of William Robyns, whom we have already seen described as the southern bound of the messuage of Sir Henry Cobham. To the south of the Bell was a tenement held by Agnes Bond, whose heraldic brass lies in All Hallows Church.