Pages 21-22
Survey of London: Volume 15, All Hallows, Barking-By-The-Tower, Pt II. Originally published by London County Council, London, 1934.
This free content was digitised by double rekeying and sponsored by English Heritage. All rights reserved.
VII.—MARK LANE (WEST SIDE). PROPERTY OF THE DRAPERS' COMPANY
A small portion only of the parish lies upon the west side of Mark Lane, and the major portion of it to-day is in the ownership of the Drapers' Company, who possess a considerable number of deeds relating to it, through which, with the assistance of the Guildhall records, it is possible to trace its descent from the 14th century. The first deed is dated 1368 and is a sequel to a document enrolled in the Hustings which apparently relates to the conveyance of this property from and to trustees. Ralph de Aston, chaplain, and Laurence Wembourne grant it to Sir Aubrey (Albrecht) de Vere, Clement Spice, and Robert de Nailyngherst, (fn. 1) clerk, who in the document belonging to the Company relinquish their rights, whereupon Clement Spice, in 1369, described as of Nigra Nottelee, Essex, hands it over to Sir Hugh de Trykyngham, clerk, John Bromfield de Wrytele, Sewall Bromfield and Sir Philip, persone of Apseden, clerk. (fn. 2) It is described as formerly belonging to Simon Turgys and late to John de Ikelyngham, felmonger, and it can be traced, either in part or whole, to properties held by Simon Turgys and particularised in a number of Hustings Rolls. (fn. 3) In 1380 this property, described as acquired from William de Staundon, citizen and grocer, and formerly of Hugh Trykyngham, clerk, John Sewale and William Rokesburgh, is quitclaimed by John de Bedford, son of Alice Northtoft of Havering atte Bower, to Roger Hunt and John de Wodeford, chaplains. Its southern boundary was then a tenement of the Charterhouse. (fn. 4) In 1391 Roger Hunt, chaplain, granted the property to Avice, widow of William de Tonge, vintner, whose brass will be found described among the monuments in the church. (fn. 5) The next reference is in 1454, when Thomas Steell, mercer, and Isabella his wife grant to Robert Billyngey, capper, Alan Johnson, grocer, Robert Langford and William Corbet, ironmongers, and Robert Stone, mercer. (fn. 6) This last entry is consistent with the next deed in the possession of the Drapers' Company, which records a grant in 1537 by Thomasine Parker, widow, one of the daughters and heirs of Gracia Thomasina, and one of the heirs of Robert Billyngey, to her son William Parker, to whom in the same year Thomas Partriche of St. Albans releases all claim in a "grett place " in Mark Lane. In 1540 William Parker and his wife Joyce grant "a great messuage and three tenements adjoining" to William Brothers, draper, the northern boundary being a house of the late Sir John Dauncy, Kt. (fn. 7) In the same year, after a variety of transactions, William Parker vests the property in the Drapers' Company. Two years later William Brothers bequeathed two little messuages to pay for a chaplain at Whittington's College to pray for the soul of Sir Thomas Bayly, Kt.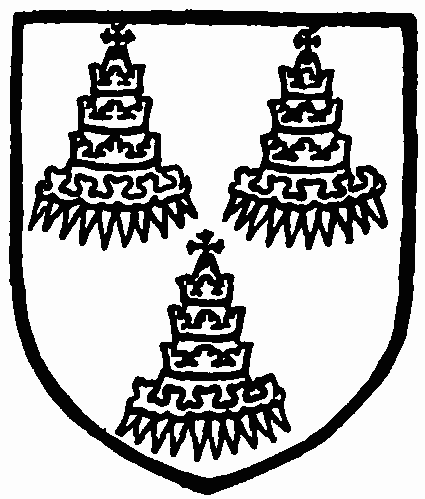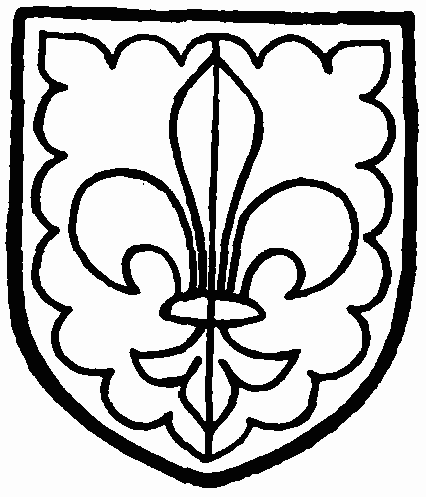 Then follows another lapse of 100 years until in 1642 a series of leases granted by the Company begins. As far as can be judged there was a capital messuage in the occupation of James Man and three other houses in the occupation of Sara and Adam Edwards, Thos. Mullineux and William Deacon. The changes in occupation of these various houses can be traced fairly clearly. The capital messuage is leased to Thomas Rastell in 1695, to Eliz. Man and William Potter in 1718, and to Thomas Chitty in 1749 for sixty-two years, while in 1693–94 there is an underlease of one of the other houses by Nathaniel Long to Samuel Winder, described as a new messuage and warehouse in Mark Lane. Winder's monument still remains in the parish church, and although it is not quite certain which of the houses he inhabited, his name appears again in 1726, when his tenancy is described as "a tenement, yard and counting house and two other tenements in Mark Lane," which seems to have been the same property as that leased to Bolney in 1750, of which a figured plan is given.
Note.—For the descent of further properties in Mark Lane, see The History of St. Bartholomew's Hospital, by (Sir) Norman Moore, i, 299; ii, 98.