Pages 41-45
Survey of London: Volume 17, the Parish of St Pancras Part 1: the Village of Highgate. Originally published by London County Council, London, 1936.
This free content was digitised by double rekeying and sponsored by English Heritage. All rights reserved.
VII—MORETON HOUSE (NO. 14, SOUTH GROVE), AND THE SITES OF NOS. 12, 13 AND 15, SOUTH GROVE
Ground Landlord, Leaseholder, Etc.
No. 14 was originally copyhold of the Manor of Cantlowes but has been enfranchised and is now in the ownership and occupation of Mr. K. S. Dodd.
General Description and Date of Structure.
Moreton House is one of a pair of houses (Plate 31), its companion having been demolished, and is built on the characteristic local plan, namely a single room on either side of a central hall in which is the staircase, the arrangement being repeated on each floor with modern additions to the back (Plate 33). It will be seen from the historical notes that follow that the date of the house is 1715. The hall and stairway are panelled to the full height up to the first floor, and the ground and first-floor rooms to the west also retain their original panelling, while in the former there is an original cupboard beside the fireplace with semicircular-shaped shelving.
The room to the east of the hall and the one above it have been stripped of their early panelling and redecorated in the style of the latter part of the 18th century.
The exterior is of stock brick with red-brick angles, window heads and dressings (Plate 32). All the openings are square-headed, the centres ones having carved bracket ornament similar to those of Nos. 53 and 54, South Grove. Five out of the six windows to the left are dummies. The six-panelled entrance door is flanked by a pair of three-quarter columns of the Ionic order carrying a blocked entablature and pediment as overdoor. The brick string course at first-floor level is carried up over the centre to clear the pediment. The staircase, which is constructed in a rather confined space (see Plates 34 and 35), is of interest as a dated example since it affords a basis upon which to date the staircases in the neighbouring houses. In general construction it resembles the stair in No. 4, The Grove, except that it has two or even three curtailed balusters to the close string instead of a single one, the latter treatment being an earlier design.
Historical Notes.
At the beginning of the 17th century the frontage between Swain's Lane on the east and Arundel House on the west was occupied by "a messuage yard, garden, orchard and close containing one acre," now represented by Nos. 12–15, South Grove. The property was in the tenure of Thomas Throckmorton, esquire, doubtless the Thomas Throckmorton of Congleton, Warwick, who died on 13th March, 1614, and who was the grandfather of Robert Throckmorton, who was created a baronet on 1st September, 1642. On 21st March, 1602–3, Thomas Throckmorton wrote to Sir Robert Cecil: "I received the letter from the Council this 21 March. It seems the bearer sought me in the country, where indeed I have made my abode here in Highgate the most part of this year for my urgent business about London. My house is infected with small pox. I was never more unable to travel from the aches that have fallen upon my limbs. I would humbly beseech liberty to remain here in my house for a time."As a Roman Catholic he was continually harassed by the laws then in force against adherents of the old faith. The letter from the Council which he mentions was a circular letter sent out by the Privy Council to various noblemen and others asking them to assemble unobtrusively in London. Queen Elizabeth died three days after this letter was written by Throckmorton, who was then about 70 years old. (fn. 63) This estate was conveyed in 1608 by William Guercie of Boyscott, Suffolk, esquire, and Everard Guilpin of Boyscott, a son of the late John Guilpin, gentleman, to Laurence Caldwell, citizen and vintner of London and Mary his wife. The John Guilpin mentioned was elected a Governor of the Grammar School on 22nd May, 1580, in place of William Lambe, a Foundation Governor. He died on 27th February, 1590–1, and it may be supposed that he lived in the messuage mentioned above. He held the office of clerk of the pleas in the Court of the Exchequer, and Thomasin his widow married William Guercy. (fn. 64)
Laurence Caldwell and his wife conveyed the property in 1610 to Nicholas Cooper, gentleman, son of John Cooper, scrivener, of St. Michael's, Cornhill, alderman of London, who had died on 3rd June, 1609. In 1619 it passed from Nicholas Cooper and his brother, William, to their sister, Elizabeth, the widow of John Jaques (died 1605). She died on 18th June, 1624, aged 49, leaving five sons and two daughters. Her brother, William, took this property under her will, subject to the payment of certain legacies to her children. William Cowper (or Cooper) of Ratling Court, Nonington, Kent (ancestor of the Earls Cowper), was born on 7th March, 1582, and was created a baronet on 4th March, 1641–2. He died on 20th December, 1664, his wife, Martha, a daughter of James Masters, whom he married in 1611, having died five years earlier.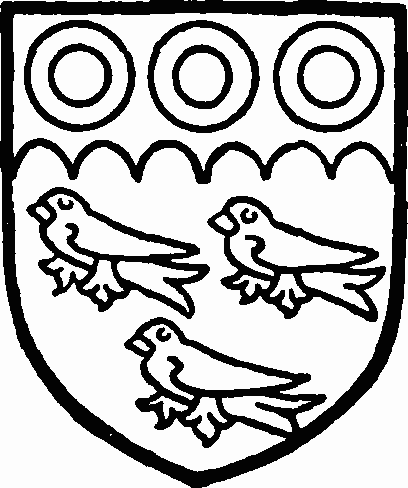 The next owner was Sir Robert Payne of the neighbouring Arundel House (see p. 50), but the date of the conveyance is not available; it was probably about 1640. About this time the tenant was George Pryor, gentleman, who was elected a Governor of the Grammar School on 5th June, 1658, in place of Sir John Wollaston, deceased. His daughter, Dorothy Pryor, was buried at Highgate on 29th August, 1644. Later he lived on the site of Andrew Marvell's Cottage, the grounds of which were incorporated in Waterlow Park. In 1670 the owner of this and Arundel House was William Payne, who sold the whole property to Francis Blake. The tenant at that time (1670) was Benjamin Archer, and the hearth tax in 1666 shows him assessed on 10 hearths. In 1673 the house was occupied by "Esq. Kage."
In 1686 the Right Hon. Francis Holles of Ifield acquired the property from Francis Blake, subject to the yearly payment of £28. He evidently effected considerable alterations in the premises, then described as a mansion house, two gardens, an orchard, little stable, barn and great stable, heretofore in the tenure of Benjamin Archer, afterwards of — Nelthorpe and now of Lord Holles, etc. Francis Blake again came into possession in 1688 and owned it until his death in 1694, when his son, Sir Francis Blake, succeeded. In 1715 Sir Francis Blake and Elizabeth, his wife, sold it for upwards of £500 to Roger Young, timber merchant.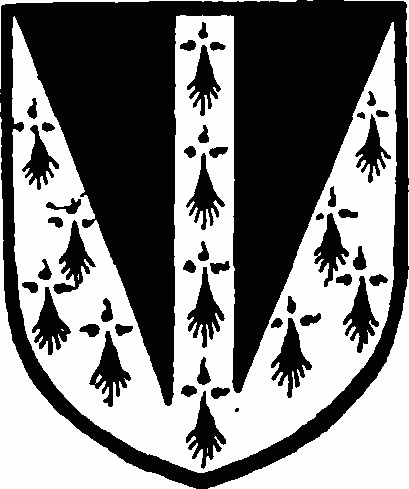 Roger Young only lived a few months after his purchase, but when he died, on 2nd December, 1715, he had pulled down the outbuildings attached to this "very great and ancient mansion house" and built in their place and nearly finished two new brick houses, one being occuped at the time of his death. This cost him £480. He also owned some thirteen leasehold houses in "Blackfriars, Grubb Street and Spittlefields." As shown below, these two new houses occupied the westernmost portion of the frontage, therefore the house itself stood to the east of them on the site now occupied by the Congregational Church and Nos. 12 and 13.
Roger Young left four daughters and coheiresses, three of them being unmarried and the youngest being about ten years old. But for his untimely decease we should never have known the many interesting facts put on record through an action in Chancery brought by the three younger daughters against their mother in 1716 and in another Chancery action in 1727 by the mother and two of her daughters against another daughter and her husband. The Bill of Complaint in the first action (fn. 65) was filed on 19th December, 1716, by Martha, Margaret and Catherine Young, against Mrs. Martha Young, their mother, and Samuel Sanders and his wife, Hester, their sister, reciting their father's will and alleging that the defendants refused to pay the legacies. In the answer filed by the mother, Mrs. Martha Young, she points out that the daughters could not expect to have the full benefit of the legacies left them by their father because his purchase of this property and building on it had kept him bare of money, so that when he died he did not leave behind him so much as forty shillings in cash nor as much as £60 in exchequer bills, bank bills or debts, but on the contrary owed £150, of which £80 was to workmen and tradesmen for the new buildings. The complaint was brought on behalf of Martha, Margaret and Katherine, infants, by Roger Young their uncle and "next friend," whence we may hope it was a friendly action for the purpose of getting the Court to authorise the widow and executrix to defer payment of legacies until the necessary funds had accumulated. There was an inventory of household goods and stock in trade given by Mrs. Young so informative regarding the furnishing of the house as to deserve to be set out in full.
"In the chamber one pair of steps and little room. Two bedsteads, one set of furniture, two feather beds, two bolsters, five pillows, two blankets, three rugs, one table, one glass, eight caned chairs, one caned couch, two chests of drawers, one pair of bellows, one close stool, one cradle.

In the parlour.
Two tables, five caned chairs, one looking glass, one clock, one grate and fender, seven pictures, two prints.

In the little chamber.
One striped camlet bed, one feather bed, and bolster, two blankets, one rug, one quilt, one table bedstead, one feather bed, and bolster, two blankets, one set of window curtains, two chairs.

In the best chamber.
One camlet bed, one feather bed and bolster, two pillows, three blankets, two quilts, two set of window curtains, two chest of drawers, one table, one looking glass, two sconces, ten chairs, one chest, one cupboard, three boxes, one grate and fender, shovel, tongs and two dogs, ten pair of sheets, five pair of pillowbeers, four table cloths, twelve napkins, twelve towels, some broken linen, all the deceased's wearing apparel linen and wollen, three rings, one watch, six knives and six forks.

In the kitchen.
One grate, shovel, fender, tongs and poker, one crane and spit, racks, a gridiron, one box iron and heathers, one jack, three spits, a shredding knife, seven candle sticks, one pair of snuffers, one mortar, two sconces, three boiling pots and covers, three saucepans, one firing pan, one warming pan, one table, five chairs, one cushion, one cupboard, a pair of bellows, some wooden, earthen and tin ware, fifteen pewter dishes, two pie plates, three dozen and nine plates, two pots, one funnel, three pottingers, two candlesticks, one silver tankard, one cup, two salts, seven silver spoons, one looking glass, one musket and sword, two escutcheons, two prints, some lumber.

In the yard and cellar.
One copper and iron work, one leaden cistern, all the brewing vessels tubs and pails, six hundred eighty two deals, two load of oak joists and quarters, thirty balks, two load and half of laths, three load of timber, four saws, some coals, wood and lumber."
All the household goods and stock in trade contained in this account were valued at £131 58. 1 od. Six rooms are thus accounted for, but, as will appear later, there were many more rooms in the old house let to various persons.
In the second action (fn. 66) the plaintiffs were Katherine Young, aged 16 (by her mother, Mrs. Martha Young), and the eldest daughter Hester (widow of Samuel Sanders of Blackfriars), and the defendants were their sister, Margaret, with her husband Thomas Pangbourne. In the interval of ten years many things had happened, which quite negative the idea of a "friendly" action. Martha had married one, James Ludlam, and been left a widow, her share had been bought by her mother, therefore only three daughters had then an interest in the property. The demand of the plaintiffs was for a partition of the estate, which was granted by decree on 10th November, 1729. (fn. 67)
Thomas Pangbourne, "hotpresser," married Margaret on 18th May, 1723, and bought from Mrs. Young a month later the fourth share formerly belonging to Mrs. Martha Ludlam, so that he now held one half share. The plaintiffs alleged that the estate was worth £100 a year, that Pangbourne inhabited part himself and let part at considerable rents. He had disposed of several parcels of land at great benefit and also converted several parcels of land to his own private use. Other parts by his own ill conduct and mismanagement had been empty and the tenants forced to leave. He had turned out several good tenants and thereby their tenements had stood empty for several years. They said he would not come to any fair partition of the estate nor allot them their two fourth parts and gave out in speeches that if they would not sell their shares at his price he would starve them out. In the framework of the lawyers' phrasing one can almost hear the two ladies breathlessly reciting their grievances. The answer of Mr. and Mrs. Pangbourne reveals an interesting state of affairs within the "very great and ancient mansion house" of Lord Holles. They set out the tenants as follows, from the date of their wedding.
Martha Young, widow, had three low rooms, one chamber, one coachhouse and one cellar belonging to the old house, and a garden, at £10 a year ("low rooms" mean rooms on the ground floor.) Some time after she left without notice.
Hester Sanders between Midsummer and Michaelmas, 1723, left without notice two chambers in the old house which she rented at £4, and they were unlet until Ladyday, 1725. She went to her mother's rooms (except one room then occupied by Richard Pangbourne, of London, hatter, father of Thomas Pangbourne, at £1) and paid £9 for them from Michaelmas, 1723, until the following Midsummer, when she left without notice and left them very much out of repair. At Ladyday, 1725, Susanna Pepys, widow, took the rooms at £4. The rooms first occupied by Mrs. Young and afterwards by Mrs. Sanders were taken by Richard Gadbury, gardener, at Christmas, 1724, at £10.
Richard Pangbourne occupied one large chamber and a cellar in the old house and a stable and garden, which garden he made at his own expense, at £6, and at Michaelmas, 1723, took another room at £1. On Midsummer Day, 1726, Richard Pangbourne's wife (Thomas's mother, unless his father had remarried) gave him notice, and he fixed a bill over the door of the house that the rooms were to let.
William Harding, a bridle cutter, had one large room at £3 10s. and had had the same ever since.
William Warminger, carpenter, had five low rooms and five chambers in the old house at £7, but Mrs. Sanders thought the rent was too low and Warminger agreed at Christmas last (1726) to pay 20s. more the first year and 10s. more each year until he paid £10.
Nathaniel Hall, junior, mason, had two rooms and a cellar in the old house at £4.
Jeremy Murden, labourer, rented the orchard behind the old house containing 1 acre at £4 till Ladyday, 1725, when Daniel King, baker, enclosed and rented a small part of it at 30s. a year and held it until his death, Murden paying 10s. a year less. Daniel King, it may be remarked, lived in the High Street on the southern corner of Townsends Yard, now No. 42.
James Crompton, junior, carpenter, had a timber yard near the house and a shed, at £4, and also built a shed for Pangbourne's chaise to stand in, at Pangbourne's expense.
Thus there were 19 or 20 rooms in the house in which at least a dozen adults lived, to say nothing of children.
The two new houses were built where a barn, stable and outhouses formerly stood. Anthony Mendez, merchant, occupied one at £25, until Ladyday, 1724, the house then remaining empty till Michaelmas, 1725, when Dennis Foy, coffeeman, took it at £20, being allowed £4 towards repairs.
Ralph Thompson, junior, soapboiler, had a lease of the other house, granted by Mrs. Martha Young to his father, Ralph Thompson, senior. He left at Christmas, 1723, and the house was empty for a year, when Henry Bradley, citizen and surgeon, of London, leased it for 21 years at £20 a year, payable quarterly. In the following Midsummer Pangbourne took over the lease.
Thomas Pangbourne said that he had frequently in a friendly manner offered to account to his sisters-in-law for their shares of the rents if they would allow for their shares of the expenses and, in particular, on 2nd January last, before they filed their Bill against him, made up separate accounts between himself and Mrs. Sanders and himself and Catherine, and sent it by his agent, but they refused to accept the balance or to allow for repairs. He claimed to have considerably improved the estate by his care and good management, but they on the contrary seemed inclined to allow it to go to decay and ruin by refusing to help with the necessary repairs. The dispute was settled, as stated before, by a partition of the estate, half going to Catherine Yorke and Hester Birch, and half to Thomas Pangbourne and Margaret. The mother, Mrs. Martha Young, appears to have died in 1750, for her will was proved in that year.
Moreton House, No. 14, South Grove.
The house occupied by Anthony Mendez, and later by Denis Foy, is represented to-day by Moreton House, No. 14, South Grove. The Court of Chancery was not expeditious and before the matter was settled in 1729 Catherine Young, who was aged 16 in 1726, had married Robert Yorke the younger, merchant, and her widowed sister, Hester Sanders, had married Robert Yorke the elder of Highgate, gentleman, as appears by their statements filed in May and October, 1728, respectively, doubtless indicating the approximate dates of their marriages. (fn. 68) It must have been the elder gentleman's previous wife who was buried at Highgate as " Mrs. Elizabeth Yorke late Pious Wife of Mr. Robert Yorke, in Hope of a glorious Resurrection December 1724." (fn. 25) Hester's second marriage did not last long, since she again appears as a widow and then, in June, 1731, as the wife of Robert Birch. The latter was an innholder of Huntingdon in 1737 and of Grantham in 1742. The detailed record of the portion allotted to Hester and Catherine as their half share is not available, but Robert Yorke and Catherine his wife in 1736 conveyed to Peter Storer what is described (in 1770) as a messuage formerly in the occupation of—Foy, coffeeman, afterwards of Aaron Otto, and then of the Rev. George Hardy. From that date the ownership was the same as that of Church House (see p. 35) until the death of Dame Hawkins in 1794, when it passed under the entail to her son Henry Hawkins, esquire, who still owned it at the time of his death in 1842. Later occupiers (fn. 42) were Mrs. Winslow, Count Maltzan, Prussian Ambassador (1781), John Theurer, Susanna Lowther (circa 1794), Widow Marus (circa 1801), Mrs. Grant (1802–6), empty (1807–8), James Gillman (1809–22),—Pott (1824– ). Dr. Gillman moved to No. 3, The Grove in 1823.
Bisham Court, No. 15, South Grove.
The other house built by Roger Young, leased by his widow to Ralph Thompson, senior, and afterwards occupied by his son Ralph Thompson, soapboiler, is represented now by Bisham Court, No. 15, South Grove. It was conveyed by Thomas Pangbourne in 1752 to John Edwards, whose wife was the sister and eventually sole legatee of John Schoppens (see p. 58). The tenant in 1731 was Susanna Pepys, widow, in 1752 Elizabeth Carpenter, spinster, and in 1794 Mrs. Jones. From 1752 to 1820 the ownership was the same as that of Ashurst. House (see p. 61). In 1830 the trustee of the Cave family conveyed the house to James Meharey of Fetter Lane, perfumier. It was then described as a messuage south of the Ponds in the occupation of Benjamin Richards, with the lofts or rooms over the stables or gateway belonging to the premises and a large garden to the south of the garden immediately adjoining the messuage, the said large garden being in the occupation of James Meharey and containing half an acre. It abutted east partly on " Swines Lane" and partly on premises lately occupied by Mr. Gillman and north partly on the garden of the house lately belonging to Mr. Gilman (No. 14, South Grove). For many years prior to 1808 the occupier was a Miss Jones, then followed by John Gates until 1819. It was empty in 1820–1 and Benjamin Richards first appears as occupier in 1822. He was there in 1831. (fn. 42)
James Meharey sold the house to Joseph Gardiner of Bisham House (see p. 25), and at his death on 2nd August, 1853, it passed to his widow, Harriet Gardiner.
Nos. 12 and 13, South Grove.
In order to complete the story of the whole estate the record of its remaining portion, lying between the Congregational Chapel and Swain's Lane, may be briefly given, as follows. Laetitia Matilda Hawkins, only daughter of Dame Sidney Hawkins, was admitted on the death of her mother in 1794, to "garden ground at the west corner of Swains Lane," which she had licence to lease in 1823 to George Stringer for 21 years. She died on 22nd November, 1835, unmarried, at the age of 75, when it passed under her will to her brother, Henry Hawkins, being then described a garden ground at the west corner of Swain's Lane and two messuages in the occupation of George Stringer and — Fernee. The premises were again leased to George Stringer in 1838, for 21 years. At his death in 1841 they were described as a messuage formerly in the occupation of Susannah Loader, widow, and a garden at the west corner of Swain's Lane and two messuages. Later occupiers were — Thoroughgood and — Chipingfield.