Pages 123-124
Survey of London: Volume 20, St Martin-in-The-Fields, Pt III: Trafalgar Square and Neighbourhood. Originally published by London County Council, London, 1940.
This free content was digitised by double rekeying and sponsored by English Heritage. All rights reserved.
CHAPTER 19: NEW STREET
New Street is a narrow, sloping street leading on a slight rise from St. Martin's Lane to King Street, Covent Garden. It was "new" in 1644, having been built up by the 1st Duke of Bedford on the site of "Castle and Sunne Alley," but no houses of that date now survive. Most of the houses appear to have been occupied by artisans and small traders from the time of their erection. One house at the east end of the south side, on the site of the present No. 14, was considerably larger than the others and was occupied from 1658 to 1663 by the Countess of Chesterfield and from 1664 to 1667 by Lady Stanhope. The south side still retains some houses which appear to date from the late seventeenth and early eighteenth century. They consist of basements and four storeys, the ground floor being converted into shops. The fronts are in brick with plain horizontal bands at the second and third floor levels, but the parapet wall generally has been re-built and any traces of a cornice have been destroyed. The roofs are tiled and hipped while the windows have flush frames (plate 109).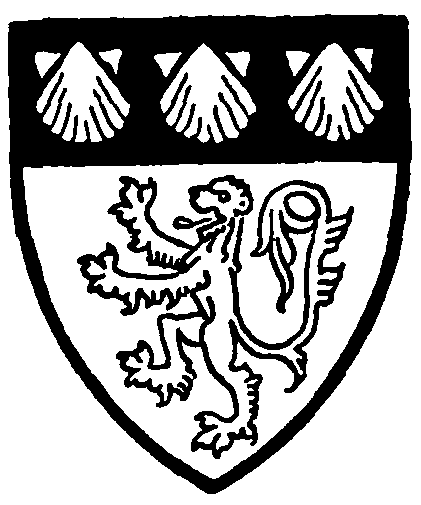 No. 4.—The interior has undergone some alteration and the walls have been stripped of their panelling, though the deep moulded wood cornice remains to the chief rooms. The upper flights of the staircase are original and consist of moulded close strings with square newel posts and turned balusters of a bold repeat design, reminiscent of the stone balustrading of the period. The lower flights have similar strings but turned balusters of a later date. The construction of the top floor has some heavy beams and there are stout oak posts with iron riders for a heavy door which are still in position.
John Webb appears, from the ratebook entries, to have been the first occupant of this house, but his name occurs spasmodically in the ratebooks from 1660 to 1711 in slightly different positions and it seems probable that the present house was erected during the later years of his tenancy. Subsequent residents as given by the ratebooks to 1800 were: Widow Webb (1712–16), John Tucker (1717–32), Mary Tucker (1733–34), John Vere (1735–38), Richard Lovett (1740–43), John Giles (1743–45), Wm. Billings (1746–47), Rich. Jolley (1748–49), Jas. Dillon (1750–51), Peter Slater (1752), Rich. Davison (1752–56), Hannah Williams (1757), Joseph Heriot (1758–61), Jacob Boursot (1762–64), George Thompson (1765–66), Israel Coulthard (1767), Jacob Coulthard (1768–71), James Coulthard (1772), Mary Coulthard (1773–75), John Brown (1776–80), — Jones (1781–82), Matt. Bilger (1783—).
No. 5.—These premises have their fronts stuccoed and the top floor has a series of casements with the sashes opening inwards (Plate 109a). There are some interesting ledged and battened doors and round the fireplace in the first floor front room is a carved architrave moulding. The stairs have a panelled dado and moulded close strings with turned balusters of a light design. Some of the rooms still retain their panelling.
The occupants of this house can be traced back in the ratebooks to a Francis Fulbrooke who is entered in the appropriate position from 1666 to 1700. It is possible that the house was built during his tenancy. Later occupants of the house to 1800 as given by the ratebooks were: Wm. Ordway (1701–03), Rich. Raynes (1703–04), Douse Quant (1705–09), John Cole (fn. n1) (1710–11), William Haly (1712–21), Peter Joyous (1722–25), Paul Clauden (1726–27), Tho. Faulkener (1728–42), Jacob Boursot (1743–67),— Bourne (1768–83), Geo. Downing (1783—).
No. 9.—The main feature of interest is the staircase which continues from the ground to the top floor with a balustrading of spiral balusters, close moulded strings and square newels with shaped pendants. The walls have a panelled dado.
The house appears to date from the late seventeenth century and, since it cannot be traced in the ratebooks before 1683, that is probably the date of its erection.
List of Residents. Edm. Godwin (1683–89), Henry Lukin (1690–97), John Knowles (1698–99), Edm. Godwin (1699–1700), Edm. Meadows (1701), James Brisac (1702–05), Tho. Davies (1706–07), Jas. Swaine (fn. n2) (1708–14), Tho. West (1715–25), Jarvis Marten (1726–65), James Eves (1766–69), Widow Ann Eves (1771–73), — Flemings (1774–77), Edw. Bourne (1778–79), Chas. Presbury (1780—).
No. 13.—The original stair balusters have been removed, but the moulded close strings and square newels appear to be original. Some of the rooms still retain their panelling and the stairs have a panelled dado.
The date of the erection of this house has not been ascertained. The occupants from 1698 to 1800 as given by the ratebooks were: John Nayland (1698–1709), Thos. Arton (1710), Matt. Jenkinson (fn. n3) (1711–29), Chas. Carleton (1730), Wm. Wallis (1731–32), Chas. Carleton (1733–52), Zachariah Carleton (1753–73), Thos. Stiff (1774—).