Pages 125-127
Survey of London: Volume 20, St Martin-in-The-Fields, Pt III: Trafalgar Square and Neighbourhood. Originally published by London County Council, London, 1940.
This free content was digitised by double rekeying and sponsored by English Heritage. All rights reserved.
CHAPTER 20: LONG ACRE
The formation of the parish of St. Paul, Covent Garden, in 1645 left a long strip of ground between the northern boundary of that parish and Castle Street, Long Acre, the northern boundary of the parish of St. Martinin-the-Fields; through this strip runs the street called Long Acre. The street takes its name from a field known as Long Acre, which consisted originally of 7 acres and was purchased (fn. 158) by Henry VIII, together with Covent Garden adjoining it on the south, from the Abbey of Westminster. It was then held on lease by William Browne. In July, 1547, Long Acre and Covent Garden were granted (fn. 26) to Edward, Duke of Somerset, the Protector, who, four years later, in December, 1551, was sentenced to death in Westminster Hall. We are told that the people "supposing he had been clerely quitt, when they see the axe of the Tower put downe, made such a shryke and castinge up of caps, that it was heard into the Long Acre beyonde Charinge Crosse." (fn. 187)
In May, 1552, John, Earl of Bedford, obtained a grant "of the land called le Covent Garden; and the 7 ac. land and pasture called Long Acre abutting on St. Martin's Lane on the west, on Foscue [Drury] Lane on the East, on the Strand on the south, and upon the land called Elmfield pertaining to the Mercers' Company on the north, to hold as of the Manor of East Greenwich." (fn. 26) Bedford's descendants retained possession of this property almost down to the present day.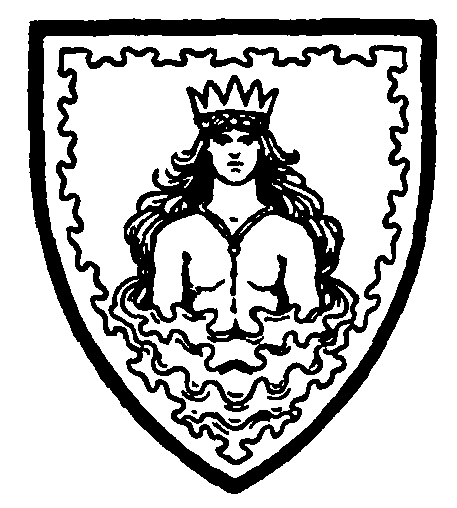 Elmfield, to the north of Long Acre, was not bought by Henry VIII, but remained in the possession of the Mercers' Company. In 1614 the Mercers granted a 30 years' lease of it to Thomas, Earl of Exeter, who in the following year sold his lease to Sir William Slingsby. The street called Long Acre was laid out at about this time by Slingsby and the Earl of Bedford, the line of the street following approximately the line of the common boundary of their properties. Thenceforth the term Long Acre was frequently applied to the ground on both sides of the street, and in 1650 when the Mercers' ground was surveyed it was referred to as "Elme Close alias Long Acre," and a certain Captain Disher tried to prove that it was part of the property purchased by Henry VIII. (fn. 188)
From 1616 onward there were frequent complaints about buildings in Long Acre erected "contrary to the King's Proclamation." In 1630 Francis, Earl of Bedford and Sir Henry Cary (then tenant of Elmfield) replied to a letter ordering them "to cleanse and make passable the way called Long Acre" that their predecessors had granted long leases of their lands adjoining the street "in hope to procure fair and spacious buildings to be there erected," and that if the King would give them leave to build they would "pave and keep it as well as any other street in London." (fn. 36)
Part of Elmfield was granted by Slingsby to the Churchwardens of St. Clement Danes for use as a laystall. In 1636 this laystall was condemned by the Justices of the Peace for Westminster as a "nuisance," but the Churchwardens successfully appealed against this decision by stating that the houses in the neighbourhood had been built since the formation of the laystall and "the building of houses there is a greater nuisance and inconvenience to the public than the placing of the laystall can be." (fn. 36) Nevertheless by various shifts and expendients building went on. In December, 1637, William Portington, Lieutenant of the Horse for Middlesex, appealed against an order of the Commissioners for Buildings for the demolition of his shed fronting Long Acre. Portington argued that his building was not "a shed" which he defined as "a leaning to something to bear up the roof" whereas "this roof bears itself and at its first erecting as a tenement it was built for one." (fn. 36) In the same year another petitioner, Thomas Cooke, stated that Long Acre was "almost wholly built." (fn. 36) The Parliamentary Survey (fn. 188) shows that the street was fairly well lined with small houses and shops in 1650. Mercer Street and Cross Lane were also built up, the latter being on the site of what is now Neal Street (formerly King Street). Feather Alley, Knockle Alley and Dirty Lane or Street were also mentioned as turnings out of the north side of Long Acre.
Among the early residents may be mentioned Oliver Cromwell (1637–43), Nicholas Stone, sculptor (1615–45), John Parkinson, botanist (1626–45), and Sir John Temple (1645). John Taylor, the "water-poet." took the Crown Inn in Hanover Court after the fall of Oxford in 1645. Scipio Lesquire, who owned much property in the parish, and after whom Lesquire Street (later Chandos Street) was named, also lived in Long Acre (1627–59), as did Major-General Skippon (1645–49), the Earl of Peterborough (1665–74), John Dryden (1668–86), Lady Mary St. John, mother of Viscount Bolingbroke (1655–92), and Adrian Vandiest, Dutch landscape painter (1698–1704). Thomas Stothard, artist, was born at the Black Horse Inn in 1755.
On the 1875 Ordnance Survey several " coach manufactories" are shown on the north side of the street, and leases of the Mercers' Company show that the connection of this trade with the locality dates back to the late 17th century.
Nos. 16–20.—These premises, which appear to have been built circa 1690, have plain brick fronts of two storeys over shops and with attics (Plate110 ). A plain projecting band denotes the second floor level while the windows have their frames flush with the wall face. The shops are of later date. In No. 19 the upper flights of the staircase are original and have spiral balusters, square newel posts and close moulded strings, but the lower flight and the side entrance have been altered. Some of the rooms still retain bolection moulded panelling in two heights with a deep wooden cornice. On the first floor is a mantelpiece with plain stone jambs and a keyed flat arched lintel.
Condition.—Fair.
List of Occupants to 1800. (fn. n1) No. 16—Edward (Edmond) Vialls (1690–1717), Amos Vialls (1718–42), Vialls Widow (1743), Jas. Cope (1744–47), James Rigby (1747–49), Jeremiah Wills (1749–52), Sunibank Giles (1753–79), John Randall (1780–85), Thos. Cox (1786–89), Barbor and Harvey (1790–97), Jas. Scoles (1797–).
No. 17.—Isaac Deloone (1690–92), Samuel Watson (1693–1712), Wm. Casteele (1713–14), John Bird (1715–23), Edward Middlebrook (1724–25), Joseph Mason (1726), Edward Mason (1727), Thos. Cotterell (1728–50), George Hall (1751–52), John Bedford (1752–57), John Hurst (1758–61), Sarah Hurst (1762), John Reynolds (1762–67), Joseph Carter (1768), Henry Edgecomb (1769–71), Thomas Faucit (1772–73), Thomas Moyston (1774–76), Thomas Wood (1777–78), Evan Powell (1779–80), John Crookham or Cookham (1781–88), Tho. Wooden (1789–91), Tempest Holt (1791–93), Jno. Crockham (1794–96), Hannah Crockham (1797), John Mansfield (1798), Evan Jones (1799–).
No. 18.—John Perismore (1690–1703), Owen Davis (1704–18), Lewis Gyatt (1719–21), James Hurst (1722–25), Samuel Hurst (1726–32), Samuell Steele (1733), Christopher White (1734–55), Henry Todd (1755–67), — Hill (1768), Thos. Dawson (1769–79), John Whitaker (1780–81), Geo. Salt (1782–).
No. 19.—Thos. Burton (1690–1704), Jonathan Farren (1705–16), Wm. West (1717–20), Rich. Messenger (1721–22), John Chiselston (1723–30), Samuel Davison (1731–33), Bartholomew Kilpin (1734–41), Peter Planck (1742–70), Miss Planck (1771–73), Peter Planck & Co. (1774–96), Renigall Briand (1797–98), — Planck (1799–).
No. 20.—Jas. English (1686–96), Edw. Luttrell (1698–99), Charles Pennycock (1700), Augustine Ingeno (1701), Alexander Bracket (1702–03), Richard Yates (1704–27), Yates Widow (1728–30), Thomas Turner (1731), Ric. Hubbard (1731–40), John Gibson (1742–45), Savile (Samuel) Samber (1747–53) (1754–1800 occupied with No. 19).
Conduit Court between Nos. 17 and 18, appears to have taken its name from Leonard Conduit who is rated there in 1689–90. It is described by Strype as "indifferent broad with a free-stone pavement, and passage to Hart Street; a court indifferently well built and inhabited."
No. 17, Long Acre, the Bird in Hand, has been so called for well over 200 years.
Langley Court, a narrow thoroughfare leading out of Long Acre on the southern side between Nos. 34 and 35, has some interesting bay windows. It was known until 1846 as Leg Alley, probably from the house at the corner which in the 18th century had the sign of the Golden Leg. The south side of the court appears to have been erected circa 1759–61, probably by Thomas Prior of St. Giles-in-the-Fields, bricklayer.
No. 53, Long Acre.—This house appears to date from the middle of the 18th century but the interior has been entirely altered.
List of Residents to1800: Timothy Raikes (1730–32), Ignatius Couran (1734–35), Mary Hancock (1736–40), John Shelton or Sheinton (1741–60), Edward Brain (1761), John Plunkett (1762), Jas. Rowles (1765–75), Henry Frost (1776), John Barber (1777–80), John Windeatt (1781–82), Richard Mortimer (1783–85), Richard Norris (1786), Jas. Carter (1787–92), Harriet Pearce (1793–).