Pages 80-82
Survey of London: Volume 24, the Parish of St Pancras Part 4: King's Cross Neighbourhood. Originally published by London County Council, London, 1952.
This free content was digitised by double rekeying and sponsored by English Heritage. All rights reserved.
CHAPTER 6: Southampton Estate (Tavistock Place area)
A strip of land shown on the manorial map (Survey of London, Vol. XIX) as lying between Sandfield (later the Skinners' Company's Estate) on the north and the part of Conditeschotte which lay in the parish of St. Giles, on the south, belonged to the Southampton Estate. It is traversed from west to east by Tavistock Place, which now extends from Tavistock Square to Regent Square, though the part of it east of Marchmont Street was known before 1938 as Compton Street, and when first laid out was called Cox Street. The northern part of Hunter Street, formerly Hunter Street North but now incorporated in Judd Street, lies also in this area.
When the Foundling Hospital was developing its estate the architect, Samuel Pepys Cockerell, negotiated various arrangements (including exchanges of land) with the neighbouring estates and this Southampton property passed to the Governors of the Foundling Hospital. They extended Tavistock Place eastwards and eventually linked it with the Harrison Estate to the east; they also extended Marchmont Street and Hunter Street to the north by arrangement with the Skinners' Company's Estate. This was not done without considerable thought and changes of plan which are reflected in the hospital's building committee's minutes, but in the result the junction of the properties was neatly accomplished.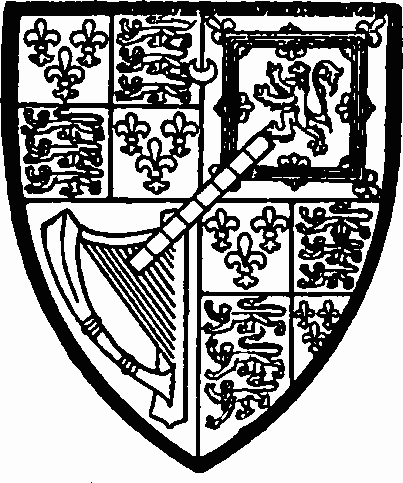 CXVTavistock Place
The west end of this street was laid out by James Burton, when he built Tavistock House (Survey of London, Vol. XXI, p. 99) and was part of the Duke of Bedford's property. In 1805 Burton obtained (fn. 15) leases of land north and south of the street nearer Marchmont Street, and in March of that year he applied for ground at its eastern end. He was asked to submit architectural elevations of the property to the building committee of the Foundling Hospital, "for," writes their architect Cockerell, "it is notorious, that when left to the discrimination of the builders, much of the ground is covered with improper tenements, such as invite the lowest order of inhabitants that disgrace so fair a plot of ground." In 1807 it was reported that fifteen houses on the south side were finished and occupied and were classified as "second rate" and nine of the "third rate" were "partly in carcase or unfinished." On the north side ten houses were all completed but some of them had "defects of workmanship."
On 2nd May, 1807, James Smith was granted (fn. 15) the ground east and west of Kenton Street where it enters Tavistock Place. The year before, George Payne of Marchmont Street had been granted two plots at the eastern corners of Marchmont Street and its proposed extension northwards. He was later granted the land north of Compton Street, and Thomas Penthrin, the builder of Mecklenburgh Square, joined him in building both sides of this part of the street. (fn. 15) The Poor Rate Books of 1808 show that the work was then complete. Tavistock Place was re-numbered to include the houses in Compton Street in 1938.
The only original houses that remain on the western section of the street (west of Marchmont Street) are those numbered 26 to 46 (even numbers) on the south side. They were originally Nos. 16 to 26 (consec.). They are chiefly stucco-fronted on the ground floors and have three upper storeys of stock brick with red brick flat arches to the windows (Plate 65). The doorways are round-headed, some with fanlights. No. 44 has a shopfront, as has also No. 46 (at the corner of Marchmont Street) where the upper windows have stucco architraves.
On the north side, between Nos. 31 and 32 (original numbers), was formerly St. Andrew's or Woburn Chapel. This was a proprietary chapel built by "Scott's Trustees," who took a lease of the ground from the Foundling Estate in 1801. It was a Gothic building in brick, stuccoed, and was described (fn. 74) as "one of the first pretended revivals in this town of our Ancient Architecture." The architect appears to have been J. P. Malcolm, presumably the topographer and author of Londinium Redivivum. The first minister (180308) was William Betton Champneys, and the church is described as being "noteworthy as at one time the property of the Rev. Bagnall Baker." (fn. 75) Thomas Bagnall Baker was minister 183648. The chapel continued to be administered till 1880, but was disused in 1892 and subsequently demolished.
In the former Compton Street, Nos. 33 and 37 survive. No. 33 is a baker's shop, with two storeys above of old brickwork and a later attic. No. 37 has a shop and a large gateway that led to the stable buildings to the north. The upper storeys are stuccoed and have architraves and pediments to the windows.
Inhabitants
No. 10.
(formerly No. 6). 181922, Richard Bligh, barrister (17801838), cousin of ViceAdmiral William Bligh; 182532, John Gregson, attorney.
No. 12.
(formerly No. 7). 184861, Rev. John Fearnley.
No. 16.
(formerly No. 9). 181011, James Elmes, architect and antiquary (17821862); 184058, S. S. Wigg, barrister.
No. 18.
(formerly No. 12). 1846, Daniel Machan and Thomas Harrison Yeoman, physicians.
No. 24.
(formerly No. 15). 181718, Francis Ricardo; 181921, Dowager Lady Rodney; 182330, Joseph Lowless, attorney.
No. 26.
(formerly No. 16). 182532, William Warren Hastings, attorney; 183943, Henry Chase, attorney.
No. 28.
(formerly No. 17). 1817, Dr. Whiting; 182939, T. Carr, solicitor; 184649, Parkinson Oates, surgeon.
No. 30.
(formerly No. 18). 182627, William Corfield, solicitor; 182849, Henry Raper, barrister.
No. 32.
(formerly No. 19). 1813, James Thomson, surgeon; 182831, Robert Willis, surgeon; 1834, S. Gibbs, solicitor; 183537, Edward Hedge, barrister.
No. 34.
(formerly No. 20). 182527, Robert Willis, surgeon (see No. 32 above); 1832, Dr. Elliott; 1834, Dr. Sargent; 183536, Thomas Morton.
No. 36.
(formerly No. 21). 1840, W. Cobb, surgeon dentist.
No. 38.
(formerly No. 22). 183132, Charles W. Wright, surgeon; 184144, James Overton, solicitor.
No. 40.
(formerly No. 23). 182832, Sir Nicholas Harris Nicolas, antiquary (17991848); 1840, T. H. Burgess, M.D.
At the former No. 2 Tavistock Place, Zachary Macaulay (17681838), the philanthropist, lived in 1835. John Britton, the antiquary (17711857), lived at No. 10 between 1811 and 1820. Francis Douce, antiquary (17571834), lived at No. 32 in 1807, and John Galt, the novelist (17791839), lived there from 1822 to 1823. Between 1835 and 1837, Dr. Willan, the surgeon, lived at No. 35, and Francis Baily, the famous physicist and astronomer (17741844), lived at the former No. 37 from 1826 until his death there in 1844. These houses have since disappeared. The Mary Ward Settlement, designed by Dunbar Smith and Cecil Brewer, was opened by John Morley in 1898.
CXVIJudd Street (southern section) (formerly part of Hunter Street and earlier North Hunter Street)
The only buildings left between Tavistock Place and Leigh Street are Nos. 61, 63, and 65 on the west side.
Among the principal inhabitants the following have been noted; the numbers are the present ones in Judd Street, with the former numbers in Hunter Street in brackets and those in Hunter Street North prefixed by an N.
West Side
No. 43.
(35, N. 12). 1813, Thomas Cook, possibly the engraver (17441818); 183138, J. Rose Holt, surgeon; 184344, George Robinson, surgeon.
No. 45.
(34, N. 13). 183540, C. S. Hele, solicitor; 184247, John Would Lee, solicitor.
No. 47.
(33, N. 14). 181516, Henry Parke; 181720, R. Ruding.
No. 51.
(31, N. 16). 1814, John Benwell; 182527, R. I. Blewitt, solicitor.
No. 53.
(30, N. 17). 181518, Captain B. Carrington; 182636, William Lowndes, probably the Strand bookseller and father of William Thomas Lowndes.
No. 55.
(29, N. 18). 181519, J.Redolph Bourcard, Russian vice-consul; 183842, Samuel Appleby, solicitor.
No. 57.
(28, N. 19). 181521, Captain Granger.
East side
No. 36.
(18). 1834, Charles W. Wright, surgeon; 183742, George William Wood, surgeon; 184351, Henry Raven, surgeon.
No. 38.
(19). 1831, Edward Beckett, solicitor.
No. 40.
(20). 182531, Michael Barrett, barrister.
No. 42.
(21). 182527, James Dolman, attorney.
No. 44.
(22). 183032, Rev. W. G. Huet; 184045, John Bird, surgeon.
No. 46.
(23, N. 24). 181625, John Cole, solicitor; 182632, John Payne Collier (17891883), Shakespearian critic; 183739, H. E. Kendall, architect; 184857, Thomas Bennett, solicitor.
No. 48.
(24). 183437, Algernon Wallington, solicitor.