Pages 40-43
A History of the County of Bedford: Volume 3. Originally published by Victoria County History, London, 1912.
This free content was digitised by double rekeying. All rights reserved.
BLETSOE
Blachesou (xi cent.); Blechesho, Blechesham (xiii cent.); Bletnesho (xiv cent.).
Bletsoe is a parish about 6 miles north-west of Bedford on the road to Higham Ferrers. It contains 2,249½ acres, of which 1, 208 acres are arable land, 814½ acres permanent grass and 72¼ acres woods and plantations. (fn. 1) The soil is clay, the subsoil gravel, clay and limestone; the principal crops are wheat, barley and roots. The slope of the ground is irregular, but chiefly from east to west; the greatest height attained above the ordnance datum is 293 ft. in the north, the lowest 132 ft. in the west of the parish. The River Ouse flows through the south-west of the parish. There are two main roads, one running from south to north-east through Riseley parish and on to Kimbolton, the other running due north to Rushden. The village is small, consisting of a few cottages of varying ages, and lies in the south-west. Bletsoe Castle lies on the east of the main road passing through the village. South of the castle on the same side lies the church of St. Mary. Some half a mile from the village near the river is a combined steam and water mill. Pippin Wood is in the north and Galsey Wood in the east of the parish.
The following 13th-century place-names have been found in Bletsoe:—Deilesford, Harmele, Lestocginc, Lutlehei, Morden, Nettyrebolonho, Reteleshege, Stochees. (fn. 2)
MANOR
In 1086 BLETSOE MANOR, the only manor mentioned in the Survey as situated in this parish, contained 2½ hides and the moiety of a mill worth 10s., and belonged to Hugh de Beauchamp. (fn. 3) The overlordship of this manor, as with other of Hugh de Beauchamp's property, became attached to the barony of Bedford, following the same descent as the manor of Brayes in Bromham (q. v.). (fn. 4) The last mention that has been found of its exercise occurs in an inquisition of 1597, when Lord St. John was declared to hold Bletsoe Manor of this barony. (fn. 5)
Osbert de Broilg held Bletsoe Manor of Hugh de Beauchamp in 1086, (fn. 6) and there is evidence that his descendants in the direct line continued to hold in Bletsoe for upwards of a hundred years. An undated document of the early 13th century records a grant by Robert de Broi son of Walter de Broi of land in Bletsoe to the Hospital of Holy Trinity, Northampton, (fn. 7) and in 1219 Robert de Broy and Walter de Patishull (who had married Margery daughter of Robert) were disputing with the master of the same hospital about the advowson of Bletsoe Church. (fn. 8)
Bletsoe Manor next passed to Simon de Patishull, son of Walter and Margery, who between 1247 and 1253 quitclaimed land in Bletsoe to John de Berdefeud and others. (fn. 9) His grandson, also Simon de Patishull, died in 1295, having previously enfeoffed Agnes de Patishull, probably his daughter, and her husband John de Pabenham of the manor for their lives. On the death of Agnes in 1313 Bletsoe passed to John son of Simon de Patishull, (fn. 10) who the same year secured recognition of his right to Bletsoe by fine. (fn. 11) He held the manor till his death in 1349, when he was succeeded by his son William, (fn. 12) who in 1359 left four sisters as co-heirs, of whom Sibyl wife of Roger de Beauchamp received Bletsoe Manor. (fn. 13)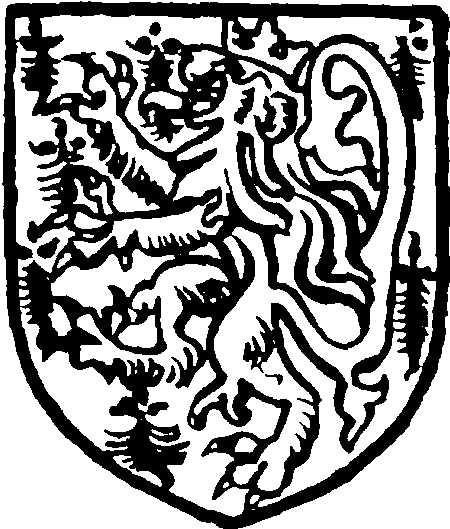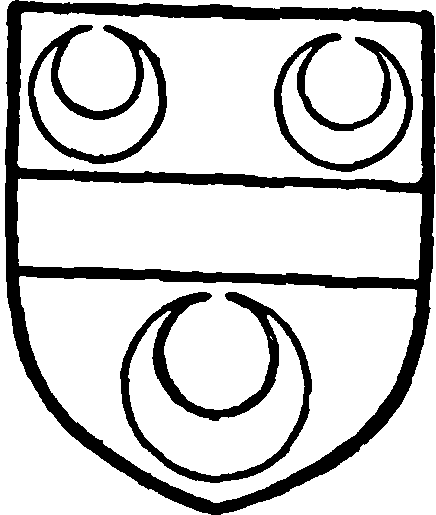 Roger de Beauchamp held the manor till his death in 1379–80, when his son Roger Beauchamp (fn. 14) succeeded to Bletsoe, being followed in 1406 by his son John. (fn. 15) This John died in 1412, leaving a son John, who was still under age at his death in 1420–1, when Bletsoe Manor and advowson passed to his sister and heir Margaret, then aged eleven. (fn. 16) She married as her first husband Sir Oliver St. John, and secondly John Beaufort Duke of Somerset, by whom she became mother of Lady Margaret Beaufort and grandmother of Henry VII. She died in 1482–3, when Bletsoe passed to John St. John, her son by her first husband. (fn. 17) He died in 1525 seised of Bletsoe Manor, which then became the property of John St. John, his son and heir. (fn. 18) Oliver St. John, son of the last-named John, was created Lord St. John in 1559, and was one of the peers who sat in judgement on Thomas Duke of Norfolk in 1572. He married Agnes granddaughter and heir of Sir Michael Fisher of Elstow, from whom she inherited considerable estates in this county. (fn. 19) He died in 1581–2, and Bletsoe Manor passed to his son John second Lord St. John. He died without male issue surviving in 1596–7, (fn. 20) when the title and estate devolved on his brother Oliver, on whose death in 1618 Oliver his son succeeded to the family title and estates. (fn. 21) The following year he entertained James I at Bletsoe, and on 2 December 1624 he was created Earl of Bolingbroke. In 1640 he signed the petition of the twelve peers attributing the evils of the day to the lack of Parliaments and urging Charles I to summon one. (fn. 22) He subsequently identified himself with the Parliamentary cause, being appointed lieutenant of the county in 1642–3, and taking the Covenant in the same year. (fn. 23) His eldest son Oliver also fought on the Parliamentary side, and died in 1642 from wounds received at the battle of Edgehill. Clarendon, speaking of his death, says: 'Of the Parliamentary party that perished the Lord St. John of Bletzo and Charles Essex were of the best quality … he (i.e. Lord St. John) got himself so well-beloved by the reputation of courtesy and civility which he expressed towards all men, that, though his parts of understanding were very ordinary at best, and his course of life licentious and very much depraved, he got credit enough, by engaging the principal gentlemen of Bedfordshire and Hertfordshire to be bound for him, to contract a debt of fifty or sixty thousand pounds.' (fn. 24)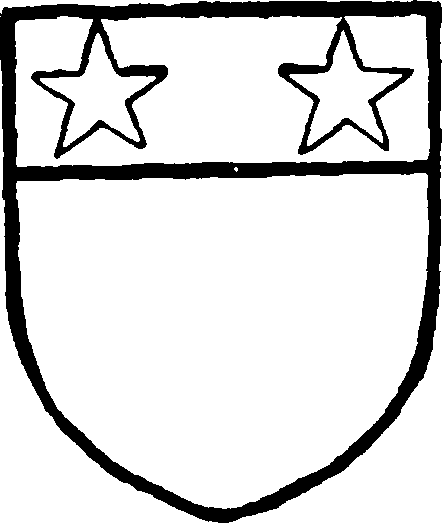 Oliver Earl of Bolingbroke died in 1646, and was succeeded by his grandson Oliver, son of Sir Paulet St. John, K.B. (fn. 25) He died in 1687–8 without issue, and his title and estates passed to his brother and heir Paulet St. John, third Earl of Bolingbroke and sixth Lord St. John. (fn. 26) He died unmarried in 1711, when the earldom of Bolingbroke became extinct, but the barony of St. John devolved on his cousin and heir male Paulet, to whom also the Bedfordshire property passed. He died whilst still an infant in 1714, when he was followed successively by his three uncles: William, ninth baron, who died unmarried in 1720; Rowland, tenth baron, who also died unmarried in 1722; and John, eleventh baron, who died in 1757. (fn. 27) John, son and heir of the last-named baron, then succeeded to the title and Bedfordshire property, which he held till his death in 1767. (fn. 28) His son Henry Beauchamp, who married Emma daughter of Samuel Whitbread, (fn. 29) died in 1805 without male issue, whereupon Bletsoe Manor passed to his brother St. Andrew, who had at this date represented the county in Parliament for twenty-five years. He was a political adherent of Mr. Fox, who was also a great personal friend, and with whom he passed much of his time. (fn. 30) He died in 1817, and lies buried in the family vault in Bletsoe Church. His son St. Andrew Beauchamp, fifteenth baron, was only six years old at his father's death, (fn. 31) and died in 1874 at Melchbourne Park, where the family had had their seat for many generations. St. Andrew St. John, his son and heir, died in 1887 without male issue, when the title and estate devolved on his brother Beauchamp Moubray, seventeenth Lord St. John of Bletsoe, the present holder.
In 1086 Countess Judith held 2½ hides of land in Bletsoe, including a moiety of a mill. Her tenant was Osbern, probably identical with Osbert de Broilg, who held a manor of Hugh de Beauchamp in this parish. (fn. 32) No further trace has been found of this property, which may have become absorbed in the larger estate, though there is no sign of the mesne lord of Bletsoe holding of the honour of Huntingdon, to which this land should be found attached.
In 1327 John de Patishull received licence to crenellate his dwelling-house of Bletsoe. (fn. 33) At the present day Bletsoe Castle, part of a late 16th-century stone mansion with modern additions, used as a farm-house, occupies a good position on high, wellwooded ground. Though now only two stories in height, the original building was of three stories, as shown by marks of an old staircase, part of which exists on the east wall of the present block. This staircase, on which lumber is now kept, is the only remaining woodwork contemporary with the external walls. With the exception of two cross walls, all the internal partitions are comparatively modern.
Lysons, writing of Bletsoe Castle at the beginning of the 19th century, says: 'The greater part of the mansion has been long ago pulled down; what remains is converted into a farm-house. It appears to have formed one side of a large quadrangular building, of the style of architecture which prevailed in the early part of the seventeenth century. Vestiges of the ancient castellated mansion are plainly discernible, near the house.' (fn. 34) The remains of a moat can be traced for quite a long distance round the castle. The present owner and occupier is Mr. Henry Campion. Queen Elizabeth is supposed to have stayed a night at Bletsoe Castle, and James I to have visited it no less than six times. (fn. 35) In 1604, just after one of these royal visits, James I wrote a very typical letter to Lord St. John as follows:—
We hear that since our leaving Bletsoe, your son has Lunted with a kennel of hounds, and killed a stag, which is strange as he could not but know that we are careful of the game, and found the number of deer less than we expected; not that we should have misliked your hunting in your own wood, had you acquainted us therewith, knowing that you may so order it as to have your own recreation, and yet have enough for our pleasure when we come thither; but the present fact is strange because we had said that on coming to Ashby, we should hunt in those woods. (fn. 36)
On the occasion of another of these royal visits made in 1624 it is related that 'Lytton was knighted at Bletsoe, sore against his will, and his wife wept for anger, that he should come in at the fag end, two of their relatives being knighted the day before.' (fn. 37)
One mill is mentioned in Bletsoe at the time of the Domesday Survey, of which a moiety worth 10s. was held by Osbert de Broilg of the Beauchamp, and a moiety of the Countess Judith, who held land in the parish. (fn. 38) No subsequent mention has been found of it in extents of the manor.
Roger de Beauchamp obtained a charter of free warren in his demesne lands of Bletsoe in 1374. (fn. 39)
CHURCH
The church of ST. MARY THE VIRGIN consists of a chancel 38 ft. 8 in. by 16 ft. 5 in., central tower 11 ft. 6 in. by 13 ft. 8 in., nave 50 ft. 9 in. by 24 ft. 6 in., north transept 20 ft. 1 in. by 30 ft. 4 in., and south transept 12 ft. 3 in. by 18 ft. 5 in. This church has been very largely restored, both in the middle of the 19th century and in recent years; it is of a curiously irregular plan, and, though showing no details older than the 14th century, is probably of considerably earlier origin.
All the windows are new, and are said to be copies of the originals. The east window is of three cinquefoiled lights with moulded jambs and arch and flowing tracery. In the north wall is a wide-arched recess, a poor modern imitation of 14th-century work. There is a small vestry on the north side of the chancel, lately rebuilt, and a three-light window under which is a door with jamb shafts and moulded arch. In the south wall of the chancel are an arched recess, of like dimensions to that in the north wall, but without crockets or pinnacles, two square-headed three-light windows like that in the opposite wall, and a plain chamfered piscina and sedilia, having its label stopped on heads. The chancel arch consists of two chamfered orders dying into the responds. The nave has no aisles and has been entirely restored, having in the north wall two three-light windows with net tracery in the heads, and two similar windows on the south side; there is a plain modern north door with a stoup on the east side of it, and square buttresses in two stages about the centre of the nave on each side, built to support the old walling before the restoration. The west window has three trefoiled lights with net tracery, and over it is a circular window with flowing tracery. The south porch has been rebuilt, the inner doorway having a 13th-century moulding restored and a label with head stops. There are diagonal buttresses in two stages at the west end. There is a large north transept with the original parapet and gable cross, now used as a mortuary chapel, the door of which was given by the parish as a memorial to the Hon. and Rev. Edmund Tudor St. John, who died in 1884. The interior has been quite recently renovated; the east wall contains two new two-light windows with flowing tracery, and there is a similar window in the west wall. There are two square buttresses in two stages at each angle, and a three-light window with moulded jambs and flowing tracery in the north wall. The south transept is now used as an organ chamber, and has a new three-light window with tracery of 14th-century type; there are two square buttresses at each angle; the transept arch into the tower is of two orders with wave mouldings resting on semi-octagonal shafts, capitals and bases. The 14thcentury central tower was restored in the middle of the last century, when a new and unsightly parapet was put on. In each face of the tower are two trefoiled lights side by side, and there are old gargoyles at each angle. All the interior woodwork of the roofs is modern.
On the north side of the nave are the remains of a large 15th-century wall painting of St. George and the Dragon; above St. George is a shield bearing Gules in a border gobony a castle argent. In the south wall of the north transept is a double 14thcentury trefoiled piscina restored, having shafts with bases but no capitals. In this wall is a fine alabaster monument with knight and lady facing each other kneeling in prayer with nine children behind them. set on a tall base on which stand Corinthian columns carrying an entablature. Above this is a great shield of the house of twelve quarterings:—(1) St. John. (2) Broy. (3) Umfreville. (4) Delabere. (5)? Sturrey. (6) Paveley. (7) Beauchamp of Powick. (8) Patishull. (9) not identified. (10) Beauchamp of Bedford. (11) Graunson. (12) Tregoz. Other shields have the same impaling Bradshaw, Argent two bends sable, for the first lord's great-grand parents, and the same impaling Waldegrave with five quarterings, for Sir John, the first lord's father and mother. There is also a monument in the east wall of this transept in memory of Frances, third daughter of William Cavendish Duke of Newcastle, who married Oliver fifth Lord St. John, and died without issue 1678. The font is good 15th-century work, octagonal with arcaded bowl and panelled shaft, in each face of which is a blank shield.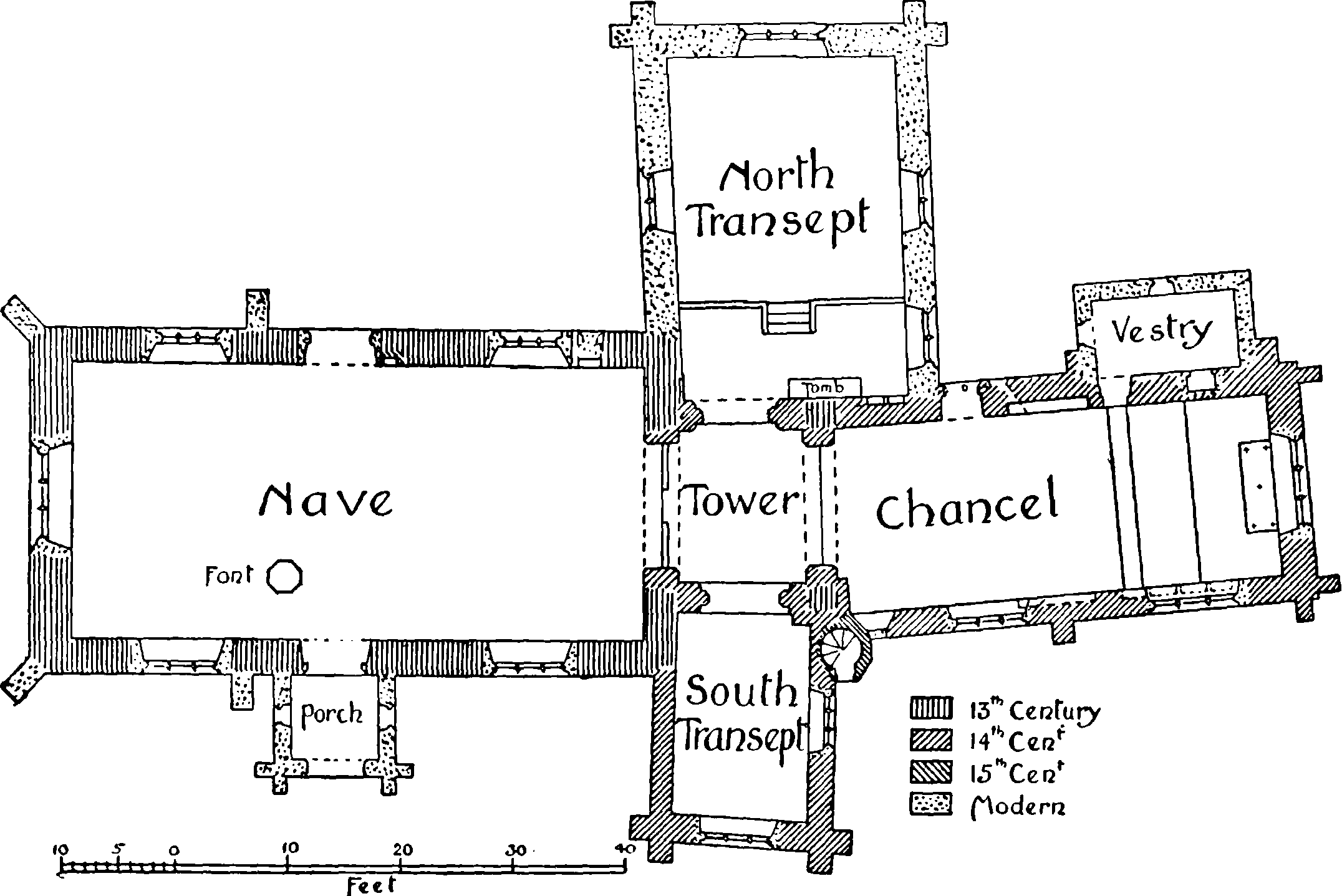 There are six bells, the first being modern, and the rest being cast by R. Taylor of St. Neots, 1786.
The plate is modern and consists of a silver communion cup and two patens, one silver and one electro-plated, presented by E. T. St. John, rector.
The registers are as follows: (i) 1582 to 1629; (ii) 1661 to 1696; (iii) 1697 to 1798; (iv) 1755 to 1812, marriages; (v) 1799 to 1813.
ADVOWSON
The first mention that has been found of the advowson of the church of St. Mary, Bletsoe, is in 1219, when Robert de Broy, lord of Bletsoe, successfully claimed it against the master of the Hospital of the Holy Trinity, Northampton. (fn. 40) In 1284 the value of the church was estimated at £8 13s. 4d., (fn. 41) and in 1313 10 marks. (fn. 42) The advowson of the church has always been attached to Bletsoe Manor (q.v.) and belongs at the present day to Lord St. John. (fn. 43)
In 1305 John de Pabenham, at that time lord of the manor, founded a chantry in the parish church of Bletsoe for the souls of the lords of Bletsoe. (fn. 44)
The chantry of Biddenham also possessed rents from tenements in Bletsoe to provide a lamp in Biddenham Church. (fn. 45)
A hermitage dedicated to St. Mary existed in Bletsoe in the 13th century. Its situation is described as in the wood of Overhey in Bletsoe, and it was the subject of a grant of meadow-land from Reginald Bugge, and of a house which he himself had built from Gilbert Clerk. (fn. 46)
CHARITIES
The Town Close consists of 5 a. 2 r. of arable land let at £6 a year, which is distributed in coals. The church land consists of 3 a. or thereabouts of grass land in Riseley let at £7 a year applied towards church expenses, and the rent of a house in Bletsoe, known as the Clerk's House, amounting to £3 10s. a year, is paid to the clerk.