Pages 59-63
A History of the County of Bedford: Volume 3. Originally published by Victoria County History, London, 1912.
This free content was digitised by double rekeying. All rights reserved.
FELMERSHAM with RADWELL
Flammersham (xi cent.).
Felmersham, a parish of 1,990 acres, is bounded, except in the south-west, by the River Ouse, which divides it from Odell and Sharnbrook in the north and from Bletsoe in the east. The land, especially in the neighbourhood of the river, where it is liable to floods, lies low, being nowhere higher than 256 ft. above ordnance datum. Of the total area 989¼ acres are arable land, 768 permanent grass and 16 woods and plantations. (fn. 1)
Mr. Marsh thus describes the soil: 'Loam. Gravel, not very good, in considerable quantity at Radwell. Some useful stone for building and roads. Good clay for bricks on Lynch Hill, where there is a fine spring reckoned good for the eyes.' (fn. 2) The principal crops are wheat, barley, beans, oats and root crops.
The river is crossed here by a comparatively modern stone bridge of five arches, the voussoirs of which are narrow and regular, while the spandrels and parapet are of coursed rubble. The intermediate piers have cutwaters on one side.
The main road through the parish approaches from Sharnbrook, and has three offshoots to Chellington, Pavenham and Radwell. The last of these crosses the Ouse at Radwell Bridge, which was built in 1766. It then consisted of five arches, and was added to in 1806, when it was made a county bridge. (fn. 3) A small branch of the Radwell Road leads to Moor End, an outlying district of this parish.
Felmersham village, approached by Felmersham Bridge on the north, is pleasantly situated on the south bank of the Ouse. The parish church, dedicated in honour of St. Mary, stands on the east of the road facing the river; adjoining it is the parsonage formerly the Rectory Farm belonging to Trinity College, Cambridge. The old vicarage is now a labourer's cottage near the schoolhouse. On the opposite side of the road is a large mediaeval stone barn having buttresses taking the thrust of the roof. Tradition asserts that 4 poles square of land in Sharnbrook Meadow, by the river, nearly opposite the church, were given for furnishing grass to be laid in the church at Whitsuntide, by a person who, having lost his way on a dark night, would have fallen into the river at this spot had he not heard Felmersham Church clock strike. (fn. 4)
Radwell is a compact hamlet towards the centre of the parish, and contains a Wesleyan Methodist chapel dating from 1807. Radwell Hall, the former seat of the Radwells and the Rands, was taken down in 1825, when some valuable coloured glass was removed. Its former position is at present marked by a modern farm-house. Felmersham Hardwick is a district in the south-west of the parish. (fn. 5) This parish was inclosed by Act of Parliament in 1765. (fn. 6)
MANORS
Gilbert son of Salomon owned 11 hides in Felmersham at the Survey of 1086, of which 7½ hides, forming one manor, were held of the king in chief (fn. 7) and 3½ hides of the Countess Judith. Gilbert son of Salomon was followed by the Meppershalls, (fn. 8) and the lands of the Countess Judith became known as the honour of Huntingdon. In 1205, (fn. 9) and again in 1278–9, (fn. 10) the dual overlordship which resulted is distinctly defined, when the tenant of each moiety into which the property had become divided is described as holding 13 virgates by serjeanty of the Meppershalls and 7 virgates of them as of the honour of Huntingdon. (fn. 11) After 1286 (fn. 12) no further reference has been found to the serjeanty due to the Meppershalls. In 1331 Robert de Meppershall held in Felmersham of the honour of Huntingdon by half a knight's fee and suit at the court of Barton. (fn. 13) In 1346 and again in 1428 a quarter of a fee was owing to the Meppershalls in this parish, but at the latter date, on account of subdivision, nothing was declared to be owing to the king. (fn. 14) No further reference to the overlordship has been traced.
By the beginning of the 13th century two tenants are found holding this property of the Meppershalls, namely the Laundres and the Peyncourts. In 1204–5 Gilbert de Meppershall acknowledged the right of Emery de Laundres to 5 hides of land in Felmersham. (fn. 15) Stephen de Laundres was holding about 1240, (fn. 16) whilst another Emery possessed property in Felmersham in 1278 which included a moiety of a mill and a free fishery from the head of the mill pond of Felmersham to Odell Mill; he also had villeins and cottars under him. (fn. 17) He still held in 1284–6 and in 1316. (fn. 18) He had a son Robert de Laundres, who quitclaimed land in Felmersham to his father in 1309–10, (fn. 19) and who held here by knight service in 1346. (fn. 20) Nothing further has been found of this family, who by 1428 had given place to Richard Colfox, (fn. 21) whose connexion with Falmersham previous to this date has not been ascertained. As seen below, it is suggested that in the manor found a generation later in the Harveys is to be traced the continued descent of this property.
Turning to that moiety owned by the Peyncourts it is found that Richard Peyncourt and 'Egelina' his mother owned 5 hides in Felmersham in 1205, (fn. 22) which a generation later had passed to Nicholas Peyncourt. (fn. 23) He was still holding in 1278–9, when, as shown above, he shared a mill and free fishery with Emery de Laundres. (fn. 24) In 1302–3 Walter Peyncourt had succeeded him, (fn. 25) between which date and 1316 an alienation appears to have taken place to Robert Albyn. (fn. 26)
In 1323–4 Walter de Trikynham quitclaimed land to him in this parish, (fn. 27) and in 1346 Robert Albyn is still described as holding here by knight service. (fn. 28) As in the other moiety there is no further record of this property until 1428, when it is declared to have passed to Thomas Milton. (fn. 29)
In 1474 John Harvey died seised of FELMERSHAM MANOR, which may represent either of the two Peyncourt and Laundres moieties, or possibly an amalgamation of both, for, though there is nothing to show how this manor came into his possession, it evidently represents the chief property in the parish. (fn. 30) It was at this time held of the king for 6s. 8d. yearly, but on the death of Agnes Paston widow of John Harvey was declared to be held of Sir John St. John as of his manor of Felmersham. (fn. 31)
Felmersham Manor was retained by the Harveys (see Thurleigh) until 1588, in which year they sold it to William Goddard. (fn. 32)
He died seised of Felmersham in 1615, having settled it on his wife Joan for her life, with reversion to his son Vincent Goddard. (fn. 33) In the same year the latter was declared to have been a lunatic for some time past. Joan Goddard died at this time, and William Goddard, son of Vincent, a minor, (fn. 34) held the manor in 1632. (fn. 35) At this date he conveyed the manor into the hands of trustees, probably preparatory to an alienation which took place about this time to the family of Leach. (fn. 36) John Leach suffered a recovery of the manor in 1671–2. (fn. 37) He died in 1687, (fn. 38) and the same year his widow Judith, William Leach (probably his son) and May his wife made a settlement of the manor. (fn. 39) From them it was purchased in 1717 by Thomas Orlebar, (fn. 40) who died in 1721, and whose widow Judith Orlebar lived here till her death in 1766. Felmersham then became the property of her three daughters Diana widow of the Rev. Edward Smith, Judith wife of the Rev. Oliver St. John Cooper, rector of Tilbrook, and Ursula wife of John Marsh. (fn. 41) John Marsh and Ursula his wife held their third in 1773. (fn. 42) In 1814 John Cooper, representing Judith's portion, combined with Charles Bloodworth to sell his third of the manor to Thomas Payn, (fn. 43) who in 1831 conveyed the 'manor of Felmersham' by fine to William Medland. (fn. 44) The manor, thus dispersed amongst various owners at the beginning of the 19th century, was subsequently bought up and reunited by Joseph Tucker of Pavenham (q.v.), (fn. 45) whose family since 1864 have been principal landowners in this parish, the present representative being Joseph Tucker Burton Alexander.
Nigel de Albini held RADWELL MANOR assessed at 7 hides 1½ virgates in 1086. (fn. 46) Like the remainder of the Albini property it is subsequently found attached to the Cainhoe barony, last mention of the overlordship being found in 1428. (fn. 47) Nigel Wast held this manor as tenant of Nigel de Albini at the time of Domesday, but by the 12th century it appears to have passed to a family who assumed Radwell as a surname, and continued to hold the manor for upwards of three hundred years. (fn. 48) In 1197 Gilbert son of William recognized the right of Eustace Mordaunt to 1 virgate of land in Radwell which his father Osmund had held. (fn. 49) In 1224 Gilbert de Radwell, who may probably be identified with the above Gilbert, received quitclaim from Muriel widow of Robert le Liz of one-third of a virgate of land here, giving her in return 2 loads of corn and 2 loads of wheat annually. (fn. 50) Gilbert was followed by Robert de Radwell, who died in 1266 holding land (of which 10 virgates were arable) to the value of £8 19s. 8½d. (fn. 51) The inquisition taken at his death does not give his heir, who appears to have been another Robert de Radwell, who in 1278–9 was declared to hold 7½ hides as one fee. The manor included a water-mill, a free fishery in the Ouse 'from Humberdale to the hedge (sepes) of Pavenham' in common with other lords in this parish. He held 2½ hides ½ virgate in demesne, 3 virgates in villeinage and John le Wolf was declared to hold 9 virgates of him. (fn. 52) Two cottagers owed him a money rent and three cocks, and the villeins were not allowed to give their daughters in marriage without their lord's consent. Robert de Radwell died before 1289, at which date a son Henry born to his widow Beatrice after his death was declared to be illegitimate according to the law of England, and John de Radwell, probably a brother of Robert, acquired seisin of the manor. (fn. 53) John de Radwell held by knight service in Radwell in 1302–3, (fn. 54) and was part lord of the vill in 1316. (fn. 55) The following year his son John with Alice his wife was concerned in a suit respecting lands in Radwell. (fn. 56) He was still holding in 1346. (fn. 57) By 1428 another John Radwell held the knight's fee by which this manor was held, (fn. 58) and in 1445 Thomas Radwell his son died seised of the estate, (fn. 59) which was held by Margaret widow of John till her death in the same year. The manor then passed to Edmund Randes grandson of Margery Radwell, sister of John Radwell, who was holding in 1428. (fn. 60)
The Randes family continued to hold Radwell Manor in direct descent for upwards of three hundred years. (fn. 61) John great-grandson of Edmund Randes made a settlement of the manor in 1551 (fn. 62) and again in 1560. (fn. 63) Edward Randes his son held Radwell in 1591–2 (fn. 64) and Oliver Randes his son and heir had succeeded to the property in 1618. (fn. 65) He died in 1658, (fn. 66) and in 1723 his daughters Katherine Randes, spinster, and Mary wife of Henry Ventris conveyed the manor in trust to William Salisbury. (fn. 67) It continued in this family until 1753, in which year it was sold to Jeffery Fisher of Flitwick. (fn. 68) His daughter Anne wife of James Hesse held the manor in 1783. (fn. 69) On the death of her first husband she married George Brooks and settled this manor on her daughters by her first marriage, Anne wife of William Horne, and Martha wife of Rev. Arthur Bold, (fn. 70) who were holding in 1820.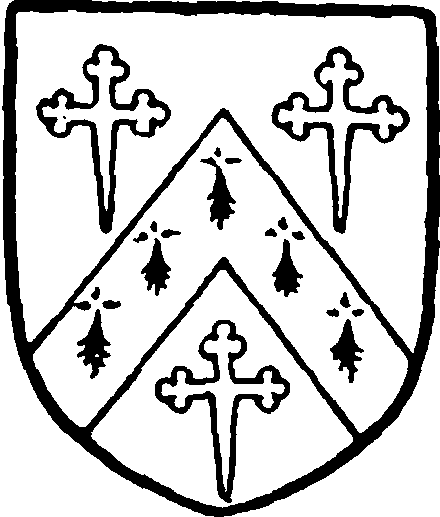 A second property in Radwell called in the 17th century FELMERSHAM MANOR had its origin as follows. In 1086 Hugh (de Beauchamp) held 2 hides 2½ virgates of the Countess Judith, which had formerly belonged to Tovi, a house carl. (fn. 71) This land appears to have passed by some arrangement from the honour of Huntingdon to the barony of Beauchamp of Bedford, and was held of that barony by Simon de Patishull for half a knight's fee. (fn. 72) John de Patishull held 2½ hides ½ virgate here in 1278–9, having as free tenant William de Broy holding 7 virgates for 16s. and 1 lb. of pepper. (fn. 73) The Patishulls continued to hold during the 14th century, (fn. 74) and this manor as in the case of Bletsoe (q.v.) passed to the Beauchamps of Bletsoe and so to the St. Johns of Bletsoe, who claimed a manor in this parish from the early 16th century. (fn. 75)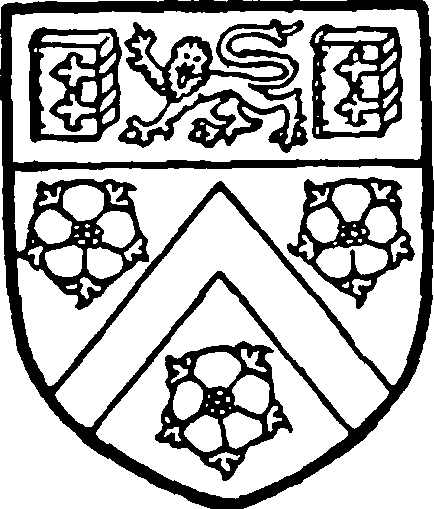 In 1706 it was still enumerated in a list of manors belonging to Lord St. John, (fn. 76) but by 1766 it appears to have been dispersed, though Lady St. John and her younger children are said to hold land in Radwell, (fn. 77) and as late as 1865 a small farm in this hamlet was sold by Lord St. John. (fn. 78)
Trinity College, whose connexion with this parish will be found described under the advowson, appear to own a manor here, of which, however, no mention has been found till 1550, when Sir Michael Fisher died seised of lands in Felmersham held of Trinity College, Cambridge, as of their manor of Felmersham. (fn. 79) It does not appear in the original grant of Edward III to King's Hall, Cambridge, in 1342, or in the confirmation of Henry VIII in 1543 to Trinity College. Lysons mentions it as a manor, however, and what is still more conclusive, the parish award of 1766 mentions Daniel Berry as a copyholder of the manor held by Trinity College in this parish. (fn. 80)
CHURCH
The church of ST. MARY THE VIRGIN consists of a chancel 40 ft. by 18 ft., a central tower 16 ft. by 17 ft., north transept 15 ft. 10 in. long by 17 ft. 3 in. wide, south transept 11 ft. long by 14 ft. wide, nave 57 ft. 2 in. long by 19 ft. 8 in. wide, with north and south aisles the same length and 7 ft. 3 in. wide. It is a most beautiful piece of work of quite unusual scale and richness for a country church, begun about 1220, and carried through to completion in some twenty years; the only alterations that have since been made are the rebuilding of the south wall of the south aisle in the 14th century and the heightening of the tower, the addition of a clearstory to the nave and the insertion of several windows in the 15th century.
The chancel is built with small oolite rubble walling, and has clasping buttresses at the eastern angles; on the north and south sides shallow buttresses divide the length into three bays, each containing a lancet with moulded jambs and head and a label which on the south side, towards the road, has dog-tooth ornament, but is plain on the north and less conspicuous side. Beneath the eaves of the tiled roof is a row of mask corbels. The east window is modern and is of five lights with net tracery in 13thcentury jambs; and two of the three southern lancets, and one on the north, are restorations. Round the chancel a moulded string runs under the windows, both inside and outside. In the north wall is a square locker fitted with modern doors, and opposite to it is a double piscina with a central pillar having a foliate capital; in the second bay is a south doorway with a moulded arch and dog-tooth label.
The east and west crossing arches are of three orders, the two outer richly moulded towards the west, but the north and south arches have only one moulded order, the others being chamfered; the jambs have engaged round shafts alternating with keeled rolls, and the inner order of the east and west arches is corbelled off 10 ft. from the floor. The capitals are plainly moulded. In the east end is a beautiful 15th-century screen of three bays with tracery and the coved half-vault under a former rood-loft, now finished with a band of cresting; its lower panels have pierced tracery, and over them is the inscription, 'Orate [pro] a[nimabus] Ricardi Kyng et agnet' uxoris eī constructorum ist' operis.' The crockets and finial of the central arch take the form of angels in attitudes of prayer—a most charming piece of detail.
The north transept, which is blocked up by a large organ, has a door at the south-east leading to the tower staircase, which is octagonal in plan, ending in a conical stone roof. The north wall contains three deeply-chamfered lancets connected by a small outside label, and there is a single lancet in both the east and west walls. Over the three north lancets is a modern foiled circular opening. The south transept is curiously planned, being very shallow, with one gable narrower than the other, its east and west walls being carried on half arches to the tower walls. It has lower east and west walls bringing it to a symmetrical plan. There is a lancet on the east, and at the west it opens to the aisle by a plain pointed arch like the north transept. On the south it has two tall lancets with a vesica over, and a trefoiled piscina at the south-east.
The nave has an arcade of four bays on each side, the two eastern bays being markedly wider than the two western; the arches have a moulded outer and a chamfered inner order with moulded labels, springing from columns and responds alternately round and octagonal, having moulded capitals and bases which vary slightly in detail. Above each arcade are four 15th-century clearstory windows, each of three tall cinquefoiled lights.
The roof, which is modern, is carried by large stone corbels, those at the east and west being the four evangelistic symbols and the rest mere grotesques.
The west end of the nave is a very beautiful composition in three stages, having a deeply moulded central doorway flanked by moulded arches containing blank tracery; above is a wall arcade of seven bays, the arches of two moulded orders having dog-tooth, or, in one instance, a peculiar wavy ornament in the inner order; each arch springs from four moulded capitals standing on as many slender round shafts, standing clear of the wall. The top stage has a wide three-centred central arch, with detached marble jamb-shafts, flanked by two narrower pointed arches, each inclosing a lancet window: the central opening is now filled by three modern lights in 14thcentury style, but may have contained three lancets in the first instance. The original steep tiled gable is gone, and a low-pitched 15th-century embattled parapet takes its place; but the gable cross on the top looks like the 13th-century one re-used.
At the west of each aisle is a lancet under a moulded arch, and the pitch of the steep lean-to roof of the aisle is still to be seen.
The north wall of the north aisle contains two large restored 15th-century windows, each of three cinquefoiled lights with tracery under a four-centred head and label; between these windows is a plain 13th-century doorway with a label stopped by masks, and a moulded segmental rear arch with a shaft on each side.
The south wall of the south aisle contains two restored 14th-century square-headed windows of three lights with net tracery, and between them is a 14th-century porch with a pointed doorway of two chamfered orders and a large scroll-moulded label. The south doorway of the aisle, set in a projecting block, with a contemporary niche over it, is almost entirely renewed, having a moulded arch of three orders, clustered shafts in the jambs and a moulded segmental rear arch.
The font near the south doorway is an octagonal block with trefoiled panels, and an 18th-century domed cover with a hinged door on the west side.
East of the south doorway is a recess for holy water.
The tower rises three stages above the roofs, the lowest stage being short, with two lancets on each side except the east. The second, which was the top stage in the 13th century, has on the east and west an arcade of three bays, the middle bay being roundheaded and inclosing a two-light opening, while on the north and south there are two arches in place of the middle bay, inclosing two lancets. Above is a corbel table, stopped by flat pilaster buttresses at the angles. The top stage was added in the 15th century and contains on each side except the north a two-light trefoiled window with a quatrefoil over, above which is an embattled parapet and south-east turret. Before this stage was added it would seem as if the tower had, or was intended to have, a broach spire. On the north side are two trefoiled single lights.
The pewing is modern, but in the chancel are four arm-chairs and a communion-table of the 17th century.
In the north transept are the 17th-century brass figures of a man and woman, without inscription; and in the middle aisle of the nave is a brass to Richard Ottway, a merchant tailor who died 1621.
There are five bells; the first by Hugh Watts with inscription 'I H S NAZARENUS: REX: JUDEORUM: FILI: DEI: MISERERE: MEI: 1634'; the second and fourth by Newcombe, 1617; the third and tenor treble by Eayre of St. Neots, 1766.
The plate consists of a communion cup of 1594 with a small cover paten, and a modern silver paten.
The registers are in good condition, in six books: (i) has all entries 1660 to 1744; (ii) the same, 1745 to 1762; (iii) marriages 1756 to 1812; (iv) baptisms and burials 1763 to 1811; (v) the same, 1811 to 1812; (vi) Registers of Pavenham, all entries 1640 to 1799.
ADVOWSON
Felmersham Church was granted to Lenton Priory by Robert son of William de Meppershall (fn. 81) in the reign of Henry II, (fn. 82) the gift being confirmed by King John in 1200, (fn. 83) whilst in 1207–8 Gilbert de Meppershall acknowledged the prior's right to the advowson. (fn. 84) From 1204 onward the chapels of Pavenham and Radwell are mentioned as attached to Felmersham. (fn. 85) In 1255 a further confirmation was received by Lenton (fn. 86) of Felmersham Church, whose total value in 1281 was assessed at 70 marks. (fn. 87) In 1283 an exchange was made between Lenton Priory and the Crown, by which the latter obtained the advowson of Felmersham, giving in return that of Horsley. (fn. 88) This exchange was ratified at various dates between the years 1283 and 1401. (fn. 89) The king continued to exercise the right of presentation (fn. 90) until 1342, in which year he granted it, together with a licence of appropriation of the church, to King's Hall, Cambridge, (fn. 91) which he had founded. This Hall was later merged with Michael House by Henry VIII into his Trinity College, which in 1543 received a grant of the rectory, church and advowson of Felmersham, (fn. 92) which they have since retained. (fn. 93)
In 1278–9 the parson of Felmersham held 1 virgate of land and 3 acres of meadow pertaining to the church of Felmersham for the support of a chaplain to celebrate mass in the chapel of 'Cadewelle,' probably a scribal error for Radwell. (fn. 94)
CHARITIES
Poor's Estate, or Town Lot, consists of 5 a. 1 r. 11 p. in Rowley Field, awarded under the Inclosure Act of 1766 in lieu of certain open fields, let at £8 15s. a year, which, subject to the payment of £1 a year to the church, is distributed among the poor.
The Wesleyan chapel at Radwell, conveyed by trust deed, 1807, is regulated by scheme of the Charity Commissioners of 1871.