Pages 238-242
A History of the County of Berkshire: Volume 4. Originally published by Victoria County History, London, 1924.
This free content was digitised by double rekeying. All rights reserved.
WEST or GREAT SHEFFORD
This parish lies on either side of the Lambourn Valley and contains 2,243 acres, of which 1,853 are arable, 109 permanent grass and 74 woods and plantations. (fn. 1) The soil is chalk and the chief crops are wheat, barley and oats. The village lies by the river, where the high-road from Newbury to Lambourn crosses that from Hungerford to Wantage. There are some outlying farms and cottages, and a hamlet known as Shefford Woodlands where the highway from Hungerford to Wantage crosses the road from Newbury to Baydon. The land in the north is 500 ft. or more above the ordnance datum, but it falls to less than 400 ft. in the village near the river, rising again to 600 ft. in the south. The Lambourn Valley branch of the Great Western railway, opened in 1898, runs across the parish, with a station in the village. The population is purely agricultural. The parish was inclosed under an Act of 1811–12 and the award is dated 7 November 1818. (fn. 2)
The late 16th-century manor-house, now a farm, stands on the south side of the church, but has been much modernized. It is a rectangular two-story brick and flint building, facing east, with red-tiled roof hipped at the south end. The great hall has been divided. There is a panelled room in which Charles I is said to have slept. (fn. 3)
There are Wesleyan and Primitive Methodist chapels in the village.
On the hill to the south of the village a round barrow was opened early in the 19th century, when besides ashes, teeth and fragments of pottery a perforated incense cup was found. (fn. 4)
A hoard of silver coins of the reigns of Elizabeth, James I and Charles I was found in 1889 under the stairs in a cottage in the village. (fn. 5)
Manors
The manor of WEST SHEFFORD was held in alod of King Edward the Confessor by Uleva, and in 1086 by Hugh de Port. (fn. 6) From Hugh it passed to his son Henry, and from him to his son John de Port, lord of Basing, who was living in 1166. (fn. 7) By his wife Maud John had a son Adam, who succeeded him. (fn. 8) By his second wife Mabel granddaughter of Roger de St. John of Halnaker Adam had a son William de Port, who took the name of St. John. (fn. 9) He married Godheld Paynel and was living in 1233, but died a few years later. His widow married Richard de Lucy, with whom she held this manor, which formed part of the barony of Basing. (fn. 10) The manor afterwards passed to William's son Robert, who received a grant of free warren here in 1253. (fn. 11) He married Agnes de Cantlow, and was living in 1256. (fn. 12) His son John (fn. 13) enfeoffed Sir Richard de Hautot of this manor in 1274, but reserved the advowson and the overlordship. (fn. 14) John was succeeded about 1302 by his son John, who married Isabel daughter of Sir Hugh de Courtenay and died in 1329. (fn. 15) He appears to have taken a second wife Alice, for in 1330 the king granted to her the advowson in dower, (fn. 16) but the overlordship passed to John's son Hugh, who died in 1337, (fn. 17) leaving by his wife Mirabel, who survived until 1362, a son Edmund aged four and two daughters Margaret and Isabel. Edmund died a minor and childless in 1347. His heirs were his sisters Margaret, the wife of John St. Philibert, and Isabel wife of Lucas Lord Poynings, (fn. 18) and the overlordship of this manor was assigned to Lucas and Isabel in 1349. (fn. 19) Isabel outlived her husband and died in 1393, when her son Thomas succeeded. (fn. 20) His son Sir Hugh Poynings died without male issue during his father's lifetime in 1426. Sir Thomas died 7 March 1429 seised of this overlordship, which passed to his granddaughters, Constance wife of John Paulet and Alice wife of John Orrell, and to his great-grandson John son of Thomas Bonville and Joan, another granddaughter of Thomas. (fn. 21) In 1615 the manor was held of Sir Thomas Parry (fn. 22) as of the manor of Hampstead Marshall.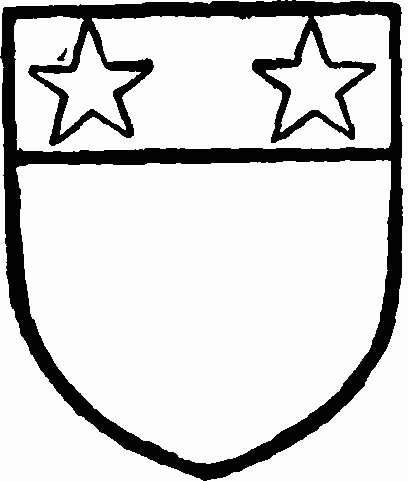 As already mentioned Sir John St. John enfeoffed Sir Richard de Hautot of this manor in 1274, (fn. 23) and in 1282 it was in the king's hands for Andrew de Hautot's default in a suit against Henry and Agnes de la Wyk. (fn. 24) In 1283–4 Andrew was sued for a messuage and 3 carucates of land by Joan de Oakhanger (fn. 25) daughter of Fulk St. John. (fn. 26) Andrew, however, settled the manor in 1315–16 on himself and his wife Isabel. (fn. 27) He was still holding it in 1326, (fn. 28) but had been succeeded, probably before 1332, (fn. 29) by Richard de Hautot, who was holding it in 1349. (fn. 30) From Richard the manor passed to Isabel wife of Martin de Hertham, sister and heir of Andrew Hautot of Medestede, who conveyed it in 1353 to William Overton. (fn. 31) In 1357 the Oakhangers' claim was renewed by Gilbert de Oakhanger, Joan's grandson, who stated that his ancestor Fulk St. John had been unjustly disseised of the manor by Robert St. John. Gilbert made good his claim against John Ingram and Walter le Young, (fn. 32) but in 1366–7 Henry de Aldrynton and his wife Elizabeth, in whose right the manor seems to have been held, sold it to John Kentwood. (fn. 33)
Sir John Kentwood died before 1393, when the manor was held by his widow Alice. (fn. 34) In 1428 it was held by another John Kentwood, (fn. 35) who was succeeded by Robert Kentwood. He died towards the end of the 15th century, leaving it to his son John, with successive remainders to his next son Nicholas and his daughters Frideswide and Elizabeth. John granted it in 1484 for life to Alexander Cheney and Florence his wife. (fn. 36) John and Nicholas both died childless early in the 16th century, when Frideswide, with her husband Richard Fettiplace and Elizabeth and her husband John Swaffeld, endeavoured to recover the manor from Florence, now a widow, and Eleanor her daughter, who had married Richard Norreys. (fn. 37) In 1507 John Swaffeld and Elizabeth his wife, who had inherited West Shefford as their share of Robert Kentwood's estates, conveyed it to Richard and Eleanor Norreys, (fn. 38) who sued Florence for detaining the title deeds relating to it. (fn. 39)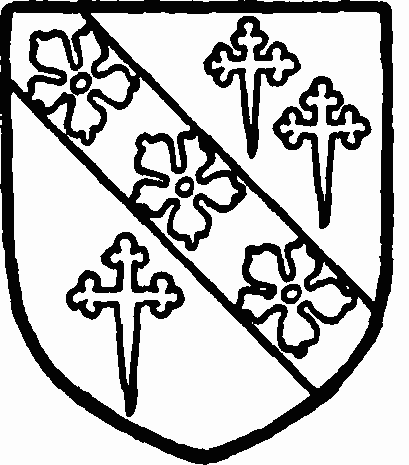 Richard Norreys died before 1525, (fn. 40) when the manor had passed to his daughter Anne wife of Richard Bruges or Bridges of Newbury. (fn. 41) Richard died seised of the site of the manor before 1558, leaving a widow Joan, who must have been his second wife, and a son Anthony, who succeeded him. (fn. 42) Anthony settled the manor in 1583 (fn. 43) on himself and his wife Barbara and his daughter Eleanor, who was then about to marry Sir George Browne of Wickhambreux, Kent, second son of Anthony Browne Viscount Montagu. (fn. 44) Anthony Bridges died here in January 1613, his wife Barbara having predeceased him, (fn. 45) and the manor passed to Eleanor and Sir George Browne. The latter died in 1614, when his son George succeeded. (fn. 46)
George Browne being a Roman Catholic forfeited twothirds of the manor as a recusant in 1627, and in 1637 obtained from the Crown a lease of this part for forty-one years. (fn. 47) He died in February 1664, when his son George succeeded. (fn. 48) George had been knighted in 1660 and became K.B. in 1661. (fn. 49) He died in 1678 (fn. 50) and was buried in the church here. He left two daughters, Winifred married to Basil Brooke of Madeley, Shropshire, and Helen the wife of Henry Fermor of Tusmore, Oxfordshire. (fn. 51) On the death of Sir George this manor seems to have passed to his brother Sir John Browne of Caversham, who was created a baronet 10 May 1665 (fn. 52) and died about 1680. His son Sir Anthony Browne, with his cousins Winifred Brooke and Helen Fermor, was dealing with it in 1688. (fn. 53) Sir Anthony died unmarried in December 1688 and was succeeded by his brother Sir John Browne of Caversham, who died childless in 1692 (fn. 54); this manor then passed with the title to the third brother George, who sold it in 1714 to Sir William Trumbull. (fn. 55)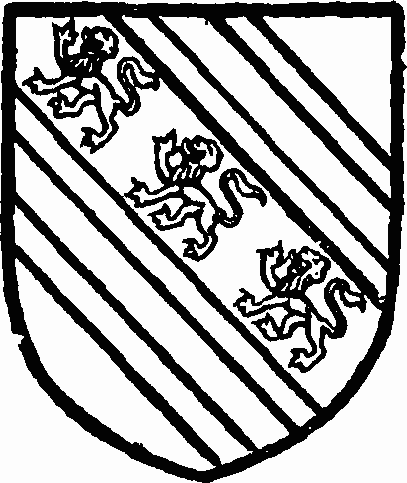 Sir William Trumbull of Easthampstead, Secretary of State in the time of King William III, was succeeded in 1716 by his son William, (fn. 56) who died in 1760, (fn. 57) leaving an only daughter Mary wife of the Hon. Martin Sandys, fourth son of Samuel Lord Sandys. Their daughter and heiress Mary, wife of Arthur Hill, second Marquess of Downshire, was created Baroness Sandys in 1802 and died in 1836. (fn. 58)
Her eldest son Arthur Blundel Sandys Trumbull Hill, third Marquess of Downshire, seems to have succeeded to West Shefford before her death, as he was holding it in 1810, (fn. 59) and it has since descended with the title. (fn. 60)
Arthur Wills John Wellington Blundell Trumbull Hill, sixth Marquess of Downshire, sold by auction all the lands here a few years ago, but the manorial rights were reserved.
Adam de Port gave 10 librates of land in Shefford, afterwards known as the manor of COLDRIDGE (Colrigge, xiii cent.; Colrugge, xiv, xv cent.), to John Marshal on his marriage with Adam's daughter Joan. She afterwards married Richard de Rivers of East Mersea (co. Essex), and in 1205–6 some disagreement seems to have taken place between Adam and Richard as to this estate. An arrangement was made by which certain tenants at Shefford were assigned to Richard, and Adam agreed that these tenants should have common pasture at Ildelande. (fn. 61) Richard was succeeded about 1228 by his son William, (fn. 62) who married Eleanor daughter of Fulk Fitz Warin (fn. 63) and died in 1276. (fn. 64) His son and successor John de Rivers died in 1277 seised of the manor of Coldridge, within the manor of Shefford, held of John St. John. He left a widow Mabel and a son William, then aged three years. (fn. 65) The custody of the manor was granted in 1278 to John St. John, (fn. 66) the overlord. William was succeeded before 1303 by Richard de Rivers, (fn. 67) who was holding this manor in 1323–4 (fn. 68) and died about 1332, when the king ordered his escheator to restore to Alice, Richard's widow, the issues from Coldridge, which was then held of Richard de Hautot by the service of a pair of gilt spurs. (fn. 69) Their son Robert de Rivers (fn. 70) presumably succeeded his mother. The manor had passed before 1346 with that of East Mersea to Richard le Hurde, who held it of the inheritance of his wife. (fn. 71) In 1428 it was in the hands of John Kentwood, (fn. 72) who was holding the manor of West Shefford, with which Coldridge afterwards seems to have become merged.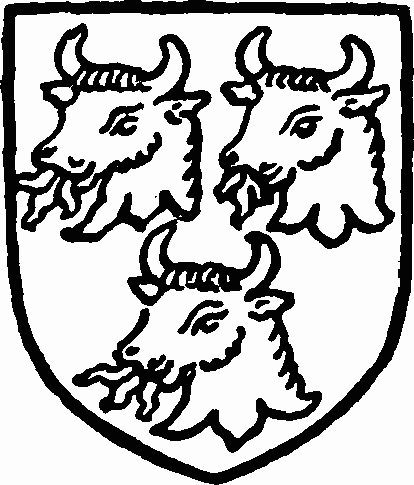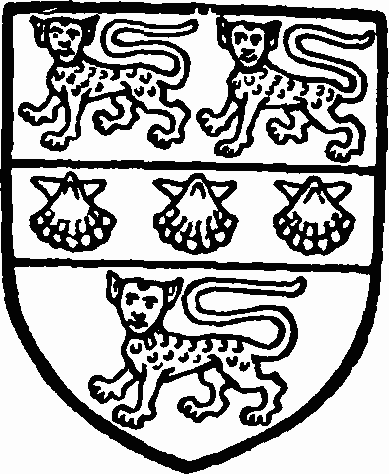 Five hides of land in this parish were granted in the time of Henry I to the priory of Sherborne in Hampshire by Hawise wife of Henry de Port, the founder of the priory, and were confirmed to it by her son John. (fn. 73) The priory held these lands (fn. 74) until 1462, when Edward IV granted it and its endowments to the hospital of St. Julian in Southampton. (fn. 75) Eleven years later it was granted to Eton College. (fn. 76) The priory was afterwards restored to the hospital at Southampton, which had been granted in 1347 by King Edward III and Philippa his consort to the Provost and Fellows of Queen's College, Oxford, (fn. 77) to whom these lands still belong.
A mill worth 10s. is mentioned in the Domesday Survey, (fn. 78) but there is no further reference to it until 1615, when two water-mills are mentioned. (fn. 79) A mill belonged to the manor from the 17th to the 19th century. (fn. 80)
Church
The church of ST. MARY consists of chancel and nave under one continuous modern roof, south porch, and circular west tower with octagonal belfry stage.
With the exception of the porch and an organ chamber on the north side of the nave at the east end erected in 1870, the building dates from c. 1200. A new window was introduced in the south wall of the chancel in the 14th century, and in the 15th century the present east window and two on the south side of the nave were inserted. The upper stage of the tower is also of 15th-century date.
Internally the church is 80 ft. in length by 18 ft. 10 in. wide and the tower is 14 ft. 6 in. in diameter. There is no chancel arch, and no trace of one was found during the restoration of 1870, but a narrow rood-loft staircase was then discovered within a buttress-like projection on the north wall, with lower and upper openings. It was, however, in so dilapidated a state that it was taken down and the organ chamber erected over the position it occupied. (fn. 81) The building, which is constructed throughout of flint rubble with stone dressings, was stripped of its external covering of stucco in 1870, and the roof is covered with modern red tiles overhanging at the eaves. Internally the walls are plastered.
The chancel is 26 ft. in length and had originally three lancets on each side and two (fn. 82) (or a triplet) at the east end. Of these all three remain on the north side and two on the south, the easternmost being moulded all round externally. The east window is a tall pointed opening of four cinquefoiled lights with transom and perpendicular tracery, and in the gable above is an original circular opening. The outer jambs of two original lancets remain, 6 ft. from the angles of the building, with a portion of the sills, which were at a slightly lower level than that of the existing window. The 14th-century window which replaces the westernmost window on the south side is pointed and of three cinquefoiled lights, with a chamfered rear arch dying into the wall at the springing. The chancel roof is of three bays plastered between the rafters. Its pitch has been slightly reduced by heightening the side walls. The only division between the chancel and nave is a modern low stone wall. The reredos was erected in 1912 in memory of Mary Waldron, and has five panels painted by Byam Shaw.
At the east end of the nave in the usual position on the south side is a plain pointed piscina recess with bowl in the thickness of the wall and stone shelf above. The south doorway is a good example of transitional work with pointed arch of two orders, the inner with a plain chamfer continued down the jambs to the ground and the outer with zigzag ornament and plain soffit springing from quirked and chamfered imposts carried on angle shafts with carved capitals and moulded bases. The capitals have grotesque heads with pointed ears and the nose at the angle, (fn. 83) and on the east jamb of the doorway are two small votive crosses. The north doorway, which is now built up, has a pointed arch of two chamfered orders, the outer springing from hollow-moulded imposts returned at each end as a label. Both doorways have segmental rear arches. The nave is lighted on the north side by two (fn. 84) plain lancets similar to those of the chancel, one on either side of the doorway, and on the south side by two square-headed windows, similarly placed, each of three cinquefoiled lights with moulded jambs. A 15th-century canopied niche in the north wall to the east of the doorway is apparently not in its original position. It now contains a modern figure of the Good Shepherd. A gallery at the west end was taken down in 1870.
The tower is of three stages, the two lower circular in plan and the upper octagonal belfry stage finishing with a leaded roof behind an embattled ashlar parapet. The lower stage has a lancet window facing west and the middle stage three similar windows to north, west and south, all these openings being original or restored. The belfry has a pointed window of two cinquefoiled lights with hood mould on each of the four cardinal sides, and the pointed tower arch is of three chamfered orders, the inner springing from corbels. The upper member of the corbels is continued as a chamfered impost and is carried up on either side as a hood mould. (fn. 85) Access to the ringing chamber is by a modern circular iron staircase.
The font (fn. 86) stands on a modern moulded stone base and two stone steps below the tower, and consists of a circular bowl carved over its whole surface with three horizontal bands of ornament, the middle one of flowing pattern, and is probably of transitional date.
The pulpit and all the fittings are modern.
There is no ancient glass, but in 1759 it was stated that the east window and the three later windows on the south side bore inscriptions on the glass to the effect that it was erected by Reginald Kentwood. (fn. 87)
In the chancel is a monument to Sir George Browne, kt. (d. 1678), with the arms of Browne quartering Montagu, and flat gravestones, now placed against the wall, to Eliner Browne (d. 1662), Henry Browne (d. 1668), Mary Wadman (d. 1687), (fn. 88) John Yeat, an infant (d. 1688). There is also a blue stone slab with arms, helm, crest and mantling to Charles Hall, gent. (d. 1738), and Margaret his wife (d. 1740), and several early 19th-century tablets, including one to the Rev. William Wilson, rector (d. 1818).
The tower contains a ring of six bells, the oldest of which is dated 1662. Two others of the same date were recast in 1870, when the sixth was added. Of the remaining two, one was cast by John and Robert Cor of Aldbourne in 1735, and the other by Robert Wells of Aldbourne, but is without date. (fn. 89)
The plate consists of a cup of 1730 with floral band below the rim, a paten of 1728 inscribed, 'Lady Judith Trumbell An. Do. 1728. D.D.,' and a flagon of 1815. There is also a pewter tazza formerly used as a paten, in the centre of which is the rudely drawn print of a man in armour on horseback with the marginal legend, 'What have we that we have not received of the Lord 1616.' The outer border is formed of a band of shields with an inner and outer edging of beaded circles. The shields, sixteen in number, bear various coats of arms, including those of England, Scotland, Ireland, France and the city of London. The bowl also bears the inscription, 'The gift of Thomas Harvye in An° D° 1621 March 31.' There are no pewterer's marks. (fn. 90)
The registers begin in 1570, but are not regularly kept till 1612. (fn. 91)
The churchyard is approached from the high road by an avenue of lime trees and is entered at the east end. It contains a yew tree and the base and shaft of a cross found in 1870, upon which a modern cross-head has been set. The shaft is 6 ft. 3 in. in height and octagonal in section and the base has carved heads at the four angles.
Advowson
The advowson of West Shefford was retained by Sir John St. John when he enfeoffed Sir Richard de Hautot of the manor in 1274, (fn. 92) and it descended with the overlordship, (fn. 93) passing in 1349 after the death of Edmund St. John to John St. Philibert and Margaret his wife. (fn. 94) It had, however, passed before 1507 into the hands of the lords of the manor, (fn. 95) and descended with the manor (fn. 96) until 1707, when Sir George Browne sold it to Samuel Linton, (fn. 97) the rector. His son presented it in 1736 to Brasenose College, Oxford, (fn. 98) in which the patronage is now vested.
Charities
It was recorded on the church benefaction table that Mary Linton gave £20, Mary Forster £20, Gabriel Fulbrooke £5 and John Fulbrooke £5 for the poor.
In 1812 John Fulbrooke by his will bequeathed £100 for the poor and in 1826 Anthony Barrett by his will bequeathed £100 for the poor.
These gifts are now represented by £277 15s. 6d. consols with the official trustees, producing £6 18s. 8d. yearly, which is distributed in money at Whitsuntide to about fifty recipients.