Pages 293-298
A History of the County of Buckingham: Volume 4. Originally published by Victoria County History, London, 1927.
This free content was digitised by double rekeying. All rights reserved.
GREAT BRICKHILL
Brichella (xi cent.); Magna Brikehille (xii cent.); Magna Brichull (xiii cent.).
This parish contains nearly 2,383 acres, of which the surface is part sand and part clay and the subsoil Lower Greensand. Of this area 444 acres are arable, where wheat, oats and barley are grown, 1,506 are pasture and 130 woods and plantations. (fn. 1) The land rises in the west of the parish to 300 ft., and near the village to 400 ft., above the ordnance datum.
The main road of Great Brickhill, called Galley Lane, runs from north to south through the long and straggling village. Near its north-western extremity, in extensive grounds, identical probably with the park of the 13th century and later, (fn. 2) stands Brickhill Manor, the seat of Sir Everard Philip Digby Pauncefort-Duncombe, bt., and the successor probably of more than one ancient manor-house. Robert Bardolf owned a capital messuage in the parish at the close of the 12th century, (fn. 3) as did the lords of the house of Grey for the greater part of the 14th century, (fn. 4) although in 1396 the site was occupied by buildings of no value. (fn. 5) The Duncombes, who were called 'of Great Brickhill,' had a capital messuage here which they and their heirs made their dwelling-house (fn. 6) except for a period in which it was leased to the Wallis family. (fn. 7) The church and rectory both stand south of the manorhouse. There are many picturesque 17th-century houses and cottages in the village with walls of halftimber and brick and roofs mostly of thatch, but some of tiles or slate. The Baptist chapel, at its south end, dates from 1812, and the Wesleyan Methodist chapel, built in 1877, has succeeded one existing here in 1862. (fn. 8)
In the north-west of the parish Orchard Mill preserves the name of a water-mill of the 16th and following century. (fn. 9) This was perhaps on the site of one of the two mills standing in 1086 in Great Brickhill, (fn. 10) to which a water-mill remained appurtenant until the early 18th century and probably later. (fn. 11) The other Domesday mill is probably the Smewnes Mill of 1251 (fn. 12) or its predecessor, which must have stood in the south-west of the parish, where the Ouzel divides Great Brickhill from Soulbury, in which part of Smewnes lay. This mill in the 13th century associated with the 'water of Novente,' (fn. 13) in the 17th described as two mills under one roof, (fn. 14) reappears in the 18th as a paper-mill (fn. 15) and gave its name to Paper Mill Farm, the name of Smewnes itself having disappeared from modern maps.
'Le lord meadows' of 1634 (fn. 16) is probably the 'Lord's Mead' of 1771, then held by the rector with 'Swansnest' and 'Half the Parson's Hide.' (fn. 17) There was a 'dole meadow' in 1584 (fn. 18); 'Eaton leyes' and 'Quydlecott' belong to the 16th and 17th centuries (fn. 19); 'St. Margaret lande,' 'Apenham meade,' 'Achemore field' and 'Barbers' occur in a record of 1596 (fn. 20); 'Fosseys farme,' 'Maynard' and 'Conigree Close' in one of 1634. (fn. 21) 'Doddes,' 'Bacons,' 'Crowell furlonge,' 'Capon hedges' and 'Otehill,' (fn. 22) as also woods called 'Sapgrove' and 'Ladygrove,' (fn. 23) and a messuage called 'le White House' (fn. 24) were all included in the reputed manor of Smewnes, though the last seems afterwards to have been transferred to the chief manor. (fn. 25)
About 1,260 acres in this parish were inclosed by Act of Parliament in 1771. (fn. 26)
Manors
The manor of GREAT BRICKHILL, which Earl Tosti held before the Norman Conquest, belonged to Hugh Earl of Chester in 1086, when it was assessed at 9 hides. (fn. 27) Randolph Earl of Chester, great-great-grandson of Hugh's sister Margaret, (fn. 28) was overlord in 1205. (fn. 29) After his death without issue the overlordship of Great Brickhill came to Hugh Earl of Arundel, (fn. 30) son and heir of his sister Mabel. (fn. 31) He, too, left no child, and the earldom of Chester was annexed to the Crown in 1246. (fn. 32) Great Brickhill was still said to form part of the honour of Chester in 1284, (fn. 33) but this is the last reference to the connexion of the Earls of Chester with the place, the overlordship rights having been obtained at that date by Hugh le Despencer, (fn. 34) son of Hugh le Despencer and of Alina daughter and heir of Sir Philip Basset of Wycombe, (fn. 35) to whom a pair of gilt spurs worth 6d. was owed for this manor. (fn. 36) He and his descendants, described as the heirs of Philip Basset, are returned as overlords throughout the 14th century. (fn. 37) From 1526 to 1634, however, the tenure was of the Crown by knight service. (fn. 38)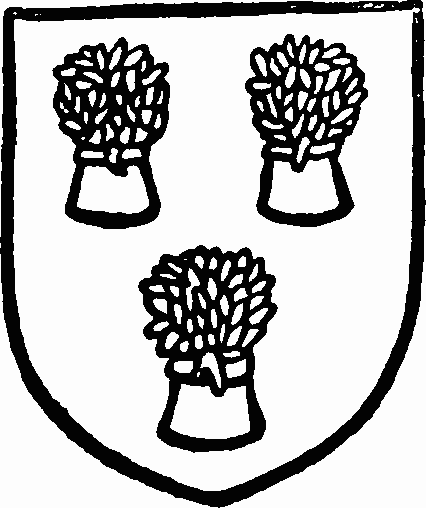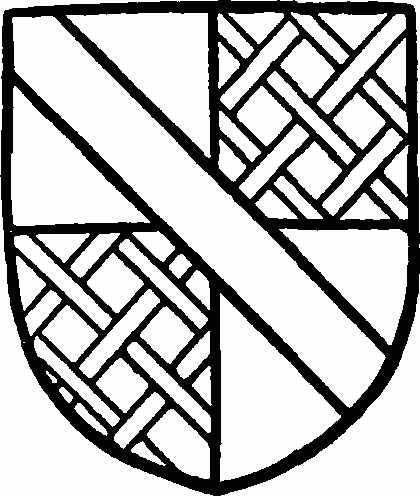 From a certain William, sub-tenant of the Earl of Chester in 1086, (fn. 39) or from his heirs the manor of Great Brickhill came to the family of Malbank. It appears to have descended towards the close of the 12th century to the daughters and co-heirs of William, Baron of Nantwich, (fn. 40) possibly the William de Malbank who held in Buckinghamshire or Bedfordshire from 1176 to 1184. (fn. 41) The number of these ladies is given variously as three (fn. 42) and four. (fn. 43) Eleanor, described as the second and said to have died unmarried, (fn. 44) is by the same authority identified with Aenor Malbank, grantor of part of a Cheshire manor. (fn. 45) She is probably the Anor or Annora Malbank who had rights in Great Brickhill in 1205, (fn. 46) and who is supposed to have been the wife of Robert Bardolf. (fn. 47) The possessions of Robert, a landowner here in 1197 or 1198, (fn. 48) were granted as forfeited lands of the Normans to his overlord Randolph Earl of Chester in 1205, (fn. 49) but the Malbanks were still in possession of their estate after this date. Ada Malbank, sister of Eleanor or Annora, (fn. 50) settled her land in Brickhill on her second son Matthew, (fn. 51) and afterwards with her husband Warren d Vernon relinquished her share of the manor to her eldest sister Philippa and her husband Thomas Basset of Headington, Oxfordshire. (fn. 52) Philippa, one of the daughters and co-heirs of Thomas and Philippa Basset and wife of the Earl of Warwick, (fn. 53) held Great Brickhill as two knights' fees in the reign of Henry III. (fn. 54) After her death without issue in 1246, (fn. 55) the manor appears to have passed to the third son of her father's younger brother Alan, Sir Philip Basset of Wycombe, and to have been subinfeudated by him to the Grey family, the overlordship thus created having been dealt with above.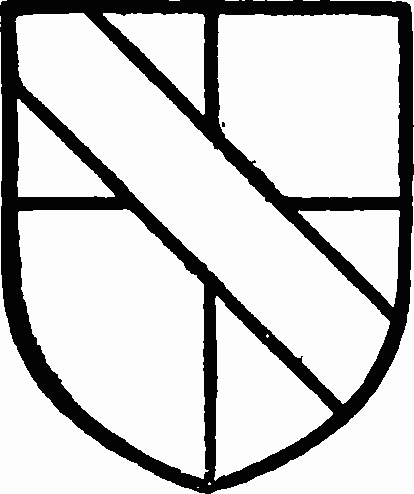 John Grey, who was in possession of the manorial rights in 1265, (fn. 56) was also lord of Bletchley Manor (q.v.), with which Great Brickhill descended to Richard Earl of Kent. (fn. 57) In 1506 he settled the manor, with those of Simpson and Stoke Hammond, on himself for life, with reversion to Sir Charles Somerset, Lord Herbert, whose son and heir Henry was to marry Anne, Richard's sister. (fn. 58) The marriage did not take place, and in 1512 a fresh arrangement secured the reversion of Great Brickhill alone to Lord Herbert. (fn. 59) In the following year Lord Herbert acquired the earl's life interest in return for a yearly rent of £14 6s. 8d., (fn. 60) which was relinquished in 1514 for £400. (fn. 61) Lord Herbert, then Earl of Worcester, received the king's pardon in the same year for alienation of the manor without licence, (fn. 62) and died seised of it in 1526. (fn. 63) He left it to his wife Eleanor, against whom it was claimed in reversion by Henry Grey, half-brother and heir of Richard Earl of Kent, under a settlement made by their father, George Earl of Kent. (fn. 64)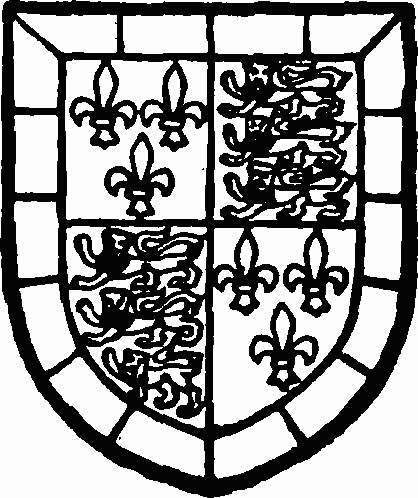 In accordance with her husband's will, it passed at Eleanor's death to their younger son Sir George Somerset, (fn. 65) who with his wife Mary sold it to William Duncombe in 1549. (fn. 66) Another sale by William himself ten years later brought Great Brickhill to his younger son Thomas, (fn. 67) on whom it was finally settled by his father in 1573. (fn. 68) In 1574 Thomas Duncombe jun., son of John, William's elder son, (fn. 69) surrendered his rights in the manor to his uncle Thomas, (fn. 70) who, having soon afterwards accounted for its alienation without licence, (fn. 71) remained in possession until his death in February 1595–6. (fn. 72) John his eldest son entered into possession the same year, (fn. 73) and in 1612, with his wife Lucy, settled this manor on the marriage of their son Thomas with Joan daughter of Simon Haynes of Turweston. (fn. 74) Another settlement was made by John, Lucy and Thomas in 1627, in which year Lucy died. (fn. 75) John survived her until 1630, (fn. 76) and in 1634 Thomas, then aged forty-five, was granted livery of a third of the manor. (fn. 77) He was succeeded in or before 1639 by his son and heir John, (fn. 78) who in that year leased part of the manor to Richard Sydenham for ninety-nine years, and in 1649 sold the remainder of this term to William Wallis, whose family sued him in Chancery twelve years later. (fn. 79) He is said to have been the father of another John Duncombe, whose son of the same name died without issue in 1687, when Great Brickhill descended to his three sisters and co-heirs. (fn. 80)
Katherine, the eldest, held a third in 1701, when a settlement was made, (fn. 81) probably as a preliminary to her marriage with Thomas Bristowe that year. (fn. 82) A further settlement was made in 1708. (fn. 83) She died in 1711, (fn. 84) her husband, who survived her about thirty years, enjoying a life interest in her share of Great Brickhill. (fn. 85) Dr. Duncombe Bristowe, who died in 1758, leaving his property in this parish, then described as a moiety of the manor, to his wife Frances, with remainder to his brother Richard, (fn. 86) was probably the elder son of Thomas and Katherine Bristowe. Richard inherited on the death of Frances in 1765, (fn. 87) and by his will, made and proved four years later, this moiety came to Philip Barton in 1769. (fn. 88)
Philippa, the second sister, then a spinster, owned one-third of Great Brickhill in 1701 and 1708, (fn. 89) and afterwards married Dr. Stephen Chase, with whom she was in joint possession in 1720. (fn. 90) She died the next year, it would seem without issue, and her husband died in 1740, (fn. 91) when this share of the manor reverted to the other co-heirs, who thus each held a moiety.
In 1708 Mary, the youngest sister, held her third with her husband John Barton, (fn. 92) afterwards rector of this parish. (fn. 93) She died eleven years later, (fn. 94) and on the death of her husband in 1760 (fn. 95) the Barton moiety of Great Brickhill descended to their fourth but apparently sole surviving son Philip, (fn. 96) who inherited the rest of the manor in 1769. (fn. 97)
The Rev. Philip Barton, sole lord of Great Brickhill in 1771, (fn. 98) died in 1786, leaving the manor in trust for his godson Philip Duncombe Pauncefort on condition that he should take the name of Duncombe on inheriting. (fn. 99) This was done in 1805. (fn. 100) In 1849 Great Brickhill descended from the elder Philip to his son of the same name, created a baronet in 1859. (fn. 101) He was succeeded in 1890 by his son Philip Henry Pauncefort-Duncombe, whose son and heir Sir Everard Philip Digby Pauncefort-Duncombe, bart., has been lord of the manor since 1895. (fn. 102)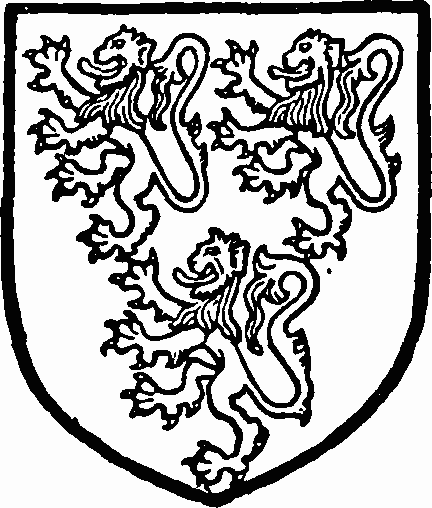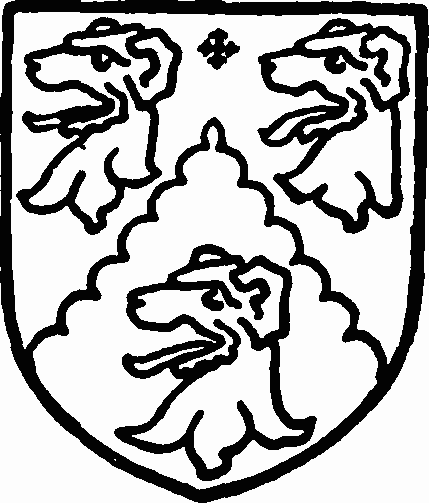 Free warren was an appurtenance of this manor from the 13th to the 17th century. (fn. 103) The Earl of Kent complained in 1493 his warren had been broken and hares, coneys, pheasants and partridges taken. (fn. 104) A several fishery also belonged to the manor until the 18th century, (fn. 105) a quantity of fish being unlawfully taken from it in 1348. (fn. 106) It was described in 1596 and 1630 as extending from Stapleford Bridge to Eaton Mill. (fn. 107) Liberties that occur in somewhat later records are courts leet and baron and view of frankpledge. (fn. 108) From 1323 to 1720 there were dovecotes varying in number from three to one. (fn. 109)
A grant of Smewnes Mill and some land in Great Brickhill made by Nicholas de Sanford to Woburn Abbey in 1251 or 1252 (fn. 110) was perhaps followed by other gifts before 1337, when the abbot enjoyed temporalities here of considerable value. (fn. 111) Together they seem to have formed the manor of SMEWNES GRANGE, to which in 1348 John Pessovere or Passelewe of Dunstable, jun., and his wife Margaret had some right for the term of Margaret's life, which they surrendered to the abbot and his successors. (fn. 112) The possessions of the abbey in Smewnes were in 1535 held by lease by Edward Staunton, then bailiff, (fn. 113) and he was still tenant in 1541, when the king granted them to Sir John Williams in an exchange. (fn. 114) Three months later Sir John obtained licence to alienate this property to Henry Terell and Edward Water. (fn. 115) A manor of Great Brickhill, however, which appears to be Smewnes, and was annexed to the honour of Ampthill, was in the Crown in 1548, (fn. 116) and five years later Edward Staunton, still tenant in 1548, (fn. 117) was lord of the 'manor or grange called Smewnes.' (fn. 118) He then settled it on trustees for the use of himself and his younger son Edmund, who inherited on his father's death in 1553, (fn. 119) and made a settlement in the following year. (fn. 120) In 1555 Edmund was called upon to prove his title to his grange of Smewnes, (fn. 121) of which he remained lord until 1607. (fn. 122) Reginald his son and heir, on whose marriage with Elizabeth Shuckburgh the property had been settled in 1585, (fn. 123) entered into full possession in 1617, (fn. 124) made a settlement on the marriage of his son Anthony early in 1625, (fn. 125) and died seised ten years later. (fn. 126) From Anthony, who was granted livery of one-third of Smewnes in 1638, (fn. 127) the manor descended through his son and grandson of the same name to Elizabeth, only daughter and heir of the third Anthony Staunton, (fn. 128) who with her husband James Stokes (fn. 129) in 1718 surrendered her rights in it to John Staunton of Galway, (fn. 130) grandson of her great-grandfather's younger brother George. (fn. 131) Thomas Staunton, John's son and heir, (fn. 132) died in 1784, having survived his sons John and Thomas (fn. 133) and his grandson Thomas son of Thomas. (fn. 134) In accordance with his will made in 1778, before the death of the third Thomas, Smewnes descended to his daughters Elizabeth Catherine, who married John Cumberland Bentley the year after her father's death, and Bettinson Staunton and to his granddaughters Mary and Margaret Staunton, the only surviving children of his son Thomas. (fn. 135) The last two being wards in Chancery, an Act of Parliament was passed in 1791 vesting the estates of the late Thomas Staunton in trustees for their sale on behalf of the four co-heirs. (fn. 136) It is said that Smewnes was sold the next year to Edward Hanmer of Stockgrove, Soulbury, who owned it about 1813. (fn. 137) It passed from him to Colonel H. Hanmer, K.H., M.P., who held in 1862, (fn. 138) and appears to have been purchased from his heirs before 1897, together with Grovebury Manor in Leighton Buzzard (Bedfordshire), by Mr. J. T. Mills. (fn. 139)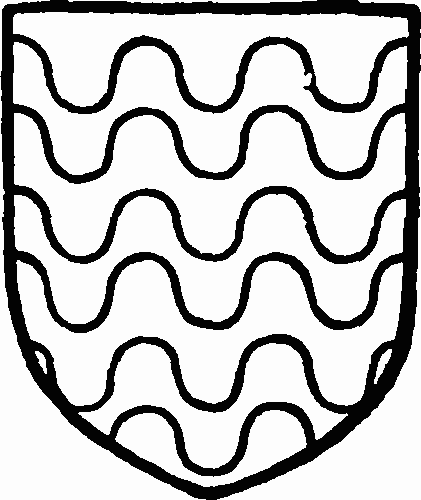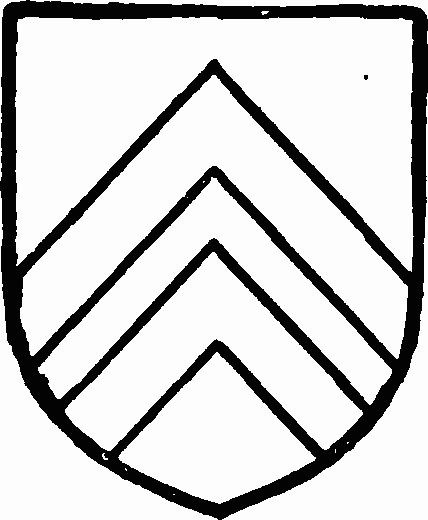 Free fishery was an appurtenance of Smewnes in 1251, (fn. 140) a dovecote in 1554. (fn. 141)
A farm and lands in Greenend in Great Brickhill, held by William Shepherd in the second half of the 16th century, and disputed between his sons in 1592 (fn. 142) and 1594, (fn. 143) was described as the manor of GREENEND in the latter year, when its court rolls were said to be fraudulently detained by his widow Elizabeth and sons Thomas and Henry. (fn. 144)
Land in Great Brickhill, which had belonged to the monastery of St. Mary de Pré in Hertfordshire and came to the Crown on the death of the last prioress, was granted to Cardinal Wolsey in 1528, (fn. 145) and afterwards included in grants made to John Penn and his wife in 1531, 1544 and 1545. (fn. 146) In 1547 John and his wife Lucy sold it to Sir Robert Dormer, (fn. 147) but the claims of the Crown were revived nearly forty years later (fn. 148) in a grant to Theophilus Adams and others. (fn. 149)
Church
The church of THE NATIVITY OF THE BLESSED VIRGIN (fn. 150) consists of a chancel measuring internally 25 ft. by 13 ft. 6 in., central tower 10 ft. by 14 ft., north and south chapels, nave 49 ft. 6 in. by 15 ft. 6 in., north aisle 13 ft. 6 in. wide, south aisle 12 ft. wide, and south porch. It is built of rubble with stone dressings, and the roofs are covered with tiles.
The chancel, tower, and probably the nave date from the 13th century, but all the original details of the nave have been obliterated by subsequent alterations. The south aisle and chapel were built about 1460, and the north aisle and chapel about thirty years later, the chapels in both cases being formed by the extension of the aisles eastward beyond the tower to the western part of the chancel. The chancel was repaired in 1602. The roofs were heightened and the south porch was added in 1867, when the whole fabric was restored.
The chancel is lighted from the east by a modern window and from each of the lateral walls by a 13thcentury lancet with an original moulded rear arch and jamb shafts, but modern external stonework. At the west end of the north wall is a 15th-century segmental arch to the north chapel, and there is a similar arch to the south chapel in the wall opposite. The central tower opens to the chancel and nave by 13th-century pointed arches having semi-octagonal responds with original moulded capitals and restored bases. On the south are a continuously moulded doorway with a much-restored two-light window above it, both probably of about 1390, and a small 15th-century doorway to the stair turret. The larger doorway originally opened to the churchyard, but now leads to the chapel, the roof of which partly covers the window.
The nave arcades are each of four bays with pointed arches supported by octagonal pillars with moulded capitals and bases. Both arcades have semioctagonal west responds, but die into plain responds on the east. In the west wall is a doorway with a three-light window above, both of which were inserted about 1390, but the tracery of the latter is modern and all the stonework of the doorway has been renewed.
The north chapel and aisle are continuous, and are lighted from the north by three late 15th-century windows, each of three lights in a square head; in the west wall is a three-light window of the same date, though considerably restored, while the east window is modern. There is an original pointed piscina in the east wall. The north doorway, now blocked, is at the west end of the north wall. It has a pointed head, and is continuously moulded. The two eastern windows in the continuous south wall of the south aisle and chapel are modern, and the two western are of the 15th century, but have been much restored; the east and west windows are modern, but the latter retains a few old stones in its external jambs. The south doorway is original, and has a pointed arch in a square head with traceried spandrels.
The central tower rises two stages above the church roof, the upper stage being considerably contracted above offsets on the north and south; it is surmounted by an embattled parapet, and has a projecting stair in a turret on the south. The external stonework has been considerably renewed. On the south side is a clock.
The communion table dates from the 17th century, and there is a chest with incised ornament in the north chapel of the same period. On the internal jambs of the 13th-century lancets in the chancel are traces of original painting. The font is modern. There are many 18th-century monuments to members of the Duncombe, Bristowe, Pauncefort, Barton, and Chase families.
The tower contains a ring of six bells; the second by Thomas Mears, 1840, and all the others by W. & T. Mears, 1789. There is also a small bell by George Chandler, inscribed 'G.C. 1681.'
The plate consists of a silver cup and paten given by John Barton, rector, in 1755; a round silver salver with feet, given in 1756 by the same; a silver flagon given in 1718 by Anne Barton, widow of Samuel Barton, rector; and a rounded hexagonal silver salver with feet, given by Edward Staunton, rector of Tattenhoe, in 1759. Attached to the bottom of the last piece is a silver disc with illegible date mark.
The registers begin in 1558.
Advowson
The church of Great Brickhill has generally followed the descent of the main manor. Annora Malbank gave a moiety of the church to Dunstable Priory in 1205, (fn. 151) but if this grant took effect it can only have been for a short time, Thomas Bassett, who disputed her right (fn. 152) and obtained from her sister Ada and her husband Warren de Vernon a renunciation of their claim to a third of the presentation, (fn. 153) being acknowledged patron in 1214. (fn. 154)
The Prior of Dunstable, however, either through Annora's grant or else in virtue of the gift of the tithe of Brickhill (Brichella) and a villein to the abbey of St. Evroul, Orne, Lower Normandy, by Hugh second Earl of Chester 1071–1101, (fn. 155) had some show of right in the tithes of Great Brickhill; 11s. rent, in fact, was due to Dunstable Priory from Walter Cuncus, son of Hugh de Dunstaville, for two parts of the tithe of his demesne of Brickhill, and for half a virgate of land 'de Socheshide' with messuage, and for the messuage next the cemetery, all of which belonged to the church of St. Evroul. (fn. 156) This right to the tithes of Great Brickhill the prior exchanged for a pension of 20s. in 1214 by an agreement with the rector, (fn. 157) which was renewed and confirmed in 1280. (fn. 158) This was paid in 1291. (fn. 159)
During the Commonwealth John Duncombe's title to the presentation was disputed on the ground of his alleged delinquency, (fn. 160) and the Crown presented in 1660. (fn. 161) Anne widow of Samuel Barton, rector of Great Brickhill, was patron for one turn only at his death in 1715. (fn. 162) With these exceptions the advowson appears to have been always in the same hands as the manor.
In 1519 Robert Keye obtained licence to build a chapel in honour of the Virgin Mary and St. John the Baptist near the spring called the Maidens' Well. (fn. 163)
Charities
The following charities are administered under a scheme of the Charity Commissioners of 4 February 1908 under the title of the Parochial Charities, namely:—
1. Charity of Anne Briscoe and William Duncombe, founded by indenture dated 13 July 1631. The endowment consists of a fee-farm rent of £8, issuing out of two water-mills, houses and land at Redbourn, Hertfordshire.
2. The Feoffee's charity, comprised in indenture of 30 September 1640. The property consists of about 14 acres of land at Great Brickhill and £228 13s. 9d. consols, representing accumulations of income. There are also certain almshouses belonging to that charity, occupied by paupers, which are kept in repair by the trustees.
3. Charity of Anthony Holton, will proved 5 May 1725, legacy of £50.
4. Charity of John Newman, will 1700, legacy of £20. These legacies are represented by £100 consols.
5. Charity of John Meade, will 1716, trust fund, £202 5s. 6d. consols, arising from sale of land in 1893, purchased with legacy of £50.
The land belonging to the charities is let at £23 19s. yearly, and the sums of stock, which are held by the official trustees, produce £13 5s. 4d. yearly.
The net income is applied in money payments to about forty poor people and about £8 is distributed in food and fuel.
The Poor's Land, allotted by an Inclosure Award, containing 7 a. 1 r. 7 p. at Partridge Hill, is let in allotments producing £8 17s. yearly, which is applied in the distribution of coal.
A piece of land called the Bell Rope Piece, containing 2 a. 0 r. 11 p., was mentioned on a board in the church. It is let at £2 10s. yearly. One half the income is applied to the ringers and the remaining half towards providing bell-ropes.
It was also stated that Thomas Bust in 1701 left 1s. yearly for the poor. The annuity was paid by the lord of the manor in respect of a cottage belonging to him.