Pages 58-70
A History of the County of Chester: Volume 5 Part 2, the City of Chester: Culture, Buildings, Institutions. Originally published by Victoria County History, London, 2005.
This free content was digitised by double rekeying. All rights reserved.
CHARITIES FOR THE POOR
Endowed charities for the poor in Chester, as in other large corporate towns, fell into two main groups: those controlled by the corporation and those in the hands of the individual parishes. The municipal charities were much more valuable but were largely restricted to the families of freemen of the city; the parochial charities were more widely available but tended to provide more limited benefits.
Municipal Charities
From the later 16th century the Assembly controlled a growing number of charities, many founded to benefit freemen or their families, and some of which also provided for payments to the mayor, aldermen, or officers, or endowed a civic feast. At the outbreak of the Civil War the city spent over £2,000 of the capital sums belonging to one particular type, the loan charities, on defensive works and munitions. A new wave of benefactions began in the late 1650s and continued into the early 18th century, a period in which the Assembly also took over the endowment of St. Giles's hospital (1660) and gained full control of St. John's hospital (1702). Its management of the charities in the 18th century was at best lax and in some respects clearly corrupt. The corporation kept no separate accounts for the municipal charities, but merged their income in its general funds, from which it diverted a great deal to non-charitable purposes. St. John's hospital, by far the richest charity, was the most severely plundered. In addition the corporation sold what were supposed to be permanent rent-charges in order to pay its debts, let charity property to aldermen and councilmen on long leases at low rents, and from the 1740s connived at the craft guilds' misapplication of the Owen Jones charity. By the late 1820s the city was receiving over £1,400 a year from charity endowments, and held a further £1,100 capital for the loan charities, but was spending little over £600 a year on charitable purposes. (fn. 1)
With the support of several of the parish vestries, interested in keeping poor rates down, a local solicitor, John Faulkner the younger, began a suit against the Assembly in 1829. (fn. 2) It was overtaken by the Municipal Corporations Act, 1835, which ended corporation control of the charities, (fn. 3) and by a Chancery order of 1837, which created the independent Chester Municipal Charities Trustees and assigned them a mortgage on corporation property which was sufficient to cover the outgoings of the charities reliant upon capital sums held by the corporation. In 1874 one of the trustees, the younger William Brown, nephew and namesake of the first chairman, argued that the original terms of many charities were unsuited to contemporary needs, and instead favoured pensions 'of respectable amount, subject to annual reappointment, conditional upon good behaviour', provisions which were adopted for several of them. (fn. 4) The gownsmen charities and three others were united and their purposes altered in 1892; the maximum pension payable was raised in 1901 to 12s. a week; and in 1929 the range of benefits available was widened, particularly to cover medical assistance. (fn. 5)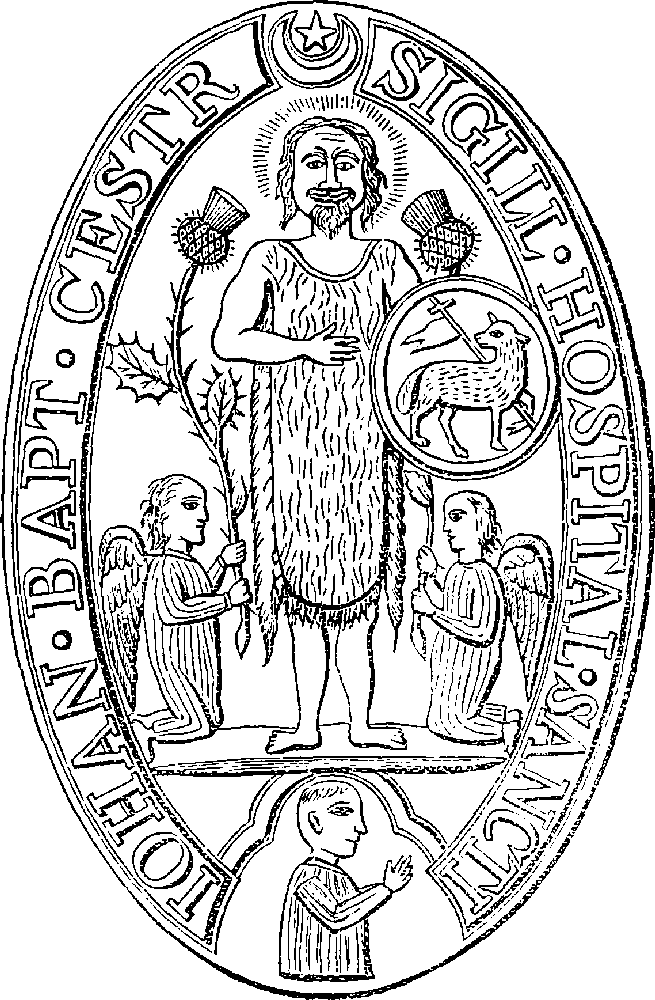 Under a Scheme of 1976 the Municipal Charities, united with those of Maria Grey Egerton, George Cotgreave, and Elizabeth Wilding, were divided into an almshouse charity (St. John's hospital, Green and Wardell's, and Wilding's) and a relief in need charity (all the rest except Owen Jones's). Five eighths of the income of Owen Jones's was added to the relief in need charity, the rest going to educational purposes. In 1994 the income of the almshouse charity was c. £60,000, and of the relief in need charity c. £50,000, intended first for resident or formerly resident freemen or their widows, and secondly for other residents. (fn. 6)
Almshouses
St. Giles's Hospital St. Giles's leper hospital, established at Spital Boughton east of the city in the 12th century, was demolished by Chester's royalist garrison in 1643, and the site and endowments were granted to the corporation in 1660. Its history is treated elsewhere. (fn. 7) The hospital was not rebuilt and its revenues were united with those of St. John's hospital. (fn. 8)
St. John's Hospital St. John's hospital outside the Northgate was founded in the 1190s for 13 poor men. (fn. 9) It, too, was destroyed during the Civil War siege, but was rebuilt after the Restoration. The city charter of 1685 gave the reversion of the hospital wardenship to the corporation, which came into possession in 1703 and applied the surplus revenues to maintain Sir Thomas Smith's almshouses, the house of correction, and Northgate gaol. The corporation rebuilt the hospital complex in 1715–17 with a rear courtyard which included six one-storeyed almshouses for women. (fn. 10) The almswomen shared £30 a year under the will of Alderman Joseph Crewe, proved 1801. (fn. 11) Mismanagement greatly reduced the value of the hospital's rents; by 1836 they were worth £600 a year, of which only £85 was spent on the almspeople, the rest being carried to the corporation's general account as it had been since c. 1762. (fn. 12) An action at law to establish what estates belonged to the hospital and to vest them in the Municipal Charities Trustees was begun in 1838 but not completed until a Chancery Scheme, evidently of 1852, ordered the almshouses to be rebuilt to house 13 paupers who received 10s. a week each. (fn. 13) As rebuilt in 1854 the almshouses each included a sitting room, bedroom, and scullery (Fig. 32, p. 60). (fn. 14) A Charity Commission Scheme of 1892 assigned the substantial surplus to pay pensions to other townspeople. (fn. 15) Under a Scheme of 1976 the hospital, still supporting 13 almshouses, was absorbed by the Chester Municipal Almshouse Charity, (fn. 16) and the almshouses, around a courtyard behind the Blue Coat school, remained in use in 2000.
Sir Thomas Smith's Almshouses Almshouses were established under the will of Roger Smith, proved 1508, who left a house in Commonhall Lane (later Street) primarily for the use of aldermen or common councilmen or their widows. (fn. 17) In 1509 his brother Sir Thomas Smith and the other executors agreed instead to build six almshouses on land in the same lane given by the corporation. Failing nomination by the mayor, the almspeople were to be appointed by the prioress of St. Mary's nunnery. The endowment provided £8 a year as stipends. In 1510 the executors were licensed to convert the almshouses into a chantry and hospital dedicated to St. Ursula. The hospital survived the dissolution of the chantries in 1547 as almshouses. In 1836 the charity housed six freemen's widows, who each received 6s. 8d. a quarter. (fn. 18) There were no funds for repairs to the buildings, which eventually became unfit for use, and vacancies among the six places had to be left unfilled. A plan to rebuild them was abandoned, and under a Charity Commission Scheme of 1871 the Municipal Charities Trustees sold the building (which was later demolished), invested the proceeds in consols, and applied the income along with the other municipal charities. (fn. 19)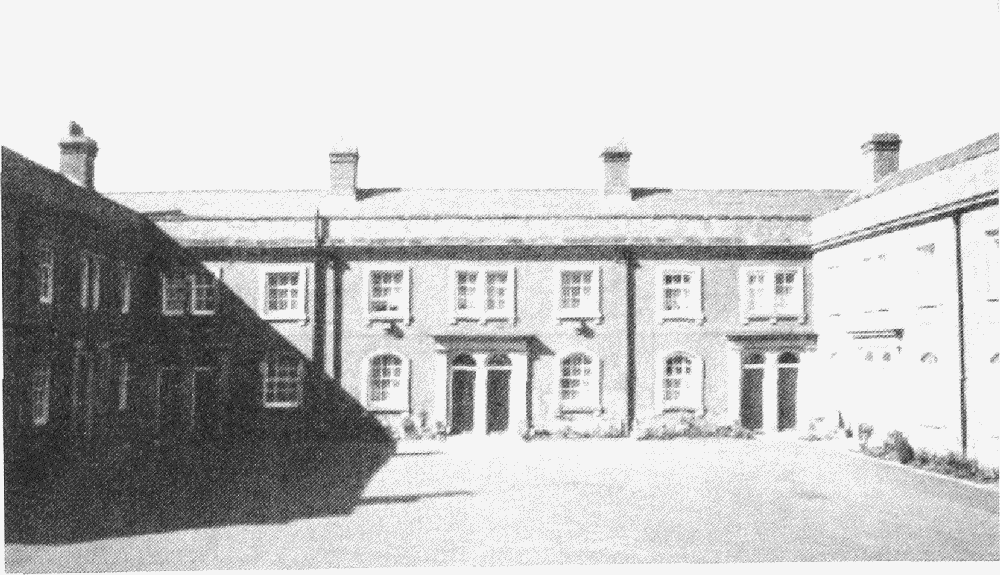 Harvie's Almshouses Harvie's almshouses originated in Robert Harvie's gift to Chester corporation in 1662 of a house in Claverton Lane (later Duke Street) for six almspeople chosen by lot, with a preference for freemen. He also left a share in the Dee Bridge waterworks to provide income for repairs and to pay stipends of 40s. a year, with a gown and badge every third year. Any residue after other payments to members of the corporation went to the poor of St. Olave's parish. The corporation exchanged the waterworks share in 1692 for an annuity of £6 payable to the almsmen by the (Old) Chester Waterworks Company, which thereafter ran the charity. From 1692 there was thus no revenue specifically assigned to maintain the almshouses, which were described as 'ruinous' in 1836 and as much dilapidated' in 1850; (fn. 20) they were none the less evidently kept in some sort of repair (Fig. 33). They were transferred to the Municipal Charities Trustees in 1888. (fn. 21) Under a Scheme of 1892 vacancies were left unfilled, the building was sold and later demolished, and the income was diverted to a pension. (fn. 22)
Grosvenor Almshouses The Grosvenor almshouses in New Crane Street originated in 1820 when Robert, Earl Grosvenor, bought 12 cottages for the use of aged freemen and provided pensions of 2s. 6d. a week each. Non-freemen were admitted from 1892. About 1907 the cottages were replaced by six new houses in Hugh Street, Handbridge, and the weekly pension (5s. since 1874) was raised to 10s. (fn. 23)
Green and Wardell's Almshouses Green and Wardell's charity as restructured after 1858 also provided almshouses. (fn. 24)
Loan Charities
Sir Thomas White's In 1566 Sir Thomas White left property to Bristol corporation, among other purposes to pay £104 by annual turns to Chester and 23 other towns. In each town the money was to be loaned interest-free to four young freemen, preferably clothiers, at £25 apiece. The loans were to be repaid after 10 years, when the capital would be available for new loans. (fn. 25) The beneficiaries were not allowed to retail ale or beer, and in 1661 transgressors in Chester were ordered to repay their loans. (fn. 26) Eleven payments of £104 were received by Chester corporation between 1566 and 1836, theoretically providing 44 recirculatable loans of £25, but in fact the corporation put much of the capital to other uses. By the 18th century loans were rare; there were only three after 1748, the last in 1760. (fn. 27) In 1838 the Municipal Charities Trustees sued the corporation for 11 payments of £100. (fn. 28) Under a Chancery Scheme of c. 1841 loans of £25, £50, £75, and £100 on similar terms to those originally specified were made available to freemen under the age of 35. Almost £550 was out on such loans in 1862. (fn. 29)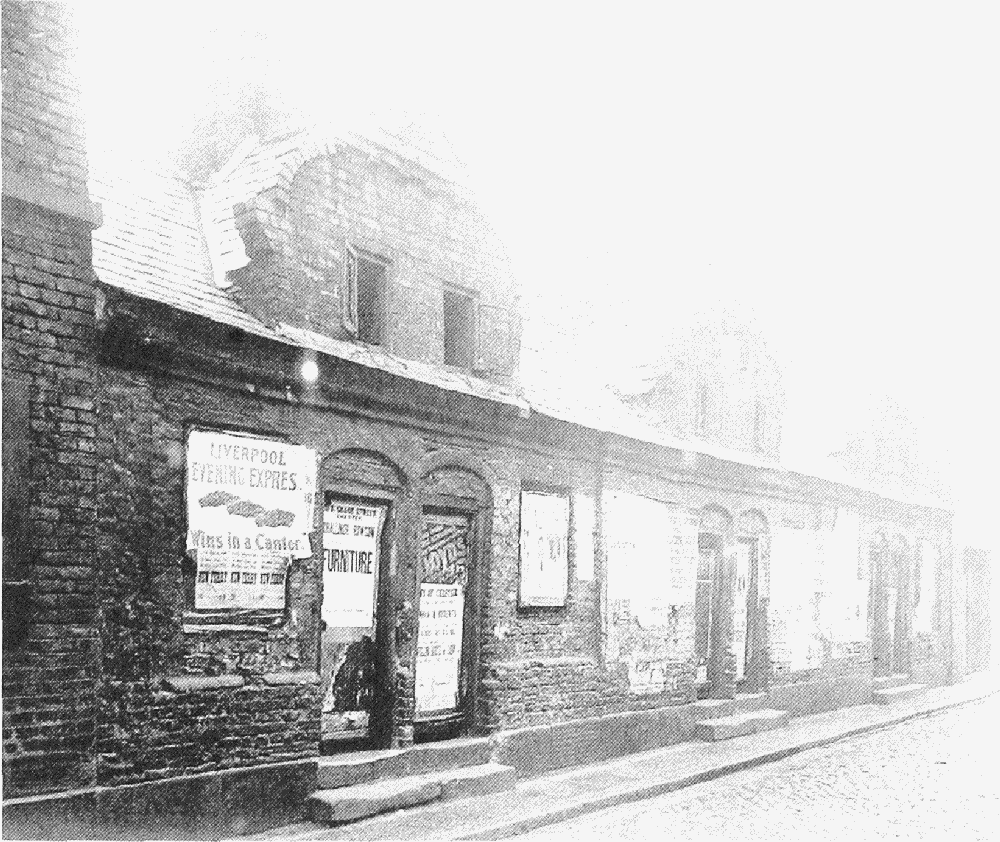 The Offley Brothers' Three loan charities were established by the Offley brothers, wealthy Londoners from a family originating in Chester. Hugh Offley by will proved 1594 left £200 to be lent to four young men (two merchants and two retailers) for three years in sums of £50, each paying 30s. annual interest which was to be spent on the poor and other objects. Robert Offley by will proved 1596 gave £600 to be lent in sums of £25 to 24 young men over the age of 24, half of them former apprentices in the city and all chosen by lot, to enable them to set up in business. Their interest payments of 10s. a year were distributed partly in sums of 10s. to 20 poor freemen. William Offley by will proved 1600 left £300 to be lent to 12 young freemen, former apprentices, in sums of £25 each, repayable after five years with 14s. annual interest, which was mainly distributed in weekly doles of 2d. cash and 1d. in bread to 12 poor householders nominated by each of the nine city parishes in rotation. (fn. 30) All three Offley loan charities were applied irregularly after 1621 and ceased altogether when the capital out on loan was called in by the Assembly in 1642–3 and spent defending the city. (fn. 31)
Other Loan Charities Alderman Fulk Aldersey by will effective 1611 left £200 for loans of £25 each to eight former Chester apprentices, to be repaid after seven years, paying 25s. a year interest, mainly for distribution at the rate of 13s. 4d. to each of the nine city parishes. Regular payments were made between 1613 and 1643, when the capital was spent on defence. (fn. 32)
Dame Elizabeth Booth, a widow of Bath, gave £400 in 1619 for loans of £20 each to 20 freemen for four years. The interest payments at 5 per cent were divided among the poor of several parishes in Cheshire and Lancashire, 5s. going to St. John's hospital almshouses. Although the capital was called in and spent on defence during the siege of Chester, the corporation continued to dispense £17 15s. a year towards the objects of the charity, including 5s. for St. John's hospital. (fn. 33)
Bequests to the corporation to lend to manufacturers willing to give work to the poor included 200 marks by Ralph Worsley (effective 1575), £3 6s. 8d. annual interest by Hugh Atwyll (date unknown), and £200 by John Vernon (will proved 1617). Half of Worsley's bequest was lost by 1608, Worsley's and Vernon's were last used for loans in 1623, (fn. 34) and all three sums were spent on defence in 1642–3 and not replaced. (fn. 35)
Gownsmen
Besides £200 for his loan charity John Vernon by will proved 1617 left £800 to buy land worth £50 a year to benefit the poor. The Assembly spent the £1,000 on an estate at Guilden Sutton. After endowing a sermon and other purposes, £40 of the annual income was given in quarterly payments of 20s. each to 10 poor churchgoing guildsmen aged over 60 and chosen by lot. Every three years they received a gown embroidered on the sleeve with Vernon's name, giving rise to the name gownsmen. (fn. 36)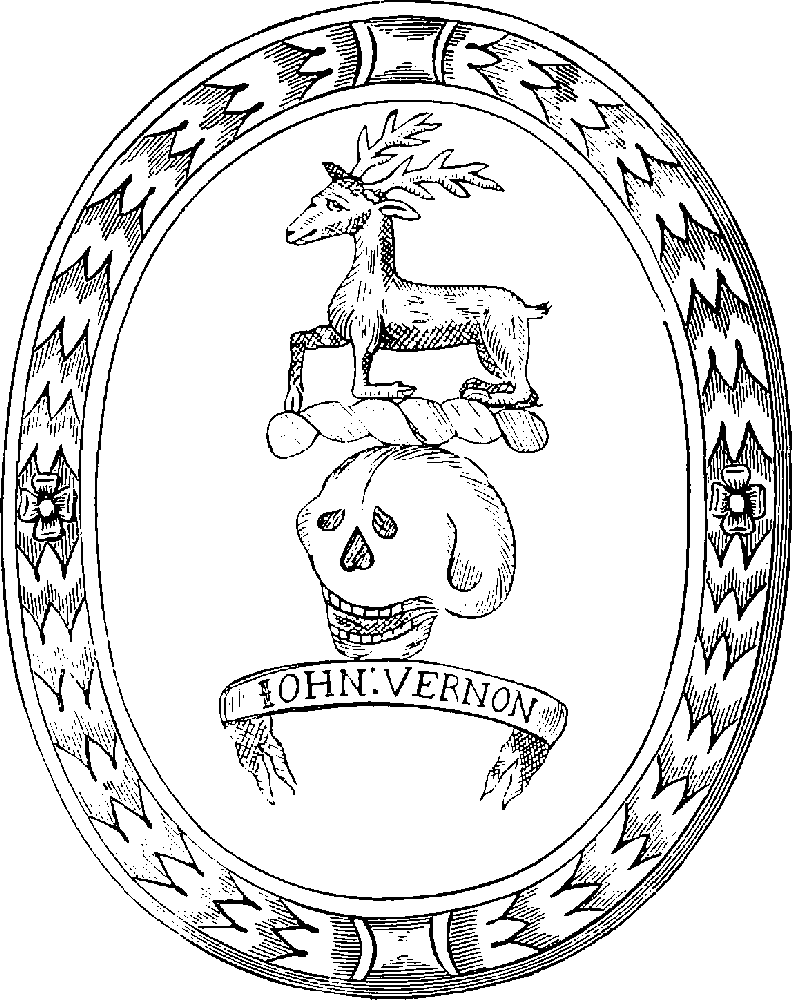 The terms of Vernon's will were adopted by others, and the corporation managed the gown charities together, keeping a common list of applicants by 1709. (fn. 37) Gownsmen were elected for life but could be removed for misconduct. Eventually the number of company or lot gownsmen, named after their principal qualification or the manner of their election, reached 29. There were also nine gift gownsmen, freemen not chosen by lot or required to be members of a guild. All received a gown bearing the donor's badge. By 1836 the gowns were worn only on special occasions, and by 1875 the surviving badges had been retrieved by the Municipal Charities Trustees. (fn. 38)
Two gift gowns were endowed from an £8 rentcharge left by Richard King (will proved 1667); six lot gowns from £650 left by Richard Bird (d. 1681); and four lot gowns from the Star Inn and other property left by Richard Harrison (will proved 1686). Thomas Williams (will proved 1736), Richard Sneyd (will proved 1774), Charles Boswell (1784), Richard Ledsham (will proved 1784), John Scasebrick (1785), Henry Hesketh (1787), and Joseph Crewe (will proved 1801) gave sums between £100 and £120 to provide for one lot gown each. (fn. 39) Two more lot gowns were created under the wills of Thomas Rathbone (dated 1815) and Thomas Bradford (proved 1821), each with an endowment of £120. (fn. 40) By will proved 1810 Robert Jones, a shoemaker, left £100 for a gift gownsman from his own trade. (fn. 41) Other bequests of £100 or £120 increased the stipends of the 14 senior lot gownsmen by 20s. each: Thomas Cotgreave (will proved 1791) for the five oldest; James Broadhurst (will proved 1798) for the next four; and John Jones (will dated 1822) for the next five. (fn. 42) Under a Scheme of 1892 the gownsmen charities and those of Richard Bavand, William Lewis, and Sir Thomas Smith were to be spent instead at the trustees' discretion on medical aid, provident clubs, apprenticeships, emigration, reading rooms, museums, or grants in money or kind. (fn. 43)
Owen Jones's Charity
Owen Jones, a wealthy Chester butcher originally from Soughton (Flints.), by will proved 1659 left £200 and land in Denbighshire and Cheshire to benefit the poor members of every one of Chester's craft guilds in rotation. (fn. 44) The initial income was £27 a year, of which £20 was available for distribution. Part of the endowment was invested in buying the Bridgegate tolls in 1667 as a source of future revenue, but after 1744 the charity derived far greater wealth from royalties on the lead mines newly opened on its 83 a. at Minera (Denb.). Between 1761 and 1779 the mines produced almost £13,000 in royalties, but difficulties in draining the mines hindered their exploitation after the 1780s and they were finally abandoned in 1824. The royalties were invested, principally by advancing a capital sum of £10,640 to the corporation on a 4 per cent mortgage, thus providing an annual income for the charity of £425 12s. The mayor and sheriffs as trustees delegated their powers to the aldermen and stewards of the guilds, who by the 1780s were dividing the proceeds indiscriminately among their members, whether poor or rich, as each guild came round in rotation. Admission to the guilds was closely regulated, some choosing to admit new members at inflated premiums, others to exclude new guildsmen as their own turn for the bonanza approached. In 1785 the mayor and sheriffs resumed control and began to require from beneficiaries both a sworn statement of their poverty and a receipt. In 1803, when no poor members of the Grocers' company could be found, the guild sued the mayor for the money anyway. In 1808 Chancery ordered that only poor guildsmen were to benefit, and capped the pay-out to each man at £40 (reduced to £10 in 1839). To that end the annual rotation guild by guild was abandoned in favour of distribution in the order of companies originally prescribed, but without restricting payments in any one year to just one guild. From that date also the availability of the charity was advertised each year and the town clerk kept accounts. In 1836 the annual income stood at £465 12s., which the Municipal Charities Trustees increased to £867 9s. 8d. in 1873 by selling some of the charity's land as building plots. Under a Scheme of 1871 an educational charity was endowed with £2,000, the amount distributed among the guilds each year was limited to £400, and the remainder was paid out in pensions of up to £20 a year to needy guildsmen. (fn. 45)
Other Municipal Charities
The following are arranged in order of their foundation.
Simon Harding by will proved 1582 left £1 3s. 4d. a year from a rent-charge in London to be distributed among 20 poor people. The bequest was lost by 1643. (fn. 46)
Besides his loan charity Hugh Offley by will proved 1594 left a rent-charge of £5 to be applied as specified by him in writing; it was later represented by £5 a year which the corporation paid in respect of Offley's charity and that of Matthew Anderton, who by will proved 1693 had left money to extend Offley's bequest. On the first Sunday of each month the churchwardens of eight city parishes in rotation (all bar St. Olave's) sent 18 of their poor to St. Peter's church to receive a penny loaf and 3d. in cash each. (fn. 47)
Thomas Green by deed of 1602 gave property partly to benefit 20 poor householders, being freemen or their widows, who were each to receive 6s. 8d. a year. The income came from a house in Eastgate Street, which was let to an alderman on a 99-year lease in 1759 at only £11 a year, albeit in a ruinous condition. By 1836 its real rental value was almost £150. (fn. 48) When the lease fell in, the Municipal Charities Trustees spent £1,200 given by their chairman, William Wardell, in building a hotel on the site; he also built six almshouses on the west side of Crook Street in 1859 (Fig. 35, p. 64). The charity was renamed Green and Wardell's charity, and the increased income, £145 in 1862, provided 6s. a week each for the almsmen. (fn. 49) After 1892 the surplus was carried to the general municipal charities account. (fn. 50) The Crook Street almshouses were demolished in 1973 during the redevelopment of the city centre. (fn. 51)
Alderman Richard Bavand by will proved 1603 left a rent-charge of 20s. to be distributed each year in cash to 20 poor people. (fn. 52) In 1892 it was united with the former gownsmen charities. (fn. 53)
Alderman Valentine Broughton by will proved 1603 left the corporation land at Holt (Denb.) and Iscoyd (Flints.) to benefit 48 poor freemen or their families and for other purposes, and the residue from another estate in Wrexham to be used for the marriage of poor freemen's daughters. The freemen were supposed to receive 6s. 8d. each but by 1700 the sum made available by the corporation had been halved and was distributed as 13s. 4d. for the poor of each of the twelve wards. Similarly in 1615 the corporation limited the sum available for marriages to £5 a year, and by 1836 was paying it to freemen's daughters without reference to marriage at all. Thus by 1836 most of the income of £131 2s. was absorbed by the corporation, leaving only £37 10s. for distribution. (fn. 54) A Chancery Scheme of 1855 was ineffective because the endowments were insufficient, and the original estate was not transferred to the Municipal Charities Trustees until 1860. (fn. 55) Under a Scheme of 1892 £16 a year was assigned to poor freemen, £53 14s. to the other purposes originally specified, and the residue to young women. (fn. 56)
Alderman Philip Phillips by will proved 1611 left a shop in Eastgate Street to endow a distribution of bread six times a year to the poor of St. Michael's or any other parish chosen by the mayor. The amount was fixed as a rent-charge of £2, though the shop remained in corporation hands and was actually rented for £73 in 1833. (fn. 57)
Robert Singleton by will proved 1612 left a half share of a house in Foregate Street to benefit the poor; 25s. was distributed in 1618 and £4 in 1626, after the corporation had bought the other half from Singleton's devisee. The corporation sold the property in 1630 for an annual fee-farm of £12, but the house was destroyed during the Civil War and the income fell to £2. The corporation sold the fee-farm in 1828 and made no further payments. (fn. 58)
Alderman John Brereton by will proved 1631 left a rent-charge of £3 10s. for the poor of seven city parishes. St. John's parish received 20s. for 20 poor people; Holy Trinity, St. Mary's, St. Oswald's, and St. Peter's 10s. each for 10; and St. Bridget's and St. Michael's 5s. each for five. All payments were made at St. Peter's church on the Friday after St. George's Day, and the charity became known as St. George's money. (fn. 59)
Robert Whitby left £100 by will proved 1656, primarily to support godly ministers but for the poor if not needed for that purpose; its fate after 1660 is not known and any payments were long discontinued by 1836. (fn. 60)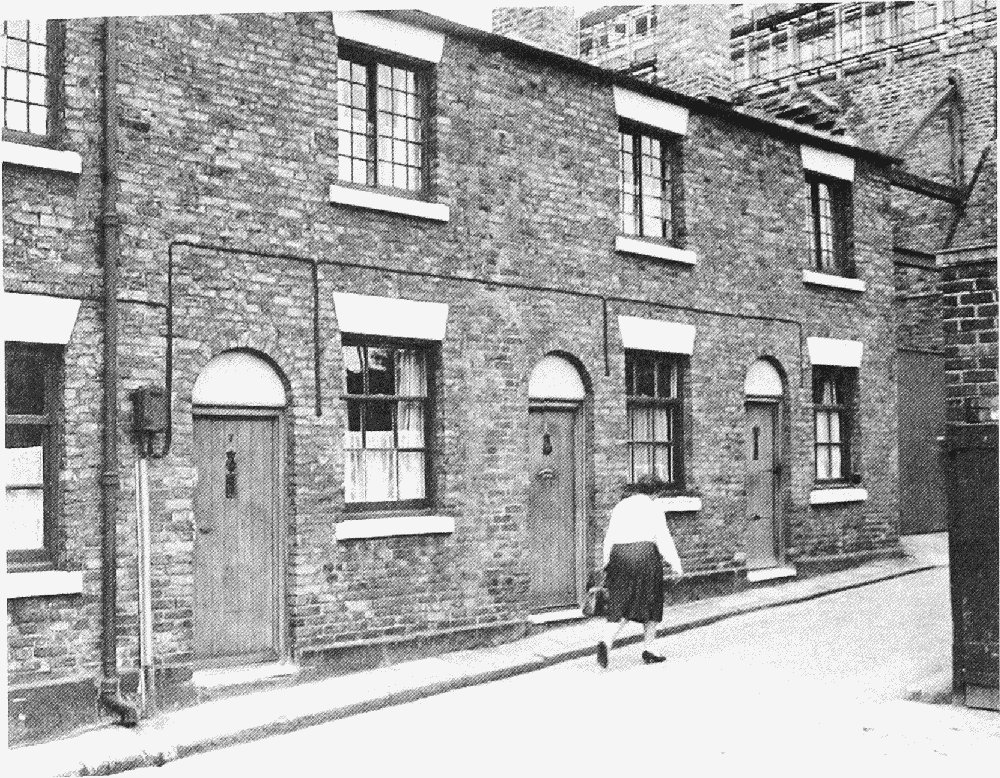 John Lancaster by will proved 1676 but taking effect 14 years after his death left an estate in Shordley and Hope Owen (both Flints.) to pay £36 a year to six aged freemen. Probably from the inception of the charity in 1690 the estate was leased indiscriminately with the lands of St. John's hospital, and the corporation paid £24 a year to six almsmen chosen by the mayor and sheriffs. (fn. 61) The recipients were issued with a badge similar to those worn by the gownsmen. By 1862 a Chancery Scheme had re-established the separate endowment of 95 a., later sold, which produced £96 a year. (fn. 62)
William Crompton by will dated 1695 left the reversion of 13 a. in Higher Kinnerton (Flints.) to the corporation and the rector and churchwardens of Dodleston (in which parish Higher Kinnerton lay) to distribute the income among aged poor parishioners attending church at St. Peter's and Dodleston, half for each parish. In 1836 the rental income was £18, which the corporation divided between the parishes. In St. Peter's it was spent on clothing and fuel. (fn. 63)
William Lewis gave £200 stock in 1808 to maintain a freeman's widow with young children who had never received parish relief, or a freeman's widow aged over 66; the charity produced £6 a year. (fn. 64) In 1892 it was united with the former gownsmen charities. (fn. 65)
Judith Ball by will proved 1866 left £2,200 to the Municipal Charities Trustees for St. Oswald's parish. It was paid out in quarterly pensions of £2 10s. to six people. (fn. 66)
Parochial Charities
Changes in the boundaries of the ancient city-centre parishes in the 20th century made the administration of parochial charities difficult, and under a Scheme of 1988 the eleemosynary charities of St. Bridget's, St. John's, St. Martin's, St. Michael's (except William Jones's almshouses and the Robert Oldfield foundation), St. Oswald's, and St. Peter's were united as the Chester Parochial Relief in Need Charity, for the benefit of those living within the area served by the united benefice of Chester. The charities in St. Olave's were added in 1990, and in 1994 the trustees distributed c. £30,000 in grants to individuals and institutions, about half coming from the real estate held by the St. Michael's consolidated charities. (fn. 67) The parishes of St. Mary and Holy Trinity retained control of their own charities in 1996.
Holy Trinity (fn. 68)
Peter Ince by will dated 1644 left a rent-charge of £2 12s. to buy bread for 12 poor parishioners, with a preference for members of the company of Painters, Glaziers, Embroiderers, and Stationers.
Robert Fletcher of Cork (Irel.) by deed of 1674 gave four cottages at Lady Barrow's Hay in the Crofts to be used as almshouses for four aged widows, together with a rent-charge of £4 4s. to pay each of them 20s. a year and for repairs. (fn. 69) By 1850 the repair fund was no longer being kept up, (fn. 70) and under a Scheme of 1874 the churchwardens were permitted to sell the almshouses and apply the income instead to benefit four poor widows.
Henry Bennett at an unknown date left £25, the interest to be distributed among 12 poor widows. It was invested in a rent-charge of £1 12s. (fn. 71)
John Grosvenor by will proved 1702 left £3 a year to be divided among 10 householders. By 1836 it had been replaced by an annual distribution of 1s. 6d. to each of 40 paupers.
Thomas Kenyon by will proved 1711 left houses in Lower Lane (later Linenhall Street) to provide annuities for 12 poor widows. About 1730 the parish spent other legacies amounting to £221 on building additional houses, and the income rose steadily from £8 15s. in 1750 to £59 by 1820, distributed weekly in bread and quarterly in cash to widows. available each year was only £112. (fn. 72)
Mary Morris by will proved 1848 left £200 stock, the proceeds to be divided each year among poor widows. James Dixon by will dated 1865 left £100 for the poor at the rector's discretion. General Thomas Gerrard Ball left £1,000 in 1881, the interest to be divided among three men and three women aged over 60. (fn. 73) Jane Churton by will proved 1908 left £1,000 for the poor in cash or kind.
The parish also benefited from four municipal charities. (fn. 74) The charities remained under parochial control and in 1994 produced £250, distributed to the needy in small sums.
Several other charities were lost by 1836.
St. Bridget (fn. 75)
Ralph Proby by will proved 1606 left £10 for a weekly distribution of bread, supplemented by his executor Peter Proby to a total value of £18. (fn. 76) In 1836 the dole amounted to 14 loaves given to 14 people selected by the incumbent. The charity had evidently ceased by 1862, (fn. 77) but was probably being applied instead in St. Michael's parish. (fn. 78)
Thomas Wilcock by will proved 1638 left a rentcharge on land in the Wirral township of Willaston for weekly bread for 12 poor householders. The income had risen by 1834 to £8 5s., distributed in bread at Christmas to poor parishioners. (fn. 79)
Richard Harrison by will proved 1686 left money to buy land, the rent from which was to benefit up to 10 of the poorest parishioners, excluding residents of Sir Thomas Smith's almshouses. Land was purchased at Wimbolds Trafford and the trustees paid £3 a year to each of 10 paupers who remained beneficiaries for life or until they entered the workhouse or an almshouse.
Alderman Townsend (presumably Robert, recorder of Chester 1754–87) gave a rent-charge of £2 for bread.
Hannah Griffiths at an unknown date left £50 for bread; the charity was applied for some years after 1798, but the parish spent most of the capital in obtaining probate of her will in 1813 and what remained was carried to the church rate account.
Four cash bequests amounting to £60 were invested in land which in 1836 produced £5 5s. a year, divided among 14 parishioners chosen for life by the minister and churchwardens. From five other bequests totalling £27 the churchwardens were then also paying 15s. twice yearly to 15 paupers, but those payments had ceased by 1862. (fn. 80)
The parish also benefited from four municipal charities. (fn. 81) The parochial charities were consolidated with those of St. Martin's (the parishes having been united in 1842) under a Scheme of 1889, though each group was still applied within its own ancient parish. (fn. 82)
St. John the Baptist
One of Henry Smith's extensive charities, established in the 1620s, benefited St. John's and 20 other parishes scattered across England from an estate at Stoughton (in Thurnby, Leics.). In the early 19th century St. John's share amounted to up to £15 a year, which the churchwardens distributed in clothing, food, and fuel. (fn. 83) Under a Scheme of 1884 the benefits were extended to include medical assistance. (fn. 84)
Alderman Edward Batho by will proved 1629 left various rent-charges from which 20s. was intended for 40 poor spinners and working people at 6d. a head; 10s. for nine paupers and the parish clerk at 1s. apiece; and 10s. in bread for 10 poor people on the first Sunday of each month. (fn. 85)
Thomas Wilcock by will proved 1638 left £20 a year, being the rent from 77 a. at Willaston (in Wirral), most of which was to be distributed by the churchwardens of St. John's: 2s. in bread among 24 householders every Sunday and 40s. in cash every quarter among 40 poor householders. The rest was for the parson and parish officers of St. John's and the poor of St. Bridget's and Neston (in which parish the estate at Willaston lay). In 1709 the estate was conveyed by Wilcock's great-grandson George Wilcock to trustees for the three parishes involved. The proportion which each received remained fixed as the rent increased, an arrangement confirmed by a Scheme of 1890. From 1796 St. John's used the surplus from its share beyond the original purposes of the charity to pay 1s. a week to each of the eight occupants of the parish almshouses. (fn. 86) The parish's share for bread and cash payments in 1862–3 was £42 13s. 4d. out of £64. (fn. 87) Under a Scheme of 1882 any residue above £5 4s. earmarked for bread was applied for the general benefit of the poor. (fn. 88)
John Stockton by will dated 1698 left 6s. a year to the parish poor, and his widow Eleanor Stockton in 1710 added 5s. a year, both charged on a garden in the Groves. The intention was to give 6d. to each of 22 paupers, but by 1835 the churchwardens were instead giving 1s. a year to half that number, (fn. 89) and in 1862 were distributing it in bread. (fn. 90)
Peter Leadbeater at an unknown date left £26 to endow a weekly distribution of bread to six poor people. By 1836 the churchwardens were instead providing for the distribution of £1 6s. a year from the church rates. (fn. 91)
The parish almshouses in Little St. John Street were probably established after the Dissolution in succession to the fraternity of St. Anne. Their foundation deed was allegedly still in existence in 1630, when the eight resident almswomen petitioned the bishop to order repairs at the expense of the then owners of lands which had once belonged to the fraternity. (fn. 92) In 1738 Mrs. Deighton Salmon rebuilt the almshouses as a row of four single-storeyed houses each of four rooms, in return for the right to nominate the almspeople during her lifetime. In 1796 they housed eight women, in 1836 sixteen, and in 1871 eight again. (fn. 93) The almshouses were not endowed, but they were maintained from church rates, and the occupants paid no rent and received money from Wilcock's charity and coal from Henry Smith's. (fn. 94) Bequests for the almswomen were made by Mary Garratt (will proved 1841, for coal: £111 in consols in 1890), Frances and Elizabeth Orange (wills proved 1851 and 1855: £109 in consols in 1890), Sarah Sinclair (will proved 1856: £196 in consols in 1890), and the duke of Westminster (date unknown: rentcharge of £1). Under a Scheme of 1890 the trustees were permitted to sell the almshouses and apply the income to pensions. (fn. 95) The city council bought the dwellings in 1899 with the intention of refurbishing them, but then changed its mind and demolished them in 1901. (fn. 96)
The parish used cash benefactions for the poor amounting to £199 to establish a poorhouse, and the proceeds from selling the poorhouse after 1762 to build a gallery in the church. It made charitable distributions from the church rates and after 1803 instead from pew-rents from the gallery, by order of the bishop, usually in bread and bacon. By 1835 the income had fallen to £6 8s. 6d., (fn. 97) and when the gallery was removed, probably in the restoration of 1859, the charity ceased altogether. (fn. 98)
Harvey's charity, evidently a cash bequest, was put towards buying the grazing of the churchyard for the parish in 1794; in its place 15s. a year was allotted from the church rates and distributed at the churchwardens' discretion. (fn. 99)
By will proved 1881 Jane Kearsley left c. £100, later invested in consols, for the parish poor. (fn. 100)
The parish also benefited from four municipal charities. (fn. 101) The surviving parochial charities were consolidated by a Scheme of 1890. (fn. 102)
St. Martin (fn. 103)
Robert Shone by will proved 1678 and William Terry by will proved 1728 each left £1 a year, spent on bread. (fn. 104) The two charities were administered with those of St. Bridget's parish under a Scheme of 1889. (fn. 105)
Other sums amounting to over £60 left for the poor were spent on the church fabric between 1720 and 1723.
The parish also benefited from three municipal charities. (fn. 106)
John Langdale's bequest (date unknown) of £10 for the poor disappeared when it was loaned to a bankrupt, probably in 1782.
St. Mary on the Hill (fn. 107)
One of Henry Smith's many charities, set up in the 1620s, provided a variable income for the parish and 13 others elsewhere in the country from an estate at Tolleshunt D'Arcy (Essex), amounting to £5 in 1641 and £10 15s. in 1835, spent on bread. It was given as clothing in 1862. (fn. 108)
The parish invested many small bequests totalling £263 at an unknown date in the 10-a. Llay farm at Gresford (Denb.), the income from which rose gradually by 1836 to £22, given in bread.
Other accumulated sums were used to build a north gallery in the church in 1756, the pew-rents being spent also on bread. After 1816 income from the pews was replaced by £4 a year from church rates. Together with cash raised from the sale of timber at Llay farm c. 1815, the parish had £7 18s. available for distribution in bread and money each Easter.
An unidentified Mr. Harrison at an unknown date left £20, the interest to be distributed in bread; in 1836 it was given to 20 poor widows.
Charlotte Dicas at an unknown date gave a rentcharge of 12s., which was put with the 10s. received by the parish from John Brereton's municipal charity and distributed as 1s. to each of 22 poor widows.
The parish also benefited from three other municipal charities. (fn. 109)
The above charities were united under a Scheme of 1889 and spent on subscriptions to benevolent institutions or relief in cash or kind at the discretion of the trustees; in 1993–4 they distributed £3, 605, mainly to charitable organizations in the city generally. (fn. 110)
Frances Elizabeth Matilda Mawdesley by will proved 1891 left £800 for coal at Christmas; the income was spent as directed until 1995, when a small accumulated balance was transferred to the parochial charity trustees. (fn. 111)
John Ramsden by will proved 1905 left £120 stock for the poor in cash or kind. In the early 1990s it was distributed in the form of electricity stamps; it, too, was united with the parochial charities in 1995. (fn. 112)
St. Michael
William Jones's Almshouses By deed of 1658 William Jones of the Middle Temple gave to local trustees a newly built brick almshouse adjoining St. Michael's church in Pepper Street. It was to house six single women and four men, all aged over 55 and regular churchgoers, and was supported by an estate in Chester and Holt (Denb.). Jones framed rules for the conduct of the almspeople, who received 1s. a week each. (fn. 113) The income in 1862–3 was £171. (fn. 114) The cottages in Pepper Street were sold in 1948 and later demolished for the development of the Grosvenor shopping precinct. Under a Scheme of 1960 four bungalows in Upton were bought as replacements; a further Scheme of 1969 allowed the trustees to sell them and buy instead the recently restored Nine Houses (actually six in number) in Park Street. (fn. 115)
Apprenticeship Charities By will dated 1695 Robert Oldfield left the reversion of his estate at Dunham on the Hill to provide £20 a year for the minister of St. Michael's and apprenticeships and university scholarships for poor freemen's sons. His widow died in 1715 and the charity was regulated by a Chancery Scheme of 1722. The trustees added to the estate by investing surpluses, so that it comprised 196 a. by 1830 (reduced to 110 a. by 1862), when the income had risen steadily to £432 a year (£694 in 1862). Expenditure averaged barely £150 because few were eligible to benefit, despite the efforts of the trustees to enlarge its terms. Only two applications for university grants were ever received, and both were refused on the grounds that the applicants did not need charity. Most of the money was spent on apprenticeship fees of £10 or £15 for poor boys born in the parish. From 1819 those who served their time faithfully were given £5, raised to £10 in 1837. Between 1759 and 1835 Oldfield's charity provided 296 apprenticeships. (fn. 116) Under a Scheme of 1895 the charity was turned into an educational foundation, with a continuing provision for apprenticeships, formalized as the Robert Oldfield Apprenticing Foundation under a Scheme of 1962. It was not always possible to find beneficiaries for the apprenticeships, and in such years the income was transferred to the educational foundation. The three other apprenticing charities in the parish were united with it in 1989. (fn. 117)
By will proved 1681 Jonathan Goldson gave an annual rent-charge of £5 to apprentice a poor freeman's son of the parish every third year, to which Joseph Basnett by will proved 1696 added £2 every third year. (fn. 118) John Matthews (d. c. 1800) left £350 in stock to apprentice another poor child each year; it produced £10 10s. a year and was reserved for girls. (fn. 119)
Other Charities The Consolidated Charities were created from the bequests of the Revd. Thomas Leftwich, who by will dated 1746 left £10 to buy devotional books for the poor; Hannah Leftwich, who by will proved 1750 left £40, the interest to be given annually to old maids; and Elizabeth Potter, who by will proved 1782 left £40 to benefit those living in William Jones's almshouses. The three sums were used to buy a shop in Bridge Street, the rent from which produced £4 for the poor in the 1830s. (fn. 120) By 1862 the income was £53, eight ninths of which was still given to the poor. (fn. 121)
A general bread fund was established from separate bequests made between 1622 and 1731 totalling £112 10s. Five per cent a year (£5 12s. 6d.) from the church rates was given out in bread at Christmas but ceased many years before 1862. (fn. 122) Proby's gift, perhaps transferred after 1836 from St. Bridget's parish, (fn. 123) was a rentcharge of 12s. for bread, in existence by 1862. (fn. 124) Henry Smith's charity, paid from the same estate in Leicestershire which benefited St. John's parish, yielded usually £10–£12 a year for bread in the 19th century, (fn. 125) declining by the 1930s to £5, spent on groceries. (fn. 126)
The parish also benefited from five municipal charities. (fn. 127) Under a Scheme of 1940 all the parish charities except William Jones's almshouses and Robert Oldfield's foundation were managed together and much of the income was accumulated; in 1975–6, for instance, out of £829 income, £324 from the consolidated charities was transferred to Jones's almshouses and £90 was spent on Christmas food parcels for the elderly. (fn. 128)
St. Olave
The Revd. Benjamin Culme of Freshwater (Hants) by will proved 1768 left £100 to apprentice poor children at £5 a time. By 1836 a balance of £37 had been accumulated through the lack of qualified applicants. (fn. 129) Catherine Aubrey by will dated 1790 gave £20 to the minister to benefit the poor at his discretion. It was invested with Culme's legacy and £1 in bread was distributed annually. (fn. 130) The parish also benefited from the municipal charity of William Offley and Fulk Aldersey. (fn. 131)
St. Oswald (fn. 132)
Alderman Edward Batho by will proved 1629 left rentcharges of 30s. a year for bread; (fn. 133) by 1862 10s. had been lost and the remaining £1 was given in cash. (fn. 134)
Edward Russell in 1666 left a rent-charge of £2 10s. to provide bread to 12 poor parishioners on Sundays; no record of payments was found in 1836 but the charity was later revived. (fn. 135)
By 1717 £1 a year from Thomas Green's municipal charity was being paid to the churchwardens of St. Oswald's; in 1836 it was distributed among 30 poor widows. (fn. 136)
Legacies or gifts to the poor of £10 from each of John Mather (d. 1700 or 1701), Peter Cotton (will proved 1716), and the Revd. Thomas Aubrey (will proved 1759) were used to repair the church, but the churchwardens instead distributed bread worth 30s. each year. (fn. 137)
Separate legacies amounting to at least £454 and possibly £478 were used to buy and fit out a parish workhouse in 1729. It was later leased and the income was diverted to the church rate.
The parish also benefited from five municipal charities. (fn. 138) The charities of Batho, Russell, and St. Oswald's portions of two of the municipal charities were united under a Scheme of 1889. (fn. 139)
Elizabeth Burkinshaw by will proved 1913 left money to benefit the most deserving poor parishioners. It produced c. £3 a year. (fn. 140)
St. Peter (fn. 141)
Thomas Cowper by will proved 1697 left a rent-charge of £2 13s. 4d. for a weekly distribution of bread to 12 people.
Alderman Henry Bennett by will dated 1708 left £25, the interest to be paid to 12 widows at Christmas. The capital was never handed over, but instead the parish received £1 12s. a year from land in the Cheshire township of Whitby.
John Witter by will dated 1734 left a rent-charge of £1 a year for bread.
The parish also benefited from five municipal charities, including that of William Crompton. (fn. 142) Under a Scheme of 1927 the Chester branch of Crompton's was separately managed by the rector and churchwardens of St. Peter's. (fn. 143)
William Pritchard by will proved 1905 left an endowment for the parish poor. All the parochial charities were consolidated with the Chester Parochial Relief in Need Charity under a Scheme of 1988. (fn. 144)
Individual benefactions lost before 1836 amounted to £290.
Presbyterian (later Unitarian) Charities
William Trafford by will proved 1640 left £100 for unspecified charitable purposes in Chester. It was invested with another bequest for the benefit of Frodsham in 18 a. at Huntington, which in 1686 produced £6 a year, of which £1 went to Frodsham and £5 to the poor of Chester. By 1828 the income was £40 a year, which, apart from the fixed payment to Frodsham, was mainly spent on the Unitarian minister and school. The poor, who had received small sums every year between 1719 and 1828, were thereafter excluded. (fn. 145)
Timothy Dean by will proved 1729 left land in Handbridge, after the death of his wife, to benefit Presbyterian ministers and their widows. He also left cottages at Quarry Head in Handbridge (located at the corner of the later Queen's Park Road) to be turned into almshouses for two men and two women. The income in 1832 was £75, mostly spent on ministers and ministers' widows; the four almspeople received 10s. a month each. Timothy's widow Jane Dean by will proved 1730 left a further £350 to build and endow a separate almshouse for four Presbyterian women. It was put up on land near the chapel in Trinity Lane (later Street) and was rebuilt in 1862; land in Tarvin was bought as an investment. In 1836 the residents each received £6 a year. (fn. 146) Under a Scheme of 1889 the two were united as the Almshouse Charities of Timothy Dean and Jane Dean to support four almswomen and two male pensioners, and the site of Timothy's almshouse, demolished after 1850, (fn. 147) was sold. Jane's almshouses were taken down in the mid 1930s, and the charity was converted wholly to a pension charity under a Scheme of 1937. £1,000 was paid out in pensions in 1987. (fn. 148)
Samuel Hignett of Holt (Denb.) by will proved 1707 left £100 to the minister of the Presbyterian chapel in Chester to benefit its poorer members. Half was invested and the income from it was distributed. In 1836 it produced £4 a year. (fn. 149)
Priscilla Leconby by will proved 1802 left shares in the River Dee Company partly to benefit poor members of the congregation. The annual dividend was £16 4s. 4d. by 1836, when the poor's share was added to Hignett's charity and largely given to the chapel Sunday school on the grounds that poor members of the congregation were already provided for. (fn. 150)
Other Charities
Mary Tilley (d. 1793) by will proved 1815 left £1,000 to the senior physician of Chester infirmary, who after the death of her sisters was to invest £400 to maintain four maiden women over the age of 50, born and living in Chester, and nominated by the superintendents of the Blue Girls' school. (fn. 151) The charity became known as the Blue Girls Charity and was supplemented under the wills of Elizabeth Garratt (proved 1840, £496 in stock), Mary Garratt (proved 1841, £1,739 in stock), and Frances Elizabeth Matilda Mawdesley (proved 1891, £1,000). The first three were transferred to the control of the school's committee of ladies under a Scheme of 1899, and the last was added under another of 1976. They were united as the Mary Garratt Charity under a Scheme of 1994, when £130 was distributed in annuities. (fn. 152)
Charlotte Susanna Beard by will proved 1803 established a charity for the general benefit of the poor, which under a Scheme of 1949 was transferred to the management of trustees appointed by the city council and distributed in clothing, bedding, and fuel. The accumulated capital of c. £1,900 was transferred to the Chester Municipal Relief in Need Charity in 1990. (fn. 153)
Helen Catherine Tidswell by will proved 1919 left c. £2,400 to create the Richard Tidswell Trust, which paid pensions of 10s. a week to five married couples, one of them in Chester. (fn. 154)
Margaret Collins by will proved 1925 left £3,000 to be administered by trustees chosen jointly by the city's Council of Social Welfare (later called the Council for Voluntary Service) and the priest of St. Werburgh's Roman Catholic church; invested in stock, it produced £93 a year, distributed among a handful of old people or families. (fn. 155)