Pages 293-299
A History of the County of Durham: Volume 3. Originally published by Victoria County History, London, 1928.
This free content was digitised by double rekeying. All rights reserved.
MIDDLETON ST. GEORGE
Mideltone, 1200; Middeltone, 1230.
This parish contains but one township. It lies on the left bank of the Tees, which here flows east and south-east; the adjacent parishes are Low Dinsdale on the west, Haughton le Skerne and Long Newton on the north, and Egglescliffe on the east. The area is 2,516 acres, of which 15 acres are covered by inland water. The principal industry is agriculture, the land being thus occupied: arable, 986½ acres; permanent grass, 1,181½ woods and plantations, 23. (fn. 1) The plantations are chiefly placed along the northern border. The soil is clay. The cereals grown are wheat, barley and oats; beans and turnips are also grown. At Fighting Cocks there are ironworks; also the gasworks for Middleton and Dinsdale. The surface is chiefly an undulating tableland between 100 ft. and 140 ft. above ordnance datum, sloping steeply to the river, except in the south-east corner, where there is some low-lying land. (fn. 2) Here stands Lower Middleton Hall, close to the left bank of the Tees. It is an old threestoried building with red brick front having barred sash windows. The front appears to have been erected in 1721, the heads of the lead spouts bearing that date along with the initials RKI (R[obert] and I. Killinghall). Not far from the house is an octagonal pigeon-house of red brick with pantiled roof containing over 1,500 cells. (fn. 3) The site is probably an ancient one. On the lawn in front of the house is a 13th-century cross of red sandstone set up with the lower end of the shaft in the earth. The design is in the shape of a large quatrefoil with spreading arms, the upper one of which is missing. On the north side is a representation of the Crucifixion with the figures of St. Mary and St. John, and on the south our Lord seated in majesty, with the evangelistic symbols on the arms. (fn. 4)
To the north of the hall is the old parish church, in a lonely situation on the verge of the higher land. Over a mile westward is the village of Middleton One Row, (fn. 5) standing along the edge of the cliff over-looking the river. Here is a United Methodist chapel. This village is resorted to by visitors to the Dinsdale Spa, and contains the Ropner Convalescent Home, originally founded about 1894. To the west of it is the Tower Hill, the site of an ancient earthwork of the mount and bailey type. (fn. 6) To the north is the hamlet of Fighting Cocks, partly in Dinsdale, which contains a Wesleyan chapel and an undenominational mission hall. To the east of it, occupying the north end of the parish on both sides of the brook formerly known as Hart Burn, are West Hartburn, Goosepool and Oak Tree; this last takes its name from a public-house. Between these and the village named is Middleton St. George Hall.
At the extreme west of the parish there is a ford across the Tees into Over Dinsdale. Here stood Ponteyse, the bridge of Tees; it has long been destroyed, but in 1823 the foundations could still be discerned. (fn. 7) County Lane, the road from the bridge, led north below Tower Hill, and appears to be part of an ancient Roman road. Pieces of land near the bridge called County Flat and County Acre belonged to the manor of Trafford. (fn. 8) There is another ford near Low Middleton, and a ferry close by. The principal road on which the village stands turns north to Fighting Cocks, where it divides; one branch goes on along the old Roman road to Sadberge and the other turns west to Darlington. There are also eastern branches to Stockton and to Long Newton. From the village a road goes east and south past the church to Low Middleton and Newsham. The Stockton and Darlington railway runs west across the centre of the parish, having a station about a mile north of the village; this is named Dinsdale. There is a mineral line branching off to Darlington.
Hartburn is mentioned in Reginald's account of the miracles of St. Cuthbert. In King Stephen's time William the Sergeant had a house there, and fled thence to Sadberge churchyard to escape a raid by Roger Pavie, the constable of Thirsk, but he was captured and imprisoned. St. Cuthbert threatened the captor and struck him with disease, and on the return of Robert de Eivil, master of the castle, William was set at liberty. (fn. 9)
Sir William Walworth, famous for the killing of Wat Tyler in 1381, was once a partner in the manor, but it is not known that he was a native; he was Lord Mayor of London in 1374 and 1380, and died in 1381. (fn. 10) Three men of Middleton St. George joined the rising of 1569, and one of them was executed, as was also the man from Middleton One Row who joined it. (fn. 11) The Protestation of 1641 was signed in the parish, (fn. 12) but the chief land-owners appear to have been Royalists and had to compound for their estates under the Common-wealth.
The township's affairs are administered by a parish council.
MANORS
The first occurrence of MIDDLETON is in the return of 1166, when it was held in two moieties by William son of Siward, who stated in that year that he held one knight's fee in Gosforth and the moiety of 'Milleton' or 'Mileton.' (fn. 13) Gosforth by itself was later stated to be held as two-thirds of a knight's fee, so that the service for Middleton would be the remaining third. (fn. 14) This estate, which was called OVER MIDDLETON or MIDDLETON ONE ROW, descended with the adjoining Dinsdale (q.v.) in the Surtees family until the partition made in 1552, when Marmaduke son and heir of Thomas Surtees, of the half-blood, received it and held it until his death in 1573. (fn. 15) His son John recorded a pedigree in 1575, (fn. 16) and John's son, Thomas Surtees, sold the property in 1598 to Anthony Felton of Jarrow, (fn. 17) by whom in 1608 it was transferred to Arthur Aldbrough (fn. 18); he and Elizabeth his wife in 1612 sold it to Christopher Ayscough and Alan his son. (fn. 19) Alan succeeded his father in 1626 and was living at Skewsby, Yorks, in 1666, as appears by a pedigree he recorded in the Yorkshire Visitation of that year. (fn. 20) He was a Royalist in the Civil War and his estates were sequestered; his son James, 'a Papist,' appears to have been seated at Middleton One Row, and his goods were sequestered by the Parliament in 1644, (fn. 21) and the estate put in the third Act for Sale in 1652. (fn. 22) In the following year the manor was discharged from sequestration, having been purchased from the Treason Trustees in 1654 by Gilbert Crouch. (fn. 23) It was recovered in part at least, and Francis Ayscough seems to have succeeded his brother James, being named as a freeholder in 1684. (fn. 24) Alan Ayscough and Katherine his wife with Thomas Ayscough and Susan his wife conveyed the manor and lands here to Thomas Maynard in 1702. (fn. 25) Alan Ayscough, son of Alan and great-nephew of Francis, had two messuages, &c., in Middleton St. George, which as a 'Papist' he registered in 1717 (fn. 26); in 1720 a conveyance of the manor was made by him and by Katherine Ayscough, Thomas Ayscough and other members of the family to William Denton. (fn. 27) It afterwards disappears from view, and the estate was probably sold in parcels.
The land sold to Anthony Felton did not include the whole of the Surtees estate, for in 1566 Marmaduke Surtees conveyed two messuages and nine oxgangs of land here held of the bishop by knight service to John Hedworth of Harraton for the purposes of a settlement on John and Anne his wife, daughter of George and Jane Hall. (fn. 28) John Hedworth died in 1603, and on the death of Anne in March 1617–8 the land passed to Ralph their son, then a middleaged man. (fn. 29) Ralph and Eleanor his wife conveyed the property to William Allanson and James Dale in 1619. (fn. 30)
The second moiety called NETHER MIDDLETON or MIDDLETON ST. GEORGE was answered for in 1166 by Godfrey Baiard or Baard, who stated in answer to the king's writ that he held the third part of a knight's fee in Northumberland; he had half the inheritance of two sisters, the other half being held by Roland Baard with one of the sisters. (fn. 31) Godfrey occurs in the Pipe Rolls from 1160, (fn. 32) and in 1165 paid 33s. 4d. for relief of his lands. (fn. 33) He was dead in 1186, when his land was in custody. Ralph Baard, his heir, rendered scutage in the next year. (fn. 34) When Richard I granted the wapentake of Sadberge to Bishop Hugh in 1189 he stated that he included therein the service of the son of Godfrey Baard, evidently Ralph, for two-thirds of a knight's fee in Middleton and Hartburn. (fn. 35) The service is that of Surtees and Baard together, so that either the former name has been omitted, or else Baard was then responsible to the king for the whole service. In 1197 the son of Roland Baard answered for part of the bishop's debt. (fn. 36) It seems probable that he also was a Ralph. (fn. 37)
One of the Baard shares descended in the family till the 14th century. There is little evidence to indicate which this was, but the succession of Ralphs and Rolands suggests that it was Roland's descendants who continued in the male line. Ralph Baard was holding a sixth part of a knight's fee in Nether Middleton about 1210, (fn. 38) and in 1235–6 a local jury returned that Ralph son of Roland Baard was a minor who ought to be in the bishop's custody, but that the wardship had been granted by the bishop to Richard de Wykes; Roland's land was worth £4. (fn. 39) In 1240 Roland Baard presented to a moiety of the church. (fn. 40) His estate descended to Ralph Baard, who presented to his moiety of the rectory some time before 1312, (fn. 41) and was living in 1313. (fn. 42) Roland Baard died in or before 1320 holding a moiety of the 'manor' of Nether Middleton and Hartburn by fealty and a rent of 2s. 3d., doing suit at the wapentake court of Sadberge. His heir was his son Ralph, aged twenty-seven. (fn. 43) In 1345 the king ordered an inquiry as to the age of Roland son and heir of Ralph Baard, and it was proved that he was of full age. He had been baptized at Middleton. The moiety of the manor of Middleton St. George and a moiety of the church were held of the bishop by suit at Sadberge Wapentake and 13d. rent at the exchequer of Durham; two messuages and 4 oxgangs of land in West Hartburn were held by 13d. rent. (fn. 44) Livery was granted to the heir. (fn. 45) In 1352–3 the wardship and marriage of Ralph son and heir of Ralph Baard were granted to John de Birland and Margery his wife. (fn. 46) The heir seems to have died without issue, for in 1364 Roland Baard was found to have held the above moieties by fealty and a rent of 2s. 2½d. at the exchequer; Ralph his son and heir was twenty years of age. (fn. 47) Ralph was in possession in 1367, but had been succeeded by William Walworth before 1378. (fn. 48) This is believed to be the Sir William already mentioned, whose brother Thomas Walworth calls Thomas Baard his cousin in 1409. (fn. 49)
The next step is uncertain. John Killinghall in 1416 was recorded to hold the manor of Nether Middleton of the bishop in socage by 9½d. rent and also four messuages and 8 oxgangs of land in Over Middleton of Sir Thomas Surtees; his son John was twenty-two years old. (fn. 50) The rent is only a third of the old rent, but possibly dower or the portions of younger children account for this; West Hartburn is not mentioned. Livery was granted to the heir, after an inquiry in which the tenure was found to be socage. (fn. 51) John died in 1442 holding the manor and leaving a son of the same name, aged thirty, (fn. 52) who in 1453 conveyed his lands in Middleton to his son Thomas and Isabel his wife. (fn. 53) He died in 1485, leaving an augmented estate, his son Thomas being forty-eight years of age. (fn. 54) Thomas died in February 1493–4, leaving a son Hugh as heir; his wife Isabel survived him. (fn. 55) Hugh in 1509 was found to have held two-thirds of the manor of Nether Middleton, and the advowson of the church for a rent of 3s. 3d., lands in Middleton One Row, Somercloses and Fogcloses in West Hartburn, and various other lands. His heir was his son William, aged fifteen. (fn. 56) Elizabeth, his widow, had dower assigned to her, and married Edward Oglethorp. (fn. 57) William Killinghall died in 1526, leaving by his wife Eleanor a son Francis, aged eight. He had held two-thirds of the manor of Nether Middleton of the bishop by a rent of 2s. 4d. for the whole, the advowson of the church, lands in Middleton One Row of the heirs of Thomas Surtees, the manor of West Hartburn of the bishop by knight's service, and other lands. (fn. 58) Eleanor had dower assigned out of the manors. (fn. 59)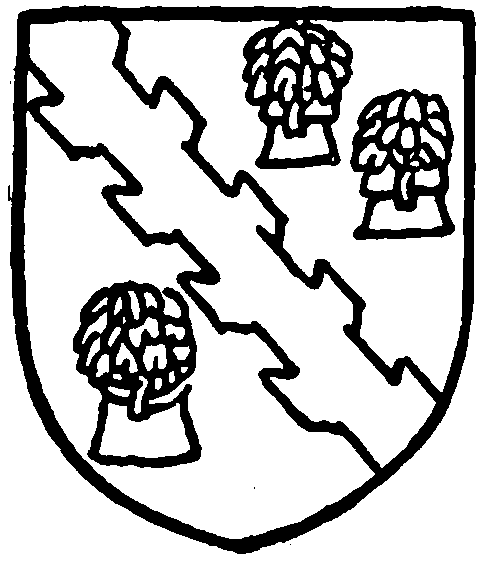 Francis Killinghall, who was a captain in the garrison of Berwick, died in 1587, having sold his estate. (fn. 60) Ralph Tailbois of Thornton acquired the manor of Nether Middleton from him in 1569, (fn. 61) and in 1573 sold it to Roland Johnson. (fn. 62) Roland Johnson at his death in 1583 was seised of two-thirds of the manor. (fn. 63) His son Cuthbert (fn. 64) appears to have sold his estate in parcels to Ninian Girlington, Richard Maddock and John Gaines. Girlington acquired the 'Grange' and the manorial rights, (fn. 65) Maddock the 'Red House,' (fn. 66) and Gaines a capital messuage and various closes. (fn. 67) In 1599 John Girlington, (fn. 68) while retaining the Grange, sold the manor and advowson to Richard Heighington. (fn. 69) Heighington seems to have sold them to Henry Killinghall, on whom, with Anne his wife, Richard Maddock settled the manor in 1606, with remainder in tail to their son William. (fn. 70) Henry died in 1620 (fn. 71) and William in 1644; John son of William Killinghall, as a Royalist, had his lands sequestered in that year and compounded, taking the Negative Oath. He died in 1652, his widow Margaret taking the Engagement in the same year. (fn. 72) His son William recorded a pedigree in 1666, when he was twenty-seven years of age. (fn. 73) He died in 1695 (fn. 74) and his eldest son William in 1703, leaving a sister and heir Margaret (d. 1706); the estates on her death passed to her cousin, Robert Killinghall, son of John, and he held them until his death in 1758. (fn. 75) His son John (fn. 76) died unmarried in 1762, (fn. 77) having bequeathed his estates to a cousin, William Pemberton, son of William, son of Elizabeth, sister of Robert Killinghall. He died in 1778 and his son William in 1801. (fn. 78) This last William bequeathed his estates to his maternal aunts, of the family of Cocks of Plymouth, and, though the Killinghall heir (George Allan of Blackwell Grange) claimed, the bequest was held valid. (fn. 79) From the parish registers it appears that Elizabeth and Sally, daughters of Elisha Cocks of Plymouth Dock, changed their name to Pemberton on inheriting in 1801; they were buried at Middleton in 1809 and 1811 respectively. (fn. 80) Henry Cocks was proprietor in 1833 (fn. 81) and H. A. W. Cocks in 1848 and until about 1898. The hall was sold in 1895. Since 1902 the principal landowners have been Mr. A. G. Rudd of Stockton-on-Tees and Dr. Robert Smith.
The estate sold to Richard Maddock was by him conveyed in 1596 to Thomas Bank, (fn. 82) who sold it ten years later to William Allanson. (fn. 83) Its later history is not known. The Grange was sold by John Girlington in 1610 to Christopher Wyvill and William Carr. (fn. 84) They conveyed it in 1614 to Sir Conyers Darcy of Hornby Castle, Yorks., (fn. 85) who in 1618 sold a messuage and 320 acres here to John Lord Darcy, with whom was associated Sir Thomas Bellasis and Sir William Lister. (fn. 86)
The sixth part of a knight's fee which had been held by Godfrey Baard and his son seems to have come before 1193 to Walter and Robert de Cambe (de Cadomo, de Caen, de Kam, de Cham). (fn. 87) They were the nephews of Simon the chamberlain of Bishop Hugh Pudsey and acquired land in Cornsay and Hedley (fn. 88) (q.v.). The nature of their interest in Middleton is uncertain, but in 1240 Muriel and Alice Baard were said to have presented to that part of the advowson which the Cambes subsequently held. (fn. 89) It seems probable, therefore, that they were the heirs of Ralph son of Godfrey Baard, and that they had married Walter and Robert de Cambe. (fn. 90) Walter de Cambe seems to have been succeeded by Hugh called de Middleton. (fn. 91) His heir is not certainly known, but may have been the John de Cambe who before 1312 presented his son John to the vicarage. (fn. 92)
Robert de Cambe was in 1337 found to have held of the bishop the moiety of a messuage and 30 acres in Nether Middleton by 13d. for castle ward and suit at the court of Sadberge; John his son and heir was twenty-two years of age. (fn. 93) In 1341 John de Cambe of Nether Middleton entered into various recognizances, (fn. 94) and in 1353 John son and heir of John de Cambe proved his age. (fn. 95) Gocelin Surtees in 1367 was said to have held 6 oxgangs of land in Nether Middleton of the heirs of John de Cambe by a rent of 1 lb. of cummin and 2¼d. (fn. 96); Alexander Surtees in 1380 also held of the heirs of John de Cambe. (fn. 97) A later Gocelin Surtees (1383) held three messuages and 6 oxgangs of land of the same heirs by 1 1b. of cummin. (fn. 98) Matania de Cambe, sister of John, in 1385 held her messuage and 12 oxgangs of land of the bishop by knight's service, a rent of 13d. and suit of court; Walter de Cambe, aged thirty, was the heir, but his kinship is not recorded. (fn. 99) Walter de Cambe succeeded, (fn. 100) but was dead in June 1397, when it was found that he had held a capital messuage and 10 oxgangs of land, &c., in Nether Middleton in fee tail and a messuage and 2 oxgangs in fee simple; all were held of the bishop by knight's service, suit of court at Sadberge and 13d. rent. His heir was a son John, aged twenty-six. (fn. 101) Robert Cambe, perhaps a brother of John, held the estate in 1408, when his son William, aged seven, was found to be the heir. (fn. 102) He proved his age in February 1422–3 (fn. 103) and died shortly before 1430–1, (fn. 104) leaving a widow Katherine, who soon afterwards married John Seman. (fn. 105) The next to appear is William Cambe, after whose death in 1511 it was found that his son Thomas was heir of his lands in Middleton St. George. (fn. 106) Being twenty-four years of age Thomas had livery, (fn. 107) and in 1519 he sold his estate in Shildon to Elizabeth Killinghall. (fn. 108) She was then described as of Middleton St. George, and had probably already purchased his land here.
Elizabeth was the widow of Robert Killinghall, who in 1508 had held lands in Sadberge and elsewhere, (fn. 109) and Robert may have been the son of John Killinghall who acquired lands in Bishopton (? Newbiggin) in 1482. (fn. 110) She died in 1541 holding her husband's estate and a third part of the manor of Middleton St. George, with lands and tenements therein, the advowson of the rectory, and a fishery in the Tees, all held of the bishop by knight's service. (fn. 111) William, her son and heir, then thirty-six years of age, died in 1559, (fn. 112) when his brother John succeeded, and he dying in 1574 was followed by his son Henry, (fn. 113) who, as related above, afterwards acquired the Baard Manor and the advowson of the sinecure rectory. It seems probable that the greater part of the manor followed the descent in his family which is given above. In 1607, however, Henry Killinghall made a settlement of all his manor of Middleton St. George on himself and Anne his wife for their lives, with remainder to William Killinghall and his issue. (fn. 114) At Henry's death in 1620 he was said to hold only a third part, (fn. 115) but these fractional expressions are very loosely used.
The twelfth part of a knight's fee in Middleton which was held about 1210 by Robert de Cambe or Middleton (fn. 116) is not subsequently treated as part of the manor, and cannot be traced with certainty. It may possibly be identified with Goosepool. (fn. 117)
WEST HARTBURN
WEST HARTBURN (Hartburn, Hertburn, c. 1200; West Hertburn, xiv cent.) was held with Nether Middleton as one estate, and part of it consequently descended in the Baard and Cambe families. The Baard share was sold in 1548 by Francis Killinghall to William Wrenn, (fn. 118) who died in 1559, leaving a son and heir Anthony. (fn. 119) Anthony died in 1595 seised of half of a messuage and 400 acres in West Hartburn. (fn. 120) His son Sir Charles Wrenn of Binchester (fn. 121) was succeeded in March 1620–1 by a son and heir Lindley Wrenn, who sold the estate in 1628 to Francis Forster and George his son. (fn. 122) John Forster, son of Francis, held it in 1694, (fn. 123) and in 1717 registered his freehold in West Hartburn as worth £71 10s. a year. (fn. 124) It was sold by — Bowlby in 1763 to — Masterman, whose granddaughter, Miss Glanville, sold it before 1823 to the Rev. W. Fountaine Addison, rector of the parish. (fn. 125) The trustees of the Rev. W. F. Addison, who died in 1893, are still landowners.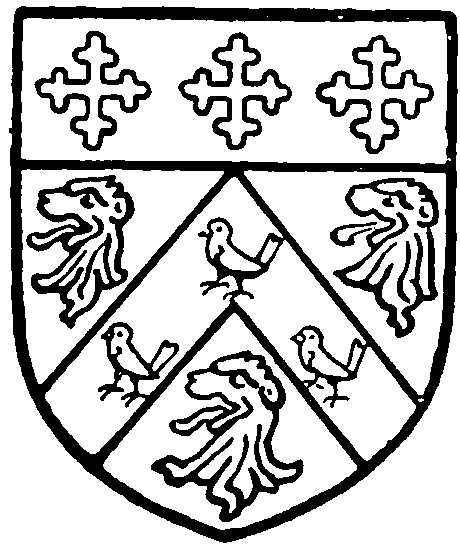 The holding of the Cambes passed into the possession of the younger line of Killinghall, and in 1595 Henry Killinghall and William his son and heir conveyed their 'manor' and land there to Edward Blakiston, (fn. 126) who in 1607 granted the same amount of land and what was said to be a fourth part of the manor to Margaret Pinkney. (fn. 127) Christopher Hall of West Hartburn, having been adjudged a delinquent, asked leave to compound in 1650, but it is not clear what land he had in this township. He died in August 1650 without issue, and his executors were his brother Thomas Hall and Margery Pinkney; she died in 1651, and one Lawrence Pinkney seems to have claimed. It was alleged that Margery's name was being used to protect Hall's estate. (fn. 128)
GOOSEPOOL
GOOSEPOOL, or the part of Hartburn within Long Newton, seems to have been acquired by the Balliols, for in 1306 it was recorded that the service of the twelfth part of a knight's fee was due from Hartburn, formerly John de Balliol's land. (fn. 129) About 1348–60 John de Meynill obtained licence to acquire a fourth part of the manor of Goosepool (Gespoll) from Hugh Galon. (fn. 130) Thus it is probable that the estate was broken up into small parcels. Thomas Ashby of Sadberge was in 1421 found to have held lands in Hartburn of Sir Robert Conyers on the east side of the brook, and of John Killinghall on the west side; part of it had been purchased from Robert Fulthorp. John, the son and heir of Thomas, being dead, the Hartburn lands were to descend to Thomas Garmondway, aged forty, as son of Joan sister of Thomas Coke, father of Alice, mother of John Ashby. (fn. 131) Though from this Conyers appears to have been lord of the Goosepool part of Hartburn, it is not named in the inquisitions of the family.
Ralph Paul died seised of land here held of the manor of Dinsdale in 1568. (fn. 132) His son William (fn. 133) settled it on himself and his issue, with remainder to Robert, Richard, Christopher and Henry Paul. William died without issue, and the manor passed from Robert to his son Francis, who died without issue in 1615 seised of a capital messuage called PAUL HARTBURN (Pawle Hartburne, xvi cent.), and was followed by Henry son of Christopher, (fn. 134) who granted the estate in 1621 to Robert Ellis, the transfer being completed in 1630. (fn. 135) Robert Ellis died in possession in 1622, leaving a son and heir also called Robert, (fn. 136) who as Captain Robert Ellis incurred sequestration of his lands in West Hartburn and elsewhere. (fn. 137) This estate had descended to three co-heirs by 1729; they sold to Elizabeth Hall, who in 1733 devised it to her son William Sleigh, and his trustees in 1778 sold to trustees under the will of Ralph Carr. (fn. 138)
The freeholders in the parish in 1684 were Francis Ayscough, — Bearman, Thomas Cunningham, Cuthbert Garth, William Killinghall, Thomas Thoroton, Christopher Ward, Jane Wilson, and the heirs of Robert Yong.
CHURCHES
The church of ST. GEORGE (fn. 139) consists of a chancel with north vestry, nave, south porch, and small west tower. Divine service is now held only in the church in the afternoons of the third Sunday in each month.
The site is an ancient one, but no portion of the existing structure is older than the latter half of the 13th century. The only parts of this date now standing are the chancel arch and the south and west walls of the nave. Towards the end of the 18th century, when the spa was established, the nave was widened by pushing out the north wall, the chancel was rebuilt, and nearly all the original architectural features of the building destroyed. New roofs were erected covered with blue slates and with flat plaster ceilings inside, the old mullioned windows were destroyed, the tops of the openings renewed in brick, and wooden frames inserted. The vestry was built at the same time. In 1888 the tower was added by Henry A. W. Cocks, patron and lord of the manor, in place of a former west bellcote, and in the same year the building was repointed, the flat ceilings removed, open benches inserted in place of the old pews, new wooden windows put in and a general restoration effected. (fn. 140)
The chancel has a window of three lights at the east end and one on the south side. There is also a priest's doorway, the square head of which is old, probably belonging to a former and narrower doorway in the same position. The chancel arch is of two orders, the outer plastered and of square section and the inner one chamfered, springing on either side from semi-octagonal corbels supported by human heads, a man's on the north side, and a woman's with protruding tongue on the south.
The nave is lighted by two windows on the north and one on the south side. The latter has an original square head, but the opening is filled with a modern wooden frame. All the other windows in the building have pointed brick heads and wooden frames of three pointed lights. The porch has a plain coped gable and semicircular brick arch, but the original jamb stones remain below the springing. The inner doorway has a square head and there is a seat on either side.
The tower, of a nondescript Gothic character, detracts in no small measure from the appearance of the building. It was built up against the west gable, but is now leaving the building and leaning westward. It contains an old bell without inscription.
The font is ancient and consists of a circular tublike sandstone bowl on a stepped base and high octagonal plinth. The bowl may be of late 12th-century date. (fn. 141) The pulpit is modern.
The plate consists of a small chalice and paten of 1868; a flagon of 1829 given in 1836 by the Rev. William Addison Fountain, rector; and a set of two chalices, two patens, a flagon and an almsdish of 1888, presented in 1889 under the will of Robert Henry Allan of Blackwall Hall, Darlington.
The registers of marriages and burials begin in 1616; that of baptisms in 1652. They have been printed down to 1812. (fn. 142)
The church of ST. LAWRENCE at Middleton One Row was built in 1871, and is a stone building in the 13th-century style, consisting of a chancel, nave, vestry, south porch and bell-turret with spire. In it are preserved a Saxon sundial (fn. 143) and two mediaeval grave covers, (fn. 144) one of elaborate design, all of which had formerly been built into the walls of the old church.
ADVOWSON
It has been related above that the Baard fee in Middleton had been divided into two before 1166, and this division extended to the rectory, for about 1200 two rectors, John and William, attested a charter. (fn. 145) In 1240, on the death of a rector, the Archbishop of York ordained that one moiety should be held as a rectory, the other as a vicarage; the patronage belonged to the tenants of the two moieties of the Baard fee. (fn. 146) In 1291 the portion of Peter de Cerecy was taxed as worth £9 6s. 8d., and that of Geoffrey de Schilvede as worth £4. (fn. 147) In 1312 the bishop confirmed the ancient division of the church into two parts; the sinecure moiety was held by William de London, who had been presented by Ralph Baard, and the working moiety was held by John de Cambe, with the title of vicar only, on the presentation of John de Cambe, his father. (fn. 148) The Scottish devastations here, as elsewhere, necessitated a reduction in the valuations, and in 1318 these were £4 13s. 4d. and £2 6s. 8d. respectively. (fn. 149) In the returns of 1545 the rector's income was estimated at £4 a year, out of which he paid 5s. to the rector of Egglescliffe and 2s. to the archdeacon. (fn. 150)
The rights of patronage descended with the Baard and Cambe portions of the manor, and, as has been shown above, were both acquired by the second line of Killinghall early in the 17th century. (fn. 151) The last presentation to the sinecure rectory appears to have been made in 1625. (fn. 152) Probably the Civil War made a breach in old custom sufficiently long to enable the patron to keep the sinecure moiety in his own hands from that time. A terrier of 1792 printed by Surtees records that a moiety of the tithes, &c., went to the rector, the patron having the other moiety. (fn. 153) In succession to Killinghall and Pemberton, Elisha Cocks was patron in or about 1820, Henry Cocks in 1833, H. A. W. Cocks in 1848–98. More recently the Bishop of Durham has acquired the patronage.
There is a tradition that a chapel formerly existed in Goosepool for the ancient 'vill of West Hartburn.' (fn. 154) A chapel at Ponteys Bridge, subject to the church of Dinsdale, was in existence in or about 1200, when benefactions were made to it by Cecily daughter of Gilbert de Heworth. (fn. 155) It was dedicated to St. John, and existed as late as 1501. (fn. 156)
CHARITIES
The schools have been dealt with elsewhere. (fn. 157)