Pages 233-237
A History of the County of Essex: Volume 9, the Borough of Colchester. Originally published by Victoria County History, London, 1994.
This free content was digitised by double rekeying. All rights reserved.
COMMUNICATIONS
ROADS.
The most important road has been the one which from prehistoric times linked Colchester with London. (fn. 1) At Marks Tey, 5 miles west of Colchester, the Roman Stane street from St. Albans, based on an earlier track, joined the London road. In Roman times a road led north from Colchester to Stratford St. Mary (Suff.) later to become the Ipswich road, and one led north-east through Ardleigh towards Mistley, later continuing to Harwich and the sea link with the Low Countries. (fn. 2) Another road led northwest through Mile End to Nayland and by the Middle Ages continued to Sudbury (Suff.) and Bury St. Edmunds. (fn. 3) Other roads, probably also of Roman origin, ran north-west to Cambridge and south-east to Fingringhoe. The road leading south-west to Maldon existed by the Middle Ages. Minor roads linked Colchester with other settlements in north Essex.
In the Middle Ages liability for road maintenance lay with landowners, who often tried to pass it to their tenants. The borough was presumably responsible for roads in the town centre; obstructions to roads were regularly presented at the lawhundred courts. (fn. 4) Bequests helped to finance road maintenance: John Geldeforde by will proved in 1423 left money for repairing bad roads, and William Smith by will proved 1460 left 5 marks for the repair of the Nayland road in Mile End. (fn. 5) The 1555 Act made parishes, supervised by the justices, responsible for their own repairs, (fn. 6) and in the early 17th century the corporation raised rates from parishes for road maintenance. (fn. 7) From 1555 until the early 19th century the parishes and sometimes the borough were presented at quarter sessions for failure to repair main roads. (fn. 8)
A new causeway at Rovers Tye on Ipswich Road was mentioned in 1429; in 1693 the part of Ipswich Road nearer the town in Greenstead, All Saints', and Mile End parishes was referred to as the new causeway, and another section in Mile End, presumably further out, was called the old causeway. (fn. 9) Turnpiking began with an Act of 1696 when the Severalls road in Mile End and parts of the London-Harwich road were turnpiked by the justices of the peace. (fn. 10) An Act of 1707 gave the justices powers to take over further sections of the road between Brentwood and Colchester, including the stretch between Lexden Cross and Head gate. (fn. 11) Under an Act of 1725 the Ipswich road between Colchester and Langham and the remaining stretches of the London road between Shenfield and Harwich were turnpiked by trustees, (fn. 12) among them Charles Gray of Colchester, who were appointed to take over from the justices. The trustees erected in 1760 in High Street a painted obelisk, showing the distances to London and other towns; it remained there until 1858. (fn. 13) Under an Act of 1765 further roads were turnpiked including that from Lexden to Halstead. (fn. 14) In 1766 trustees set tolls ranging from 1s. 6d. for a wagon with wheels less than 9 in. (23 cm.) wide down to 1d. for a laden or unladen horse, mule, or ass not drawing a load. (fn. 15)
An Act of 1793 divided the Essex trust, which had apparently been set up under the 1725 Act, into two districts with Colchester one of six divisions in the first district. (fn. 16) Trustees were to meet at least four times a year. (fn. 17) The turnpike trustees sometimes co-operated with the Colchester improvement commissioners, as they did in 1811 to cut a small new section of the Ipswich road, a short distance beyond East bridge, in place of the old route past the Rose and Crown, and in 1817 to improve East Hill. (fn. 18) Under an Act of 1815 detailed new scales of tolls were set, ranging from 3s. for a wagon with 9-in. wheels drawn by 8 horses (with even higher charges for narrower wheels) down to 1½d. for a laden or unladen horse. (fn. 19) By 1820 the Colchester trustees had no outstanding debts and were able to reduce tolls by a third. (fn. 20) The arrival of the railways caused a fall in the turnpike revenues and legislation attempted to apportion responsibility for highways more carefully to various local authorities, so that the Essex turnpike trust was dissolved by 1870. From 1888 major roads were financed by the county rate. (fn. 21)
In the early 20th century road traffic through Colchester increased so much that a bypass road was constructed 1930-3, taking traffic round the north side of the town; the central government bore three quarters of the cost to provide work for the unemployed. (fn. 22) A new northern bypass, opened in 1974, superseded the earlier one, taking traffic from the London road at Stanway in a wide arc to join the Ipswich road at Ardleigh. (fn. 23) An eastern bypass, taking Harwich traffic from the northern bypass through Ardleigh, Elmstead, the Bentleys, Great Bromley, and Langham to avoid Colchester town, was opened in 1982. (fn. 24) The southern section of an inner relief road, Southway, was opened in 1973, and the western section over Balkerne hill to the old northern bypass was built 1976-81. (fn. 25) Planning permission was given in 1990 for construction of an eastern section from the Greenstead roundabout to St. Botolph's roundabout, and work on the first phase started in 1993. (fn. 26)
BRIDGES.
The borough maintained North bridge and East bridge in the town, and the Falling bridge, of uncertain location, which led towards Mile End. (fn. 27) Minor bridges were maintained by inhabitants of the parishes in which they lay. (fn. 28) Bequests were sometimes made for bridge maintenance, for example, William Hefkere, by will proved 1381, left 10s. towards the repair of East bridge. (fn. 29) North bridge, recorded in 1189, (fn. 30) stood on the site of a Roman bridge or ford, as presumably did East bridge, recorded from 1238. (fn. 31) Masons were to build a new bridge, perhaps North or East bridge, in 1394, but the medieval North and East bridges were later said to have been made of timber. (fn. 32) North bridge was extensively repaired in timber by the borough in 1580. (fn. 33)
In 1407 the corporation allowed the inhabitants of the Hythe to build a footbridge with handrails over the Colne, provided that it was not wide enough for horses and carts and did not interfere with the navigation to East bridge. (fn. 34) Following some conflict with the corporation, the inhabitants were permitted in 1474 to build a cart bridge of stone or timber. (fn. 35) When the corporation rebuilt Hythe mill c. 1552 it undertook to maintain the bridge; extensive work was carried out in 1619, including lengthening the chain with 31 lb. of iron, presumably to block access to the bridge. (fn. 36)
Under the charter of 1629, when the bridges were 'ruinous', pontage was granted on all three of them for 14 years at 4d. for a laden cart or wagon, 2d. for a horse carrying a pack of wool, 1d. for a horse carrying half a pack of wool, and ½d. for each laden packhorse. (fn. 37) With the proceeds North and East bridges were repaired in 1631. (fn. 38) The tolls were leased, for example those of North bridge in 1635 for two years for £20, and those of East and Hythe bridges for £20. (fn. 39) The corporation tried to make St. Leonard's parishioners responsible for Hythe bridge again but in 1667 the Court of Chancery declared the borough liable. (fn. 40)
In 1723 the borough assembly was apparently looking for ways of passing its responsibilities to others, but the following year was resigned to raising a rate itself for bridge repairs. North bridge was repaired in 1737, as were East and Hythe bridges in 1738, and there was further work on East and North bridges in 1765. (fn. 41) In 1775 a salary of 10s. a year was paid to a keeper for East bridge; possibly similar arrangements were made for North and Hythe bridges. (fn. 42)
North bridge, part of which collapsed in 1775, was rebuilt in brick by William Staines by 1781. (fn. 43) In 1820 one of the western arches and the east wing and side were repaired, and the east side was widened. (fn. 44) The bridge was taken down in 1843 and replaced with a cast iron bridge of three arches built by the town council, increased traffic being anticipated because the bridge was on the link road between High Street and the new railway station. (fn. 45) In 1903-4 it was widened by 17 ft. 6 in. (5.3 m.) on the east side for trams. (fn. 46)
The old East bridge was replaced in 1802 by a bridge of five brick arches with stone pilasters and an iron balustrade, financed by the erection of a turnpike in Lexden Street. (fn. 47) In 1928 the bridge was widened from 29 ft. (8.8 m.) to 46 ft. (14 m.) and the steepness of the approaches reduced, half the cost being borne by the central government to provide work for the unemployed. (fn. 48)
A new Hythe bridge was built in brick with three arches in 1737, the navigation commissioners contributing £50 to the cost. (fn. 49) It was removed in 1837. A new bridge under construction fell down in 1839. (fn. 50) Another timber bridge built soon afterwards was washed away in 1876 and replaced in 1898 by an iron bridge, designed by James S. Cooke. (fn. 51) In 1968 a wider bridge of a concrete deck on steel girders, designed by the borough architect's department, was built diagonally across the river just east of the old one, which was retained for pedestrians. The central government bore three quarters of the cost because the new bridge served a principal road. (fn. 52)
As part of the new bypass road opened in 1933 a new bridge over the Colne 50 ft. in width was built of reinforced concrete. It was believed to be the first two-hinged arch bridge in the country. West of the Ipswich road another bridge on the bypass crossed the railway diagonally. (fn. 53)
In 1637 carriers went to London on Thursdays, lodging at the Cross Keys in Gracechurch Street, and returning on Fridays. (fn. 55) By 1748 a coach went to London and back every day except Sundays. (fn. 56) In 1767 the stage coach took six inside passengers to and from London on six days a week, leaving the White Hart at 5 a.m. and arriving in London at 2 p.m. in time to dine, another coach making the return journey; the Colchester fly took four inside passengers to and from London twice a week from the same inn. Two common stage wagons each went to London and back once a week taking two days each way. Other coaches and carriers passing through Colchester provided services several times a week to Norwich, Ipswich, Stowmarket (Suff.), and Harwich. (fn. 57)
In the early 19th century Colchester remained an important staging post for coaches travelling to and from London, many of which carried mail. In 1822 from the Three Cups inn six coaches went daily to London, others left for Yarmouth, Harwich, and Ipswich, and every night two mail coaches left for Norwich and Yarmouth. Every day a coach from Yoxford (Suff.), Saxmundham (Suff.), and Ipswich called at the Red Lion on its way to London, as did another doing the return journey. Coaches to Braintree and Cambridge ran from the Angel. Colchester was an important centre for carriers serving the surrounding areas. (fn. 58)
In 1848 there were five horse-drawn omnibuses operating between Colchester and Braintree, Sudbury, Halstead, Walton, and Brightlingsea, but road transport faced increasing competition from the railways. Horse-drawn services were replaced from 1904 by motor buses, the first one running between Colchester and West Mersea. Services were gradually extended, particularly in the 1920s, by many local private companies. The heyday of motor bus and coach transport was from 1945 to the 1960s; thereafter the increasing use of private cars led to reductions in public transport services. Colchester borough transport department made an agreement in 1984 with the remaining private operators whereby municipal transport services extended outside the borough to Wivenhoe, West Mersea, and West Bergholt. In the 1980s some private companies provided daily coach services to London for commuters, but traffic congestion was a problem and by 1990 only one service remained. (fn. 59) In 1990 local companies provided daily services to towns and villages in Essex and neighbouring counties, including an Eastern National service to Stansted airport. National Express coaches ran a daily service to towns in the north of England. (fn. 60)
RAILWAYS.
In 1843 the Eastern Counties Railway extended its line from London as far as Colchester North station. (fn. 61) At first there were four trains in each direction on weekdays and three on Sundays, but within two months there were six weekday trains each way, the journey to London c. 2½ hours. (fn. 62) By 1846 one of the daily trains made the journey from London to Colchester in only 90 minutes. The rival Eastern Union Railway built a line from Ipswich southwards to Colchester in 1846 and northwards to Norwich in 1849, and built a branch west to Hadleigh (Suff.) in 1847 and east from Manningtree to Harwich in 1854. (fn. 63) The Eastern Counties' London-Colchester service was notoriously slow and unreliable, the company being unwilling to convey passengers efficiently to Colchester in case they continued to Norwich on the Eastern Union route instead of travelling on its own London- Norwich route via Cambridge. The bitter rivalry between the companies was contained by an agreement of 1854, whereby the Eastern Union Railway, although owning a fifth of the lines, received only a seventh of profits. (fn. 64)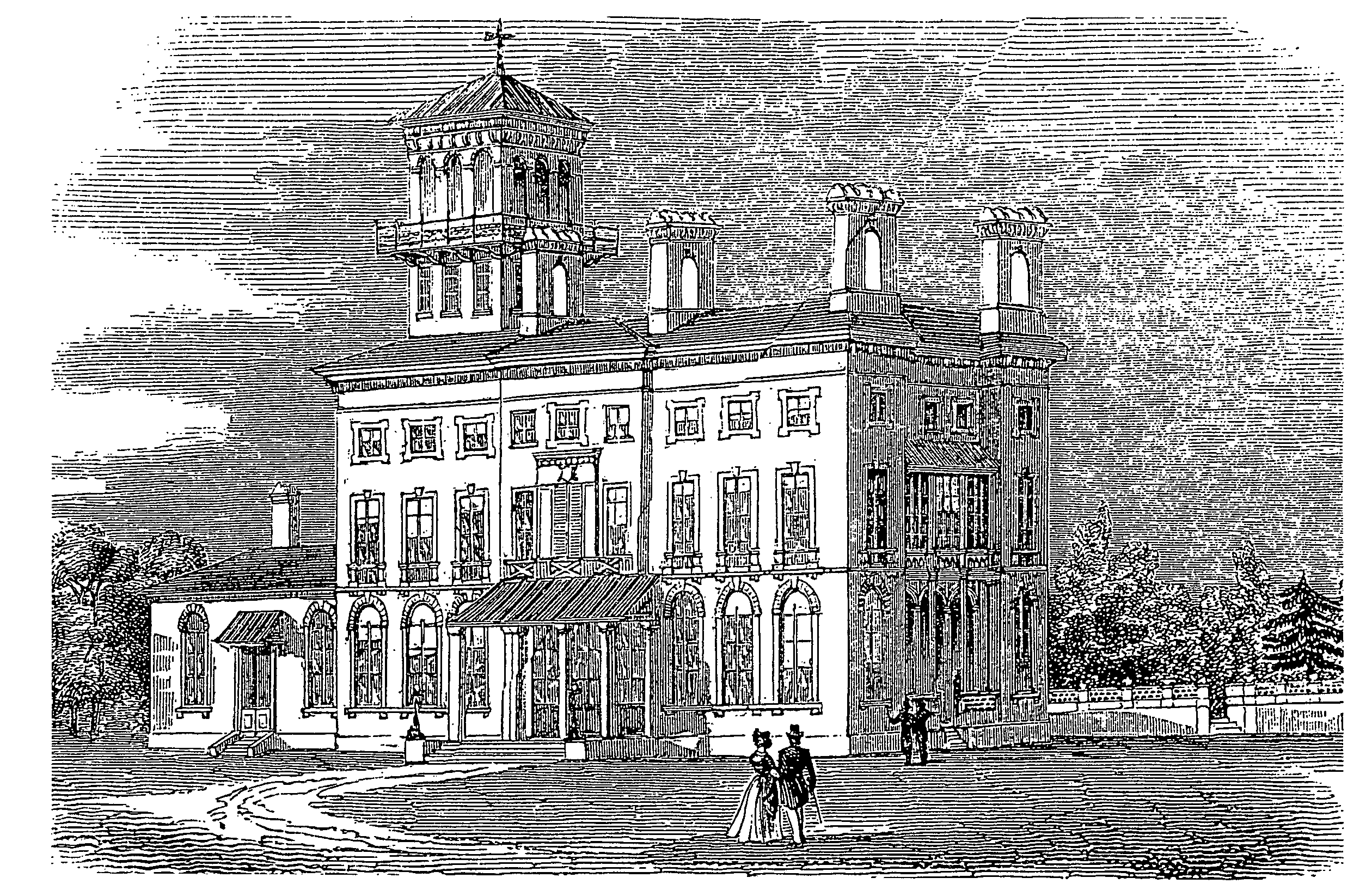 In 1847 a new company, the Colchester, Stour Valley and Halstead Railway, opened a branch line from Colchester North station to the Hythe where a small station was built to serve the port, and in 1849 another line from Marks Tey to Sudbury. (fn. 65) The Tendring Hundred Railway Co. opened the Hythe-Wivenhoe railway in 1863, and extended it in 1866 by a single track line from East gate and Hythe junctions to a small central Colchester station at St. Botolph's. (fn. 66) In 1866 the line was extended from Wivenhoe to Weeley with a branch to Brightlingsea, and in 1867 it reached Walton. (fn. 67)
In 1862 the Eastern Counties, Eastern Union, East Anglian, Newmarket, and Norfolk Railway companies merged to form the Great Eastern Railway; (fn. 68) in 1883 the Tendring Hundred and the Clacton-on-Sea companies, (fn. 69) and in 1898 the Colchester, Stour Valley, Sudbury and Halstead Co., also merged with the G.E.R. (fn. 70) In 1923 the G.E.R., with the Colne Valley Co., became part of the London and North Eastern Railway, which on nationalization in 1948 became part of the British Rail Eastern Region. (fn. 71) By 1963 the London-Clacton line was completely electrified, the section from London to Colchester having been completed in 1962. The Wivenhoe-Brightlingsea branch line was closed in 1964. (fn. 72) In 1990 there were 44 trains each weekday from Colchester to London and fast trains took 50 minutes for the journey. (fn. 73)
Colchester North, the town's main railway station, was opened in 1843 and refreshment facilities, a new telegraph office, and extra sidings were added in 1854. (fn. 74) The Railway Hotel, of white brick in Italianate style, was built immediately south of the station in 1843. It had closed by 1850 when it became a hospital. (fn. 75) The station was rebuilt in 1865, and extensively remodelled and rebuilt in 1894. It was extended in 1961 when new offices were built on the north side of the railway line. (fn. 76) St. Botolph's station was restored and renamed Colchester Town in 1991. (fn. 77)
POSTAL SERVICES AND TELECOMMUNICATIONS.
Eight post horses were financed by the town assembly in 1591. (fn. 78) The government ordered a postal stage to be set up in Colchester in 1625, and by 1628 the town had a postmaster. (fn. 79) Early posting houses were usually inns, but in 1664-5 a post house was built in St. Mary's parish. (fn. 80) The service did not always run smoothly: the postmaster in 1677 was reputed to supply the worst horses on the road; coaches risked robbery and in 1687 a large quantity of uncut diamonds was stolen from the Holland mail between Colchester and Harwich. (fn. 81) By 1767 there were regular collections and deliveries at Mr. Manning's post office at the King's Head. Post coaches served London, major towns in Norfolk and Suffolk, and Dedham, Boxted, and Harwich. A direct mail service to Holland was provided twice a week by the post coach from London which passed through Colchester. (fn. 82)
A Colchester penny post was established in 1815, with three mail carts serving Thorpe-leSoken, Boxted, and Stratford St. Mary (Suff.), and the intermediate villages. (fn. 83) Within a year of the railway's arrival in Colchester in 1843 some mail went by train. (fn. 84) In 1848 a postmaster, two clerical assistants, and two town deliverers were based at an office in Head Street, and there were receiving houses at East Hill, Hythe Street, and Lexden. (fn. 85) By 1882 there were 18 pillar and wall post boxes. (fn. 86) Motor vans replaced the remaining horse drawn mail coaches in 1909. (fn. 87) The main post office moved from the east to the west side of Head Street in 1874; the building was extended in 1936. (fn. 88) There were 15 sub post offices in the borough by 1937 and 21 in 1985. (fn. 89)
In 1803, during the Napoleonic Wars, St. Mary'sat-the-Wall's church steeple was designated as one of a series of signalling stations between the east coast and London; messages were apparently to be transmitted by hoisting a red flag. (fn. 90) A Colchester station of the Electric and International Telegraph Co. was opened in 1856. (fn. 91) The South of England Telephone Co. established an exchange in High Street in 1886. The first customer was the Essex Standard newspaper. (fn. 92) In 1891 the Eastern Counties' idiot asylum, one of the small number of customers, was linked by telephone with the police station. (fn. 93) The National Telephone Co. established a telephone exchange in 1894 in 14 St. John's Street serving 27 subscribers. (fn. 94) It was taken over by the Post Office in 1912, when Colchester was made a regional centre employing 30 to 40 people. (fn. 95) By 1924 there were 573 telephone lines and St. Martin's House in West Stockwell Street had been acquired. A new automatic exchange was opened in 1929 in a new two-storeyed building in West Stockwell Street serving 1,100 customers. An extra floor was added in 1954 when the equipment was extended to cater for 4,700 lines. (fn. 96) The first floor of the building was extended in 1963 when subscriber trunk dialling was introduced. (fn. 97) A new building was completed alongside the old one in 1969 to cope with further expansion of the service. In 1985 electronic equipment was installed. There was a staff of 168 in 1990 when the exchange was closed, a new digital exchange at Norwich taking over the work. (fn. 98)
The administrative headquarters of the General Post Office Eastern Region, employing 500 people, was moved from London to a new building in St. Peter's Street in 1969-70. The regional head postmaster, before privatization in 1984, was responsible for 22 head post offices and the regional telephone manager for 6 telephone areas. (fn. 99)