Pages 184-186
A History of the County of Hampshire: Volume 4. Originally published by Victoria County History, London, 1911.
This free content was digitised by double rekeying. All rights reserved.
CHILTON CANDOVER
Candevre (xi cent.); Candovere (xiii cent.); Chilton, Chilternecandevre (xiv cent.); Chylton Candevour (xvi cent.).
Chilton Candover is a parish of 1,451 acres. The country in the north consists of open down and the ground here reaches a height of 39 ft. above the ordnance datum. The village is situated on the main road from Basingstoke to Winchester, and consists of a few scattered houses built of brick and roofed with slate and tiles. To the north lies a churchyard inclosed by a flint stone wall, now abandoned and overgrown with weeds. The old church of St. Nicholas, (fn. 1) originally situated in it, having been pulled down in 1876, nothing now remains but the graves and tombstones. The bourne takes its rise here at some springs and ponds near the rectory and flows thence in a south-westerly direction to Brown Candover. Near the sources of this stream is a fine avenue of yew trees, half a mile in length and of some antiquity, which leads south-east to the road to Preston Candover. Afterwards this avenue, though no longer shaded by yew, continues towards Juniper Hill.
At Stanchester Field, one of the few 'chesters' in Hampshire, foundations of a Roman villa have been discovered. (fn. 2)
The soil is chalky loam and gravel, the subsoil chalk and gravel. The chief crops are wheat, turnips and oats.
Among place-names occurring in an early 17th-century deed of sale are the following:—'The Breaches, Chilton Wood, Dundridge, Shilton Warren and South Downs.' (fn. 3) 'The Breaches' is preserved in Breach Farm and Breach Cottages, and Chilton Wood and Dundridge Copse still retain their old names.
Manor
In 1086 the manor of CHILTON CANDOVER was held of the Bishop of Winchester by Richer, (fn. 4) who is generally identified with Richer de Andely, ancestor of the family of Daundely whose name so long flourished in the parish. (fn. 5) In the middle of the 12th century Godfrey de Andely (Daundely) was holding three knights' fees of the bishop, (fn. 6) and he was succeeded by his son Walter, who was holding four fees in 1166. (fn. 7) It was probably this Walter who granted his land between the two 'Buggenores' to the Hospitallers, and his grant was confirmed by his son and successor of the same name. In 1280 Robert Daundely being summoned before the king to show by what warrant he claimed the return of royal writs and the right to pillory and the fines arising from the breaches of the assize of bread and ale in Chilton Candover, denied that he had ever exercised the first privilege, but asserted the other liberties belonging to the hundred of Mainsborough, which he held of the king by the rent of 5s., and the case was accordingly dismissed. (fn. 8) Robert was succeeded by John Daundely, who, as patron of the church, presented a rector between 1282 and 1304. (fn. 9) In 1316 the manor of Chilton Candover belonged to Roger Daundely. (fn. 10) In 1346 Philip Daundely held one fee in Chilton Candover, which formerly belonged to John Daundely, (fn. 11) and this same Philip was knight of the shire some nine years later. (fn. 12) In 1372 the manor of Chilton Candover was settled on Nicholas Bayntun, lord of Falstone (co. Wilts.) and Joan his wife in fee-tail, (fn. 13) and from the fact that in default of heirs of Nicholas and Joan the property was to pass to the right heirs of Joan it seems probable that Joan was the heiress of the Daundely family. In 1401, on the marriage of their son Nicholas, the manor with Week (Daundely) in St. Mary Bourne was settled on him with remainder to his heirs. (fn. 14) He died in 1421, and John his son and heir succeeded; (fn. 15) the latter, however, in 1429, conveyed the manor to his mother Joan for life on her second marriage with William Whapplode of Chalfont (fn. 16) (co. Bucks.). Sir John Bayntun the grandson of Joan (fn. 17) died seised of the manor in 1465, leaving as his heir a son Robert, (fn. 18) who, having taken up arms for Henry VI, was taken prisoner at the battle of Tewkesbury and attainted. (fn. 19) Chilton Candover consequently escheated to Edward IV, who granted it in tail-male to John Cheyne in 1475. (fn. 20) Ten years later George Nevill for his good services against the rebels obtained a similar grant from Richard III. (fn. 21) The manor, however, was subsequently recovered by the Bayntun family, John Bayntun the son and heir of Robert obtaining a reversal of his father's attainder by Act of Parliament in 1504. (fn. 22) This John succeeded to Bromham (co. Wilts.) as kinsman and heir of Richard Beauchamp Lord St. Amand in 1508, (fn. 23) and died in 1516 and was buried in Bromham Church. (fn. 24) He was succeeded by his son Sir Edward Bayntun, who rose in favour at the court of Henry VIII and was vicechamberlain to three of his queens. (fn. 25) Sir Edward married as his second wife a certain Isabel, (fn. 26) and in 1540 Chilton Candover was settled upon them for life with remainder to their eldest son Henry Bayntun in tail-male. Isabel survived her husband, who died in 1544, (fn. 27) and it would seem married afterwards Sir James Stumpe, for in 1562 Sir James Stumpe and Isabel his wife sold the manor to John Fyssher in return for an annuity of £12 to Isabel; (fn. 28) Henry Bayntun and his younger brother Francis having two years previously surrendered their reversionary right for the sum of £200. (fn. 29) The desolation (fn. 30) of Chilton Candover apparently dates from this time. Norden, writing in 1595, declared that 'One Fisher, deceased, depopulated this place, extirping the inhabitants pulling downe the howses, onlie remayneth the churche and a ferme.' On the death of John Fyssher in 1591, his son William succeeded to the manor (fn. 31) in accordance with a settlement of 1567, (fn. 32) and continued in possession until 1618, (fn. 33) when he sold it to Sir Edward Villiers. (fn. 34) In 1620 William Rolfe purchased the estate from Sir Edward Villiers, (fn. 35) but sold it eleven years later to Edmund Clarke, (fn. 36) who died in 1633, leaving a son and heir Edmund. (fn. 37) There is a blank in the history of the manor from this date till 1662, when Sir Henry Worsley, bart., presented to the church of Chilton Candover, as lord of the manor. (fn. 38) He died in 1666 and was succeeded by his son Sir Robert Worsley, bart., (fn. 39) who died in 1676, having by his will dated 12 December 1675 directed that 'his charities to the poor of Chilton, where he then lived and in the Isle of Wight should be continued during his son's minority, meaning his constant weekly alms at his door which amounted to £50 yearly.' (fn. 40) This son, the last Sir Robert Worsley, bart., died without male issue in 1747, (fn. 41) and the manor then passed in accordance with his will, dated 4 June 1746, to his grandson Robert Lord Carteret, afterwards Earl Granville, son of his only surviving daughter Frances. (fn. 42) Earl Granville died without issue in 1776, (fn. 43) having left the manor by will dated 13 December 1771 to his nephew Henry Frederick Thynne, (fn. 44) who assumed the name of Carteret and was on 20 January 1784 created Lord Carteret of Hawnes (co. Beds. (fn. 45) ). Lord Carteret dealt with Chilton Candover by recovery in I795, (fn. 46) and died unmarried in 1816. It was acquired in 1818 by Alexander Baring, who was created Lord Ashburton in 1835, and it has remained in his family till the present day, Francis Denzil Edward Baring, Lord Ashburton, being the present lord of the manor.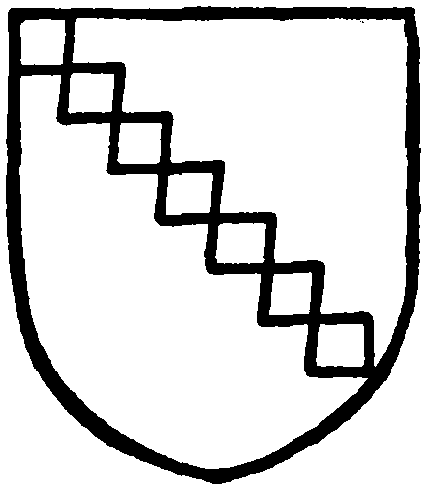 Advowson
The first mention of the church of Chilton Candover is in 1291, when it was valued at £9 a year. (fn. 47) The lords of the manor presented the rectors until 1847, (fn. 48) when the living was annexed to that of Brown Candover.' (fn. 49) The registers are kept at Brown Candover.
The first register book begins in 1695, and the entries for baptisms, marriages, and burials, which are all entered as they occurred without being tabulated, finish in 1752. Another book for burials in woollen—1706 to 1741; a third book in which the entries are mixed as in the first, 1742 to 1759 5 and a fourth in which the entries are tabulated—baptisms, 1772 to 1810; marriages, 1681 to 1795; burials, 1677 to 1812.