Pages 606-614
A History of the County of Hampshire: Volume 4. Originally published by Victoria County History, London, 1911.
This free content was digitised by double rekeying. All rights reserved.
RINGWOOD
Rincveda (xi cent.); Ringwud (xii cent.); Ringwode, Rinkewode (xiii cent.).
Ringwood, including the tithing and parochial chapelry of Bisterne, is an extensive parish comprising 11,842 acres, of which 2,809 acres are arable land, 2,321 acres permanent grass and 2,385 acres woods and plantations. (fn. 1) The parish lies low round the River Avon, which frequently overflows the neighbouring meadows. The river is spanned by a stone bridge of three arches. In the neighbourhood of Hightown and Crow in the east the land rises to 200 ft. Ashley Heath, joined at the south by Barnsfield Wood and Leybrooke Common, forms most of the parish between Moors River and the Avon; while eastwards copse and moorland merge in Burley Walk and the New Forest.
The town of Ringwood, to which the captive Monmouth was brought after Sedgemoor, lies on the east bank of the Avon, where the river is widest. The town is built along the Christchurch road about an open market place, around which stand the church and the Town Hall erected by Mr. John Morant in 1868. There are a Lecture Hall in Christchurch Street, built in 1874 by Miss Carter of Ringwood, and an iron theatre given to the town in 1888 by Mr. Hay Richards Morant. There is a large linen collar and cuff factory, while 'Ringwood' woollen gloves are famous.
Ashley lies to the west just across the river near the Ringwood Union Workhouse; Moortown is a mile south of the town on the Christchurch road and Kingston a mile south of that, with North Kingston a little to the north-east. Hightown and Crow are in the east and Poulner and North Poulner in the extreme north-east, reached from Ringwood by Poulner Lane.
St. Ives, the seat of Dr. William James Russell, F.R.S., stands on a hill a mile south-west of the town. Avon Castle, a modern house, the property of Colonel Ralph Peacock, V.D., C.E., stands in picturesque grounds on the banks of the Avon.
The tithing and chapelry of Bisterne, which includes the hamlet of Sandford, is in the south. The manor-house stands in a park of 150 acres.
The civil parish of Burley, covering 11,311 acres, is nearly as extensive as Ringwood. It was formed in 1868 from Burley Walk and Holmsley Walk, extra-parochial parts of the New Forest, together with the ancient vill of Burley. The ecclesiastical parish was formed in 1840 out of Ringwood. In 1876, by an Order of the Local Government Board, part of Ringwood was transferred to Burley. The parish has a soil of sandy loam and a subsoil of gravel and sand. The height above sea level varies from 150 ft. to 300 ft. There are 163 acres of arable land, 877 acres of permanent grass and 1,690½ acres of woods and plantations, (fn. 2) but by far the greater part of the parish is forest land. Burley Manor House, now occupied by Mr. Ellis Cunliffe Lister-Kay, stands in a park of 85 acres. Near Burley Lodge are some fine oak trees, known as the 'Twelve Apostles,' though not half that number now remains. Picket Post is the residence of Lord Lucas of Crudwell, and Old House, hard by, belongs to his sister, Miss Herbert. It was here that their father, Auberon Herbert, author of A Politician in trouble about his Soul, put into practice his theories of the open-air life.
Among other notable people connected with Ringwood may be mentioned Joseph D'Arcy Sirr (1794–1868), author of a Memoir of Archbishop Trench, a Life of Archbishop Usher, and other works, who held the living; George Williams, the topographer of Jerusalem, who was vicar from 1869 until his death in 1878; and Joseph Ivimey, the Baptist minister and historian, born there in 1773.
There was an inclosure award in Ringwood in 1807. (fn. 3)
Manors
Earl Tostig held RINGWOOD before the Conquest, when it was assessed at 28 hides. In 1086, however, when it was royal demesne, it was assessed at nothing: all but 6 hides had been taken into the New Forest. (fn. 4) Part of the holding was in the hie of Wight. During the 12th and early 13th centuries Ringwood, like other manors of which John and Henry III had the immediate overlordship, was frequently in new hands. Roland de Dinan, a Breton lord, was holding in 1167 (fn. 5); and he appears to have been succeeded by his nephew and eventual heir, Alan de Dinan, whose lands, however, were subsequently taken into the king's hands. (fn. 6) In 1204 King John gave the manor to his servant, Theodoric the Teuton, (fn. 7) and in the following year a further mandate was issued to the sheriff to re-deliver seisin to Theodoric in case he had been disseised. (fn. 8) Before this, however, the manor had been held by Robert Fitz Parnel Earl of Leicester, after whose death in 1204 it passed to Joel de Meynell. (fn. 9) In March 1217 it was given to William Marshal the younger, afterwards second Earl of Pembroke, as part of the possessions of Seyer de Quinci Earl of Winchester, (fn. 10) who had married Margaret, one of Robert Fitz Parnel's daughters and co-heirs. A month later Marshal was ordered to restore the manor to Theodoric the Teuton, (fn. 11) and in 1223 the knights and free tenants of Ringwood were bound to answer to Waleran the Teuton during the king's pleasure. (fn. 12) In February 1226, however, the manor was restored to Richard Marshal third Earl of Pembroke, as the right of his wife Gervaise daughter and heir of the above-mentioned Alan de Dinan. (fn. 13) The earl's tenure was intermittent. In 1227 and again in 1231 he had fresh seisin, (fn. 14) because the manor had been in the king's hands, and in 1234, after Earl Richard's death, it was given to Simon de Steyland, king's clerk, until restored to the right heirs. (fn. 15) In the following year Gilbert Marshal fourth Earl of Pembroke assigned the issues of Ringwood to his sister-in-law, the Countess Eleanor, in part payment of £400 due to her (fn. 16); but in 1237 Simon de Steyland, who a year previously was receiving compensation for the loss of the manor, (fn. 17) had a fresh grant, (fn. 18) and in 1238 he was pardoned the rent of £10 yearly previously exacted. (fn. 19) Next year the manor was granted to Simon for life at the yearly rent of a sore sparrow-hawk. (fn. 20) In 1240 it was given to John son of Geoffrey and his heirs, being described as 'of the lands of the Bretons.' (fn. 21) This grant was repeated in 1257, with the addition of a provision for compensation in case the manor should be restored to the right heirs (fn. 22); but the Marshals never again seem to have had an interest in the manor. John son of Geoffrey died about 1272, and his son John subsequently sold it without licence to Nicholas of Ely, Bishop of Winchester, (fn. 23) on which account it was taken into the king's hands, (fn. 24) but afterwards, in 1275, restored to the bishop, who did homage for the same. (fn. 25) Nicholas of Ely died in 1280, and in February of that year, during the voidance of the see of Winchester, the custody of the manor was given to Queen Eleanor of Castile. (fn. 26) In December John le Boteler surrendered his claim to it for £60 worth of land yearly, (fn. 27) and in 1292, Eleanor being dead, John son of Thomas was appointed custodian. (fn. 28) On the marriage of Edward I with Margaret the French king's sister in 1299 Ringwood was part of the dower of the new queen. (fn. 29) Margaret died in 1318 and the manor was assigned to Isabel queen of Edward II. (fn. 30) In January 1331 Ringwood and other manors which Isabel had previously surrendered were granted to William de Montagu, subsequently created Earl of Salisbury, (fn. 31) whose descendants with some intermission held it for more than two centuries. The earl died seised of the manor in 1344 (fn. 32) and the issues were in 1344 restored to his widow, the Countess Katherine, who died so seised five years later. (fn. 33) William de Montagu second Earl of Salisbury died seised in 1397 (fn. 34) and was succeeded by his nephew John, a zealous partisan of Richard II. He was beheaded in 1400 and his lands were escheated, but in 1404 Ringwood was restored for the maintenance of his son Thomas, a minor, afterwards restored as fourth Earl of Salisbury, and Eleanor his wife. (fn. 35) Meanwhile the manor had been farmed out for £200 a year to Thomas Earl of Kent, whose widow Alice was pardoned £100 of arrears in December 1405. (fn. 36) In 1427 Thomas Earl of Salisbury settled the manor (fn. 37) and died in 1428, (fn. 38) leaving an only daughter and heir Alice, whose husband Sir Richard Nevill was acknowledged Earl of Salisbury. In 1431 the manor was again conveyed to trustees. (fn. 39) Richard Earl of Salisbury, who was beheaded in 1460 on the day after the battle of Wakefield, was succeeded by his son Richard, the famous 'Kingmaker,' already Earl of Warwick by right of his wife. (fn. 40) After his death on Barnet Field in 1471 his estates were divided between his two daughters, and Ringwood passed to Isabel wife of George (Plantagenet) Duke of Clarence. (fn. 41) She died seised in 1476 (fn. 42) and the duke in February 1478, after being attainted. (fn. 43) Their son Edward Plantagenet was barely three years old at his father's death, and within a month William Berkeley, squire of the body, was appointed steward of Ringwood and Christchurch during his minority. (fn. 44) In 1480 Berkeley was succeeded in office by Thomas (Grey) Marquess of Dorset, (fn. 45) but in 1484 the stewardship was given for life to the king's servant John Hoton. (fn. 46) Edward Plantagenet, who succeeded to the earldom of Warwick in 1492, became implicated in Perkin Warbeck's conspiracy and was beheaded on Tower Hill in November 1499, being subsequently attainted in 1504. (fn. 47) Ringwood thus came to the Crown, and in July 1510 William Belus was appointed bailiff, while in the following October Sir William Sandys was appointed steward. (fn. 48) In 1513 Warwick's sister, the Lady Margaret Pole, was restored in the earldom of Salisbury and the Montagu inheritance, (fn. 49) and at once appointed Sir Thomas Englefield steward of all her castles and lordships with a yearly rent of 40s. out of the manor of Ringwood. (fn. 50) After her attainder the stewardship was given in February 1541 to Sir Thomas Wriothesley. (fn. 51) In July 1547 the manor and hundred of Ringwood were given to Edward (Seymour), the newly created Duke of Somerset, to hold of the king by the fortieth part of a knight's fee. (fn. 52) This grant was repeated in 1550 after Somerset had been deprived of the office of Protector by Act of Parliament. (fn. 53) However, in 1553, after his attainder and death, Ringwood was given to Sir John Gates, a favoured servant of Edward VI. (fn. 54) Gates was not long to enjoy possession, however. By helping the cause of Lady Jane Grey he early in the new reign fell a victim to the fate that had overtaken so many of the lords of Ringwood. (fn. 55) Queen Mary at once granted the lands to Francis (Hastings) second Earl of Huntingdon, in virtue of the fact that his wife, Catherine Pole, was one of the heirs of the Countess of Salisbury. (fn. 56) The remainder was to the issue of Catherine with contingent remainders to the Countess Margaret's heirs. The earl died in 1561 and the countess, seised of the manor, in 1576. (fn. 57) In 1592 the manor and hundred of Ringwood were re-granted to their son Henry third Earl of Huntingdon and his heirs, (fn. 58) and he in the same year sold it to Richard Branthwayte, (fn. 59) who died in 1594, leaving a son and heir Thomas Branthwayte. (fn. 60) The history of the manor of Ringwood in the 17th century is uncertain, but it undoubtedly passed to the Arundells of Wardour and in 1728 was in the hands of Henry (Arundell) sixth Lord Arundell of Wardour. (fn. 61) His grandson Henry eighth Lord Arundell of Wardour (fn. 62) sold it in 1794 to John Morant of Brockenhurst (fn. 63) (q.v.),whose great-grandson, Mr. Edward John Harry Eden Morant of Brockenhurst, is now lord of the manor.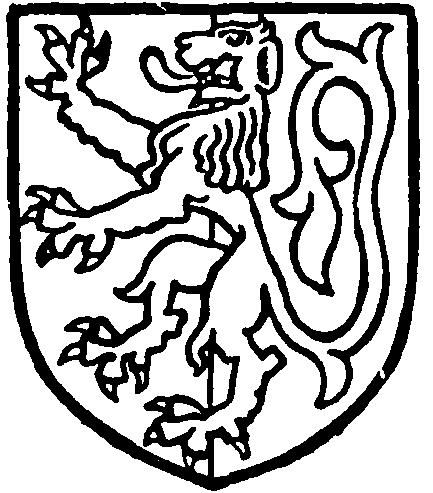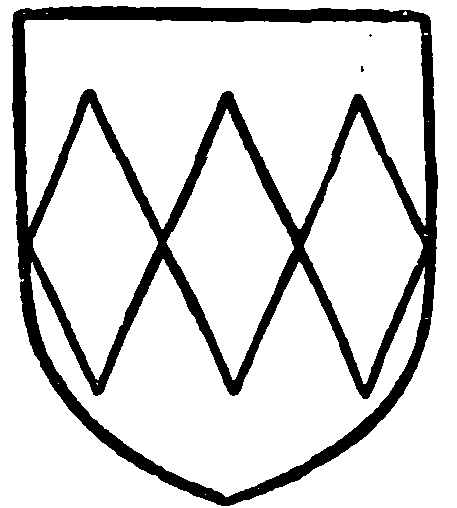 An extent of the manor made at the end of the 13 th century records the services due from the customary tenants. They paid £9 tallage. Their services included mowing the lord's meadow, haymaking on 8 acres in 'Muchelmershe,' carting the hay and making a rick; they were to repair the mills and the houses within the court. (fn. 64)
A 15th-century custumal quotes a lost Pipe Roll of the eighth year of Henry I to the effect that the tenants of the 'manor of Ringwood and Harbridge' had common rights in the New Forest, among the knights and esquires, for their farm beasts and plough beasts between 'Teg att Brokelisford' and 'Ostaven' and in the vill of Beaulieu for all their live stock except goats and geese: for this they paid the king an annual agistamentum called 'lesse.' (fn. 65)
The principal views were at Martinmas (11 November) and Hockday (Monday and Tuesday following the second Sunday after Easter). (fn. 66)
A mill in Ringwood is mentioned in the Domesday Survey and later there were two. (fn. 67) There was also a fulling-mill. (fn. 68) At the present day there is a cornmill at the north of the town.
In the March of 1226 Henry III granted a weekly market in Ringwood on Wednesdays to Richard Marshal Earl of Pembroke and Gervaise his wife to hold until the king should come of age. (fn. 69) A market for corn, cattle and pigs is still held on Wednesdays.
In 1337 the Earl of Salisbury, as lord of Ringwood Manor, was granted a yearly fair on the vigil, feast and morrow of St. Andrew (30 November). (fn. 70) There was also another fair held on the feast of St. Peter (29 June) in the 16th century. (fn. 71) Fairs are now held on 10 July and 11 December.
BISTERNE (Betestre, xi cent.; Bettesthorne, xiii cent.) was held under the Confessor by Godric Malf in parage and by his sons in 1086. Of the 3 hides at which it was formerly assessed, one had been taken into the Forest. (fn. 72) The place gave its name to its early lords, (fn. 73) and the history of the manor is practically identical with that of the Bettesthorne or Bisterne moiety of Minstead (q.v.) until 1792, when John Compton sold the manor to William Mills. (fn. 74) The latter, who died in 1820, was followed at Bisterne by his son John Mills, verderer of the New Forest. To him succeeded in turn his sons, John, who died in 1899, and the Rev. Cecil Mills, M.A., who died in 1908, and was succeeded by his son, Mr. John Digby Mills, the present lord of the manor.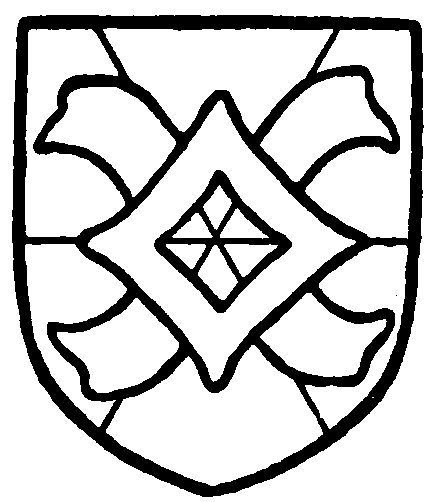 There is a legend, for the truth of which the name of 'Dragon Fields' would once have been held ample proof, that at Bisterne Sir Maurice Berkeley, son of Sir John Berkeley and Elizabeth de Bettesthorne, killed a dragon which had its home on Burley Beacon and greatly vexed the surrounding country. A document at Berkeley Castle, of a date earlier than 1618, tells the story.
Sr Moris Barldey the sonne of Sr John Barkley, of Beverston, beinge a man of great strength and courage, in his tyme there was bread in Hampshire neere Bistherne a devouring Dragon, who doing much mischief upon men and cattell and could not be destroyed but spoiled many in attempting it, making his den neere unto a Beacon. This Sr Moris Barkley armed himself and encountered with it and at length overcam and killed it but died himself soone after. This is the common saying even to this day in those parts of Hampshire, and the better to approve the same his children and posterity even to this present do beare for their Creast a Dragon standing before a burning beacon. Wch seemeth the rather more credible because Sr Morice Barkley did beare the Miter with this authentic seale of his armes as is heare underneath one of his own deedes exprest bearing date ye 10 of Henry 6 An Dni 1431. (fn. 75)
Like Bisterne CROW (Croue, xi cent.) was held of the Confessor by Godric Malf and by his sons of the Conqueror. (fn. 76) The subsequent descent was, however, different. There is no early record of a manor, but John de Burley, Sir Hugh Cheyne, Sir John Berkeley, and Humphrey Duke of Gloucester, all held there in the 13th and 14th centuries. (fn. 77) Richard Milbourne died seised of four messuages in Crow in 1451, (fn. 78) and was succeeded by his son Simon, who died in 1464, leaving a son Thomas, aged fifteen. (fn. 79) At Sir Thomas Milbourne's death in 1492 the estate, for the first time called a manor, was held of the manor of Ringwood. (fn. 80) Crow thus followed the same descent as Tangley (q.v.), passing at the death of Richard Milbourne, Sir Thomas's grandson, in 1532 (fn. 81) to his second cousin William Fauconer of Drayton (co. Bucks.). In 1543, however, the manors again parted company, Fauconer selling Crow to William Button, (fn. 82) who died seised in 1547. (fn. 83) He left a son and heir of the same name, who dying in 1591 left a son and heir Ambrose, but settled Crow on his second son William. (fn. 84) William Button the third died seised of the manor in 1599. (fn. 85) He also left an heir William Button, but Crow subsequently passed to the Comptons of Minstead (q.v.) and Bisterne and thence with Bisterne to William Mills in 1792. (fn. 86) The two manors are now considered practically one. (fn. 87)
The history of NORTH ASHLEY, distinguished generally from the other Hampshire Ashleys as 'Ashley by Ringwood,' is somewhat obscure. The earliest certain reference to the place is in 1276, when a grant of the lands of the late Roger de Longford, to be held during the minority of the heirs of Walter de Longford, was made to Walter de Helyun. (fn. 88) Walter, however, shortly surrendered this custody, (fn. 89) which in 1280 was given to Hugh de Escote. (fn. 90) Who were the heirs of Longford does not appear. The Escotes themselves long held lands here, and Walter de Helyun may have been hen to that Geoffrey Hulon who was one of the three holders of the vill in 1316. (fn. 91)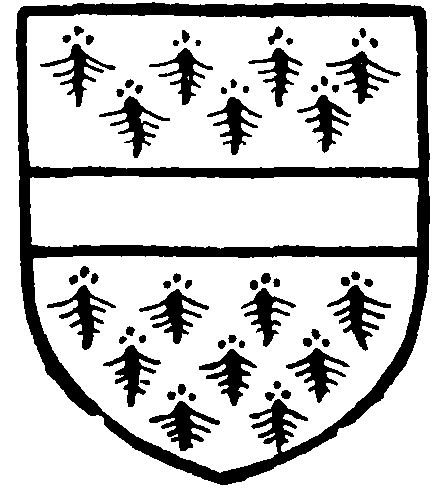 Neither Hugh de Escote nor his heir is named in the Nomina Villarum, but about that date (1316) his wife Joan died seised of the manor of North Ashley, said to be held of Alan Plugenet. (fn. 92) She left a son and heir Walter de Escote, who died in 1341 holding land in North Ashley of Elizabeth de Burgh. (fn. 93) In 1350 his son Sir Hugh de Escote granted the manor to William de Overton, (fn. 94) who died seised about 1361. (fn. 95) He left a son and heir Thomas (vide West Tytherley), but North Ashley was carried by his daughter Isabel to her husband Thomas Warner, and in 1379 it was settled on him and his second wife Joan and the heirs of their bodies. (fn. 96) Accordingly, at Warner's death in 1407 the manor passed to his grandson Thomas Sandys the son of Walter Sandys and Agnes his daughter by Joan, (fn. 97) instead of to his other grandson and heir, Thomas Tawke, (fn. 98) who really had the better claim to it, being the son of one of Isabel de Overton's daughters. From Thomas Sandys, who died seised in 1442, (fn. 99) the manor descended to his heirs the Lords Sandys of the Vyne, (fn. 100) who held of Thomas Brune and his heirs. (fn. 101) It appears, however, to have been made over to the Okedens, lords of neighbouring manors, for in 1604, when William Okeden sold the manors of Somerley and North Ashley to Sir William Dodington, a yearly rent-charge of £12 0s. 11d. was to be paid for North Ashley to William Lord Sandys. (fn. 102)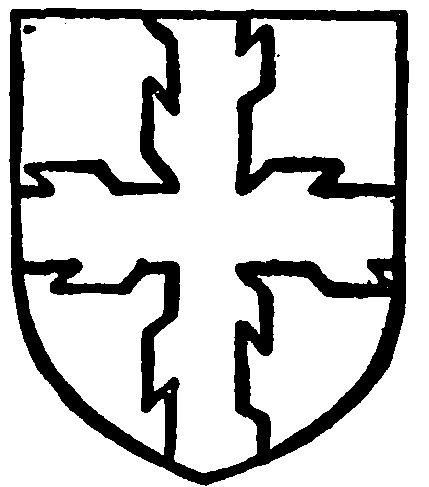 About 1310 Richard de Bucksgate died seised of the manor of North Ashley, held of Hugh de Escote, (fn. 103) leaving a son and heir Adam, who six years later was one of the three parcenaries of the vill. (fn. 104) He died in 1333, holding by the same tenure, and leaving three daughters, Joan wife of Thomas de Byndon, Helen wife of Richard de Bettesthorne and Katherine wife of Giles de Escote. (fn. 105) Of their portions nothing certain can be said concerning that of Katherine; that of Helen de Bettesthorne is presumably the land in Ashley of which Margaret de Bettesthorne died seised in 1350. (fn. 106) It was afterwards considered a whole manor and followed the same descent as Bisterne (q.v.).
In 1336 Thomas de Bindon and his wife Joan, Adam de Bucksgate's eldest co-heir, fined with Richard de Kingston to the intent to entail their land in Ashley on their heirs. (fn. 107) In 1390 Edith, the widow of their eldest son Thomas de Bindon, granted the manor of North Ashley to Thomas de Godyton of Chale and Alice his wife and the heirs and assigns of Alice. (fn. 108)
The Ludlows were holding this manor in 1492, when William Ludlow and Elizabeth his wife granted therefrom an annuity of 5 marks to Thomas Ludlow and Magdalen Lambard. (fn. 109) In 1570 John Ludlow settled it on himself, his wife Dorothy and his heirs, and died seised at North Ashley in 1614. (fn. 110) His heir was his kinsman, Joshua Aylmer, but the manor appears to have been immediately disposed of, for in 1619 Edward Curll of the Middle Temple sold it to Samuel Lynch of Whiteparish. In 1627 Samuel Lynch again sold it to Herbert Dodington, after whose death it was held by his father, Sir William Dodington, who died in 1638, (fn. 111) and the manor henceforward followed the same descent as Somerley in Harbridge (q.v.).
The third part of the vill of North Ashley held in 1316 by John Marshal was parcel of, if not identical with, the manor of Somerley in Harbridge and followed the same descent. (fn. 112)
There was a water-mill in the manor of North Ashley held by Richard de Bucksgate and his heirs and afterwards by the Ludlows and the Dodingtons. (fn. 113) Two mills are mentioned in a fine, dated 1398, of land which probably belonged to the same manor, as also in an earlier fine to which Thomas de Bindon and Joan, Adam de Bucksgate's co-heir, were parties. (fn. 114)
In 1313 William de Laybrooke had licence to grant a messuage, 32 acres of land, 27 acres of meadow, 6 acres of pasture, 5 acres of wood, 200 acres of heath and 5 marks rent in Ringwood, held in chief, to Walter de Feryngford and for Walter to regrant the same to William and his wife Eustasia and his heirs, (fn. 115) which was accordingly done. (fn. 116) This, doubtless, was the manor of LAYBROOKE which in 1480 Thomas Semer (Seymour) and Joan his wife quitclaimed to William Boket and his heirs. (fn. 117) This manor was not long afterwards in the possession of Henry Brydges, who in 1519 settled it on himself and his wife Margery and their heirs, with remainder in default to the heirs of Margery. (fn. 118) Henry Brydges died about 1538, (fn. 119) leaving a son and heir Sir Richard, who by his will proved in 1558 (fn. 120) left Laybrooke to his son and heir Anthony. In 1575 Anthony Brydges sold the manor to Richard Lyne, (fn. 121) to whom in 1586 Roger Lyne quitclaimed. (fn. 122) Richard Lyne, nephew apparently of the Richard just mentioned, (fn. 123) died seised of the manor in 1599. (fn. 124) From this date onwards Laybrooke Manor disappears from the records until 1830, when it was held by James Edward (Harris) Viscount Fitz Harris, afterwards third Earl of Malmesbury. (fn. 125) It is now merged in the Heron Court estate. The Lynes, however, had land here well on in the 18th century. (fn. 126)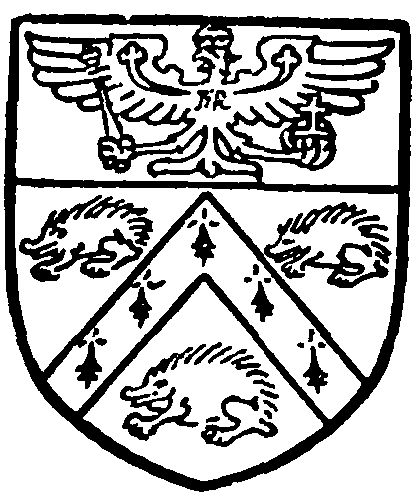 BURLEY was anciently royal demesne and a bailiwick of the New Forest. (fn. 127) The manor is said to have been in the king's hands down to the time of James I, but after that there are no evidences for its history. To whom it was first granted is uncertain, but in 1624 the king gave William Holt and William Gwynn, for thirty-one years, all swainmote courts and their profits and all rents called 'le lees rents,' that is to say, money, oats and eggs which the inhabitants of the hundreds of Christchurch, Ringwood and Fordingbridge and Burley vill were accustomed to pay yearly for their cattle, pigs, &c., depastured in the lordship and bailiwick of Burley. (fn. 128)
The bailiwick of Burley was held in the 18th century by the Paulets, Dukes of Bolton and Marquesses of Winchester, (fn. 129) and is now claimed by the Earl of Portsmouth. (fn. 130)
In 1551 John Mill died seised of a moiety of the manor of Burley, leaving a son and heir George, (fn. 131) and less than four years later John Batten died seised of the other moiety, leaving a son and heir William. (fn. 132) These moieties came to be known as the manors of BURLEY MILLS and BURLEY BATTEN and both were in the hands of William Batten at his death in l607. (fn. 133) They have since been held together. William Batten left a son and heir Anthony, and although records are scanty during the 17th century it is evident that the Battens continued to hold the manor. Another William was holding early in the 18th century, (fn. 134) and in 1723 Frances Batten his widow, William Batten and Judith his wife, and James Batten conveyed the manors to John Powell. (fn. 135) Some years later they became the property of Sir Thomas Ridge, and by 1776 of Colonel John Carnac. (fn. 136) In 1852 Charles Shaw-Lefevre, afterwards Viscount Eversley, sold the Burley Manor estate to Colonel Esdaile, whose nephew, the Rev. William Esdaile, is now lord of the manor. (fn. 137)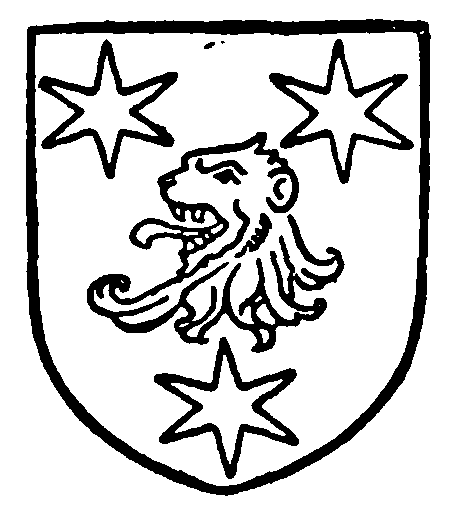 In 1251 it was notified that whereas Richard de Burley, sometime bailiff of the bailiwick of BURLEY, was adjudged to have forfeited the same for trespass, the king had of his special grace regranted him the bailiwick, together with all lands both of the old enfeoffment as or the purprestures made by Richard in the royal demesne, to be held by him and his heirs during good conduct. (fn. 138) In 1316 the vill of Burley, part of the dower of Queen Margaret, was held by Richard de Burley, (fn. 139) and in 1361 John de Burley died seised of tenements there held in chief and paying rent at the manor of Lyndhurst. (fn. 140) His possessions were divided between his daughters Margery and Alice wife of Henry Old. (fn. 141) The moiety belonging to the latter was probably the socalled manor of OLDES, which made its appearance in the 17th and 18th centuries. (fn. 142)
There was a water corn-mill belonging to the manors of Burley Batten and Burley Mills. (fn. 143) This seems no longer to exist, but is probably commemorated in Mill Lawn and Mill Lawn Brook.
Churches
The church of ST. PETER AND ST. PAUL is a large modern structure built upon the site of an older one in 1853, and consisting of a chancel with a north vestry, a central tower, north and south transepts, nave with aisles, and a south porch, the whole building being of late 13 th and early 14th-century design. The chancel is lit by ranges of large lancet windows to north and south, with polished marble detached shafts common in each case to the jambs of a pair of windows, and in the east wall are three grouped lancets. The transepts contain large galleries, and in that to the north is the organ. The nave is of four bays. There is no clearstory. The windows of the aisles have plain geometrical tracery. The tower rises above the roof two stages, and has an embattled parapet pierced with quatrefoils. The second stage is reached by a vice in the angle of the chancel and south transept. The belfry has a pair of traceried and shafted two-light windows on each side.
At the south-east of the chancel is a large double piscina of late 12th-century date, with an arch of two orders, the outer being heavily moulded and having a label and jamb shafts, while the inner order has a trefoiled head. It was removed from the old church and reset. At the south-west of the chancel is a brass of 15th-century date somewhat mutilated, and having lost its inscription. It is that of John Prophete, Dean of Hereford and York, 1416; his figure is nearly perfect, and wears an alb and almuce, over which is a cope fastened at the throat with a morse ornamented with a vernicle. The orphreys of the cope are embroidered with niches in which are the figures of St. George, St. Bartholomew, St. Christopher, St. Peter, St. Paul, St. Winifred (the only one whose name is inscribed), St. Catherine, St. Mary, and St. John the Baptist. Over the head of the figure.is a mutilated cinquefoiled canopy, and the slab has the indents of the rest of the canopy, a marginal inscription and four shields. There are also a number of 18th-century monuments removed from the old church. In the north transept is a large marble wall monument of the composite order to John Willis 1727, Anne his wife 1716, also Elizabeth and Robert, their son and daughter; also John Willis 1729, the second son, who erected the monument; James Willis 1755, and John his son 1779. There is a shield of their arms Party fessewise gules and argent three lions countercoloured and a border ermine. In the same part of the church is another large monument with a shield of his arms to Henry Compton, 1724; Eleanor his widow, who afterwards married Charles Bave, 1742; Henry Compton, his nephew, heir of the above Eleanor, 1786, and Lucretia (Mills) his wife 1771. In the gallery over is a well-designed wall monument, with plain pilasters and a broken curved pediment, to Mr. Bartholomew Layton of London, merchant, 1681, and Anne his wife 1702; also Joseph their son, 'late vicar of this parish.' Of his arms only a fesse between three crosslets fitchy remains. In the south transept is a large plain monument to George Bright 1768, Elizabeth his wife 1725, and their sons George 1753, Francis 1782, John 1725, and their daughter Elizabeth 1723; and also to other later members of the family.
The tower contains eight bells, the treble and tenor cast, the other recast in 1764 by Mears & Stainbank.
The plate consists of a silver chalice of the late 16th century, a paten, pair of flagons and almsdish of 1664, all given by Richard Branthwayte; a chalice of 1836 and two other patens, one of 1871 and the other of 1900.
The registers are as follows: (i) all entries 1561 to 1684 (last entries incomplete); (ii) baptisms 1692 to 1761, marriages 1688 to 1754, and burials 1682 to 1761. Marriages are continued in four printed books, 1754 to 1767, 1767 to 1787, 1787 to 1800, and 1800 to 1812; baptisms and burials in two further books, (1) both entries 1762 to 1782; (2) baptisms from 1784 to 1812, and burials 1782 to 1812.
The church of ST. JOHN THE BAPTIST, Burley, is a plain brick building, consisting of chancel, nave, vestry, south porch and western bell-cote containing one bell. It was built in 1839 and added to in 1886–7.
The church of ST. PAUL, Bisterne, was built in 1842 of brick with stone dressings in the Gothic style of the period. It consists of clearstoried nave of five bays, aisles, north porch and tower with spire containing one bell.
Advowson
The church of Ringwood is mentioned in the Great Survey as having half a hide in almoign belonging to it. (fn. 144) The advowson was at first held by the lord of the manor, and in 1219 the king was presenting by reason of the lands of the Bretons (vide supra) being in his hands. (fn. 145) In 1273 John son of John, to whose father the manor had been granted in 1240 (vide supra), was disputing the royal right. (fn. 146) Judgement was given in favour of Edward I, and he and his successors presented for the next fifty years. (fn. 147) In 1329, by the intervention of Roger de Mortimer Earl of March, the advowson of Ringwood was granted to the monks of Beaulieu to find four monks to pray for the soul of Edward II. (fn. 148) This was revoked in 1332 (fn. 149) and the advowson went like the manor to the Montagus. There was an echo of this affair in 1351 when the Earl of Salisbury brought a suit against the abbot for hindering him from presenting and judgement was given for the earl. (fn. 150) In 1336 William de Montagu founded his priory at Bisham (co. Berks.) and Ringwood Church and an acre of land were among the premises with which he was to endow it. (fn. 151) He seems to have changed his mind, however, and Ringwood remained in the gift of his family until 1445, when Richard Nevill Earl of Salisbury and his wife Alice sold the advowson to the provost and scholars of King's College, Cambridge, to whom it now belongs. (fn. 152)
In 1291 the church of Ringwood was assessed at £66 13s. 4d. (fn. 153)
In 1541 certain yearly pensions from Ringwood, in common with many other churches, which had formerly belonged to St. Swithun's, and been known as the 'penticostalls,' were granted to the Dean and chapter of Winchester. (fn. 154)
In 1409 Sir Edward Berkeley and Elizabeth his wife founded a chantry in the chapel of the Blessed Mary at Bisterne, endowing it with lands in Bisterne and Poulner. (fn. 155) The advowson remained in the hands of the lord of the manor of Bisterne. (fn. 156) In 1535 the clear yearly value of this chantry was £6 5s., (fn. 157) the sum being given later as £6 0s. 8d. and £6 2s. 8d. (fn. 158) It was situated 2 miles from the parish church and was used as a chapel of ease. (fn. 159) In 1550 it was given to William Winlow and Richard Feld, (fn. 160) and in 1578 lands belonging to the chapel of Bisterne were granted to Sir Edward Horsey. (fn. 161)
The modern living of Bisterne is a chapelry annexed with the rectory of Harbridge to the vicarage of Ringwood and is in the gift of King's College, Cambridge.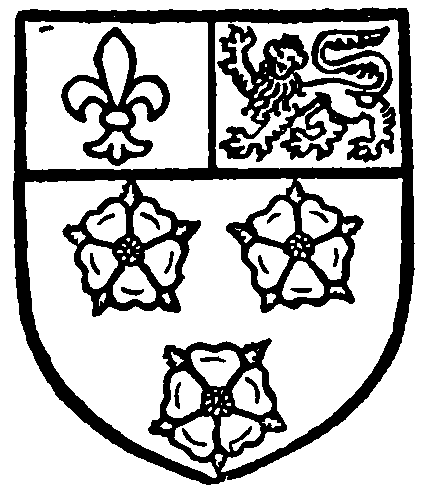 The ecclesiastical parish of Burley was created in 1840, the living being in the gift of the Bishop of Winchester, from whom it was transferred in 1872 to the vicar of Ringwood, the present patron. (fn. 162)
The Nonconformist cause in Ringwood dates from 1662. The present Congregational church was erected in 1866, the Wesleyan chapel in 1872. There are also a Unitarian chapel, Salvation Army barracks and a mission hall. At Crow is a Wesleyan chapel, at Kingston a Congregational chapel with schools attached, and at Poulner a Baptist chapel.
There is a Congregational chapel at Burley, where is also the Moorhill Ministers' Home of Rest open to ministers, evangelists, missionaries and ministerial students of the Congregational, Baptist and Presbyterian denominations.
There is an elementary (mixed) school, built in 1848 for 560 children. It is partly supported by the endowment of the old Free school (see Charities), where Bishop Stillingfleet was educated. (fn. 163) There is also another elementary school for 300 children. At Bisterne is a school built in 1840 for 40 girls and infants. The boys attend at Ringwood.
The school at Burley was built in 1854 to accommodate 120 children.
Charities
Charities for the poor.—Thomas Lyne by will dated 7 May 1621 (inter alia) devised an annuity of £3 for the poor charged on the tithes of a farm at Bradford and land called Whitehall, Burley, applied in the distribution of bread or clothing.
In 1722 Richard Lyne (as appeared from the church tablet) gave an annual sum of 25s. to the poor of Hightown and Poulner, which is now paid by the Rev. William Esdaile, the owner of a piece of land in Burley charged therewith.
The same tablet also mentioned that John Lyne gave £14 yearly arising out of an estate at Kingston called Waterman's, applicable in the payment of 10s. monthly to the vicar for preaching a sermon preparatory to receiving the sacrament, and 10s. monthly to poor communicants, and £2 yearly for the poor of Bisterne Closes in Burley. The annuity is paid by Mr. John Morant of Brockenhurst Park.
Charity of Thomas Brown founded by will 4 February 1667 and re-established by deed of 11 May 1802 executed under the direction of the Court of Chancery (see under Christchurch). The share of this parish amounts to about £10 a year, of which 10s. is paid to the incumbent for a sermon and the residue in clothes, bread or otherwise.
John Dodington's Charity.—(See under Breamore.) The churchwardens receive from Sir Edward Hulse the sum of £5 every fourth year, which is applied as the occasion requires in binding of poor children apprentice.
John Thaine, as mentioned in the church tablet, gave to the poor an annuity of 5s. charged on land in Upmead, now the property of Mr. John Morant.
In 1621 Richard Garrett by will gave an annuity of 20s. for providing three coats for three poor men yearly. It is paid by the tenant of Bradford Farm and applied in clothing.
In 1660 Jane Burch by will left £20 for the poor to be invested in land, with which was purchased a rent-charge of 20s. on 23 and 25 Butcher's Row, Salisbury.
The charities founded by William Clark.
1. The Ringwood almshouses, founded by deed, dated 20 April 1833 (enrolled) and endowed by will and codicil, proved in the P.C.C. 14 April 1842, consist of six houses, with four rooms in each, erected on land in Crick Lane, containing la. or. 4op., each house being occupied by one married couple or two women, who receive 2s. 6d. a week each. The endowment fund consists of £2,632 15s. 10d. consols, with the official trustees, of which £231 9s. 9d. is held as a repairing fund.
2. The Bread Charity Fund.—Trust fund, £313 9s. 10d. consols; dividends are applicable in the distribution of bread twice a year in January and February.
3. The Blanket Charity Fund.—Trust fund, £438 consols; dividends are applicable in the distribution of blankets every winter among such poor residents as the ratepayers in vestry assembled should elect as fit and proper objects.
4. The Great Coat and Cloak Charity.—Trust fund, £279 15s. 3d. consols; dividends applicable in the distribution of great coats and cloaks.
5. The Apprenticing Charity.—Trust fund, £943 12s. 11d. consols; applicable in providing premiums not exceeding £10 each to apprentice to some trade or profession children of poor persons.
6. The Infirmaries Charity.—Trust fund, £283 2s. consols; applicable in sending poor persons to the infirmaries at Salisbury, Winchester and Bath, any surplus to go to the Blanket Charity.
The several sums of stock of the Clark charities are held by the official trustees.
In 1855 Mrs. Mary Baldwin by will, proved at London 28 February, left £50 to the vicar and churchwardens to be invested and interest applied equally amongst sixty of the oldest women (widows preferred) on St. Thomas's Day. The legacy was invested in £50 9s. 10d. consols, producing yearly £1 5s. 2d., which is usually applied in gifts of 6d. each to poor widows.
In 1875 Miss Sarah Carter by deed (enrolled 27 October) conveyed to trustees land in Christchurch Street and buildings thereon as a lecture hall and reading room, which is maintained by the rents received from various societies using the same.
Charities connected with the Protestant chapel called St. Thomas', situated in Meeting House Lane.—The above-mentioned William Clark by his will left £1,500 for the minister of this chapel, £200 for the poor in bread on Christmas Day, £400 for the organist, .£400 to be called the Charity School Fund and £100 for providing Testaments, psalms and hymn books. As the result of proceedings in the Court of Chancery in 1845 in the cause of the ' Attorney-General v. Clark and another' a sum of £2,304 18s. 3d. consols was arrived at as belonging to the charities, and in 1867 was transferred to the official trustees, of which fifteen-twenty-sixths, or £1,329 15s. 3d. consols, is apportioned for the minister on condition that such minister should declare his belief in the pre-existence of Jesus Christ before His birth, failing such declaration to buy bread, blankets or clothes or fuel for the poor of Ringwood; two-twenty-sixths, or £177 6s., for bread; four-twenty-sixths, or £354 12s., for organist; one-twenty-sixth, or £88 13s., for books; and fourtwenty-sixths, or £354 12s., for education (see under Educational Charities below).
In 1872 Mrs. Sarah Adams by her will proved at Winchester 19 December bequeathed certain charitable legacies for purposes connected with the same chapel. The trust funds are now represented by £1,011 4s. India 3 per cent, stock, producing annually £30 6s. 8d., of which five-elevenths is payable to the minister, provided that he shall not be a Trinitarian, two-elevenths for the support of the day school (see under Educational Charities below), twoelevenths for the repairs and decorations of the chapel, and one-eleventh to be distributed in money among poor and indigent members of the congregation, and one-eleventh for extraordinary repairs of the chapel or otherwise towards promoting the cause of religion therein.
The trustees also receive the dividends of a sum of £179 4s. 8d consols, arising under the will of Christopher Lake, dated 6 December 1735, which is applied towards the support of the minister and 'supplies.'
Wesleyan Methodist Chapel at Crow Hill.—George Pittman Shorey by deed dated 24 November 1865 settled certain real estate for the benefit of the Wesleyan Methodist Missionary Society in connexion with this chapel and for the poor of the society and congregation of the said chapel, in moieties for each purpose, in trust for which the official trustees hold the sum of £97 6s. 3d. India 3 per cent. stock, arising from sale of land. In 1908 new trustees were appointed and the legal estate vested in the official trustee of charity lands.
Educational Charities.
The following endowments are now applied in connexion with the Ringwood School, namely, Richard Lyne's Charity, will proved in the P.C.C. 1587, consisting of £414 10s. 2d. consols, representing the redemption in 1850 of a rent-charge of £13 6s. 8d., (fn. 164) an annuity of £5 given in 1712 by John Pitt, paid by the owner of a farm at Bisterne in this parish; a sum of £451 12s. 2d. consols arising under will of John Atrill, 1799, subject to the payment of 10s. a year for repair of testator's tomb; £149 1s. 4d. consols representing a gift of £50 and a legacy of £100 by will of William Jones, proved in the P.C.C. 9 June 1854; £354 12s. consols, William Clark's School Fund (see above); and £183 2s. 6d. consols, Mrs. Sarah Adams' School Fund (see above), producing a total income of £57 3s.
Thomas Lyne by will of 7 May 1621 charged the tithes of a farm known as Bradford Farm in Wimborne Minster and lands called Whitehall at Burley with an annuity of £6 for a poor scholar from Ringwood Free School at Oxford or Cambridge for four years, or failing such, a scholar from Wimborne Minster or Sherborne Grammar Schools.
Hamlet of Burley.—In 1716 James Etheridge by will charged a farm at the Street, Burley, with an annuity of £3 to be applied in money or goods unto the honestest or poorest sort of people in Burley or in the parish of Ringwood. The annuity is paid by Mr. C. Thomas, the owner of the property charged.
The poor of Bisterne Closes in this parish are also entitled to an annuity of £2 (see under Ringwood).
The Burley Chapel Charity.—The official trustees hold a sum of £1,000 consols, the dividends under a scheme of 31 October 1905 being applicable for the repair of the Meeting House, &c., and also for a minister being a Calvinist.
Charities of Thomas Eyre.—The official trustees hold a sum of £90 consols for educational purposes in Burley, and a further sum of £90 consols for clothing, &c, for twelve poor women or girls worshipping at Established Church or Meeting House.
The official trustees likewise hold £325 6s. consols in trust for the Charity of Flower Etheridge, the dividends being applicable in clothing and bread.