Pages 626-629
A History of the County of Hampshire: Volume 4. Originally published by Victoria County History, London, 1911.
This free content was digitised by double rekeying. All rights reserved.
BROCKENHURST
The parish of Brockenhurst (Broceste, xi cent.; Brokenst, xiii cent.; Brokehurst, xiv cent.; Brocknes, xvi cent.; Brocknest, xvii cent.) contains 6,903 acres of land, of which 37 are covered with water. The village is situated on high ground on the main road from Lyndhurst to Lymington, and owing to its situation is extremely picturesque. The parish contains large patches of wood and moorland and the timber is exceptionally fine. There is a station on the London and South Western Railway. (fn. 1) The Boldre or Lymington River after flowing through the parish in a south-easterly direction passes out into Boldre and thence to the Solent.
Brockenhurst Church, one of the only two churches in the New Forest mentioned in the Domesday Survey, is built on rising ground on the western edge of Beaulieu Heath, a short distance out of the village. It is picturesquely surrounded by trees, and in the churchyard is a remarkably fine yew tree, and to the south-west near the church is the hollow stump of a still older yew.
Brockenhurst Park, containing 425 acres of land the property of Mr. E. J. H. Morant, the lord of the manor, descends eastwards from the village to the Boldre River. Rhinefield is the residence of Mr. Edward Lionel Walker-Munro, R.N.; Lady Cross Lodge of the Hon. Sir Charles John Darling, Justice of the High Court. New Park, which is Crown property, is mentioned as early as 1484, when 'the custody of the king's park called New Park' was granted to John Hoton alias Huton. (fn. 2) In a survey of 1615 it is described as 'divided with pales, lodges and ditches into several meadows and pastures and containing 416 acres and 12 perches, with lodge stables and appurtenances worth yearly £100: the timber trees and beech trees in the park being in number 498. The park and lodge are in the tenure and occupation of Sir George Carye, who hath fully stocked the same with cattle and horses. The oak and beech trees within the park marked out for the use of the navy are in number 270.' (fn. 3) In 1670 it was added to by Charles II for the reception of red deer from France and subsequently granted as a farm to the Duke of Bedford, the Lord Warden. Carys, the residence and property of the Rev. Frederick Hermann Bowden-Smith, probably takes its name from John Cary, who held the office of riding forester to Charles II. (fn. 4)
There are 530 acres of woodland, 1,421 of grass and 548 of arable land. (fn. 5) The soil is marl and loam, the subsoil gravel and in some parts clay.
Rhinefield is a township consisting of 7,360 acres 2 miles south-west from Brockenhurst station, constituted by an Order of the Poor Law Board 23 November 1868, and consisting of parts of Rhinefield and Wilverley Walks in the New Forest, which were extra-parochial before the passing of the New Forest Poor Law Act of 1866.
Field-names which occur in the 16th century are: Westsetley (fn. 6) and Banetts, (fn. 7) and in the 17th century Guydintill, Whilepill, Colehayes, (fn. 8) Hinchersley (fn. 9) and Ayshlatchmore. (fn. 10)
Manors
In 1086 Brockenhurst was held as 1 hide by Alvric as his father and uncle had held it before him. Before the Conquest it had been worth 40s., but its value had doubled by the time of the Great Survey. (fn. 11)
Edward Vunithingi, probably a descendant of Alvric, held Brockenhurst in the reigns of William Rufus and Henry I. He was succeeded by a grandson Hugh, who presumably died before King Stephen granted Brockenhurst to Alvric de Broclea (Brookley) his kinsman to hold as his grandfather Edward Vunithingi had held, together with 'ministerium suum' in the New Forest. Henry II when Duke of Normandy granted Brockenhurst to William Spileman as it had been held by his grandfather Edward Vunithingi and his brother Hugh and Alvric Parvus. King Stephen confirmed this charter, as did Henry II also when he became king. (fn. 12) In 1212 William Spileman was still holding lands in Hampshire (including Brockenhurst) by the serjeanty of finding litter for the king's bed and forage for his horse when he came to hunt at Brockenhurst, and this was probably the ' ministerium ' before mentioned. (fn. 13) In the reign of Henry III William Spileman, probably a son of the first William, was holding 1 carucate of land in Brockenhurst by the serjeanty of serving the king eleven days in England in time of war. (fn. 14) He died in or before 1232 (fn. 15) and was succeeded by a son William, who survived him only six years, leaving as heir a minor, (fn. 16) presumably the William Spileman who died in 1290 seised of the manor of Brockenhurst, leaving a son and heir Peter, aged twenty-eight years. (fn. 17) Peter Spileman died two years later, (fn. 18) leaving as co-heirs his two sisters, Maud wife of John de Grimsted and Catherine married to Richard de Testwood. The former inherited the manor of Brockenhurst, and her husband John de Grimsted was holding it at his death in 1314–15 by the serjeanty of providing a horseman for twenty days in time of war and doing suit every forty days at the court of the forest. (fn. 19) He was followed by a son John, during whose tenure a dispute arose as to his right of taking estovers of housebote, haybote and firebote in the demesne woods of the New Forest, then in the hands of Queen Philippa. John pleaded that this right had always belonged to his ancestors as lords of the manor of Brockenhurst and his claim was allowed. (fn. 20)
John de Grimsted died before 1346, and Margery his widow was granted one-third of the manor in dower and the custody of the remaining two-thirds during the minority of her son Thomas. (fn. 21) The latter died, however, in 1350, (fn. 22) and his uncle and heir Peter de Grimsted granted the manor subject to the dower of Margery the same year to John de Beauchamp, (fn. 23) who held it till his death in 1361. (fn. 24) His nephew and heir Thomas de Beauchamp Earl of Warwick the same year surrendered it to Edward III, (fn. 25) who in 1363 granted the custody of the manor for life to Richard de Pembridge for a yearly rent of £10, (fn. 26) and ten years later to John de Foxle on the same condition. (fn. 27) In 1388 a grant of the manor was made by the king to his half-brother Thomas de Holand Earl of Kent, (fn. 28) who could have held it for a short period only, as in 1399 John de Buckingham, Bishop of Lincoln, died seised in his own right of the manor of Brockenhurst. (fn. 29) He left no heir, and Brockenhurst consequently escheated to the Crown, which continued in possession until the middle of the following century, when it was granted to Henry Earl of Arundel. (fn. 30) He sold it in 1571–2 to Reginald Howse, (fn. 31) a merchant of Southampton, who conveyed it shortly afterwards to Walter Sherwood, from whom it passed to Richard Knapton, who was holding in 1582. (fn. 32) It was next held by Alban Knapton (fn. 33) his son, who was in turn succeeded by his son Robert in 1630. (fn. 34) William Knapton son of the latter was the next and last member of this family to hold the manor, and in 1670 he appeared before the judgement seat of the New Forest held at Lyndhurst formally to assert his claim to the manor of Brockenhurst. (fn. 35) He sold the manor in 1700 to Jeremiah Grey of Ibsley, who died in 1709, leaving it to his nephew John. (fn. 36) In the latter half of the 18th century the Morant family acquired Brockenhurst, (fn. 37) and Mr. Edward J. H. E. Morant, J.P., is the present lord of the manor.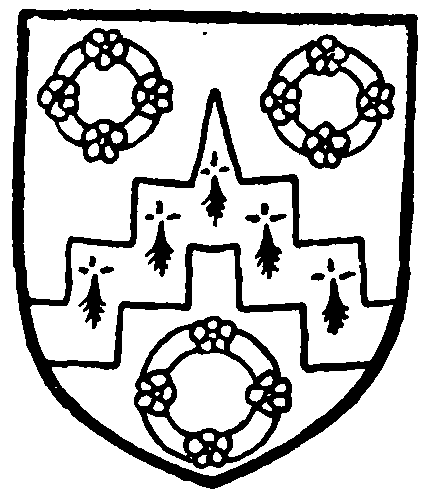 Brockenhurst in common with all manors within the bounds of the New Forest enjoyed many special privileges. The lord had the right of common of pasture in all open places of the forest for eleven months in the year for all beasts except goats; also common of pannage for hogs and right of estovers of dead wood for all necessary fuel. He also claimed to hold his land ' quit and free from verderers and foresters without hindrance from the king.' The view of frankpledge was attached to the manor. (fn. 38) A water-mill described in 1 350 as ' broken down ' (fn. 39) belonged to the manor. This is, however, the only mention of it.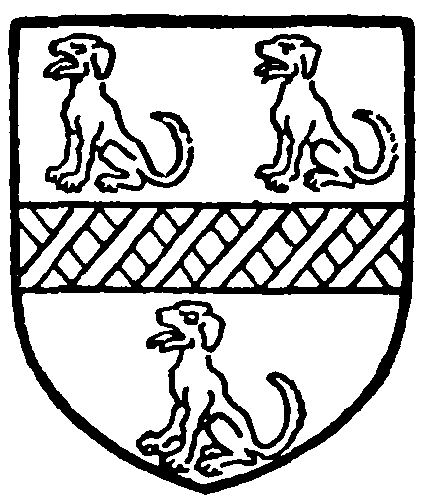 Before the Conquest BROOKLEY (Broclea, Brochelie, xi cent.; Brokle, xiv cent.), assessed with Mapleham at 2 hides, had been held by a certain Ednod, but by 1086 it had been taken into the New Forest and was then worth 2 or. (fn. 40)
No further mention is found of Brookley until 1262, when John le Gras and Dionysia his wife conveyed half a carucate of land and 11s. 6d. rent in Brookley to William Spileman, member of the family who held the adjoining manor of Brockenhurst. (fn. 41) Before 1316, however, it had passed to Henry Toulouse. (fn. 42) Nine years later he obtained permission to grant the manor to Richard de Tudeworth, (fn. 43) who conveyed it in 1334 to John son of Ralph de Bokland and Margaret his wife, with remainder to their three sons, John, Thomas and Nicholas. (fn. 44) In 1347 John obtained a grant of a weekly market on Tuesday in his manor of Brookley and a yearly fair to last four days. (fn. 45) He was succeeded in 1362 (fn. 46) by his brother Thomas, who died without issue in 1377 seised of Brookley, which then passed to his daughter Margaret, who had married John Worth. (fn. 47) The latter died in 1396, leaving a son John, (fn. 48) who succeeded, and on whose death in 1407 the manor came into the king's hands during the minority of John's heir. (fn. 49) The latter died under age in 1412, when his sister Elizabeth, who had married William Palton, became his heir. (fn. 50)
On her death in the following year (fn. 51) the estate passed to the Tiptofts through Agnes, one of the daughters of John Worth, who had married Sir Payne Tiptoft. She had died in 1396, but the estate came to her son Sir John, who died seised of the manor in 1444. (fn. 52) He left a son John Earl of Worcester, who was beheaded in 1470 and whose son Edward died unmarried in 1485. (fn. 53) Joyce sister of the latter was the wife of Sir Edmund Dudley, and in 1490 their son Edward Lord Dudley jointly with his wife Cecily conveyed the manor to Geoffrey Downes. (fn. 54) Before 1551 it had passed probably by purchase to John Mill. (fn. 55) It remained in this family (vide Nursling) until the death of Richard Mill in 1613. (fn. 56) His wife Mary, who survived him, married Thomas Wroughton, and in 1620 the latter conveyed the manor to William Castell. (fn. 57) From him it apparently passed to the family of Knapton, who held the neighbouring manor of Brockenhurst, and in 1629 Alban Knapton was holding the manor of Brookley. (fn. 58) He was succeeded by his son and grandson, Robert and William Knapton respectively. (fn. 59) In 1682 the latter, who had married Cecily daughter of John Button of Lymington, conveyed the manor to Paul Burrard, (fn. 60) who had married Anne sister of Cecily. (fn. 61) Paul appears to have left the Brookley estate to his cousin John Burrard, High Sheriff of Hampshire in 1738. (fn. 62) The latter bequeathed it at his death in 1765 to his natural son Edward Brailsford, the will being disputed without success by Sir Harry Burrard, eldest son of Paul. (fn. 63) Edward was still holding the manor in 1782, (fn. 64) after which there is no further trace of manorial rights, which probably were allowed to lapse.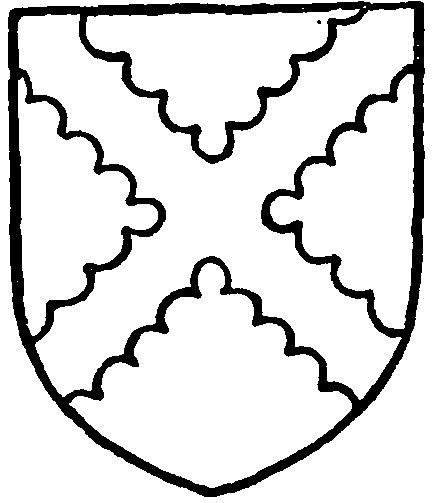 The grange of ROYDON was granted by Henry III (fn. 65) to the abbey of Netley, though there is no evidence to show at what precise date, and it remained with this house until the Dissolution.
Thomas Curteis was apparently lessee of the manor in 1377, (fn. 66) and he was succeeded in that year by John Lyly. (fn. 67) The next recorded tenant is John Cooke, ' friend ' of Thomas Cromwell, who held a lease of Roydon at the beginning of the 16th century. (fn. 68) In 1533 the latter wrote to Thomas Abbot of Netley desiring him ' to grant to John Cooke a new lease for sixty years at the old rent of the farm called Roydon,' as being near the sea it would be convenient for him to serve in his office of Admiralty. (fn. 69)
At the Dissolution Roydon returned to the Crown, and in 1577 it was granted to Roger Manners, third son of Thomas Duke of Rutland. (fn. 70) He died in 1587, and shortly afterwards it was apparently acquired with Brockenhurst by the family of Knapton, (fn. 71) who held it until 1700, when William Knapton conveyed the manor jointly with his son William to Jeremiah Grey, (fn. 72) who died in 1709, leaving it to his nephew John. (fn. 73) The latter appears to have sold it before 1738,as at that date it was held by Naphtali Hussey and Jane his wife, George Baker and Thomas South, from whom it passed to William Jenkins, (fn. 74) who twenty years later sold it to William Steele. (fn. 75) From the latter it was acquired in 1771 by Mr. Edward Morant, (fn. 76) whose son John was holding in 1812. (fn. 77) Mr. Edward J. H. E. Morant is the present lord of the manor.
In 1086 Wislac held half a hide in Hincelveslei assessed at 20s., which was taken by the Conqueror into the forest. (fn. 78) This estate has been identified with Hinchelesey in Brockenhurst, but it does not appear to have ever had any manorial history. In 1670 Henry Goddard appeared before the judgement seat held at Lyndhurst to assert his claim to a messuage called ' Hinchersley,' (fn. 79) and this appears to be the only mention found of it. The name survives today in Hinchelsea House and Wood.
Before the Conquest a certain Bolle held half a hide assessed at 40s. in Gretheham, (fn. 80) which has been identified as Greatnam on the borders of Lyndhurst and Brockenhurst parishes. The name still survives in Greatnam.
Church
The church (of unknown dedication) consists of a chancel 24 ft. by 13 ft. 3 in., a nave 34 ft. 6 in. by 17 ft. 4 in., a north aisle 16 ft. 2 in. wide, a west tower 9 ft. 6 in. square surmounted by a short spire, a south porch and a small vestry to the east of the aisle. The earliest detail of the church is that of the south door of the nave, which is of mid-12th-century date, and the south and west walls of the nave are perhaps of the same date. Late in the 13th century the chancel was rebuilt in its present dimensions and in the 18th century the aisle and tower were added in brick.
The east window of the chancel is of four uncusped lights contemporary with the wall, with interlacing tracery formed by curved continuations of the mullions. There are two similar windows of two lights in the north and two in the south wall. All have been somewhat restored. Between the pair on the south is a small contemporary door with a plain pointed chamfered head. At the south-east is a small defaced piscina, probably original. Under the south-west window is a tomb niche of 14th-century date with a moulded septfoiled head curiously cusped. The chancel arch is quite plain, round-headed and plastered, dying into the chancel walls, and is of no great age.
The nave is of three bays. The north wall has been almost completely removed and the roof on that side is carried on a beam supported by two iron posts. To the south are two windows. The first is of 16th-century date and two trefoiled lights under a squareheaded external label with head drips. Over this window is inserted a carved stone shield bearing a leopard rampant quartering a fretty coat. The second is a wood sashed opening to light the west gallery and is of late 18th-century date. Between them is the original south door with a round head of two orders, the outer enriched with horizontal zigzag, the inner square, and there is a label with a hatched ornament. The outer order is carried upon circular shafts with scalloped capitals, the abaci being broken round both orders. The west door to the tower and the door above it to the gallery are of late date.
The tower is of brick and of two stages with a curiously designed short octagonal brick spire springing from a circular dome. The angles are quoined and rusticated in brick and there is a moulded brick cornice. The belfry openings and the west door have semicircular heads.
The font of Purbeck marble has a square late 12 th-century bowl with shallow round-headed arcades and square leaf pattern on the sides. The circular central and angle shafts are modern.
The chancel roof is of 17th-century style, plastered, of a pointed barrel form with moulded wooden ribs, at the crowns of which are moulded and pierced wooden pendants. The nave roof is modern.
There is a 17th-century altar table, and the altar rails of early 18th-century date have turned balusters and moulded sills and ramped handrail of good design.
The font cover is 17th-century work, and in the nave is a large family pew, the west face of which has four panels of 17th-century woodwork.
There is a small 18th-century achievement of the royal arms carved in wood in high relief and a slightly earlier one bearing France modern and Hanover.
A large west gallery runs across nave and aisles.
The bells are six in number, recast by Pack & Chapman 1775.
The plate consists of a silver chalice, paten cover, flagon and alms-plate of 1735, given in that year by Dame Margaret Vandeput.
The registers are as follows: Book (1) mixed entries 1537 to 1673, (2) the same 1673 to 1750, (3) 1750 to 1796 for baptisms and burials and 1750 to 1754 for marriages, (4) baptisms and burials 1796 to 1802, (5) baptisms 1 802 to 181 2, (6) burials 1803 to 1812, (7) marriages 1754 to 1778 and 1778 to 1812.
Advowson
The description of Brockenhurst in the Domesday Survey included a church (fn. 81) which afterwards became a chapelry dependent upon Boldre. A vicarage was instituted in Brockenhurst in 1866, (fn. 82) the patronage being vested in the Morant family. Mr. E. J. H. E. Morant is the present patron.
There is a Baptist chapel erected in 1841 and also a Wesleyan Methodist chapel. An elementary school was built in 1863.
Charities
The school founded and endowed by will of Henry Thurston, proved in the P.C.C. 1745. (See article on Hampshire schools. (fn. 83) )
The endowment funds consist of £440 2½ per cent, annuities and £608 4s. 3d. consols held by the official trustees, producing £26 4s. a year, which under a scheme of 22 July 1862 is applicable for the support of the schoolmaster and schoolmistress for the education of children and adults or children only of labouring or other poorer classes.