Pages 629-630
A History of the County of Hampshire: Volume 4. Originally published by Victoria County History, London, 1911.
This free content was digitised by double rekeying. All rights reserved.
LINWOOD
The small extra-parochial district of Linwood containing 780 acres belongs only to the New Forest Hundred by its insertion in that hundred in 1831. However, its return was then given under Wood Green in Godshill tithing (Fordingbridge parish), and it has since been mostly added as a detached portion to Ellingham parish, while it is partly also in Broomy township. It lies between Minstead and Ringwood. Linwood Farm in the south-east apparently marks the only inhabited portion of the district.
Manor
LINWOOD (Lindewode, xiii cent.) is first mentioned early in the reign of Henry III when Hugh de Godshill, the owner also of land in Ibsley, held 1 carucate of land in Linwood and the bailiwick of Linwood for a rent of 60s. (fn. 1) At some date prior to 1271 Peter de Linwood gave all his holding in Linwood together with that of John de Nevill, that is to say two holdings in Linwood, to William le Rus and Adam de la Bere, as this grant was confirmed in that year. (fn. 2) Thirteen days later the grantees received a royal charter 'for good services rendered' by which they and their heirs and their men and tenants of the town of Linwood were declared free of the lawing of their dogs in the New Forest and were permitted to have their swine and beasts free of pannage and herbage without interference from the king's officers. (fn. 3)
In the early part of the 14th century Edmund de Kendall and Aubrey his wife were holding tenements in Linwood, a moiety of which, consisting of half a messuage and 1 carucate of land, was settled in 1325 on his daughter Agnes and her husband John le Waleys, (fn. 4) with reversion to his daughter Felicia, who also entered into the agreement. The second moiety passed to Margaret, another daughter (fn. 5) of Edmund, who married William de Mours. The moiety of Felicia, afterwards known as EAST LINWOOD, passed into the Norton family since she married John Norton, (fn. 6) and in 1370 their son John de Norton died seised of her moiety, leaving a son and heir John, a minor of three years. (fn. 7) This moiety then we may for convenience term the Norton moiety. It passed from father to son and was termed ' half the manor of Linwood' on the death of Richard Norton in February 1537. (fn. 8) His son and heir John died in July 1561, leaving a son and heir Thomas. (fn. 9) This moiety evidently passed from the Norton family to the family of Okeden in the latter half of the 16th century and in 1604 was conveyed by Sir William Okeden to Sir William Dodington of Breamore. (fn. 10) By 1624, however, it had been again acquired by William Okeden under conditions appointed in the conveyance, (fn. 11) and in 1670 his descendant, also William Okeden, pleaded before the justice seat held at Lyndhurst, though apparently without warrant, the right to claim estovers, and to be quit of the expeditation of his dogs in the New Forest by virtue of the charter of Henry III mentioned above. (fn. 12) From this date Linwood is not mentioned by name, its existence being merged in the Okedens' manor of Ellingham (q.v.).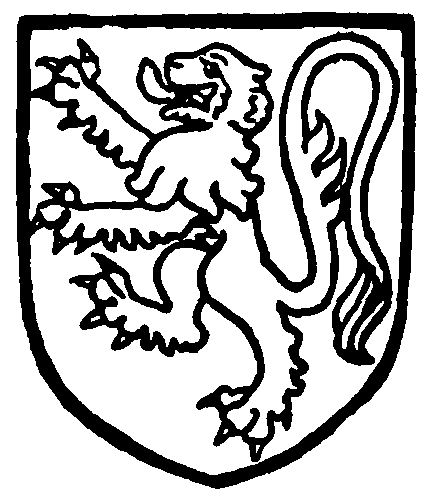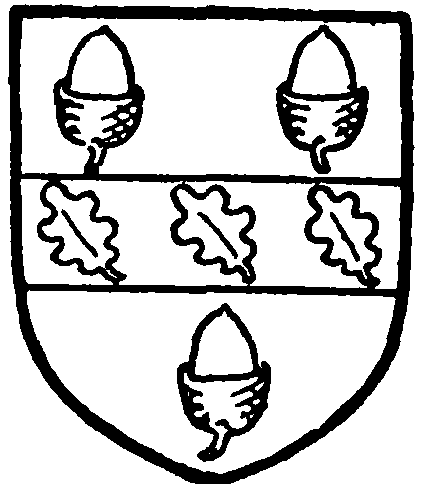 Meanwhile the other half of the so-called ' manor,' the moiety of Margaret wife of William de Mours, had by the early part of the 15 th century come into the hands of a Henry Smith, and from that date followed the descent of the manor of Harbridge (q.v.).
There are no endowed charities in Linwood.