Pages 171-177
A History of the County of Hertford: Volume 3. Originally published by Victoria County History, London, 1912.
This free content was digitised by double rekeying. All rights reserved.
WESTON
Westone (xi cent.).
The parish of Weston has an area of 4,539 acres. Almost the whole of it lies considerably over 400 ft. above the ordnance datum, and in the centre of the village the ground reaches a height of 484 ft. The land slopes down along the north-west border of the parish and in the extreme south; there is also a depression in the east. There are 3,201½ acres of arable land in the parish, 967 acres of permanent grass and 218½ acres of wood. (fn. 1)
The road from Baldock to Walkern forms the eastern boundary of the parish and the Great North Road part of the western boundary. The village of Weston is situated in the highest part of the parish, on the road from Stevenage to Clothall, which crosses the centre of the parish. Two roads turn westwards from the village to join the Great North Road, the most southerly passing Lannock Farm. Another road runs east from the village, and after passing the church of the Holy Trinity turns in a southerly direction through Hall's Green towards Howell's Farm and Dane End. The manor-house and park, the residence of Mr. M. R. Pryor, lie at the south end of the village. There was possibly a Toothill or meeting-place in the village, as reference is found to a presentment of the vicar for not scouring his ditch lying in 'le Cherchelane next Totehyll' in 1528 (fn. 2) and in 1611 to a little way called 'Tottylle Lane.' (fn. 3) The hamlet of Warren's Green is situated in the south of the parish, with Hall's Green about half a mile east.
The subsoil is chalk, and there are many chalkpits in various parts of the parish. There are two disused gravel-pits near Lannock Farm and some old clay-pits north-west of the village. There is a cave in a field near Welbury Farm, in the north of the parish. The nearest railway station is Baldock, 3 miles north-west, on the Cambridge branch of the Great Northern railway.
The inclosure award was made in 1801, the Authorizing Act being granted in 1797. (fn. 4)
In 1881 a portion of the parish in the north was transferred to Baldock. (fn. 5)
The following place-names occur in court rolls: Doddeswyke, Irelonde Green, Kittes atte Dane (later Kyttysdane), Heryngsdelle, Horells, Marches (xiv–xv cent.); 'le Vyneyerde' (1485 and 1531); Bernewyksvaley, Hykksgravefeld, Vecchecroft, Hoggescroft, Redyngcroft, Notislane, Parkestrete, Danecroft, Daneway, Whitemansfeld, Rolls Lane, Dame Hawes-grene, le Freerstokyng, le Jubitt Hyll, Warymede, Fleggys pitell, Dernewelleland, Sewell Cross (xvi cent.); Cumberloes or Round Pightell, Brendwick, Rolles Croft, Fontley Field and Fontley Pound (xvii cent.).
In the 17th century there was a tile kiln in the possession of the Humberstone family, possibly near to the existing Tilekiln Wood and Tilekiln Farm, in the south of the parish. (fn. 6)
MANORS
Weston
In the time of Edward the Confessor WESTON was held by Alestan de Boscumbe, a thegn of King Edward, but by 1086 formed part of the lands of William de Ow, at which time it was assessed at 10 hides. (fn. 7) After the forfeiture of William de Ow his lands were granted by Henry I to Walter son of Richard de Clare, (fn. 8) who is known to have held lands in Hertfordshire in 1130. (fn. 9) At his death his estates passed to his nephew Gilbert de Clare, (fn. 10) who was created first Earl of Pembroke by King Stephen and died in 1148. (fn. 11) His son Richard Strongbow (fn. 12) inherited the manor of Weston, (fn. 13) which was held by his widow Eva, daughter of Dermot King of Leinster, after his death in 1176. (fn. 14) She was still living in 1185, when she was referred to as 'Countess of Ireland,' (fn. 15) her marriage being in the gift of the king. Her daughter and heir Isabel married William Marshal Earl of Pembroke, whose lands passed to his eldest son William in 1219. (fn. 16) The latter held Weston and died in 1231, (fn. 17) the manor remaining for life to his widow Eleanor, sister of Henry III, who, notwithstanding her vow of chastity, married secondly Simon de Montfort, Earl of Leicester. (fn. 18) She lived until 1275. (fn. 19)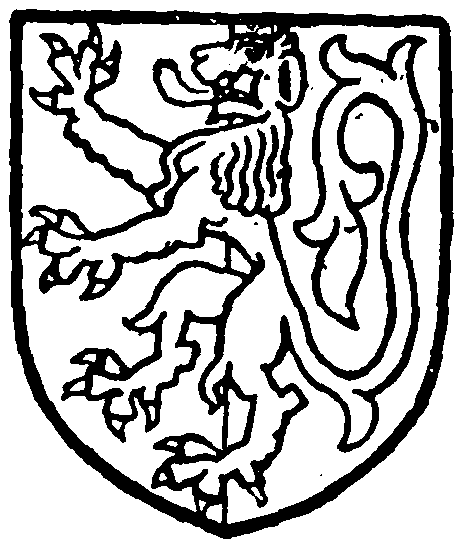 In the mean time the estates of the earldom of Pembroke had passed through the hands of William's four brothers, and in 1245 were divided among his fivesisters and their heirs. The office of Marshal of England was inherited by the eldest sister Maud wife of Hugh le Bigod Earl of Norfolk, and descended to her son Roger, and in 1270 to her great-nephew Roger le Bigod. (fn. 20) At the death of the Countess of Pembroke the manor of Weston was assigned by the king to this Roger le Bigod, who in 1279 made an agreement with the king by which the reversion was to fall to the Crown if he died without issue. (fn. 21) The manor thus came into the king's hands in 1306, (fn. 22) and was granted in 1312, together with the earldom of Norfolk and the marshalship, to Thomas of Brotherton, fifth son of Edward I. (fn. 23) Weston was delivered to his widow Mary in dower in 1338, (fn. 24) and at her death in 1362 (fn. 25) was assigned to her eldest daughter Margaret, then the wife of Sir Walter de Mauny. (fn. 26) From her it passed to her grandson Thomas Mowbray Duke of Norfolk, (fn. 27) whose son Thomas inherited it in 1399. (fn. 28) The latter was involved in the Scrope conspiracy and was beheaded in 1405, (fn. 29) when Weston was granted to John Cornwall for life. (fn. 30) In 1406 it was granted to the queen consort. (fn. 31) However, as there had been no trial or attainder of Thomas Mowbray, the manor was recovered in dower by his widow Constance, who married secondly Sir John Grey, (fn. 32) and held the manor until her death in 1437, when it passed to Thomas's brother and heir John Mowbray Duke of Norfolk. (fn. 33)
Weston descended to John Mowbray's son John Duke of Norfolk, who died in 1461, (fn. 34) and to John, son of the latter, a minor at his father's death. (fn. 35) Weston was settled upon his wife Elizabeth as part of her jointure, and she was allowed to hold it during her husband's minority. (fn. 36) John left an only daughter and heir Anne, aged four at her father's death in 1476. (fn. 37) She was married soon after to Richard Duke of York, the younger of the two sons of Edward IV, but she died in 1480, her boy husband being murdered in 1483. (fn. 38) Anne's heirs were her cousins John Lord Howard (son of Margaret sister of Anne's great-grandfather) and William, second Lord Berkeley, of the creation of 1421, called 'the Wast all,' son of Isabel, her great-grandfather's other sister. Upon Anne's marriage with Richard Duke of York Lord Berkeley released his right to the reversion of half her estates to King Edward IV and his male issue, in exchange for the discharge of his debts to the amount of £34,000. The king's male issue, however, became extinct by the murder of his two sons in the Tower in 1483, and Richard III conferred the moiety of Anne's estates, including Weston, on Lord Berkeley, together with the title of Earl Marshal. (fn. 39) He died without issue in 1491–2 and Weston lapsed to the Crown. (fn. 40)
In 1519 Henry VIII granted the manor to Sir William Fitz William for the lives of himself, his wife Elizabeth and their eldest son, (fn. 41) but in 1531 Sir William surrendered it again in payment of a debt to the king. (fn. 42) In the following year, when Anne Boleyn was created Marchioness of Pembroke, Weston was granted to her together with that dignity. (fn. 43) She became queen in the same year, but was executed in 1536. Weston was then conferred on Queen Jane Seymour, (fn. 44) who, however, died in the following year. (fn. 45) The manor then seems to have remained in the king's hands (fn. 46) until it was granted to Queen Katharine Parr in 1544. (fn. 47) After the death of Henry VIII, Edward VI granted the reversion of Weston after Katharine's death (fn. 48) to Sir William Herbert, (fn. 49) who had been a gentleman of the Privy Chamber to Henry VIII, and was created Earl of Pembroke in 1551. (fn. 50) At the accession of Mary in 1553 it was discovered by an inquisition that as William Lord Berkeley, who died in 1491–2, had settled the reversion of the manor on Henry VII and his heirs male, with remainder to heirs of William, the manor now rightly belonged to that heir, viz. Henry Lord Berkeley, grandson of William's brother Maurice, (fn. 51) the male heirs of Henry VII being extinct with Edward VI. Henry Lord Berkeley had special livery of his lands, although under age, in 1554. (fn. 52)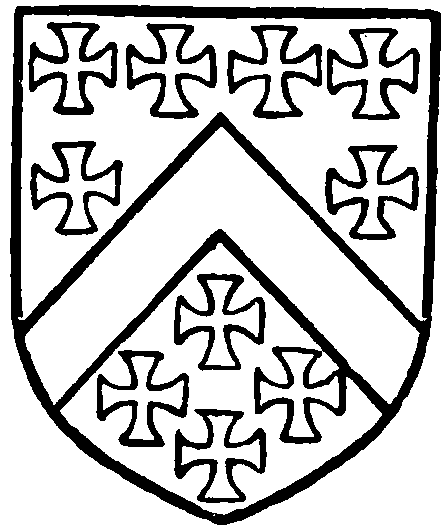 In 1572 Henry Berkeley sold the manor to George Burgoyne, (fn. 53) whose son Thomas succeeded him in 1588 (fn. 54) and sold Weston in 1593 to Sir John Puckering, (fn. 55) who died seised of it about 1596. (fn. 56) Sir John's son Thomas Puckering was holding the manor in 1638. (fn. 57) He was succeeded before 1652 by his nephew Henry Puckering or Newton, son of his sister Catherine Newton, (fn. 58) who seems to have sold the manor in 1654 to Sir John Hale. (fn. 59) The latter left an only daughter and heir Rose, who married Sir John Austen. (fn. 60) Their son Sir Robert Austen, bart., sold Weston in 1703 to Robert Heysham, (fn. 61) lord of the manor of Little Munden (q.v.), in whose family Weston descended (fn. 62) until 1852, when it was sold to Samuel Adams, who in the next year sold it to Robert Pryor, (fn. 63) whose son Mr. Marlborough Robert Pryor is the present owner.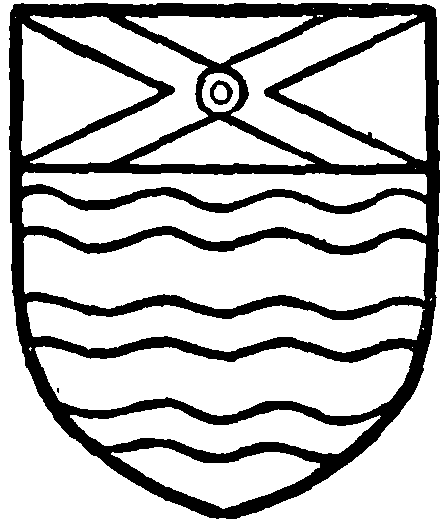 Weston possessed a mill in 1086. (fn. 64) In 1201 Jurdan the miller was fined for 'filling up the millpond,' (fn. 65) probably so that it overflowed its banks, but it seems to have been later disused in favour of a windmill, which is first mentioned in 1275. (fn. 66) There is still a windmill in the parish situated on Lannock Hill.
The park of Weston is first mentioned in 1231, when Ranulf Briton claimed therefrom fifteen deer and five stags which he stated that Earl William Marshal had given him before he died and which had not been delivered. (fn. 67) In 1306 and later it is referred to as 'a park called Yppegrave.' (fn. 68) Two parks are mentioned in 1366, but not again. (fn. 69) In 1384 Margaret Countess of Norfolk granted the custody of her park, warren and game to her butler John Ethom, with 'clothing' of the suit of her esquires, or 13s. 4d. yearly in lieu thereof, and 100s. yearly rent from the issues of the manor. (fn. 70) This grant was confirmed to John Ethom in 1399 (fn. 71) at Margaret's death. In 1405, Weston being in the king's hands by reason of the insurrection of the Earl Marshal, the office of parker was granted during good behaviour to the king's esquire Robert Scot. (fn. 72) In 1437 the park was stated to be worth nothing beyond the profit of the deer. (fn. 73) John Duke of Norfolk granted the custody of the park 'with the custody of the coneys in it' to the king's esquire Laurence Fairclough; the office was confirmed to him in 1476 after the duke's death, by which time Fairclough had become one of the marshals of the king's hall. (fn. 74) In 1515, when the park was again in the king's hands, John Sharpe and James Druel were appointed keepers of it in survivorship in place of Ralph Pudsey. (fn. 75) It seems to have been disparked before 1541, for in that year a messuage called the Lodge and certain lands 'parcel of the late park of the manor of Weston' were leased to Edmund Kympton. (fn. 76) The park is not again referred to, but Weston Wood with a warren is mentioned in 1557 (fn. 77) and the wood in 1703. (fn. 78) There is now a park surrounding the manor-house.
View of frankpledge was claimed in the manor of Weston in 1287. (fn. 79) The rolls for the court and leet held there in 1397 and later are extant. (fn. 80) In 1287 Roger le Bigod claimed, in addition to frankpledge, amendment of the assize of bread and ale, tumbrel, gallows, infangentheof and free warren. (fn. 81)
Weston Argentein
The manor of WESTON ARGENTEIN was held of the manor of Weston for the service of half a knight's fee. (fn. 82) It is first referred to as a manor in 1381. (fn. 83) In 1205–6 Roger son of Nicholas conveyed 2 carucates of land in Weston to Richard de Argentein, (fn. 84) which land was doubtless the manor of Weston Argentein. Richard was lord of Great Wymondley, and Weston Argentein descended with that manor (fn. 85) until William Alington and Elizabeth his wife, heiress of the Argenteins, conveyed their manor in Weston to Peter Paule and others, apparently trustees, in 1440. (fn. 86) These feoffees conveyed the manor to others in 1452, (fn. 87) from whom it seems to have come to Laurence Harreys, who held it in 1489, (fn. 88) and afterwards to Thomas Harreys and Agnes his wife, who sold it in 1514 to Sir William Say. (fn. 89) The latter died seised of it in 1529, (fn. 90) and afterwards it came to the Crown in the same manner as his other lands (fn. 91) (see Benington). In 1556 it was leased for forty years to Sir Robert Rochester and Edward Walgrave. (fn. 92) At the end of that term it reverted to the Crown and was granted to Edward Vaughan and Thomas Ellys, probably in trust for Sir John Puckering, as he died seised of it in 1596. (fn. 93) John Puckering was lord of the manor of Weston, with which Weston Argentein descended from that date, (fn. 94) and passed with it into the hands of Mr. Robert Pryor in 1857, his son Mr. M. R. Pryor being the present lord. (fn. 95)
Court rolls are not extant for Weston Argentein until a late date. The existing rolls show that court baron was held there in 1489 (fn. 96) and court leet in 1536. (fn. 97)
Lannock
The manor of LANNOCK (Langenache, xiii cent.; Langenoke, xiv cent.; Langnock), which originally formed part of the manor of Weston, was given to the Knights Templars by Gilbert de Clare, first Earl of Pembroke, who died in 1148, (fn. 98) and was confirmed to them by William Marshal, husband of Gilbert's granddaughter and heir Isabel. (fn. 99) It remained in the possession of the Templars until the suppression of their order in 1309, (fn. 100) after which it was granted with the other lands of the Templars to the Knights Hospitallers. (fn. 101)
In 1353 the Prior of the Hospitallers seems to have been embroiled with Mary widow of Thomas of Brotherton Earl of Norfolk (who was lady of the manor of Weston), for she came with a number of others and 'broke his close and house, drove away 40 horses, 30 oxen, 12 bullocks, 10 cows and 800 sheep of his, worth £300, carried away his goods, impounded without reasonable cause ten other of his horses, kept them impounded so long that two of the ten, worth 100s., died, and so threatened his men and servants deputed to preserve his liberties and till his lands and make his other profits there, that they dared not stay there for this, whereby he lost their service and the profit of the manor.' (fn. 102)
About 1540 Lannock came into the king's hands owing to the dissolution of the Hospitallers, (fn. 103) and remained in his possession until 1544, (fn. 104) when it was granted to Sir Michael Dormer. (fn. 105)
Sir Michael Dormer is said to have died in 1545 (fn. 106); John and William Dormer were holding the manor in 1552, (fn. 107) and Katrine Dormer, widow of one of them, was lady of the manor in 1560. (fn. 108) Soon afterwards it came into the possession of George Burgoyne of Quickswood, (fn. 109) who in 1577–8 alienated it to his second son George. (fn. 110) After his father's death George joined with his mother Dorothy and his younger brother Ralph in 1590 in conveying Lannock to James Spurling. (fn. 111) The next year they made a similar conveyance to Arthur Aty. (fn. 112) The nature of these transactions is not clear; possibly Spurling and Aty were mortgagees. In 1594 Spurling and Burgoyne both appear as deforciants in a fine levied of the manor. (fn. 113) Ultimately James Spurling acquired it, for he held courts there from 1600 to 1619. (fn. 114) In 1621 James Spurling sold Lannock to William Hale of King's Walden, (fn. 115) who died seised of it in 1633, when it passed to his son William, (fn. 116) who died without issue in 1641. (fn. 117) His sister Dionisia, wife of Sir Thomas Williamson, then held Lannock for a while, (fn. 118) but in 1683 shortly before her death it was in the possession of her nephew William Hale, son of her brother Rowland. (fn. 119) This William, who was M.P. for Hertfordshire, was succeeded by his son Richard in 1688, who, however, died in the following year, leaving a son William under age. (fn. 120) The latter died in 1717, leaving two sons. (fn. 121) The elder, William, died without issue in 1741 and was succeeded by his brother Paggen Hale, (fn. 122) after whose death the manor passed to his second cousin William, son of Bernard Hale and nephew of Paggen's grandfather Richard Hale. (fn. 123) William's son William inherited Lannock in 1793 (fn. 124) and was followed by his son, a third William, in 1829. (fn. 125) Charles Cholmeley Hale, son of the last named, succeeded his father and was lord of the manor in 1877. (fn. 126) In 1896 Lannock was acquired from the trustees of Mr. C. C. Hale by Mr. M. R. Pryor, lord of the manor of Weston, and has thus become united with that manor. (fn. 127) It is now a farm.
View of frankpledge and manorial courts were held at Lannock in 1476 and later. (fn. 128) They seem to have been held yearly at Easter in the 15th century and later at Whitsuntide. Court Rolls are extant up to 1685. (fn. 129)
Free warren was appurtenant to Lannock Manor in 1480, when one William Munde, a labourer, entered the warren and took rabbits with ferrets and nets without licence. (fn. 130)
Newberry
The manor of NEWBERRY (Le Neuebery, xiv cent.), which lay partly in Weston and partly in Graveley, was held of the lords of the manor of Weston for the service of half a knight's fee. (fn. 131) In 1522 it is said to have been held of Sir William Say as of his manor of Weston Argentein, (fn. 132) but this was perhaps the result of a confusion with the manor of Chesfield, which was held by the lord of Newberry of Sir William Say.
It was apparently the manor of Newberry which was granted at an early date to Hubert de St. Clare, son of Hamo de St. Clare (see Walkern), and which in 1185 was held by his young widow Clementia, under the guardianship of the king. (fn. 133) Her grandson William son of William de Lanvaley held this half fee, (fn. 134) after which it descended to John de Burgh, (fn. 135) husband of Hawise de Lanvaley, and to Robert Fitz Walter, (fn. 136) husband of Devorgill de Burgh, in the same manner as Walkern (q.v.). After this the mesne overlordship seems to have died out.
William de Lanvaley the second, who died before 1233, granted 'all his lands in Weston' to Eustace de Rochester, (fn. 137) apparently identical with Eustace de Merk of Newsells, from whom the property passed to William de Rochester, son of his nephew Ralph (see Royston), who sub-enfeoffed Henry de Rochester. (fn. 138) William died about 1248, leaving Peter de Rochester his brother and heir. (fn. 139)
At the end of the 13th century the sub-tenant of Newberry was Robert Walerand, who died in 1272, (fn. 140) the manor being assigned in dower to his widow Matilda. (fn. 141) As Robert and Matilda had no children their nearest heirs were their nephews Robert and John Walerand. (fn. 142) Robert was apparently the elder and died unmarried before March 1308; John, who married Isabel, died in 1308 (fn. 143) soon after his brother. Both of them were idiots. (fn. 144) The heirs of John Walerand were Alan de Plokenet, grandson of his aunt Alice de Odworthe; John son of Alice de Odworthe; Alice daughter of his second aunt Cecilia de Everingham; Bevis de Knovile, son of Cecilia's daughter Joan; Matilda widow of Richard le Bret and Cecilia wife of Peter de Heluin, daughters of Cecilia daughter of Cecilia de Everingham. (fn. 145) There is nothing to show to which of these heirs Newberry was apportioned; probably it was eventually sold, as in 1346 it was in the possession of John de Blomvile, (fn. 146) lord of the manor of Graveley, with which manor it descended until the end of the 16th century. (fn. 147) It was sold with Graveley to Thomas Bedell in 1565, but it is not clear whether the whole estate passed with that manor to William Clarke in the following year, but the portion of it lying in Graveley parish evidently did so.
It appears at this date or after to have been divided. That part of it which lay in the parish of Weston was acquired by Thomas Puckering, lord of the manor of Weston, before 1620, (fn. 148) and followed the descent of that manor, (fn. 149) eventually becoming absorbed in it. (fn. 150) It is mentioned separately as late as 1810. (fn. 151) There is still a wood known as Newberry Grove in the south of the parish.
The portion of Newberry lying in Graveley parish seems to have continued in the possession of the lords of that manor (fn. 152) until 1877, (fn. 153) after which it presumably became absorbed in that manor or in Weston.
Hawvyles or Howells
The reputed manor of HOWELLS or HAWVYLES is mentioned in 1543 as being held of the manor of Weston by fealty, suit of court and rent. (fn. 154) John Bowles, who died seised of it in that year, left a grandson Thomas Bowles, son of his son Richard, who was a boy of thirteen. (fn. 155) The manor consequently fell into the king's hands and an annuity from it, with the wardship and marriage of the heir, were granted to John Sewester, Attorney of the Court of Wards. (fn. 156) In 1609 it appears in the possession of George Kympton, who died in that year, leaving a son and heir George, (fn. 157) after which there is no further mention of it. Howell's Farm and Wood still survive, and are situated in the southeast of the parish.
Fairclough Hall, Faircloth Hall, and now as Halls Green Farm
The tenement known as FAIRCLOUGH HALL, FAIRCLOTH HALL, and now as HALLS GREEN FARM, is about a mile to the south-east of the village. It is a 17th-century building of timber and plaster with a tiled roof and a central chimney stack. It takes its name from a family of Fairclough who resided here certainly as early as 1461 and probably before. A Sir Ralph Fairclough is mentioned as the father or grandfather of the possessor in that year, (fn. 158) and at the same date Laurence Fairclough and Elizabeth his wife settled their possessions in Weston on themselves for life with remainder to their son John for life, and afterwards to his brother Ralph and his heirs. (fn. 159) Laurence and Elizabeth were still living in 1469, when Ralph's son Laurence is mentioned. (fn. 160) Ralph is again mentioned in 1497. (fn. 161) Fairclough Hall descended in the family without a break to Thomas Fairclough, who was living in 1634, (fn. 162) soon after which his son John sold Fairclough Hall to William Hale, (fn. 163) lord of the manor of Weston, in which it presumably became absorbed.
CHURCH
Holy Trinity
The parish church of the HOLY TRINITY stands to the south-east of the village on high ground, and is built of flint and coursed ironstone rubble; the quoins and dressings generally are of oolite and clunch. The roof is slated. The church consists of a chancel, nave with clearstory, north transept, central tower, south aisle and south porch and vestry. (fn. 164)
The original cruciform church of the 12th century is now represented by the north transept, central tower and nave, and there are traces of a north chapel to the east of the transept. The south aisle, south porch and clearstory were added in the 15th century, and new windows were inserted. The original south transept was at the same time rebuilt so as to incorporate it in the aisle as its easternmost bay. The modern work includes the rebuilding of the chancel early in the 19th century and the upper portion of the central tower in 1867, besides extensive and somewhat drastic restoration between this date and 1880, when the vestry was added.
The modern chancel is of red brick, coated with stucco, a treatment also applied to the north transept. The crossing arches of the tower are semicircular and unmoulded, and rest on abaci of unusual type, deeply moulded and divided into upper and lower portions.
In the north transept a blocked and partly destroyed semicircular arch in the east wall indicates the position of an opening to the destroyed north chapel. In the north and west walls are small single round-headed lights of the 12th century with deep internal splays. The character of the south transept has been much disguised by the 15th-century alterations, and it will be described as part of the south aisle. The nave has two windows in the north wall, both of the 15th century, the eastern of two and the western of three lights with tracery. Between them is a blocked north door of similar date. The south arcade, of three bays, has two-centred arches of two hollow-chamfered orders with hollows between, supported on octagonal columns with moulded capitals and bases; all are of 15th-century date, though much recut, scraped and otherwise defaced. Above the arcade are four square openings, probably the original clearstory windows. At present, however, owing to the raising of the aisle roof, they are internal, and probably tracery has been removed from them.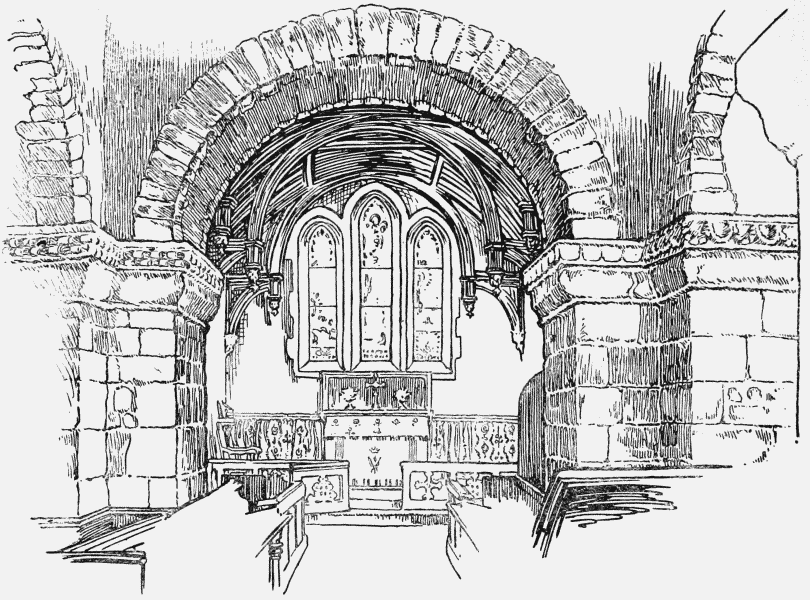 The south aisle, which includes the south transept, has an east window of three traceried lights and three two-light south windows, all of the 15th century, and very like those of the nave. The transept portion (14 ft. 6 in. wide) is 1 ft. 6 in. wider than the later portion. In the aisle is a piscina of the 15th century, with a plain pointed head.
The south doorway is original, of the same date as the windows, and the south porch, also of the 15th century, has an entrance archway of two moulded orders with shafted jambs.
The nave roof is of the 15th century, and rests on original grotesque corbels.
The font is of the 15th century also, and is octagonal. The sides of the bowl, which is moulded, have quatrefoiled panels, and the stem is also moulded and panelled.
On the chancel wall is a small mural monument to John Fairclough, 1630, with shields.
In the nave is a small carved chest of 17th-century date.
There are five bells: the treble by John Waylett, 1716; the second and third by Miles Graye, 1634; the fourth by Warner & Sons, 1867; and the tenor by R. Chandler, 1682.
The plate consists of a cup of 1638, a large paten of 1661, a small paten, undated (no hall-mark), a modern cup and a modern plated flagon.
The registers, beginning in 1539, are included in four books: (i) baptisms 1539 to 1759, burials 1539 to 1760, marriages 1539 to 1753; (ii) baptisms 1761 to 1794, burials 1761 to 1794; (iii) baptisms 1795 to 1812, burials 1795 to 1812; (iv) marriages 1754 to 1812.
ADVOWSON
The church of the Holy Trinity at Weston was given to the Knights Templars by Gilbert de Clare Earl of Pembroke at some date previous to 1148 and was confirmed to them by William Marshal Earl of Pembroke, one of his successors. (fn. 165) The living was appropriated and a vicar appointed, the vicarage to consist of small tithes and offerings from the soil of Weston, with a suitable manse, and the vicar to pay synodals. (fn. 166) The rectory and advowson follow the descent of the manor of Lannock (fn. 167) (q.v.), except that the rectory and advowson were acquired from James Spurling before 1616 by Richard Hale, (fn. 168) father of the William Hale who purchased Lannock from the former in 1621. It was bought from the executors of Charles Cholmeley Hale in 1885 by Thomas Pryor of Baldock, who in 1889 sold it to Mr. Marlborough Robert Pryor, the present patron. (fn. 169)
In 1481 the inhabitants of Weston complained that their vicar John Hawthorn was 'a common player, and daily played le Penyprykke (fn. 170) and Bowles'; he was duly warned to amend his ways under penalty of a fine of 12d. (fn. 171)
Certificates were granted for meeting-places of Protestant Dissenters in Weston from 1696. In 1723 the congregation were described as Quakers. A chapel was registered in 1802. (fn. 172) At the present time there are a Wesleyan chapel and a Catholic Apostolic church in the parish.
CHARITIES
In 1841 Henricus Octavus Roe erected an almshouse known as the Church Almshouses for widows or married couples and endowed the same with £519 15s. 7d. consols, producing £12 19s. 8d. a year.
The same donor likewise gave £463 15s. consols, the annual dividends, amounting to £11 11s. 8d., to be applied in the distribution of sixteen loaves every Sunday after divine service to sixteen poor married men most constant in attendance at church.
The same donor also endowed the National school with £200 consols, producing £5 a year.
In 1839 Robert Pryor by his will, proved in the P.C.C. 16 April, left a legacy for the poor, now represented by £106 15s. 8d. consols, producing £2 13s. 4d. yearly.
The several sums of stock are held by the official trustees, the dividends of which are applied in accordance with the respective trusts.