Pages 346-354
A History of the County of Huntingdon: Volume 2. Originally published by Victoria County History, London, 1932.
This free content was digitised by double rekeying. All rights reserved.
SOUTHOE
Sutham (xi cent.); Sutho, Suho (xii cent. and later); Southogh (xv cent.).
This parish is bounded on the east by the Ouse, dividing it from Great Paxton, which is reached by a ferry. The ground near the river is liable to floods, and nowhere in the parish rises to more than about 150 ft. above ordnance datum. The area is 1,487 acres of land and 12 acres of land covered by water. The soil is gravelly, and the subsoil clay. The chief crops grown are wheat, barley, and oats.
The village lies along a by-road about a quarter of a mile west of the main road from Bedford to Huntingdon on ground rising westward from the River Ouse. The church stands near the crossing of two roads, and to the west of it is the rectory, with the Rectory Farm. To the east of the rectory is a homestead moat which probably marks the site of the house of the Lovetots which they made their chief home, where John de Lovetot was born in 1298. The house was said to be in ruin in 1350 and probably was not rebuilt, as the property shortly afterwards went to the Earls of Gloucester, who had many houses elsewhere. On the east side of the village street, south-east of the church, is a 16th-century timber-framed house with tiled roof which, although now three cottages, was once of more importance. It consists of a central block and two wings, the southern of which was added a century later than the main building. The upper story projects and is supported on a carved beam. There are other timber-framed houses and cottages in the village street, at the south end of which is Manor Farm, where there is another homestead moat, within which probably stood the house of Ferrers or Winchester Manor (q.v.). East of the church is the pound and to the south of it the school and the smithy, the Old Horseshoe Inn, commemorative of the Ferrers arms, lying west of it. There is another homestead moat at Town Orchard, south-west of the church, which indicates the position of another medieval house. The hamlet of Boughton lies partly in this parish and partly in Diddington, which adjoins it on the north-east. The Manor Farm at Boughton, about a mile east of the village, now two tenements, was originally built in the 17th century, possibly in 1650, when the manor was leased for 99 years to Peter and Giles Vandeputh. (fn. 1) The house has been much altered and received additions in the 18th century and later, when much of it was refaced with brick and the roofs covered with slates. There is a dovecot in the grounds. About a quarter of a mile to the south of it, and west of the Ouse, is Boughton Lodge, another 17th-century house now almost a ruin.
At the south-east angle of the parish, bounded by the Ouse and by a tributary stream, is Wrayhouse, Wrayhouse Farm being across the border in Little Paxton.
MANORS
Four and a half hides in SOUTHOE, held before the Conquest by Dunninc, were entered in Domesday Survey (1086) among the lands of Eustace the Sheriff, (fn. 2) and formed then the most important of the few manors Eustace held in demesne, being possibly then as later, head of the fee whose subsequent development into that of Southoe Lovetot has been discussed in the first volume. There was one plough on the demesne on 1½ hides of this land and a fishery rendering 1,000 eels. The value in 1066 of 100s. had fallen to 70s. in 1086.
The Southoe fee seems to have descended with the Peterborough holdings of the Lovetots, (fn. 3) a family that took its name from Louvetot in Normandy. If its early descent followed the Peterborough fees, Eustace's holding in Southoe had passed before 1125 to Roger de Lovetot, who was succeeded by his nephew Richard, son of his brother Nigel. (fn. 4) Dr. Farrer, however, suggests that Southoe was brought to the Lovetots by Richard's wife, who, he thinks, may have been one of Eustace's heirs. (fn. 5) William son of Richard Lovetot founded Worksop Priory (co. Notts.) about 1103. He had two sons Richard and Nigel, the elder of whom, Richard, took the Hallamshire (co. York) fees and the younger, Nigel, the Peterborough fees and the Barony of Southoe, (fn. 6) which extended with Southoe, Perry, Grafham, Winwick, Sawtry, Washingley, Thurning, Orton Longville, Offord, Papworth, Gidding, Chesterton and Stilton. (fn. 7) Richard (d. 1171) had a son William whose daughter Maud married Gerard de Furnival (d. 1218). Nigel had five sons, Richard, Roger, Nigel, Robert and William. (fn. 8) His knights under Huntingdonshire paid their donum in 1158–9, and reference is made to his knights' fees in the same county in 1160–1 (fn. 10) and 1166. (fn. 11) He died about 1179, when Richard his son paid relief for his father's lands. (fn. 12) Richard paid scutage in respect of his lands in Southoe in 1186 and died without issue probably in 1191, when his brother Roger paid £100 for his relief. (fn. 13) William, the eldest son of Roger, died childless and was succeeded by his brother and heir Nigel, a clerk in holy orders. (fn. 14) On Nigel's death in 1219 (fn. 15) he was succeeded by his three sisters and coheirs Amice, Rose or Royce, and Alice, his estate being thus divided into thirds. (fn. 16)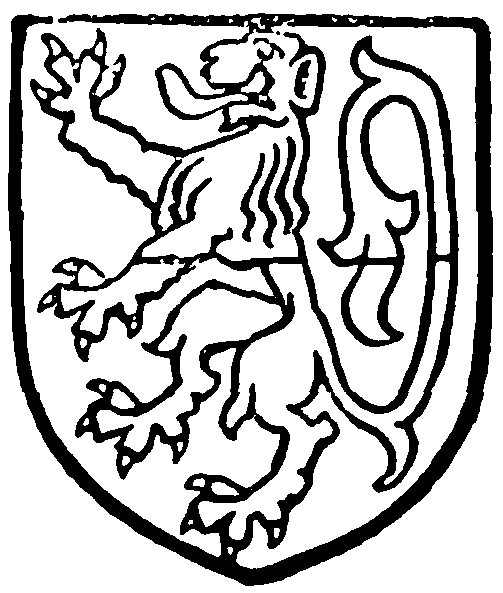 Amice, the eldest sister, married Ralph de Amundeville or Mundeville and had two sons Elias or Ellis and Nigel. (fn. 17) Elias was engaged in a dispute with the abbot of Ramsey as to common of pasture in Southoe in 1226 and died in 1231. (fn. 18) He was succeeded by his brother Nigel de Amundeville who, with his cousins Richard de Lovetot, son of Rose, and William Patrick, son of Alice, granted lands in Worksop and Southoe to Maud wife of Gerard de Furnival (see above). (fn. 19) In 1259 Nigel de Amundeville and his wife Joan conveyed their third of the manor of Southoe to Richard de Clare, Earl of Gloucester and Hertford, (fn. 20) who died in 1262 seised of a third of a fee in Southoe held for life by John de Amundeville and another third similarly held by John de Littlebury and Margery his wife, daughter of Alice. (fn. 21) These two-thirds passed to the successive Earls of Gloucester and to Hugh de Audley, husband of Margaret de Clare, sister of Gilbert the tenth earl. Hugh de Audley died in 1347, when the title became extinct.
Rose or Royce, the second sister of Nigel de Lovetot, married Hubert de Bromford, (fn. 22) and had a son Richard, who took his mother's name (fn. 23) and was a party to the conveyance to Maud de Furnival in 1234. (fn. 24) Roger son of Richard died in 1274. (fn. 25) He was succeeded by Thomas de Lovetot his son, (fn. 26) who in 1276 received grants of land in Southoe from John son of Richard de Lovetot and John son of Roger de Lovetot. (fn. 27) Thomas in 1279 was entered both in the list of the free tenants in Southoe of the Earls of Gloucester and as holding in fee farm of Nicholas Peysun, with a free fishery in the Ouse from Paxton Mills to Madedike. (fn. 28) He was living in 1287, (fn. 29) but before 1294 he had apparently conveyed part of his property in Southoe to his son John, who died in that year, leaving a son and heir John. (fn. 30) This latter John sold his share in Southoe, or a portion of it, to William de Cleye, citizen of London, who enfeoffed either William le Parker or Hamo and John his sons. Hamo le Parker was a bastard and died without heir of his body in 1302 and John was the heir of William le Parker. (fn. 31) Thomas de Lovetot, probably brother of either John de Lovetot the elder or John the younger, was returned in 1301 with the Earl of Gloucester and Hamo le Parker as owner of woods in Southoe afforested in the reign of Henry II (fn. 32) and in 1303 as holding, with the Earl of Gloucester, Southoe Lovetot cum Perry by the service of one knight's fee. (fn. 33) In 1311 he settled lands in Southoe, held in chief, on his wife Beatrice, (fn. 34) but died before 1319, when his son and heir John, born and baptised at Southoe, proved his age. (fn. 35) The vill was returned as held jointly by the heirs of the Earl of Gloucester and of Thomas de Lovetot in 1316. (fn. 36) John de Lovetot died in 1349 seised of lands and rents in Southoe and Overton Watervile held of the king in chief by the service of a third of a knight's fee. (fn. 37) The messuage was ruinous and John had possibly met with a violent death, as in 1361 John, son of John Waldeshef of Diddington, for good service in the war in France in the company of Robert de Herle, received pardon for the death of John de Lovetot of Southoe killed some time before. (fn. 38) John de Lovetot's son and heir Edward received licence in 1359 to settle a messuage, carucate of land, and £10 rent in Southoe, Boughton, and Overton Watervile, held of the king in chief, on his wife Joan, (fn. 39) to whom they were delivered after his death in 1369. (fn. 40) He was survived by an eight-year-old son and heir John, (fn. 41) but on the death of Joan in 1405 Margaret the wife of Sir John Cheyne was said to be Edward's daughter and heir. (fn. 42) It was evidently this property with which William Herle and his wife Margaret (who, from Boughton (q.v.) inquisitions, appears to have been the daughter of Edward de Lovetot, and widow of Sir John Cheyne) in 1418–19 were dealing as a manor of Southoe. (fn. 43) This third part of Southoe had been acquired by the owners of the Gloucester two-thirds before 1428, when the Earl of Stafford was returned as holding the fee in Southoe Lovetot cum Perry, which the Earl of Gloucester and Thomas de Lovetot had previously held, (fn. 44) and the Herles may have been then their tenants.
The third of the Lovetot fee which went on the death of Nigel Lovetot to his sister Alice and William Patrick, her husband, passed on her death to her son William. (fn. 45) This William the younger was party to the conveyance to Maud Furnival in 1234 and afterwards gave his interest to his sister Margery, the wife first of William or Warren de Vernon (fn. 46) and, secondly, of John de Littlebury. (fn. 47) Her daughter Royce [Vernon?] married John de Littlebury. In 1259 John de Littlebury and Margery his wife conveyed their third of Southoe to Richard de Clare, Earl of Gloucester (fn. 48) from which date it passed with Amice's third share.
From the Earls of Gloucester, Southoe descended to their heirs the Earls of Stafford and Dukes of Buckingham. (fn. 49) John Earl of Wiltshire (son of Humphrey Duke of Buckingham) at his death in 1470 was holding it of his brother Henry Duke of Buckingham, with his wife Constance, who survived him and held the manor at his death. (fn. 50) By the attainder and execution of Edward Duke of Buckingham in 1521 it was forfeited to the crown (fn. 51) and was in 1522 granted in tail male to Henry Norres, esquire of the body, (fn. 52) himself later to be attainted. In 1536 Edward Ashfield, receiver of the lands of Henry Norres, accounted for £36 10s. rents of the manors of Southoe and of Tylbroke (co. Bedford). (fn. 53) The site of the manor, the demesnes, etc., were in 1595 granted by Queen Elizabeth as the manor of Southoe Lovetot to Robert Smithson for 21 years, (fn. 54) and a grant was made by her in 1600 to William Hawkins and George Tomson, (fn. 55) from whom it passed to Sir Richard Dyer, owner of the Ferrers manor in Southoe, who was in possession of manors of Hail Weston, Paxton and Southoe in that year. (fn. 56) In 1603 Sir Richard Dyer made a settlement on himself of manors including the manors of Southoe Lovetot and Hailweston, and a manor of Southoe which was evidently Southoe Ferrers, and died in Fetter Lane, London, in 1605. (fn. 57) His son and heir, Sir William Dyer, married Catherine daughter and co-heir of John Doyley of Merton, and was dealing with the manor in 1609. (fn. 58) He was succeeded by his son Sir Lodovick Dyer. (fn. 59) The manors of Southoe Lovetot, Southoe Ferrers, and Little Paxton were conveyed to Henry Pickering of Moulsey (co. Surrey), in 1647 (fn. 60) by Sir Lodovick Dyer, bart, his mother Katherine Dyer, widow, his brother Richard and Robert Bernard. These manors continued to be held by the Pickerings, and were dealt with in 1697 by Sir Henry Pickering, bart, and his wife Grace. (fn. 61) In 1703 Sir Henry, as Sir Henry Pickering of Whaddon, bart, sold them to John Bacon of London, merchant. (fn. 62) Two years later they were dealt with by Thomas Bacon and his wife Elizabeth, (fn. 63) in whose possession they still were in 1719. (fn. 64) From the Bacons the Southoe manors had passed by 1739 into the hands of John Standley and his wife, (fn. 65) who, with Peter Standley, were dealing with them in that year. John Standley died in 1761. Henry Pointer Standley is mentioned in 1784 and in 1797 he was returned as lord of the manor of 'Southoe with Lovetots' in the parish of Southoe, evidently of both Southoe manors. He died in 1812 (fn. 66) and was succeeded by another Henry Pointer Standley who died in 1844. His executors sold, probably in 1845, to Samuel Jones (Loyd), Baron Overstone, at whose death in 1883 it passed to his only daughter Harriet Sarah, wife of Sir Robert James Loyd-Lindsay, created in 1885 Baron Wantage of Lockinge, (fn. 67) in whose hands the manor remained until their deaths without issue, the manorial rights being shared apparently by them with Arthur John Thornhill, of Diddington, who was succeeded by his nephew, Mr. Noel Thornhill, and the rector, with whom they are now owned by Mr. Claude Davison.
The manor of SOUTHOE FERRERS or SOUTHOE WINCHESTER can be identified with 2 hides in Southoe held in 1066 by Saxi and had passed to Robert son of Fafiton in 1086. The land had fallen in value from 40s. in 1066 to 20s. in 1086. Robert son of Fafiton had a son Eustace and a grandson Aubyn. (fn. 68) Before 1210–12, Roger de Mortimer son of Hugh de Mortimer was holding three knights' fees in Southoe and Trumpington (co. Camb.). (fn. 69) He died in 1214 and was succeeded by his son Hugh. The overlordship apparently continued in the Mortimers, Lords Mortimer of Wigmore and Earls of March, (fn. 70) until Edward, Earl of March ascended the throne as Edward IV in 1461, when the manor was held in chief of the crown.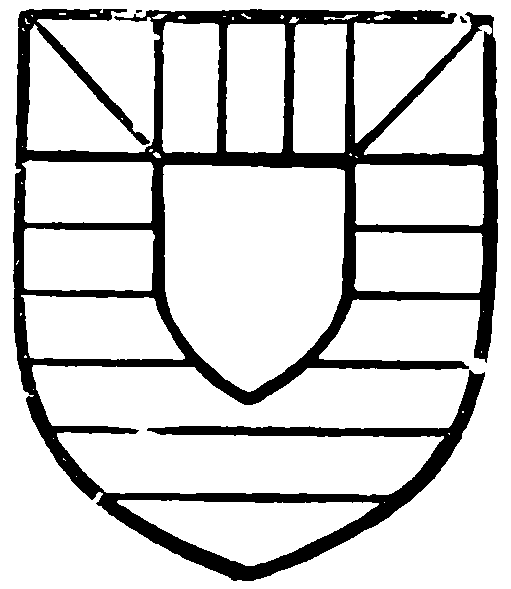 Early in the 13th century the Quincys were tenants in fee of the manor. In 1231 Roger de Quincy, Earl of Winchester, had licence to assart his wood of Stert or Stirtlow, (fn. 71) and in 1235–6 received a gift of some of the king's deer from Weybridge Forest for stocking his park at Southoe. (fn. 72) He died in 1264 seised of a knight's fee in Southoe Weston, held of the fee of Wigmore of the small fee of Mortain, and 2 carucates of land in Stert or Stirtlow in the same manor, held of the honour of Huntingdon. (fn. 73) His third wife Eleanor, widow of William de Vaux and daughter of William Ferrers, 5th Earl of Derby, married Roger de Leybourne, (fn. 74) and in 1271 claimed dower in the manor of Boughton and in all Margery Vernon's lands in Southoe. (fn. 75) These latter lands had been acquired by Roger de Leybourne and Eleanor from Margery de Vernon, and sold before Roger's death to Nicholas Pessun or Peysonn and Henry de Bozstalle, clerk. Nicholas Pessun's share of the property was a messuage, the demesne and other lands which were held in 1279 at fee farm for 10 marks a year by Thomas de Lovetot (fn. 76) with his share of the Lovetot manor (q.v.)
In 1274 a partition was made of Roger de Quincy's lands among his daughters and coheirs, namely, Margaret de Ferrers Countess of Derby, Ellen, who had married Alan la Zouche, and Elizabeth wife of Alexander Comyn Earl of Buchan. On a division of the dower lands in Southoe in 1275 (fn. 77) a third part on the south with a third of the chief messuage fell to Margaret de Ferrers Countess of Derby; a third on the north and a third of the chief messuage to Alexander Comyn Earl of Buchan and his wife Elizabeth; and a third in the middle with a third of the chief messuage to Ellen la Zouche. (fn. 78) It was agreed that if the Earl of Buchan and his wife Elizabeth preferred it, they should have the chief messuage of Southoe, with the buildings, gardens, vineyards, fishponds, etc., contained within the inclosure, exchanging with the other coparceners properties elsewhere. The Earl Alexander and his wife were required to come personally to England to do homage before receiving seisin, which, however, was directed to be delivered to them on 22 May, 1275. (fn. 79) From later evidence, however, it appears that the Ferrers acquired the third share of the Earl of Buchan and Elizabeth, thus making their share two-thirds and the Zouche share one-third. (fn. 80) In 1279, Margaret, Countess of Ferrers and Ellen la Zouche only are returned as holding Southoe Weston Winchester. (fn. 81)
The Zouche third share was apparently conveyed by Ellen in 1284 to her younger son Oliver (fn. 82) who held with John de Ferrers a knight's fee in Southoe Winchester in 1303 (fn. 83) and onethird of a fee as against twothirds held by the Ferrers in 1304. (fn. 84) On the death of Ellen about 1296 (fn. 85) her grandson Alan, son of her son Roger, was returned as her heir. Alan died in 1314, when Oliver held of him a messuage and 2 carucates of land in Southoe Winchester by the service of half a knight's fee. Alan left three daughters and coheirs, Ellen the wife of Nicholas de St. Maur, Maud the wife of Sir Robert de Holand and Elizabeth a nun at Brewood. (fn. 86) A knight's fee in Southoe Winchester of the yearly value of 20 marks held by Oliver la Zouche was included among those assigned in purparty in 1314 to the younger daughter Maud and her husband Robert de Holand, with the assent of Ellen, wife of Nicholas de St. Maur, eldest daughter and co-heir of Alan la Zouche described as tenant in chief in 1314, (fn. 87) and in 1316 the heir of John de Ferrers, in the custody of the king, and Oliver la Zouche were returned as holding the vill of Southoe Winchester. (fn. 88) It would seem that after this time the Zouche third share either got split up and so lost its entity or was acquired by the Ferrers and merged in their two-thirds share. In 1279, the Countess Margaret had in demesne 260 acres of land, with 60 acres of wood in Southoe Park and 80 acres in Rushoe Park. (fn. 89) She died before 1281, and in that year the custody of the manor was granted to John de Aese or Aysse, Vicomte of Tartase, and by him to Baldwin Wake and his wife Hawise to hold during the minority of Margaret's (fn. 90) grandson and heir, John de Ferrers, whose father, Robert de Ferrers, Earl of Derby (d. 1279) had forfeited his earldom and lands in 1266. (fn. 91) John de Ferrers never recovered the earldom, but his share of the manor of Southoe Winchester was restored to him, and he was the ancestor of the Lords Ferrers of Chartley. John de Ferrers died in 1312, and was succeeded by his son John, a minor, (fn. 92) the custody of whose lands was granted to Hugh le Despenser the elder. (fn. 93) During the custody of Hugh le Despenser, forcible entry was made on the manor of Southoe Ferrers by various persons, including the Earl of Hereford, Sir Roger de Mortimer, the nephew, Sir Roger de Mortimer, the uncle, and Sir Maurice Berkeley. (fn. 94) Although still a minor in 1321, John de Ferrers had licence to enter upon the manors of Southoe and Keyston. (fn. 95) He died childless, apparently unmarried, in 1324, his brother Robert being his heir. Robert married as his second wife Joan de la Mote, (fn. 96) on whom he settled the manor of Southoe as dower 'at the door of the church.' (fn. 97) Joan died in 1375, when the manor went to her grandson Robert son of John de Ferrers (fn. 98) and Elizabeth, daughter of Ralph Earl of Stafford, which John was born and baptised at Southoe. (fn. 99) Robert married Margaret daughter of Sir Edward le Despenser, and died in 1413, leaving a son and heir Edmund, who married Eleanor de la Roche and died seised of the manor of Southoe Ferrers in 1435. (fn. 100) A knight's fee in Southoe Winchester formerly held by John de Ferrers and Oliver la Zouche was returned in 1428 as held by Joan Cheyne (Chyne) (fn. 101), who appears to have been the daughter of Sir John Cheyne and Margaret daughter of Edward Lovetot who held the manor of Boughton (q.v.). Edmund's son William married Elizabeth, daughter of Hamon Belknap, who was dowered with Southoe, and at his death in 1450 (fn. 102) left an only daughter Anne, who married Walter Devereux, Lord Ferrers, on whom the manor of Southoe had been settled in 1446. (fn. 103) Elizabeth, widow of William Ferrers, was assigned South Park and Stirtgart in Southoe as dower in 1451, (fn. 104) and in 1454 granted for the term of her life 50 acres of wood to the Archbishop of Canterbury. (fn. 105)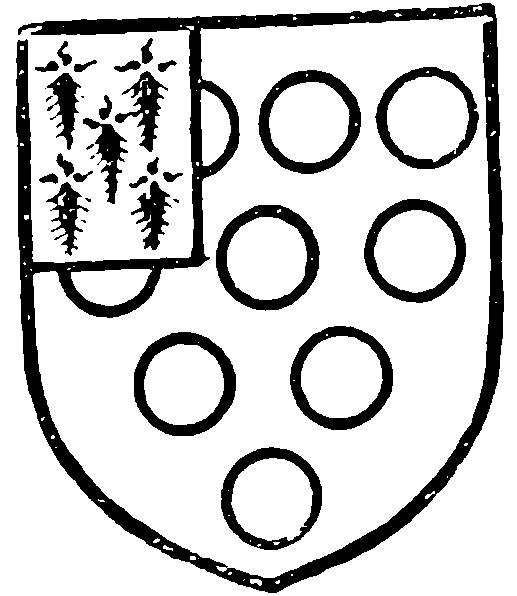 Walter Devereux, who, after this marriage with the Ferrers heiress, became Devereux de Ferrers or Lord de Ferrers, (fn. 106) was slain at Bosworth Field in 1485 with Richard III, when he was succeeded by his son John (d. 1501), whose son and heir Walter, as Walter Devereux Lord Ferrers, was dealing in 1512–13 with Weston, Southoe and other manors. (fn. 107) He was created Viscount Hereford in 1550 and was succeeded at his death in 1558 by his grandson and heir Walter Viscount Hereford, son of his son Richard Devereux, kt. (fn. 108) In 1571, Walter Viscount Hereford conveyed to Sir James Dyer, kt., Chief Justice of the Queen's Bench, the reversion of the manor, which at that date the second wife of his grandfather, Margaret Viscountess Hereford, was holding for life. (fn. 109) She was the daughter of Robert Garnes of Kenton, co. Suffolk, and after the death of her first husband married William Lord Willoughby of Parham, whom she survived. (fn. 110) Her son and executor, Edward Devereux, was in 1600–1 defendant in an action brought by Sir George Hastings, kt., Earl of Huntingdon (whose daughter Dorothy was the wife of Richard Devereux, son of the first viscount) and by Sir Richard Dyer and others. Sir Richard Dyer, the grand-nephew and heir of Sir James Dyer, claimed to be seised of the manors of Hayleweston, Southoe, and Paxton by good and lawful conveyance from Lady Margaret Willoughby, previously Viscountess Hereford. Sir Edward Devereux, who, it was alleged, had been demanding rents from tenants in these and other manors, pleaded in his defence the forfeiture of recognizances entered into in connection with settlements of the manor at the marriages of the Lady Margaret and of Dorothy wife of Richard Devereux. (fn. 111) Sir Richard Dyer died seised of the manors of Southoe Ferrers and Southoe Lovetot (q.v.) in 1605, (fn. 112) from which date both manors descended together.
A hide of land in BOUGHTON (Bucheton xi cent.; Boudon, Bowdon xiv cent.), the hamlet partly in Diddington and partly in Southoe, was returned in the Domesday Survey among the lands of Eustace the Sheriff in Toseland hundred as having been held by Godric the priest, (fn. 113) who was tenant there of Earl Waltheof before the Conquest. (fn. 114) Evidently the disintegration of Eustace's property was followed by the recovery of this hide by Waltheof's heirs, of whom it continued to be held as of the honour of Huntingdon. In 1199, Ivo Quarrel of Boughton was sued by Ralph Sanzaver for a hide of land in Croxton (co. Camb.), when he pleaded that his ancestors had held that hide since the Conquest. (fn. 115) Probably the same Ivo is mentioned as a knight in Huntingdonshire in 1206. (fn. 116) A William Quarrel was dealing with land in Boughton in 1224–5, (fn. 117) and in 1242–3 Ivo Quarrel held half a knight's fee there of Isabella de Brus as of the honour of Huntingdon. (fn. 118) Ivo was owing money to Isaac the Jew of Cambridge in 1245, and he and his wife Joan gave half a mark for an assize in Bedfordshire in 1262. (fn. 119) The Quarrel half-fee in Boughton seems to have passed to the Stokes family. In 1279 John de Stokes held of Robert de Brus half a fee in Boughton in which Isabel his mother had her dower. (fn. 120) John de Stokes was holding in Southoe in 1302, (fn. 121) but before 1315 Boughton had become divided between two sisters and coheirs, possibly his daughters, Margery de Stokes and Eleanor de Stokes. Margery predeceased her husband John Fin, who died in 1349, the year of the plague; their son John was then dead, and Eleanor died in the same year, leaving a son Thomas de Walton or Wauton, who was heir of both sisters. (fn. 122) Thomas de Walton had a son Thomas who in 1390, as Thomas Wauton of Basmey (co. Beds.), (fn. 123) released his right in the manor formerly belonging to John de Stokes to John Swynstede, William Boys and Robert Kyrkely, clerks, Richard Parker of Southoe, John Parker and Richard Dalton and the heirs and assigns of John Swynstede, William Boys and Robert Kyrkely. (fn. 124) The manor and lands were then held for life by Richard Parker, John Parker and Richard Dalton with reversion to John Swynstede, William and Robert, evidently feofees. The conveyance was to bar the heirs of Thomas de Walton, who were not to be sued for the value of the premises. (fn. 125)
The manor at this date had apparently again fallen to coheirs; the Parkers had held lands in Boughton and Southoe of John de Stokes. William le Parker owned lands here with Felicia his wife, which he settled on Hamo le Parker, his bastard son, with remainder to John his son and heir. (fn. 126) Hamo died childless in 1302 and John succeeded. In 1363, John Billing and Mary his wife and Hugh Archer and Joan his wife conveyed two parts of the manor to Walter Walshe. (fn. 127) Mary or Margery wife of John Billing, Joan wife of Hugh Archer or Arthour, and Elizabeth, wife of John FitzHugh were daughters and coheirs of Nicholas son of William Gamage (d. 1349), who held lands in Gloucestershire, of which Elizabeth gave her share to Thomas de Wauton. (fn. 128) In 1379–80, Hugh Brian and Christine his wife conveyed to Richard Parker, parson of the church of Great Stoughton, and other feofees, a quarter of the manor. (fn. 129) All these shares fell to a certain Joan, who married firstly Edward Lovetot, who died in 1369 leaving a son John, (fn. 130) who apparently predeceased his mother, and secondly, Simon de Burgh. Joan died in 1404 seised of the whole manor, leaving a daughter and heir Margaret who was then married to Sir John Cheyne. (fn. 131) Their daughter Joan Cheyne was returned as holding in 1428 a knight's fee in Toseland, Little Paxton and Boughton, which Robert de Brus formerly held, (fn. 132) but by 1439 the manor of Boughton had passed to Hugh Boville (Boyvyle or Bonville) who in that year granted it to Thomas Rous for life with successive remainders to Thomas, son and heir of Anne, lately the wife of Thomas Rous senior, to Richard Rous, brother of Thomas junior, and to William, son of Richard Rous, to William Cheyne, to John Boville and Elizabeth his wife and the heirs of Elizabeth and, failing the heirs of all these persons, to the right heirs of Margaret who was the wife of Sir John Cheyne. (fn. 133) Thomas Rous died in 1453. (fn. 134) Thomas Rous, probably his nephew, made a grant of the manor to feoffees in trust for Margaret and Richard Barneby in survivorship, with remainder to his own brother and heir William. (fn. 135) After the death of Thomas the manor of Boughton was the subject of Chancery proceedings instituted by Richard Barneby and his wife Margaret and by William, brother and heir of Thomas Rous of Lenche Randulph, against these feoffees. (fn. 136) Margaret, as widow of William Nutteberne, died in 1512, when Thomas son of William Rous was returned as heir to the manor of Boughton. (fn. 137) The widow of William Rous, Rosamund, had married William Grace, (fn. 138) and in 1515 Thomas Rous obtained livery of the manor of Boughton, as his inheritance, after the death of Margaret Nutteberne or Barneby, and licence to enter on the manor of Southoe, also of his inheritance when the death of Rosamund Grace should occur. (fn. 139) In 1527 Thomas Rous settled the manor of Boughton on his wife Dorothy, and died in 1543, being then described as of Overston (co. Northampton) and leaving a son and heir John. (fn. 140) John Rous in 1572 made a conveyance of the manors of Boughton and Southoe to his son and heir-apparent Edward (fn. 141) and in 1598 they were conveyed by three generations of Rous, John and his wife Eleanor, Edward Rous the son and heir-apparent of John, and John Rous son and heir-apparent of Edward, to William Chaderton, Bishop of Lincoln. (fn. 142) The bishop immediately settled these manors, rents, etc., held of the king in chief, on himself and his wife Katherine during her widowhood, with remainder to his daughter Joan Brooke, (fn. 143) wife of Sir Richard Brooke, and her heirs male. Joan Brooke died before the bishop (d. 1608) and her daughter Elizabeth, wife of William Sandes, succeeded to her grandfather's estate. (fn. 144) She is said to have married Tyrrell Jocelyn of Holywell, (fn. 145) whose daughter Theodora was in 1644 holding both manors, (fn. 146) of which she made a conveyance in 1646 with her father and others. (fn. 147) She married Samuel Fautrey or Fortrey of Hoggington (co. Camb.) (fn. 148) and they together granted a lease of both manors in 1649–50 for 99 years to Peter and Giles Vandeputt, (fn. 149) and were again dealing with them, with free fishery and foldage, etc. in 1668. (fn. 150) Theodora Fortrey, then a widow, with Talbot Samuel Fortrey, suffered a recovery in 1682 of both manors, free fishery, etc. (fn. 151) By 1718 the manors of Boughton and Southoe were in the possession of Richard Banner. (fn. 152) They were dealt with by Richard Banner and his wife in 1740, (fn. 153) and in 1751 Richard Banner conveyed them to William Finch. (fn. 154) In 1779 William Finch Finch held the manors of Boughton and Southoe with a free fishery, 10 dove houses, courts leet, courts baron, etc. (fn. 155) He was returned in the Inclosure Act of 1797 as lord of the manor of Boughton in Southoe, (fn. 156) which possibly represented both manors, now apparently held with the manor of Southoe by joint owners of Southoe manorial rights.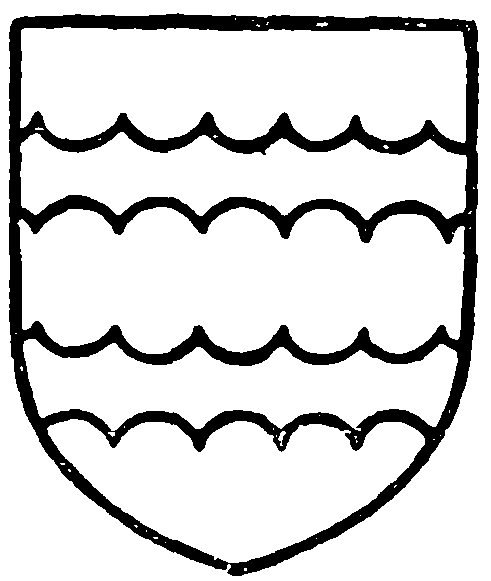 Edmund Hatley and his wife Joan were dealing in 1550 and 1555 with land in Southoe, Diddington and Boughton. (fn. 157) A messuage and 40 acres of land in Southoe, with lands in Fen Stanton, were mortgaged about 1618 to Edmund Pye and Thomas Allen, of London, by Edmund Hatley; they were subsequently conveyed to William Hickes, 'who died suddenly in the great sickness,' and were the subject of Chancery proceedings instituted against Edmund Pye in 1625 by Randolph Hickes, son and heir of William Hickes, of Ludgate Hill, in London. (fn. 158) Before 1629 Randolph Hickes, gent, had died seised of three-quarters of a chief messuage in Southoe Lovetot, late in the tenure of John Hatley. (fn. 159)
Thomas Hatley was also dealing with land in Southoe in 1550. (fn. 160) In 1576 the lease of Baxters Ferries in Southoe, bequeathed by Philip Hatley, of Little Paxton, to his sister Agnes wife of Thomas Lawe, of Southoe, was the subject of a suit tried by the Bishop of Lincoln at Buckden. (fn. 161)
CHURCH
The Church of ST. LEONARD consists of a chancel (32 ft. by 14¼ ft), nave (37¼ ft. by 21¼ ft.), north aisle (23½ ft. by 10¾ ft.), south aisle (39 ft. by 7¼ ft.), tower (11 ft. by 11 ft.) at north-west corner, and south porch. The walls are of pebble rubble, except the tower and clearstory, which are of red brick, and all have stone dressings; the north aisle is of ashlar. The roofs are of slate and lead.
The church is not mentioned in the Domesday Survey (1086), but about 1160 a stone church was built here, of which the greater part of the chancel with the chancel arch remains, and the south doorway has been reset in the wall of the south aisle. In the 13th century the chancel was lengthened, the nave rebuilt with a south arcade and south aisle; and about 1500 the north arcade and aisle were added, the south aisle largely rebuilt, and the clearstory and porch added. Finally, towards the end of the 16th century the tower was built on the site of the western bay of the north aisle. (fn. 162) The church was restored in 1859, when the south-west corner of the chancel, the clearstory, the east respond of the south arcade, the east window of the south aisle, the west window of the nave, and the porch were rebuilt, and the whole of the roofs, which were mean and modern, (fn. 163) were renewed.
The chancel, partly 12th and partly 13th century, has an early 16th-century five-light window with transom in the east wall; the north wall has a two-light window of c. 1300, and a 13th-century lancet. The south wall has a two-light of c. 1300 with the sill carried down to form two graduated seats, a 13th-century doorway, and a plain piscina in a modern recess; the western end was rebuilt in 1859, before which it had a three-light 15th-century window; high up, on the outside, is a rectangular panel, perhaps for a sundial, and built in, just west of the doorway, is the drain of a pillar piscina. Both north and south walls have a flat 13th-century buttress marking the junction of the earlier and later work. The chancel arch, (fn. 164) c. 1160, is two centred of two chamfered orders resting on responds having attached jamb shafts with cushion caps, some of which exhibit a crude volute. In the north-west corner is an early 16th-century squint.
The 13th-century nave has in the east wall, just north of the chancel arch, a 14th-century wall recess with two-centred arch. The early 16th-century north arcade is of three bays with two-centred arches of two chamfered orders resting on octagonal columns and semi-octagonal responds with moulded capital and bases. The 13th-century south arcade, also of three bays, has two-centred arches of two chamfered orders resting on circular columns and semicircular responds with moulded capitals and bases. The west wall has an early 16th-century doorway with a four-centred arch under a square head, having the letters 'I.B.' in the spandrels; above it is a modern three-light window with transom. The clearstory, rebuilt 1859, has on the north two early 16th-century square-headed two-light windows, and on the south one three-light and two two-light windows, nearly all modern. The parapet is embattled, and the east gable has a cot for a sanctus bell.
The north aisle, (fn. 165) c. 1500, has a four-light window in the east wall; and in the north wall a three-light and a two-light window (the latter curiously widened at the top), a doorway under a square head and with recess for a stoup on the east, and sepulchral recess having an ogee head with panelled reveals and soffit. In the south wall, east of the arcade, is a square-headed piscina with a modern sill. The walls are faced with ashlar and finished with an embattled parapet with a crocketed pinnacle at the angle, and the string-course is carved with the letters T., R., O., S.F.I., R., E.
The south aisle, largely rebuilt c. 1500, has a three-light window in the east wall. In the south wall two two-lights, and a piscina; also a reset doorway of c. 1160 having a tympanum carved with a chequered pattern under an arch of two orders—one a bandedroll and the other enriched with the star ornament—and a label with billet ornament; the jambs have enriched shafts with crudely designed caps, and there is a large impost moulding with lozenge ornament. In the west wall is a two-light window, below which is a reset 12th-century string-course.
The late 16th-century tower (fn. 166) stands partly upon the north arcade; its eastern wall has a small doorway, apparently modern; and in the west wall is a reset two-light window of c. 1300. The stage above has a small light in the east and west walls, and the belfry windows are of two lights. The tower is finished with an embattled parapet with crocketed pinnacles at the angles.
The south porch, rebuilt 1859, partly of 14th-century material, has a two-centred outer archway of two moulded orders on attached shafts. There is a square-headed light in each of the side walls.
The font has a modern octagonal bowl on an early 16th-century octagonal stem and base.
There are four bells, inscribed (1) Peace and good neighbourhood; (2) Long live King George the fourth; (3) William Dobson, Founder. Downham, Norfolk. 1828; (4) The Revd. Robert Pointer, Rector, - - - (fn. 167) Harper, Ch. Warden, 1828. There were four bells in 1709. (fn. 168) Two bells had been recast by Taylor, of St. Neots, in 1794. (fn. 169)
In the south-east corner of the churchyard is an early 14th-century coped stone with head and shoulders of a man under a trefoiled canopy, on his breast a cross with Calvary at the foot. (fn. 170) Another coped stone with traces of a cross, of early 14th-century date, is used as coping to the churchyard wall; and the walling itself includes numerous worked stones, one being a 12th-century cushion capital.
There are the following monuments: in the chancel, to the Rev. James Pointer, vicar, d. 1796, and Dennis his wife, d. 1804, and two infant children, Mary Wood, relict of Lawrence Wood and mother of Dennis [n. d.], and the Rev. Robert Pointer, their son, vicar, d. 1858; Henry Pointer Standley, d. 1812, and Persis (Lens) his wife, d. 1823; John Lens, d. 1820, and Martha his wife, d. 1825; Henry Pointer Standley, d. 1844; the Rev. John Standley, vicar, d. 1848; and floor slabs to M. L. 1820, and J. L. 1825; in the nave, War Memorial, 1914–18; in the south aisle, South African War Memorial, and Lawrence Arthur Barker, k. 1917; in the tower, to Hannah, wife of John Lord, vicar, d. 1734; and Elias Wiles, d. 1810.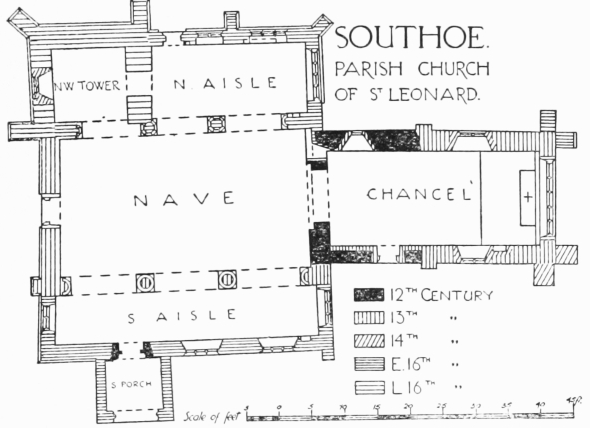 The registers are as follows: (i) Baptisms, marriages and burials, 5 Aug. 1558 to 4 Feb. 1671–2; (ii) the same, 1 April 1670 to 5 May 1746; (iii) the same, 17 May 1746 to 26 Nov. 1812; marriages ending 25 March 1776; (iv) the official marriage book, 13 April 1754 to 12 Oct. 1812; the marriages from 1754 to 1776 appear to be recorded in both books.
The church plate consists of: A silver cup and cover paten, inscribed 'Southoe Church on its Restoration, A.D. 1859,' hall-marked for 1858–9; a silver flagon, similarly inscribed, but hall-marked for 1859–60. In 1709 there was a silver cup weighing 6 ounces, and inscribed 'The Communion Cup for the Parish of Southow. 1696.' (fn. 171)
ADVOWSON
The advowson was held by the owners of the Lovetot Manor down to the division among the Lovetot coheiresses of the manor (q.v.) in 1219. Elias de Amundeville, who died in 1231, bequeathed the advowson to the priory of Huntingdon, and his brother Nigel confirmed this gift. (fn. 172) In 1255 it was conveyed to the prior by John de Littlebury and his wife Margaret and Roger de Lovetot. (fn. 173) In 1358 the advowson was unsuccessfully claimed by John de Clipstone, during a vacancy of the priory, (fn. 174) and in 1361 an inquiry ordered after the presentation had been made by Joan, widow of Robert de Ferrers, established the right of the priory to the advowson of the church, and the payment of 20s. to the priory and 20s. to the prior of Newnham. (fn. 175) The rector of Southoe in 1355–61 publicly agreed that the prior of Huntingdon and his successors, patrons of Southoe, had the right to two portions of the greater and lesser titles. (fn. 176) In 1377 the priory received licence to appropriate the church of Southoe and chapel of Hail Weston, (fn. 177) the incumbents of which then became vicars, until the living was made a rectory in 1873. (fn. 178) The appropriation evidently was followed by friction with the incumbent John Tubbe, to whom the prior undertook in 1381 to pay an annual pension of 35 marks until another rectory had been procured for him. (fn. 179) The income from the church was to be used for the repair of the conventual buildings. (fn. 180) In the same year the prior complained that he and his fellow-canon, William Hemingford, and his servants had been assaulted and besieged by Walter Tubbe and others in his house and close at Southoe Lovetot. (fn. 181)
The appropriation was confirmed in 1383 (fn. 182) and 1462. (fn. 183) At the Dissolution the vicarage was valued at £20, less £5 6s. 8d. to the curate of Hail Weston. (fn. 184)
In 1544 the advowson of the vicarage of Southoe with Hail Weston, as part of the possessions of Huntingdon Priory, was granted with lands in Hail Weston, etc., to Oliver Leader of London and his wife Frances. (fn. 185) It was held with Staughton by their successors there, the Baldwins of Lymington, (fn. 186) and later of Midloe, John Baldwin of Midloe dying seised of it in 1611. (fn. 187) It passed to Katherine his widow, and after this date presentations were made by — Reading (1635), Conyngsby Williams (1669), William Dyer (1684), Conyngsby Williams (1686), Richard Pyke (1690), Robert Pulleyne (1692), and Christopher Grove and Hannah his wife (1747). (fn. 188) The last of these in 1747 conveyed the advowson to Henry Pointer of London. (fn. 189) The Pointers lived at Paxton Place, and their property passed, apparently by marriage, to the Standleys, who owned the manor. The advowson went to the Rev. John Standley, who presented himself in 1838 and died in 1848. His executors presented the Rev. Joseph Robertson Moorsom, who seems to have acquired the advowson and made the living into a rectory. On his death in 1895 the Rev. Richard Moorsom presented himself, (fn. 190) and after 1914 gave the living to Merton College, Oxford, the present patrons.
Tithes in the parishes of Southoe and Hail Weston were in 1786 conveyed by William Darnell to John Barber. (fn. 191)
Allotments in lieu of tithes and for glebe and common rights were made by the Inclosure Act of 1797 to the vicar.
CHARITY
Church Land.
On the Southoe Inclosure Award, dated in 1799, an allotment of about 3 acres was set out in lieu of land which had from time immemorial been appropriated to the repairs or service of the parish church. The rent of the land is paid by the rector to the churchwardens and applied for the repairs of the church.