Pages 176-182
A History of the County of Lancaster: Volume 3. Originally published by Victoria County History, London, 1907.
This free content was digitised by double rekeying. All rights reserved.
TARBOCK
Torboc, Dom. Bk.; the regular spelling (with variants like Torbok or Torbock) till the xvii cent., when the present spelling appears, and has gradually prevailed. Turboc, 1245; Terbok, 1327.
The south-western boundary of Tarbock is formed principally by the old course of the Ditton Brook and its affluent the Netherley Brook. The northern boundary is in a great measure formed by two little brooks which divide it from Whiston, running one east and the other west, and uniting about the centre to form the Ochre Brook, which flows south and south-west through the township. Tarbock Green is near the centre of the township; Coney Green is a hamlet in the northern corner.
The area of the township is 2,446½ acres. (fn. 1) In 1901 the population was 590.
The flat country is divided into pastures and cultivated fields, where crops of potatoes, turnips, oats and wheat thrive in a loamy soil. It is not at all picturesque owing to its level nature and the absence of woods, excepting those of Halsnead Park, which fringe the township on the north. A little relief is given to the otherwise uninteresting landscape by the Ditton Brook, which is rather a pretty stream. With the exception of an area one mile square of the coal measures in the north part of the township the new red sandstone is elsewhere represented by the three beds of the bunter series, the lowest in the centre, the pebble beds in the south and east, and the upper bed in the western part.
Two principal roads cross Tarbock east and west; one near the northern boundary going from Huyton to Cronton and to Warrington; the other through the centre from Little Woolton to Ditton, crossing Ochre Brook at Millbridge and going through Tarbock Green. There are several cross-roads, including one from Prescot and Whiston to Halewood, passing Tarbock Hall and crossing Ditton Brook by Green Bridge. The Cheshire Lines Committee's railway from Liverpool to Manchester cuts through the southern corner of the township.
The principal industry is agriculture. There is also a brewery.
In 1824 there were several collieries at the northern end of the township, but they have now been worked out.
Tarbock is governed by a parish council.
A little hoard of silver and copper coins was discovered at a farm called the Old Sprink in 1838. (fn. 2)
MANOR
The manor of TARBOCK was held by Dot in 1066 in conjunction with Huyton. It early became part of the Widnes fee, and was held by the barons of Halton in Cheshire as a member of their manor of Knowsley at a rating of 3 plough-lands. It passed to the crown in the same manner as the remainder of the fee. (fn. 3)
The Lathom family, holding Knowsley under Widnes, twice assigned Tarbock as a portion for the younger sons. About the end of the twelfth century Richard son of Henry de Lathom was established here, holding of the lord of Knowsley. (fn. 4) He appears to have had three sons—Richard, Robert, and Henry. (fn. 5) Richard de Torbock, son of Richard son of Henry, was a witness to some Stanlaw charters. He granted to the prior and convent of Burscough an annual rent of 3s. from the mill which he held of them in Tarbock. (fn. 6)
His son Henry, later called Sir Henry de Torbock, was also a witness to many Stanlaw and other charters, in one place being described as bailiff between Ribble and Mersey. (fn. 7) In 1247–8 he had acquittance of all suits to county and hundred. (fn. 8) Nine years later he secured the privilege of free warren in Tarbock, Turton, Dalton, Whittle, and Bridehead; also a weekly market at Tarbock on Thursdays and an annual fair there on the eve, feast, and morrow of St. Andrew. (fn. 9) He married Ellen daughter of Jordan de Sankey, and her brother Robert gave as dowry lands in Wrightington and conveyed or reconveyed the manor of Welch Whittle also. (fn. 10) Henry held Dalton of the lord of Lathom in 1242, and his name occurs as late as 1251. (fn. 11)
His son and heir Robert succeeded him; (fn. 12) and left an only daughter and heiress Ellen, 'Lady of Tarbock,' who being a minor became the ward of her feudal superior, Robert de Lathom. He married her before 1283 to one of his younger sons, Henry de Lathom, (fn. 13) and thus for the second time a younger de Lathom became 'lord of Tarbock.' (fn. 14) He and his wife Ellen gave lands in Ridgate in Whiston to Burscough Priory, the gift being confirmed by Henry de Lacy and the bishop of Lichfield in 1287. (fn. 15) A more important act was his establishment of a private chapel or oratory at Tarbock, which he engaged should be no prejudice to the mother church of Huyton. (fn. 16) His name occurs in various pleas down to 1294. (fn. 17) Ten years later his widow Ellen de Torbock was plaintiff or defendant in similar pleas, and so down to 1332, about which time probably she died. (fn. 18)
She appears to have married a second husband, called John de Torbock, perhaps from his wife's inheritance. He in 1329 arranged for the succession of the manor of Tarbock and lands in Welch Whittle, Turton, Walton Lees in Dalton, &c.; from himself and his wife Ellen, they were to descend to his 'son and heir' Richard, or in default of heirs to John's brother William. (fn. 19)
Though the succeeding lord of Tarbock is called 'son and heir' of John de Torbock, it seems quite clear that he was the son of Ellen's former husband, and as 'Richard son of Ellen de Torbock' or 'Richard son of Henry de Lathom of Tarbock' he occurs in the plea rolls of the time. (fn. 20) He seems to have died shortly after his mother, leaving a son and heir Richard, (fn. 21) whose brief career was marked by matrimonial entanglements resulting in a forty years' dispute over the heirship.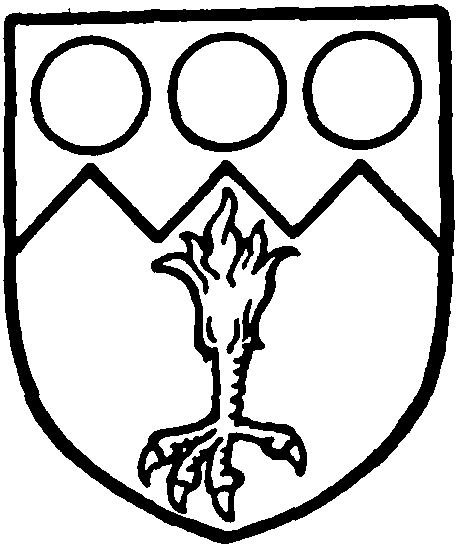 First he married Margaret, by whom he had three daughters —Emma, Ellen, and Alice, who were minors at his death. Later he repudiated her and espoused Maud de Standish (fn. 22) at the door of the church of Ormskirk, having by her a son (perhaps posthumous) named Henry. Both Margaret and Maud survived him and married again, the former to Henry Russell of Chester (fn. 23) and the latter to Henry son of Bernard. In 1337 John de Holland claimed from Emma and her sisters, from their feudal guardians the Lathoms, from Margaret 'late wife of Richard de Torbock chivaler,' and others an annual rent of 3s. 4d. from the manor of Tarbock and a robe worth 20s. of the suit of his esquires which he alleged had in 1334 been granted to him by Richard de Torbock. At the same time John de Dutton (or Ditton) claimed from them a rent of 40s. and a robe (with a hood) of the value of 20s. by the year. (fn. 24) In 1341 Maud, then wife of Henry son of Bernard, sought dower against Katherine, formerly wife of Robert de Lathom, and Sir Thomas de Lathom, the guardians of the lands and heir of Sir Richard de Torbock, and against Henry Russell and Margaret his wife. The defence was that Maud was never legally married to Richard, and the question being referred to the bishop of Lichfield for inquiry he reported that there was no lawful marriage. (fn. 25) Five or six years later there was a contest between Katherine de Lathom and her son Thomas and Henry Russell of Chester as to the custody of the heirs. (fn. 26)
In the summer of 1344 the daughter Alice had 'entered into religion in the order of the [Gilbertine] nuns at Watton' in the East Riding; while Emma, the eldest daughter, had married Sir William Carles, probably a Shropshire man, (fn. 27) and fresh suits were instituted and a settlement of the property made. (fn. 28)
Henry, son of Maud, put forward his claims about 1363, when he must have been nearly thirty years of age. In November, 1364, Urban V sent his mandate to the archbishop of York to take order touching the case of Henry de Torbock, son of Richard de Torbock, knight, who died intestate, and of Maud, now also deceased, who duly married the said Richard; Henry had been defamed by William Carles, knt., and his wife Emma, who, in order to exclude him from his inheritance, said that he was illegitimate. (fn. 29) The prior of Burscough was accordingly delegated to inquire, and at Prescot in July, 1365, declared Henry to be legitimate. (fn. 30) At the beginning of 1365 the king directed the rolls to be searched with reference to the former claim by Maud for her dower; and in July sent a statement of Henry's claim to the bishop of Lichfield, commanding him to inquire into the legitimacy of the claimant. In November a further letter was sent by the king to the bishop on the petition of Sir William Carles and his wife Emma. The bishop's reply does not seem to have been preserved; being again directed to make inquiry, in November, 1372, on the following 25 April he certified to the justices at Westminster that upon diligent inquiry it was found that Henry de Torbock was legitimate. (fn. 31)
In the meantime a decision had been given in the king's court. In 1365 Sir William Carles and Emma his wife complained that Henry de Torbock and others had ousted them from their manor of Tarbock. Henry replied that he was the lawful son and heir and had therefore done no injury or disseisin, for Emma was a bastard and had no right in the manor. The recognitors acquiesced in the above decision that Henry was born in lawful wedlock and was the true and right heir of Richard de Torbock, and accordingly gave judgement that the claim of William and Emma was a false one. (fn. 32)
Henry de Torbock, now in possession, had to make complaints as to destruction of trees, &c. (fn. 33) On 7 March, 1370, as Henry son of Sir Richard de Torbock, he enfeoffed John Bellerby, vicar of Prestbury, (fn. 34) and Richard Causey of his manors of Tarbock, Turton, Walton Lees, Welch Whittle, and the fourth part of Dalton, and all his other lands. (fn. 35) This was probably in view of his marriage with Isabel, widow of Robert atte Poole, and daughter and heir of Thomas de Capenhurst. (fn. 36)
In 1375 John Carles, apparently the heir of Sir William, made another attempt to recover the manor of Tarbock; (fn. 37) but the bishop's declaration would decide the matter against him, and the last heard of this claim is in the Lent of 1391, when acknowledging that 'Henry son of Henry de Torbock is now of my certain knowledge' in possession of the manors in dispute, he quitclaimed all right in them and gave a warranty to the possessor. (fn. 38)
Henry son of Richard de Torbock, who thus recovered his father's manors, died about 1380, and in 1382 his son Richard made a settlement of them, the remainders being to Henry brother of Richard and others. Four years later, as Sir Richard de Torbock, knt., he made a further settlement. (fn. 39) He died on 8 February, 1386–7, in Spain, having no doubt accompanied the duke of Lancaster on his journey to claim the crown. At inquisitions in June, 1389, it was found that he had held Tarbock of the manor of Knowsley by knight's service and a rent of 7s. 6d.; also Walton Lees of the lord of Upholland in socage; and the manor of Turton of the lord of Lathom. He had no issue, and his next heirs were Sir William de Atherton, senior, and Elizabeth daughter of Sir Geoffrey de Worsley; but by virtue of the feoffments made his brother Henry, son of Henry de Torbock, then seventeen years of age, was heir to the manors and in possession of them. (fn. 40)
The new lord of Tarbock was made a knight in 1399–1400, and married (fn. 41) Katherine daughter of Sir Gilbert Halsall; in 1407 the succession was granted to her children, John, Thomas, William, Robert, Elizabeth, Ellen, and Alice. This was confirmed in May, 1418. (fn. 42) Sir Henry died soon afterwards, and his son and heir John died at Halsall on 30 September, 1420, leaving a son Henry, nine years of age, and two daughters, Margaret and Elizabeth, also very young. (fn. 43)
John de Torbock, who in 1410 had been espoused to Clemency, daughter of Ralph de Standish, (fn. 44) had before his death arranged for the succession to his estates, by enfeoffing Henry Halsall, archdeacon of Chester, and Richard Smith, chaplain; but misunderstandings followed. (fn. 45) The son Henry died within a year after his father, on 21 July, 1421, his sisters being his heirs, but by the entail, William, their uncle, claimed the manors, being then twenty-two years of age. (fn. 46)
The claims of the two daughters were at once in question, Sir John Stanley, the feudal superior, and Laurence Standish as kinsman, claiming from Archdeacon Halsall what the latter apparently would not give. The matter was referred to arbitration. (fn. 47) On 2 May, 1423 (or 1424), letters of protection and attorney were granted to William Torbock of Lancashire, going to France in the retinue of Christopher Preston, and similar protection on 8 May, 1430, to Sir William de Torbock, in the retinue of John duke of Norfolk. (fn. 48)
Sir William de Torbock was still living in 1441, (fn. 49) but died before 1447, when Dame Cecily was a widow. In 1459–60, his son and heir Richard and his wife Elizabeth received from the feoffees a messuage and land, called the Longriding, which had descended according to the charter of Sir Henry Torbock, Richard's grandfather. (fn. 50) Some other charters concerning him have survived, showing that he was alive in July, 1472. (fn. 51)
He was succeeded by his son Henry, knighted by Lord Stanley in July, 1482, on the taking of Berwick from the Scots. (fn. 52) He died on 1 May, 1489, and was succeeded by his brother William, then about twentyfive years of age. (fn. 53) In the following January Dame Elizabeth, wife of Sir John Done of Utkinton, agreed with him as to his marriage with her daughter Margery by her former husband, John Stanley of Weaver. (fn. 54) He was made a knight by George, Lord Strange, in Scotland, during the expedition of 1497. (fn. 55) William died 5 May, 1505, seised of the manor of Tarbock, held of the earl of Derby (as of the manor of Knowsley) by knight's service and worth £40 clear, and of a messuage and six acres in Ridgate. His son and heir was Thomas, aged eight years. (fn. 56)
In 1520 Thomas Torbock came to an agreement with Hamlet Harrington as to a corpse-way from Tarbock to Huyton church through the demesne lands of Huyton Hey; the owner of the latter agreed to allow the use of this way during the winter season, the ordinary road to be used during the summer. (fn. 57) He died on 20 September, 1554, holding the manor of Tarbock, with thirty-two messuages, a windmill, two water-mills, a fulling mill, and lands, wood, heath, and moor in the township, and rents from George Ireland, Richard Easthead, and Thomas Knolle, also the premises in Ridgate by Prescot; his son and heir was William Torbock, aged twenty-eight and more. (fn. 58)
William Torbock survived his father only three or four years. (fn. 59) His daughters Frances and Margaret were aged thirty months and two months at the inquest (fn. 60) —the latter was not yet born when his will was made—and his brother Edward succeeded him in the manor of Tarbock. (fn. 61) In January, 1577, he made a settlement of his manor and lands, first for his own use, then for that of his sons Edward and Thomas, and other family arrangements have been preserved. He and his son Edward in 1591 also came to a final agreement with William Orrell of Turton, as to Tarbock, Turton and Walton Lees. (fn. 62) The family appear to have become overwhelmed by debt, and in May, 1611, the manor was sold to Thomas Sutton of London, founder of the Charterhouse School. (fn. 63)
Before this, however, Edward Torbock the elder died, and administration had been granted in 1608 to his widow and son. He appears to have conformed externally to the change in religion made by Elizabeth, for in 1584 he was returned as 'suspected' only, and in 1590 was among the 'more usual comers to church, but not communicants.' (fn. 64) His son and heir had been made a knight by James I at Whitehall on 1 November, 1606, (fn. 65) but he was not able to retrieve the family fortunes and died in the King's Bench, a prisoner, being buried at St. George's, Southwark, on 28 May, 1617. (fn. 66)
As stated, the manor of Tarbock, with lands in Cronton and Whiston, and the rectory of Huyton had been sold to Thomas Sutton in 1611, Sir Edward's sons Edward and George joining in the sale. Thomas Sutton died in December, 1611, and his heir was his nephew Simon Baxter of London. (fn. 67) In July, 1614, Sir Richard Molyneux of Sefton entered into possession of Tarbock, having purchased it from Simon Baxter for £10,500. (fn. 68)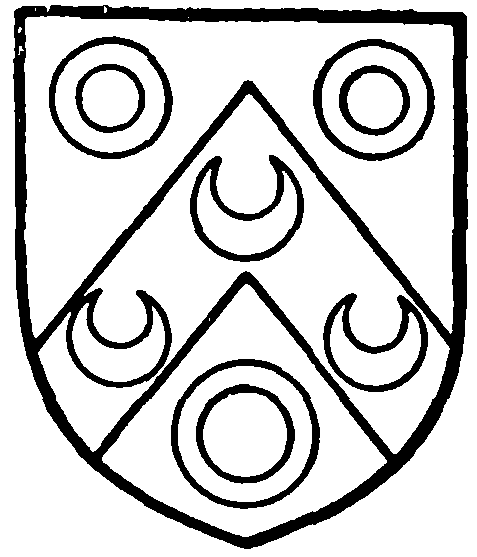 Sir Richard Molyneux died seised of the manor as well as of lands in Tarbock and Huyton and the rectory. (fn. 69) The manor has descended regularly to the present earl of Sefton. In 1798 quit-rents amounting to 6s. were paid by various tenants. The water-mill and the windmill were in operation.
Other persons or families also took surname from the place, some of them no doubt descendants of younger sons. (fn. 70)
The Easthead family also occurs. In 1339 William Easthead was in prison at Lancaster charged with the death of Henry son of Ellis le Keu of Tarbock; but the jury found that he was unjustly accused by one Robert Utting, whose wages William took, in his capacity as reaper for Ellen de Torbock. (fn. 71) John Easthead was a free tenant in 1600; and John Eastwood of Tarbock, gent., who died in 1613, held a messuage, etc., of Simon Baxter in socage by 4s. 4d. rent as well as lands in Burscough and Lathom. His son and heir was John Eastwood, then aged thirty. (fn. 72)
The Whitefields are a family whose records reach to Edward I's reign. Robert de Whitefield in 1292 claimed from Henry de Torbock and Ellen his wife acquittance of the service demanded from him by the superior lord, Henry de Lacy, in respect of a tenement in Tarbock, but was non-suited. (fn. 73) By an inquisition made in 1446–7 it was found that William Whitefield had held nineteen acres in Tarbock of Sir Henry de Torbock in socage by a service of 5s. He died on 7 September, 1402, and Richard Orme, aged twenty-three years, was his next heir, being son of Alice, the daughter of William Whitefield. (fn. 74)
An assessment of 1731 shows £73 to have been raised; John Torbock, as collector, occurs down to 1757. The principal contributor was, of course, Lord Molyneux, for demesne lands, tithes and mills, and part of the New Pale; his payments were doubled on account of his being a 'Papist.' Others in the township paying double for the same reason were Robert Waring, James Abram, Caryll Hawarden, and John Abram. (fn. 75) The other portion of the New Pale was occupied by James Glover. (fn. 76)
In 1786 a dispute arose as to Penny Lane croft, and the matter was referred to Charles Pole, mayor of Liverpool, for decision; from the witnesses' statements it appears that the croft was divided by a gutter into an eastern and a western part, and that the former was in Cronton, and the latter in Tarbock. (fn. 77)
In 1785 Lord Sefton contributed £57 to the land tax of £145; Nathaniel Milner, £5, was the next in amount.
The existence of an oratory at Tarbock has been noticed. (fn. 78) In 1332 Simon de Walton was charged with wounding Nicholas the chaplain of Tarbock. (fn. 79) Licences for an oratory occur in the Lichfield registers. (fn. 80) The Torbocks also had a chapel in Huyton church. (fn. 81) William Torbock in 1558 bequeathed to Sir George Robinson a black gown and yearly stipend of £4, for which he was to 'serve and say mass and other divine service that longs for a priest to do. . . . at the chapel that stands upon Tarbock Green. If the said chapel be not builded up at the time of my decease then I will that the said chapel shall be made up upon my costs and charge.' He also left for it a chalice of silver parcel-gilt, and a suit of vestments. (fn. 82) The Commonwealth surveyors and Bishop Gastrell make no allusion to the chapel; but in 1882 it was stated that it had been pulled down 'about fifty years ago,' and that it 'was rich in carved wood-work.' (fn. 83)