Pages 292-304
A History of the County of Lancaster: Volume 3. Originally published by Victoria County History, London, 1907.
This free content was digitised by double rekeying. All rights reserved.
MANORS
Before the Conquest Aughton contained two manors—Aughton in the south and Litherland in the north. Uctred, in 1066, held Achetun, and Uctred, perhaps the same person, held Litherland; in each case the assessment was a plough-land and the value 32d. (fn. 1)
After the Conquest LITHERLAND seems to have been included in the royal demesne or held in thegnage at a rent or service of 10s. a year. (fn. 2) About the middle of the twelfth century it was granted to Warin de Lancaster, chief forester, by the serjeanty of keeping the lord's falcons. (fn. 3) The thegnage tenant would hold it of him. The mesne lordship did not endure very long, for though King John, while count of Mortain and afterwards as king, confirmed Uplitherland to Warin's descendant, Henry de Lea, in 1207 he exchanged this manor and Liverpool for that of English Lea in Amounderness. (fn. 4) From this time the thegnage tenant again held directly of the lords of the honour of Lancaster.
The first of these tenants whose name is known was Richard le Waleys, who also held a third of the manor of Aughton. In 1212 it was found that he was holding a ploughland in Litherland for 10s. He died in 1221, and his son and heir Richard agreed to pay 40s. —four times the annual rent—as his relief, and was placed in possession. (fn. 5) He had also four oxgangs of land in Whittle and a quarter of Dalton. (fn. 6) His father's widow Quenilda was 'of the King's donation, and her land was worth half a mark.' (fn. 7) In 1235 he was one of the patrons of the rectory of Aughton, (fn. 8) and was still living ten years later when he was defendant in a suit brought by Henry de Standish. (fn. 9)
After the death of Richard, a Robert le Waleys appears to have been the principal member of the family; (fn. 10) possibly he was a brother and held some part of the manor, acting as guardian to John le Waleys of Litherland, the son and heir of Richard, who lived on till the beginning of the next century, and was after his death said to have been a 'centenarian.' (fn. 11) John held Uplitherland in 1297, paying the old rent of 10s. (fn. 12) Before 1303, however, he had been succeeded by his son Richard. (fn. 13)
Richard married Maud, daughter of Robert de Bold of Bold, and was still holding the manor by the old service in 1323–4; (fn. 14) in 1329, however, Maud was a widow. (fn. 15)
Richard Walsh succeeded. (fn. 16) His name occurs as witness to deeds down to 1361. He left two daughters—Maud, who married Roger son of Richard de Bradshagh of Pennington, (fn. 17) and Eleanor, who married Thomas de Formby. Roger de Bradshagh's name appears among the attesting witnesses of charters from 1371 onwards. (fn. 18)
There is some uncertainty as to the exact succession at this point. Richard may have left a son, (fn. 19) but if so he died without issue before 1372, when Eleanor had brought to her husband a moiety of the estates, which was settled upon them by fine in that year; she had the third part of Aughton, the fourth of Dalton, and a moiety of the advowson, so that to her sister Uplitherland was left. (fn. 20) This sister and her husband Roger de Bradshagh were in possession of the whole in 1381, when they enfeoffed Richard de Sutton and Henry de Bradshagh. (fn. 21)
Richard, the son and heir, must have been over thirty years of age when his widowed mother in 1418 covenanted with Sir Henry de Scarisbrick that he should marry Isabel, daughter of Sir Henry; she agreed to surrender to Richard and Isabel all her manor of Uplitherland, the windmill alone being reserved. (fn. 22) Richard's son and heir was Thomas, whose name occurs in a deed of 1457–8. In 1472 Thomas agreed that his son Richard should marry Alice, daughter of Joan the wife of William Mainwaring. (fn. 23) Thomas was succeeded by his grandson James, the son of Richard and Alice.
James Bradshagh died 28 November, 1527, his son and heir William being then fourteen years of age. The service of 10s. is duly recorded in the inquisition, which gives the value of the manor as 20 marks clear. (fn. 24) As soon as he came of age William Bradshagh (fn. 25) began to dissipate his inheritance. In 1535–6 he demised Aughton Meadow to Brian Moorcroft, clerk, who transferred it to Peter Stanley of Bickerstaffe. Eight years later he sold other lands to the same Peter Stanley. (fn. 26) In 1551 he sold the manor of Uplitherland, the third part of Aughton, and all the demesne lands not previously disposed of, to James Scarisbrick of Scarisbrick; and this was confirmed by fine in the following year. (fn. 27) In 1599 William Bradshagh of London exhibited a bill of complaint in the duchy chamber, apparently with a view to testing the validity of his ancestor's alienations. The answer of the defendants reviewed their title and disposed of any doubt as to its soundness. It appears from the complaint that the William Bradshaw who sold Uplitherland died about 1565, leaving two sons—Edward who died about 1587, and William who died a little later, leaving a son, the petitioner. (fn. 28)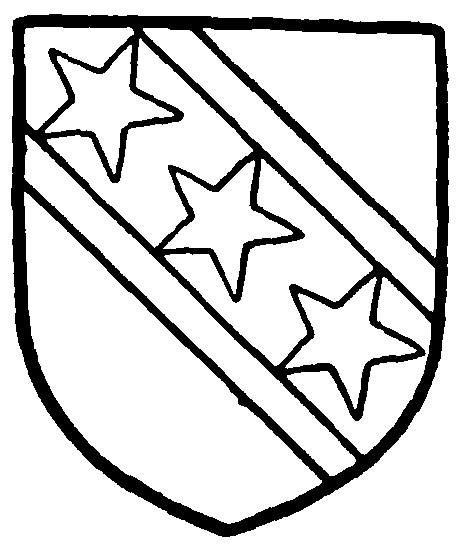 James Scarisbrick held Uplitherland for less than ten years, selling it to Gabriel son of Bartholomew Hesketh, who had already an estate in the parish. (fn. 29) In 1561 George and Gabriel Hesketh mortgaged the manor to Edward Halsall for £500, recovering part of the land two years later, (fn. 30) the manor being restored to Gabriel's son and heir Bartholomew in 1573. Gabriel Hesketh died 21 November, 1573, (fn. 31) and his holding is described in the subsequent inquisition as four messuages, land, &c. held of Henry Starkie of Aughton, by a rent of 3s. 2d.; other land in Aughton held of James Scarisbrick by a rent of 6s. 2d.; lands, &c. in Uplitherland held of the queen in socage by a rent of 4s. 3d. Bartholomew Hesketh was his son and heir, and twenty-nine years of age. (fn. 32)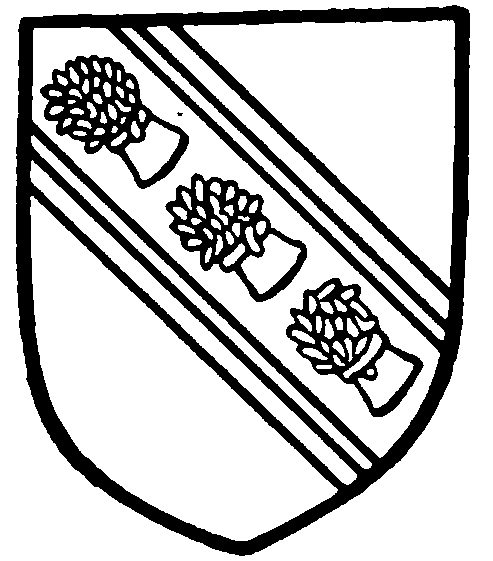 Soon after his father's death Bartholomew Hesketh was involved in disputes with his stepmother Elizabeth (fn. 33) and halfsisters. (fn. 34) Much more serious trouble fell upon the family through their adherence to the Roman Catholic religion. Among those who attended the ministrations of a Cistercian monk (Dominic Halsall) at North Meols Hall in 1577 were Mr. Bartholomew Hesketh of Aughton and his second wife Margaret, (fn. 35) daughter of a noteworthy victim of the persecution—Sir John Southworth. Mrs. Hesketh was at this time returned by the bishop of Chester as 'a busy recusant.' She acted so undisguisedly that in 1584 Walsingham wrote to the bishop of Chester touching her 'bad disposition,' and 'how she did much hurt in being at liberty to go (as she used to do) where she would among recusants and like persons.' (fn. 36) She was accordingly arrested at Meols Hall and confined in the New Fleet in Salford. The husband, though returned in 1590 as 'in some degree of conformity,' (fn. 37) was reported about the same time for having 'kept for sundry years now together one Gabriel Shaw to be his schoolmaster, which Shaw is most malicious against truehearted subjects.' (fn. 38)
Bartholomew Hesketh died in February, 1600, and was succeeded by his son Gabriel, (fn. 39) who died, outlawed, about the end of 1615. His widow Jane renounced executorship of his will on 8 December, and at an inquiry made in the following March an account was taken of his goods, which were seized to the king's use. (fn. 40) Gabriel's son Bartholomew was his heir, being about fifteen years of age. (fn. 41) In the civil war Bartholomew Hesketh (fn. 42) escaped any penalties until, upon some charge of 'delinquency,' his estate was seized at the beginning of 1652. (fn. 43)
Gabriel Hesketh, who succeeded to the manor and other estates of his father about 1672, quickly fell into financial difficulties. He mortgaged or sold his estate to his younger brother Alexander, who seems to have taken up his residence at Aughton and kept the place in repair. (fn. 44) In 1682 Gabriel demanded the estate from his brother, offering £200, on the allegation that he had merely mortgaged it, and had a right to redeem it; but Alexander contended that the bargain was absolute, and retained the whole. (fn. 45) He does not seem to have prospered. (fn. 46) In 1718 he and his son Thomas joined in the sale of the hall and demesne of Aughton and all other their lands in Uplitherland and Aughton to John Plumbe of Waver tree; and the latter having in 1724 obtained a decree in the Court of Chancery confirming the same, Thomas Hesketh surrendered possession. (fn. 47)
Of the ancestry of John Plumbe, the purchaser of the manor, nothing has been ascertained. He was an attorney in Liverpool. (fn. 48) He must have been born about 1670, and is stated to have married Sarah Marsh, niece and co-heir of James Vernon of Liverpool. (fn. 49) His eldest son William died before his father, who survived until 1763, (fn. 50) and left a son Thomas, who succeeded his grandfather at Aughton. Thomas Plumbe (fn. 51) married Elizabeth, eldest daughter and heir of John Tempest of Tong near Bradford, and his son John in 1824 assumed the name and arms of Tempest. (fn. 52) John Plumbe Tempest dying on 6 April, 1859, was succeeded by his son Thomas Richard, who on his death in 1881 was followed by his nephew Robert Ricketts, son of his sister Henrietta by her husband Sir Cornwallis Ricketts, baronet. Sir Robert succeeded to the baronetcy in 1885, having in the previous year assumed the name and arms of Tempest in lieu of his own, and died at Torquay on 4 February, 1901. His son and successor, Sir Tristram Tempest Tempest, baronet, of Tong Hall and Aughton, was born 10 January, 1865.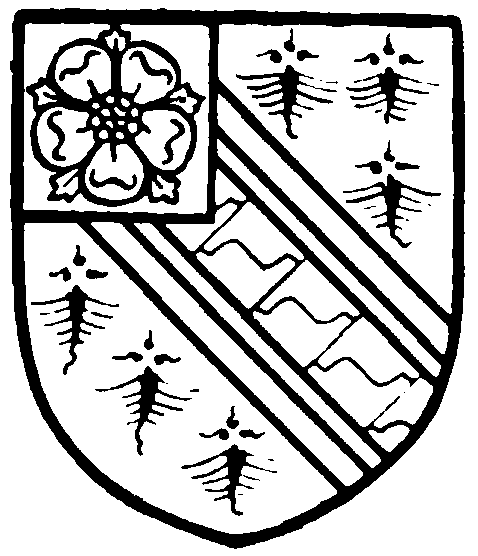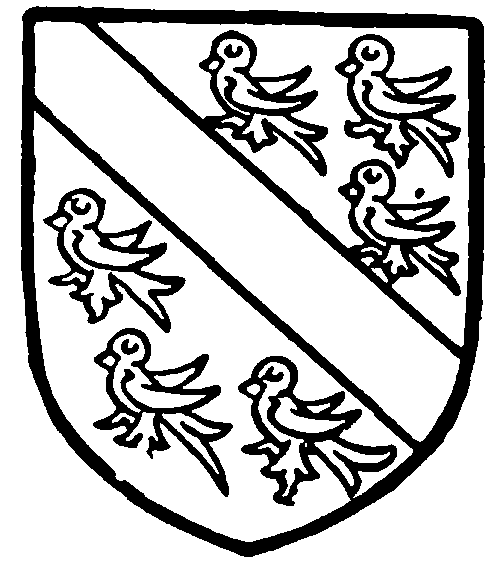 The old hall of Uplitherland (now a farmhouse) was rebuilt in stone about 1686.
Litherland was used as a surname. In 1246 Edith de Litherland complained that Yarwerth de Litherland had taken her cow; but he proved that she was his 'native' and that he seized the cow in lieu of her service. She was poor and had been abetted in the matter by Richard le Waleys and Henry de Standish. (fn. 53)
AUGHTON
AUGHTON proper is supposed to have been granted to Thurstan Banastre about the middle of the twelfth century, and to have been carried by Margery his daughter to Richard son of Roger de Lytham, who died in or about 1201, leaving five daughters his co-heirs. One of these was Quenilda, wife of Roger Gernet the Forester, (fn. 54) and after her death in 1252 it was found that she had held one plough-land in Aughton in chief of William de Ferrers, earl of Derby, by knight's service; but that she received nothing from it except wardship and relief. Her next heirs were Robert de Stockport and Sir Ralph de Beetham, as representing her sisters. (fn. 55) The superior lordship descended to their heirs, and in 1327 twothirds was held by Robert de Beetham and the other third by Nicholas de Eaton, in right of his wife Joan de Stockport, in socage by homage and fealty. (fn. 56) The Beetham share, in this as in other cases, came before the sixteenth century into the hands of the earls of Derby. The Stockport share disappears; perhaps it was united with the other.
In the meantime, however, the manor had been divided among two or three subordinate holders. It is supposed, from their names, that they were descendants of the Welshmen who settled in Lancashire in 1177, when Robert Banastre was expelled from Rhuddlan by Owen Gwynedd, and that Aughton being a Banastre manor, lands were granted to them there. Early in the thirteenth century the three mesne lords seem to have been Richard le Waleys (or, the Welshman), who had a third of the manor; Madoc de Aughton and Bleddyn de Aughton. These three were defendants in a suit touching the advowson of the church in 1235. (fn. 57)
1. Richard le Waleys settled at Uplitherland, and the descent of his portion of Aughton has been traced in the account of that manor. Though the matter is not quite clear, the Waleys third seems to have descended or to have been sold with Uplitherland, and is thus held by Sir Tristram Tempest Templest. (fn. 58)
2. The share of Madoc de Aughton, ancestor of the Aughton family, is harder to trace. He granted to Einion de Aughton the mill by the pool of Aughton and the land of Haylandhurst in exchange for the overflow of the mill waters. (fn. 59) Madoc his son gave to William son of Jugge land adjoining Cokemonhurst. (fn. 60) Walter son of Madoc succeeded in or before the time of Edward II. (fn. 61) Walter's heir was his son Thomas, (fn. 62) who in turn was succeeded by Nicholas de Aughton, probably his son or grandson, whose name occurs down to the middle of the reign of Henry IV. He was followed by his son and heir Roger. (fn. 63) Roger was succeeded by his son and heir John de Aughton, whose name occurs as late as 1468. John probably died without issue. The heir to this portion of the manor and the lands held with it was Nicholas Aughton, son of Nicholas Aughton and Cecily his wife; and the latter Nicholas was son of Thomas de Aughton, probably uncle or brother of the above-named Roger. Nicholas Aughton the son married Emma, and his son and heir John leaving two daughters, Alice and Margery, the estate was divided between them. Alice, though twice married—one of her husbands was named David Griffith (fn. 64) —died without issue in 1520; and thus the whole came into the possession of John Starkie, grandson of Margery, who had married a John Starkie, supposed to have been a younger son of the Stretton family. (fn. 65)
The will of John Starkie, son of Margery, has been preserved. It is dated in September, 1526, and was proved a year later. (fn. 66) In 1545 John Starkie, his son, conveyed to trustees his manor and estate in Aughton. (fn. 67) He died before 1569, when his son and heir Henry was in possession, and said to be 34 years of age. (fn. 68) By his will, made a few weeks before his death, Henry Starkie desired to be buried at Aughton church, 'in that place where his ancestors had been buried'; to John, his son and heir, he gave two long boards and forms in the hall as also a screen there, with the wish that these might remain as heirlooms in the house. (fn. 69) He died at Aughton on 6 March, 1593–4, and was succeeded in the manor of Aughton by his son John, then 39 years of age. The manor was said to be held of the queen by the fortieth part of a knight's fee; it and the lands were worth £20 clear. (fn. 70)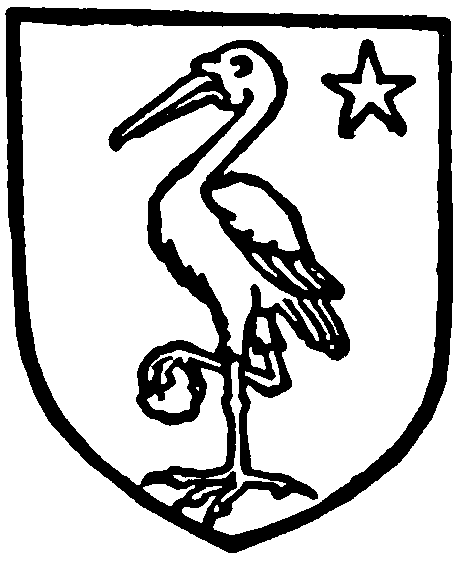 John Starkie was almost immediately involved in disputes with his neighbour Lawrence Ireland of Lydiate. (fn. 71) Shortly before the death of John Starkie in 1626, his windmill and various lands, including the Furlongs and Broad Carr, (fn. 72) were the subject of family disputes. His son Henry, to whom he had refused to make any allowance for many years, put in a claim to them. The rector of Aughton expressed his belief that the 'unnaturalness' of the father to plaintiff and the persuasions of the stepmother and others would greatly endanger Henry's overthrow and be the ruin of that house. (fn. 73) Possibly this anticipation was justified, as the family seems to have declined in importance. For instance their manor was ignored in 1657, when it was awarded that Uplitherland was a particular district and a distinct manor, Bartholomew Hesketh being sole lord; and that Aughton was another distinct manor, Caryl Lord Molyneux, Lawrence Ireland, and Bartholomew Hesketh being the three lords of it; boundaries were then fixed by the referees. (fn. 74) In 1640 the lands of Richard Tatlock were said to be held of Lord Molyneux, Edward Ireland, Bartholomew Hesketh, and Edward Starkie 'as of their manor of Aughton.' (fn. 75)
Henry Starkie, the son, died in 1639. His will mentions his wife, Edward his son and heir, and other children. (fn. 76) Edward Starkie was one of the 'commanders and officers' in the siege of Lathom House, thus taking part with the Parliament. (fn. 77) He recorded a pedigree at the visitation of 1664, describing himself as forty-six years of age. (fn. 78)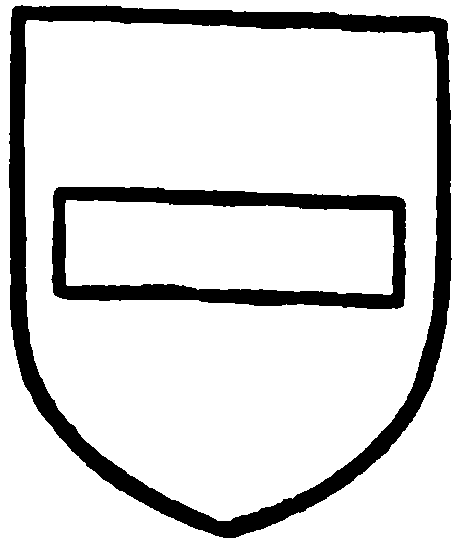 His younger son John seems to have succeeded to the manor shortly after the father's death, for early in 1682 he and Mary his wife by fine transferred to Roger Bostock the 'manor of Aughton,' various lands and a grain mill. (fn. 79) He died about a year later, administration of his goods being granted to his widow Mary on 12 May, 1683. (fn. 80) This appears to have been the end of his family's connexion with the place. In 1687 an agreement was signed by Lord Molyneux, Sir Charles Anderton, Alexander Hesketh, and Roger Bostock, lords of the manor and parish of Aughton, concerning the election of officers within the parish.
The hall afterwards became the property of the Stanleys of Hooton, owners of Moor Hall; on the sale of their estates in 1840 it was bought by — Gaskell of Wigan; in 1857 it was again sold, to Edgar Musgrove, and after his death to Thomas Seddon. (fn. 81)
3. Bleddyn de Aughton was succeeded by his son Madoc, who had three sons—Einion (sometimes surnamed Gam), Wido or Guy, and Madoc. Several charters of the elder Madoc have been preserved. (fn. 82) Einion son of Madoc was twice married. By his first wife he had two daughters, Margaret who married Henry de Litherland, and Nesta (or Nigella) who married Owen Seys; (fn. 83) by his second wife he had a son John (fn. 84) and a daughter Dionysia. (fn. 85)
About 1320 the next Henry de Litherland demised to Margaret his mother for life all his lands in Aughton, except his field of Stockbridge, with services, escheats, reliefs, &c., and the half of the wastes and waters. (fn. 86) Henry's wife was Joan, and probably his son was the Henry de Litherland who in 1361 gave a yearly rent of £20 from his lands in Aughton to William de Stanley and Agnes his wife, the widow of John de Lascelles. (fn. 87) Eight years later William de Stanley gave to Agnes de Beckington, (fn. 88) formerly wife of Henry de Litherland, lands in Wallasey, while Agnes gave to William lands she had in Storeton in Wirral. (fn. 89) Henry—apparently the same—was living in 1371, when a re-feoffment of his lands in Liscard was made to him; (fn. 90) and a little later a settlement of his Cheshire lands was made upon John his son, with remainders to his other children, Matthew and Katherine. (fn. 91)
The Litherland family continued to hold lands in Aughton down to the sixteenth century. In 1548 William Bradshaw, of Uplitherland, released to Peter Litherland his right in certain lands there; (fn. 92) but it would appear from what has been stated above that most, if not all, of the Litherland estate was, not long afterwards, sold to the Irelands of Lydiate, (fn. 93) who acquired portions of other estates also. (fn. 94)
The Ireland estate continued to descend with Lydiate, passing to the Andertons and Blundells in succession. At the exchange of lands in 1772 by Robert Blundell of Ince and his son Henry, the lands in Aughton, including Hollinhurst, were given to the earl of Sefton. (fn. 95)
The second of the sons of Madoc son of Bleddyn was Guy, who renounced England for Wales and was killed in or before September, 1282, while accompanying some Welshmen fighting against Edward I. He was, therefore, a rebel, and his lands were confiscated. (fn. 96)
The third son of Madoc son of Bleddyn, also named Madoc, seems to have had a son Baldwin, who had a son Madoc and a grandson Baldwin, (fn. 97) and this last a son John. There are various notices of this branch of the family, but it does not appear that any manorial rights were claimed through them or for them. (fn. 98)
The interest of the Molyneuxes of Sefton seems to have originated in the purchase, in 1479, by Thomas Molyneux of Richard Faldworthing's lands in Aughton and Lydiate. Sir William Molyneux in 1527 bought from John Lunt a tenement granted in 1340 to Robert de Lunt by Thomas de Aughton. Another small purchase of lands in Aughton and Melling (this including Tatlock's Mill) was made in 1542 from Katherine daughter and heir of John Tatlock. (fn. 99) Sir William Molyneux died in 1548, holding in Aughton a messuage and twenty acres of land, &c., of John Starkie by the rent of 8d. (fn. 100) The mill and lands of the abbot of Merivale seem to have been acquired at the same time as Altcar; and part of the Middlewood estate (but not Middlewood itself) which belonged to Henry Beconsaw, was resold in 1557 by Lawrence Ireland to Sir Richard Molyneux; and this included 'all courts and view of frankpledge.' (fn. 101) Thus in 1569 it was stated that Sir Richard had held 'the manor of Aughton,' but of whom the jurors did not know. (fn. 102) The same manor appears in the later inquisitions, and was in the eighteenth century described as 'a quarter or third of the manor.' In 1772 the family's holding here was increased by the exchange made with Henry Blundell of Ince; but all was sold in 1798 to James Gill. (fn. 103)
The lordship of the manor of Aughton therefore is a matter of doubt. In 1730 the two constables of the township were appointed by Lord Molyneux and John Plumbe as lords of the manor; but after the earl of Sefton sold his estates, the parishioners elected one, and his right in the matter lapsed. (fn. 104)
Molyneux of Hawkley held lands in Aughton and Uplitherland in the sixteenth century. (fn. 105) A considerable number of minor estates in Aughton deserve notice, the evidences being more abundant than for similar estates elsewhere, and the owners of more note.
The Walshes of WALSH HALL and Brookfield were a junior branch of the Uplitherland family. (fn. 106) Two early deeds relating to Stockbridge House have been given. Brookfield was partly held of Cockersand Abbey, partly by a grant from John le Waleys, and partly by others from the Aughton families. (fn. 107) Henry son of John le Waleys, and rector of Aughton, acquired various lands, particularly in Haylandhurst, (fn. 108) and transferred them to his brother Gilbert, who purchased others. (fn. 109) A settlement was made by Gilbert and Joan his wife, with remainders to sons John and Richard. (fn. 110) Nevertheless the lands seem to have descended to Henry, another son, who is frequently mentioned from 1356 to 1367, and himself made further acquisitions, including land called Greenhearth. (fn. 111) There is some obscurity in the descent from Henry le Waleys. In 1408 a claim was made by Joan the wife of William de Huddleston, as daughter and heir of Ralph de Freckleton, who was son of Emma, the daughter (and, as Joan asserted, the heir) of Henry, to the whole property. (fn. 112) Roger son of Henry held it, and is found attesting deeds in 1389 and 1405. (fn. 113) Joan Huddleston's suit led to a fine by which her right was acknowledged, upon which she granted the lands to Roger. (fn. 114)
Robert Walsh, son of Roger, in 1474 settled his estate on Gilbert his son, with remainders to younger sons Thomas, Edmund, and Henry. (fn. 115) Gilbert married about 1464, when Joan his wife is mentioned. (fn. 116) He was living in 1501, and holding lands in Aughton which his father had had in 1451 and 1461. (fn. 117) He was succeeded before 1506 by his son Robert, who in turn was succeeded between 1523 and 1529 by Gilbert Walsh. (fn. 118)
This Gilbert was succeeded by his sons Robert, who died in November, 1571, and Thomas, who survived till 1594. (fn. 119) The inquisition taken after Robert's death describes the estate as ten messuages, 100 acres of land, with meadow, &c. in Aughton, Ormskirk, and Eggergarth. In 1566 he had arranged the succession as to his heirs male by any other woman than Ellen Toxteth, then his wife; (fn. 120) in default, to his brother Thomas and his heirs male. The Brookfield was held of the queen, as of the late monastery of Cockersand, by a rent of 12d.; other lands in Aughton were held of Henry Starkie and Edward Scarisbrick. (fn. 121) Thomas Walsh made sales or settlements of part of his estate in 1578 and 1584; (fn. 122) and the lands in Aughton were in 1595 held of the queen, John Starkie, and Bartholomew Hesketh. Thomas's heir was his sister Anne Prescott, aged fifty years and more. (fn. 123) By the settlement, however, Thomas Walsh succeeded his father. He died in June, 1614, his heir being his son Robert, then twenty-eight years of age. (fn. 124)
The Walshes appear to have been conformists, but Thomas, the son of this Robert, took part against the Parliament, and in 1653 an exact survey of his lands was made by the commissioners appointed for the sale of estates forfeited for treason. (fn. 125) The father survived till the Restoration, (fn. 126) and Thomas Walsh died in 1694. (fn. 127) Mr. Edward Wignall of Lathom is said to be the present owner of the Walsh Hall estate.
The Stanleys of Bickerstaffe had a house in Aughton called the LITTLE HALL. (fn. 128)
The Bickerstath family of the adjacent township very early secured lands in this. Thus Madoc son of Bleddyn de Aughton granted to Simon de Bickerstath and his heirs by Margery, daughter of Richard de Westhead, various lands with the usual liberties, to be held by a rent of 6d. (fn. 129) This Simon had a son Simon to whom he gave three acres purchased from Einion de Aughton, and to whom Madoc de Aughton released the rent of 13d. and three peppercorns due. (fn. 130) In 1282 Simon the father settled upon his son an estate, later known as MOOR HALL, of a messuage and 120 acres in Aughton, subject only to an annuity of 30s. payable to the father during his life. (fn. 131)
Simon the son appears to have died without male issue, and the estate came to Richard de Ince by the latter's wife Dionysia. (fn. 132) She was probably the mother of Henry de Ince, the father of John de Ince, through whose heirs the estate came to Roger Aughton and Thomas Bradshagh in the fifteenth century.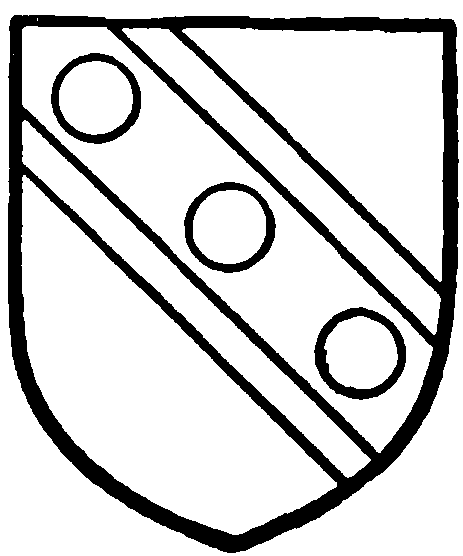 After the death of John de Ince, in August, 1428, it was found that he had held the manor of Moor Hall, of Thomas de Beetham, and lands called Stotfoldshagh in Bickerstaffe, and some others. The next heir was Roger de Aughton, as son of Nicholas de Aughton, son of Agnes de Ince. (fn. 133) Some twenty years later a division of the lands took place between Thomas Bradshagh (as heir of his uncle Thomas Bradshagh), and John Aughton (son of Roger); the former was to have Moor Hall and its demesne lands together with the mill, and John Aughton the rest. This was confirmed in 1457–8, and in the next year Thomas Bradshagh gave a formal release. (fn. 134)
Moor Hall descended like Uplitherland until in 1533–4 William Bradshagh conveyed to Peter Stanley of Bickerstaffe the reversion of the hall and its lands. (fn. 135) The purchaser died on 22 July, 1592, holding seven messuages, lands, meadow, &c., in Bickerstaffe Aughton, Ormskirk, and Skelmersdale. (fn. 136) The family adhered to the old religion; in 1584 Peter Stanley, like other recusants or suspected persons, was required to furnish a light horseman accoutred (or £24) for the queen's service in Ireland. (fn. 137) Edward Stanley, his successor, died at Moor Hall on 30 March, 1610. He held his patrimony unchanged; his wife Bridget survived him, and his son Peter, though only eleven years of age, was already married to Elizabeth daughter of Thomas Wolfall of Huyton. (fn. 138) He was succeeded in 1673 by his son Edward Stanley, (fn. 139) who married Margaret daughter of Thomas Gerard of Aughton; their sons died young, and of their two daughters Elizabeth died unmarried, and Anne, born about 1650, married Richard Wolfall of Huyton, but died without issue in 1731.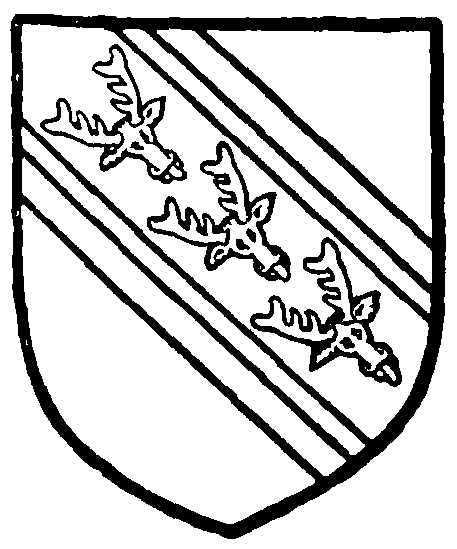 The estate then passed to the head of the family, Sir William Stanley of Hooton. On the sale of the Hooton estates in 1840 it was purchased by John Rosson, (fn. 140) who died in 1857, and was succeeded by his sister Frances. She sold it to J. P. Duff in 1863, but re-purchased it in 1865, disposing of it in 1873 to Thomas Walmesley, sometime mayor of Bolton. (fn. 141) After his death it was sold to Mrs. William Potter of Liverpool.
The site of the hall is level, and there are traces of a moat. The house is interesting as a good example of the transition stage of domestic architecture. In general arrangement it is of the mediaeval type, having a central hall, with screens and entrance passage at the lower end, between two wings set at right angles to the hall, one containing the living rooms and the other the offices. But the small accommodation provided by the living wing, being quite inadequate for Elizabethan ideas of comfort, rendered some further development necessary, and accordingly the hall was cut up into two floors, an arrangement which had the additional advantage of giving access from the upper floor of one wing to that of the other, without having to use the hall as a passage room on all occasions. Another evidence of the stage of development is the lesser relative importance of the hall; its height and width are exactly equal to those of the wings, instead of exceeding them, and it is treated as one of several large rooms, rather than as the nucleus round which everything else is grouped.
An inscribed tablet over the doorway of the porch gives the date of the building, 1566. To this date the whole of the main building, of two stories and an attic, belongs, though much refaced and otherwise altered. The walls are 2 ft. 6 in. thick, faced with wrought stone; the windows are square-headed of two orders under a label, with plain hollow-chamfered mullions. A weathered string of the same section as the labels ran at half-height. How the gables were originally finished does not appear, but the back gable of the office wing is filled in with half timber work, which is said to be a reproduction of the former design. One of the weak points of the plan is that a good and convenient staircase could not be provided; the stairs had to be fitted on at one end of the hall, taking up the minimum of space; so that as might be expected, the first alteration of the house was in the direction of providing a better staircase. To get enough room for it the five-light window at the end of what is now the drawing-room was slightly overlapped. The next step was that a porch with a room over was built on to the front entrance, and the kitchen and offices accommodated in a new building parallel to the wing which they had hitherto occupied, and communicating with it by a short passage. In this way the whole of the space in the main building was made available for living rooms. All this work may be placed in the seventeenth century; and since that time, beyond the addition of a few offices and outbuildings, the plan has undergone no important change. The front elevation has been refaced and all window mullions removed and replaced by sashes. The doorways at both ends of the screens are original, with low four-centred arches, and retain their oaken doors, which have been rehung with the hanging styles outward to their old wrought-iron strap hinges. The line of the right-hand screen (on entering by the front doorway) is shown by the beam in the ceiling, though the screen itself has gone; that on the left, forming the end of the hall, remains in position, though recased and panelled. The hall fireplace is 8 ft. 2 in. wide, by 2 ft. 8 in. deep, with a flat four-centred head and moulded and splayed jambs. The bay window is modern. The drawing-room, separated from the hall by an eighteenth-century panelled partition, on the old line, retains its fireplace, which is like that of the hall, but smaller, 7 ft. 3 in. wide by 2 ft. 3 in. deep. The ceiling beams are original, and very roughly cut; the windows are all modernized except the large fivelight square-headed window at the back. This end of the room was once partitioned off from the rest, and is by tradition the chapel. It opens by a modern doorway into a porch, which is of two stories, forming a small bay to a bedroom on the first floor; it had as first built no entrance at the ground level and was probably a garderobe. The stairs occupy the place of the original staircase by the side of the hall chimney, but are on a larger scale. They are of eighteenth-century date, but the masonry of the walls is probably a century older. Owing to the difficulties of fitting, a good deal of the side space is boxed in with panelling, giving rise to the customary 'priest's chamber' story. A plain four-centred doorway on the first floor is pointed out as the door of this chamber, but is very probably the stairhead of the first staircase, which was taken up, as at present, outside the main wall of the house. The 'office' wing, which now contains the dining-room and an inner hall with a second staircase, has an original five-light window in the back wall, set very much to one side to allow for some former subdivision of the space. The stairs in the angle conceal an original two-light window in the side wall. The dining-room fireplace is modern, but the old chimney stack, and probably the arched fireplace, remain.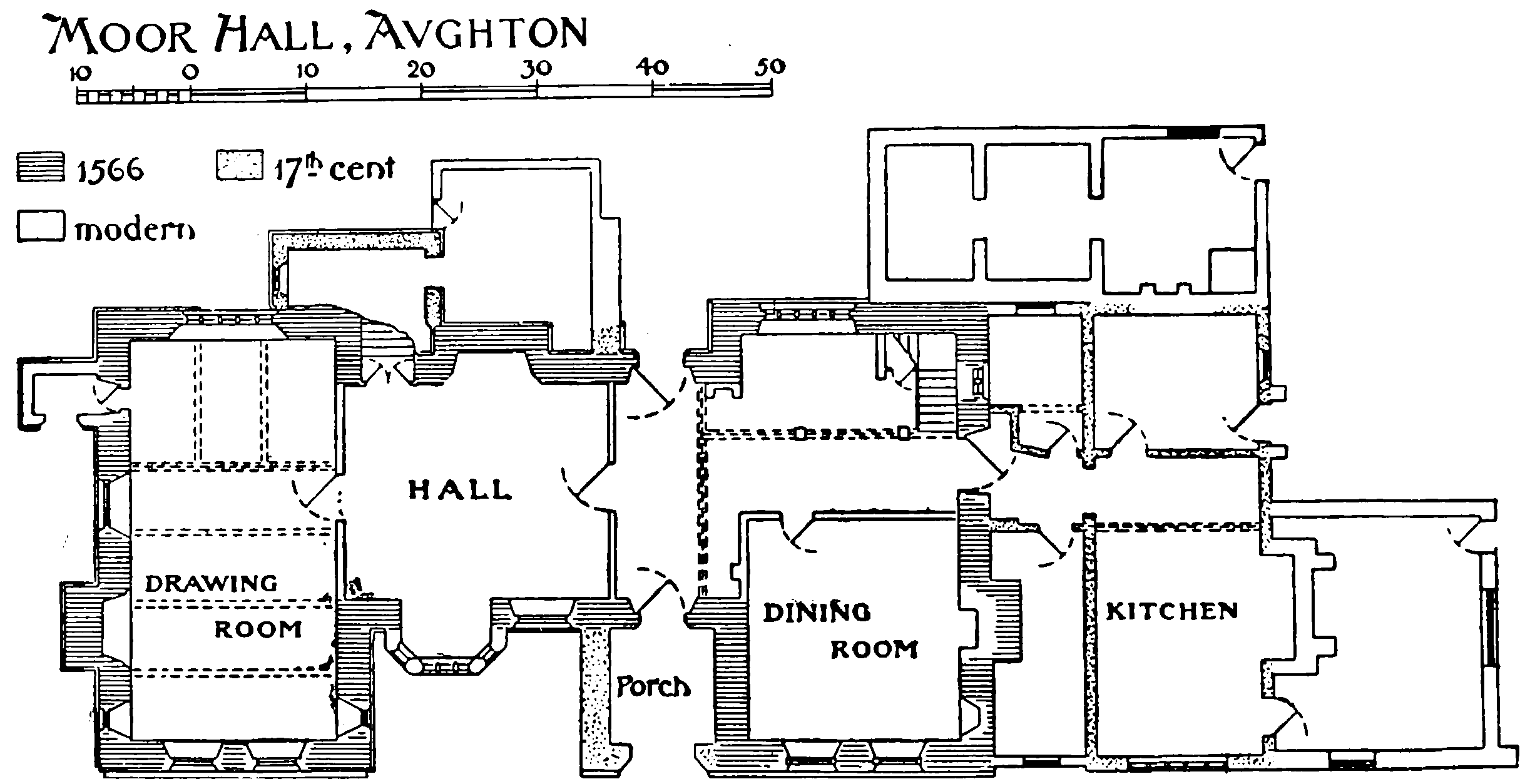 The kitchen offices are built with the usual 12 in. stone outer walls, and cut up by wooden partitions; they contain no ancient features of interest.
The first floor rooms call for no remark, but the attics have the original clay flooring between the joists. The trusses are king-posts with struts; nearly all the king-posts have been cut away to make a central passage in the roof space, but the tie-beams are sufficiently strong and do not seem to have sagged in consequence.
The MIDDLEWOOD estate, already mentioned, belonged to another Bickerstath family. (fn. 142) Madoc son of Madoc de Aughton granted to his daughter Emma lands called the New Ridding and 'Steuensis Field.' This was afterwards known as the Cock Beck estate. She married Thomas Blundell and had a son Robert, who married Maud, daughter of William Blundell (of Ince), and had a daughter Joan. Maud married as her second husband Henry de Ince. (fn. 143) No doubt through her influence, if not her right, the lands descended to her son Gilbert de Ince, whose wife Emma Ward was an heiress, Wido son of Madoc son of Bleddyn having granted lands known as Crawshaw (fn. 144) to her ancestor William the Ward. Gilbert de Ince acquired Bangardus Field, and was a prominent man in the district in the latter part of the reign of Edward III. (fn. 145) The two daughters of Gilbert and Emma divided the inheritance in 1399, but one sister, Malma or Maud, who married Henry de Bickerstath, seems ultimately to have inherited the other's share also.
The family prospered, and Thomas Bickerstath, the representative at the beginning of the seventeenth century, purchased another estate in Aughton, called Middlewood, which had originated in grants made by Madoc son of Bleddyn and his son Einion (fn. 146) to Adam son of Stephen de Aughton, and others, and had come to the Beconsaw (or Beckinshaw) family of Becconsall and Aughton, (fn. 147) descending regularly till 1557, when it was sold (fn. 148) to John Charnock of Farington. (fn. 149) In 1613 it was sold by Robert Charnock to Thomas Bickerstath. The latter by his will gave all his lands to his son Robert—his eldest by his first wife—excepting the Cock Beck estate, which he gave to John, one of his sons by his second marriage, and it was quickly sold to Henry Pye of Aughton. The Middlewood estate descended from Robert Bickerstath to his nephew, another Robert, who also died childless; it then passed to Thomas, half-brother to the former Robert, and was sold by his great-grandson Robert to John Dannett, whose son (the Rev. Henry Dannett of Liverpool) sold it to an ancestor of the present owner, Major Hughes of Sherdley in Sutton. (fn. 150)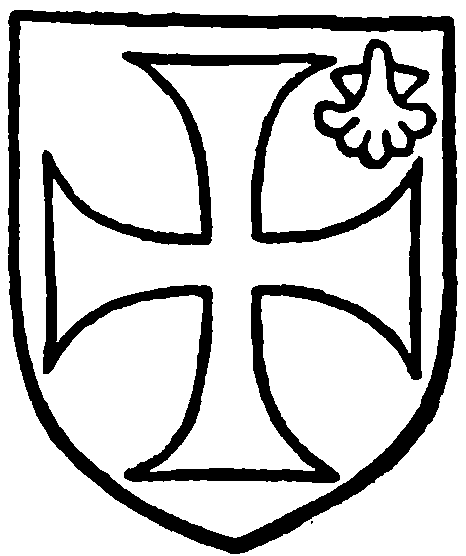 Another Bickerstath family acquired an estate before 1326, when Henry de Bickerstath contributed 3s. to the subsidy. He appears to have been son of a Simon de Bickerstath, and his own son was Henry, to whom on his marriage with Margaret, daughter of Richard de Sankey, the father gave lands in Aughton and Bickerstaffe. (fn. 151) Father and son dying without further issue, Richard de Sankey in 1361 released to John son of Simon de Bickerstath all his lands, mills, &c., wardships and reliefs, with remainder to John Bas of London and Margaret his wife. (fn. 152) John's widow Alice de Bickerstath was afterwards placed in possession of certain of her husband's lands, with remainder to Simon son of John de Bickerstath. (fn. 153) Gilbert occurs in 1408; and Joan widow of John held part of the lands in dower in 1479, Nicholas Bickerstath being in possession of the remainder. The estates were in this year settled upon Nicholas, with remainders to his two sons, two brothers, and the four sons of Gilbert Bickerstath. (fn. 154) Hugh, one of his sons, succeeded Nicholas, and in 1498–9 released to Miles Gerard of London, gentleman, twelve messuages, 200 acres of land, 100 acres of meadow, and 200 acres of pasture in Bickerstaffe and Aughton. (fn. 155) GERARD'S HALL takes its name from this family.
Nothing is known of the ancestry of Miles Gerard; in his will (fn. 156) he describes himself as having been born in Ormskirk. At the inquest in 1522, taken after his death, it was found that he held lands, &c. in Aughton of Alice Griffith and Margery Stanley in socage, by the yearly rent of 6d., and another parcel called the Halt Heyve Wood, of James Bradshagh, by the service of 1d. yearly. Peter Gerard, clerk, was his brother and heir, and over fifty years of age. (fn. 157)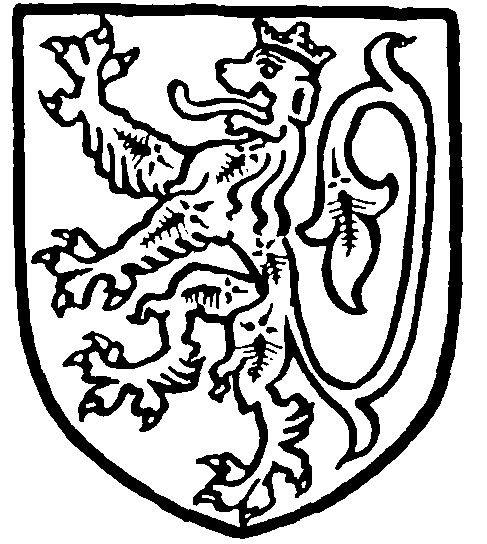 By the will of Miles Gerard the estate descended to his natural son Lionel, (fn. 158) whose son and heir Miles Gerard was in 1599 accused of withholding a rent due to the chantry of St. Mary Magdalen in Ormskirk church. (fn. 159) Henry Mossock of Bickerstaffe made complaints against him and his son Thomas in 1584. (fn. 160) This Thomas Gerard died in 1595 or 1599, before his father, leaving a son Miles, about ten years of age. (fn. 161)
Miles Gerard the elder deceased in June, 1602; by his will he desired to be buried in the parish church of Aughton 'near his ancestors,' and bequeathed 'all his harness and his cross bow' to his grandson Miles, and a dagger to Paul, one of his younger sons. (fn. 162) Miles Gerard the younger died 28 December, 1616, (fn. 163) and was succeeded by his eldest son Thomas, then a minor, not thirteen years of age. Thomas Gerard paid double to the subsidy of 1628 as a convicted recusant. (fn. 164) What became of his thirteen children is unknown. He appears to have died in 1671, when administration was granted, and his daughter Margaret, who married Edward Stanley of Moor Hall, is called his heir; Moor Hall and Gerard's Hall thus passed into the same ownership.
The MICKERING was one of the estates sold by the Bradshaghs in the reign of Henry VIII. It was purchased in 1547 by William Laithwaite; (fn. 165) a further small portion was acquired in 1552. (fn. 166) William died in 1565, and his son Robert in 1572, when James Laithwaite succeeded to the Mickering. (fn. 167) He died at the beginning of 1610, and in his will describes the difficulties he had had, and the heavy payments necessary, before he obtained the estate. These, he considered, amounted almost to a new purchase; consequently, he and his brother Henry, having no male issue, resolved to put aside the restriction imposed by their father. James willed that the Mickering should go to his grandchild James Burscough, although aware that William, the son of Robert, was desirous to claim under the old entail. (fn. 168)
James Burscough died in 1633, and the estate descended to his second son Maximilian. The elder brother Gilbert had his estate sequestered for 'delinquency' in 1643, and dying next year Maximilian claimed it, conforming to the existing government, but had to petition again in 1652, a new sequestration being enforced. (fn. 169) In 1658 part of it was purchased by John Tatlock of Cunscough from Maximilian, and more in 1682 from his daughters. From John Tatlock (who died in 1712) this and other estates descended to his son Richard; and on the latter's death in 1737 to his daughters Elizabeth and Ellen. The latter died unmarried; the former, ultimately sole heir, married in 1743 William Johnson, vicar of Whalley. (fn. 170)
There was also a Bochard or Butcher family residing in Aughton, the members of which are mentioned from time to time. (fn. 171)
One of the free tenants of Aughton about 1300 was Adam del Green. He had been a 'native' under the priory of Burscough, and the charter of his manumission has been preserved. By this the prior and convent gave to Adam son of John del Green and all his issue perpetual liberty, so that thenceforward they should be free men of St. Nicholas of Burscough wheresoever they wished to dwell; for this grant sixpence of silver was to be paid annually to the priory. (fn. 172)