Pages 328-331
A History of the County of Lancaster: Volume 3. Originally published by Victoria County History, London, 1907.
This free content was digitised by double rekeying. All rights reserved.
POULTON WITH FEARNHEAD
Polton, 1093–4, 1246; Pulton, 1147, 1155; Poulton, 1285.
Ferneheued, 1317, 1382–3; Fernyhede, 1414; Fernehead, 1530.
Poulton with Fearnhead is situated in an uninteresting country, flat and devoid of trees. There is nothing picturesque enough to induce the passer-by to revisit the neighbourhood. There are open fields where various crops are cultivated, including potatoes, turnips, clover, and corn. On the south the River Mersey forms the boundary, taking a sharp turn here, so that the flat marshy pastures are surrounded by the river on three sides, whilst on the north the canallike 'cut' of the Mersey Navigation makes this promontory of land to all intents and purposes an island. The geological formation consists entirely of the upper mottled sandstone of the bunter series of the new red sandstone. The soil is chiefly alluvial in the south and of clay in the north.
The two portions of the township are united for all purposes except the maintenance of the roads. Poulton, on the south, contains 703 statute acres. It is traversed by the main road from Manchester to Warrington, and by the Liverpool, Warrington, and Manchester section of the Cheshire Lines Committee's railway, with a station at Padgate. Poulton village stands upon the old highway between Warrington and Bolton, formerly known as 'Padgate,' which has given its name to the brook dividing the township from Warrington. Fearnhead, on the north, was formerly described as a hamlet of Poulton, but in the thirteenth century was part of Woolston. (fn. 1) It contains an area of 616½ statute acres, (fn. 2) with a group of houses at Fearnhead Cross on the highway last referred to. The population of the joint township in 1901 was 1,428 persons. (fn. 3)
The township is governed by a parish council.
Industrial schools were erected here in 1881 by the guardians of the Warrington Union.
The great tithes belong to Leycester's Hospital, Warwick. (fn. 4)
MANORS
POULTON was given by Count Roger of Poitou in 1093 or 1094 to the abbey of St. Peter of Shrewsbury. (fn. 5) It had formed part of the count's demesne between Ribble and Mersey. (fn. 6) The gift was duly confirmed by Henry I, and about the year 1147 by Ranulf, earl of Chester, (fn. 7) and in 1155 by Henry II. (fn. 8) At a subsequent date, probably before the end of the twelfth century, the manor appears to have been acquired from the abbey of Shrewsbury by Robert Banastre, first lord of Makerfield. In 1246 a later Robert Banastre, by fine and for 2 marks of silver, released two brothers, Hamon and Robert, his natives of Poulton, from all manner of nativity and servitude. (fn. 9) A little before 1285 Robert Banastre enfeoffed Alice, daughter of Gilbert de Haydock, of the whole vill of Poulton, to hold in fee and inheritance, as freely as the grantor or his ancestors had held it, rendering a pound of cummin at the Nativity of St. Mary. (fn. 10) In 1285, at Newton in Makerfield, after the said Alice's marriage to Richard de Moston, the same Robert confirmed this grant to them. (fn. 11) In 1292 Richard son of Emma de Woolston recovered seisin of a few acres of land here against Richard de Moston. (fn. 12)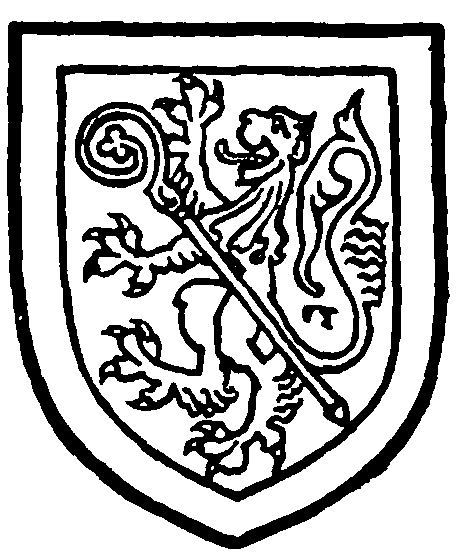 Richard de Moston seems to have been son of Richard de Moston of Moston in the parish of Manchester. (fn. 13) By Alice his wife he had issue William, who in 1323, describing himself as 'dominus de Morleys,' conveyed all his lands in Poulton and Woolston to Robert his brother. (fn. 14) William de Moston, son of this Robert, was living in 1366 when he gave to John de Haydock an acquittance for £500 due upon a bond. (fn. 15) In 1377 he conveyed the manor to feoffees, by whom it was settled upon his brother Richard, with remainder to four sisters (?) or their issue, represented in 1393 by John son of John de Sutton, Katherine wife of Gilbert de Bruche, Emma wife of John son of Robert de Assheton, and Agnes daughter of Thomas Kynsy, afterwards the wife of Henry Berry. (fn. 16) To these persons Matthew son of Gilbert de Southworth in 1394 released his right in the manor, which he had acquired by a demise made to him by William de Moston in 1384. (fn. 17)
From this time the reputed manor ceases to exist, the estates belonging to it descending in the representatives of the families named. In 1432 John Hawarden and Elizabeth his wife held one of the pourparties. (fn. 18) Another descended in the family of Bruche, and seems to have been conveyed to Thomas Norris in 1576, with lands in Orford and Warrington, by Hamlet Bruche. (fn. 19) A third share, consisting of 3 messuages, 120 acres of land, meadow, and pasture, 420 acres of wood, moor, and heath in Woolston, Poulton, and Fearnhead, was conveyed by fine in 1567 by Sir John Atherton, Margaret his wife, and William Culcheth, base son of Ralph Culcheth, to Thomas Walmesley, (fn. 20) and was in the possession of Robert Walmesley of Coldcotes, who died in 1612, holding it of Sir Richard Fleetwood, as of his manor of Newton in Makerfield by a yearly rent of 2s. (fn. 21) The fourth was probably subdivided into small tenements. (fn. 22)
Long before the manor of Poulton was granted out of his demesne by Robert Banastre the mesne manor of BRUCHE (fn. 23) appears to have been given to the Botelers of Warrington, as 2 oxgangs of land. In 1219 the southern half of this estate was conveyed by fine by William le Boteler to Thomas Waleys, possibly a brother of Richard Waleys, lord of Uplitherland. (fn. 24) The immediate descendants of Thomas Waleys have not been traced. At some subsequent date the same oxgang of land seems to have been granted to the ancestor of Bruche, (fn. 25) while the mesne lordship of the other oxgang was conferred upon the family of Haydock, of Bradley, the lords of which are subsequently found to have been mesne lords of one moiety of Bruche under the Botelers of Warrington, who in turn held this mesne manor of the lords of Newton in Makerfield.
Whilst Richard Fitton was seneschal of Makerfield, circa 1280, Robert Banastre gave a parcel of ground lying between the moss and Woolston Brook, on the south side of the Levynges croft, in Woolston, to Robert de Samlesbury, and to his tenants dwelling in La Bruche he gave common of pasture for all cattle within the bounds of Poulton and Woolston for 18d. at Midsummer. (fn. 26) In 1288 Richard de Samlesbury recovered, against Richard de la Bruche and Margaret his wife and others, his seisin of common of pasture belonging to his free tenement in Warrington. (fn. 27)
Richard was living in 1305, (fn. 28) and was probably father of Thomas de Bruche, who with Agnes his wife was a defendant in pleas in 1325 and 1328, (fn. 29) and of Henry del Bruche, the elder son, who was receiver of the honour of Halton in 1317 (fn. 30) and in possession of this manor in 1323, (fn. 31) when he enfeoffed his son Richard and Amine his wife, daughter of Thomas de Hale, of lands in Poulton and Warrington. (fn. 32) At the same time an agreement was made between Richard de Bruche and his father-inlaw that the latter should have these lands for five years and in return would honestly maintain Richard and Amine in victuals, clothes, and other necessaries in a manner befitting a gentleman and gentlewoman of their estate, and the first year of the five would maintain Richard at school at 'Oxenford' with all necessaries, and the four ensuing years at the court of our lord the king at the Common Bench, if it should be in England, with all needful charges, and paying him also the sum of 43s. 4d. yearly. (fn. 33) The issue of this marriage was at least two sons, Thurstan, who with his mother Anina or Amina, was occupying lands in Poulton in 1361, (fn. 34) and Gilbert, the eldest son and heir, who married Katherine, one of the sisters and coheirs of William de Moston, lord of Poulton. (fn. 35) In 1387 he was in Ireland on the king's service in the company of Robert, duke of Ireland, (fn. 36) and he was still living in 1397–8. (fn. 37) He was the father of William Bruche, upon whom tenements in Poulton and Glazebrook were settled by fine in 1417. (fn. 38) In 1432 William Bruche was adjudged to give Nicholas Risley a hogshead of wine or 2 marks as the result of an award made between them and their respective sons, concerning divers trespasses committed between them. (fn. 39) He died in 1436. (fn. 40)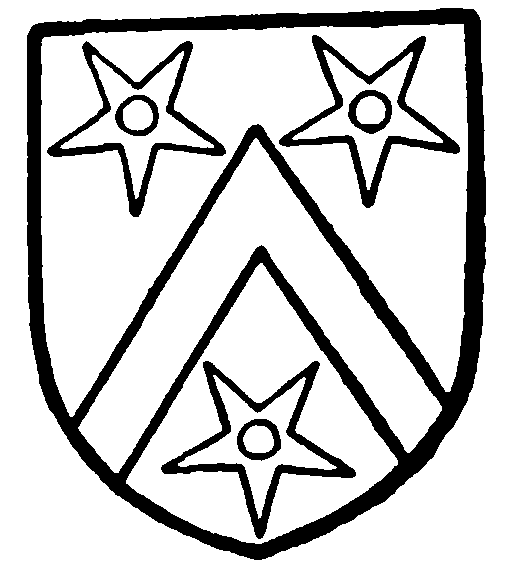 Richard his son and heir married Margaret, daughter of Peter Legh of Bradley and Lyme. In 1457 he settled part of his estate upon Dulcia, daughter of Hamlet Mascy of Rixton, upon her marriage to his son and heir apparent, Hugh Bruche. (fn. 41) In 1465, Richard Bruche held of Peter Legh of Bradley one half of the manor of Bruche by knight's service and 12d. yearly, which manor was situated on the south side of a certain heath called the Bruche Heath, and extended to the lane leading from Warrington to Woolston and as far as the water of Mersey, and in width from the Bruche Brook on the west to Woolston Brook on the east. (fn. 42) Richard Bruche was living in 1476 and was the father of Henry Bruche, who is thought to have fallen at Bosworth Field, (fn. 43) and of Hugh, his eldest son and successor, who did homage to Sir Thomas Butler for his lands in Orford and Sankey on 13 January, 1490. (fn. 44) Hugh died before 1504, and was succeeded by Hamlet, his son and heir, who did homage at Bewsey on 11 April, 1507, for his lands in Bruche, Orford, Warrington, and both Sankeys, (fn. 45) but died on 7 April, 1508, Richard his son being six years of age. (fn. 46) The wardship of the heir was in dispute between Sir Thomas Boteler and Hamlet Bruche's feoffees, but the matter was compromised. (fn. 47)
Richard Bruche did suit at a court held at Warrington in 1523. (fn. 48) He married Anne, daughter of Thomas Hawarden of Woolston, and heads the pedigree of Bruche entered in William Flower's visitation of the county in 1567. (fn. 49) He died at Warrington 20 August, 1560, (fn. 50) and his wife 21 August, 1568. Thomas his son was twice married, first to Margaret, daughter of Peter Legh of Bradley, by whom he had two sons, Hamlet and Roger, and secondly, to Sibyl, daughter of Sir George Holford, widow of John Warburton of Arley, by whom he had one son, Richard. (fn. 51)
Among the names of various enclosures forming the demesne of Bruche the following occur at this time:— Thickholt, Thinholt, Stockey Croft, Lockers meadow, Warthe meadow, and Harper Sparth. By the water of Mersey was a messuage called The Twyeste or Twist; near Bruche were the Great Haigh and The Offenham or Ofnam; in Warrington land called Rypshagh and Rysshefeld. (fn. 52)
The three last-named generations of this family were spendthrifts, each in its turn in a greater degree than the last. In 1584 Hamlet Bruche having issue only one daughter, Dorothy, sold the hall and demesne to his brother Roger, reserving a life estate in the western half of the mansion with some old farm buildings. (fn. 53) From this time Roger Bruche appears to have indulged in the dissolute but fashionable habits of dicing, gaming, and cockfighting. Early in 1590 Peter Legh of Bradley, his kinsman and master, discharged his debts, then amounting to £200, and with another friend became his trustee with a view to preserving his inheritance 'for the maintenance of his issue and posterity,' a consummation which his kinsman Legh 'did greatly desire.' (fn. 54) In furtherance of this object Legh persuaded his thriftless kinsman to enter into a recognizance with him in £100 that he would not, during his after life, play at dice or cards except in his kinsman's presence, nor play at tables, bowls, or other games above 12d. a game, nor bet at such games above that sum, 'nor shoote, bett or lay upon any one matche shooting above 20s.' nor make nor fight any battle at any cockfight above 2s. at any one battle, nor become surety with or for anyone by bond without his kinsman's consent. (fn. 55)
In 1612 Hamlet Bruche and his brother Roger had become lessees of part of the demesne of Bruche under their kinsman Sir Peter Legh, (fn. 56) who had then acquired their whole patrimony, out of which little seems to have been left to them beyond a small sum in cash. (fn. 57) The manor subsequently descended to Piers Legh of Bruche, who died in 1686 unmarried, when the estate devolved upon his half-sister Frances, who married in 1687 her kinsman Peter Legh, son of Richard Legh of Lyme. Their only son died unmarried in his mother's lifetime, and upon her death in 1727 the estate passed to the representative of her aunt Frances Legh, (fn. 58) who in 1656 had married William Bankes of Winstanley.
The estate was sold early in the last century by William Bankes of Winstanley, and was acquired by Jonathan Jackson, sailcloth manufacturer of Warrington. In 1820 soap works were erected upon a portion of the Bruche estate, to which the name of Paddington was given, by Robert Halton, whose partner Mr. Jackson became in 1821. Three years later the excise officers of the crown recovered the sum of £6,340 against the partners for double duty upon soap surreptitiously made in a secret boiling-room of which no entry had been made in the excise books. The trade creditors of the firm taking alarm caused it to become involved in bankruptcy, upon which the partners' estates were sold. On 10 December, 1824, the Bruche estate was put up for sale and purchased for £19,200 by Thomas Parr of Warrington, (fn. 59) whose son Thomas Philip died without issue in 1891, when the estate passed to his brother John Charlton Parr of Grappenhall Heys, the present owner. (fn. 60)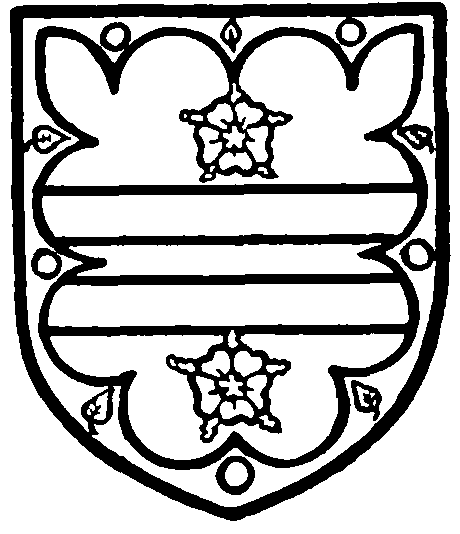 FEARNHEAD
FEARNHEAD was anciently an area mainly consisting of wood, waste, and moss, which in process of time was brought into cultivation by the tenants of the manor of Poulton. In 1282 Hugh son of Gilbert de Southworth demised to farm to Richard son of Emma de Woolston for life lands in Fearnhead in Poulton which he had by the grant of the said Richard. (fn. 61) Richard de Fernyheued is mentioned as a contemporary of Henry de Bruche, (fn. 62) and again in 1317. (fn. 63) In 1382–3 Maud del Fernyhed gave a parcel of land in Ferneheud to Matthew de Southworth, (fn. 64) and in 1414 Richard son of Adam de Fernyhede gave all his lands in Fernyhede hamlet and Woolston to feoffees. (fn. 65) In the year 1400 John de Southworth and Jane his wife were described as of Fearnhead. (fn. 66) A lease of Sir John Southworth's lands here in 1509 names Peys Croft, Heathey, Maben Ridding, and Romescrymoll. (fn. 67) In 1586 Roger Bruche and Sir John Southworth agreed to abide by the award of Randle Rixton of Great Sankey touching the division and 'mearing out' or bounding of the waste grounds and common called Bruche Heath in Poulton. (fn. 68) In 1530 John Fernehead possessed lands in Fearnhead, which he held by a free rent of 8s. 9d. of Richard Bruche. (fn. 69) The will of Richard Fearnhead of Fearnhead, yeoman, was proved in 1604, and that of Thomas in 1642, but the family did not continue to be landholders here much later.
Roger Bruche of Bruche and John Heapy of Fearnhead were freeholders in 1600. (fn. 70)
Christ Church, Padgate, was built in 1838, and an ecclesiastical district was formed for it. (fn. 71) The vicarage is in the gift of the rector of Warrington.
There is a Wesleyan church at Padgate.
Formerly there seems to have been a cross at Fearnhead. (fn. 72)