Pages 348-352
A History of the County of Lancaster: Volume 3. Originally published by Victoria County History, London, 1907.
This free content was digitised by double rekeying. All rights reserved.
WHISTON
Quitstan, 1245; Wystan, Quystan, 1278; Whystan, Whytstan, Whyghtstan, 1292; Quistan, 1346; Whistan usual, but Whiston occurs as early as 1355.
This township has an area of 1,782½ acres. (fn. 1) It occupies irregular ground south of Prescot, in the very prosaic neighbourhood of coal-mines. The grounds of Halsnead Park, in the south-east, a rather bare, sparsely timbered estate, fill up a little more than one quarter of the whole area of the township. To the west of Halsnead is Ridgate. The rest of the land is laid out in pastures and cultivated fields where potatoes, turnips, and corn are raised, the loamy and gravelly soil seeming very fertile. There are occasional substantial-looking farms. The northern part of the township is bare and has an unfinished appearance, a good deal of small cottage property standing amongst patches of treeless waste ground. The village of Whiston is almost continuous with Prescot. The roads are generally paved with square stones and are not of the smoothest. The geological formation of the western half of the township consists of the coal measures; the eastern moiety, of the lower mottled sandstone of the bunter series, except in the north-eastern corner, where the pebble beds of this series of the new red sandstone formation occur southward as far as Holt.
The western and southern boundaries are formed by two brooks, which unite to flow south through Tarbock. The Prescot and Warrington road, along which run the electric cars, passes through the northern part of the township, and from it two roads spread out, passing through Whiston village, and then to the east and west of Halsnead Park to join the road from Huyton to Cronton. The London and North Western Company's railway from Liverpool to Manchester goes through the centre of the area, and the St. Helens branch through the northern part.
The population in 1901 was 3,430.
Collieries are worked, and form the chief industry. Formerly women as well as men worked in them. (fn. 2) Flower pots are made here. There are also file and tool makers.
Whiston cross stood about a mile and a half southeast of Prescot church; and the stocks were close by it. (fn. 3)
The Whiston Parish Council consists of ten members. The Whiston Rural District Council is composed of representatives of all rural townships in the Prescot Union, and has a sanatorium and an isolation hospital in Whiston, in which is also the workhouse for the Prescot Union.
MANORS
The earliest record of WHISTON is contained in the survey of 1212, in which it is stated that 'Vivian Gernet gave to Robert Travers four plough-lands and a half by the service of the third part of a knight,' parcel of the fee of one knight which he held as chief forester of the forest of Lancaster. (fn. 4) As Vivian Gernet lived in the time of Henry II, an approximate date for the grant is afforded. (fn. 5) Richard Travers occurs about 1190, (fn. 6) and shortly afterwards Henry Travers was lord of Whiston, and granted to Cockersand Abbey an annual rent of 2s. from the mill. (fn. 7) He was succeeded by his son Adam, who confirmed the gift of his father, (fn. 8) and Adam by his younger brother Richard; the latter in 1252 was holding the four and a half plough-lands in Whiston. (fn. 9)
Richard had two sons—Roger and Henry; the elder succeeded to Whiston, the younger receiving Ridgate from his father, and becoming ancestor of the family of Travers of Ridgate and Hardshaw, which continued down to the beginning of the seventeenth century. In 1284 Roger Travers made complaint that Benedict Gernet, Alan de Halsall, and others had disseised him of the manor of Whiston, except one messuage, and it was decreed that he should recover. (fn. 10)
Roger was still living in 1314, (fn. 11) but his son Robert was in possession in 1324. (fn. 12) He received from William de Dacre a confirmation of the manor of Whiston, (fn. 13) and grants of his as late as 1348 are extant. (fn. 14)
John son of Robert Travers had in 1353 a dispute with the rector of Prescot as to a messuage and acre of land which the latter claimed as belonging to his church; (fn. 15) and there were further disputes in 1369 and 1370. (fn. 16) Early in 1390 he made a general feoffment of his manor of Whiston and lands, (fn. 17) which his feoffees in April, 1394, regranted to John Travers of Whiston and Margaret his wife, with remainder to Richard, son of Thomas Travers and the heirs between him and Cecily his wife, daughter of Thomas de Strangeways. (fn. 18) Richard was probably the grandson of John Travers, and very young at the time; it is not known whether the marriage then arranged ever took place, but in 1408 Richard was contracted to marry Katherine, daughter of Sir John de Bold. (fn. 19) He was still living in 1444. (fn. 20)
John Travers, son of Richard, appears to have succeeded. By his wife Alice he had a son Thomas, who in 1480 sold the manor of Whiston to Richard Bold of Bold, (fn. 21) whose descendants held it throughout the sixteenth century. (fn. 22) About 1600 it was acquired by the Ogle family, who had long before commenced to purchase parts of the Travers lands. (fn. 23)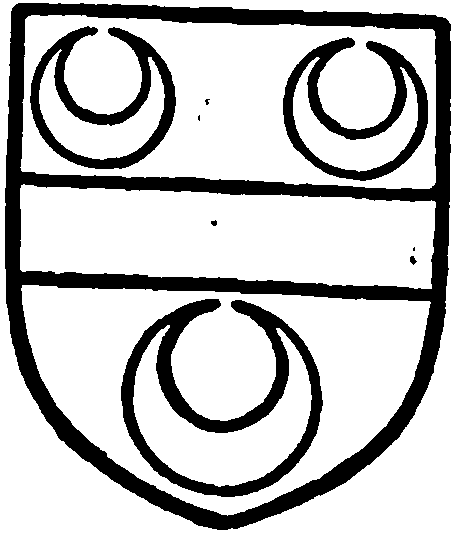 The Ogles appear in Lancashire in the middle of the fifteenth century as stewards of the manor of Prescot. John Ogle, the earliest known, is said to have been a son of Sir Robert, first Lord Ogle, who died in 1469. (fn. 24) Early in 1472 John Ogle of Prescot purchased lands in Rainhill from John, son and heir of Hugh Woodfall. (fn. 25) Margaret, widow of John Ogle, and Roger their son purchased lands from John Travers, (fn. 26) and the family continued to prosper, becoming possessors of the manors of Whiston and Halsnead, the purchaser being John Ogle. (fn. 27)
John's son and heir Henry, born about 1586, (fn. 28) married in 1610 Elizabeth, daughter of Robert Whitby of Chester, (fn. 29) and had by her a numerous offspring. He died about 1649, (fn. 30) but does not seem to have taken any part in the Civil War. Two of his sons, however, took arms on the king's side. Cuthbert, the eldest, received a commission from the earl of Derby, but soon retired, and in 1646 took the National Covenant in London and compounded for his estates by a fine of £120. (fn. 31) Henry his brother, holding a similar commission, took part in the defence of Lathom House. (fn. 32)
Cuthbert died in 1670, the heir being his son Edward, (fn. 33) whose daughter and eventual heir Elizabeth carried the manor to her husband Jonathan Case, of the Red Hazels in Huyton. (fn. 34) About the beginning of last century the manor was held by Richard Willis of Halsnead, to whose heirs it has descended; but the hall was then in the possession of John Ashton Case, a Liverpool merchant, great-grandson of the above-named Jonathan. (fn. 35)
Richard Travers, as already stated, gave his younger son Henry his land in RIDGATE (fn. 36) in Whiston, which had been granted to him by the hospital of St. John outside the Northgate of Chester at a rent of 12d. (fn. 37) Henry Travers had sons John and Henry, (fn. 38) and the latter apparently a son and successor named John, (fn. 39) contemporary with the John Travers son of Robert, who was lord of Whiston. The descent cannot be traced with certainty. (fn. 40)
At the end of the fifteenth century appears another John, followed by Henry (fn. 41) and Robert early in the next. (fn. 42) About 1560 the last-named was succeeded by his son John, who died in October, 1583, holding the manor of Ridgate of the queen, as of the late dissolved hospital of St. John at Chester, by a rent of 12d., and lands in Whiston, Hardshaw, and Rainford. (fn. 43)
His heir was his son John, (fn. 44) twenty-three years of age, who soon afterwards became implicated in the Babington plot, for which he was executed as a traitor in 1586, his property being forfeited. (fn. 45) William Travers, believed to be a brother, recovered Ridgate and most of the lands held by the father; dying in 1591 he was succeeded by a younger brother, Henry Travers, described as of 'Hardshaw.' (fn. 46) After this Ridgate seems to have passed away to the Bolds and Ogles, together with Whiston. (fn. 47)
About 1285 Henry de Torbock and Ellen his wife granted their land in Ridgate to Burscough Priory. (fn. 48) From the charters it would appear that Ridgate was partly within Tarbock, but later inquisitions state that the Torbocks' land in Ridgate was held of the lord of Whiston. (fn. 49)
At the halmote of the manor held in 1523 a record was made of the bounds, and in 1526 Sir Richard Bold, lord of the manor, was reported to have wrongfully enclosed part of the Copped Holt. (fn. 50)
HALSNEAD
HALSNEAD (fn. 51) is first mentioned in 1246, when William, son of William Assolfi, and William, Adam, and John, his sons, with others, were convicted of having dispossessed Siward de Derwent and Cecily his wife of an acre belonging to the fourth part of Halsnead. (fn. 52)
Three generations of a family bearing the local name appear next—Adam, Ralph, and Thomas. Adam de Halsnead granted his 'whole vill of Halsnead' to his son Ralph, and Ralph granted it to Richard son of Alan le Norreys. (fn. 53) In 1278 and 1284 Richard le Norreys appeared as plaintiff against Richard Travers and Henry Travers of Whiston, as already stated. (fn. 54) The next step is not clear, but Halsnead passed from Richard's son Alan to Robert le Norreys of Burtonhead, and his son John was in possession from 1324 onwards. (fn. 55) Dying about 1346 John was followed by his son Nicholas, who occurs from time to time down to the end of the reign of Edward III; (fn. 56) he may be the Nicholas le Norreys of Burtonhead whose son succeeded to that manor, but though the Burtonhead family afterwards acquired part of Halsnead, the Wetherbys were the heirs in 1422. (fn. 57) The two families of Wetherby (fn. 58) and Pemberton (fn. 59) remained in possession down to the beginning of the seventeenth century, when the Ogles of Whiston probably acquired the lordship. (fn. 60)
Their tenure did not continue long. In 1684 Thomas Willis, a merchant of Liverpool, purchased Halsnead and settled there. (fn. 61) He had a son Martin, whose children Thomas (fn. 62) and Daniell (fn. 63) dying without issue, Halsnead went to their cousin Thomas, grandson of William Swettenham of Swettenham, by his wife Bertha, daughter of Thomas Willis. (fn. 64) The heir took the name of Willis, but his son Thomas dying without issue in 1788, another cousin of Daniell Willis, by his mother's side, succeeded. This was Ralph Earle, who took the name of Willis. (fn. 65) He died two years later, when his son and heir Richard came into possession and held it till his death in 1837. He was succeeded by his sons Richard, Joseph, and Daniell in turn; the last of these died in 1873, and his son Henry Rodolph D'Anyers Willis, in 1902; the latter's son Richard Atherton D'Anyers Willis, born in 1871, is the present lord of the manors of Whiston and Halsnead. (fn. 66) No courts are held.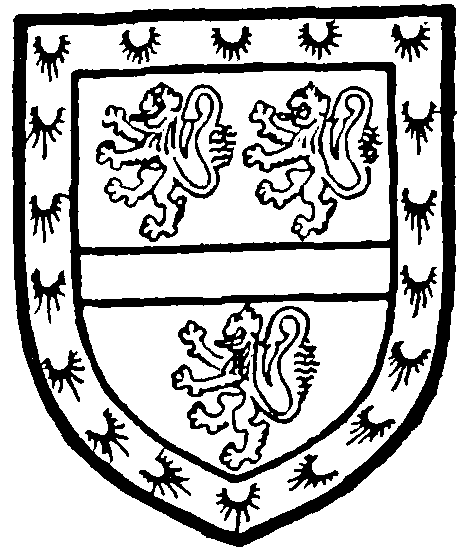 The Athertons of Halsnead occur frequently in the fifteenth century. (fn. 67)
The freeholders of Whiston in 1600 were John Ogle, James Pemberton of Halsnead, and Peter Wetherby; (fn. 68) in 1628 they were Henry Ogle, James Pemberton, and George Wetherby. (fn. 69) According to the hearth-tax list there were in Whiston in 1666 eighteen houses of three hearths and more; the principal was that of Henry Ogle, with eleven. (fn. 70) The 'Papists' estates' registered in 1717 included those of Henry Case, a house and coal mine; William, son of Robert Case; and William Forrest. (fn. 71) The land tax returns of 1787 show that the principal owners there were Thomas Willis of Low Halsnead, the Case trustees, and Thomas Mackin.
In connexion with the Established Church, St. Nicholas's was built in 1868, succeeding a licensed chapel opened in 1846. (fn. 72) There are chapels for the Wesleyan Methodists and the United Free Methodists, erected in 1832 and 1879 respectively. The Welsh Calvinistic Methodists also have a chapel, built in 1890.