Pages 35-40
A History of the County of Lancaster: Volume 3. Originally published by Victoria County History, London, 1907.
This free content was digitised by double rekeying. All rights reserved.
KIRKDALE
Chirchedele, Dom. Bk.; Kirkedale, 1185; Kierkedale, 1200.
With a frontage to the Mersey of a mile in length, Kirkdale extends inland about a mile and a half, the area being 841 acres. (fn. 1) It occupies the level ground between Everton and the river, a large part of which was formerly sandhills, and the village (fn. 2) lay at the foot of the hill, on the north-west side of the road from Liverpool to Walton. To the north rose a brook which ran down to the river by Bank Hall. (fn. 3) From the village a road led to the river side at Sandhills; (fn. 4) another road, Field Lane, afterwards Bootle Lane and now Westminster Road, ran to Bootle. On the eastern side towards the border of Walton (fn. 5) the land rises a little, attaining 150 ft. above the Ordnance datum. Like other townships absorbed by the growth of Liverpool, Kirkdale is a mass of buildings, chiefly small cottage property, the dwellings of the working classes, mixed up with factories and warehouses, railways, and shops. There are no natural features left, scarcely a green tree to relieve the monotony of ugly buildings and gloomy surroundings, save in some old enclosure that was once a garden.
The geological formation is triassic, consisting of the upper mottled sandstone of the bunter series resting upon the pebble beds of that series, which crop up on the higher ground, with a narrow strip of the basement beds of the keuper series resting upon them.
The old road from Liverpool to Walton and Ormskirk remains the principal thoroughfare. The Lancashire and Yorkshire Company's railway from Liverpool to Preston has stations called Sandhills and Kirkdale, and the Southport line, which branches off at Sandhills, has another station at Bank Hall. The London and North-Western Railway's branch from Edge Hill to the docks has a station at Canada Dock, and the Cheshire Lines Committee have one at Huskisson Dock. The Overhead Railway runs along the line of docks, with several stopping places; and the Liverpool tramway system has many lines in and out of the city and across. A large part of the shore side of the township is occupied with railway sidings and stations in connexion with the dock traffic. The portion of the dock system within the township limits includes Sandon Dock, with its large graving docks; Huskisson Dock, with two long branches, and Canada Dock with its branch. For many years, from about 1860, Canada Dock has been the centre of the timber trade, but the discharging ground has been moved further north.
Kirkdale Gaol, (fn. 6) where executions formerly took place, stood near Kirkdale railway station; part of the site has since 1897 been utilized as a recreation ground. Close by are the industrial schools of the Liverpool Select Vestry. (fn. 7)
Stanley Hospital was founded in 1867.
St. Mary's proprietary cemetery (fn. 8) was opened in 1905 as a public garden in charge of the corporation. It is known as Lester Gardens.
Colonel John Moore, a regicide, was lord of the manor. In recent times Canon Thomas Major Lester, incumbent of St. Mary's for nearly fifty years, has been the most notable resident; (fn. 9) his life was given up to various public services in connexion with education and philanthropy, large industrial schools being founded and maintained by his efforts.
Kirkdale was included within the borough of Liverpool in 1835, being a ward by itself; in 1895 it was divided into three wards, each with an alderman and three councillors.
MANOR
In 1066 Uctred held KIRKDALE, which was assessed at half a hide, and worth 10s. beyond the customary rent, and free from all custom except geld of the ploughlands and forfeitures for breach of the peace, ambush, &c. (fn. 10) It is probable this was the half hide held in 1086 by Warin, one of Roger of Poitou's knights, who may be identified with Warin Bussel, ancestor of the barons of Penwortham. This barony, probably incorporated by Stephen early in his reign, included Kirkdale, which rendered the service of three-tenths of a knight's fee to the quota due from the barony. (fn. 11)
Warin Bussel II gave the vill to one Norman, to hold by knight's service. (fn. 12) Roger de Kirkdale held the manor in the latter half of the twelfth century, and dying in 1201 (fn. 13) left a daughter Quenilda as heir. (fn. 14) She married Richard son of Roger, who assumed the local surname, and died before 1226, when Quenilda's marriage was in the king's gift by reason of her tenement in Formby. (fn. 15) Her elder daughter Ellen married William de Walton, at one time rector of the church, and their son William, known as William de Kirkdale, was in 1241 returned as holding the third part of a knight's fee in Kirkdale, of the earl of Lincoln, then lord of Penwortham. (fn. 16)
William's son, Robert de Kirkdale, was in possession before 1288, (fn. 17) and in 1320 agreed to sell the manor to Robert de Ireland; (fn. 18) the transfer was completed in the following year, (fn. 19) and the purchaser was returned as tenant in 1323. (fn. 20) Adam de Ireland of Hale, father of Robert, held lands here and was in 1322 stated to hold the three ploughlands. (fn. 21)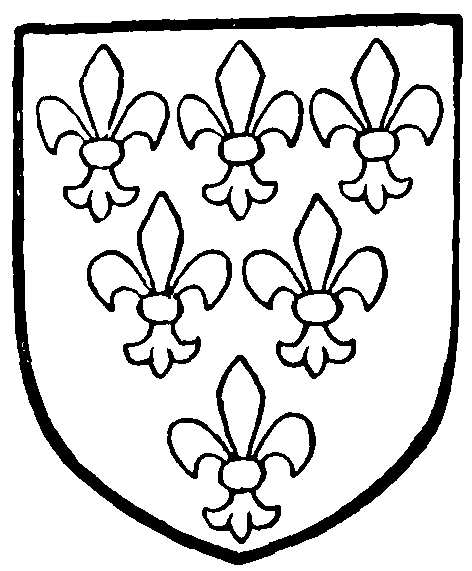 Robert de Kirkdale retained a small estate, which passed to his son Henry before 1332. (fn. 22) Henry de Kirkdale died without issue before 1353, when he was succeeded by his sister's children. (fn. 23)
The new lord, Robert de Ireland, answered in 1355 for the third part of a knight's fee held of the duke of Lancaster. (fn. 24) In 1361 John de Ireland, probably his son, was in possession, (fn. 25) and in 1378 another Robert de Ireland contributed to the aid granted to John, duke of Lancaster, in respect of this manor. (fn. 26) Robert married Lora, afterwards the wife of John de Legh of Macclesfield. He died in 1381, (fn. 27) leaving a son and heir Robert, who was perhaps a minor. The younger Robert in 1399 released to John, son of Robert de Legh, the messuages and lands in Hale and Kirkdale then held by John and Lora his wife. (fn. 28) In 1404 he was outlawed, at the suit of John de Legh, for non-payment of a debt of 12 marks. (fn. 29) Four years later he released to William de la Moore of Liverpool his right in various tenements in Kirkdale and Liverpool, (fn. 30) and by another deed granted to the same William the manor of Kirkdale and eight acres in Liverpool. (fn. 31) Peter and Robert de Legh, sons of John and Lora, also disposed of their lands here to the Moores, (fn. 32) who thus became undisputed lords of the manor and holders of a considerable estate.
The first on record of the Moore family is Randle de la Moore, who as reeve of Liverpool appeared at the sessions of the justices in eyre at Lancaster in 1246. (fn. 33) His name frequently occurs in documents of the time of Henry III and Edward I. (fn. 34) His eldest son, John de la Moore, sen., also attested many charters of the time of the first Edwards; he was one of the three attorneys found by the borough of Liverpool in a plea of quo warranto at Lancaster in 1292, (fn. 35) and he and his brother Richard were returned to the Parliament at Carlisle in January, 1307, as burgesses for Liverpool. (fn. 36)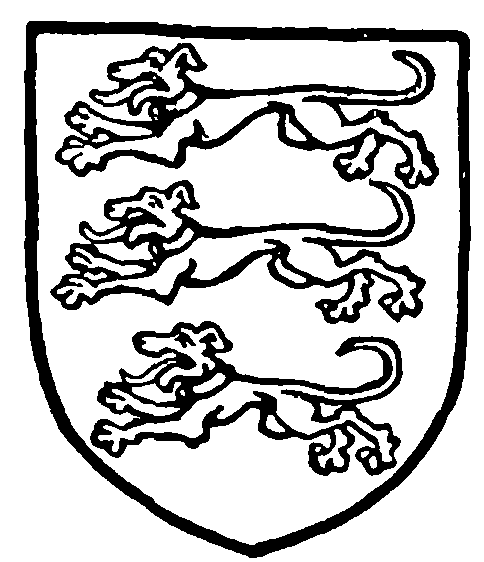 John de la Moore, junior, son of the last named John, occurs as holding land in Liverpool in 1323, (fn. 37) and as a witness to Liverpool charters down to 1337, about which time probably he was succeeded by Roger his son and heir, who held eight burgages in Liverpool in 1346. (fn. 38) He died about three years later, leaving a son William, a minor, (fn. 39) who died before 1374 without issue, when his tenements passed to his kinsman Thomas, (fn. 40) grandson of William, apparently a younger brother of John de la Moore, jun. William was the father of John de la Moore, who was mayor of Liverpool in 1353, and had considerable property there. (fn. 41) Dying about 1361 John was succeeded by his son, the above-named Thomas, who had received a grant of lands in Kirkdale from his father in 1360. (fn. 42) Thomas was frequently mayor of Liverpool between 1383 and 1407. (fn. 43)
It was his son William who, as already stated, purchased the manor of Kirkdale in 1408. He died 1 August, 1409, a week after the birth of his only child, John Moore. (fn. 44) In 1431 it was found that John Moore, gentleman, held the manor of Kirkdale by the service of the fourth part of a knight's fee. (fn. 45) He appears to have died without issue. (fn. 46)
Robert de la Moore, son of Thomas and uncle of John, then became the leading member of the family. In 1389 he had a grant of lands in Kirkdale from his father, (fn. 47) and was put in seisin in 1408. (fn. 48) In 1417 he witnessed a Kirkdale charter in which Bank House is named. (fn. 49) Seventeen years later he was himself the possessor of land at Bank House, which was probably the site of Bank Hall, the future mansion of the family. (fn. 50) Robert had a son of the same name, who had a son William, with whom more plentiful documentary evidence begins again. (fn. 51)
William Moore died on 30 July, 1541, seised of the manors of Kirkdale, Bootle, and Eccleshill, and of various other lands, burgages, and properties. His heir was his son John, then thirty-seven years of age. (fn. 52) John Moore had a good position in the county, and being at Lathom in 1554 did his best to convince George Marsh of error by lending him Fr. A. de Castro's book on heresies. (fn. 53) He died in October, 1575, (fn. 54) and was succeeded by his son William Moore, then thirty-seven years of age, who died in 1602. (fn. 55)
John Moore, his son and heir, aged thirty-eight in 1604, left several daughters as co-heirs, (fn. 56) but Bank Hall, with the manors of Kirkdale and Bootle, by William Moore's settlement, went to the younger son Edward. (fn. 57) This latter, almost the only Protestant among the gentry of the district, distinguished himself by his zeal against recusants, (fn. 58) who were inclined to consider his sudden death in 1632 as a divine judgement. (fn. 59) His son, Colonel John Moore, played a prominent part in the Civil War and signed Charles I's death warrant. His personal character does not seem to have been of the consistently moral type associated with the designation of Puritan. (fn. 60) He died of the plague in Ireland in 1650.
Edward Moore, his son and successor, was embarrassed by his father's debts. (fn. 61) His conduct after the death of Cromwell seems to have been purely selfish, and at the Restoration the influence of his wife and her family, zealous Royalists, saved him from the consequences of his father's actions. (fn. 62) In 1675 he was made a baronet. (fn. 63) He had many quarrels with the corporation of Liverpool, and in his Rental gave free expression to his opinion of the people of the town. (fn. 64) He died in 1678, (fn. 65) and was succeeded by his only surviving son Cleave, fifteen years of age. He is known chiefly for his scheme for supplying Liverpool with water from the springs at Bootle. (fn. 66) His debts, however, finally overwhelmed him, and the whole of the family estates in the Liverpool district were sold, the manor of Kirkdale and all or most of the lands there being purchased in 1724–5 by the earl of Derby. (fn. 67) Like Bootle, it has since descended, with Knowsley, to the present earl, who is lord of the manor. The old hall was demolished about 1760. (fn. 68)
The Molyneux family of Sefton began to acquire lands here about the middle of the fifteenth century, for which the status of a manor was afterwards claimed. (fn. 69) Early landowners were various members of the Kirkdale family, (fn. 70) the Waltons, (fn. 71) Bootles, (fn. 72) Wiswalls, (fn. 73) Rixtons, (fn. 74) and others. (fn. 75) Edward Moore was the only landowner in 1628 contributing to the subsidy. (fn. 76) The land tax return of 1785 shows that Lord Derby, Thomas Fleetwood, and the executors of John Fletcher, were the chief proprietors. John Leigh, a prominent Liverpool solicitor, leased the estate called Sand Hills (fn. 77) and died there in 1823.
Before the middle of last century the population had so greatly increased that various places of worship were built. In connexion with the Established Church, St. Mary's, at the north end of the old village, was built in 1835. (fn. 78) St. Lawrence's, erected in 1881, is a chapel of ease. St. Paul's, North Shore, close to the site of Bank Hall, was founded as an Episcopal chapel in 1859; it became a parish in 1868, when the church was built. (fn. 79) The incumbents of the preceding churches are presented by trustees. St. Aidan's, near the Liverpool boundary, was first built in 1861, but removed to its present site in 1875, the old one being required for dock purposes. The bishop of Liverpool and the rectors of Liverpool and Walton present. (fn. 80) St. Athanasius's, built in 1881–2, is in the gift of the Simeon trustees. (fn. 81) For Welsh-speaking Anglicans St. Asaph's, Westminster Road, has been licensed as a chapel of ease to St. David's, Liverpool.
A Free Church of England existed in Kirkdale from 1868 to 1871.
The Wesleyan Methodists have a church in Rosalind Street, built in 1877; also two in Boundary Street East, one for Welsh-speaking members. The Methodist New Connexion have a mission hall. The United Free Methodists have also a place of worship.
For the Baptists the Tabernacle was built in 1892. Other chapels are in Stanley Road and near Stanley Park; the latter was built in 1875. For Welshspeaking Baptists Seion Chapel, built in 1876, originated in Great Howard Street, Liverpool, in 1835 to 1840.
There is a United Free Gospel Chapel in Tetlow Street, begun in 1860 and enlarged in 1877.
The Congregationalists have a church in Westminster Road. A chapel was erected in Claremont Grove in 1829. In 1872 the congregation removed to the present building. The Welsh Chapel in Great Mersey Street originated in 1858, springing from the Liverpool Tabernacle. (fn. 82)
The Presbyterians have churches in Everton Valley, founded in 1862, and in Fountains Road (Union Chapel), 1878. That formerly in Derby Road was removed to Bootle in 1887.
The Salvation Army has barracks in Walton Road and Barlow Street.
The Roman Catholic faith probably died out soon after the Reformation, the Moores becoming Protestants about 1600, and there being no other resident able to afford the missionary priest a shelter. (fn. 83) A fresh beginning was made in 1848. Thousands of poor Irish labourers, driven from home by the great famine, came to Liverpool to work at the docks. To minister to them St. Alban's, Athol Street, was opened in 1849; it was gradually completed and beautified, and was consecrated in 1894. Our Lady of Reconciliation, Eldon Street, has sprung from a mission begun in a shed in 1854; the church, designed by Welby Pugin, was opened in 1860. St. Alexander's, on the borders of Bootle, was founded in 1862, mass being said in a hayloft for some years; in 1867 the church was opened, and enlarged in 1884. (fn. 84) From 1878 till 1884 a chapel of ease—known as Our Lady of Perpetual Succour—was used. In 1870 the Congregational chapel in Claremont Grove (now Fountains Road) was purchased and opened as St. John the Evangelist's; a permanent church replaced it in 1885. St. Alphonsus' Mission was founded in 1878, a building in Kirkdale Road, formerly a masonic hall, being utilized. (fn. 85)
The Jews have a synagogue in Fountains Road.