Pages 409-410
A History of the County of Lancaster: Volume 3. Originally published by Victoria County History, London, 1907.
This free content was digitised by double rekeying. All rights reserved.
GREAT SANKEY
Sanki, 1202, 1212; Schonke, 1288; Sonky, 1242, and usually.
Great Sankey is a flat country with open fields, mostly under cultivation, where crops of potatoes and wheat are raised on a loamy soil. Sankey Brook forms the south-eastern boundary. On the north-east a brook flowing into the Sankey divides it from Burtonwood, and the Whittle Brook on the south serves for a partition from Penketh. The area is 1,922½ acres. (fn. 1) The surface gradually rises from the low land by Sankey Brook to the north-west. The upper mottled sandstone of the bunter series of the new red sandstone is in evidence throughout this township and Penketh, except where obscured by alluvial deposits in the immediate vicinity of the River Mersey. The village is situated on the border of Penketh. The population numbered 1,034 in 1901.
The principal road is that from Prescot to Warrington, which is joined by others from Penketh and from Burtonwood. The Cheshire Lines Committee's railway crosses the centre of the township, having a station (Sankey) at the village, opened in September, 1873. The London and North-Western line from Liverpool to Warrington crosses the southern corner, and has a station (Sankey Bridges) opened about the year 1852.
The canal which winds along beside the Sankey Brook has the credit of being the first work of the kind in modern England, the Sankey Navigation being formed in 1755. (fn. 2) The canal, which was afterwards extended to Widnes, has been since 1864 under the control of the London and North-Western Railway Company.
The occupation of the inhabitants is still largely agricultural. Wire mills and white-lead works have been established on the Warrington side.
The township is governed by a parish council of five members.
The Warrington Corporation has a sanatorium, built in 1903.
MANOR
This township, with Penketh as a hamlet, was included in the demesne of the lords of Warrington. The manor of GREAT SANKEY is mentioned in several Boteler settlements and inquisitions, (fn. 3) and on the sale of their estates about 1585 became the property of the Bolds of Bold. (fn. 4) Sir Thomas Bold in 1610 granted it to Thomas Tyldesley and Thomas Orme; the latter shortly afterwards resigned his interest, so that Thomas Tyldesley was solely seised in 1613. (fn. 5) Within fifteen years it had passed to Sir Thomas Ireland of Bewsey, (fn. 6) and has since descended, with other estates of this family, to Atherton, Gwillym, and Powys, Lord Lilford being the present lord of the manor. (fn. 7) Manor courts were held yearly until 1888. (fn. 8)
A branch of the Rixton family settled here; (fn. 9) and are said to have lived at the Peel. (fn. 10) A family named Whethull or Whittle appear during the fourteenth century, and long remained here. (fn. 11) The Leghs also held lands here, as may be seen by their inquisitions. (fn. 12) Others whose names occur in various pleadings are Ford, (fn. 13) Whitfield, (fn. 14) and Croston. (fn. 15)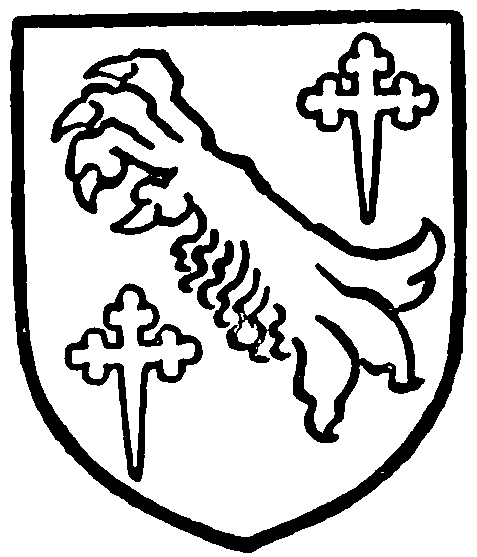 The freeholders in 1600 were James Whittle, Randle Rixton, and Thomas Taylor. (fn. 16) In 1628 the contributories to the subsidy were Thomas Ireland, for Whittle House; Thomas Rixton, Peter Slynehead, and Margaret Ashton, widow. (fn. 17)
The Commonwealth surveyors of 1650 reported that the inhabitants of Great Sankey and Penketh had recently, at their own charges, built a chapel, and they recommended that it should have a separate parish. (fn. 18) After the Restoration its use, if used at all, was confined to the Presbyterian worship, but in 1728, Mr. Atherton, the lord of the manor, having conformed to the Established Church, handed over the chapel to the bishop of Chester, retaining the patronage, which has descended to Lord Lilford. (fn. 19) It was rebuilt in 1765, a collection towards the cost being made by brief. (fn. 20)