Pages 445-449
A History of the County of Lancaster: Volume 3. Originally published by Victoria County History, London, 1907.
This free content was digitised by double rekeying. All rights reserved.
ASTLEY
Astleghe, 1200–20; Asteleye, 1292; Astlegh, xiv–xv cent.
This mainly agricultural township of 2,685 acres (fn. 1) of open country, but thinly timbered, lies on the northern side of Chat Moss, of which about 1,000 acres are included in it, on ground gently rising towards the north-east. The village is traversed by the main road leading from Leigh to Manchester, and stands three-quarters of a mile to the north of the Bridgewater Canal from Worsley to Leigh, which traverses the township from east to west. The hamlet of Astley Green lies scattered along a straight highway with level fields on either hand, consisting of meadow land and pasture, with occasional fields of potatoes and oats. This highway leads from the village of Astley towards Chat Moss, and to the Astley station on the Manchester and Warrington section of the London and North Western Railway, which is distant two miles from the village. The geological formation consists of the new red sandstone in the lower or southern half of the township, with permian rocks and coal measures to the north of the canal. There are large collieries in the northern part of the township, and an important cotton mill at Astley Green. In 1901 the population of the township, including Astley Green, Blackmoor, Higher Green, and Lower Green was 2,823. The soil consists of clay and sand, the subsoil of clay. In days gone by the green fields afforded a pleasing contrast with the brown and yellow hues of the adjacent moss. Astley Wake is held yearly on the first Sunday in October.
Astley Brook traverses the township from the north-east, and about the centre meets Black Brook or Moss Brook, which uniting in the adjoining township with Bedford and Pennington Brooks, acquires the name of Glazebrook before its confluence with the River Mersey.
The commons of Astley, including part of Chat Moss, were enclosed under an award dated 16 October, 1765. (fn. 2)
The township was formed into a parish 10 January, 1843, (fn. 3) and is governed by a parish council.
MANOR
At the Conquest ASTLEY was one of the thirty-four unnamed manors in the hundred of Warrington, and was held by a dreng owing suit and service to the chief manor of Warrington. Before the date of Domesday it had been included in the barony of the constable of Chester within the Lyme, afterwards known as the lordship of Widnes, then held by William Fitz Nigel, the earl of Chester's constable. The first recorded tenant of the manor—who also held the neighbouring manor of Tyldesley—occurs about the end of the twelfth century as Hugh son of Henry de Tyldesley. (fn. 4) In 1212 he was returned in the Inquest of Service as tenant of the manor under Roger, constable of Chester, by the service of the tenth part of one knight's fee. (fn. 5) He gave to Cockersand Abbey lands here called Dicfurlong and Morleghe, the moiety of Birches, a ridding by the brook, half the wood between the brook and Blakelache, and the moiety of the Spenne which lay between Gartemoss and Blakemore, and in other places. (fn. 6)
Henry de Tyldesley, lord of Tyldesley, was a juror on the inquest of the Gaston Scutage in 1243, (fn. 7) and probably survived until after 1265. (fn. 8) His successor, another Henry, was defendant in a plea at Lancaster in 1292, (fn. 9) and father of a third Henry, to whom he gave the manor of Tyldesley, and of Hugh, (fn. 10) to whom he gave this manor.
On 2 September, 1290, Geoffrey Bussell and Richard de Derbyshire, in right of their wives, established their right before the justices in eyre at Clitheroe against Hugh son of Henry de Tyldesley, lord of Astley, to the fourth penny of agistment and the fourth acre of improvements made in this manor. (fn. 11) In 1301 the same Hugh recovered seven messuages, a mill, and 282 acres of land, meadow, pasture, and wood, in Tyldesley against Henry de Tyldesley, apparently his brother. (fn. 12) In 1311 he held this manor of the earl of Lincoln by the service of the eighth (rectius tenth) part of a knight's fee, a yearly rent of 12d. for sake fee, and of doing suit to the three weeks' court of Widnes. (fn. 13)
It is probable that Hugh son of Henry died without issue, and that the manor reverted to his nephew Hugh, lord of Tyldesley. In 1327 Hugh de Tyldesley was one of the men of this hundred summoned to join the king's forces on the marches of Scotland, (fn. 14) and the year following was returned in an extent of the castle of Halton as holding this manor for the tenth part of a knight's fee. (fn. 15) His name occurs both in Astley and Tyldesley in 1330 and 1332 with other free tenants who gave bonds to Mr. John de Blebury, parson of Leigh, for various debts due to him arising out of opposition to his appointment. (fn. 16) Early in 1335 Henry son of Hugh de Tyldesley made recognizance of a debt of £40 to Ellen, late the wife of Hugh de Tyldesley, and the said Ellen of a debt of £20 to the said Henry, (fn. 17) from which we may infer that Hugh was then recently dead.
The next link in the descent of the manor is not clear. It is, however, probable that in his lifetime Hugh gave the manor to Ellen his wife, and that she subsequently married Adam son of John de Trafford, (fn. 18) who in consideration of 100 marks conveyed it by fine in 1344 to Robert de Radcliffe of Ordsall and his issue, together with the homage and services of Richard de Atherton, William de Astley and Hugh his son, Robert son of Elias, and Hugh de Morleys, free tenants of the manor, with remainder to Richard de Radcliffe and Isabella his wife and their issue. (fn. 19) In 1344 Ellen and Cecily, daughters and heirs of Adam and Ellen de Trafford, confirmed this deed. (fn. 20) The year following, after the death of Robert de Radcliffe without issue, Thurstan son of Hugh de Tyldesley and Adam de Trafford, with Ellen his wife, made an unsuccessful attempt to re-enter into the manor, contrary to the form of the above fine. (fn. 21) In 1352 Richard de Radcliffe, brother and heir of Robert, was taking proceedings against Thomas de Bothe, who had illegally entered upon a water-mill, parcel of this manor, under a demise for the term of his life made by Roger de Hulton, who held an estate in the manor of Tyldesley and lands in this manor, under circumstances referred to in the account of the former manor. (fn. 22)
Subsequently the manor descended in the family of Radcliffe of Winmarleigh, (fn. 23) near Garstang, until the death of William Radcliffe, esq., without issue, in 1561. Upon a division of his estates this manor descended to Anne, his sister of the half-blood, wife of Gilbert Gerard, esq., Attorney-General (1558–81), knighted at Greenwich 1579, (fn. 24) Master of the Rolls (1581–92). In 1565 it was conveyed to Gilbert and Anne and their issue. (fn. 25)
Sir Gilbert died in 1593 and was succeeded by his son Sir Thomas Gerard, then aged twenty-nine, (fn. 26) who had been knighted by the earl of Essex in 1591. (fn. 27) On 21 July, 1603, he was created Baron Gerard of Gerard's Bromley, (fn. 28) and early in 1606 conveyed the manor to Adam Mort, (fn. 29) gent., who had acquired early in 1595 from James Anderton of Lostock the estate of Dam House in Tyldesley and about 60 acres of adjoining land in Tyldesley and Astley. (fn. 30)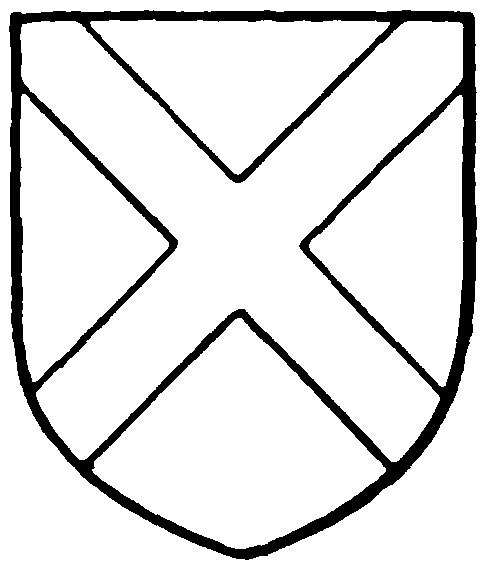 Thomas Mort of Dam House, great-grandson of Adam Mort, conveyed the manor to trustees in 1716, (fn. 31) who sold it to Thomas Sutton, (fn. 32) whose wife Mary, daughter of Robert Bateman of Chesterfield, was relict of Alexander Mort, brother of Thomas Mort of Dam House. In 1734 Thomas Sutton, gent., and Mary his wife conveyed the manor to trustees (fn. 33) for the benefit of Thomas Froggat, then a minor, grandson of Mary Mort, one of the daughters of Thomas Mort of Peel. (fn. 34)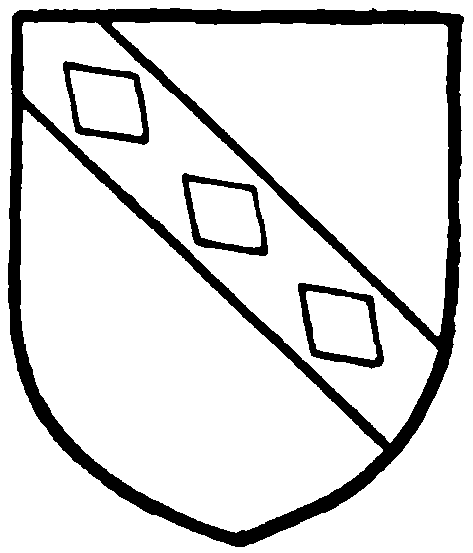 Sarah grand - daughter of Thomas Froggat by her first husband John Adam Durie, capt. 93rd Highlanders, had — amongst other issue who all died unmarried — a daughter Katherine, who married first Henry Wayet Davenport, who died in 1845, by whom she had no issue, and secondly Sir Edward Robert Wetherall, K.C.S.I., C.B., major-general and aidede-camp to her late Majesty Queen Victoria. In 1856 he was living at Dam House (fn. 35) Upon his death in 1869 he was succeeded by his eldest son, George Nugent Ross, late of the 15th Hussars, who died s.p. in 1893, when he was succeeded by his brother Henry Augustus Wetherall, formerly of the 20th Hussars and Coldstream Guards, the present lord of the manor, who has recently sold the estate of Dam House (now called Astley Hall) to a number of gentlemen, who subsequently sold the house and grounds to the Leigh Urban Council for the purpose of a sanatorium for infectious diseases.
The reputed manor of MORLEYS was originally a parcel of pasture ground, first mentioned about 1200–20 as the More-Leghe, (fn. 36) lying on the north-western border of Chat Moss and held of the manor of Astley in socage by fealty and the yearly rent of 12d. (fn. 37) Subsequently it gave name to a branch of the local family of Astley, who held it of the mesne lords. In 1303 Alice, relict of Hugh de Morlegh, son of William de Astley, demanded her dower in a messuage and oxgang of land from her sons Richard and Henry, who called Hugh son of Hugh de Morlegh to warrant. (fn. 38) The last-named heads the list of contributors to the subsidy collected here in 1332. (fn. 39) In 1344 Hugh de Morley held this estate of Adam de Trafford, who gave the service of the said Hugh to Robert de Radcliffe in fee tail. (fn. 40) In 1352 Henry son of Hugh de Morley was claiming a messuage and lands here. (fn. 41) The name does not occur in the Poll Tax Roll of 1381, about which time the estate passed to the Leyland family, but the names Robert and Thurstan de Leyland occur in Tyldesley. (fn. 42) In 1431 Robert Leyland held a free tenement in the manor, which was undoubtedly Morleys, of Sir Richard Radcliffe, knt., for 13s. 4d. yearly. (fn. 43) He was probably father of John Leyland of Kirkby, who married first Eleanor, daughter of Richard Molyneux, knt., and secondly Cecily, who was living a widow in 1501. (fn. 44) Sir William Leyland, knt., of Morleys, (fn. 45) succeeded his father in 1501, and the year following sold his lands in Kirkby to William Molyneux, esq. (fn. 46) He married first, Anne daughter and coheir of Alan Singleton of Wightgill, Yorkshire, (fn. 47) by whom he had issue, and secondly Alice daughter of Sir Edmund Trafford, knt., (fn. 48) by whom he had no issue. He was knighted in 1513. (fn. 49) He was an active agent in the suppression of the monasteries. (fn. 50) He was succeeded by his son Thomas Leyland, who married Ann, daughter of George Atherton of Atherton, esq., by whom he had an only daughter Ann, married in 1550 to Edward, second son of Thurstan Tyldesley of Wardley, esq., (fn. 51) in whose family the manor descended to James Tyldesley of Holcroft, (fn. 52) who sold it in 1755 to the Leghs of Chorley. Subsequently the old hall and a moiety of the demesne were purchased by Josiah Wilkinson, who devised it to his son John Wilkinson, F.R.S. The other moiety was purchased by Thomas Lyon of Warrington. (fn. 53) In 1787 Thomas Lyon paid £7 0s. 8d. and John Wilkinson £5 13s. 8d. for land tax in Astley, in respect of this estate. Within recent years the hall and estate have been sold by Messrs. Wilkinson and Lyon, the joint owners, to the Tyldesley Urban Council for purposes connected with sewage disposal.
PEEL HALL
PEEL HALL represents an estate granted to Cockersand Abbey between 1190 and 1221 by Hugh de Tyldesley, whose charter describes the boundary as beginning at the water called the The Fleet, following this brook northward to the higher part of Limput (Loam pit) hurst, as defined by crosses set up there, thence following the Brunehevese southward by the crosses set there, to the water called The Fleet. (fn. 54) In 1251 Alecock (Alexander) de Astley held it of the canons of Cockersand for 12d. yearly, (fn. 55) and in 1286 John Gilibrond and Margery his wife demanded against Richard son of Alexander de Astley the third part of a messuage here as the wife's dower. (fn. 56) In 1292 John son of John Gilibrond held the estate under the abbey by the free rent of 2s. yearly. In 1356 it was entailed upon Roger Gilibrond and his heirs male, with successive remainders to his brothers Humphrey, Richard, and Robert, and kinsmen, Adam, Richard son of John, and Henry son of Henry Gilibrond. (fn. 57) Robert Gilibrond had letters of protection in 1383 upon going to Ireland on the king's service. (fn. 58) In the time of Edward III Thurstan Gilibrond and Margaret his wife, daughter of Richard de Hulton of the Wythens, possessed a considerable estate in Astley, which descended to their son Hugh, who had issue, by Catherine Sale his wife, Thurstan his son and heir. Thurstan Gilibrond, son of the last-named Thurstan, resisted—apparently with success—a claim to the estate made in 1448 by Henry de Kighley (who alleged that Thurstan was a bastard), claiming in right of his grandmother Ellen, daughter and coheir of Nicholas Tyldesley; her father having been named fourth in remainder after Thurstan Gilibrond the eldest in a settlement of the estate made temp. Edward III. (fn. 59) Roger Gilibrond in 1451, Nicholas in 1461, Charles in 1501, and Nicholas in 1536, successively held the estate under Cockersand Abbey. (fn. 60) Thomas Gilibrand entered his pedigree at the Herald's Visitation of 1613, (fn. 61) died the same year and was father of Thomas who, in 1648 was succeeded by his second but eldest surviving son, Ralph, the last representative of the family in the male line. Ralph entered his pedigree in the visitation of 1665, (fn. 62) and died in 1666. The estate subsequently passed to the Kenworthy family, who held it for upwards of a century. John Kenworthy was the father of George Kenworthy, who died 25 or 30 years ago, after whose death the estate was sold to Mr. Thomas Oliver Cross, the present owner. (fn. 63)
A family bearing the local name held a small estate here, and are frequently named in thirteenth-century records. (fn. 64) John Astley died in 1390 seised of lands held by knight's service, when the custody of his son John, aged twelve years, was delivered to Robert Worsley. John the son died in 1411, Hugh his son being a minor. At his death in 1429 Hugh left a son Thomas, likewise under age. (fn. 65) Subsequently John Astley held the estate and enfeoffed Margaret his wife for life. She died in 1502, when Thomas son of William, younger son of John and Margaret, was found to be heir to the estate, being then aged forty years. (fn. 66) Thomas died in 1525 seised of a messuage, 80 acres of land, meadow and pasture, and 200 acres of moor and moss in Astley, which he held of the king for the eighteenth part of a knight's fee and 3d. rent. William his son and heir was aged forty years. (fn. 67) William Astley appears to have been the last of his line. In 1553 he conveyed his estate to trustees, (fn. 68) probably for settlement. The later descent has not been elucidated, but the estate was probably the same as that next described.
WHITEHEAD HALL
WHITEHEAD HALL, a large farm-house with lands adjoining the townships of Worsley and Tyldesley, was in the possession of Richard Whitehead of Astley, gent., in 1683, when he settled it upon his son Thomas Whitehead. Richard Whitehead of New Hall in Astley, eldest son of Thomas, barred the entail in 1728, and by his will, in which he is described as of Salford, gent., dated in 1769, devised the estate to William Campey of York city, gent., with remainder to James Campey of Appleton Roebuck, brother of William. In 1797 Mary, the wife of Thomas Laycock, the elder, of Appleton Roebuck, gent., and Anne Campey, sisters and heirs of James Campey, conveyed the estate to Peter Arrowsmith, by whose descendant it was sold in 1840 to the first Lord Ellesmere, in whose family it remains. (fn. 69)
Richard son of Henry de Atherton held an estate here in 1344 (fn. 70) and was living in 1361. (fn. 71) In 1395–6 his three daughters and coheirs complained that they had been disseised by Sir William de Atherton, chr., (fn. 72) who held it in 1431 of Sir Richard Radcliffe, knt., by the yearly rent of 6s. (fn. 73) In 1547 Sir John Atherton, knt., sold the estate with others in Bedford and Pennington to Lawrence Asshawe of the Hall on the Hill, gent. (fn. 74)
Hugh Gregory and Robert his son had lands here in the time of Edward III, (fn. 75) which William Gregory held in 1431 of Sir Richard Radcliffe, knt., by the yearly rent of 13s. 4d. (fn. 76) John Gregory, gent., conveyed the estate in 1569 to Robert Edge. (fn. 77)
The family of Sale, inheriting from that of Birches, of whom the first on record was Henry son of Henry 'at Birches' in 1292, (fn. 78) long held lands here. Also the family of Valentine, of whom Henry Valentine before 1334 married Ellen daughter and heir of John son of Hugh de Hulton, to whom Adam de Tyldesley had granted an estate in Tyldesley called 'The Dowere' in 1308. In 1441 Thurstan son of Hugh Tyldesley recovered from John Valentine a yearly free service of 2s. 6d. for lands in Tyldesley called 'The Dowere.' (fn. 79) This estate subsequently descended in the family of Valentine of Shaw Hall in Flixton, and no doubt passed with the latter estate to the heirs general of that family. (fn. 80)
In 1787 the principal landowners, besides the owners of Dam House and Morleys, were Samuel Arrowsmith, William Campey, Thomas Stockton, and William Newton. (fn. 81)
CHURCH
The chapel of St. Stephen at Astley, consecrated in 1631, was founded by Adam Mort of Dam House in Tyldesley, gent., who by his will dated 19 March, 1630–1, and proved the same year, endowed the chapel with a messuage and lands worth £18 a year for the maintenance of a preaching minister to be appointed by his son and his successors, or in default by the nomination of the householders and heads of families in Astley, the heirs male of Adam Mort's body and such of his kindred as should have lands in Astley, with the advice of some godly ministers of the neighbourhood. On 3 August, 1631, Thomas Mort, the founder's son and heir, resigned his own and his heirs' right of appointment to the bishop of Chester. In consequence of this, and of the neglect to lay down any order for the appointment of future ministers, disputes and even riotous proceedings arose between the inhabitants and the vicar of Leigh, who claimed the right of appointment by ecclesiastical law. (fn. 82) After litigation in the King's Bench judgement was given in 1824 in favour of the bishop of Chester. (fn. 83) The vicar of Leigh now presents.
The chapel was erected at the cost of Adam Mort, whose successors maintained the fabric. (fn. 84) After the Restoration, owing to the dispute as to the patronage, it remained for twenty years in the hands of Thomas Crompton, ejected for his nonconformity. In 1760 the old chapel was replaced by a larger edifice of brick erected by the landowners, consisting of a nave with four side and two end lights, measuring 54 ft. 6 in. in length and 36 ft. in width, with about 170 sittings and a small chancel. This building has since been enlarged in the years 1834, 1842, and 1847, and now consists of chancel, nave, aisles, western porch, and an embattled western tower containing one bell. The registers date from 1760. On 10 January, 1843, the township was formed into a district chapelry, (fn. 85) and on 18 June, 1867, the benefice was declared a vicarage. (fn. 86)
The following have been incumbents:—
1632
Thomas Crompton, B.A. (fn. 87)
1683
John Battersby (fn. 88)
1702
Roger Seddon, (fn. 89) died 1716
1716
James Marsh, died 1728
1732
Thomas Mawdesley, (fn. 90) died 1769
1769
Robert Barker (fn. 91)
1822
Thomas Birkett
1838
John Wilkinson Edwards, B.A., (fn. 92) died 1840
1840
Alfred Hewlett, D.D., (fn. 93) died 1885
1885
James Alexander Maxwell Johnstone, M.A., (fn. 94) surrogate
A Wesleyan chapel was erected at Astley Green in 1805, the second to be erected within the Leigh circuit. It has recently been pulled down (1904) and a new one erected.
There is a Unitarian Christian chapel at Blackmoor, built in 1865. The Unitarians first held services in 1820 in a cottage, but subsequently they were discontinued for many years.
Adam Mort founded and endowed a school here in 1630, by bequests contained in his will. (fn. 95)
CHARITIES
In addition to the endowment of the school, Adam Mort in 1630, and Thomas Mort in 1732, created trusts for the benefit of the incumbent and clerk of Astley parochial chapel, of the yearly gross value of £402 in 1900. (fn. 96) Ann Parr, by will in 1707, gave the income of £100 to be applied for the benefit of the poor of Astley in binding apprentices, and of a further sum of £100 for the benefit of the poor. Several small bequests made for various purposes before 1721 were in that year vested in trustees. These in 1900 produced a gross yearly income of £24. (fn. 97)