Pages 45-52
A History of the County of Lancaster: Volume 3. Originally published by Victoria County History, London, 1907.
This free content was digitised by double rekeying. All rights reserved.
FORMBY
Fornebei, Dom. Bk.; Fornebi, 1177; Forneby, common till 1500; Form by, 1338, became common in the sixteenth century.
This township or chapelry forms a detached portion of the parish of Walton, and including the manors and hamlets of Raven Meols on the southwest and Ainsdale on the north, has an area of 6,619 acres, 4,502 being the acreage of Formby proper. (fn. 1) Ainsdale has since 1894 been an independent township. (fn. 2) In 1901 the separate population of Formby was 5,642, and of Ainsdale 1,314.
Formby is bounded on the west by the sea, the shore being protected by extensive and somewhat lofty sandhills, covered with a luxuriant growth of creeping willows and star grass, the latter being systematically planted to keep the sand from drifting away. Game abounds on these hills, wherefore the land is strictly preserved, and only a few footpaths across the forbidden ground are open to the public. The sandhills afford shelter from the sea winds to the three villages of Formby, Formby-by-the-Sea, and Freshfield, which form practically one town, situated on flat, sandy land, surrounded by fields intersected by ditches, where rye, wheat, potatoes (fn. 3) and a variety of market produce flourish, including fields of asparagus, a specialty in the district. Fishing for shrimps and raking the sands for cockles affords employment to some of the inhabitants. Formby sandhills are famous to local botanists as the habitat of several uncommon and characteristic wild plants, among which may be mentioned the Wintergreen, Pyrola rotundifolia, var. maritima. Towards the sea the soil and subsoil consist of blown sand, with fluviatile sand or loam towards the neighbourhood of the Alt; on the landward side the soil is peaty; to the east of Formby Hall a small area of keuper marls occurs.
The principal road is that from Liverpool to Southport, from Alt Bridge northwards through Formby and Ainsdale. The village is large and scattered over the central portion of the area; in recent years residential districts have grown up by the sea. This is largely due to the railway facilities, the Lancashire and Yorkshire Company's line from Liverpool to Southport having stations called Formby and Freshfield.
Formerly the township must have been much larger. As it is, Formby Point is a prominent feature of the coast-line; but the greater part of Raven Meols was long ago destroyed by the sea. (fn. 4) About the beginning of the eighteenth century sand gradually overwhelmed the lands by the shore, changing the coast-line. (fn. 5) The dark tilled soil of the ancient surface and the natural furrows made by the plough are occasionally found when clearing the ground of blown sand. From 1710 Formby leases contained a clause providing for the planting of star-grass, which became part of the service due to the lords of the manors; afterwards an Act was passed, making the planting compulsory.
There are many curious place-names in Formby. The Wicky Dales and Clovenly Dales are near the Ainsdale boundary. The banks forming the fences of the fields are called 'cops.' Dangus Lane, on the east side of the village, is sometimes called Danesgate Land, being connected by local traditions with an incursion of the Danes. The Whams is an open space to the west of Formby Hall. Watchut or Watchyard Lane may be derived from wet-shod. Stingman's or Steeman's hook, by the moss on the east, is supposed to be derived from the vipers which formally infested the place. Brank Farm was so called from brank or buckwheat, which will grow on very poor land.
There are traditions that troops for the suppression of the rebellion of 1715 were embarked at Formby for Scotland, and that early in the eighteenth century a proposal was made that docks should be constructed here rather than at Liverpool.
The old roundhouse was pulled down about 1893, but remains of the stocks may still be seen. A stone cross with steps was erected in 1879 on the village green, which was then enclosed; the old cross and steps were re-erected in St. Luke's churchyard. The pedestal of another, called the Cop Cross, formerly stood west of the village. (fn. 6)
Camden notices the use of turf here for fire and candle light, and the oily matter coming from it. (fn. 7)
The area of Raven Meols (fn. 8) extends to 658 acres exclusive of foreshore.
Camden states that there was a small village named Alt Mouth near Formby, (fn. 9) but it has disappeared, so that it is uncertain whether it was on the Raven Meols side of the river, or in Ince Blundell. (fn. 10) In 1835 there was no dwelling here but a farmhouse; a rabbit warren adjoined. (fn. 11)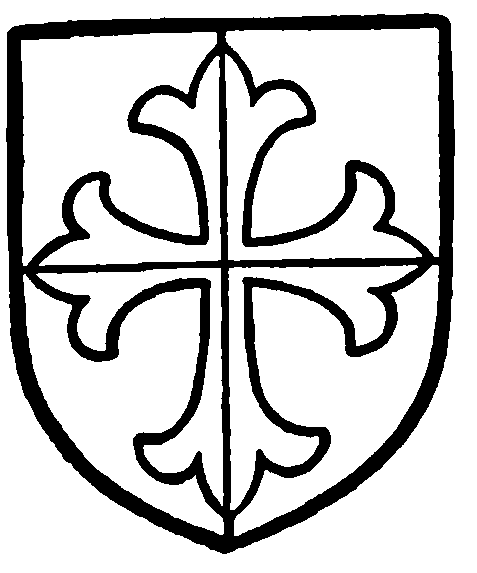 The hamlet of Ainsdale, (fn. 12) now a township, was formerly estimated to contain 1,459 acres, but according to the census of 1901 has 1,617 acres of land and inland water and 620 acres of foreshore. Two of the railways running into Southport have stations here; the Lancashire and Yorkshire Company one at Ainsdale; and the Southport and Cheshire Extension two—Woodvale and Seaside.
Flat sandy fields lie inland, cultivated for the most part, and extensively drained by deep, wide ditches. The principal crops are potatoes and corn, whilst field-peas and cabbages make a variety here and there. Trees are small, and only appear in the vicinity of the village of Ainsdale and around a few scattered farmhouses.
MANORS
In 1066 there were in FORMBY proper three manors, held by three thegns, the land being assessed as four plough-lands and said to be worth 10s. beyond the customary rent. (fn. 13) A quarter of Formby, or one plough-land, was after the Conquest granted to or retained by a family of thegns who also held Bootle and Woodplumpton. (fn. 14) Richard, son of Roger, son of Ravenkil, died in 1200, when his lands were divided between his four daughters. One of these, Quenilda, wife of Jordan de Thornhill, was tenant in 1212. (fn. 15)
The remainder was probably taken into the demesne of West Derby; (fn. 16) but a second of the four ploughlands was granted by Henry I, or perhaps by Stephen, when count of Mortain, as a serjeanty to be held by the service of escorting or conducting the king's treasury from the southern confines of the county as far as Blackbrook; it was held in 1212 by Quenilda de Kirkdale as heir of her father Roger. Roger had enfeoffed William son of Norman of this plough-land, and William in turn had granted it to Quenilda, wife of Jordan de Thornhill; (fn. 17) she was thus in possession of half the vill though by different tenures. It descended like her other lands to the Stockport and Beetham families; (fn. 18) the one moiety descending through the Eatons to the Warrens, (fn. 19) and the other by confiscation in 1487 came into possession of the earls of Derby. (fn. 20) John Warren in 1561 by fine released his fourth part of the manor to Henry Halsall of Halsall, (fn. 21) and two years later Edward, earl of Derby, sold his fourth share to the same Henry Halsall. (fn. 22)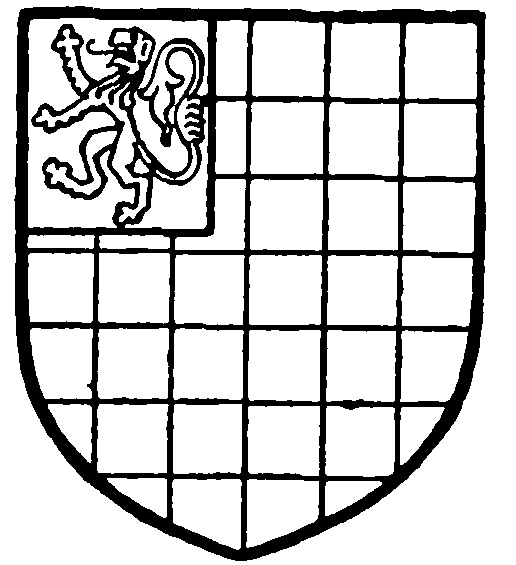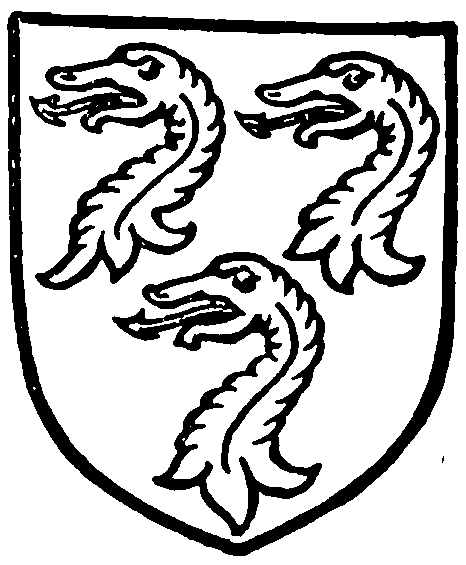 The other moiety of Formby was granted by John, count of Mortain, to Richard son of Roger, thegn of Woodplumpton, who held it until the rebellion of 1193–4, when he was dispossessed for adhering to the cause of his chief lord. (fn. 23) Formby was expressly excluded when Richard's daughters and coheirs obtained a confirmation of their father's lands in Amounderness, (fn. 24) and in 1203 was granted to Richard de Meath, one of the king's clerks, son of Gilbert de Walton. (fn. 25) Three years later it was taken into the king's hands, (fn. 26) and in 1208 granted to Hugh de Moreton, who had married Margaret, one of the daughters of Richard son of Roger. (fn. 27) Taking part against the king, Hugh was dispossessed, and in August, 1215, Richard de Meath was again put into possession. (fn. 28) A year later Hugh de Moreton, who had made his peace with the king, was reinstated, (fn. 29) but in 1221 Richard de Meath succeeded in obtaining Henry III's mandate to the sheriff to put him in seisin of this and other manors granted to him by King John. (fn. 30) Richard granted it to his brother Henry de Walton for life, with a provision, which took effect, that should Henry survive him, the estate should descend to Henry's heirs; this arrangement was confirmed by the king in 1227. (fn. 31)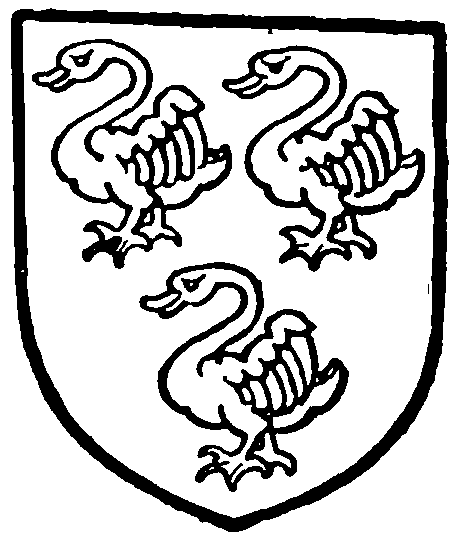 The lordship of this moiety descended with Walton until 1489, when Roger Walton died, leaving daughters as heirs; after which it does not seem traceable. (fn. 32) It had, however, been early granted out to several tenants; partly to the Blundells whose share was given to the Norrises, (fn. 33) descending with the West Derby and Speke branches until 1543, when Sir William Norris exchanged it for other lands of Sir William Molyneux of Sefton, (fn. 34) the latter's son in 1561 selling it to Henry Halsall; (fn. 35) partly to a local family, who assumed Formby as a surname, and have retained their share of the manor, now called a quarter, to the present day; and partly to others whose holdings cannot be clearly traced. (fn. 36)
Thus by the year 1564 three parts of the manor had come into the possession of Henry Halsall, from whom the estate descended to Sir Cuthbert Halsall; he in 1631 sold it to Robert Blundell, (fn. 37) in whose descendants it has descended, in the same manner as Ince Blundell, to Mr. Charles Weld-Blundell, the present lord of this share.
The remaining portion, traditionally seven oxgangs out of the thirty-two, was the share of the Form by family. It appears that Master Roger de Derby held seven oxgangs in Formby, five of Henry de Walton, and two of William de Lee, the latter in turn probably holding of the same Henry. To Hugh de Corona, son of Master Roger, Henry de Nottingham granted these seven oxgangs, with the principal messuage and all his men, as well free as others, at a rent of 15s. 2d. a year and a pair of white gloves. (fn. 38) This Hugh de Corona is no doubt the Hugh de Formby (fn. 39) whose son Adam de Formby held seven oxgangs here in 1327. (fn. 40) From that time only fragmentary notices are obtainable of the family, (fn. 41) except in the sixteenth century, (fn. 42) until the eighteenth century when Richard Formby (fn. 43) was lord of this part of Formby and also curate of the chapel. He died in 1832, and was succeeded by his son John Formby of Maghull Hall, (fn. 44) whose son the Rev. Lonsdale Formby was, like his grandfather, lord of the manor and incumbent of the chapel. Mr. John Formby, his only son, is the present lord of this portion of the manor.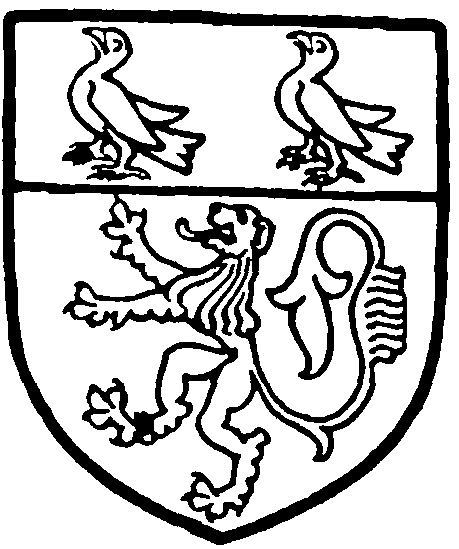 In 1717 as 'papists' John Poole of Great Crosby, Richard Rimmer, and Nicholas Summer registered estates here. (fn. 45)
Before the Conquest there were in RAVEN MEOLS three manors held by as many thegns; the assessment was half a hide, and the value beyond the customary rent the normal 8s. (fn. 46) The whole was afterwards put into the demesne of West Derby, and in 1094 Roger of Poitou gave the tithes of Meols, as of his other demesne manors, to St. Martin of Séez. (fn. 47) Sixty years later Henry II gave this vill, with Ainsdale and other more important estates, to his falconer, Warin de Lancaster, to hold by grand serjeanty, and John count of Mortain confirmed the gift to Henry de Lea, son of Warin, between 1189 and 1194, (fn. 48) and again in 1199 after becoming king. (fn. 49) In 1207 the tenure of Raven Meols and Ainsdale was changed to socage and a yearly service of 20s.; five-sixths of which was due from this vill. (fn. 50) The subsequent descent of the mesne lordship is the same as that of Lea and the other manors of Henry son of Warin. (fn. 51)
Between 1205 and 1211 Henry de Lea granted licence to William Blundell of Ince to erect a mill on the Raven Meols side of the Alt, with the right to take eels at the sluice; the mill was given to the monks of Whalley, who in 1329 agreed with Sir Richard de Hoghton and his wife Sibyl to pay a rent of a gilt spur, or 4d., and reserve the eel fishery to the lord of Raven Meols. (fn. 52)
The survey of 1212 shows that thirteen of the twenty-four oxgangs had been granted to eight tenants. The details are: Robert son of Osbert (de Ainsdale), two oxgangs by serving the office of reeve; Alan le Brun, two oxgangs by a rent of 6s., these feoffments were 'of ancient time'; Richard son of Henry, two oxgangs for 6s. by grant of Warin de Lancaster; and the following held by gift of Henry de Lea; Denise, daughter of Thurstan, two oxgangs by 5s. rent; William, brother of the grantor, an oxgang by a pound of pepper; Edwin, two oxgangs by 5s.; Robert, one oxgang by 3s.; Thomas, son of Sigge, the same. (fn. 53) In the inquest after the death of Henry de Lea in 1289, it was stated that he held seven oxgangs in demesne and five in service; from which it would appear that half the manor had been already lost, probably by incursions of the sea. (fn. 54)
Some of these infeudations can be traced later. The lands of Denise daughter of Thurstan descended to Ellen, her daughter by William de Stanton; (fn. 55) and subsequently to the Banastres of Bank, who held them for many generations. (fn. 56) William de Lancaster, baron of Kendal, who died in 1246, held three oxgangs by the feoffment of Nicholas, son of William de Lea, for 4s. yearly, with common of pasture in Formby belonging to one oxgang, and the homage of William, rector of Walton, and his service of one oxgang. These lands were granted to Robert the Taylor, (fn. 57) whose widow, Hilda, in 1254 demanded her dower in two oxgangs. (fn. 58) The share of Alan le Brun can also be traced for some time. (fn. 59) Robert, son of Edwin, was a benefactor to Cockersand Abbey. (fn. 60) Nicholas Blundell, the heir of Robert son of Osbert, was in possession of his two oxgangs in 1328. (fn. 61)
The Molyneux family of Melling had lands here in the first part of the seventeenth century; (fn. 62) and in 1744 William Molyneux of Mossborough in Rainford named his 'manor of Ravensmeols' in his will; (fn. 63) in 1757 it was purchased from his daughter, Lady Blount, by John Formby of Formby, and has since descended with Formby. (fn. 64)
At the death of Edward the Confessor, AINSDALE was held by three thegns as three manors, in which there were two plough-lands valued beyond the customary rent at 64d., the usual rate. (fn. 65) It was given by Henry II, with Raven Meols and other manors, to Warin de Lancaster, (fn. 66) and has since descended like Raven Meols. Henry de Lea, son of Warin, held it in 1212; (fn. 67) and in 1327 it was held by Sir Richard de Hoghton in the right of his wife, Sibyl de Lea, by fealty only, without other service. (fn. 68)
It was probably Warin de Lancaster who enfeoffed Osbert of this manor, which Robert son of Osbert, also known as Robert de Ainsdale, held of Henry de Lea in 1212, paying 10s. (fn. 69) Robert and his family were benefactors to the abbey of Cockersand. (fn. 70) They acquired lands in Great and Little Crosby, and adopted Blundell as their surname. (fn. 71) There is little to show their connexion with Ainsdale, apart from a claim of 'wreck of the sea,' which after trial in 1292 was rejected. (fn. 72) In 1328 Nicholas, son of David Blundell, granted his manor of Ainsdale to Gilbert de Halsall in fee; (fn. 73) and the manor descended in the latter family for about sixty years, (fn. 74) passing to the Hulmes of Maghull. (fn. 75)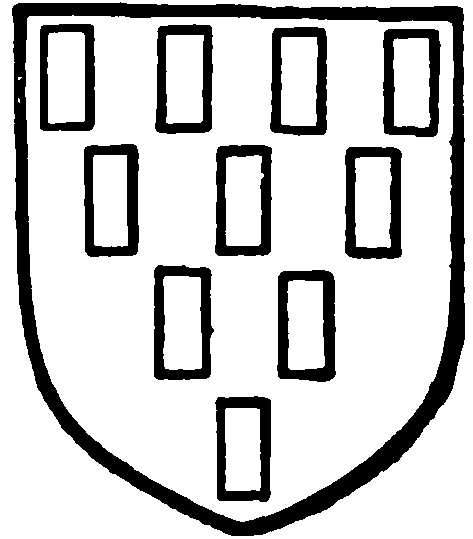 David de Hulme died in 1418 seised of lands called Ainsdale, worth 40s. yearly, which he held of the king, as duke of Lancaster, in socage. (fn. 76) In 1483 lands and fishings here were settled upon Lawrence Hulme for life, and descended to his greatgrandson Richard, who died in 1539 seised of four messuages, &c. (fn. 77) Edmund, his son and heir, was in 1555 defendant in a suit brought by Henry Halsall for trespass in Meandale within the manor of Birkdale. The former alleged that he was lord of the manor of Ainsdale and had certain fishyards and lands adjacent to Birkdale. The plaintiff denied that there was any manor of Ainsdale; he had heard that a township so named had once existed, but it had been overflowed by the sea, and no trace of it was left. (fn. 78) In July, 1555, Edmund Hulme released to Henry Halsall all his right to the manors of Halsall and Ainsdale, various lands there, and a fishery. (fn. 79) The Halsalls thus regained Ainsdale; but in 1630 the manors of Birkdale, Meandale, and Ainsdale were sold by Sir Cuthbert Halsall to Robert Blundell of Ince Blundell, (fn. 80) and they have since descended like Ince. (fn. 81)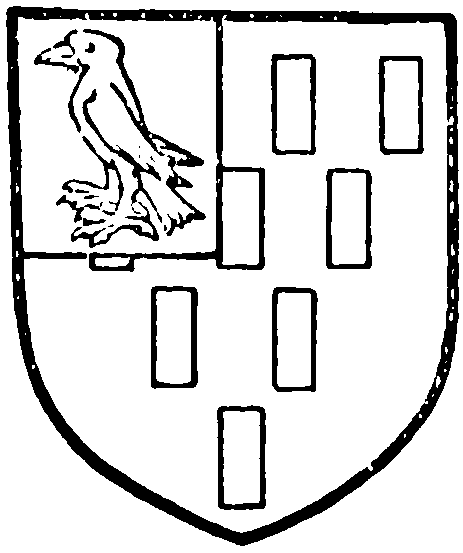 CHURCH
The parochial chapel appears to have stood originally in Raven Meols, (fn. 82) but the site of the modern St. Luke's Church, with its ancient burial ground, (fn. 83) is now within the limits of Formby. Little is known of its history. In 1334 a settlement was made of a dispute as to the tithes of the fishery at Raven Meols between the rectors of Walton and Sefton. (fn. 84) The patronage is attributed to the Halsalls (fn. 85) in the sixteenth century, and the Formbys in the next. (fn. 86) The rector of Walton has, however, from 1723 presented the curate in charge, as he does the vicars now.
Its fate after the Reformation is not known. As it was far distant from the parish church and the people adhered to the old religion, it is probable that services were not very regularly held; in 1590 it was not mentioned, while about 1612 it was reported that only 'a reading minister' served this chapel. (fn. 87) The Commonwealth Surveyors of 1650 described the chapel as ancient and parochial, and recommended that the township be formed into one independent parish. (fn. 88)
At the beginning of the eighteenth century, the chief resident family having conformed to the Established religion, and the old chapel having become almost overwhelmed by the sand and otherwise unfit for service, (fn. 89) the church of St. Peter was in 1736 erected upon a piece of waste land in a central position, (fn. 90) some of the material of the old chapel being used. This church, enlarged in 1830, is a plain brick building, with a campanile containing one bell; the chancel was enlarged and a side chapel built in 1873.
The following have been among the curates and vicars:—
| | | |
| --- | --- | --- |
| | | |
| | 1558–63 | Thomas Wolfall (fn. 91) |
| | 1604 | Henry Hammond (fn. 92) |
| | 1622 | Thomas Lydiate (fn. 93) |
| | 1626 | Roger Wright |
| | 1650 | John Walton (fn. 94) |
| | 1657 | Peter Aspinwall (fn. 95) |
| to | 1662 | William Aspinwall (fn. 96) |
| oc. | 1665 | Edward Birchall (fn. 97) |
| to | 1698 | George Birchall (fn. 98) |
| to | 1702 | — Coulborn |
| | 1702 | Timothy Ellison (fn. 99) |
| | 1723 | — Clayton (fn. 100) |
| | 1735 | Thomas Mercer (fn. 101) |
| to | 1772 | James Mount, B.A. |
| | 1772 | Lancelot Graham |
| | 1793 | Robert Cort (fn. 102) |
| | 1794 | Richard Formby, LL.B. (Brasenose Coll. Oxf.) (fn. 103) |
| | 1832 | Isaac Bowman |
| | 1847 | Lonsdale Formby, B.A. (St. Catharine's Coll. Camb.) (fn. 104) |
| | 1894 | Thomas Bishop, M.A. (St. Catharine's Coll. Camb.) |
St. Luke's Church was built in 1852–5 near the site of the ancient chapel; (fn. 105) a district was formed for it in 1888. Holy Trinity Church was erected in 1890, and a district was assigned in 1893. (fn. 106) At Ainsdale, St. John's has been licensed for services since 1887. (fn. 107)
A school was erected on the waste in 1659 by the inhabitants; an endowment was given in 1703 by Richard Marsh. (fn. 108)
The Church of England Victoria Home for Waifs and Strays was opened in 1897.
Protestant Nonconformity appears to have been unknown in Formby until 1816, when the Rev. George Greatbatch, a Congregationalist minister of Southport, preached here. No regular services were held by this denomination until 1881, when the Assembly Room was used; a school chapel was opened two years later. (fn. 109) The Wesleyan Methodists built a chapel in 1877; they have also a mission room.
The Wesleyan Methodists and the Congregationalists also have places of worship at Ainsdale, the latter an offshoot of the Southport churches, 1877–9. (fn. 110)
As already stated, the greater part of the population adhered to the Roman Church at the Reformation, and so late as 1718 Bishop Gastrell found that a quarter of the inhabitants were still faithful. (fn. 111) In 1767 the number of 'papists' had increased to 363. (fn. 112) The names of the priests have not been recorded before 1701, when Fr. Richard Foster, S.J., was here, his stipend being £16, of which £10 was given by the people. (fn. 113) The Jesuits had charge of the chapel down to 1779, but secular priests also visited the place. After a short interval one of the latter, the Jesuit order having been suppressed, received charge here in 1784, and the succession is continuous from that time. A new chapel was built in 1798 on the old site. (fn. 114) The church of Our Lady of Compassion was erected in 1864 at some distance from the old one. (fn. 115)
The church of St. Anne, Freshfield, erected in 1886, is connected with a girls' industrial school in charge of the Sisters of Charity, formerly carried on in Mason Street, Liverpool. It is served from Formby. At Freshfield also is St. Peter's school for Foreign Missions, begun in 1884, associated with the Mill Hill College founded by the late Cardinal Vaughan. (fn. 116)