Pages 99-101
A History of the County of Lancaster: Volume 3. Originally published by Victoria County History, London, 1907.
This free content was digitised by double rekeying. All rights reserved.
AINTREE
Aintree, 1226; Ayntre, 1292—the usual mediaeval spelling; Eyntre occurs; Ayntree and Ayntrie, xvi cent.
This triangular township forms the south-eastern corner of the parish; its area is 850 acres; (fn. 1) the population in 1901 was 261.
The county is extremely flat, and in the northern portion of the township the level of the landscape is scarcely broken by even the smallest trees, and the hedges are but scanty. The surface, occupied by cultivated fields, where corn and potatoes find a congenial soil, is a mixture of clay and sand. A few farms are dotted about the district. A patch or two of undrained mossland near one of the railways discloses the nature of the surface before the time of reclamation. The geological formation consists entirely of the waterstones of the keuper series of the new red sandstone or trias, with alluvial deposits obscuring the strata by the River Alt.
The main road from Liverpool to Ormskirk passes through it. The Mersey branch of the Lancashire and Yorkshire Railway joins the Liverpool and Wigan line at the south-eastern corner. There are two railway stations called Aintree, but actually situated in Netherton, close to the great racecourse, which was opened 8 July, 1829.
The old village is in the centre of the township, about two miles south-east of Sefton church; but houses are multiplying on the Walton border, owing to the growth of Liverpool and the rise of industries in the neighbourhood.
The Alt Drainage Act of 1779 mentions Bull Bridge, and gives some field names, e.g. The Chew, Further Feirock, and Nearer Knots Field.
Aintree is governed by a parish council.
MANOR
AINTREE is not separately mentioned in Domesday Book; from later notices its assessment is found to have been one plough-land. (fn. 2) At the beginning of the thirteenth century it was held in thegnage by Henry de Holland of Downholland in Halsall, and most of it had already been granted out, Alan de Holland, Robert de Molyneux, Henry son of Gilbert, Hawise daughter of Richard, and Cockersand Abbey holding in 1212. (fn. 3)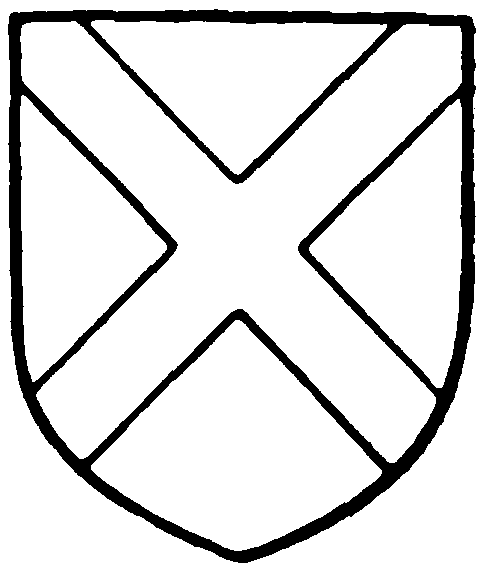 Mr. Irvine in his book on the Hollands, states that 'there is no evidence of any blood relation between the two families (of Holland of Downholland, who never rose to any important position in the county, and the Hollands of Upholland), and the strong probability is that they were not in any way connected.'
The Molyneux share, one oxgang of land, was granted in free marriage with Alice de Molyneux to the son of Richard Baret; (fn. 4) it descended to the Ridgate or Rudgate family, (fn. 5) by whom it was sold in 1490 to Lawrence son of Henry Molyneux. (fn. 6)
The remainder, or the greater part of it, seems to have been quickly reunited into the hands of a family who adopted the local name; for in 1296 William de Aintree's possession was 6¼ oxgangs of land and half of the mill. (fn. 7) The descent is far from clear. Part at least—probably including the lordship—descended to Emma, daughter of Henry and Agnes de Aintree, and wife of Henry son of Hugh de Atherton, (fn. 8) and part to William de Aintree's daughters, Margery de Wedacre and Alice. (fn. 9)
Some minor grants occur. (fn. 10)
In 1387 it was found that Sir Thomas Nevill, son of Sir Robert Nevill of Hornby, held the manor of Aintree (fn. 11) of the lord of Downholland by knight's service and a rent of 8s. 2d.; that Sir Thomas was dead, and his heir was his daughter Margaret, then four years of age. (fn. 12) As she died without issue the descendants of Sir Thomas's sisters became his heirs. Thus Aintree came to Elizabeth, daughter of Sir John Harrington, who married John Stanley, whose heirs —Anne, wife of John Swift; Joan, wife of Thomas Halsall and afterwards of John Osbaldeston; and Thomas Grimshaw of Clayton-le-Moors—and their descendants quickly divided and sold the inheritance. (fn. 13) A rent of £12 from Aintree descended from another of Sir Thomas's sisters to Sir Christopher Danby. (fn. 14) The Molyneux family of Sefton purchased all or the greater part; and the manor of Aintree has from the sixteenth century descended with Sefton. (fn. 15)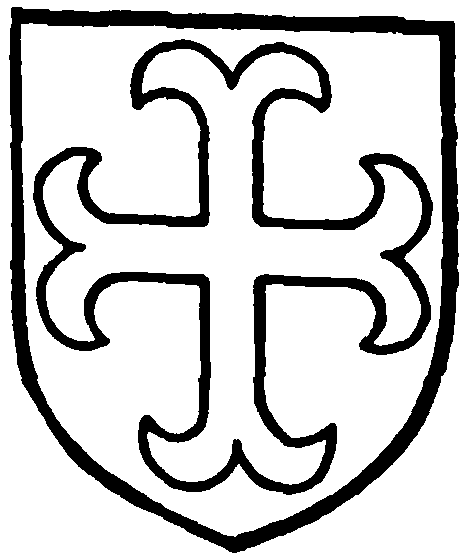 John Bower, a freeholder, contributed to the subsidy of 1628. (fn. 16) Richard Lathom, gentleman, of Aintree, was indicted as a recusant in 1678. (fn. 17) Among the 'Papists' who registered estates in 1717 were Thomas Fleetwood and John Boyer of Aintree. (fn. 18)