Pages 118-122
A History of the County of Lancaster: Volume 4. Originally published by Victoria County History, London, 1911.
This free content was digitised by double rekeying. All rights reserved.
ASPULL
Aspul, 1212; 1292; Hasphull, 1277; Haspehull, 1292; Aspehill, 1292; Aspell, 1301; Asphull, 1304, common; Aspull, 1356, common. Aspden and Aspshaw occur in the district.
This township, though in the parish of Wigan, is in the hundred of Salford. It is separated from Westhoughton by a brook running through Borden or Borsdane Wood, but has no marked physical separation from the other neighbouring townships, which, like itself, are in Wigan parish. The ground rises from south to north, reaching 400 ft. The area is 1,905 acres. (fn. 1) The population in 1901 was 8,388. (fn. 2)
The principal road leads north from Hindley to Haigh, passing through Pennington Green, which lies 2½ miles east-north-east of Wigan Church. To the south-west of this lies Hindley Hall, and a road branches off to the north-west, going through New Springs to Wigan. The Lancaster Canal passes through the western corner of the township.
Aspull Moor lies in the northern half of the township.
Cannel coal was found in Aspull. There are several large collieries, also malt kilns and a cotton mill. Wheat, oats, and potatoes are grown.
A local board was formed in 1876. This has been succeeded by an urban district council of nine members.
MANOR
The earliest notice of ASPULL is that contained in the survey of 1212, when, as one plough-land, it formed part of the Childwall fee held by Richard son of Robert de Lathom, under the lord of Manchester. (fn. 3) Immediately after this lands in Aspull are found among the possessions of William de Notton, being described as the right of Cecily his wife, daughter of Edith, lady of Barton-on-Irwell. (fn. 4) The Lathom mesne manor was commonly ignored (fn. 5); thus, in 1302 Richard de Ince, as son and heir of Henry de Sefton, and Adam de Hindley, were found to hold Aspull, as the eighth part of a knight's fee, directly of Thomas Grelley. (fn. 6) From this time the lordship has been held with the adjacent Ince by the families of Ince and Gerard in succession; until Aspull was sold to the Earl of Crawford and Balcarres, lord of Haigh. (fn. 7)
The Hindley family appear to have had a quarter of the manor by grant of William son of Richard son of Enot de Aspull. The succession can be traced from Adam son of Hugh de Hindley, living in 1292, (fn. 8) until the 17th century, (fn. 9) when Roger Hindley suc ceeded. (fn. 10) HINDLEY HALL, as the residence of the Hindleys was called, became the property of James, a younger son of Robert Dukinfield of Cheshire. (fn. 11) In the 18th century it was acquired by the Leighs of Whitley Hall, Wigan, and Sir Robert Holt Leigh lived here till his death in 1843. (fn. 12) His estates then passed for life to his cousin Thomas Pemberton, who took the name of Leigh, and made Hindley Hall his residence; he was raised to the peerage as Baron Kingsdown in 1858. (fn. 13) After his death in 1867 it passed by the will of Sir R. H. Leigh to Mr. Roger Leigh, the present owner. (fn. 14)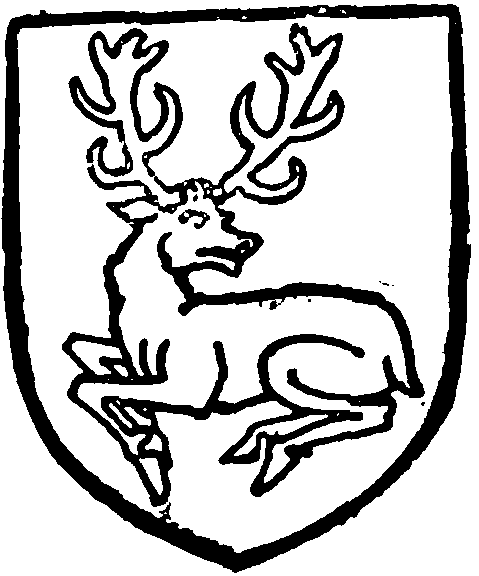 The Knights Hospitallers held lands here from an early period. (fn. 15)
One of the ancient families here was that of Occleshaw. In 1246 Richard son of William recovered 8 acres in Aspull from Gilbert de Barton, Henry de Occleshaw, and Hugh his brother. (fn. 16) Thirty years later the prior of St. John of Jerusalem was claimant against John de Occleshaw and another; (fn. 17) and John de Occleshaw and Henry his brother occur in 1291. (fn. 18) Afterwards Occleshaw was acquired by the Ince family. (fn. 19)
Yet another early family was that of Gidlow, whose residence was long known as GIDLOW HALL. In 1291 Robert de Gidlow was a freeholder in Aspull, (fn. 20) and the name occurs frequently down to the 17th century, (fn. 21) when a short pedigree was recorded. (fn. 22) In 1584 and 1586 rights of way were investigated, Thomas Gidlow claiming a footpath from Gidlow Hall westward across Roger Hindley's meadows called Longer Hey to the highway between Aspull Moor and Pennington Green, and so to Wigan. (fn. 23)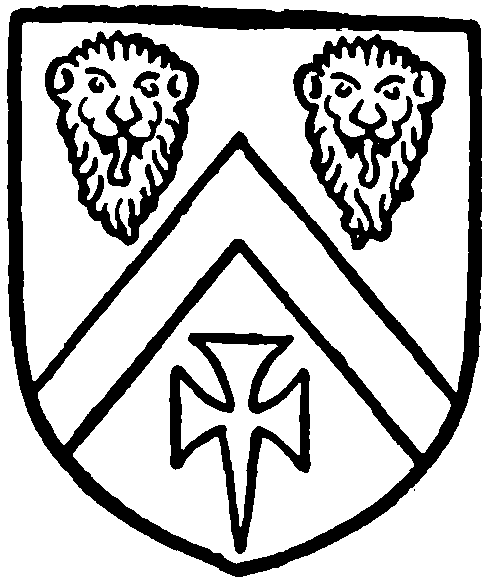 The Houghtons of KIRKLEES long continued in possession; (fn. 24) Ralph Houghton in 1653 renounced his faith in order to secure his lands. (fn. 25) The Bradshaghs, already mentioned, (fn. 26) the Lathoms of Wolfall, (fn. 27) and the Lowes (fn. 28) also held lands here. Later families were the Rigbys (fn. 29) and Penningtons. (fn. 30)
In 1626 the landowners contributing to the subsidy were Roger Hindley, the heirs of Roger Bradshaw, Thomas Gidlow, and Ralph Houghton. The two last-named, as convicted recusants, paid double. (fn. 31)
The hearth tax roll of 1666 shows that 135 hearths were charged. The most considerable houses were those of Richard Green, nine hearths; Peter Orrell and James Dukinfield, eight each; Major Rigby and Thomas Molyneux, seven each; and Edward Gleast, six. (fn. 32)
John Roscow of Aspull compounded for his estate under the Commonwealth. (fn. 33) Besides Thomas and Richard Gerard of Highfield, the following 'papists' registered estates here in 1717:—James and Roger Leigh, Thomas Cooke, and Robert Taylor. (fn. 34)
The land tax returns of 1797 show the landowners to have been Robert Holt Leigh, Sir Richard Clayton, and others. (fn. 35)
In connexion with the Established Church St. Elizabeth's was built in 1882 by Mr. Roger Leigh. The patronage is vested in trustees. (fn. 36) There is also a licensed chapel known as Hindley Hall chapel.
There are Wesleyan, Primitive Methodist, and Independent Methodist churches.
The adherents of the ancient faith were formerly indebted to the lords of the manor for the mission established at Highfield; the Jesuits were serving it in 1701. (fn. 37) In 1858 the permanent church of Our Lady of the Immaculate Conception was erected (fn. 38); and more recently services have been commenced at New Springs.