Pages 206-213
A History of the County of Lancaster: Volume 5. Originally published by Victoria County History, London, 1911.
This free content was digitised by double rekeying. All rights reserved.
SPOTLAND
Spotland, 1276; Spotlond, 1292; variants are Spotlaunde, Stoplond, 1292.
Wolstonesholm, 1276.
Whiteworth, 1330.
This township occupies the north-west part of the parish, and has a total area of 14,174 acres. Its name is allied to Spodden, a valley running from north to south of it, down which flows a tributary, the Spodden Brook, to join the Roch on the western side of Rochdale. To the east and north-west of this valley the surface rises to 1,500 ft.; the northern end of the township, called Brandwood, occupies the slope down to the Irwell, which forms the principal boundary in that direction. The hamlets of this township were: Catley Lane, 2,701½ acres; Woodhouse Lane, 262; Chadwick, 717; Clay Lane, 90½; Wolstenholme and Cheesden, 2,262½ Falinge, 278 ; Healey, 853; Whitworth, Higher End, 1,247; and Lower End, 2,894½; Brandwood, Higher End, 1,574; and Lower End, 1,294.
Two principal roads spread out from Rochdale. One goes northward up the Spodden, through Broadley, Healey, Whitworth, Facit, and Shawforth, to Bacup; it is lined with houses and factories almost all the way. The other goes west through Norden, Wolstenholme, and Cheesden to Edenfield, where it joins the road from Bury to Burnley. Between these another road crosses Rooley Moor and Brandwood Moor to reach Newchurch in Rossendale. The Lancashire and Yorkshire Company's railway runs north from Rochdale to Bacup, with stations named Facit, Shawforth, and Britannia.
The 'Whitworth doctors,' famous in the latter part of the 18th century and much of the 19th, began with the two brothers John and George Taylor; the last of the line died in 1876. (fn. 1)
A curious 18th-century charm was found at Healey in 1876. (fn. 2)
Part of Spotland was taken into the borough of Rochdale on its formation, and additional portions have been incorporated since. Brandwood has been added to Bacup. The remainder of the ancient township is included in the modern districts of Norden and Whitworth. The local board of Norden, a place whose old name was Blackpits, was formed in 1878; it became a township in 1894. There are twelve members in the urban district council, each of the four wards —Catley Lane, Chadwick, Wolstenholme, and Woodhouse Lane—returning three. For Whitworth a local board was formed in 1874; (fn. 3) this area also became a township in 1894, and the urban district council has twelve members, returned by four wards—Facit, Healey, Shawforth, and Whitworth.
The stocks at Whitworth were formerly within the chapel yard.
The 'Manstone,' on Monston Edge between Healey and Wardle, has the popular explanation that it was thrown by Robin Hood from Blackstone Edge.
Manor
The principal landowners in Spotland were the Abbot and convent of Whalley, their lands having been acquired through a large number of different gifts; (fn. 4) and after the confiscation the Holts of Gristlehurst purchased the manor of SPOTLAND. (fn. 5) The Holts of Stubley also claimed a manor there; it was called the manor of NADEN. (fn. 6) The local name was used by one or more families, including that of the reeve (fn. 7) In 1292 John de Lacy of Cromwellbottom claimed various lands improved from the waste; it was declared that the Abbot of Whalley, Robert de Whitworth, Robert son of Henry, and Richard son of Ivo, held the waste in common. (fn. 8)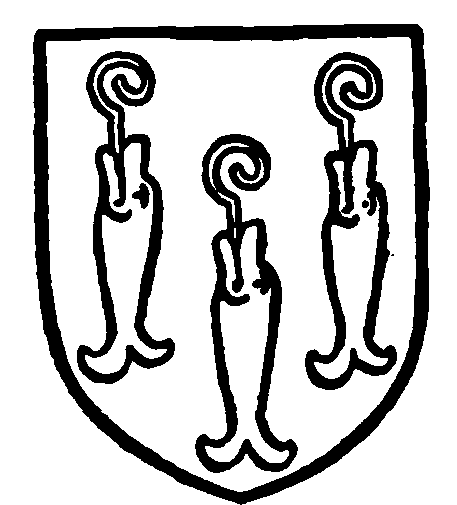 The old 'town of Spotland' afterwards became divided into the hamlets of Catley Lane and Woodhouse Lane. (fn. 9) The former included lands and estates of which only a brief mention can be given: Ellenrod, (fn. 10) Brotherod, (fn. 11) Coptrod, (fn. 12) Caldershaw, Broadley, Greave, (fn. 13) Redfern, (fn. 14) and some others; (fn. 15) the latter — Woodhouse (fn. 16) and Sidholme. (fn. 17) The common lands in Spotland in 1626 measured 1,000 acres, including 672 in Shore Moor, Hunger Hill, &c. (fn. 18)
CHADWICK (fn. 19) gave a surname to its principal landowners, who can be traced from early times till their extinction in the 18th century. (fn. 20) Oliver Chadwick died in July 1542 holding a capital messuage in Spotland and various other messuages and land there of Robert Holt of Stubley in socage by a rent of 12d.; Roger his son and heir was twenty years of age. (fn. 21) Roger died about the end of 1610, (fn. 22) and his son Oliver in 1621; the latter held the capital messuage, as before, of John Holt of Stubley by a rent of 12d., also other lands of James Holt and of Sir John Byron by rents of 6d. and 2d. respectively; his son and heir John was thirty years old. (fn. 23)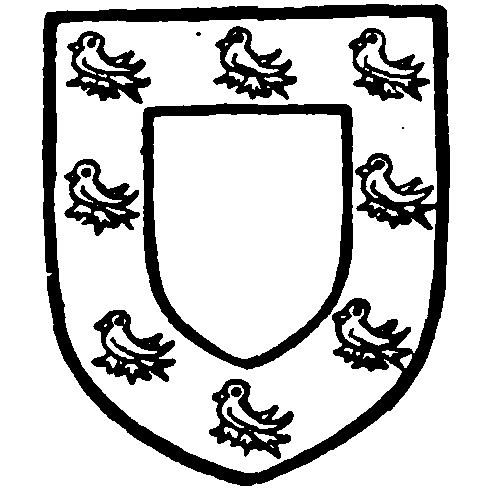 John dying without issue about 1631 the estate went to a cousin, also John Chadwick—son of Robert, a younger son of the above-named Roger; his son Jonathan recorded a pedigree in 1664. (fn. 24) Though Jonathan had four sons and three daughters, all died without issue, the last of the family being Sarah Chadwick, who died in 1722, unmarried. (fn. 25) She left her estates to a relative, the Rev. Roger Kay, (fn. 26) and he gave Chadwick Hall to Bury Grammar School, on refounding it in 1726. (fn. 27)
CHADIVICK HALL is situated about 1½ miles to the west of Rochdale on the Bury Road, and is now a farm-house. The date 1620 is on a stone on the north side, but the present house is only a fragment of the building erected by Oliver Chadwick in that year. A view of the hall as it existed in 1799 (fn. 28) shows a long two-story stone building, the principal front facing south, with three gables and a projecting wing at the east end. The north front had two gables only at its east end, the western half being under one long roof and having an upper bay window of eleven lights and a porch leading into a through passage forming the screens. At the north-east was a large detached barn standing at right angles to the main building. This barn, along with the whole of the west end of the house, including the through passage-way, has now disappeared, and all that remains is the original east wing and adjoining hall, having a total frontage north and south of 45 ft. The building shows two gables on each front, with low mullioned windows with hoodmoulds, and has stone-slated roofs. There is some oak panelling in one of the lower rooms, but otherwise the interior of the house is without interest, and the south side of the east wing has been modernized and sash-windows inserted. A new barn was erected about 1840 to the east of the present house, on part of the site of the destroyed wing.
In the same hamlet were the estates of Oakenrod (fn. 29) and Broadhalgh. (fn. 30) OAKENROD HALL stands in a commanding position on high ground above the River Roch, and is a two-story stone-built house, with stone-slated roofs, now in a state of semi-dilapidation and let in several tenements. It overlooks the river and has a long irregularly broken elevation of about 80 ft. to the east, which appears to have been added to at various times; but the principal front faces west with a regular frontage of about 45 ft., with a north wing, apparently a later addition, projecting some 25 ft., and a large stone chimney in its south gable. There is no date on the building, but it appears to have been erected about the middle of the 17th century, probably replacing an older house on the same site, but it was much altered about the beginning of the 18th century during the residence of Edmund Butterworth. The principal or west front has little architectural distinction, the roof being straight with overhanging eaves, and has five large mullioned and transomed windows on each floor, with a central entrance which preserves its original oak door and iron hinges. The rectangular space in front is inclosed as a garden by a fence wall with moulded coping, and the old gate piers with square moulded caps still remain opposite the entrance. There was formerly another gateway to the garden at the south-west angle, but this is built up and the piers gone. Both sets of piers had formerly ornamental tops, but these have disappeared. The east front must have been originally the more picturesque, but it is now spoiled by additions and is in a bad state of repair. The walling is of rough stone, and some of the windows retain their old diamond quarries with wide leading painted white. In the cottage at the south-east corner are the remains of a fine oak staircase with twisted balusters and a large tapering twisted newel-post going up to the ceiling and supporting a beam above. The stairs are apparently not in their original position, half balusters coming awkwardly in front of a window. (fn. 31)
The hamlet of Clay Lane, in the western corner, seems to have been taken out of Chadwick. Bagslate Common in 1626 contained 114 acres. (fn. 32)
WOLSTENHOLME appears to have been held by the Chethams. (fn. 33) It likewise gave a surname to the principal owner or resident. (fn. 34) The old hall was a two-story stone-built house with gables and mullioned windows, but all trace of it has now disappeared. (fn. 35) In 1626 the largest estate was that of Samuel Bamford of Bamford. (fn. 36) The Holts of Gristlehurst (fn. 37) and Ashworth (fn. 38) were also holders of land there. In 1626 there were common lands measuring 823 acres. (fn. 39)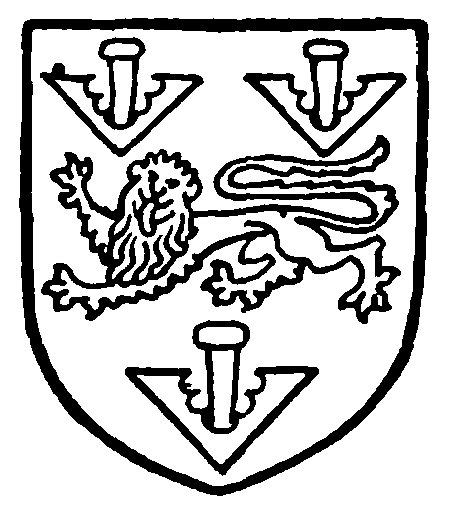 FALINGE, a dependency of Whitworth, was held by a local family, who were among the benefactors of Stanlaw Abbey. (fn. 40) John Royds purchased part of the hamlet in 1756, and his descendants are now the chief landowners there. (fn. 41) The Hospitallers had some land in the hamlet, in which was St. Mary's Croft, held in 1626 by Robert Holt. (fn. 42)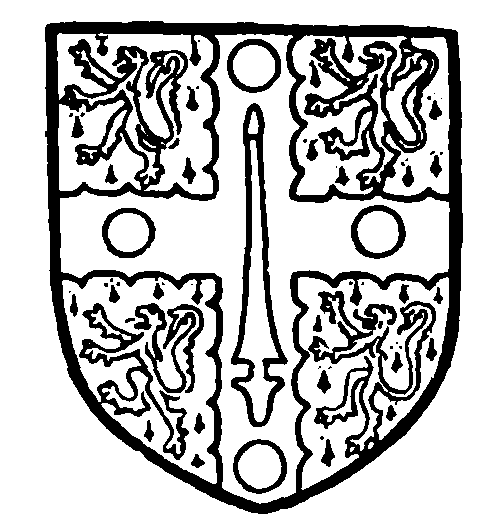 Two oxgangs in HEALEY, which was also a dependency of Whitworth, had belonged to Hugh de Eland, who gave them in free marriage with his daughter Wymark, wife of Jordan de Mitton. They were acquired by Gilbert de Notton and given to Stanlaw Abbey. (fn. 43)
The Healeys of Healey, who were benefactors of Stanlaw, (fn. 44) appear to have been succeeded by a branch of the Chadwicks. (fn. 45) John Chadwick died in November 1496 holding two messuages and lands in Hundersfield, Spotland, and Butterworth of the king as Duke of Lancaster; Thomas, his son and heir, was only ten years of age, and his wardship was granted to James Stanley, clerk. (fn. 46) His descendant, Jordan Chadwick, died in 1634, holding a messuage in Healey, together with other messuages and lands in Spotland and Hundersfield; John, his son and heir, was seventeen years of age. (fn. 47) The common land of Healey in 1626 was 240 acres in extent. (fn. 48)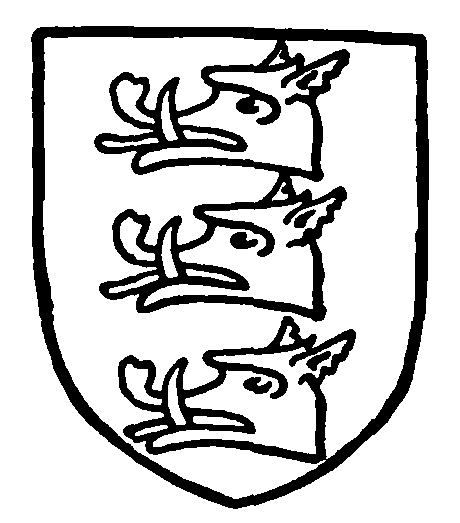 HEALEY HALL stands on elevated ground commanding a wide prospect, about 2 miles north-west of Rochdale, and is a plain rectangular stone classic building with pediment and cornice, erected in 1774 in place of an older house which dated from 1618, and was in its turn a rebuilding of a still older structure. The 17th-century building was of two stories with four gables to the front, and with mullioned and transomed windows on the ground floor and low mullioned windows above. (fn. 49) This house being much decayed, in 1773 was taken down and the present mansion, which is said to be 'exactly of the same extent in front as the old house and on the same site,' (fn. 50) built. In the early part of the 19th century the house was divided into two tenements, but has since been restored to its original state. Over the back door is an inscribed stone taken from the old house with a number of initials of the Chadwick family and the date 1618. (fn. 51)
WHITWORTH was, about 1200, held in moieties by the Elands and Liversedges. (fn. 52) John de Eland granted his moiety to Stanlaw Abbey; it included the services of the moieties of Healey and Falinge; the monks were to pay the ancient farm of 4s. for Whitworth, and 2s. for the other hamlets. (fn. 53) Robert de Liversedge gave his moiety to Sawley Abbey, at a rent of 4s., and Robert de Flamborough confirmed the grant. (fn. 54) The Abbot of Sawley transferred it, at the same rent, to the nuns of Hampole, (fn. 55) and the prioress and convent in 1259 granted their land in Whitworth to Robert son of Randle the White, at a rent of 16s. (fn. 56) Of this portion the Abbot of Stanlaw held 2 oxgangs, or a moiety, and Andrew son of Robert de Whitworth granted his rights in the remainder sometime after the abbey had been translated to Whalley. (fn. 57) In 1322 an inquiry was held as to the loss the king might sustain by this alienation, and licence of mortmain was subsequently granted. (fn. 58) Whitworth, like Spotland, was acquired by the Holts of Gristlehurst, and in 1626 Theophilus Holt was the principal owner, having nearly two-thirds of the land in his possession. (fn. 59) Facit (fn. 60) and Tong (fn. 61) were parts of the Whalley lands. The Common in 1626 measured 515 acres in three parcels. (fn. 62)
BRANDWOOD was granted to Stanlaw by Roger de Lacy about 1200, (fn. 63) and passed to the Holts; Theophilus Holt, in 1626, held nearly the whole of it. (fn. 64) It is called Rossendale in the Survey.
As in the other townships of the parish, there were from old time a large number of freeholders, whose names may be collected from various documents, including especially the Survey of 1626. (fn. 65) There was tnen copyhold land in each of the hamlets—over 2,400 acres in all.
The land-tax returns of 1788–96 show that the ownership was greatly subdivided.
Church
Whitworth Chapel was built about 1529 by the inhabitants of the hamlet, and was intended to serve Wardle and Healey also. (fn. 66) In 1552 it was found to be scantily furnished, (fn. 67) and a century later the Parliamentary Commissioners recommended that it should be made a parish church. (fn. 68) The church was rebuilt in 1775 (fn. 69) and again in 1850; it is called ST. BARTHOLOMEW'S. (fn. 70) The appointment of the curate was vested in four trustees, but there was no endowment. Bishop Gastrell, in 1717, found that the settled income was £6 6s. 8d.; (fn. 71) but in 1720 John Starky of Rochdale gave £200 on condition that the patronage should be vested in him, (fn. 72) and some other gifts were secured, including £400 from Queen Anne's Bounty. (fn. 73) The patronage is now vested in Keble College, Oxford. The following have been curates and vicars since the Restoration:— (fn. 74)
c. 1662
Thomas Dewhurst
? —
Robert Smethurst
1677
Abraham Butterworth, B.A. (Emmanuel Coll. Camb.)
1680
Joseph Whitworth
c. 1699
James Whitehead, M.A. (fn. 75) (St. Mary Hall, Oxf.)
oc. 1717
Jonathan Hanson (fn. 76)
1723
Edmund Holme, M.A. (Brasenose Coll. Oxf.)
1778
William Currer, M.A. (fn. 77) (St. John's Coll. Camb.)
1804
Hugh Hornby, M.A. (fn. 78) (Christ's Coll. Camb.)
1829
George Heron, B.A. (Brasenose Coll. Oxf.)
1830
Richard Parkinson, B.D. (fn. 79) (St. John's Coll. Camb.)
1841
Isaac Gaitskell, M.A. (Trin. Coll. Camb.)
1877
Edwin Brierley
1901
James Ralph Scholfield, M.A. (St. John's Coll. Camb.)
An endowment for a 'Protestant schoolmaster' was given in 1724. (fn. 80)
In more recent times a number of places of worship have been erected in the township. For the Church of England there are St. Paul's, Norden, 1861; (fn. 81) St. Saviour's, Bacup, 1865; (fn. 82) and St. John the Evangelist's, Facit, 1871. (fn. 83) The patronage of St. Saviour's is vested in the Church Association; of the others in the Bishop of Manchester.
There are Primitive Methodist, Free Methodist, and Congregational churches at Whitworth, (fn. 84) and a Salvation Army barracks.
There are also Wesleyan churches at Bagslate and Cheesden, and a Free Methodist one at the former place.
At Whitworth is the Roman Catholic church of Our Immaculate Mother and St. Anselm, 1869; (fn. 85) and at Norden are the church of St. Mary, 1904, with a house of Redemptorist fathers, and a poor law school for boys, conducted by the Brothers of Charity.