Pages 203-204
A History of the County of Lancaster: Volume 6. Originally published by Victoria County History, London, 1911.
This free content was digitised by double rekeying. All rights reserved.
WELCH WHITTLE
Withull, 1221; Walse Wytill, 1288; Walshe Whythille, 1292; Walshe Quithill, 1314.
The township takes its distinguishing epithet from the Waleys or Walsh family, whose principal estate was at Aughton, near Ormskirk. It has an area of 596½ acres. (fn. 1) The western boundary is formed by the Syd Brook, which flows north. The surface rises eastward from this brook, with many undulations, heights of 275 ft. being attained on the southern border and 250 ft. in the centre. There is no village; the hamlet of Whittle Green is near the north-west corner. The population in 1901 numbered 105.
The road from Wigan to Preston cuts through the edge of the township; from it Mill Lane leads west to the green, the brook and the mill. There are mineral railways, serving the collieries.
In 1666 there were twenty-four hearths chargeable to the tax; no house had more than two hearths. (fn. 2)
Manor
As a member of the barony of Penwortham WELCH WHITTLE was, with Shevington and Charnock, granted to Randle son of Roger, and descended to Ferrers and the 'lords of Leylandshire,' as described under Shevington. (fn. 3) A subordinate manor, assessed as 4 oxgangs, was held by Gilbert son of Reinfred, and descended to his son, William de Lancaster. (fn. 4) It was given as part of her marriage portion to Alice wife of Roger de Leicester, (fn. 5) and sold before 1221 to Richard le Waleys of Uplitherland. (fn. 6) Not long afterwards it was held by the Sankey family, from whom it descended to the Torbocks, (fn. 7) but was by Henry de Torbock in 1365 given to Geoffrey de Wrightington, apparently as a reward for his share in securing the verdict of the jury in the great contest for the family estates waged between Henry and Sir William Carles. (fn. 8) Later it descended like Wrightington. (fn. 9)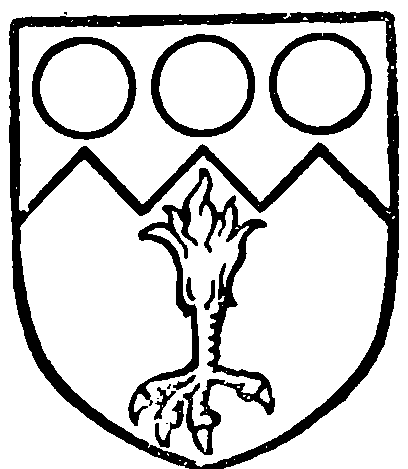 The Hospitallers had land in the township. (fn. 10)
But little appears as to the earlier residents in the place. (fn. 11) James Halsall had the hall of Welch Whittle in the time of Henry VIII. (fn. 12) The Hoghtons of Park Hall had land in the township. (fn. 13) Ownership in the soil became very much subdivided; in 1798 the principal contributors to the land tax were Peter Mawdesley, John Whalley, Robert Hervey and William Dicconson, together paying less than a third of the sum levied. (fn. 14)