Pages 204-208
A History of the County of Lancaster: Volume 6. Originally published by Victoria County History, London, 1911.
This free content was digitised by double rekeying. All rights reserved.
CHARNOCK RICHARD
Schernoc, 1288; Chernok Richard, Chernoke, 1292.
This township is bounded on the east and north by the Yarrow; Clancutt Brook on the south divides it from Coppull. The surface reaches heights of 250 ft. or more in several places near the centre, descending somewhat rapidly to the Yarrow. There are several hamlets: Charnock in the south, Charnock Green and Bolton Green to the north, and Dob Brow to the east. The area is 1,945½ acres, (fn. 1) and the population in 1901 numbered 682. (fn. 2)
The principal road is that from Wigan to Preston, which goes north through the middle of the township and has various cross roads, one leading from the village to Chorley. The London and North Western Company's railway from Wigan to Preston crosses the township on the eastern side.
In 1666 the only house of any size was that of John Hoghton, with twelve hearths; the township had eighty-seven hearths chargeable with the tax. (fn. 3)
The soil is a dark loam with subsoil of clay; the land is chiefly in pasture.
The township is governed by a parish council.
Manor
The whole of CHARNOCK RICHARD was within the barony of Penwortham, and was by Warine Bussell given with other manors to Randle son of Roger de Marsey, (fn. 4) and it was therefore held in later times 'of the lords of Leylandshire.' A moiety was, with Shevington and Welch Whittle, granted before 1242 as the fourth part of a knight's fee, held in the year named by the heir of Robert Banastre. (fn. 5) The Charnock part of this estate was soon afterwards given by William Banastre to Henry de Lea (fn. 6); while the moiety not included in it was held by a family which assumed the local surname and in return gave it the distinguishing epithet of Richard. (fn. 7) Hence in 1288 Henry de Lea and Henry de Charnock each held a moiety of William de Ferrers by rents of 5s. and 2s. respectively. (fn. 8)
Henry de Lea in 1284 obtained a royal charter for a market every Friday at his manor of Charnock, and an annual fair on the eve, day and morrow of St. Nicholas; also free warren in his demesne lands. (fn. 9) The market and fair do not seem to have prospered, but the grant of free warren led to the formation of a park, (fn. 10) and the distinguishing name of the Park or Park Hall (fn. 11) for that share of the manor. Like the other Lea manors, it descended to the Hoghtons of Hoghton Tower, (fn. 12) and in 1606 was acquired by Richard Hoghton, an illegitimate son of a former Sir Richard, who had probably settled him there at first. (fn. 13) Richard Hoghton of Park Hall died in 1622 holding the moiety of the manor of Charnock Richard, with various lands, water-mill, dovecote, &c., of Richard Shireburne and Edward Rigby, by the ancient rent of 5s.; also other lands in Welch Whittle, Heskin, Chorley, Euxton and Lancaster. Richard's son Alexander had died before his father, leaving a daughter Anne, twenty-eight years of age, and wife of Thomas Bradley; but Park Hall descended to Richard's younger son William. (fn. 14)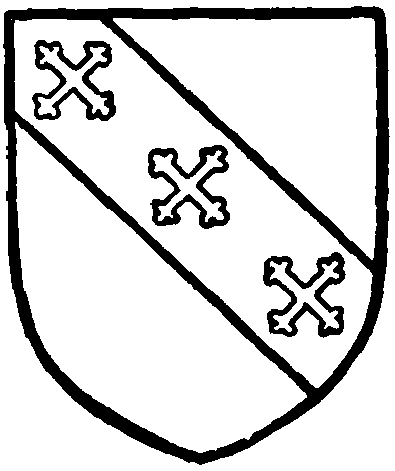 This branch of the family adhered to the Roman Catholic faith, (fn. 15) and William Hoghton zealously espoused the king's cause on the outbreak of the Civil War. He was made a lieutenant-colonel, but fell at the first battle of Newbury in 1643. (fn. 16) The estates were at once sequestered by the Parliament, and in 1652 John, William's son and heir, petitioned for an allowance from his inheritance, as he was 'in no way guilty of delinquency, but was a recusant.' (fn. 17) The estates were, however, sold under the third Confiscation Act of 1652, (fn. 18) but in some way regained. John Hoghton recorded a pedigree in 1664, (fn. 19) and his son William, born in 1659, married the daughter and ultimate heir of Robert Dalton of Thurnham. Their son John took the name and arms of Dalton about 1710, and his descendants have retained possession of Thurnham. (fn. 20) Park Hall, however, was sold by the Daltons in the latter part of the 18th century (fn. 21); in a recovery of 1787 William Jeffreys was tenant of the moiety of the manor of Charnock Richard, with messuages and lands there and in Leyland. (fn. 22) Richard Prescott German was owner in 1836, (fn. 23) Mrs. Alison in 1869 (fn. 24) and Mr. Henry Alison, great-grandson of the purchaser in 1789, is the present owner and reputed lord of the manor. No courts are held, but a number of chief rents are payable. (fn. 25)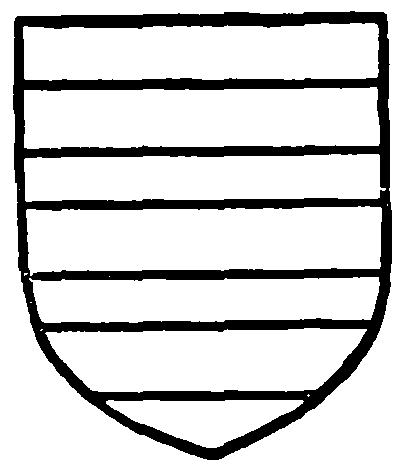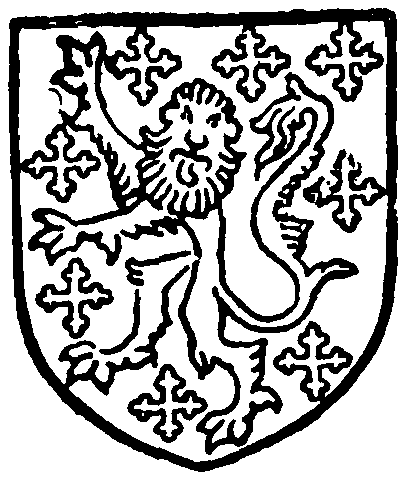 Of the other and possibly superior moiety of the manor but little can be said. Richard de Charnock, who appears in 1242, (fn. 26) had before 1284 been succeeded by Henry son of Thomas de Charnock, (fn. 27) and in 1292 William de Lea and Henry de Charnock were lords of the vill. (fn. 28) In 1304 Adam son of Henry de Charnock was espoused to Joan daughter of Richard de Molyneux of Little Crosby and Speke, (fn. 29) and lands in the latter township remained in the family for some generations. Adam was succeeded by his son Henry, living as late as 1370, who in 1366 granted his lands in Speke to his son William and Margaret his wife. (fn. 30) The succession for some time is uncertain, but in 1427–8 Richard de Hoghton and Henry de Charnock were lords of Charnock. (fn. 31) The next to appear is Robert Charnock, living in 1491 and 1498, (fn. 32) and soon afterwards succeeded by his son William, whose son and heir was Henry. (fn. 33)
Henry Charnock died in 1534 holding the moiety of the manor of Charnock Richard of the Earl of Derby, Lord Mounteagle, and Richard Shireburne in socage by a rent of 2s. 1d.; also lands in Chorley, Speke, Hindley and Much Woolton. The heir was his grandson Thomas, son of Robert Charnock, seventeen years of age. (fn. 34) A pedigree was recorded in 1567. (fn. 35) Thomas Charnock died in 1571 holding the moiety of the manor and other lands, and leaving a son and heir Robert, thirty years old. (fn. 36) John Charnock, a younger son of Thomas, was implicated in the Babington plot, and executed for high treason in 1586, being allowed to hang till he was dead. (fn. 37)
Robert Charnock obtained a general pardon on the accession of James I, but it is not known that he was a recusant. (fn. 38) He married five times, and by his last marriage had a son and heir Thomas, who married Bridget daughter and heir of John Molyneux of Barton-on-Irwell. A pedigree was recorded in 1613, (fn. 39) when Robert, his son Thomas and grandson Robert, aged nine, were all living. Robert Charnock died in 1616 holding the manor as before, and leaving his son Thomas to succeed him. (fn. 40)
Thomas Charnock died in 1648; his son Robert, who had taken part in the second defence of Lathom House in 1645, had had his estates sequestered by the Parliament, and was obliged to compound. (fn. 41) He left a daughter and heir Margaret, who was living in 1732, having survived both her husbands—Richard, younger son of Sir Peter Brooke of Mere, in Cheshire, (fn. 42) and John Gillibrand of Chorley. The moiety of the manor of Charnock Richard descended with the issue of her first marriage, and the late T. Townley-Parker of Cuerden was the representative of the family. (fn. 43)
Other members of the Charnock family had lands in the township, (fn. 44) and among the early owners occur the names of Garston, (fn. 45) Fairhurst, (fn. 46) Wallhill, (fn. 47) Wayward, (fn. 48) Molyneux, (fn. 49) Hesketh, (fn. 50) Chorley, (fn. 51) Orrell, (fn. 52) Dicconson (fn. 53) and Anderton. (fn. 54)
The Hospitallers had land in Charnock Richard from an early time. (fn. 55)
The wives of Robert Charnock and of Edward Worthington were landowners in 1542–3 (fn. 56) and the wife of Robert Charnock and John Waring in 1564. (fn. 57) Jane Foster, widow, William Crichlow and Elizabeth Parker, as recusants, asked to be allowed to compound for their estates in 1653–4. (fn. 58) Several 'Papists' registered their estates in 1717. (fn. 59) Robert Dalton (double assessed), Peter Brooke and Thomas Lawe were the chief contributors to the land tax of 1783; in 1798 the names were— Mr. Dalton (sic), Mr. Parker's heirs and Mr. Low's heirs. (fn. 60)
In connexion with the Church of England Christ Church was erected in 1860 (fn. 61); the patronage is vested in five trustees.