Pages 23-29
A History of the County of Lancaster: Volume 6. Originally published by Victoria County History, London, 1911.
This free content was digitised by double rekeying. All rights reserved.
CUERDEN
Kirden, 1212; Kerden, Kerdyn, 1292; Keurden, Kuyrdon, Keverden, xv cent.
This township lies in the bend formed by the Lostock, flowing north and then west. The area is 808 acres, (fn. 1) and the population in 1901 was 401. About a third of the area is occupied by the well-timbered park surrounding Cuerden Hall, which stands in the south-east corner on a hill overlooking the Lostock. Cuerden Nook and Cuerden Green are hamlets in the north and north-west.
The principal road is that from Wigan to Preston through Bamber Bridge. On the western edge is that from Leyland to Preston.
In 1666 the principal houses were those of Christopher Banastre and Thomas Woodcock, each having six hearths to be taxed. The whole number in the township was forty-five. (fn. 2)
The population is mainly agricultural, but there is a cotton mill.
The township is governed by a parish council.
Manor
From the early part of the 12th century, and possibly before that, CUERDEN was a member of the Sefton fee, held by the Molyneux family. (fn. 3) In some way not ascertained the lordship passed to the Banastres of Walton-le-Dale and Newton-in-Makerfield, whose right in Cuerden becomes evident about 1270, (fn. 4) and whose lordship descended with the manor of Walton to the Langtons. (fn. 5)
About 1290, however, the immediate lordship of the manor became vested in a certain Ingelram de Amelcotes, (fn. 6) but some twenty years later had passed to Adam de Charnock of Charnock Richard, (fn. 7) descending to his younger son John, (fn. 8) who in turn was succeeded by his son of the same name. (fn. 9) This family retained possession (fn. 10) until 1521, when Richard Charnock of Cuerden and Leyland sold his manor to Thomas Langton, lord of Newton, (fn. 11) and thus the inferior manor became merged in the superior one. Cuerden Manor was in 1604 sold by Sir Thomas Langton to John Sweeting, (fn. 12) and is soon afterwards found in possession of Henry Banastre of Bank in Bretherton, (fn. 13) whose daughter Alice, wife of Sir Thomas Haggerston, held it in 1641. (fn. 14) It seems to have reverted to the Banastre family, or was repurchased by them, (fn. 15) for it descended to Christopher Banastre of Bank. (fn. 16) His inheritance was, after his death in 1690, divided between his daughters, and Cuerden was included in the share of Elizabeth, who married Robert Parker (fn. 17) of Extwistle, and their descendants have retained it to the present time. Banastre Parker, their son, transferred the family seat to Cuerden. He died in 1738, and was succeeded by his son Robert, who married Anne daughter and heir of Thomas Townley of Royle, (fn. 18) and in 1779 was succeeded by his elder son Banastre, and he in 1788 by his brother Thomas Townley Parker. The latter had married Susannah daughter and heir of Peter Brooke of Astley in Chorley, Charnock Richard, &c. (fn. 19) He was High Sheriff of Lancashire in 1793, (fn. 20) and, on his death in the following year, the great estates were inherited by his son Robert Townley, who served as high sheriff in 1817, (fn. 21) and as member for Preston (Conservative) in 1837 and 1852. (fn. 22) He died in 1879, and was succeeded by his eldest son, (fn. 23) Thomas Townley, who in 1879 assumed the surname and arms of Townley in addition to those of Parker. On his death in 1906 the manors and lands passed by his will to his nephew Mr. Reginald Arthur Tatton of Chelford, in Cheshire, a son of Harriet Susan, eldest sister of the deceased. Mr. Tatton acted as high sheriff of the county in 1910–11.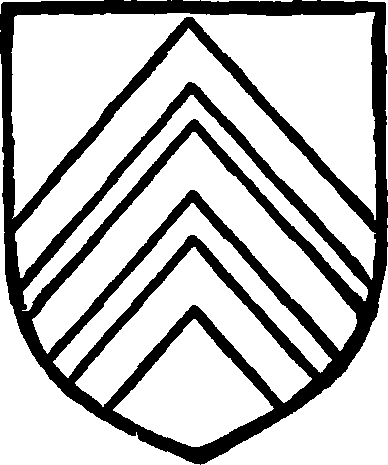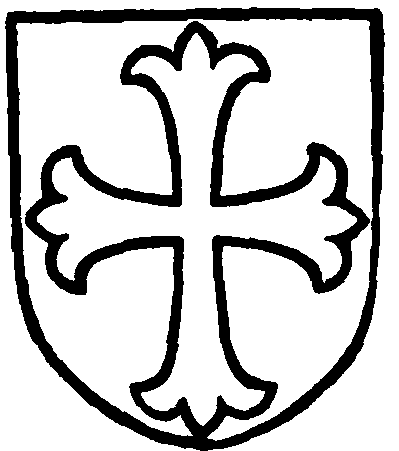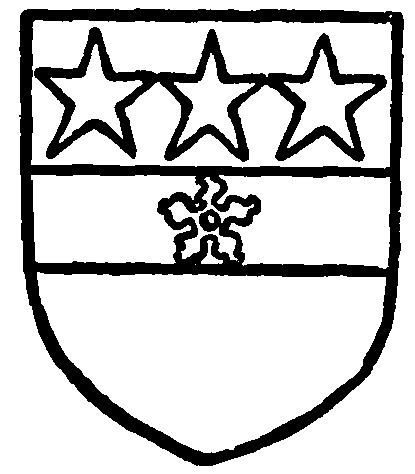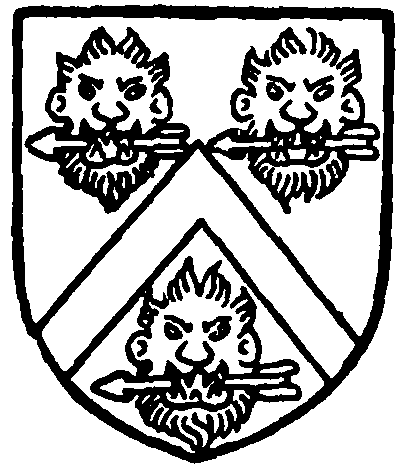 Cuerden is not now reputed to be a manor, and no courts are held.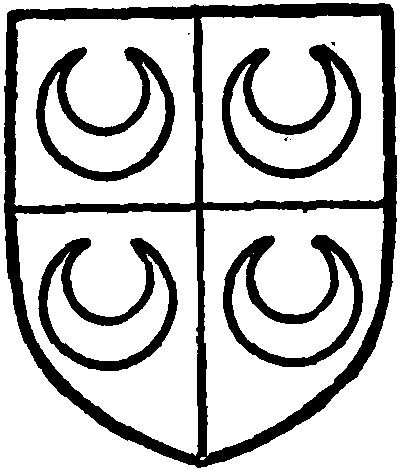 Cuerden Hall is a modern mansion of brick and stone, standing in a large park on an elevated site commanding extensive views, about 4 miles south-east of Preston. (fn. 24) Of the original house which stood on the site in the 17th century nothing remains. Part of the present structure, however, dates back to about 1717, and was erected by Mr. Banastre Parker. The house of this date was a plain classic building of two stories and an attic, rectangular in plan, measuring about 68 ft. by 48 ft., the longer sides facing north and south, with entrance on the north, and now forms the middle part of the mansion. This house was completely remodelled and large additions made in the years 1816–19, from the designs of Lewis Wyatt, the additions consisting of a large east wing, 72 ft. by 60 ft., containing the principal rooms, and a large servants' wing and offices on the west built on three sides of a courtyard open to the west. Wyatt's building is a dignified composition of brick, two stories in height, with plain brick parapets and barred sash windows. In the east wing the flues are grouped together at the angles of the building, and the chimneys carried up above the parapets in the form of turrets, but the chief external architectural feature is the tower above the staircase in the middle of the building. The entrance faces north, and has a projecting stone porch, and on the east side the gardens are laid out in terrace form on the slope of the hill. The old house was refronted to harmonize with the new work, and now forms an integral part of the design. (fn. 25) In more recent years the ground floor of the east wing has been extended northward on each side of and linable with the porch, and Wyatt's west wing has been remodelled, the courtyard built upon, and further extensions made westward. The general appearance of the house, however, remains unaltered.
Robert de Molyneux, father of the Richard living in 1212, granted his two plough-lands in Cuerden to Siward son of Auti, who had married Robert's sister; and their son Henry held the same by knights' service in 1212. (fn. 26) This Henry de Kuerden, as he was called, was a benefactor to Cockersand Abbey, (fn. 27) and his son Thomas also gave land to Cockersand (fn. 28) and to the Hospitallers. (fn. 29) Henry's eventual heir was another son Roger, (fn. 30) who made grants to the Woodcock family, (fn. 31) and was succeeded by his son Simon. (fn. 32) It may have been this Simon de Kuerden who disposed of his manor to the lord of Walton. (fn. 33) In 1292 Richard de Molyneux of Sefton proved his right to certain customs and services from Simon son of Roger de Kuerden, who held of him a messuage and two plough-lands by homage and the payment of 12d. yearly, contributing also 8s. to a scutage of 40s. (fn. 34) No descendants of Simon are known. (fn. 35)
Other families adopting the surname of Kuerden occur as holding portions of the land, but, though many of the charters relating to them have been preserved, it is not possible to give a detailed account of any. (fn. 36) One of the families is of special interest, (fn. 37) as from it sprang Dr. Richard Kuerden, who planned a history of the county on an ambitious scale, and whose collections have been of great service to later historians. He was born about 1622, (fn. 38) educated at Leyland and St. Mary Hall, Oxford; removing to Cambridge, he graduated from Emmanuel College in 1646. Oxford having then surrendered to the Parliament, he returned thither; M.A. 1647. He studied medicine, but deferred taking his degree till the Restoration, (fn. 39) not liking some of the political tests applied. His History of the county was planned in conjunction with Christopher Towneley, and he had the use of the latter's collections. It was not, however, till after twenty years' labour that Dr. Kuerden in 1688 issued his proposals for the publication of the Brigantia Lancastriensis Restaurata, to be issued in five folio volumes. Nothing came of it, and Kuerden died about 1700. (fn. 40)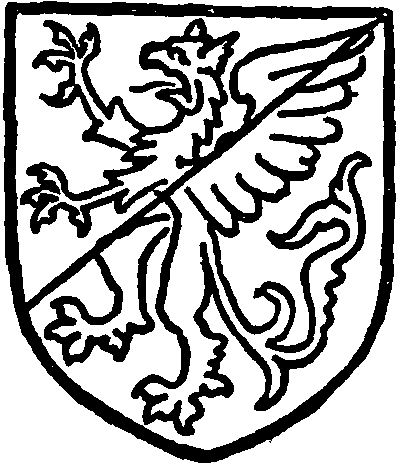 Of the other landowners the most important residents appear to have been the Woodcocks, and in 1564 the landowners contributing to the subsidy were John Kuerden and William Woodcock. (fn. 41) The family can be traced to the early part of the 13th century, when, as stated above, Henry de Kuerden made several grants to them. (fn. 42)
Thomas Woodcock died at Cuerden in 1602 holding 'the capital messuage called Lostock' in Cuerden—no doubt the house later called Woodcock Hall—with lands in Cuerden, Walton-le-Dale, &c. This 'Lostock' had belonged to the Hospitallers (fn. 43); Lostock Hall, to the north, was in Walton-le-Dale, and held in 1576 by Thomas Fleetwood. According to Kuerden Woodcock Hall on Cuerden Green was at one time known as Crow Trees. (fn. 44) The abovenamed Thomas left a son and heir John, aged nineteen. (fn. 45) Another of the same name, born about 1603, is of more note—the Ven. John Woodcock. He became a student at St. Omer's and afterwards in 1629 proceeded to the English College in Rome. (fn. 46) Next year he joined the English Franciscans at Douay and was sent to England for a time. On a later mission he was arrested soon after his arrival in Lancashire and was barbarously executed at Lancaster for his priesthood, 7 August 1646. (fn. 47)
The house known as Woodcock Hall is situated on what was formerly known as Cuerden Green, near to Lostock Hall railway station, and is a three-story red brick structure with stone dressings and barred sash windows, apparently of 17th-century date, having three gables to the front and a projecting porch in the middle going up to the full height of the building. The roof is covered with stone slates and the gables have been at one time surmounted by ball finials which are now lying in the front garden. The greater part of the front is covered with ivy, which gives the house a very picturesque appearance. The interior is a good deal modernized, and some of the rooms, not being occupied, are in a state of disrepair, but the original oak staircase with twisted balusters remains. The building, described by Dr. Kuerden as a 'fair built house,' is now a farm-house.
Some other names appear in the inquisitions and other records, but most of the families seem to have been resident in the neighbouring townships. They include Blundell, (fn. 48) Clayton, Cliff, (fn. 49) Farington, (fn. 50) Langley, (fn. 51) Langton of Hindley, (fn. 52) Lemon of Walton-le-Dale, Walton, (fn. 53) and Whithalgh, (fn. 54) with a few others. (fn. 55)
Cockersand Abbey (fn. 56) and the Knights Hospitallers (fn. 57) had lands in Cuerden.
The freeholders named in 1600 were Thomas Woodcock and Gilbert Jackson, (fn. 58) while in 1628 the landowners contributing to the subsidy were Thomas Haggerston, a convicted recusant, John Woodcock and Richard Jackson. (fn. 59) It was probably the other John Woodcock who appears in the recusant roll of that time. (fn. 60) The township does not seem to have had any residents who suffered from the Commonwealth sequestrations, but a number of 'Papists' registered estates in 1717. (fn. 61) Banastre Parker was almost the only landowner in 1786. (fn. 62)
At one time the Benedictines had a mission station in Cuerden. (fn. 63)
Andrew Dandy in 1674 left money to found a school at Cuerden. (fn. 64)