Pages 132-136
A History of the County of Lancaster: Volume 8. Originally published by Victoria County History, London, 1914.
This free content was digitised by double rekeying. All rights reserved.
BOLTON-LE-SANDS
Bodeltone, Dom. Bk.; Bothelton, 1200; Boulton, 1226; Boelton, 1249; Bouelton, 1256; Bolton, 1297.
As its name implies, this township borders on the sands of Morecambe Bay, the waters of which make steady encroachments on the land, so that at Red Bank the hill has been worn away to show a precipitous cliff on the seaward side. The surface rises from the marshy lands near the coast, then falls and again rises, the village of Bolton, with the parish church, being in the hollow. There is a detached part, Beaumont Cote, to the south-east of the chief part of the township. The village is in the centre of the township, with Hatlex and Inglebreck to the south, and Bolton Holmes, Thwaite and Hawkshead in the north. The area measures 1,580 acres, (fn. 1) and in 1901 there was a population of 902. Some changes in boundaries have been made, the Cote having been added to Slyne in 1887. (fn. 2)
The principal road is that from Lancaster to Carlisle, going north through the village, from which point other roads branch off—south-west to Hest Bank, south-east to Halton and east to Nether Kellet. The main line of the London and NorthWestern railway runs north-east through the township, and has a station named Bolton-le-Sands. The Lancaster and Preston Canal also passes through, a little to the east of the railway.
The pleasant-looking village skirts the main road for a considerable distance, having a tree-clad hill to the east. It has become a summer holiday resort to some small extent. About 1820 Dr. Whitaker described it as 'one of the neatest, best built, and pleasantest villages among many on this favoured shore.' (fn. 3) Hawkshead, in pleasantly wooded lands to the north-east of the village, was about sixty years ago owned by — Walmsley; it is now the property of Mr. Henry Joseph Coulston. (fn. 4)
The soil is a light loam, overlying gravel. There are no manufactures.
The township is governed by a parish council. In former times there was a customary division into four quarters—Church, Middle, North or Town, and Holmes. (fn. 5)
Manors
Earl Tostig held BOLTON in 1066 as part of his Halton lordship; it was then assessed as four plough-lands. (fn. 6) Half a plough-land in 1094 belonged to the church, (fn. 7) and forms the rectory manor afterwards held by the Archdeacons of Richmond and Bishops of Chester, and now by the Ecclesiastical Commissioners. (fn. 8) The remainder (fn. 9) was in 1212 held by seven persons as two and a half plough-lands in drengage; they or their ancestors had formerly paid 40s. and rendered certain customs, but these being released they paid an increment of 26s. 8d., or 5 marks in all. (fn. 10) In the Pipe Roll of 1201 are recorded increments of 20s. from the vill and 6s. 8d. from the mill. (fn. 11) Shortly before this Richard I had released the men of Bolton from suit to his mill by the Lune, receiving in return an increased rent of 26s. 8d. (fn. 12); but it is not quite clear whether there were two separate increments of this amount, or whether the Pipe Roll entry is an apportionment of the increment levied by Richard. The latter seems the more probable, for in the farm of the county in 1226 the assized rent of Bolton was 46s. 8d. and of the mill there 20s., making only the 5 marks of 12 12. (fn. 13)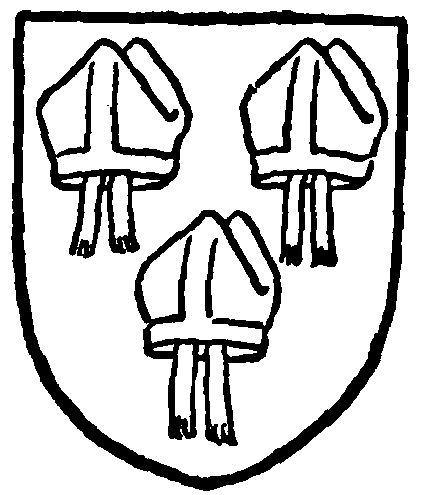 An extent of the manor and church of Bolton, as held by the Archdeacon of Richmond, was compiled about 1320. The manor-house was out of repair. In demesne were 88 acres of arable land (by poles of 20 ft.), valued at 12d. an acre; also meadow and pasture land. The rector had 2 acres of woodland for fuel, and land in Over Kellet worth 13s. 4d. a year. Nine tenants are named, paying rents amounting to 30s. 10d. and doing suit of court. There was also a bondman, who had toft and croft and 4 acres of land, paying 4s. 3d. rent, acting as reeve at the will of the lord and rendering merchet. (fn. 14)
It is impossible to trace the various subdivisions of the manor. (fn. 15) In 1297 the Earl of Lancaster was found to have held two messuages, with 29¼ acres of land, in demesne; there was a water-mill which rendered 40s. a year (fn. 16); and the free tenants were Ranulf son of William de Dacre, holding 4 oxgangs of land and rendering 9s. 10d.; William son of Simon, 2 oxgangs for 6s.; John son of Eda, similarly; the heir of Franceys, (fn. 17) 12 acres for 11s. 8d.; the Prior of Lancaster and Thomas Travers, each 9s. 10d. for their moieties of two fees formerly held by Durbald and by Adam son of Gilbert. (fn. 18) It is possible that the Dacre tenement, which does not again occur, is a duplication of part of the lastnamed. (fn. 19) The Lancaster family had some estate in Bolton. (fn. 20)
The divisions appear to be more carefully stated in the extent of 1324. At that time John Travers held the fourth part and the eighth part of the vill which had belonged to Adam son of Gilbert and William Durbald respectively. John Franceys held the fourth part (fn. 21) by the service of 11s. 8d.; Simon de Bolton held the eighth part by 6s. 2d.; John son of Eda held the like; and the Prior of Lancaster held six messuages and various lands, formerly of the fee of Adam son of Gilbert and William Franceys, rendering 10s. The Abbot of Furness held the hamlet of Crouholme and Clomore, formerly of the same fee, by the service of 1s. 6d.; William son of James held 2 acres of John Travers, part of William Durbald's fee, by 3d. rent; Serle de Wedholme and Maud his wife held 11 acres of John Travers and John Franceys by a rent of 12d.; and John de Harrington held the hamlet of Serleholme by 16d. rent. (fn. 22)
The process of subdivision went on rapidly, and in 1346 the principal tenants were John Franceys, holding a fourth part of the vill in socage by a rent of 11s. 8d. as before; the Prior of Lancaster, holding another fourth part by 9s. 10d.; Cecily de Southworth, representing Travers, holding land by 8s. 8d. rent; John son of Simon de Bolton, holding by 5s. 6d. rent. A large number of smaller tenants held the remainder; they included the Abbot of Furness (who had Woodholme), John de Barton and John de Harrington. The land held by the Earl of Lancaster in demesne had been increased by a purchase from Simon de Thornbrandhead. (fn. 23) The mill was held in shares; Cecily de Southworth held a moiety and an eighth, John Franceys a fourth and Simon de Bolton the other eighth part; they paid for it 33s. 4d. in all. (fn. 24)
The Franceys' fourth part of the manor was acquired by the Washingtons (fn. 25) and the Lawrences of Ashton. (fn. 26) The Travers' part (fn. 27) seems to have descended to Singleton of Brockholes (fn. 28) and Starkie of Lancaster (fn. 29); it included part of Hatlex. It may have been acquired by the Jervis family (fn. 30) of Slyne. The Boltons appear to have sold their inheritance in the 15 th century. (fn. 31) The Harrington estate descended to the Lords Mounteagle, who called it a manor (fn. 32); it seems to have been sold to Croft of Claughton. (fn. 33) William de Slene obtained land in 1313, (fn. 34) and this was probably the nucleus of the estate of Southworth. of Highfield. (fn. 35)
The Earls of Derby had a manor in Bolton (fn. 36) sold in parcels in 1604. (fn. 37) The estate or manor of the Abbots of Furness (fn. 38) descended for a time like Beaumont in Skerton, but BEAUMONT COTE (fn. 39) was acquired by the Cole family, who recorded a pedigree in 1665. (fn. 40) It descended to the Butlers of Kirkland, (fn. 41) who added Cole to their surname, and has since descended with Kirkland and Nether Kellet. (fn. 42)
The mill occurs at various times. (fn. 43)
In addition to Furness Abbey and Lancaster Priory (fn. 44) the canons of Cartmel (fn. 45) and Cockersand (fn. 46) had land in Bolton. The names of Marshal (fn. 47) and Chaffer (fn. 48) occur among the 15th-century landowners, and the inquisitions show a few others. (fn. 49) The most noteworthy of the later names is that of Stout, (fn. 50) for one of the family, William Stout, a Lancaster tradesman, 1665–1752, has left an autobiography giving many particulars of his early life and his kinsfolk. (fn. 51) He states that his father rebuilt the house at Bolton Holmes, in which his father and grandfather had lived for a century previously. There were then only about 12 acres of land; but, he says, 'my father and mother were very industrious in their children's infancy, and in a few years had improved their estate to the double what it was when they were married; the lands thereabout being much more valuable then by the benefit of a large marsh or common, which maintained many thousand sheep: the marsh then extending half way westward from our house to Priestskear, and from Bare in the south, round about the Knoll end in Lindeth to Arnside Well, except a narrow inlet for the tide in Keer, but not sufficient to receive any boat or barque of burden. My father then could have kept 100 sheep all summer on that marsh, and about the seventh month yearly the high tides brought the sheep's dung and sea tangle to the side, which was gathered by the inhabitants—every house at the Sands side knowing how far their liberties for gathering extended.' (fn. 52) The marsh was in 1677 'washed away,' (fn. 53) and the value of the farm was much diminished, but the father bought other lands, particularly at Hatlex. (fn. 54) William Stout was educated at the free school at Bokon, but was ' very much taken off the school, especially in the spring and summer season, plough-time, turf-time, hay time and harvest, in looking after the sheep, helping at plough, going to the moss with carts, making hay, and shearing in harvest.' A writing master came in winter. About 1743 William Stout left Lancaster and went to live at Hatlex, where he died early in 1752. (fn. 55) Bolton Holmes seems to have descended with the main line of the family till 1846. (fn. 56)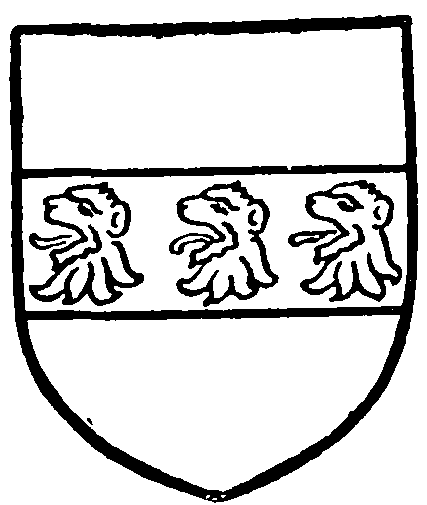 Thomas Jenkinson as a 'Papist' registered his small estate at Bolton and Aldcliffe in 1717. (fn. 57)
The common lands consist of about 4 acres of waste, at Thwaite Brow, on which the owners of cattle used to turn them out without stint. This produced quarrels and at a township meeting about 1829 it was resolved that the herbage should be let by auction, the rent going to some public purpose. The rent is now applied to relieve the rates. (fn. 58)
The history of the parish church has been told above. The only other place of worship is the Roman Catholic church of St. Mary of the Angels, consecrated and opened in 1884; the mission had been commenced in 1868. (fn. 59) At the indulgence in 1672 a licence was applied for by the Presbyterians for Robert Hall's house at Bolton, but nothing is known as to the continuance of the congregation. (fn. 60)