Pages 183-185
A History of the County of Lancaster: Volume 8. Originally published by Victoria County History, London, 1914.
This free content was digitised by double rekeying. All rights reserved.
PART OF BURTON IN KENDAL
Daltun, Dom. Bk.; Dalton, 1212.
The parish of Burton lies entirely within Westmorland with the exception of Dalton, which belongs historically to Lancashire. Dalton occupies the south-western side of Hutton Roof Crag, a height of about 850 ft. above sea level being attained on the boundary, while on the south-west edge less than 100 ft. is recorded. There is a fine view from the fell side. The eastern side of the township, overlooking the Keer, which forms the boundary, has for the most part an elevation of from 400 to 500 ft. The area of the township is 2,167 acres, and in 1901 the population numbered 106.
The chief road goes eastward through the centre of the township, connecting Burton and Kirkby Lonsdale. Dalton Hall lies to the south of it, in a park of 150 acres. This road is crossed, just outside the boundary, by that branch of the Lancaster and Kendal road which goes through Burton; Deerslet or Deerslack, the ancient Durslet, is on its western side, on rising ground. The Carnforth and Wennington railway crosses the extreme south-east corner of the township.
There is now nothing that can be called a village, but traces of a former one, said to have been depopulated by plague, are noticeable near the hall.
There are considerable tracts of woodland, as will be seen from the estimate of the use of the land in the township, viz.: arable land, 261½ acres; permanent grass, 884; woods and plantations, 487½. (fn. 2) The soil is limestone.
In 1888 it was recommended by the Boundary Commissioners that Dalton should be transferred from Lancashire to Westmorland, and in 1894 the change was made in accordance with the unanimous desire of the inhabitants. (fn. 3)
Manors
In 1066 DALTON was one of the manors which Gillemichael held in Strickland. (fn. 4) Afterwards it was held in thegnage of the honour of Lancaster by a rent of 10s. a year; the assessment was two plough-lands. About the time of Henry II it was held by Roger de Croft, the surname being derived from Croft in Win wick, who granted 15 acres in Dalton in marriage with his daughter, and gave 40 acres to Gospatrick Prat for a rent of 12d. (fn. 5) Before 1194 he was succeeded by his son Gilbert, (fn. 6) who was the tenant at the survey in 1212, (fn. 7) and was stilllivingin 1235. (fn. 8) Hegaveland toCockersand Abbey. (fn. 9) He was succeeded by his son Henry, (fn. 10) who died in or before 1243 holding of the king the two plough-lands by 10s. rent; he retained 5 oxgangs of land in demesne and the remainder was in service, rendering 6s. 6d. yearly. There was a mill. (fn. 11) Roger his son succeeded, (fn. 12) and held lands in Dalton, Claughton and Over Kellet at his death in 1255; his son and heir Henry was sixteen years of age. (fn. 13)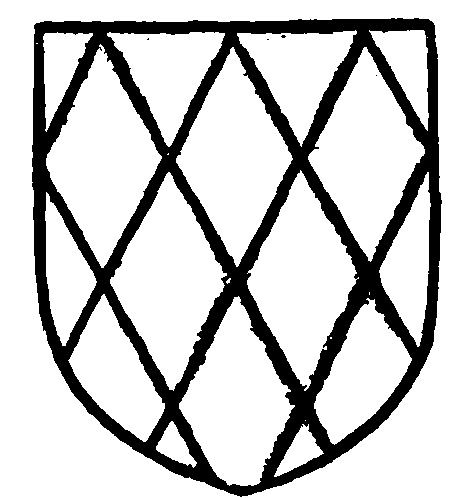 Of Henry de Croft little is known. (fn. 14) He had two sons, Roger and John, the former of whom had possession of the manor before 1288. (fn. 15) He was in 1297 found to hold the two plough-lands by the ancient services. (fn. 16) He obtained a charter of free warren in Dalton in 1304. (fn. 17) His son Henry (fn. 18) and grandson John (fn. 19) were the tenants in 1324 and 1346 respectively. John's son John occurs from 1371 onward. (fn. 20) As Sir John de Croft, chivaler, he made a settlement of his estate in 1396 on his son Nicholas's marriage with Ellen daughter and heir of John Boteler of Marton. (fn. 21) He died on 31 December 1419 holding the manors of Dalton and Leighton, a fourth part of Over Kellet, the advowson of Claughton Church and various lands in Yealand Conyers and Farleton in Westmorland. (fn. 22) His son Nicholas, then thirty years of age, succeeded, (fn. 23) and was followed by his son James, (fn. 24) who died in or before 1457, (fn. 25) leaving two daughters as co-heirs— Mabel, who married Piers Legh of Lyme, and Alison, who married Geoffrey Middleton. (fn. 26)
A division of the Croft inheritance was agreed upon in 1489, the manor of Dalton being assigned to Piers Legh. (fn. 27) It descended, like his other estates, without any special incident (fn. 28) until the death of Peter Thomas Legh in 1797, when it went to his sisters. It was sold by them to the Rev. Geoffrey Hornby in 1803, (fn. 29) and has descended to the present owner, Major E. G. S. Hornby. (fn. 30)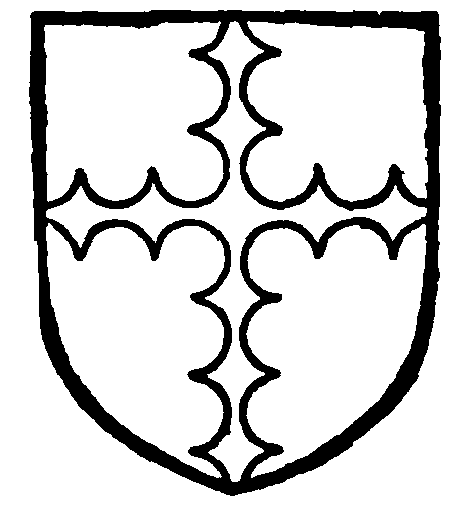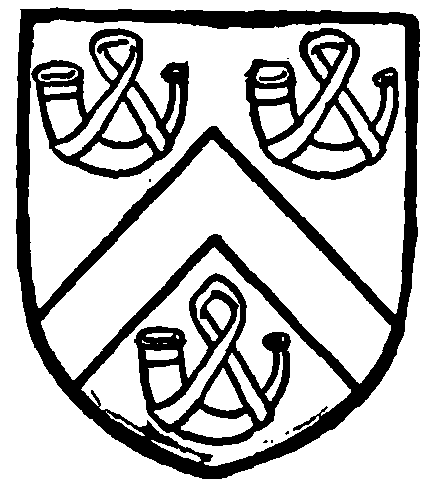 DURSLET (fn. 31) was the seat of a junior branch of the Croft family, (fn. 32) and passed, like Tewitfield, to the Middletons of Leighton. (fn. 33) It is now the property of Mr. Alfred Atkinson, lord of the adjacent manor of Burton. (fn. 34) Apart from these estates there is little on record about the township. (fn. 35)
Tenant right in Durslet was the subject of a dispute in 1596. Timothy Knipe and Miles Hutton complained that George Middleton, lord of the manor of Yealand, refused to accept them as tenants. One John Thompson had in 1585 conveyed his messuage at Durslet according to the custom of the manor to Arthur Wilson of Helsington, who had paid his fine to Thomas Middleton, then lord, and had been admitted. He about 1595 sold to Timothy Knipe. Richard Hutton died in 1595, and Miles, under age, was his son and heir. (fn. 36) George Middleton having replied, the plaintiffs reiterated that their tenements had always been customary lands and held of the manor of Yealand, though lying in the parish of Burton; they were divided from Westmorland in three places, by a hedge, by a little brook, and by 'a great stone called the Catstone.' The reply was that John Thompson and Richard Hutton had never been in seisin of the tenements in dispute. (fn. 37)
The ninth of the sheaves, wool, &c, in Dalton was valued at 26s. 8d. in 1 341 . (fn. 38)