Pages 161-163
A History of the County of Middlesex: Volume 4, Harmondsworth, Hayes, Norwood With Southall, Hillingdon With Uxbridge, Ickenham, Northolt, Perivale, Ruislip, Edgware, Harrow With Pinner. Originally published by Victoria County History, London, 1971.
This free content was digitised by double rekeying. All rights reserved.
LOCAL GOVERNMENT.
During the Middle Ages and, indeed, up to the beginning of the 19th century the government of Edgware was in practice in the hands of the court of Edgware manor. By the late 13th century the lord of the manor was holding a view of frankpledge, (fn. 1) and a court leet continued to be held with a court baron until modern times. From at least the late 13th century Kingsbury was associated with Edgware manor. (fn. 2) In 1393-4 the court was called 'Eggeswere et Kyngesbury'. (fn. 3) In 1421-3 the jury consisted of 6 men from Edgware and 6 from Kingsbury. (fn. 4) Although this practice did not continue long, after All Souls College became the lord of both manors in 1443 it was natural that their administration should in practice be conducted at the same court. By the 17th century they were being dealt with as one manor, although they continued to have separate juries and officials.
In 1330-5 the court met on average 5 times a year; (fn. 5) in 1440-5 the average was thrice. (fn. 6) At the beginning of the 18th century the court was still meeting regularly twice a year. (fn. 7) By 1770 tenants could normally secure a meeting at any time by payment to the lord's steward. (fn. 8) The court continued to meet until the 20th century. The size of the jury varied considerably from year to year, particularly in the Middle Ages, when it ranged in number between 8 and 15. (fn. 9) For the view of frankpledge in 1421 the jury consisted of 12 capital pledges from Edgware and Kingsbury, while in 1433 it was made up of 6 inquisitors ex officio, and 6 inquisitors on oath, but there is no indication that either of these juries represented the normal composition. (fn. 10) By the beginning of the 18th century the jury for the two manors combined was of full size when the court leet and court baron were held on the same day, but considerably smaller when the court baron was held on its own. (fn. 11) The permanent officers of the manor were appointed by the lords and consisted of a steward and a bailiff. Other manorial officials were elected in the court, although such elections are recorded only fitfully in the rolls. The election of an ale-conner is mentioned in 1457, 1471, 1478, 1479, and 1543; (fn. 12) the election of capital pledges occurs in 1434, 1457, 1460, 1470, and 1479. (fn. 13) The election of a constable is first mentioned in 1470; (fn. 14) in only 5 of the years between 1483 and 1510 is this recorded, although one year was the theoretical term of office. (fn. 15) Constables continued to be elected at the leet until the 19th century, and were sworn both there and before the justices in sessions. (fn. 16)
In 1630, when the plague came to Edgware, the constable deserted the village leaving no deputy, and much disaster followed. (fn. 17) In 1667 the constable chosen at the manor court informed the justices that he was now ensign to the colonel of a regiment of foot and consequently unable to execute his office, and it was ordered that he should be discharged and some other person chosen. (fn. 18) In 1686 Joseph Cooper, pleading that a very great business occasioned his absence from Edgware where he was constable, petitioned the justices that a headborough might be chosen to assist him, and an order was made appointing a headborough. (fn. 19) The constables and headboroughs of Edgware were mentioned in 1617, (fn. 20) and in 1642 there were two constables and two overseers. (fn. 21) In 1735 both a constable and a headborough were chosen in the court, (fn. 22) and again in 1737 a headborough was named. (fn. 23) From 1798 a constable was chosen and a headborough appointed, (fn. 24) and from 1831 to 1842 the practice was to appoint a constable and 2 headboroughs for Edgware. (fn. 25) It seems probable, therefore, that the headborough had taken over the functions of the medieval capital pledge as an assistant or complement to the constable, for the 'Memorandums touching the Court Baron and Court Leet' (1810-20) gives as the officials concerned with public justice only constables and tithingmen. (fn. 26) This document states that treason and felonies were enquirable in the court leet; things both enquirable and punishable included all matters of public concern within the manor, constables, tithingmen, breach of the pound, repair of the stocks, public peace, common barrators, scolds, eavesdroppers, public trade, breach of assize, false weights and measures, forestallers, nuisances, highways, watercourses, disorderly houses, and offensive trades. Constables were elected by the leet to serve the parish, and provision was made for swearing before a justice an elected constable who did not come to court to take up the office. Instruments of punishment were provided by the lord of the manor; in 1470 the cucking-stool and the stocks were in bad repair, (fn. 27) and in 1543 and 1544 there was neither a pillory nor a cucking-stool. (fn. 28) There was a pillory at Edgware in 1773 and 1739. (fn. 29)
It seems probable that the vestry, first mentioned in 1817, (fn. 30) was concerned mainly with the administration of poor relief. A sum of £170, representing 87 per cent. of the money raised by rates, was expended on the poor in 1776. (fn. 31) In 1783-5 the average expenditure on the poor was £175 (81 per cent.), (fn. 32) and it continued to rise to £283 in 1803 (79 per cent.), (fn. 33) an average of £367 in 1813-15 (77 per cent.), (fn. 34) and an average of £393 in 1822-4. (fn. 35) In 1835-6 the average amount was £272, 71 per cent. of the total. (fn. 36) There was no workhouse at any period. In 1803 there were 22 adults and 37 children (14 per cent. of the population in 1801) permanently receiving relief, and in addition 21 persons were relieved occasionally. There was one friendly society with 45 members. (fn. 37) It is probable that the ablebodied poor were employed in the gravel-pits at this time, for the owner of the Edgware Boys estate paid a 'gravel rate' on several occasions between 1802 and 1815. (fn. 38)
In 1813-15 the average number of persons per manently relieved was 27 (5 per cent. of the population), a figure which did not include children, and an average of 15 persons received occasional relief. (fn. 39) The friendly society had disappeared, but in 1818 the Revd. James Proctor was organizing a Poor Club. (fn. 40) In 1834 two overseers, generally farmers or tradesmen, were appointed annually; there had been previously for some years a paid assistant overseer, but the farmers were opposed to the practice on account of the expense. The numbers of the poor relieved varied; they were generally widows, orphans, decayed tradesmen, agricultural labourers, and illegitimate children. The parents of the infant poor were given a weekly allowance. The officers were disheartened by the ease with which the poor obtained orders for relief from the magistrates, and the worst characters obtained as much temporary relief as the deserving, for 'the extent of the applicant's family is the scale by which the relief is administered, without regard to character'. Able-bodied paupers were employed on the parish roads or in a gravelpit, 'and, without any person properly to look after them, they idle away the day, and earn not one half of the sum they receive'. Relief was frequently given to the able-bodied on their promise not to come again for a certain time, sometimes from a plea that they were starving, but more commonly from not having any employment. The agricultural labourers were most subject to distress, for the local concentration on grassland gave them little employment during the winter months; their average wage was 12s. a week, and there was little work for their families. Considerable payments were made to casual paupers, but it was considered inadvisable to discontinue such allowances as there was not sufficient parish employment for so many persons. There was a considerable number of small houses let to the poor at high rents by tradesmen. An average of 3 bastards received maintenance every year between 1827 and 1832, at an initial expense of 2s. 6d. a week for every child. (fn. 41) After the Act of 1834 Edgware was placed in the Hendon Poor Law Union. (fn. 42) By 1817 there were six houses held in trust for the benefit of the poor. They were situated to the east of the churchyard, and the choice of occupants rested with the vestry. (fn. 43)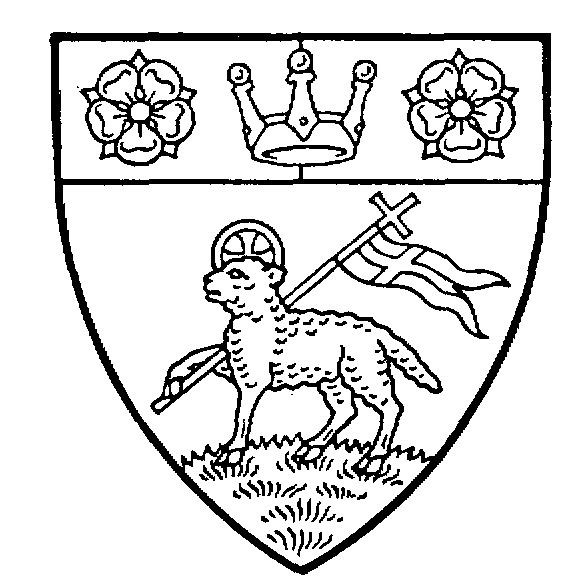 The only surviving minute book of the vestry begins in 1849. In 1859 a scheme to light the 800 yards of Watling Street between Edgware Bridge and Hill House was carried out, and rates were collected for the maintenance of this service. (fn. 44) In 1885 it was resolved that the overseers should provide fire-fighting equipment at a cost of not more than £10 a year. In 1894 a poll was held to decide which of 7 candidates should be appointed paid assistant overseer. (fn. 45) After the Local Government Act of the same year a parish council was formed and the parish was placed in the rural district of Hendon. Edgware became part of Hendon U.D. in 1931 and became a ward of the borough of Hendon on its incorporation in 1932. (fn. 46) Under the London Government Act of 1963, Hendon was included in the London Borough of Barnet. (fn. 47)