Pages 237-249
A History of the County of Middlesex: Volume 4, Harmondsworth, Hayes, Norwood With Southall, Hillingdon With Uxbridge, Ickenham, Northolt, Perivale, Ruislip, Edgware, Harrow With Pinner. Originally published by Victoria County History, London, 1971.
This free content was digitised by double rekeying. All rights reserved.
LOCAL GOVERNMENT AND PUBLIC SERVICES.
Manorial Government.
The archbishop's jurisdiction over his tenants probably remained undefined (fn. 1) until Cnut in 1020 granted 'sake and soke, grithbreach, hamsocn, forestall, infangenetheof, and flymenafyrmth' over his own men and over as many thegns as the king allowed him. (fn. 2) These liberties were confirmed by William I, who added toll and team, (fn. 3) and by subsequent kings. (fn. 4) Henry II added geld and danegeld, hidage, murdrum fines, works of bridges, castles, parks, and closes, aid for the army, wardpenny, bloodwite, childwite, and exemption for the archbishop's demesnes and villeinage from the hundred courts. (fn. 5) In 1202 John granted amercements of men from the archbishop's fees. (fn. 6) Return of writs, granted in 1235, (fn. 7) was duly noted in the hundred rolls, together with the observation that the township (villata) of Harrow and the other tenants of the archbishop had been subtracted from the county and hundred. (fn. 8)
In 1300 Archbishop Winchelsey threatened the sheriff with excommunication for freeing distresses made by his Harrow bailiffs and withdrawing pleas from the Harrow court to the county court. (fn. 9) A grant in 1314 made it clear that the archbishop was to have the fines and forfeitures of all his men and tenants, wherever they might reside. (fn. 10) Subsequent royal grants and confirmations, made in 1335, (fn. 11) 1382, (fn. 12) 1399, (fn. 13) and 1463, (fn. 14) set out the franchises and fiscal privileges in full to obviate the plea of non-user and to remove ambiguity. Despite a reiterated injunction against royal officials usurping the duties of the bailiff of the liberty and permission in 1463 for the archbishop to appoint constables for his own hundreds, the emphasis throughout was upon fiscal privileges. The archbishop's men could be tried in the royal courts but any fines or confiscated chattels had to be handed over. The 1399 grant even included the profits of attainder or Praemunire, eleven years after the property of one of the archbishop's foremost Harrow vassals, Sir Nicholas Brembre, had been forfeited to the Crown. (fn. 15) In 1378 the archbishop's Harrow and Hayes tenants were exempted from contributing to the expenses of the parliamentary knights of the shire. (fn. 16)
The surrender of Harrow by Cranmer in 1545 and the grant to Sir Edward North in 1547 included all the manorial privileges. (fn. 17) The liberty was by now equivalent to a grant of green wax, the right to fines and amercements exacted from tenants in the royal courts and paid to the Exchequer. A series of quietus rolls from 1617 to 1676 (fn. 18) shows that repayments were claimed from the King's Bench, Common Pleas, Sessions of the Peace, and Clerk of the Market, usually amounting to £3-£12 a year. From 1665 the 'issues before the Barons', presumably in the Exchequer Court, were added, which in 1666 were as much as £115. Although the rolls show no lapse in the payments, the proprietors of Harrow manor in 1667 claimed all the archiepiscopal liberties in Harrow, quoting the medieval charters. (fn. 19) The claim was allowed on the basis of the grant to Sir Edward North, but the last quietus roll dates from 1676 and in 1680-1 the lords of several Middlesex liberties, including Harrow, had 'for many years past' been deprived of 'divers fines' in the King's Bench. (fn. 20) These had been paid to the court's coroner and thence to the Exchequer, and the Clerk of the Pipe had refused the claims of the bailiffs of the liberties. This time the Attorney General must have disallowed the claims, since no more green wax payments are recorded. Of the archiepiscopal liberties all that was left, apart from the ordinary manorial jurisdiction, was the right to take chattels, waifs, and estrays, which had always been accounted for by the bailiff of the liberty and not with other perquisites of court by the beadle. (fn. 21) As late as 1812 Lord Northwick claimed the chattels of a tenant who had been executed as a felon. (fn. 22)
The bailwick or liberty covered a wider area than Harrow itself. Tenants by knight service in Hayes (fn. 23) and Berrick (Oxon.) (fn. 24) held from the bailiwick of Harrow and owed suit of court there. Perquisites are recorded in 1236-7 (fn. 25) and courts at Harrow and Hayes, held by bailiffs or by a serjeant, in 1242; (fn. 26) a view of frankpledge is listed in 1273-4. (fn. 27) The earliest extant court rolls for the archiepiscopal manor of Harrow or Sudbury date from 1315. The rolls are complete from 1378 to 1721 and the court books from 1687 to 1913. (fn. 28)
A court was held at Weald Wood in 1316 (fn. 29) and another at Roxeth in 1529 (fn. 30) but most courts were probably held at the principal demesne manor of Sudbury, which from the 14th century was also called Sudbury Court. (fn. 31) The most important court, the leet and view of frankpledge, was usually held in the spring, and a second general court was held in the autumn. Other courts baron were held during the year, originally every three weeks. (fn. 32) The annual number of courts, sometimes 9 (1384, 1395) or 10 (1394) in the 14th century, was gradually reduced to one or two by the 17th century. Thus an early-18th-century custumal listed suit at two general courts, at Easter and Michaelmas, as an obligation of head tenants. (fn. 33) From the 14th century suitors could pay 2d. for each non-appearance or 1s. for relaxation of suit for a year. Whether the customary under-setters owed suit of court was one of the points at issue in the 17th and 18th centuries. (fn. 34)
Most customary offences were presented at the view of frankpledge, when the ale-tasters also made presentments. Criminal jurisdiction was exercised in the early views. From 1514 constables were appointed but invariably they reported that all was well. (fn. 35) The courts exercised the franchisal rights of the archbishop (fn. 36) until 1631. Thereafter, perhaps because a new lord coincided with a new steward, (fn. 37) the only presentments were for default of suit of court. Business became entirely concerned with property transactions, while all other jurisdiction passed to the county and national courts. In 1660 two men who carried off some of Sir Gilbert Gerard's wood were convicted at the sessions of the peace, although they were to be punished at the whippingpost in Harrow. (fn. 38)
The chief early officials were the reeves and beadles, head tenants chosen at the Michaelmas general court by the homage. Reeves received 50s. and beadles 10s. a year. The reeve collected all the rents and presented them for audit; the beadle collected fines, amercements, and other perquisites of the court. (fn. 39) Presentments were made according to tithings, organized by hamlets and represented by the chief pledges or headboroughs. In 1316 Pinner, the largest hamlet, had at least three headboroughs, Harrow Weald and Roxeth at least two, Sudbury and Wembley two each, and Preston and Kenton one each. (fn. 40) Alperton, Uxendon, (fn. 41) Greenhill, (fn. 42) and Hatch End (fn. 43) were sometimes separate tithings. By the 16th century tithings had crystallized into six, for Pinner, Harrow Weald, Roxeth, Sudbury, Kenton and Preston, and Wembley and Alperton. Each had headboroughs, one or two ale-tasters or ale-conners, and a constable, all generally elected at the Easter view of frankpledge. Ale-tasters rarely made presentments in the mid 17th century and appear to have been dropped soon afterwards. Constables and headboroughs, one of each for each of the six tithings, continued to be appointed until 1896. (fn. 44)
The charter of 1233-40 did not specify perquisites of court although it mentioned 'homages, pannages, and other services of the church' among the appurtenances of the rectory. (fn. 45) The court rolls of Rectory or Harrow-on-the-Hill manor, with a few gaps, are complete from 1349 until 1678; court books are complete from 1629 to 1896. (fn. 46) Courts at Harrow-onthe-Hill were probably held at the rectory itself. The homage could then dine at the lord's expense, (fn. 47) and a lease of part of the 'rectory house' in 1682 provided for entertainment for the lord and tenants at two rent dinners and one audit dinner. (fn. 48) In the 14th century there was often only one court a year, a view of frankpledge and court baron, held in the winter or spring. In the 15th century there were more courts (as many as seven in 1483), when the view could be at any time, but after c. 1493 there were only one or two, the view in the spring and a general court or court baron at any other time. After Sudbury and Rectory manors passed into the same hands, they were to some extent worked as a unit. Usually only one court a year, the view of frankpledge, was held for the Rectory manor after the mid 16th century, nearly always on the day after the Sudbury view. Occasionally a court baron, but never a general court, was also held, again usually one day after a Sudbury court. Thus the 18th-century custumal mentioned one general court of the Rectory manor, held at Easter. (fn. 49)
As with Sudbury court, the fine for non-attendance was 2d. The Rectory court rolls mention several offences not recorded at Sudbury: two butchers were presented in 1507 for selling expensive and unhealthy meat and a tawer was presented for selling shoes which were insufficiently tanned. (fn. 50) In the 14th century there were many presentments for violence and failure to perform feudal services. Development after the mid 16th century followed that of the main manor. One head tenant was elected by the homage to act as reeve and beadle, for 6s. 8d. a year. (fn. 51) A woman was elected in 1507. (fn. 52) There were usually two headboroughs, two ale-tasters, and a constable. Two constables are mentioned as early as 1368 (fn. 53) and constables presented regularly at the view after 1419. (fn. 54)
The Prioress of Kilburn had a court on her Wembley manor (fn. 55) and courts baron were held by Wembley manor at the end of the 18th century. (fn. 56) There is one roll of a court baron of the manor of Uxendon, held in 1608. (fn. 57)
Parish government: Harrow.
For Harrow, churchwardens' accounts and rate-books (fn. 58) date from 1729, with gaps for the years 1768-72. The overseers' accounts are complete from 1739 until 1831, except for 1798-9, and there are poor-rate books from 1684 until 1933. (fn. 59) Accounts of the surveyors of the highway date from 1768 to 1831 and highway-rate books from 1745 to 1868. (fn. 60) Vestry minutes begin in 1704 with a gap between 1757 and 1793. (fn. 61) Parish officers, were, however, active long before these dates. Two keepers and guardians of the goods of the parish church of St. Mary are mentioned in 1467. (fn. 62) There was a parish clerk by 1521-2, (fn. 63) and two churchwardens signed the parish registers as early as 1559. (fn. 64) By 1622 Pinner had its own parish officers.
A vestry was mentioned in 1701. (fn. 65) The annual number of vestry meetings (fn. 66) gradually rose from five or six in the first decade of the 18th century to twenty in 1829. By the early 20th century the vestry met every three or five years. The last meeting was held in 1924, (fn. 67) by which date the vestry had been superseded by the parish church council, formed in 1911. (fn. 68) Meetings were held at first in inns and later usually in the chancel and, after 1849, (fn. 69) in the vestry of the church. The vicar usually presided and attendance varied from six or seven in 1704 to 22 in May 1724. Most of the business concerned outrelief or the workhouse. The vestry authorized rates for the church, the poor, and the highways. It kept a firm control over the parish officers. In 1822, for example, they were forbidden to incur any expenses in eating and drinking upon parish business without previous permission.
The vicar and the vestry each elected a churchwarden. One churchwarden (fn. 70) dealt with Harrow Town, Roxeth, Sudbury, Wembley, and Alperton, and the other with Harrow Weald, Greenhill, Kenton, and Preston. Each collected the churchrate, usually 2d. to 6d. in the £ in the 18th century, and spent it in a variety of ways, on the church, on travelling, on killing vermin-pole-cats, for example, were still being caught in the 1820s-and on the salary of the parish clerk. The churchwardens continued to pay the salaries of parish officials into the 20th century.
The surveyors of the highway, first mentioned in 1718, were elected annually by the vestry. The office tended to run in respectable families, notably the Greenhills, Hills, and Blackwells. (fn. 71) In 1745 there were three surveyors and three parochial wards: Harrow Town and Roxeth; Sudbury, Wembley, and Alperton; and Harrow Weald, Greenhill, Kenton, and Preston. By 1750 a fourth surveyor had been appointed, the third ward being divided into Weald and Greenhill, and Kenton and Preston. (fn. 72) A highway-rate, levied by the vestry, is first mentioned in 1722 when it was 1d. in the £. (fn. 73) By 1780 it had been raised to 6d. which thereafter remained the usual rate. (fn. 74) From 1745 the rate was fixed retrospectively at the Quarter Sessions. After finding the highway surveyors' accounts unsatisfactory in 1823, the vestry appointed a salaried man to superintend the highways and act as an assistant overseer. (fn. 75)
From 1684 (fn. 76) to 1896 (fn. 77) three overseers of the poor were appointed by the vestry, one for Harrow Town, Roxeth, and Sudbury, one for Harrow Weald and Greenhill, and one for Wembley, Alperton, Kenton, and Preston. (fn. 78) A salaried assistant overseer appointed in 1832 had to live within ¼ mile of Harrow Town, to take his instructions from the vestry and the overseers, to interview applicants for relief, to employ and pay labourers, and to collect rates. (fn. 79) For a short period from 1744 (fn. 80) two stewards were appointed each month by the vestry, mainly to deal with the poor, and they alone signed most of the vestry minutes. The unpaid stewards, bearing an increasingly heavy burden, were apparently replaced, probably after 1754, by a master of the workhouse, who farmed the inmates and, by the 1820s, all the poor in the parish. His annual payment, £590 in 1795 and £1,400 in 1821, varied with the number of inmates and the general level of prices; in 1829 the rate was 4s. 6d. a head a week. The farmer had to provide for the poor at the workhouse at his own expense, to provide for the poor of the parish and, sometimes, to teach the workhouse children. In return he could benefit from the labour of the workhouse inmates. (fn. 81) A salaried medical officer was appointed as 'surgeon, apothecary, and midwife to the poor' in 1810. (fn. 82)
The five Harrow constables, (fn. 83) though appointed by the manor court, received their instructions and, in 1761, their 'new painted staves' from the high constable, (fn. 84) but were primarily parish officers who received expenses from the overseers. (fn. 85) Some of their equipment, including in 1824 a 'new pair of handcuffs', (fn. 86) belonged to the parish. The beadle, a salaried official until 1876, (fn. 87) became more completely a parish official than the constable, being elected by the vestry and occasionally combining his office with that of sexton. (fn. 88) He too received expenses, mainly for serving summonses and attending magistrates' courts. (fn. 89) He also received his uniform, in 1852 a blue cloth waistcoat and a 'Paris hat'. (fn. 90) Most police action was executed by the constable but the beadle provided straw for the cage in 1825 (fn. 91) and was instructed to apprehend beggars in 1820. (fn. 92)
By the 1850s and 1860s salaried parish officials included the parish clerk, beadle, collector, lamplighter, organ blower, organist, bell-ringers, vestry clerk, and sexton. (fn. 93) Salaries were still being paid to the last four in 1921. (fn. 94) A woman who was elected sexton in 1866 had to find an assistant, her duties being mainly confined to pew opening. (fn. 95)
Vagrancy in the 16th and 17th centuries was dealt with by the county and manorial courts. In 1559 it was proclaimed in the Harrow court that no unmarried or masterless man or woman was to remain in the parish for more than 14 days on pain of a fine of £1. (fn. 96) In 1574 six vagrants taken at Harrow-onthe-Hill were sentenced at the sessions to be flogged and burnt on the right ear. (fn. 97) By the 18th century much of the responsibility had passed to the parish vestry and its officers. A girl who had 'eloped' from her mistress in 1744 was brought back by force (fn. 98) and servants who entered clandestinely from other parishes were sent back. (fn. 99) Many settlement certificates survive, (fn. 100) but the number of removals decreased until by 1834 there was only one. (fn. 101)
During the late 17th and early 18th centuries poor relief took the form of monthly allowances, usually in money but occasionally in clothes or fuel. (fn. 102) Poverty was alleviated by remitting or reducing rents (fn. 103) and by providing rent-free parish houses for poor widows. (fn. 104) These 'poor houses' survived until the vestry's decision to sell them in 1845. (fn. 105) The church-house also served as a poor-house. (fn. 106) After an unusually large meeting in 1724 a workhouse was built in West Street, opposite the Crown Inn, with material from the old church-house. (fn. 107) Even under the farming-out system the parish officers exercised considerable control. In 1822 the churchwardens and overseers laid down in detail the food to be given to each workhouse inmate: a breakfast of milk porridge, broth, or water gruel, dinner and supper of 2 oz. of butter or 4 oz. of cheese with bread, made of 'good second flour', and 'wholesome butcher's meat' for three days' and pea soup for one day's dinner. Each person was allowed 3 pints of beer a day. (fn. 108) In 1776 the workhouse was said to accommodate 60 persons. (fn. 109) The average number rose gradually from 32 in 1758 to 43 in 1770 and 1780, and 49 in 1821, but the figures conceal seasonal variations, for in March 1819 there were 105 inmates. In summer and late autumn, when winter wheat was sown, numbers were low, while in winter and spring unemployment caused a large intake. (fn. 110)
Outdoor relief continued alongside the indoor relief provided by the workhouse. Money allowances increased from 19 cases in 1724 (fn. 111) to 69 in 1821. (fn. 112) In 1795 the average allowance was 1s. 6d. a week but with rising prices this increased and in 1800 an allowance was made of 1s. 6d. a week for every child under 14. (fn. 113) In October 1821, compared with 35 people in the workhouse, there were 69 receiving outdoor relief of from 1s. to 8s. a week. (fn. 114) In 1834, out of £2,689 spent on the poor, (fn. 115) £1,607 went on outdoor relief, consisting of £680 paid to widows and bastards, £424 on casual relief, usually of the sick, and £503 on labour on the roads. (fn. 116)
To deal with the increased number of unemployed during the agricultural depression, the vestry reduced outdoor relief and increased parish work, on the roads and at the mill or picking oakum. (fn. 117) Ablebodied paupers had repaired the highway in the mid 18th century but their wages are not recorded. (fn. 118) In 1817 15 male paupers were paid 1s. 6d. to 2s. a day for such work. (fn. 119) In 1831 there was a scheme to send single men from the workhouse to parishioners who agreed to employ and presumably pay them at a rate fixed by the vestry. From December 1831 out-relief was steadily reduced from 7s. a week (already reduced) for a man and his wife, 8s. for a family with one child, 9s. for two children, 10s. for three children, and 11s. for five or more children, until by 1835 a man and wife received 5s. a week, a family with one child 6s., with two to four children 7s., and with five or more children 8s. (fn. 120) Paupers with dogs were refused all relief. (fn. 121)
Apart from charities and exceptional measures (fn. 122) the burden of poor relief was normally borne by the poor-rate. (fn. 123) From 1684 (fn. 124) to 1722 twice yearly rates, usually at 5d. in the £, raised £200-£300 each year. From 1723 a 6d. rate was usual, the number of rates varying from one in 1760, which raised £172, to three in 1740, which raised £521. From 1800 to 1826 there were usually five or six rates, which raised about £1,660-£2,040 a year, and the number increased from seven in 1827 to ten in 1831 and 1832, finally bringing the total raised to £3,331. This was during the depression which affected the ratepaying farmers, as well as the labourers. (fn. 125) Protests reduced the number of rates to nine in 1833 and 1834, making the amount raised in the year before the Poor Law Union £2,954. The 1834 Act confined outdoor relief to the sick and old. The able-bodied poor were offered work in the workhouse or in the parish, at wages fixed by the guardians. Harrow therefore spent less in casual relief and labour on the roads in 1835 than in 1834; only widows' pensions cost more. (fn. 126) Under the union there was a decline from nine 6d. rates in 1835 to five in 1837 and 1839. (fn. 127) In 1834-5 Harrow raised £2,888, of which £2,272 was spent on the poor; a year later £2,002 was raised and £1,655 was spent. A sharp increase in 1841 was due to the opening of the workhouse at Redhill and to the large numbers applying for outdoor relief. The poor-rate in Harrow was raised from 2s. 3d. to 3s. in 1841, when the corresponding expenditure mounted from £1,960 to £2,820. (fn. 128) Expenditure, £2,309 in 1844, continued to rise until a new assessment of Harrow was made in 1851. (fn. 129)
Parish government: Pinner.
Surviving parish records for Pinner include churchwardens' accounts from 1622, with gaps from 1757 to 1810, (fn. 130) a poor-rate book from 1773 to 1781, (fn. 131) and complete vestry minutes from 1787 to 1925. (fn. 132) Pinner, however, conducted its own administration long before it became a separate ecclesiastical parish in 1766. (fn. 133) From 1622 it had chapelwardens, overseers, and a parish clerk. (fn. 134) In 1699 Pinner asserted its 'immemorable immunity from [Harrow's] church rate', (fn. 135) and c. 1702-7 it was said to keep its own poor. (fn. 136) The vestry existed by 1773. (fn. 137) In the 18th and early 19th centuries there were usually one to four meetings a year but by the 1830s there were six to eight. In April 1827 resolutions were signed by one man only, Major William Abbs; in August there was an attendance of 66 to rescind them. (fn. 138) In the early 20th century the vestry met once a year, the last meeting being in 1925. (fn. 139) Meetings seem to have been held, at least at first, in the church (fn. 140) and generally were presided over by the vicar. In 1810 a chimney, new ceiling, and window were built for the vestry room, 'it being before a wretched hole'. (fn. 141)
There were two chapel- or churchwardens, who in 1696 were entitled 'the churchwardens of the poor'. (fn. 142) Poor relief was entered in their accounts (fn. 143) until 1773 (fn. 144) and they continued to pay small sums until 1815, (fn. 145) after which they were more strictly confined to church affairs. Surveyors of the highway were mentioned in 1821. (fn. 146) In 1788 the two overseers of the poor were to serve for two years. (fn. 147) An assistant overseer was appointed at £12 a year in 1825 and £21 in 1829. (fn. 148)
From 1773 and probably earlier the vestry instructed the constable, although he was appointed at Sudbury manor court. (fn. 149) The constable had to execute special instructions, such as those against fireworks (1818), drunkenness (1787 and 1830), or the violation of the Sabbath (1831), (fn. 150) but his main function was as a police official. Prisoners were kept in the cage, which from c. 1775 to 1825 stood near the site of Pinner Metropolitan Police Station. It was moved and repaired in 1825, and in 1831 was ordered to be taken to the workhouse premises. (fn. 151) There were also stocks, at the corner of High Street and Bridge Street. (fn. 152)
Other parish officials included a salaried sexton, who in the late 17th century was nominated by the churchwardens and later elected by the vestry, (fn. 153) and a salaried parish clerk, who was nominated by the vicar. (fn. 154) In 1801 'because of the great increase in the number of rates and other business', a vestry clerk was appointed at £10 a year, (fn. 155) and in 1810 a poundkeeper was appointed and allowed to take fees for each beast impounded. (fn. 156) A medical officer for the poor was paid II guineas a year in 1799 and 35 guineas in 1831. (fn. 157) In 1860 the churchwardens paid an organist, parish clerk, collector, and vestry clerk. By 1880 a pew-opener had replaced the last two; (fn. 158) there was a verger by 1892. (fn. 159)
A 'workhouse' in Pinner, with accommodation for 30 people, mentioned in 1776, (fn. 160) was probably a poorhouse. The decision to erect a workhouse was taken in 1789 and the proposal 'that the first story shall remain the same height as it now is' may mean that it was built on to the old poor-house. (fn. 161) The workhouse stood beside the River Pinn, near the George Inn. It was converted into tenements in 1858, sold to the Metropolitan Railway Co. in 1886, and demolished soon afterwards. (fn. 162) The practice of contracting out the poor for a fixed sum, in 1791 £240 a year and in 1818 £600, alternated with that of appointing masters of the workhouse, whose annual salary was £30 in 1794, £40 in 1825, and £13 in 1832. (fn. 163)
Since the 17th century Pinner had provided varied outdoor relief to its own poor and to those passing through. (fn. 164) In 1789, for example, it paid for a burial and for beer at the funeral, for a tin kettle, and 6d. to Mrs. Begg 'for altering Shuffle's girl's stays'. (fn. 165) Even general poverty was usually relieved in kind: (fn. 166) in 1799 a quartern loaf each week was allowed for each child to parishioners earning less than 10s. a week; pea soup was distributed to 95 families during the winter of 1799-1800; cheap coal was sold to the poor in 1806; bread was distributed or sold at a low price in 1822 and 1825; drink, a butt of old port in 1821 and two dozen pint bottles of wine in 1826, was bought for the sick; vaccination was another benefit. Money allowances were also made, especially in the 19th century; in 1821 one man was given as much as £1 1s. because he had a large family. In September 1817, 25 people were receiving outdoor relief. In 1800 all the able-bodied poor were to work at the order of the parish officers or the master of the workhouse and, of every 1s. earned, 1d. was to be returned to adults and ½d. to children. In 1812 those in the workhouse were to pick oakum, while a list of able-bodied paupers receiving relief was to be pinned to the church door and the overseers were to contract with local farmers to employ them. Bad weather and economic depression caused unusually large numbers of unemployed in 1817, 1823, and the 1830s. Temporary work was given in road-making and after 1827 it was usual in winter to send paupers to work for parishioners at a fixed wage. In October 1832 (fn. 167) all rate-payers were to employ and pay labourers or to make up the balance in rates. In December wages were raised from 8s. to 10s. a week, and one labourer was assigned to every £50 rental of house, 50 a. of meadow, or 30 a. of arable. Relief was refused to those with dogs as early as 1826 and a year later to boys who did not attend divine service twice each Sunday.
Poor relief was probably financed in the 17th century out of the church-rate, but from 1773 at the latest a poor-rate, normally 6d. and occasionally 3d. in the £, was levied between one and four times a year. One 6d. rate raised £92 in 1773 and £97 in 1780. (fn. 168) In 1776 £272 was raised, probably by three 6d. rates, of which £245 was spent on relief. (fn. 169) Pinner's reaction to the depression was not, like Harrow's, to increase the number of rates, but to raise the amount: in June 1831 it was 9d. and in September it was raised to 1s. (fn. 170) In 1835 £820 was raised and £773 spent on relief. Although only £487 was spent in 1836, (fn. 171) expenditure was £900 in 1844 (fn. 172) and in 1845 Pinner joined with Harrow vestry in requesting the Poor Law Commissioners to investigate the heavy cost of the Hendon Union. (fn. 173)
Local government after 1834.
In 1835 (fn. 174) Harrow and Pinner became constituent parishes of Hendon Union, created by the Poor Law Amendment Act of 1834. Parish overseers were subordinated to the union officials, who included not only the guardians, of whom four were elected by Harrow (fn. 175) and two by Pinner (fn. 176) every spring, but a salaried officer, responsible for outdoor relief. There was tension between the parish and union and a separate relieving officer for Harrow was appointed in 1838 following complaints by the vicar that visits to Harrow were infrequent. The Harrow workhouse was too small to be used as a union workhouse or as an infirmary, as proposed by the guardians, and after 1840 it was occupied by children only. Although Pinner workhouse was used to house paupers until 1858, (fn. 177) the main union workhouse was in Hendon.
Harrow Local Board of Health was created in 1850. Outbreaks of cholera in Hog Lane in 1847 and 1848 resulted, at the instigation of Harrow School and its surgeon, Dr. Thomas Hewlett, in an inquiry (fn. 178) which revealed the insanitary conditions of the most populous part of the parish and the need for such a board. (fn. 179) It first met under the chairmanship of the vicar at Dr. Hewlett's house and later at other private houses or at the Savings Bank. The board administered about 1,000 a., comprising the whole of Harrow-on-the-Hill, most of Greenhill and Roxeth, and north Sudbury. (fn. 180) A clerk was appointed at £20 a year and a surveyor and inspector of nuisances at £40 a year. By 1870 there were committees for sanitation, sewage irrigation, slaughterhouses, gas, street-watering, street-naming, and the fire engine. A medical officer of health was being paid in 1877, and during the 1880s and 1890s committees were appointed to deal with roads and footpaths, plans and works, finance and rate defaulters, legal questions and by-laws, boundaries, and allotments. A mortuary, public baths, and a steam roller were also provided. The board was financed by general and special district rates, and money was raised by the sale of crops from the sewage farms.
The River Pinn, which flowed through the centre of Pinner village, repeatedly flooded and harboured rubbish. A nuisance removal committee was set up in 1855, with a salaried inspector, (fn. 181) but in 1861 the vestry decided not to reappoint it, probably for financial reasons. (fn. 182) The duties of the committee passed to Hendon Union Board of Guardians. A nuisance removal committee for the part of Harrow parish outside Harrow Local Board District flourished from 1855 to 1865, when it relinquished its duties to Hendon Union Board. (fn. 183) The board's sanitary functions passed to Hendon Rural Sanitary Authority, which was set up under the Public Health Act of 1872. (fn. 184)
Until 1863 the responsibility for roads was divided among several authorities: the Metropolitan Roads Commission, (fn. 185) Harrow Local Board of Health, Harrow highway parish, which had four surveyors, and Pinner parish, which had one surveyor. In 1863 the last two were absorbed into Edgware Highway Board, created by the Highway Act of that year. (fn. 186) The board's district consisted of parishes in Hendon Union, each of which appointed waywardens in place of the surveyors: Harrow highway parish had two and Pinner one. (fn. 187) Pinner vestry claimed that its roads were excellently maintained at moderate expense and in 1866 it asked for the separation of Pinner from Edgware Highway District, (fn. 188) but the application failed and costs steadily increased, especially after turnpike trusts were transferred from the Metropolitan Roads Commission to Edgware Highway Board and to Harrow Local Board (fn. 189) in 1872. (fn. 190) Complaints to the waywardens of the board were often still referred to the vestry. (fn. 191) After 1879 charges were apportioned among the parishes according to their rateable value (fn. 192) and rates were collected in Harrow by the assistant overseer instead of by the waywardens. (fn. 193) Harrow and Pinner contributed over 70 per cent. of the district's rates. (fn. 194)
Edgware Highway Board was superseded by Hendon Rural Sanitary Authority in 1879. (fn. 195) Harrow vestry accordingly reorganized its rates into categories: the poor-rate, which embraced police and school board rates; general expenses (highway and establishment charges); and special expenses of the rural sanitary authority. Two assistant overseers were appointed, one for Harrow Local Board of Health and the other for Harrow Highway District. The first collected the poor-rate and executed all the orders of the Local Government Board and the Board of Guardians of Hendon Union. The second collected the poor-rate and all separate rates for Hendon Rural Sanitary Authority, and executed their orders and those of the Hendon guardians. Each assistant overseer received £2 10s. for every £100 collected. (fn. 196)
Under the Burials Act of 1852, (fn. 197) burial boards were set up in the parishes of Pinner in 1856, (fn. 198) St. John's, Wembley, in 1883, (fn. 199) St. Mary's, Harrow-onthe-Hill, in 1884, (fn. 200) Holy Trinity, Wealdstone, in 1888, (fn. 201) and Christ Church, Roxeth, in 1899. (fn. 202) Harrow vestry appointed a boundary committee, (fn. 203) which recommended in 1869 that perambulations should take place every 7 years or, where there was much building, every two to three years. Under the Lighting and Watching Act of 1833 (fn. 204) lighting committees were set up in Wealdstone in 1889, (fn. 205) and in St. John's, Wembley in 1890. (fn. 206)
Under the Local Government Act of 1894 (fn. 207) Harrow Local Board of Health District became Harrow-on-the-Hill U.D. The parish of Holy Trinity, Wealdstone, became Wealdstone U.D., (fn. 208) an area of 2,072 a. To the south, Wembley, Sudbury, Alperton, Preston, south Kenton, and Kingsbury parish became Wembley U.D. (fn. 209) Hendon R.D. was formed out of those parishes in Hendon Rural Sanitary Authority which had not been converted into urban districts, the two largest being Pinner (3,791 a.) and Harrow Weald (2,384 a.). By an Act of 1899 Harrow Weald Common was to be administered by the Harrow Weald conservators, appointed by the four new district councils and by the parish councils of Pinner and Harrow Weald. (fn. 210) Lack of space induced authorities to press for more land. (fn. 211) Harrow-on-the-Hill U.D., which was developed earliest, successfully applied in 1895 for an additional 1,100 a., which gave it the whole of Roxeth and most of Greenhill, bringing its total acreage to 2,197. (fn. 212) A small part of northern Greenhill was surrendered to Wealdstone U.D. Between 1895 and 1914 Wealdstone developed most rapidly of all and therefore often sought a realignment of boundaries. Initially it had hoped to include Harrow Weald, but the opposition of prominent residents proved too powerful. A minor adjustment at Hindes Road in 1902 (fn. 213) left Harrow-on-the-Hill with 2,028 a., Wealdstone with 1,061 a., Pinner with 2,782 a., and Harrow Weald with 2,373 a. In 1912 a petition by Wealdstone for an extra 2,795 a., mostly in Harrow Weald, was accepted by the county council but disallowed by the Local Government Board, (fn. 214) and various schemes for more land were unsuccessfully presented in 1926. (fn. 215) Separation from Kingsbury (fn. 216) left Wembley with 4,564 a., and in 1928 Harrow-onthe-Hill U.D. gained an extra 101 a., part of Mount Park estate in Northolt parish. (fn. 217)
Harrow-on-the-Hill U.D.C. at first comprised nine members. (fn. 218) At the beginning of the 20th century its nine committees were reduced to three, arranged according to the permanent officers, the clerk, surveyor, and inspector, and in 1903 the number of councillors was increased to 12. (fn. 219) By 1910 there were still three standing committees, as well as a by-law committee and special committees for Lowlands and Harrow recreation grounds. In the last years of its existence, 1933-4, the council still worked through committees attached to the clerk and surveyor, but separate committees for housing, public health, and maternity and infant welfare had replaced the inspector's committee; there were also six other committees. Income rose from £6,023 in 1895-6 to £17,900 in 1910 and £37,615 in 1928, while expenditure mounted from £6,981 to £16,184, and then to £50,814. (fn. 220)
Wealdstone U.D.C., which consisted of 12 councillors, first met in the boys' school at Wealdstone. (fn. 221) In 1895 a sanitary inspector and building inspector were appointed and four committees were formed. By 1896 there were five more committees, a medical officer of health, and a collector. The committees had been reduced to three by 1901 and a new one, appointed in that year, had been absorbed by 1910. In 1933 there were eight standing committees. Income for the first year was £1,400 and total expenditure £2,805. By 1910 the figures were £9,505 and £11,958, and by 1928 £28,547 and £38,018. (fn. 222)
The 12 members of Wembley U.D.C. first met in the workmen's hall in Wembley. (fn. 223) Three standing committees had been increased to six by 1896. Officers included a clerk, a medical officer of health, a treasurer, and one man to act as engineer, highway surveyor, inspector of nuisances, and building surveyor. Parish overseers of the poor, 4 for Wembley and 3 for Kingsbury, were appointed early in 1895, and an assistant overseer was appointed soon afterwards. The early meetings were often turbulent, (fn. 224) mainly because Kingsbury, with only three councillors, alleged that all the revenue was spent on Wembley. Premises on the corner of Harrow Road and St. John's Road were leased as offices in 1896, but the heavy expense of the Wembley Park sewerage scheme caused further dissension and in 1897 Kingsbury became a separate assessment area, leaving Wembley to pay a special sewerage rate. In 1900 Kingsbury became a separate district and Wembley U.D.C. was reduced to nine councillors, with authority over Wembley civil parish. (fn. 225) The council formed only three committees in 1910 but a town planning committee was soon added and in 1911 a building inspector and an assistant surveyor were appointed. This was the beginning of Wembley's Town Planning Scheme, which was largely put into effect during the 1920s. (fn. 226) In 1927 Wembley U.D. was divided into six wards, Alperton, Sudbury, Kenton, Wembley Central, Wembley Hill, and Wembley Park, and the number of councillors was increased to 21. (fn. 227) At the same time four more committees were appointed. (fn. 228) The income for the combined parishes of Wembley and Kingsbury in the year 1895-6 was £3,465. (fn. 229) In 1910 it was £9,806 from Wembley alone. (fn. 230)
Pinner and Harrow formed two-thirds of Hendon R.D. and by 1926 Pinner's rateable value was greater than that of all the other parishes together. (fn. 231) The rural district had eleven councillors, five of them elected by Pinner and two by Harrow Weald. The parishes enjoyed some autonomy through their own councils, each of 9 or 10 councillors. By 1930 the rural district council employed a clerk, an engineer and surveyor, a valuation officer, a sanitary inspector, and a medical officer of health. (fn. 232) Separate parish accounts recorded income collected by overseers, and general and special expenses. In 1910-11 the annual income of Hendon R.D.C. for general expenses was £6,584 and for special expenses £5,991. Of the latter £2,800 went to Pinner, mainly to repay loans made for the sewage works, and £890 was paid to Harrow Weald. (fn. 233) Ten years later Hendon R.D.C. had a total income from the parochial general rate of £8,187. Of this Pinner took £3,811 and Harrow Weald £1,681. (fn. 234) The special rate was abolished in 1930 and replaced by one general rate.
A district rate of 2s. 10d. in the £ was levied in the first year of Harrow-on-the-Hill U.D., as in the last year of Harrow Board of Health. For the same year, 1895-6, the rate for Wealdstone and Wembley urban districts was 3s. The peculiar circumstances of Wembley forced a rate of 7s. in 1898, but there was a general rise: in Wealdstone to 5s. in 1902 and in Harrow-on-the-Hill to 4s. in 1903. Thereafter there was a decline until in 1910 the rate was 2s. 8d. in Harrow-on-the-Hill, 2s. 9d. in Wealdstone, and 3s. in Wembley. Rates had risen to a new peak by 1922, when they were 4s. 10d. in Harrow-on-the-Hill, 4s. 6d. in Wealdstone, 5s. 4d. in Wembley, and 3s. 7d. in Harrow Weald. By 1928 they had dropped to 3s. 8d. in Harrow-on-the-Hill, 3s. 10d. in Wealdstone, and 2s. 6d. in Wembley. At this date the district rate represented rather less than half the total rate. After 1930 different accounting gives only the total rate, which in 1933 was 8s. 4d. in Harrowon-the-Hill, 8s. 9d. in Wealdstone, 9s. 4d. in Wembley, 8s. 11d. in Harrow Weald, and 8s. 8d. in Pinner. (fn. 235)
In 1929 Hendon R.D.C., frustrated in its townplanning schemes by its boundary with Harrow-onthe-Hill and Wealdstone, proposed a Greater Harrow Urban District. (fn. 236) Five years later the Middlesex Review Order replaced the existing authorities by two new urban districts. Harrow U.D. was formed by amalgamating the urban districts of Harrow-onthe-Hill and Wealdstone with the parishes of Pinner, Harrow Weald, and Great and Little Stanmore from Hendon R.D. Wembley U.D. was formed from the old urban districts of Wembley and Kingsbury. (fn. 237) The western boundary was straightened, giving a small part of Ealing to Harrow and part to Wembley. The Brent ceased to be the southern boundary and part of Willesden was incorporated into Wembley. A rationalization of the boundary between Harrow and Wembley gave all the playing fields up to Watford Road to Harrow. (fn. 238) As a result Harrow U.D. consisted of 12,555 a.; (fn. 239) Wembley was 6,284 a., until a further adjustment in 1938 brought its total to 6,294 a.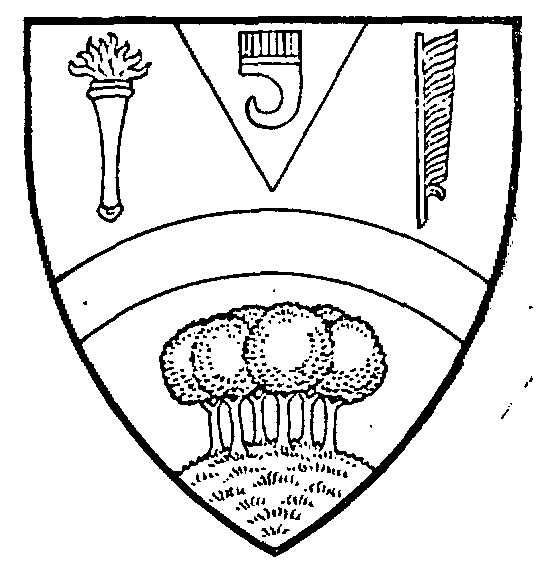 Harrow U.D. was divided into 12 wards: Harrowon-the-Hill and Greenhill, Harrow Weald, Headstone, Kenton, Pinner North, Pinner South, Roxeth, West Harrow, Wealdstone North, Wealdstone South, Stanmore North, and Stanmore South, each with three councillors. (fn. 240) The Harrow (Wards and Councillors) Order, made in 1948 by the Middlesex County Council, increased the number of wards to 15 and of councillors to 45. One new ward, Roxbourne, was formed out of Pinner South and Roxeth. The other two, Belmont and Queensbury, were created from Kenton, Stanmore North, and Stanmore South. (fn. 241) Although incorporation was mentioned in 1935, (fn. 242) it was not until 1954 that Harrow U.D. became a municipal borough. (fn. 243) In 1935 there were offices at Harrow Weald for the surveyor's, treasurer's, and clerk's departments, in Wealdstone for the valuation and housing departments, and in London Road, Harrow-on-theHill, for the public health department. (fn. 244) By 1946 there were council offices at Harrow Weald Lodge and in High Street, Harrow-on-the-Hill, but Stanmore had replaced Wealdstone for the third office. There were at that date five departments, those of the solicitor and clerk of the council, the engineer and surveyor, public health, the treasurer, and valuation. In 1946 there were eight standing committees, 17 sub-committees, and five other committees. (fn. 245) By 1959 there were 17 committees and 31 sub-committees, which dealt mainly with housing and education. There were still only five departments, education having replaced valuation, but these employed 31 senior staff. (fn. 246)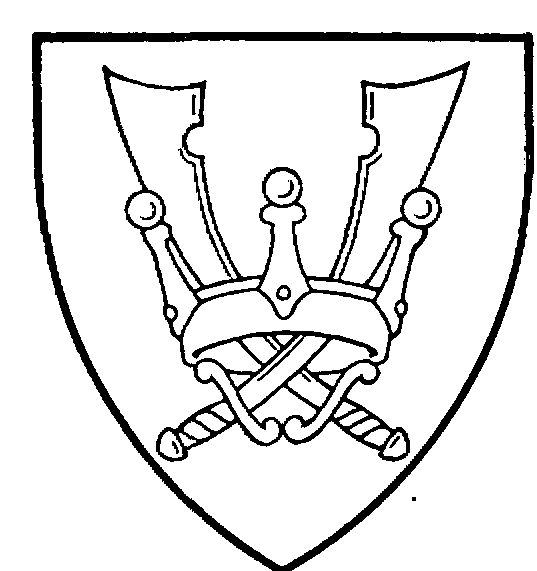 Wembley U.D., which was incorporated as Wembley Municipal Borough in 1937, was divided into 12 wards, Wembley Central, Wembley Park, Tokyngton, Alperton, Kenton, Preston, Sudbury, Sudbury Court, Roe Green, Fryent, Chalkhill, and the Hyde, the last four being formed out of Kingsbury parish. (fn. 247) At the first meeting in 1934, (fn. 248) attended by 12 new councillors elected from the wards, 11 standing committees and 3 sub-committees were appointed. At incorporation the governing body was designated a mayor, 12 aldermen, and 36 councillors. The foundation stone of Wembley (later Brent) Town Hall, in Forty Lane, was laid in 1937 and the building, consisting of offices, public hall, and library, was opened in 1939. (fn. 249) By 1959-60 there were 13 standing committees, 10 special committees, 4 sub-committees for education, and five departments. (fn. 250)
In 1937 the rate in Harrow U.D. was 10s. in the £ and in Wembley Borough 10s. 2d. (fn. 251) During the Second World War it was fixed at 11s. 8d. in Harrow and 13s. in Wembley, (fn. 252) but it rose to 16s. 10d. in Harrow by 1948 and in Wembley by 1949. Harrow's rate dropped slightly in 1952 but reached a maximum of 20s. 4d. in 1954 and 1955, while Wembley's rose gradually to 20s. 10d. in 1954. A new assessment reduced it in 1956 to 12s. 10d. in Harrow and 13s. in Wembley but by 1961 it was 18s. in Harrow and 18s. 2d. in Wembley. In 1963 Harrow's rates reached a new maximum of 19s. 10d. Under a new assessment for 1964 Harrow had a rate of 7s. 4d. and Wembley one of 6s. 9d., making it the lowest rated borough in England and Wales. (fn. 253)
Under the London Government Act of 1963, which took effect from 1965, Harrow Municipal Borough became the London Borough of Harrow, while Wembley and Willesden were combined as the London Borough of Brent. In Harrow the wards were slightly changed but the total acreage remained the same. The new council had 11 committees and 20 sub-committees, mostly connected with the education and general purposes committees. Harrow Weald Lodge remained the office of the town clerk; the departments of the borough engineer and surveyor and of the architect and planner were in Stanmore, while that of the borough treasurer and those for children and for education were housed in Lyon Road, Harrow. (fn. 254) In its first year the London Borough of Harrow received £4,251,245 income out of a total raised from the rates of £5,758,404. (fn. 255) In 1966-7 the rate was 11s. 4d. (fn. 256) There were 26 wards in Brent, (fn. 257) of which Sudbury, Kenton, Preston, Barham, Tokyngton, Alperton, Queensbury, Kingsbury, and Chalkhill lay within the old borough of Wembley. In 1966 a plan was approved, with effect from 1968, to create 31 wards in all. Sudbury, Barham, Kenton, Kingsbury, Queensbury, Tokyngton, and Alperton were to be altered; Chalkhill would disappear, and new wards were to be created: Roe Green, Fryent, Town Hall, Wembley Park, Wembley Central, and two unnamed wards in the Sudbury and Preston area. (fn. 258) In 1965 there were 60 councillors and 11 committees. Wembley Town Hall, renamed Brent Town Hall, remained the mayor's parlour and the centre of local government, although there were other offices in Willesden and at Brent House and Chesterfield House on the Harrow Road in Wembley. The fusion of Conservative, low-rated Wembley with Labour-controlled and high-rated Willesden caused difficulties, notably in a bitter dispute over the development of Chalkhill. (fn. 259) In 1965, when the rate was 10s. 2d., an estimated £9,699,000 was raised. (fn. 260) In 1966-7 the rate was 10s. 7d. (fn. 261)
Public services.
Buckets and rakes for firefighting were owned by Pinner parish in 1702. (fn. 262) Harrow had an engine, which was used with six men at Uxendon in 1828 (fn. 263) and at the Grove in 1833, when other engines had to be summoned from Wembley, Stanmore, and Westminster. (fn. 264) An out break of fire in 1838 at the headmaster's house at Harrow School again revealed inadequacies: the parish's manual engine was aided by another small engine kept in the yard of Dr. Wordsworth's house, by the Marquess of Abercorn's engine, and finally by others from London and Brentford, but water ran short and the house was burnt down. Expenses amounted to £93 and after an investigation the vestry acquired a new engine, repaired the old one, and cleaned Harrow pond. The two engines, which were kept in an engine-house in Hog Lane, (fn. 265) were owned by the vestry until 1864 and afterwards by Harrow Local Board of Health. (fn. 266) A fire station was built at the southern end of High Street in 1877 (fn. 267) and extended in 1889. The strength of the fire brigade was raised to 21 in 1895 and the station was rebuilt in 1914. (fn. 268) Pinner for some time depended upon fire hydrants but there was a fire brigade by 1881 and in the 1890s a manual engine was kept at Pinner Hall and later at the George Inn. A fire station was opened in 1903 at the Red Lion Inn to house a steam fire engine. New fire brigade headquarters were opened in 1938 in Pinner Road. (fn. 269) One aim of Wembley Lighting Committee, formed in 1890, was to provide fire appliances at Wembley station, in East Lane, and at Alperton, (fn. 270) but it was not until 1895 that Wembley U.D.C. acquired an old manual engine from Harrow-on-the-Hill U.D.C. The equipment was housed in a corrugated iron shed in St. John's Road and manned by 12 volunteers. The brigade was given uniforms in 1909, when a permanent fire station was sanctioned. (fn. 271) The fire station is in Harrow Road, north of Wembley Hospital. Wealdstone U.D.C. set up a fire brigade committee in 1896 and made regular payments to the fire brigade. (fn. 272) Control of the fire service passed to the county council in 1948 (fn. 273) and to the Greater London Council in 1965. (fn. 274) In 1968 Kodak had its own fire service which was sometimes used elsewhere. (fn. 275)
An association for the protection of property flourished in Harrow from 1801 to 1826. (fn. 276) The vestry opposed the Metropolitan Police Act in 1839, fearing heavy expense, (fn. 277) and in 1843 Pinner followed suit, (fn. 278) but both parishes became part of the Metropolitan Police District. A police station was built in West Street, Harrow, but despite protests from Pinner it was not until 1900 that a police station was opened in Bridge Street, Pinner. (fn. 279) Police stations were opened soon afterwards in High Road, Wembley, (fn. 280) and in High Street, Wealdstone, and, more recently, in Northolt Road, South Harrow. (fn. 281)
There was a pesthouse in Harrow by the 18th century; (fn. 282) it was sold in 1851. (fn. 283) A small infirmary was built in 1773 on Sudbury Common by John Hodsdon and Samuel Greenhill for 'such poor persons as should be afflicted with infectious diseases or labour under dangerous accidents'. Later the building was used as a casual ward, but by 1850 it was so dilapidated that it was pulled down. (fn. 284) In 1866 a cottage hospital was founded by Dr. W. Hewlett, mainly to serve Harrow, Roxeth, and Greenhill. It was managed by a board which included the Vicar of Harrow and the Headmaster of Harrow School. The hospital originally comprised two cottages on Roxeth Hill, which provided nine beds, but in 1868 the landlady gave notice to quit. A hospital with 11 beds, an operating room, and dispensary, was opened in Lower Road in 1872. A new site on Roxeth Hill was purchased in 1905 and a new hospital, with 18 beds, was opened in 1907. (fn. 285) In 1910 it was staffed by a matron and four nurses, and had an annual expenditure of £799. In 1935, after extensions in 1925, 1931, and 1934, there were 80 beds, a matron and 30 nurses. (fn. 286) By 1966 it had 121 beds. (fn. 287) In 1871 Miss Anne Copland founded Copland Village Hospital in the Harrow Road, opposite Blind (later Park) Lane. She endowed it with £3,500, and appointed a medical officer at £50 a year and a matron at £25 a year. The endowment proved inadequate; after 1875 the hospital was frequently closed and from 1883 no in-patients were admitted. The hospital became a dispensary, its property vested in 1913 in the Charity Commissioners. (fn. 288) A hospital for infectious diseases, later called Roxbourne Hospital, was opened at Rayners Lane, Roxeth, in 1896. It was financed by the councils of the surrounding urban districts. (fn. 289) In 1946 when it had 25 beds it was run as a unit with a hospital in Stanmore. (fn. 290) After the National Health Act of that year it became a hospital for the chronic sick. In 1966 it had 51 beds. (fn. 291)
Patients from Wembley went to London, Harrow, and Willesden until 1924 when the council's public health committee started a hospital fund. In 1925 the Copland Charity was incorporated into the proposed hospital by a Charity Commission Scheme. A site nearly opposite St. John's Church was conveyed by George T. Barham in 1926 and Wembley Hospital opened in 1928. It was a voluntary hospital, built with the help of King Edward VII's Hospital Fund for London but entirely maintained by local organizations, chiefly by an area contribution scheme: by 1933 there were 10,409 subscribers, who paid 6d. a month and were entitled to free treatment. The hospital opened with 22 beds and was extended in 1932, 1934, 1937, 1938, 1940, and 1959, (fn. 292) until by 1966 there were 134 beds. (fn. 293) In 1948, when hospitals were grouped under management committees, there was a plan to rebuild Charing Cross Hospital at Northwick Park. Harrow and Wembley general hospitals, therefore, were placed in the Charing Cross Hospital Group. When a different site was found for Charing Cross Hospital in 1959, the other two hospitals, together with Grim's Dyke Rehabilitation Unit for about 40-50 patients, housed in Sir William Gilbert's house in Harrow Weald (fn. 294) and formerly maintained by the county council, were transferred to Harefield and Northwood Group. Roxbourne Hospital, together with Oxhey Grove in Oxhey Lane, Hatch End, a hospital with 30 beds for the chronic sick, and Harrow Chest Clinic in Station Road, belonged to the Hendon Group. (fn. 295) The Northwick Park site was reserved in 1961 for a large district hospital for 800 patients under the North-West Middlesex Regional Board and a clinical research centre for the Medical Research Council. (fn. 296) Building was in progress in 1967.
The new Harrow Local Board of Health (fn. 297) planned to bring water to 2,000 people, but its survey in 1850 revealed that Harrow-on-the-Hill could not be adequately supplied without heavy expense. The board's sub-committees (fn. 298) registered lodging-houses and slaughter-houses, and major sewerage works were completed early in 1853. A surveyor and inspector of nuisances supervised the main sewers and inspected all private drainage, and in 1852 it was proposed to borrow £2,000 'for the perfect drainage' of the district. Since many cottages had to buy water at ½d. a bucket (fn. 299) or collect rainwater from their gutters in underground tanks, (fn. 300) the newly formed Harrow Waterworks Co. was permitted to lay pipes, and a waterworks was built in Bessborough Road after an Act had been passed in 1854. (fn. 301) The company was taken over in 1884 by the Colne Valley Water Co., (fn. 302) which retained the works but brought most of the water by pipe from Bushey. (fn. 303)
In 1854 (fn. 304) Pinner vestry and the guardians of Hendon Union, under the Nuisances Removal Act of 1846, (fn. 305) resolved to clear the Pinn, to lay pipes and to unblock footpaths. In 1858 114 orders were made to clean and build cesspools and privies, many of which drained into the river. Before the Colne Valley Water Co. brought piped water, a lake and a pump house south of All Saints' church supplied the new Woodridings estate, (fn. 306) whose owners were constantly pressed to provide adequate drainage. In heavy rain the Pinn was often discoloured by streams from slaughter-houses on the hill, and in 1857 it was reported that 'the blood receptacle of the slaughterhouse is insufficient'. (fn. 307) The Hendon guardians, who superseded the nuisances removal committee in 1861, appear to have been less assiduous. In 1864 the vestry complained about the brook at the bottom of the village and two years later pollution was held responsible for epidemic sickness. The guardians promised disinfectant, free medicine for diarrhoea, and £10 to whitewash the houses of the poor. (fn. 308)
Insanitary conditions were blamed for the 'amount of epidemic disease there always is in Harrow' by a surgeon in 1870. (fn. 309) There were frequent complaints about sewage and drainage under Harrow Local Board during the 1870s and 1880s, when even smallpox was attributed to bad smells. The sanitary committee and surveyor appear to have been conscientious, although faced with overcrowding and old buildings as well as farm-yards which were too close to the town. Gradually the board extended its powers, controlling building and ordering houses where smallpox had occurred to be disinfected. (fn. 310) The Infectious Diseases (Notification) Act had been adopted by 1889. (fn. 311) Among the authorities which were responsible for public health in the part of Harrow parish outside Harrow Local Board District, (fn. 312) Hendon Rural Sanitary Authority (1879- 94) had to provide the sewerage required by the rapid spread of building, notably at Hatch End and Roxborough. (fn. 313)
From 1894 to 1934 sewerage and drainage were divided among four authorities, each with its own farms and outfall works. Harrow-on-the-Hill U.D. had inherited sewage farms at Greenhill (fn. 314) and in Newton (Newden) Field, Roxeth, (fn. 315) and also sewage tanks on Sudbury Hill. (fn. 316) Wealdstone U.D. built a large sewage farm just over its eastern border. (fn. 317) Wembley U.D. inherited a farm at Alperton and established a new one at Wembley Park. (fn. 318) Hendon R.D. had a sewage farm and outfall works in Pinner (fn. 319) and sewage disposal works at Harrow Weald. (fn. 320) The number of authorities, and especially their conjunction in the built-up area around Wealdstone, necessitated joint action. Harrow-on-the-Hill's Greenhill farm originally lay within Wealdstone; (fn. 321) Wealdstone's works were in Harrow Weald. (fn. 322) In 1897 Willesden tried to build a sewage farm in Wembley. (fn. 323) Drainage cut across the boundaries and sometimes, as in the Wembley Park scheme, there was a clash of interest within a district. The management of the sewage farm at Alperton was described by a local inquiry investigator in 1899 as terrible. (fn. 324) Sewage polluted the Brent and led to successful actions by Greenford and Ealing urban districts against Wembley in 1897 and 1898. Wembley also had to pay for a sewerage scheme started by Hendon Rural Sanitary Authority in Wembley Park, (fn. 325) on which nearly £25,000 was spent by the two authorities from 1894 to 1901. This scheme, which involved tunnelling under Harrow Road, the railway, and the Grand Junction Canal, was not finished until 1924. (fn. 326)
Under the West Middlesex Sewerage and Sewage Disposal Scheme of 1933, 27 sewage works were replaced by trunk sewers and one central works at Mogden, which since 1936 have served the whole area. (fn. 327) The former sewage farms were generally turned into recreation grounds or allotments, although at Alperton a refuse disposal works was opened in 1936 on the old site. From 1924 Wembley's refuse had been sent by barge at considerable expense to Yiewsley and West Drayton. In 1935 a public cleansing committee of Wembley council was set up and a cleansing officer appointed. This was Frank Fitton, who drew up the scheme for a refuse works and who invented 'Wembley Pudding', which was made there and sold as animal fodder. (fn. 328)
A public meeting discussed lighting in 1855 and a local ironmonger, John Chapman, undertook to build a small gas-works at Roxeth. Harrow Local Board of Health, which had already noted the problem of lighting in 1850, (fn. 329) encouraged him and in 1856 gas lamps replaced the oil street lamps. The gas-works were reconstructed in 1872 on the formation of the Harrow Gas, Light, and Coke Co. Ltd., which was incorporated in 1873 as Harrow District Gas Co. and, by an Act of 1894, (fn. 330) joined with Stanmore Gas Co. to become Harrow and Stanmore Gas Co. In 1924 it was absorbed by Brentford Gas Co., which in turn was taken over by the Gas, Light, and Coke Co. in 1926. (fn. 331) Pinner Gas Co., set up by 1881, (fn. 332) built gasworks in Eastcote Road (fn. 333) and was absorbed by the Gas, Light, and Coke Co. in 1929. (fn. 334)
At first the streets of Harrow-on-the-Hill were lighted only during the winter. In 1870 the local board agreed, on conditions, that private roads should be lighted. (fn. 335) Pinner High Street had six gas lamps by 1880. In 1894 Pinner's traditional aversion to high rates prevented it from adopting the Lighting and Watching Act of 1833, (fn. 336) but by 1901 money was being paid by the parish to the Pinner and Harrow gas companies. (fn. 337) The ratepayers of Holy Trinity, Wealdstone, adopted the Act in 1889 and raised over £100 by a rate of 3¾d. in the £ on houses and 1¼d. on land. (fn. 338) Those of St. John's, Wembley, appointed a lighting and fire-fighting committee in 1890 but its estimate of £230 was too ambitious and in 1893 a more modest target was adopted. Gas mains and street lamps were beginning to be laid in 1894 although Wembley still had only six gas lamps in 1895. (fn. 339) All the new urban districts and Hendon R.D. adopted the Lighting and Watching Act and supplied public gas lighting. Harrow Local Board had an electric lighting loan account by 1893. (fn. 340) Private Acts provided for electricity in Harrow in 1894, (fn. 341) and in Wealdstone, Pinner, and Harrow Weald in 1906. (fn. 342) Harrow Electric Light and Power Co., which had a generating station at Harrow-on-the-Hill, was authorized to supply Wealdstone U.D. in 1911. (fn. 343) Pinner was supplied by the Colne Valley Electric Supply Co. in 1913 (fn. 344) and Wembley by the North Metropolitan Electric Power Supply Co. in 1920. (fn. 345)
Cemeteries were provided by burial boards at Paines Lane, Pinner, in 1860, (fn. 346) next to St. John's churchyard, Wembley, in 1885, (fn. 347) at Pinner Road, North Harrow, in 1887, and at Roxeth Hill and Eastcote Lane, Roxeth, in 1900. (fn. 348) Local authorities provided those at Byron Road, Wealdstone, in 1899, Perivale Lane, Alperton, in 1928, (fn. 349) Pinner Road, Pinner, in 1931, and Clamp Hill, Harrow Weald, in 1937.