Pages 102-104
A History of the County of Middlesex: Volume 5, Hendon, Kingsbury, Great Stanmore, Little Stanmore, Edmonton Enfield, Monken Hadley, South Mimms, Tottenham. Originally published by Victoria County History, London, 1976.
This free content was digitised by double rekeying. All rights reserved.
LOCAL GOVERNMENT.
No medieval court rolls survive for Great Stanmore. In 1294 a jury upheld the abbot of St. Albans in his claim to exercise view of frankpledge and the assizes of bread and ale. (fn. 1) The abbot retained some jurisdiction after the manor had passed to St. Bartholomew's priory: his cellarer, who acted as an itinerant justice at six-monthly halimotes on the abbey's estates from the early 13th century, was still visiting Stanmore in 1399. (fn. 2) Of the regular courts presumably held by the priors of St. Bartholomew's only one, that of 1508, is recorded, in a transcript. (fn. 3) A few late-16th- and early-17th-century proceedings are also recorded, (fn. 4) and surviving court books run from 1666 until 1936. (fn. 5) Until the mid 17th-century a court baron normally met in the spring and a view of frankpledge, occasionally called a court leet, and further court baron were held in the autumn; sometimes the view was held in the spring, as became common in the late 17th-century. For most of the 18th-century there was a view with a court baron in the spring or early summer and occasionally also a special court baron. General courts baron were held annually in the early 19th century, when views and special courts might also be held. They met at the Abercorn Arms from 1794 until 1815, then at the Crown until 1836, and subsequently again at the Abercorn Arms, (fn. 6) where a general court baron was held as late as 1892. (fn. 7)
In 1576, and presumably earlier, the assizes of bread and ale were exercised and a constable, two headboroughs, and two aleconners were appointed for the year. Similar appointments were made at views of frankpledge until 1681, after which aletasters, as they had come to be called, were no longer recorded. Land transactions, which formed the bulk of the courts' business by the 17th-century, led to several disputes and attempts to define the customs of the manor. In 1681 some discontented copyholders seized the court book and interrupted the steward, who fined the constable for refusing to intervene. Courts continued to name a constable and headborough, for the leet until 1719 and thereafter for the town or parish, until 1805. From 1580 attempts were made to prevent vagrants from becoming a burden by fining parishioners who harboured them. (fn. 8)
In 1508 Prior Bolton granted a close called Staples to a group of parishioners, for the support of a parish clerk. (fn. 9) The land comprised 8 a. of arable in 1547, when it was worth 20s. a year. (fn. 10) It was often regranted at subsequent courts (fn. 11) and became known as Clerks Staples, amounting to two fields totalling 14 a. in 1823. At that date the clerk, who still enjoyed it in lieu of salary, leased it out for £30 a year. (fn. 12) There were two churchwardens in 1580 (fn. 13) and a subconstable in 1613 (fn. 14) but the earliest records of a vestry, the order books, date only from 1730 (fn. 15) and the churchwardens' accounts from 1832. (fn. 16) At first all the vestry meetings may not have been recorded: there seem to have been none in 1741 and nine in 1742, while attendance varied from 4 to 16. (fn. 17) The rector often took the chair, as did his successors, and both Andrew Drummond and the first Thomas Clutterbuck were present on occasion. The vestry usually met 3 or 4 times a year in the 1750s, almost monthly at the end of the century, and 3 or 4 times a year in the 1850s, while the average attendance rose from about 7 to 8 or 9 and eventually to 15. The first known meeting-place was the Queen's Head, in 1742, whither the vestry sometimes adjourned even after a special room for it had been furnished at the church in 1750. From 1789 until 1835 meetings were held in the workhouse, as well as at the church, the Crown, and the Abercorn Arms; from 1844 the new schoolroom was the usual meeting-place.
The churchwardens, one nominated by the rector, submitted their accounts to the vestry and were reimbursed from church-rates. For a long time they retained wide responsibilities: in 1801 the signature of a churchwarden, or of an overseer, was required for every admission to the workhouse. By 1730 there were two overseers of the poor and by 1750 two surveyors of the highways, all of them chosen at quarter sessions from nominees of the vestry. Overseers' accounts run from 1784 to 1804, (fn. 18) and surveyors' accounts from 1772 until 1826. (fn. 19) It was decided that a vestry clerk was no longer needed in 1743 but a new one was appointed by wage a few months later. The constable's expenses for 1779 were paid three years later, although it was not until the early 19th-century that the vestry itself appointed either constable or headboroughs. An assistant overseer was to be appointed by wage in 1832 and a beadle in 1834, but the only paid officers recorded in 1837 were a vestry clerk, organist, sexton, and pew-opener.
Eighteenth-century poor-rates were 6d. in the £; at least two a year became necessary in the 1790s and from 1806 a shilling rate was common. In 1775-6 out of £214 raised, £194 was spent on the poor, more than three times the figure for Little Stanmore. (fn. 20) Expenditure varied considerably in the early 19th century, rising from £391 in 1818 to £813 in 1821, only to fall to £602 in the two succeeding years (fn. 21) and thereafter to rise to an average of £851 from 1831 to 1834. (fn. 22) Apart from an income from the parish charities, whose regulation occasioned several vestry meetings, money for the poor was often exacted at late-18th- and early-19th-century courts in return for licences to inclose parcels of waste; the overseers received as much as £70 for the inclosure of 3 a. of Stanmore Common in 1802. (fn. 23) An acre at Stanmore marsh, given to accommodate the poor by the lord of the manor in 1802, was sold to Sir Thomas Plumer in 1824 and 2 a. awarded at inclosure on the common were leased out.
Paupers were paid regular weekly allowances, totalling 13s. 6d. in May 1730, when there were 8 recipients, and £1 16s. 6d. in 1784; many casual expenses such as bills for clothing, nursing, medicine, or laundry, were also met. Attempts were made in 1734 and 1748 to enforce the badging of paupers, and out-parishioners often had to produce settlement certificates; when the magistrates refused to order a removal in 1781, legal advice was sought. Cheap food and coal were distributed several times between 1799 and 1801, when it was decided to give as much relief as possible in kind rather than in money.
Two parish houses were repaired in 1752, when four spinning wheels were bought for the inmates. The garden, adjoining the churchyard, was split up into allotments in 1783 and the site was ordered to be sold four years later. A workhouse was built on the east side of Stanmore Hill in 1788. In 1790 it was fenced in and special permission was required for inmates to go outside. The vestry supplied furnishings, carried out repairs, and always paid the medical officer, while other expenses, including those of the constable, were periodically assigned to a farmer or contractor. The poor were first farmed in 1791 for £147 a year, but the cost rose steadily, reaching £220 by 1795 and £410 by 1807. Sometimes no suitable tender could be secured and often an agreement had to be terminated, as in 1798 when the contractor was gaoled or in 1818 and 1825, when the vestry declined to pay extra despite the large numbers out of work. At such times the vestry itself assumed responsibility for the poor, appointing a master or superintendent of the workhouse and arranging for the supply of provisions. Although many felt that direct administration was cheaper, there were repeated reversions to a farmer, who received £570 in 1826 and £700 in 1833.
In 1752, after several robberies, the overseers were authorized to pay two men to keep watch at night, and in 1829 handbills were to be printed, cautioning gangs of boys who caused annoyance in the evenings. A cage for prisoners which was attached to the workhouse in 1791 needed repair in 1805 and at that date was probably rebuilt in the workhouse yard, whither the parish stocks, first mentioned in 1639, (fn. 24) were similarly moved in 1819. In 1829 it was proposed that the fire-engines, (fn. 25) too, should be kept next to the workhouse.
Medicines were ordered for paupers as early as 1730 and a surgeon was paid to attend the poor in 1761. A successor received a fixed sum for all visits and prescriptions, except attendance at childbirth, from 1782 until 1797, when his salary was doubled, and a grateful vestry refused to replace him in 1822. Other measures for public health included the whitewashing of all cottage interiors and provision of proper 'breeches' in 1801 and free vaccination against smallpox in 1819.
Hendon instigated discussions on poor-relief with representatives of the Stanmores, Edgware, and Kingsbury, in 1829. In 1835 all five parishes joined Harrow, Pinner, and Willesden to form Hendon poor law union. (fn. 26) The new board of guardians at once caused alarm by proposing extensive alterations to the workhouse and demanding the removal of the cage and engine-house, which remained the parish's responsibility. After two years of argument the guardians were permitted to sell the workhouse to William Rogers, a neighbouring surgeon, whose family lived there until its sale by trustees in 1893. (fn. 27) Great Stanmore paid more than most members of the union towards the new workhouse at Redhill, since the land awarded at inclosure was also sold. (fn. 28)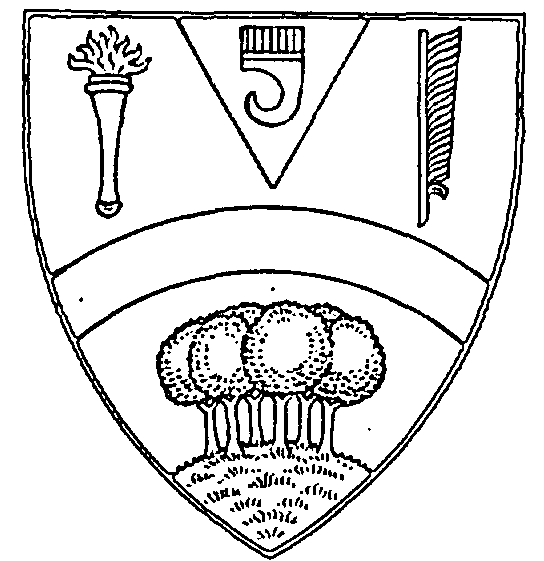 The parish steadily resisted the erosion of its authority in the 19th century. Great Stanmore, along with its neighbours, was included in the Metropolitan Police District in 1840 (fn. 29) but in 1842 the vestry complained to the Home Secretary about the consequent expense and inadequate protection. A proposal to adopt the Lighting and Watching Act of 1834 was defeated at meetings of ratepayers in 1836 and 1859 but unanimously accepted in 1861, whereupon six inspectors were appointed, answerable to the vestry. In 1863 the parish vainly protested against its inclusion in the new Edgware highway district. (fn. 30)
Sums raised by the overseers and spent by Edgware highway board in Great Stanmore were much the same as those in Little Stanmore. (fn. 31) A nuisance removal committee was set up by the vestry under an inspector in 1857 but was superseded under the Public Health Act of 1872 (fn. 32) by the new Hendon rural sanitary authority, which in 1879 also took over the functions of Edgware highway board. (fn. 33) Hendon rural sanitary authority in 1895 became Hendon R.D., which was dissolved in 1934 when the Stanmores joined Harrow U.D., itself created a municipal borough in 1954. Stanmore North and Stanmore South formed two of the new urban district's 12 wards (15 from 1948); some two-thirds of Great Stanmore was included in Stanmore North but the southern part lay mostly in Stanmore South and later in Belmont and Queensbury wards. (fn. 34) Since 1965 both Great and Little Stanmore have lain within Harrow L.B. The postal address for many of its offices is Stanmore, as it was for those of the old urban district, but all are located on the Harrow side of the parish boundary.