Pages 29-31
A History of the County of Middlesex: Volume 5, Hendon, Kingsbury, Great Stanmore, Little Stanmore, Edmonton Enfield, Monken Hadley, South Mimms, Tottenham. Originally published by Victoria County History, London, 1976.
This free content was digitised by double rekeying. All rights reserved.
LOCAL GOVERNMENT.
Courts for the abbot of Westminster's manor of Hendon were held four times a year from 1316 until 1374. (fn. 1) In 1574 courts leet and baron were held twice a year, on the Tuesday before Whitsun and on the Tuesday before the feast of St. Catherine. (fn. 2) They exercised the view of frankpledge and the assizes of bread and ale but by the early 17th century they had ceased to deal with minor criminal offences. (fn. 3) Court rolls survive from 1461 to 1474 and, with gaps in the mid 17th century, from 1518. (fn. 4) In the 18th century courts were held yearly at the White Bear, (fn. 5) where they last met in 1916. Special courts baron were also held. Stocks stood at the corner of Brent Street and Bell Lane in 1828 (fn. 6) and there was also a lock-up in Bell Lane, which was sold in 1883. (fn. 7)
There was a reeve in 1316 and a bailiff in 1318, who was replaced c. 1370 by a beadle or rentcollector. (fn. 8) Beadles, headboroughs, constables, aletasters, and carcass-inspectors (caronet') were recorded. There were no ale-tasters after c. 1634 (fn. 9) and by 1688 the manorial officials were a reeve or 'collector', two constables, and four headboroughs, whose functions were divided between the north and south ends of the parish. (fn. 10) Constables and headboroughs continued to be appointed by the manorial courts until 1843, (fn. 11) although constables sometimes received expenses from the vestry and took orders from it, as in 1798, when they were ordered to eject Mrs. Love from one of the parish houses which had been turned into a brothel. (fn. 12) There were beadles at Mill Hill in the 19th century. (fn. 13)
Churchwardens' accounts survive from 1656 to 1893 (fn. 14) and minutes of the vestry, which was first recorded in 1658, (fn. 15) from 1707 to 1913. (fn. 16) By 1596 a church house, adjoining the churchyard, had replaced an older building near by. (fn. 17) It was rebuilt after a fire in 1676 (fn. 18) and was the meeting-place of the vestry by 1678, continuing as such after becoming the Greyhound inn until in 1876 meetings were transferred to the National schools; (fn. 19) a new church house was built opposite the Greyhound in 1896. (fn. 20) The vestry usually met monthly from the early 18th century and 36 parishioners promised to pay fines for non-attendance in 1736. (fn. 21) Attendance varied during the 18th and early 19th centuries from three to twenty, when meetings were dominated by a group of regular attenders, most of them tenant farmers. Efforts were made to control the parish officers: in 1658 the churchwardens were fined for making assessments without the consent of the parishioners, in 1663 no unauthorized pensions were to be paid to the poor, and in 1695 the churchwardens were condemned for extravagance during public celebrations. (fn. 22)
Overseers of the poor were recorded in 1663. (fn. 23) Until the end of the 18th century there was usually one overseer for each end of the parish and on relinquishing office the overseers automatically became the next year's churchwardens. There were five overseers for each end of the parish in 1787 but sometimes there were only three. (fn. 24) In 1833 they were independent gentlemen, although farmers or tradesmen were sometimes appointed. (fn. 25) Surveyors of the highways were mentioned in 1700 (fn. 26) and were usually appointed annually during the 18th century; by 1795 there were five for each end of the parish. (fn. 27) The surveyors were chosen by the vestry and in 1801 it was laid down that they must be substantial landowners in the parish. (fn. 28) A salaried assistant surveyor was proposed in 1824 (fn. 29) and was finally appointed in 1837. (fn. 30) A highway rate was imposed in 1702 (fn. 31) and intermittently during the 18th and early 19th centuries. (fn. 32) Repair of the roads was usually financed by a composition in lieu of statute duty, varying in 1736 from 9s. for gentlemen to 2s. for labourers, (fn. 33) but in 1822 every parishioner liable to more than six days' duty was required to perform a sixth of the work in kind. (fn. 34) A salaried vestry clerk was mentioned in 1796 (fn. 35) and received larger payments from 1813, on account of an increase in parish business. (fn. 36)
Vestry meetings in the 18th century were usually presided over by prominent laymen, the vicar attending only when he was directly concerned. In 1800 the assistant curate, Mr. Barton, was thanked for his devotion to the parish and was requested to attend vestries as often as he could (fn. 37) but Theodore Williams, vicar 1812-75, fought several battles over tithes and burial fees. (fn. 38) Angered by the vestry's proposal to raise his rating assessment, Williams appealed to quarter sessions in 1823, when a special committee was formed to work out the rateable value of lands in the parish. (fn. 39) Soon afterwards he began to preside over the meetings regularly, until in 1836 four men arrived early and claimed to constitute a vestry, abusing the vicar when he declared their meeting invalid. (fn. 40) All four were cited in the consistory court for brawling on consecrated ground, the boundary of which was indicated by a beam on the ceiling of the parlour of the Greyhound, beyond which the vicar took care to place himself. The defendants, who had only recently bought land in the parish, were convicted of attempting to monopolize the proceedings and were fined. A proposal to create a select vestry in 1822 was easily defeated. (fn. 41)
In 1729 the vestry resolved to pay for the prosecution of thieves (fn. 42) and in 1777 four men were to be paid for apprehending thieves and highwaymen. (fn. 43)
The parish rate brought in £515 in 1776, of which £411 was spent on the poor, (fn. 44) and £905 in 1803, when £607 was spent on the poor. (fn. 45) Income from the rates was distributed by the vestry to the overseers for the north and south ends of the parish, who presented their accounts separately every month.
A workhouse near Ridgeway House, Mill Hill, was mentioned in 1712 (fn. 46) but was presumably superseded by one built at the Burroughs in 1735, (fn. 47) in gardens adjoining six cottages which had been acquired by the parish soon after 1731. The cottages, sometimes called alms-houses, were inhabited by paupers and later annexed to the workhouse. (fn. 48) They survived until 1934 and in 1970 their site was occupied by a block of flats. (fn. 49) More cottages were built on an adjacent site in 1787 and allotted by the vestry. (fn. 50) Most of the inhabitants of the workhouse in 1751 were children, who were employed in spinning flax and weaving thread into sheeting. (fn. 51) The workhouse lacked a suitable master in 1757 (fn. 52) but its administration had improved by the end of the 18th century, when unmarried males and females were separated. (fn. 53) The diet was thought in 1797 to be monotonous, though not unwholesome, (fn. 54) and it improved in the early 19th century, (fn. 55) perhaps because of a return to the system of farming the poor, which had first been instituted in 1767. (fn. 56) The practice had been revived in 1793, with the contractor being paid to manage all the poor, both within and outside the workhouse, (fn. 57) given a rentfree house, and made subject to inspection by a committee of the vestry. In 1800 the parish resumed direct control but the new master was dismissed soon afterwards for embezzling materials. (fn. 58) Farming began again in 1802 and continued until 1825; the contractor also ran a school for workhouse children, with the aid of a schoolmistress who was paid 1s. a week. Numbers in the workhouse fluctuated between 17 and 47 in the late 18th and early 19th centuries. (fn. 59) In 1834 most inmates were children and old people, on whom an average of 4s. 6d. a head was spent each week. Able-bodied labourers, when no work was available on the land or on the roads, were required to pick oakum in the workhouse during the day. (fn. 60)
The parish also owned several houses which it let cheaply to paupers. A house was mentioned in 1663 and a cottage at the Hale belonged to the parish in 1701. (fn. 61) Property in 1753 consisted of the cottage at the Hale, another at Highwood Hill, two tenements at Church End, the church house, the parish clerk's house, the workhouse, the charity school at the Burroughs (fn. 62) and Nicholl's alms-houses at Mill Hill. (fn. 63) Rents from some of the properties, notably the church house, were devoted to poor-relief and contributed £100 towards building the workhouse in 1735. (fn. 64) The parish houses at Church End and the Hale were sold in 1837. (fn. 65) Hospital fees were some times paid by the parish and in 1738 a parish physician was appointed, (fn. 66) with a salary which had doubled by 1793. (fn. 67)
At the end of the 18th century special efforts were made to satisfy a growing demand for outdoor relief. Thirteen inhabitants of the south end of the parish resolved in 1795 to help relieve men who lacked work because of the onset of winter; bread, potatoes, and coal were also provided or sold cheaply in periods of frost. (fn. 68) A more comprehensive system was introduced in 1800, whereby bread was distributed according to the size of a family; at the same time all money in hand for charitable purposes was delivered to the workhouse committee and subscriptions for poor-relief were solicited. (fn. 69) Out of £607 spent on the poor in 1803, £354 was devoted to outdoor relief; the sum was divided between 15 adults and 40 children on permanent relief and 40 recipients of occasional relief. (fn. 70) In 1825 Sir Stamford Raffles considered the local poor to be unchecked by any authority and to be in a degraded state. (fn. 71) By 1834 over 50 persons received outdoor relief, as well as 14 able-bodied men, mostly unemployed farm labourers, who were set to work on the roads. (fn. 72)
Hendon poor law union was formed in 1835, to comprise the parishes of Hendon, Harrow, Pinner, Edgware, Kingsbury, Great and Little Stanmore, and Willesden. (fn. 73) A red-brick workhouse in the Tudor style was built at Redhill, Edgware Road, in 1835 to hold 350 inmates; a union school for 150 children was erected near by in 1859 and the workhouse itself was extended in 1889. (fn. 74) Old people's flats were built on the site of the union workhouse in 1971. (fn. 75)
In 1863 Hendon was put under the jurisdiction of the new Edgware highway board, to which it elected two waywardens. (fn. 76) After complaints about the drainage in the southern part of the parish, Childs Hill special drainage district was formed in 1871 (fn. 77) but in 1875 it was merged with Edgware rural sanitary authority, (fn. 78) of which body the parish of Hendon became a part under the Public Health Act of 1872. (fn. 79) The name was changed to Hendon rural sanitary authority in 1877 (fn. 80) but in 1879 the area was divided and the old parish of Hendon became an urban sanitary authority, under a local board. (fn. 81) Hendon rural sanitary authority thereafter comprised the districts of Pinner, Harrow Weald, Great and Little Stanmore, Kingsbury, and Edgware. The authority met in the workhouse at Redhill in 1890, (fn. 82) becoming Hendon R.D.C. in 1895 and transferring its meetings to Stanmore by 1910. (fn. 83)
Hendon local board consisted of 12 members, who were elected for the three wards of Hendon, Mill Hill, and Childs Hill. Membership was increased to 15 in 1895, when the board became Hendon U.D.C. (fn. 84) The number of wards was increased to six in 1915 and to nine in 1931, when there were 33 councillors. (fn. 85) A proposal in 1906 to add Kingsbury was successfully resisted: both the drainage system and the roads of Hendon U.D. were praised at an inquiry and it was felt that the inclusion of Kingsbury, which was notoriously mismanaged and highly rated, would benefit only the landowners of that parish. (fn. 86) Hendon U.D. was enlarged by the addition of Edgware in 1931 and was incorporated as the borough of Hendon in 1932. (fn. 87) A small part of the old parish, containing Finchley golf course in Frith Lane, was transferred to Finchley U.D. in 1934. (fn. 88) The borough was merged with Finchley, Barnet, East Barnet, and Friern Barnet to become part of Barnet L.B. in 1965. (fn. 89) Hendon B.C. from the outset was dominated by opponents of the Labour party, who stood as Conservatives from 1938. The council of Barnet L.B., similarly, has always had a Conservative majority. (fn. 90)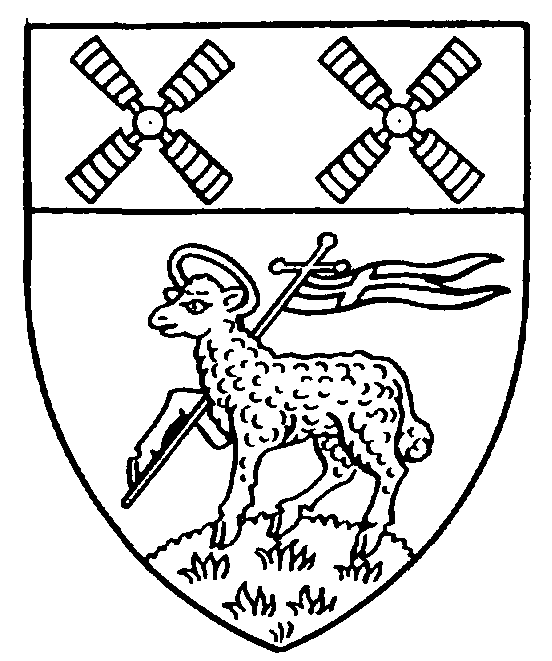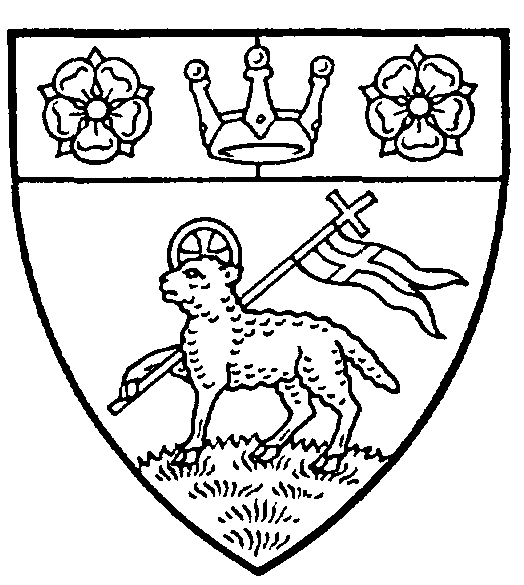 Hendon local board met at first in the Hendon institute, Brent Street, (fn. 91) and by 1890 in the old workhouse at the Burroughs. (fn. 92) In 1901 new offices were opened in an ornate building to the east, designed by T. H. Watson, (fn. 93) which became the town hall in 1932. It was enlarged in 1934 (fn. 94) and housed the town clerk's and treasurer's departments of Barnet L.B. in 1967. (fn. 95)